Frost Beer Works Review: A Guide for Beer Enthusiasts in Hinesburg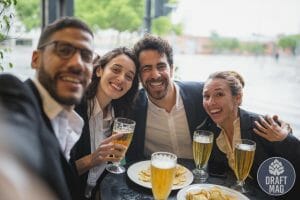 We've put together a Frost Beer Works review for beer lovers who are considering trying out the beer scene in Vermont. Frost Beer Works is famous for its comfy outdoor seating spaces and delicious IPAs.
The Hinesburg-based brewery sells its beers in growlers and features an online store so you don't have to leave your house. To know more about this awesome place, check out our review of Frost Beer Works below.
Frost Beer Works Review
This review contains everything you've ever wanted to know about Frost Beer Works, including their offerings, some of their best brews, and what to expect when you pay them a visit.
– General Overview
Address
171 Commerce St, Hinesburg, VT 05461, United States
Hours

Monday – Wednesday: Closed
Thursday – Saturday: 12 – 7 pm
Sunday: 12 – 5 pm

Tours
No
Most Popular Beers
Lush Double IPA, Plush, Double Shush, Research Series Blush, Dented
Take Out
Beer pick up, and growler fills
Food
Snacks/Bring Your Own
Kids/Pets
Kids are allowed/Dogs are limited to the outdoor area
Parking
Yes
Bathrooms
Clean
– Offerings
Frost Beer Works has a collection of IPAs, hoppy beers, and malty brews. The tap list is updated regularly to offer new beers, so it's best to check the website before visiting the brewery.
You can get their beers in a pint or flight at the taproom, or purchase four-packs and growlers to go. The beers are divided into year-round, rotating releases, malt forward, barrel-aged, and collaboration categories.
There is also the Research Series, which the brewers use to explore different flavors, and they share the research results with customers through beers. Here are the beers currently on tap at Frost Beer Works:
Lush Double IPA
Plush
Double Shush
Double Ponyboy
Starchild
IPA
Lushicle
Mosaic IPA
Shush
Ponyboy
Micro IPA
Research Series: Slush
Research Series: Cool Hand Sluke
West Coast Style Double IPA
West Coast Style IPA
Heavy Imperial Stout
Brown Ale
Frost Light
– Best Beers
If you're unsure of what to get when you visit Frost Beer Works, check out some of their best beers here.
One of the most popular beers at this pub is the Lush Double IPA, a double or imperial IPA with succulent flavors and aromatics. The beer boasts a combination of hops from the west and east and ale yeast to give you a juicy brew. Lush Double IPA has an ABV of 8 percent.
Another double IPA offered here is Plush IPA. The IPA has a diverse grain bill and was dry hopped with many Simcoe hops to give you a juicy and hoppy beer. It has a soft mouthfeel and feels dank against your palate. It features an 8 percent alcohol content.
The Double Shush IPA is an imperial IPA with 8 percent ABV. It is powered by the flavor and aromas of tropical fruits, with a citrus-forward character. After intense dry hopping, the brewery offers its customers an exotic flavor.
The Blush IPA is a popular beer in the Research Series, with 8 percent ABV. The imperial IPA is triple dry hopped with Citra, Lemondrop, Hallertau Blanc, and Cascade hops and has hints of purple grape soda and Pez. This gives you a flavorful, fruity beer.
One famous rotating beer at Frost Beer Works is the Dented IPA. The triple IPA features a 9.5 percent ABV and has been dry hopped by Cashmere, Mosaic, Ekuanot, and Sultana hops.
– Customer Experiences
Beer lovers will have a great time at Frost Beer Works. The brewery features a taproom with indoor and outdoor seating, open from Thursdays to Sundays. Keep in mind that the seating is on a first-come, first-served basis, so make sure to go early.
Here, you can enjoy a pint or flight of beer with your friends or bring your well-behaved dog and stay in the outdoor area. Along with their best-selling beers, the brewery offers cheese, pepperoni, meat sticks, and crackers as snacks; you can even bring your own food.
You can order their beer online for taproom pickup or purchase some of their merchandise in the online store.
– History
Frost Beer Works is a small-scale microbrewery located in Hinesburg, Vermont. With a passion for making beer, the brewery is known for using quality raw materials and unique brewing processes to give its customers well-balanced beers. The brewery opened to the public in 2015 and was quickly voted one of Vermont's top breweries in 2020.
Frost Beer Works is focused on crafting IPAs and hoppy beers. The brewers focus on beers with restrained bitterness so that the aromas and soft flavors of the hops can shine. The owner, Garin Frost, has stated that the brewery is deliberately limited to hoppy and malty beers as he takes a liking to IPAs.
Before launching the brewery in 2015, Garin had been homebrewing for years in his basement. He owned a Vermont Print and Mail business, but after selling it, he held on to the real estate. Frost Beer Works was opened there, along with many other companies launching in the Hinesburg area.
Frost Beer Works features a seven-barrel brewhouse with eight fermenters and tanks, a bottling line, and a tasting bar. The brewery distributes its beers to retailers in 22-ounce bottles, kegs, and growlers.
– Future
Frost Beer Works is quickly becoming one of the most popular breweries in the Vermont area. The brewery is often named among the top breweries in Vermont and is also one of the few choices for beer lovers in Hinesburg.
It is expected that Frost Beer Works will keep the momentum as a top brewery in the state. This is a top choice if you're looking to complete your beer experience in Vermont or Hinesburg.
Conclusion
Frost Beer Works is a top brewery in Hinesburg, Vermont, famous for its wide range of hoppy and malt-forward beers. Here is a summary of what we covered in our Frost Beer Works review: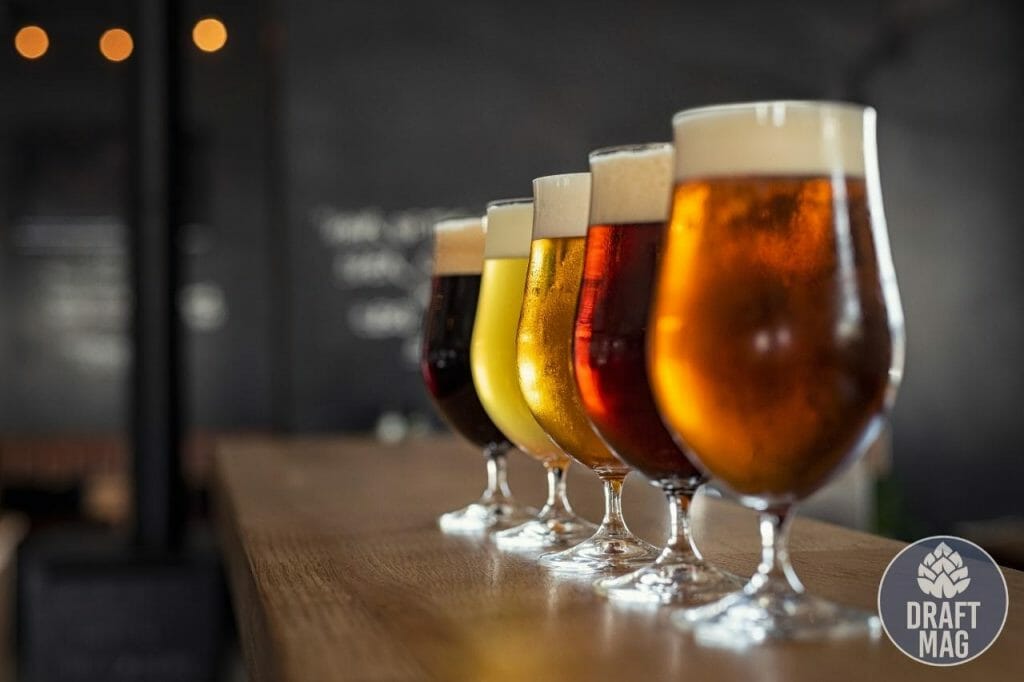 Frost Beer Works was founded in 2015 in the Hinesburg area.
The brewery specializes in IPAs, malty profiles, and research beers.
Their most popular beers are Lush Double IPA and Plush.
The taproom features indoor and outdoor seating, a dog-friendly environment, and snacks.
The brewery offers light snacks but does not serve meals. However, customers can bring their own food from outside.
Frost Beer Works is a must-visit brewery for anyone checking out the beer scene in Vermont. So what are you waiting for — pay them a visit on your next trip to Vermont!