Shacketts Brewing Company Review: Why Should You Visit the Brewery?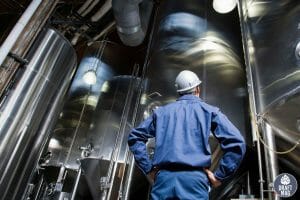 Shacketts Brewing Company is known for its remarkable artisan and almost-endless variety of the best whimsical beers. Although not a big-league microbrewery, one thing we can say for sure is that there is no going wrong with this brewery.
Our beer experts have come up with this full review on Shackett's and everything to know. To know why this microbrewery is on our top-rated list, read on.
How to Reach Shackett's Brewing Company?
You can reach Shackett's via their phone number, website, and social media pages. Visit shackettsbrewing.com/ or call 603-217-7730 for reservations and inquiries. You can also find them on Facebook and Instagram @shackettsbrewing.
For directions and location on the map, just type in @shackettsbrewing within New Hampshire's Lakes Region on Google Maps.
– Opening Hours
Shackett's isn't your regular 'open-all-week' business. However, you can get some great local brews and delicious food at Shackett's on Thursdays, Fridays, and Saturdays from 3 p.m. – 8 p.m. It doesn't open on Mondays, Tuesdays, and Wednesdays. On Sundays, you can visit the microbrewery for a cold pint from 12 p.m. – 4 p.m.
Shacketts Brewing Company Beers Variety
If you're a fan of variety, you will surely enjoy visiting this brewery. It has a wide range of beer selections with an almost limitless number of whimsical brews. Its most popular beers include Shackett's Blonde Ale – German, blonde ale with a 5.4 percent ABV and Shackett's Pasquaney Bay IPA – West Coast, IPA with 6 percent ABV. Other beers on the menu are 90 Shilling Scotch Ale – Scotch Ale / Wee Heavy.
You can also check out:
Shackett's Newfound Nutbrown – American
Peaked Hill Porter – Porter
Box of Rain IPA – American,
Belle Island Black IPA – English,
Check Plus Pilsner – Bohemian / Czech
Vienna Lager – Vienna,
Lager
Shackett's Menu and Food
Shackett's serves great food. There is a wide variety of food on the menu to choose from. You don't have to worry about looking for food trunks or visiting the nearest restaurant after a drink. Whether you are a fan of sandwiches or more sustainable meals like Bacon or Parmesan potato wedges, you can get the most affordable meals at Shackett's.
There's no seafood on their menu, so if you're after that, you can get it at the nearby Shackett's Seafood Shack.
Is Shackett's Brewing Co. Kid-friendly?
Yes, Shackett's is a kid-friendly place where parents can feel comfortable bringing their kids. There's a nice dining setup where you can enjoy your drink while the kids eat their custom sandwiches. The kids can even participate in some of the game activities.
Is the Brewery Dog Friendly?
Sadly, dogs are not allowed at Shackett's. While we had hoped that guests could bring in their furry companions, we discovered that dogs aren't allowed on the premises. So if you're planning to visit with your dog, you have to make some adjustments.
Available Entertainment and Events
Currently, no known events are happening in Shackett's. But aside from drinking and dining, there are a variety of activities to keep you entertained. There are darts, Cribbage, a deck of cards, chess/checkers, sand shuffleboard, and even a wooden Connect Four set. We noticed a guitar on the wall, although we didn't know if it was available for the public, as there was no live music.
Does Shackett's Offer a Tour?
Shackett's does not offer a tour. Due to its small size, all its beer barrels are displayed right in the bar space for guests to see and drink from. A tour of the place would be pretty short since it is not as big as a standard brewery.
Where Can You Buy Shackett's Beer in Stores?
You can buy Shackett's beer in almost any liquor store or pub in Bristol. You may also get it at any store around the Lakes Region of New Hampshire.
Which Breweries Are Near It?
You can find several breweries near the Shackett's area. There's the Woodman's Brewery, Big Water Brewery, and the Vulgar Brewing Co. You can also find the Lone Wolfe Brewing Co. and Kettlehead Brewing Co., among others.
Conclusion
With the most versatile amount of beers on tap, it's hard not to see why Shackett's is worth visiting. Here's a quick recap of what we discussed in the review: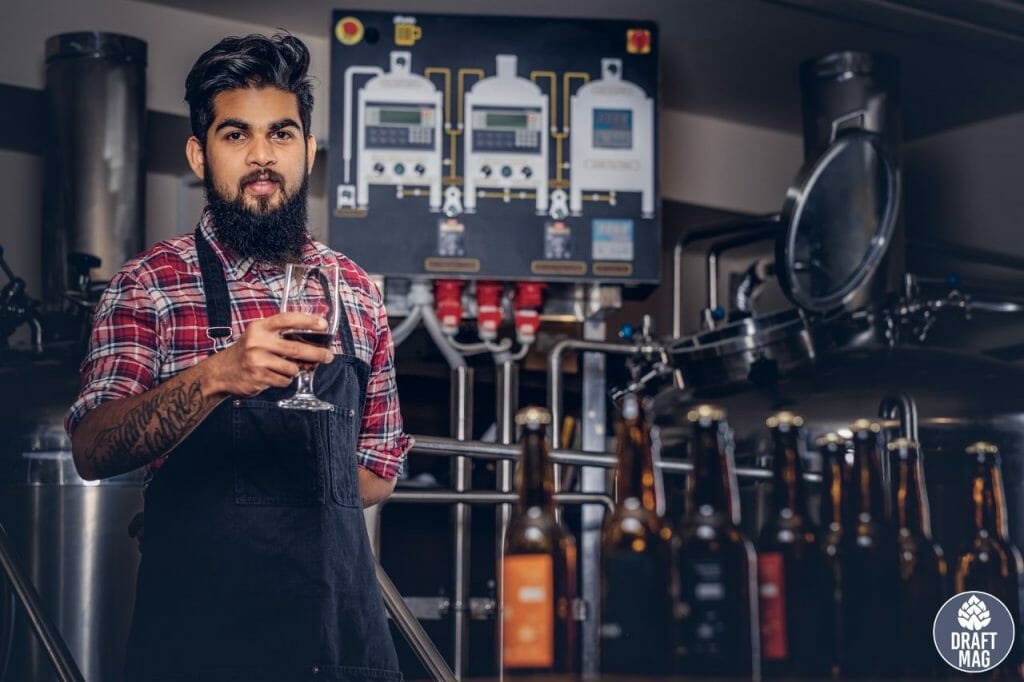 You can find Shacketts in the Bristol/Lakes Region of New Hampshire at 26 Central Square, Bristol, NH O3222.
You can choose from a wide variety of in-house brews for the perfect happy hour.
Although not dog-friendly, Shackett's is kid-friendly, with tasty meals and entertainment for a great time.
You can reach Shackett's on their website, email, social media pages, and phone number.
Shackett's is a great place to experience a countryside atmosphere while drinking. With the sound of the Newfound Lake flowing nearby, being at this brewery is relaxing. However, you can check out Woodman's Brewery if you need an alternative.