Best Fruit IPA: Refreshing Beers You Should Try Now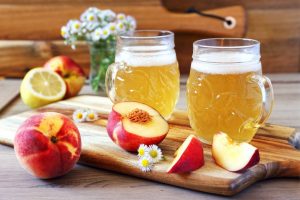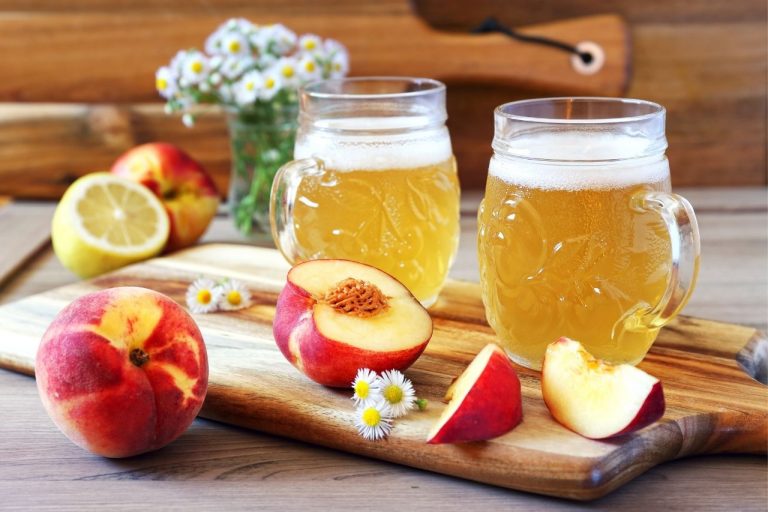 Looking for the best fruit IPA? If you're finally getting into the world of craft beers, you're probably on the lookout for an India Pale Ale to make the room spin (metaphorically). IPAs have gained a lot of recognition among beer drinkers and, although it's been around for quite a while, it's still pretty popular.
Adding fruits to IPAs is a recent idea that leaves you with delicious fruity beers. If you want to enjoy refreshing, fruity IPA beers, then here are the top brews you can choose from.
What Is Fruit IPA, and Why Is It So Popular?
IPA stands for India Pale Ale, and it dominates the craft beer shelves at any store. The bold flavors of fruit IPA have become very popular and synonymous with the craft beer revolution. Although there's no guarantee that you would like IPA, you can get started with the best fruity IPA beers, and you'll be surprised by their diverse taste.
Fruit IPA is known for being mysterious and bold, which is one of the main reasons they are trendy. Also, it's a great comfort drink, and it goes well with many kinds of foods. A fruit IPA is also a safe choice if you don't know what to choose when getting a beer.
7 Best Fruity IPA Beers
– Sixty-One by Dogfish Head Craft Brewery
First on our list is a fruited IPA from Dogfish Head Craft Brewery called Sixty-One. This craft beer company is well-known for using grapes in beer, so it's not surprising that they get their IPA right. The Sixty-One IPA hops very well when you drink it and brings together fruit with beer naturally. This best-selling beer has one main ingredient, which is the syrah grape.
Asides from Sixty-One, this company has other fruit IPA beers, offering an impressive vinous quality that makes it stand out from other IPAs. The Sixty-One IPA beer goes exceptionally well with chocolate and many other sweet foods.
The Sixty-One IPA brew gives you a fruity and delicious drink, with vinous hints on your tongue and a crisp, dry finish. The syrah grape flavor gives it a faint light purple appearance with a soft white top for the classic beer aesthetic. As for the aroma, the fruity IPA gives off a citrusy, grassy, and spicy smell that makes it alluring.
– Homefront IPA by Cigar City
Another sweet IPA beer on our list is the Homefront IPA, made by Cigar City exclusively. This IPA beer was initially created by Chris Ray, a former MLB pitcher and one of the founders of Center of the Universe Brewing. The IPA was made with Fremont Brewing, and now, Cigar City has the brewing honors.
Homefront IPA is different from other fruity Indian Pale Ales because of its terrific concept. The beer is brewed with delicious orange peels and ages in slugger bats. The result of this is a dominating pine and citrus taste, which seems to fit well with the beer.
If you want a refreshing beer, then this is a perfect fit. The IPA has an IBU of 65, while the ABV of this fruity beer is 6.2 percent. Proceeds from the beer are given to the families of wounded soldiers, so you can enjoy a refreshing, orange-flavored beer and benefit others simultaneously.
– Tree Shaker Imperial Peach IPA by Odell Brewing Company
The Odell Brewing Company is another leading name in the beer industry, so it's not surprising that their Tree Shaker Imperial Peach IPA is delicious. The company makes their taproom open to the general public too. This IPA is a fantastic fit if you're interested in good fruity beers with peach.
This beer is a Double IPA at 9.7 percent and belongs in the Cellar Series from the company. Odell brews this IPA with 3,000 pounds of Colorado peaches, making it a delightful beer. When you taste this beer, you will get the citrus and subtle peach notes first because of its charming nature, and the yeast in the beer is also tasty.
Although the hops in this beer are present, they aren't forceful, which you might not expect from a double IPA beer. When you IPA this into your cup, you see a bright golden hue, giving you a fruity and floral aroma.
– MariLime Law by Pipeworks Brewing Company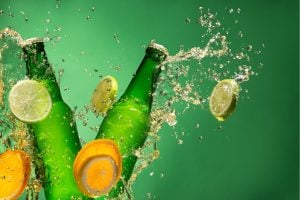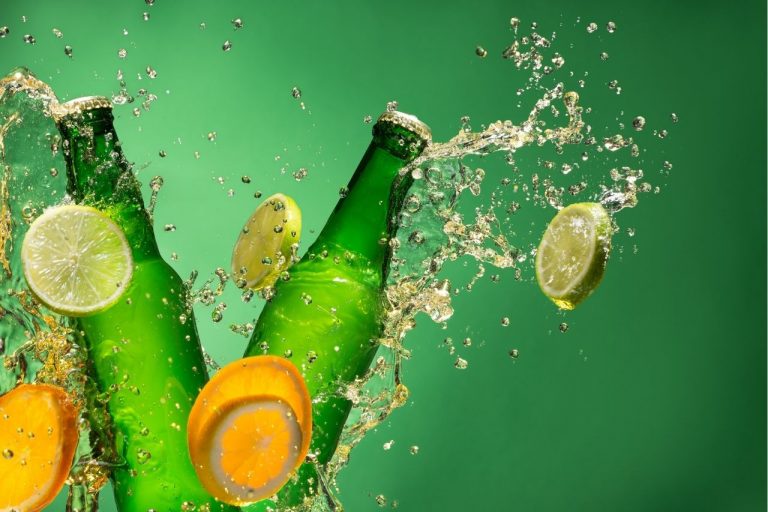 Next on our list is MariLime Law, a good fruity beer infused with lime, as the name implies. The fruity IPA beer is a product of Pipeworks Brewing Company and offers a delicious double IPA that stands out from other IPAs. This IPA is often called an imperial-style beer.
The lime in this beer is quite surprising to many because lime is usually just used to complement an alcoholic beverage, but this IPA is wholly based on it. The Pipeworks Brewing Company is well-known for its brilliant use of fruit in the beer, especially their IPAs. So, they were able to pull off this lime-flavored IPA.
The lime stands out when you first take a sip and mixes well with the beer's hops. It also gives you a smooth and clean taste, which is expected since it is 8 percent. Thus, you get a pure taste rather than the surprise of lime.
– Samuel Adams Whitewater IPA by Boston Beer Company
If you don't want any of the basic fruits, you can go with apricots as you drink the Samuel Adams Whitewater IPA made by the Boston Beer Company. Samuel Adams beers have been becoming more diverse with some delicious experiments, and so anyone looking to try something new can get started with these tropical IPAs.
The Whitewater IPA is a brilliant combination of wheat beer, the hops of an IPA, and delicious apricots, to give you a sweet and refreshing beverage. It gives you a unique citrus taste when you first drink it; then you get spiciness and even hints of malt to provide a balanced taste of fruit and IPA.
This IPA offers an ABV of 5.8 percent and is the perfect fit for anyone who wants to drink a lot of thirst-quenching beers without stopping. Pour it into your cup to get a golden amber color with a fluffy white head, and enjoy the smell of just malts, hops, grains, and fruit.
– Galaxy White IPA by Anchorage Brewing Company
Another brewing company that likes to experiment is the Anchorage Brewing Company, and they do so with the Galaxy White IPA. This unique, fruity tasting beer is made with funky yeast combined with coriander, tart kumquats, and peppercorns. Then, it is aged in French oak foudres.
Although it sounds like a standard beer, it is a single IPA with a complex and fruity taste. This 7 percent beer would first surprise you with the flavors of kumquats and brettanomyces when you take a sip. You can also expect the spicy notes of peppercorns and grassy hints of coriander when you drink it.
The Galaxy White IPA is a Belgian-style beer, too, known for paying homage to early explorers who discovered exotic fruits and rare spices. This is probably why it combines unusual ingredients that most people don't know of, leaving you with a refreshing and unique IPA beer.
– Triple Mango IPA by Tröegs Brewing Company
Finally, on our list of the best fruity IPA beers is the Triple Mango IPA, and this is more intense than any other IPA on our list. It is the only triple IPA on our list, offering 11.3% ABV and 125 IBU's. The beer is also loaded with hops, but don't let this discourage you, as the final result is something worth having.
To taste, the Triple Mango IPA consists of mangoes, cane sugar, and caramel malt. So, this makes it a fun to drink tropical IPA, with many citrus features and more alcohol than a typical strong beer. So, it's best to take things slow when you drink this IPA and don't treat it like other beers.
What Foods Go Well With Fruity IPA?
Now that you know what the top fruity IPAs are, it's also important to know what you can pair them with. The good thing is that there are different fruit flavors, so you can always pair the foods based on the fruit flavor. But in general, these sweet IPAs go very well with specific foods.
But this doesn't mean that you have to limit yourself, as you can enjoy all types of fruit IPAs with different foods. For one, fruity IPA goes well with Hawaiian pizza, and since pizza and beer go well together in general, you can say that this is a fantastic pairing. Other foods that go well with Indian Pale Ale include fried and salty food, Mexican dishes, dessert foods, Indian curry, grilled meat, and more.
FAQ
Can an IPA be sweetened with fruit?
Yes, an IPA can be sweetened with fruit depending on the recipe and desired flavor profile.
What are fruity IPAs called?
Fruity IPAs can be called a variety of names depending on the specific fruit and brewing technique used. Some common names include "Juicy IPA," "Fruit-forward IPA," "Tropical IPA," "Hazy IPA," "Fruit IPA," or "New England IPA." However, not all IPAs that contain fruit flavors are necessarily referred to as "fruity IPAs" and may simply be labeled as IPAs with specific fruit flavors.
Is Hazy IPA fruity?
Hazy IPAs typically have a fruity aroma and flavor due to the hops used, but may not necessarily have added fruit.
Start Your Fruit IPA Adventure Today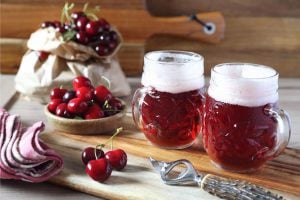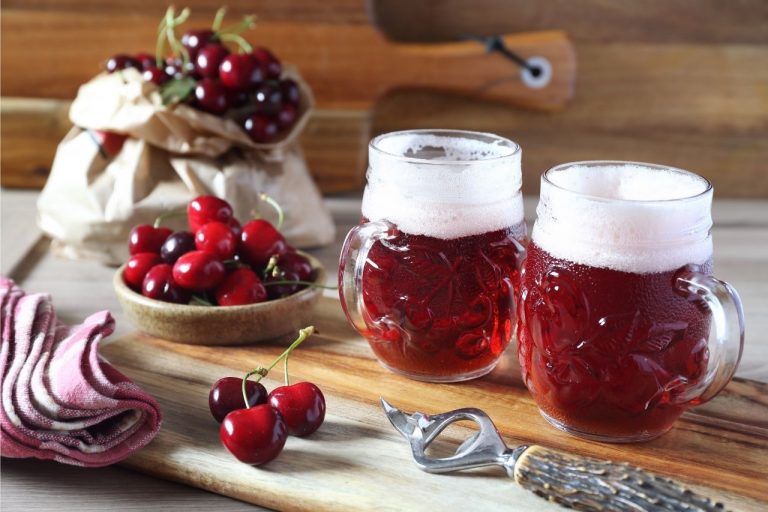 Now you're completely equipped to start your fruity IPA adventure. You can begin with whatever fruity flavor that you think works best for you or the one with your favorite fruit. Single IPAs are also great for beginners, although heavy-drinkers can easily handle double and triple IPAs. All in all, you can discover what makes fruit IPAs so great with each taste.