Best Chinese Beer: Top Beer Choices for All Occasions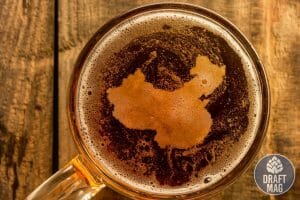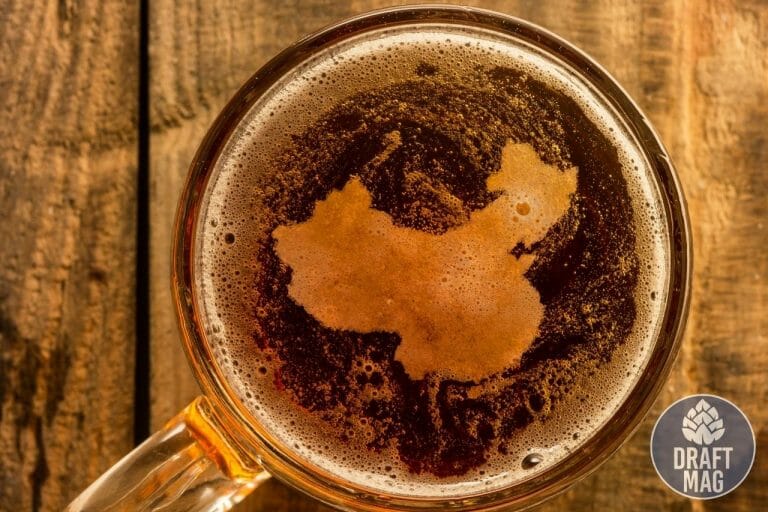 The best Chinese beer might be considered by a beer enthusiast, especially if they're planning a trip to China and want to try out some beers while they're there. Whether you're going on a trip or buying it from the United States, it's always best to drink only the top beers from the country.
Luckily, the Chinese excel at making beers, which you will surely discover after checking out the top choices on our list. Continue reading our complete guide and enjoy an ideal Chinese beer experience.
Best Best Chinese Beer
If you're curious about what the beers made in China have to offer, check out these top 15 beers from the Asian country below. These are highly recommended when in China, but you can also get them in the United States.
Snow Beer
At the top of our list of Chinese beers is Snow beer, well-known in the country and abroad. The beer is named the most sold alcoholic beverage in the world and is one of the best selling Chinese beers. It is responsible for 25 percent of the beer sold in China, and when considering that their population is in the billions, you will see that this is a high number.
When poured correctly, this pale lager offers drinkers a golden color and pure white head, with floral aromatics that bring it to life. It features medium carbonation and is usually paired with heavier and bolder meals.
This is because the beer has a weak flavor but with a good balance of hay and corn. The beer's ABV is 4 percent, and it can be found everywhere in China.
Yanjing Beer
Also known as China's state beer, the Yanjing Beer is named after the former name of Beijing. Beijing also owns the brewery that makes this beer, and it is widely popular, especially in the northern part of China. The pale lager can be found in practically all restaurants and bars in the country, so it's definitely within your reach if you visit.
Yanjing Beer is made with only the best processes and technology. Its distillation is done in a homegrown paddy with water from the Yunshan Mountains, giving you a clean and refreshing taste.
The semi-dry beer features a 4.7 percent ABV and a light straw appearance. You can perceive hints of grain and pepper on the nose, but this is overwhelmed by the flavors of fruit, malts and corn on your palate.
Tsingtao Beer
Another one of the major beers in China, and a significant competitor to Snow Beer, is Tsingtao Beer. If you're not sure whether you'll like Chinese beers, this is a pretty good place to start. The beer's recipe was influenced by the Germans and British and has remained the same since 1903.
With a slightly different flavor profile from Snow, Tsingtao beer stands out and offers a simple, drinkable experience. The beer is made with barley, hops, rice and Laoshan mineral water and offers 4 percent alcohol per bottle. It features a foamy head and decent carbonation, with a delicious mixture of barley and yeast on the tongue.
Tibetan Pale Ale
Tibetan Pale Ale is such an impressive beer that it won an award in the 2016 China Beer Awards. Its delectable and complex taste sets it apart from others, as it offers a good mixture of floral scents on the nose. This is combined with hints of mango, pine, citrus and malt, and they seep into the flavor, which mainly offers malt, fruits and hoppy bitterness.
The cool orange beer also features a foamy and frothy head with a 4.6 percent ABV. It is made by Shangri-La Brewing, which is known for always using 1,000-year-old Qingker barley and 100-year-old Tibetan spring water in the brewing process.
Pearl River Beer
Pearl River is the other name of the Zhujiang River, the third-longest river in China, and is where this popular beer gets its name. Brewed by the Zhujiang Brewery in southern China, the beer is well-known for following eco-friendly and sustainable practices.
The clean pale lager features a 5.3 percent ABV and a fresh flavor obtained from its ingredients which are fresh spring water, Czech hops and barley malt from Canada. Its pale yellow color is crowned by white foam, with low carbonation and a sweet, hoppy and malty character. It is also a famous Chinese beer in USA.
Flying Fist IPA
This is the flagship beer from Jing-A Brewing Co and offers you an American-style IPA right out of China. The microbrewery is quite popular in China for their use of Sichuan peppercorns, ginger, red rice koji and other indigenous ingredients in their beer. They also have a fantastic taproom in Sanlitun, perfect for checking out the Chinese nightlife and enjoying their top beers.
The Flying Fist IPA stays true to its American style by going through a dry hopping process with Simcoe and Citra. It's a very hoppy beer, and this is the first thing you'll notice when you open the bottle and take a sip. There are fruity notes of passion fruit and pineapple, and the ABV is 6.5 percent.
Sinkiang (Xinjiang) Black Beer
If you're not a fan of any of the pale beers we have mentioned on this list, you can go for the Sinkiang Black Beer instead. This beer originates from Xinjiang in the western part of China, often referred to as China's Wild West. Since it's a regional brew made by Xinjiang Wusu Brewery under Carlsberg, it is hard to find in the United States.
The beer feels like a less alcoholic American lager, with a dark color obtained from the brown sugar and Loulan hops in the brew. You will also perceive notes of nuts, chocolate and sugar on the nose, and it goes very well with spicy dishes.
Harbin Beer
The oldest beer brand in China, the Harbin Beer, is named after Harbin city. It was first brewed in 1900, and at some point, it received financial support from the national government, leading to its widespread popularity.
It is now made by Anheuser-Busch and is widely sold to European and North American markets. The pale lager is best served when cold.
REEB
If you want another beer similar to an American Indian Pale Ale, the REEB beer is ideal. The artisanal name of this brew is good at keeping enthusiasts hooked as it is simply beer spelled backward.
It is made with malted European barley, alcohol, hops, rice, beer syrup, alcohol and pure water and then put through a distillation process. REEB is quite popular among construction workers in the country.
Airpocalypse Double IPA
Another beer from the Jing-A Brewing Company, the Airpocalypse Double IPA, features a refreshing and complicated mixture of ingredients and flavors that make you reach for the bottle one more time. The beer is dry-hopped after the brewing process to give it its imperial character.
It offers aromas of pine needles, stone fruit and citrus. It tastes like peach, pine resin and grapefruit on your palate, with a malty background that is easy to distinguish.
Suntory Beer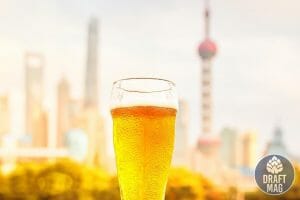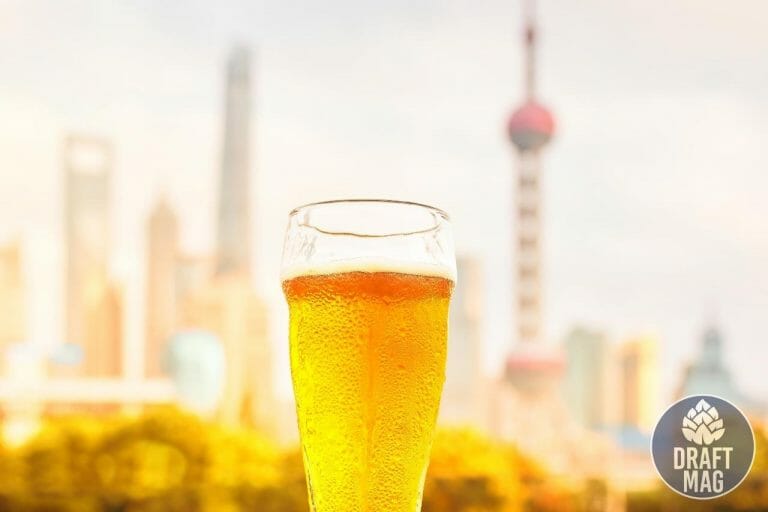 We also recommend the Suntory Beer for anyone looking for a popular Chinese beer. The beer is made by Suntory Group based in Shanghai, with underground water and pure malted barley for a unique taste.
Like a German pilsner, the beer features malts, hops and barley on the nose and palate.
It appears pale yellow and is crowned by a frothy head.
Shancheng Beer
This beer is made by Chongqing Beer Group, another Chinese company under Carlsberg, and is imperative on a list of the best beers from this country. Dating back to the 1950s, the pale lager is still very popular in China today and famously paired with Chongqing hot pot.
It features a bright golden color and stays true to its lager character. It is often advertised as a must-have for tourists and visitors in the country.
Pabst Blue Ribbon Beer
Another American-style beer from China on our list is the Pabst Blue Ribbon Beer, which the Guangdong Blue Ribbon Group makes. This 4.3 percent ABV beer is widely popular in the country and is available all year round, regardless of when you visit.
A thick, soapy head sits on the light yellow beer, giving you a blend of barley, rice and hops on the nose and palate. It completes the experience with a lingering aftertaste dominated by green apples and beers.
Wusu Beer
We also recommend Wusu Beer, another Chinese brew from Carlsberg. This pilsner-style beer features a 3.1 percent ABV and a refreshing character popular among Chinese people.
As you drink this beer, you can enjoy tasting hints of fresh malt, which linger even after swallowing. Its appearance also looks great, with a bright golden color and a creamy white head.
Jinxing Beer Kingstar
Last on our list is the Jinxing Beer Kingstar, brewed in Guandu. It's a light lager with an ABV set at 2.5 percent. As a famous beer, it's a must-have when you visit China.
The beer features average carbonation levels with a foamy, thick head and vivid gold color. As for the aroma, it is a blend of corn, malts and hops. Plus, it features a crisp taste.
Most Popular Beer Brands in China
Snow, Yanjing and Tsingtao are the three most popular Chinese beer brands. As mentioned earlier, Snow produces a large chunk of the beer consumed in China, followed closely by Yanjing and Tsingtao. These three brands are known for their best-selling brews and are made by leading breweries in the country.
Because these brands are so popular, their beers are widely exported to Europe and North America, so you can easily purchase them without going to China.
The Chinese Beer Scene
As imported beer brands from countries like Germany, Poland, the Czech Republic and Italy became popular in the United States, Chinese beers also rose to fame in the past century. But the Chinese have been making beer for over 900 years, with some of their breweries and brands still standing after being established at the beginning of the 1900s.
The most popular style of beer in China is pale lagers, although you can also find other styles of beer in the country. Aside from mass brewing, the craft brewing industry is also up and coming in China, although developing quite slowly because of government regulations.
Most Chinese beers contain sorghum, rice, barley and rye and might be hopped using bitter melon instead of actual hops. China is considered the most extensive beer market in the world, with the United States and Brazil following behind.
Beer and Chinese Food Pairings
If you want to get the whole experience, you can have Chinese beers with Chinese food. For one, you can enjoy Indian Pale Ales with Cumin Beef, combining the spicy undertones of the dish with the beer's IPA character.
Other dishes that you can enjoy with some of the beers on our list include ginger chicken, hot pot, kimchi fried rice, Hong Kong-style cumin short rib and other Chinese food. It's essential to check the style profile of the beer you're purchasing before you cook food with your beer.
Check Out the Best Beers From China Today!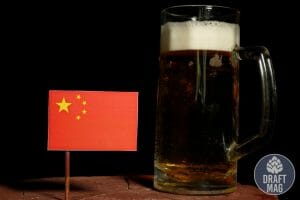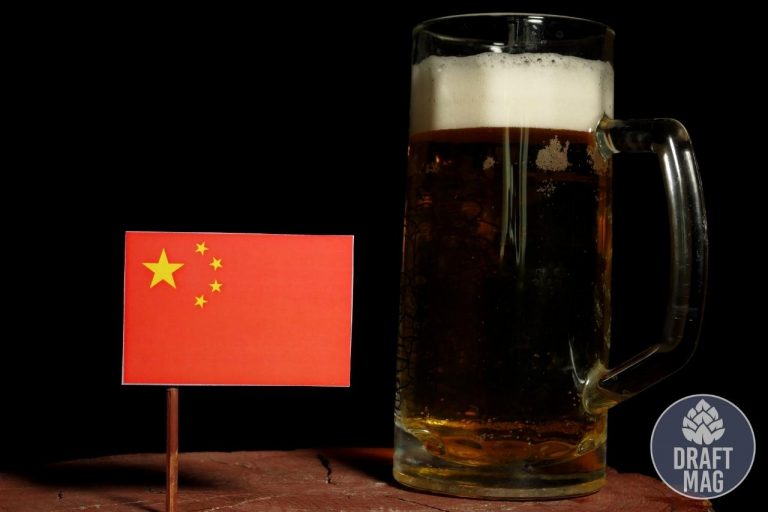 When planning your trip to China, or if you just want a delicious Chinese beer, you should check out our top 15 choices and pair it with a delightful meal for a complete experience.
Snow Beer is the top Chinese beer on our list and the most sold alcoholic beverage globally.
The three top beer brands in China include Snow, Yanjing and Tsingtao.
Chinese beers have become increasingly popular in the past century.
The craft brewing industry is up and coming in China, but laws in the country restrict it.
Pale lagers are the most popular beer style in China.
You can purchase Chinese beers that were exported to the United States without traveling to China.
You can easily enjoy Chinese beer with spicy, smoked and grilled food and Chinese dishes.
You can check out our highly recommended Chinese beers today and expand your knowledge of these brews.