Best Asian Beer: Some of the Best Beers From the Asian Continent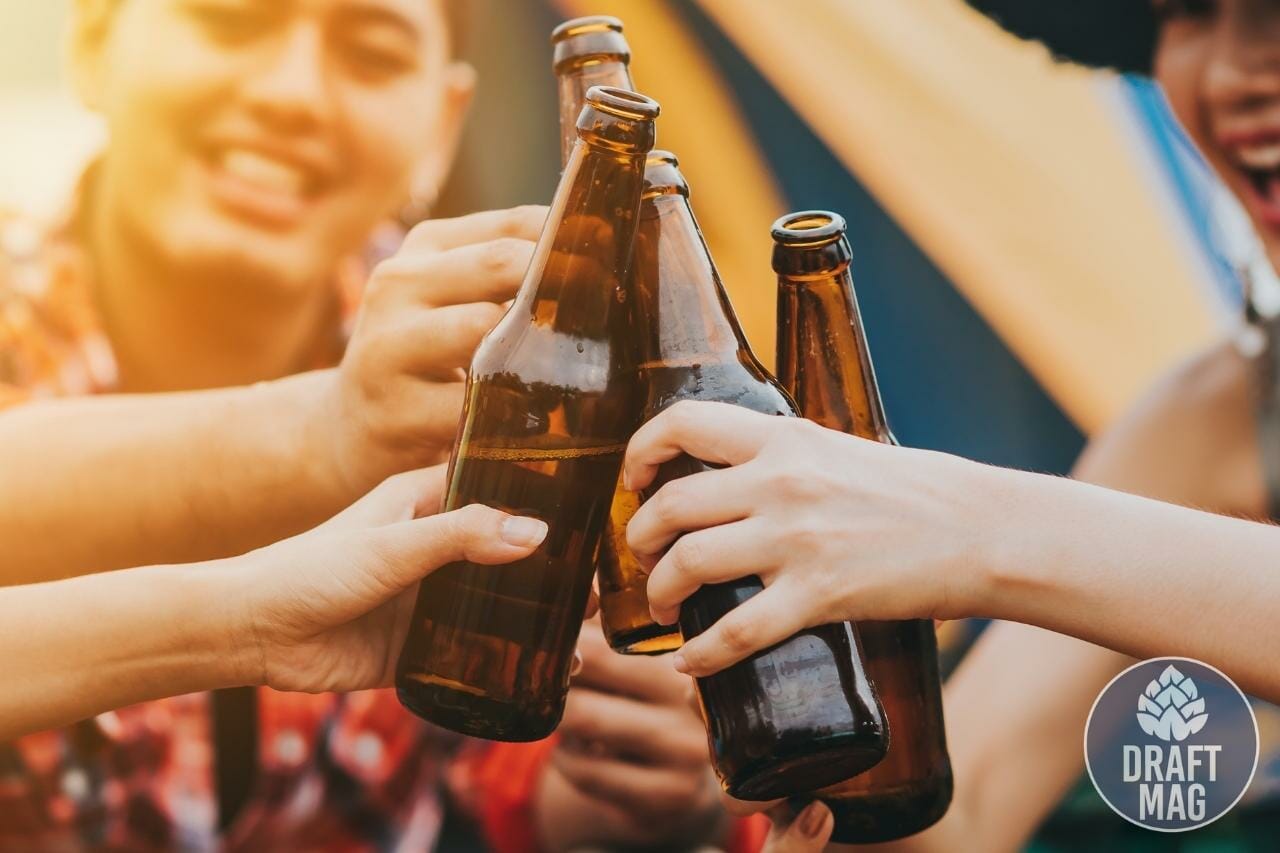 Choosing the best Asian beer is difficult as there are a wide range of expertly-crafted brews in the continent.
Beer is considered an an age-old tradition rather than just another beverage to enjoy, and hardcore beer enthusiasts will say the same.
Finding a good beer in a new country can be a difficult task, because with language barriers and culinary differences, oftentimes it is hard to understand what is best to order. If you are planning to travel to Asia or are currently residing in one of these beautiful countries, you don't have to worry as this expert-curated list is here to solve your Asian beer problems.
Best Asian Beers
Beer has been man's best friend since its existence, and beer in Asia was discovered almost 6,000 years ago in ancient Iraq. Since then, this beverage has massively grown in popularity all over the world. And today, craft beers have taken over regular, traditional brews.
Asia doesn't have the best reputation when it comes to beer, but a lot of experts and enthusiasts will beg to differ. The last couple of decades have seen the beer community grow massively across Asia. Here are some of the most popular Asian beers from the best Asian beer brands.
– Best Japanese Beers
Beer is the most popular drink consumed widely in Japan. Some of the most famous brewers in Japan who produce the best beers in the country are Kirin, Asahi, Sapporo and Suntory. Japan is known for pale-colored Lagers with an average alcohol strength of 5 percent or more.
These are the top three beers to try in Japan:
Yoho Brewing Tokyo Black
Yoho Brewing comes from the list of the oldest breweries in Japan, and Tokyo Black is one of their most widely-loved beers. This beer pours pitch black with a nice tan head, leaving behind some thin lacing. On the nose, this beer has bittersweet chocolate, raisin and coffee aromas.
Some additional aromas of caramel with a sweet, earthy, bready tinge are felt later. The beer tastes exactly how it feels, of rich chocolate and coffee flavors. The overall feel of the beer is that of a classic porter, rich and easy to drink.
Sapporo Premium
Sapporo is the oldest and the most famous brewery in Japan. Sapporo Premium, its flagship beer, is an American-style Lager. With an ABV of 4.9 percent, this beer is one of the most popular beers across Japan. It is crisp, clear and refreshing to taste.
On the nose, this beer has some notes of bread, a slight presence of skunk and some earthiness. On the palate, this beer is super pleasant to drink. It is refreshing with slight initial dryness and mostly tastes of sweet barley. The overall mouthfeel is enjoyable.
Asahi Super Dry
This beer is the one to grab for a hearty lunch with friends and family. It goes perfectly well with all types of food as it is a super dry beer. It is like garnishing food with beer. A special yeast called Asahi #318 is used to brew this beer, particularly for its extra dryness as this yeast produces high attenuation.
The brewers use high-quality barley with high starch content alongside bitter hops for its super dry yet balanced taste.
– Best Korean Beers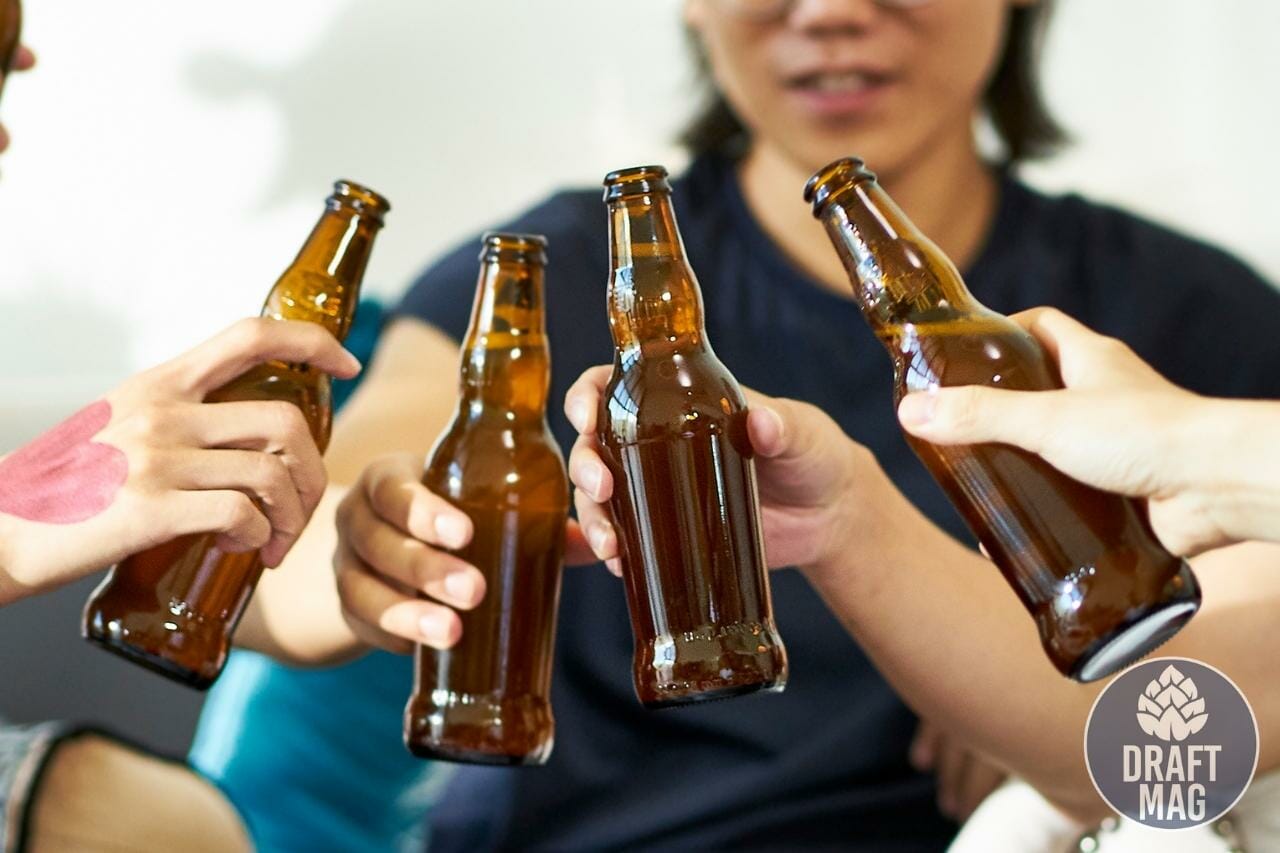 Korea has been developing a taste for good quality beer.
Some craft breweries are coming up, redefining the beer community in Korea with high-quality oriental beer.
Some of the best Korean beers are:
Hite Extra Cold, Hite Brewery Company LTD
This is a classic American Lager that offers unmatched freshness and authentic Lager flavors. The extra cold processing technology is used to brew this beer. The smell is filled with grassy hops, bread-like malt and a tinge of corn. It is an easy-to-drink beer, light in body with little carbonation and highly refreshing.
Magpie Daydream, Magpie Brewing Itaewon
Daydream is an American IPA with 4.5 percent ABV. It is an excellent session-able beer halfway between a Lager and an IPA. It has a hoppy, tropical fruit-like aroma with a cereal-like aftertaste. Overall, this is an easy-drinking beer that goes down smoothly and is a perfect summer refreshing drink.
– Best Indian Beers
Trying new beers across the world is a hobby many indulge in. It allows exploring the different cultures of the world. Excluding tea and coffee, the other beverage India consumes the highest is beer. While India is widely popular for its white and red wine, beer wins in the race of best alcoholic drink.
Here are the top three beers to try in India:
Kingfisher Premium
You won't find a single person in India who doesn't know Kingfisher. It is India's biggest, most popular beer brand. Anywhere you go, this is one beer you are most likely to find on every table. Their collection includes light beers like Lagers and Premium along with super and extreme max beers that are strong in nature.
Kingfisher Premium is one of the most budget-friendly beers in India, and it receives bonus points for its taste. Even at pocket friendly prices, the quality of beer doesn't go down. At 4.8 percent ABV, KF Premium Lager is crispy, well carbonated and malty. There is some malty medicinal spice on the aftertaste, and it is thin-bodied and an overall easy drink.
Briggs Irish Stout, Briggs Brewery
Briggs is a homegrown craft beer brand in Karnataka, India. Their beer ranges from Belgian wit, Irish Stout, Belgian Strong Ale, and American IPA. One of their most famous beers varieties is the Irish Stout. This is a full-bodied beer, dark brown with deep flavors of roasted barley, chocolate, caramel and coffee.
This beer is produced by two men who bring together tasteful qualities of coffee plantations and immense beer knowledge on the table. Medium to high bitterness hops is used to brew this beer. The dark chocolate and roasted coffee flavors leave a rich aftertaste, just like a good quality Irish stout.
Bira White Beer, Bira 91
Bira 91 is India's second most loved beer brand which was launched in 2015. The brand's first brewery is located in Flanders, Belgium, due to licensing issues in the Indian subcontinent. Bira white is one of their best and most beloved beers. It is considered an all-day craft beer, and is another beer you would find on every table across the country.
At 4.9 percent ABV, this beer has a rich and delicious wheat aroma with a hint of spicy citrus flavor and a soft finish. It also has a cloudy sunshine touch. Rich ingredients like two-row malts, wheat, barley, oats and orange peel are used to make this delicious summer brew.
White Owl Spike, White Owl Brewing Company
This is a Mumbai-based microbrewery that has received immense love and appreciation from beer lovers across India. The brand is identified for its rich brews and quirky packaging. Some of their most famous beers are the White Owl Ace, Spark, Spike and Diablo.
The White Owl Spike is one of the country's first ultra-strong beers. It is a handcrafted German Weizenbock. Brewed using German purity standards, this beer has an ABV of 7.9 percent with a hint of banana and clove. It is an incredibly smooth drink, medium-bodied and mildly bitter.
– Best Turkish Beer
Turkey is famous for many things, and you might think that beer is not one on the list. However, many breweries have made efforts to brew an excellent range of beers in the country.
Some of the best Turkish beers include:
Gara Guzu Amber Ale
A couple from Mugla moved to Istanbul and started the brand Gara Guzu in 2009. They mainly produce boutique beer, which is the reason they don't offer a wide range of beers on their menu. Amber Ale is their most noticeable Turkish beer. It is amber in color with a small white head and little retention.
It smells mildly of sweet malt and caramel. There are some floral hops at the back with flavors of toasted malt, caramel, and biscuit. The hops used provide some fruit character to this mild beer. Overall, this beer is light-bodied and with an ABV of 4 percent, is best suited for longer gatherings.
Efes Pilsen Dark Brown
No list of best Asian beer is complete without Efes Pilsen. It is named after the ancient country of Ephesus. This is Turkey's most beloved beer brand, and it has the highest sales across Turkey.
At 6.5 percent ABV, the Efes Dark Brown is a European Dark Lager that is extremely light-bodied and rich. It pours a clear ruby-brown color with a small head and has prominent flavors of cocoa, coffee and caramel. The caramel flavor gives the beer a good balance and a hint of staleness. The beer finishes slightly dry.
– Other Famous Beers From South Asia
Angkor (Cambodia) Beer
The Angkor beer is made with the idea to stay close to its roots. It is a national beer that is named after the famous Khmer temples of Cambodia. Cambodia takes immense pride in its beer.
Angkor Lager has excellent carbonation, it is thick with a tall white head and has a clear, golden appearance. The beer is full of rich aromas of honey, malt and bread crust. This is a good beer to have with some mouthwatering South Asian food. It is a super dry beer that goes well with spicy, tangy foods.
Beer Lao, Lao Beer Company
This beer was rated "the best beer from Asia" by Time Magazine. Beerlao is brewed with the highest quality of local rice and best quality imported malt. It is currently the best beer brand in Laos.
The pour has a thick white soapy head with some lacing and light retention. The beer tastes highly smoky with some faint barley wine character. The mouthfeel is heavy to medium-bodied. It is also slightly chewy but equally refreshing like lemonade, perfect for Cambodian weather.
Ryuho Okhotsk Blue Draft, Abashiri Brewery
This brewery started in Tokyo with the idea to research into the development of the production of wheat beer. They are known for their Ryuho Okhotsk Blue Draft beer, which is a lovely and unique blue-colored beer.
The beer is made by mixing unusual ingredients from the water that pours down the Okhotsk sea. The unique blue color in the beer comes from a natural gardenia pigment to get a nice ocean color. It is a nice shade of pale turquoise with hits of the sea in its aroma.
History: A Quick Look at How It All Started
Beer was first produced in Sumer, Mesopotamia almost 6,000 years ago, but it was during the 19th century when the Europeans introduced breweries in India, Japan and China. Asia's first modern brewery was established in 1830 in India.
Today, Asia has an immense market for craft brewing, with China being the biggest producer of beers since 2001. Asia is the largest beer-producing region since 2009.
FAQ
Are Asian beers popular globally?
Yes, Asian beers are popular globally, with some brands achieving significant market share. For example, Asahi and Sapporo are two well-known Japanese beer brands with a global presence.
What beer type is mostly found in Asia?
Lager is the most commonly found beer type in Asia, though there are also variations of ale, wheat beer, and stout available in some countries.
Do Korean beers have a high alcohol content?
Korean beers typically have an average alcohol content of around 4-5%, which is similar to most mainstream beers around the world. However, some Korean brands do offer higher alcohol content variations, which can range from 6-8%. It's always best to check the label for specific alcohol content information.
Conclusion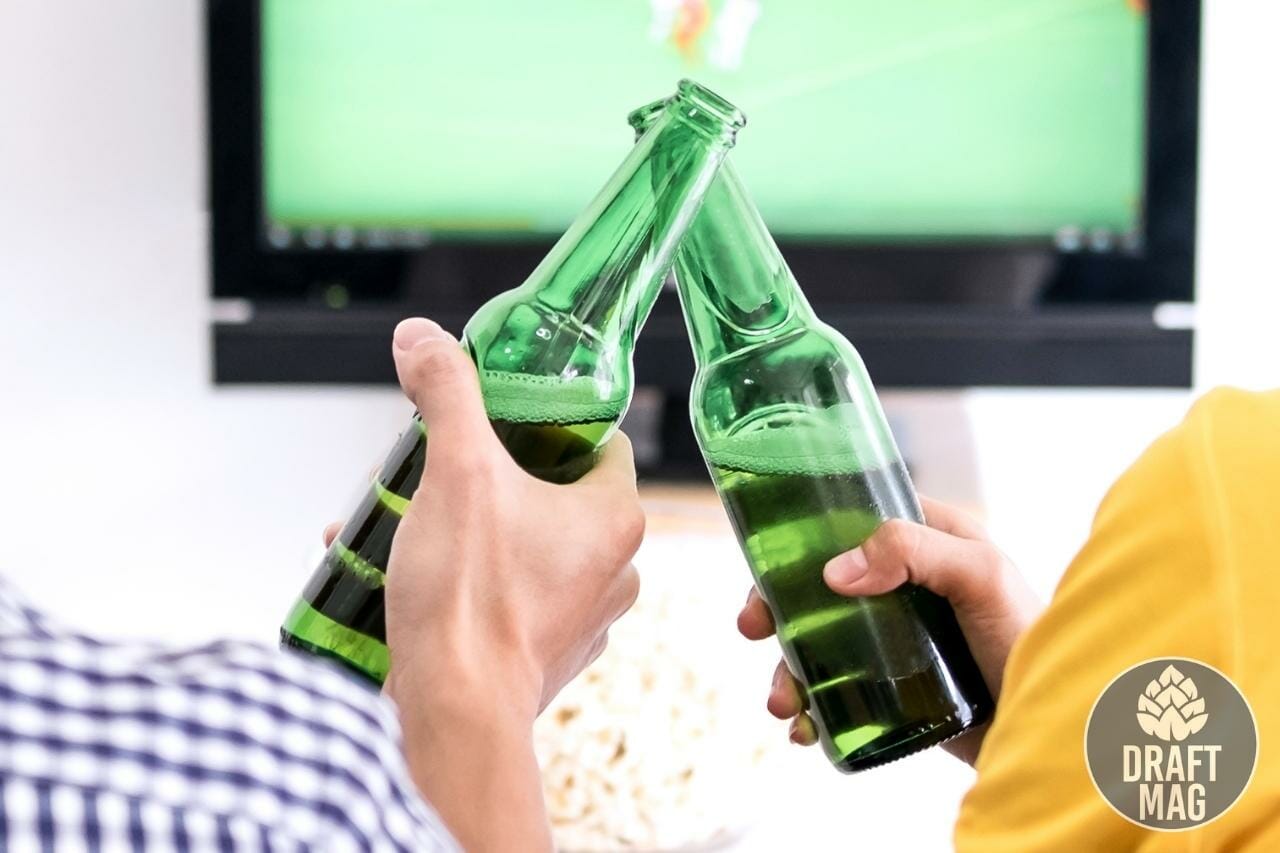 Asia is well-known for many things, but on the first go, no one thinks Asia to be a hub for good quality beer.
This perception of Asia has changed over time, making this continent one of the biggest markets for craft beer, and the beer community continues to grow immensely across the area.
Abashiri Brewery in Japan is a brewery that is known for its unique colored beers. Ryuho Okhotsk Blue Draft is one such beer that is pale turquoise in color and an absolute must-try.
Sapporo Breweries in Japan is the oldest and the most famous brewery in the country.
United Breweries Group in India has one of the most pocket-friendly beers across Asia, with the Kingfisher beer being the highest-selling brand in India.
Efes Beverage Group in Turkey is the oldest and most popular brewery in Turkey.
Magpie Brewing in Itaewon is a growing beer company in South Korea.
If you are a beer enthusiast who enjoys trying new flavors and beer varieties and are planning to visit Asia anytime soon, this list will come to your rescue. From India and Korea to Japan and Thailand, these beers will not fail to amaze you.