Dog Friendly Breweries Denver: A Close Look at the Top 7 Options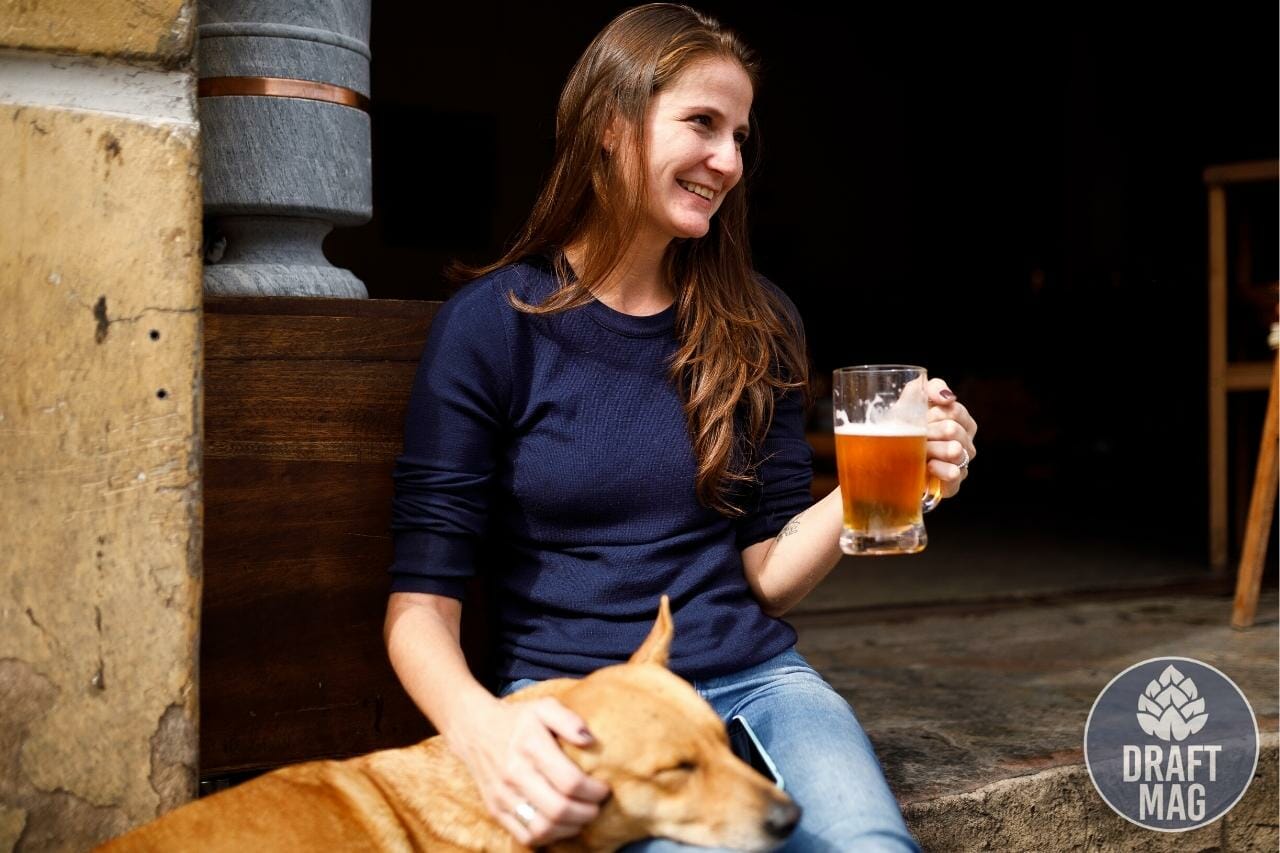 You should not miss out on the dog friendly breweries Denver if you always love to be in the company of your best furry friend.
This is especially the case when you consider that not all Denver breweries have the city's approval to allow pets into their facilities.
With that being said, let's take a quick dive into some of the best dog-friendly breweries you can check out in Denver, including the characters and some other important information about each brewery.
| | | |
| --- | --- | --- |
| Dog Friendly Breweries in Denver | Number of Active Beers | ABV (Lowest to Highest) |
| Post Brewing Co. And Biergarten | 15 | 4.0 to 8.3 percent |
| Oasis Brewing Company | 11 | 5.5 to 7.6 percent |
| Banded Oak Brewing Company | 12 | 4.4 to 10.5 percent |
| Smash Face Brewing | 18 | 4.5 to 8.2 percent |
| Lowdown Brewery + Kitchen | 13 | 5.0 to 10.2 percent |
| Little Machine Beer | 14 | 5.3 to 10.5 percent |
| 14er Brewing Garden | 30 | 4.0 to 10.5 percent |
Best Dog Friendly Breweries Denver
Below are some of the best Denver dog friendly breweries. These breweries are not just dog-friendly, but they are the flag bearers of some of the best Denver craft beers as well. Without further ado, let's get right into it.
– Prost Brewing Co. And Biergarten
Prost Brewing Co. is an American craft brewery based in Denver, Colorado. This brewing company deals in the production of the finest German-style beers. Prost is the German word for "Cheers," which shows the link between this brewing company and Germany.
Prost Brewing Co. ensures that their brewing ingredients are of the topmost quality to honor their German heritage. It also does not follow any modernized brewing technique. Instead, it uses ancient German brewing techniques. The resulting beer is an American brew with close resemblance to German biers.
German noble hops plus German brewing techniques give rise to clean, refined beers with layers of sophistication. The brewery is located at 2540, 19th Street, Denver. This microbrewery is an excellent place to start if you need a well-crafted German bier.
– Oasis Brewing Company
Oasis Brewing Co. is a Denver-based brewery sited at a historic church in the epicenter of the highlands – 3257 N. Lowell Blvd, Denver, Colorado 80211. The brewery was established in the early 1990s and is still one of Colorado's original microbreweries to this day. One thing is sure; Oasis brews excellent craft beer!
You can be sure that whatever beer you take from this brewery is a classic!
The complexity of the flavor and aroma of each brew will have you coming back for more. Connoisseurs and ardent beer lovers attest to the quality of the beers produced out of this brewery. Oasis Brewing Co. is one of the few Denver microbreweries that gained massive recognition almost immediately after its establishment.
This brewery has won several awards from notable beer organizations. It is important to note that Oasis does not allow non-service dogs and other pets into the brewery. However, it allows well-behaved dogs outside in the patio space.
– Banded Oak Brewing Company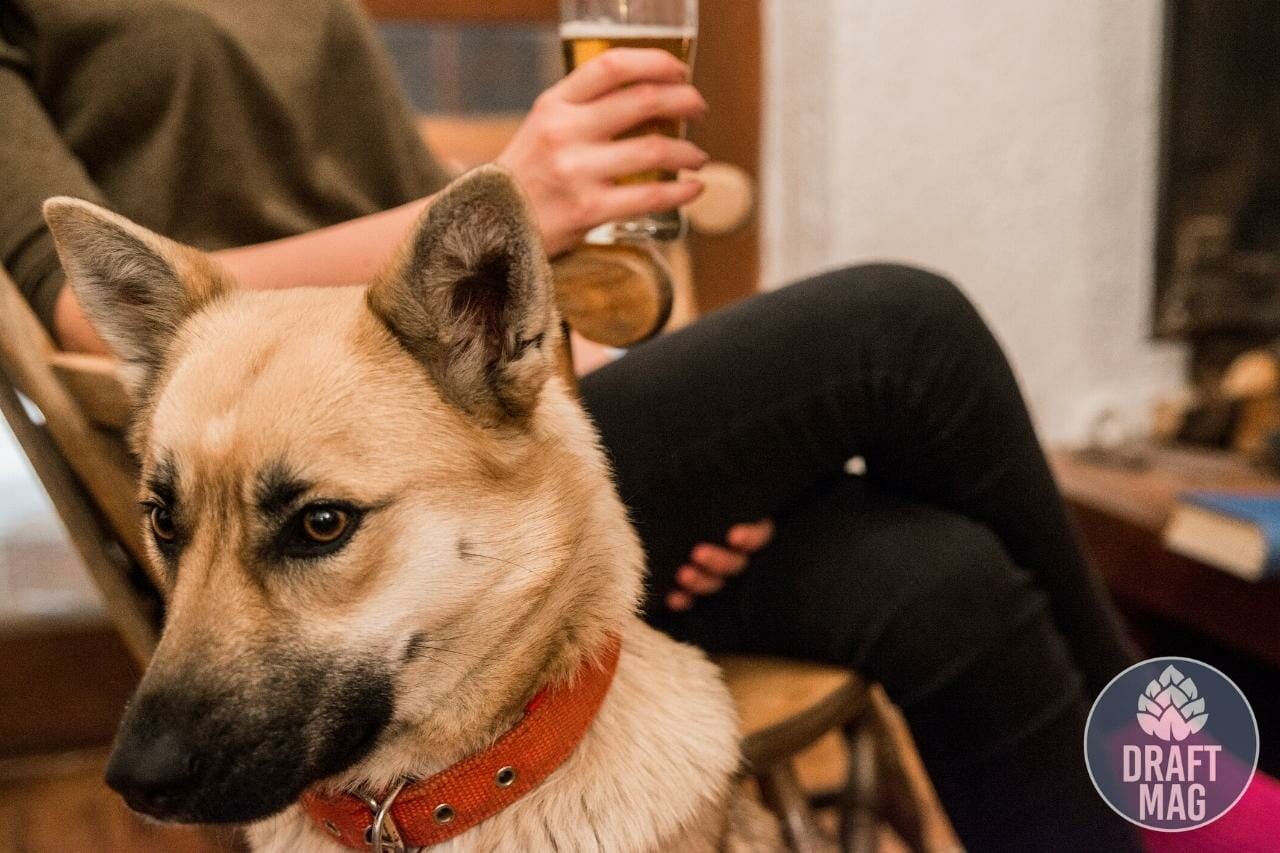 Banded Oak is another one of the best Denver dog-friendly breweries. This brewery is a specialist in brewing unique and classic beer styles.
As part of their name, the "oak" is not just for nominal aesthetics; the brewery specializes in making barrel-aged beers. However, they also offer other beer options on tap.
The brewmaster, Chris Kirk, uses a combo of both customary and unconventional ingredients in producing unique top-quality brews. Banded Oak is famous for brewing some of the best wine-aged beers in the country. The brewery has easy access to many wine barrels from friends in Napa Valley, California.
The wine remains in the oak barrels in conjunction with the oak-wood features that give rise to beers with unique flavors. Banded Oak brewery aims at making its beers available to both beer aficionados and patio drinkers. It ensures that the beers poured from all their twelve taps are nothing short of perfection.
– Smash Face Brewing
Smash Face Brewing serves homebrewed beers in taps and also offers Dog-e-style services to your pet.
Isn't that great?
As you enjoy properly brewed craft beer, your dog can also take part in the fun. The brewery is newly opened, but you and your dog can be sure of enjoying your stay here, as the fantastic news is that the owner, Phil, is also a dog lover.
The brewery is located in Lodo, Denver – 1937 Market Street. The owner is very accommodating that he might choose to hang out with you and your dog. Hardly will you find better customer service like this throughout the country.
Visit this brewery, and you'd understand what we are talking about. You'd probably not want to leave since your dog is also getting proper care. They also offer various cocktails and wines so that beer lovers who feel the need to change taste or non-beer drinkers can try out the other drinks. Whatever you choose to drink, you will definitely get to enjoy your stay.
– Lowdown Brewery + Kitchen
Lowdown Brewery + Kitchen is the product of a friendship between the brewmasters – Scott and Phil. The kitchen in the name is not a brew kitchen per se but an actual culinary one. They established this brewpub in February 2014 and recruited talented chefs to complement their brewing skills.
Lowdown offers a great food combo with almost any kind of beer. The brew is top quality, a product of over 25 years of brewing experience. They even dabble with beer aging. You will find this dog-friendly brewery at 800 Lincoln Street, Denver, Colorado.
You'd virtually get any beer style you want from this brewpub as the brewmasters are beer enthusiasts themselves. They attempt and carry out different brewing experiments, even with styles that don't yet have recipes. Free parking north of the brewery to customers is an added advantage.
– Little Machine Beer
The official website says "the raddest brewery in Denver." This is not an exaggeration in any way because Little Machine is nothing short of class. It serves great beers with lovely dishes to go with it. The brewery is located at 2924 W 20th Ave, Denver, right by Mile High Stadium; you won't miss it.
Little Machine Beer has two dog-friendly patios. As you enjoy your beer, your dog can play around the patio or remain by your side to keep you company. This brewery also allows you to plan events with family and friends. All you need to do is to call in beforehand so that they can reserve the needed space based on your request.
The parking space here is large, and you will surely get a space for yourself and your company. The brewing system follows the regulations of the State of Colorado as well. Everyone gets to order their beer of choice from the taps. Also, we must add that this brewery has some notable beer awards in the bag.
– 14er Brewing Garden
When you think of crushable craft beers from Denver, the 14er Brewing Garden easily comes to mind. This brewery is relatively new, established in the summer of 2016. However, it is a specialist in crushable beers.
Rocky Mtn Saison, a product of this newly opened brew, is an award-winning beer. The brewery is opened to the public every day of the week with more than 30 running taps to ease customer satisfaction. Like the other breweries we discussed in this article, 14er Brewing Garden allows pets into the garden.
There is a tasting room just in front of the brewery, and it is available to beer lovers all week. Customers who are unsure about what they want can easily identify what they feel is best after tasting different beer samples. The brewery is in the heart of Rivers North Arts District, in Denver, Colorado. It is the home to vibrant craft beers.
Denver's Rule Against Pets in Breweries
The city of Denver has always had this policy that restricts pets (dogs included) from facilities where food is served. Breweries were also categorized under these facilities. This means that according to Denver's Department of Environmental Health, we can't have man's best friends even on playgrounds while we enjoy our beer.
However, there is a way out of this restriction. Dogs are allowed in approved designated outdoor areas. This means that owners and managers who want to run a dog-friendly brewery must get the mayor's approval and put up signs to indicate where these pets can go. Also, the breweries are constantly subjected to constant inspections to ensure that they maintain all guidelines on cleanliness.
FAQ
Does Denver beer company allow dogs?
Yes, Denver Beer Company allows dogs in their outdoor patio area.
Are there any Denver breweries with dog pens?
Yes, there are a few Denver breweries with dog pens, such as Ratio Beerworks and Bierstadt Lagerhaus.
Does Denver have outdoor dog friendly breweries?
Yes, Denver has several outdoor dog-friendly breweries, including Great Divide Brewing Co. and Station 26 Brewing Co.
Conclusion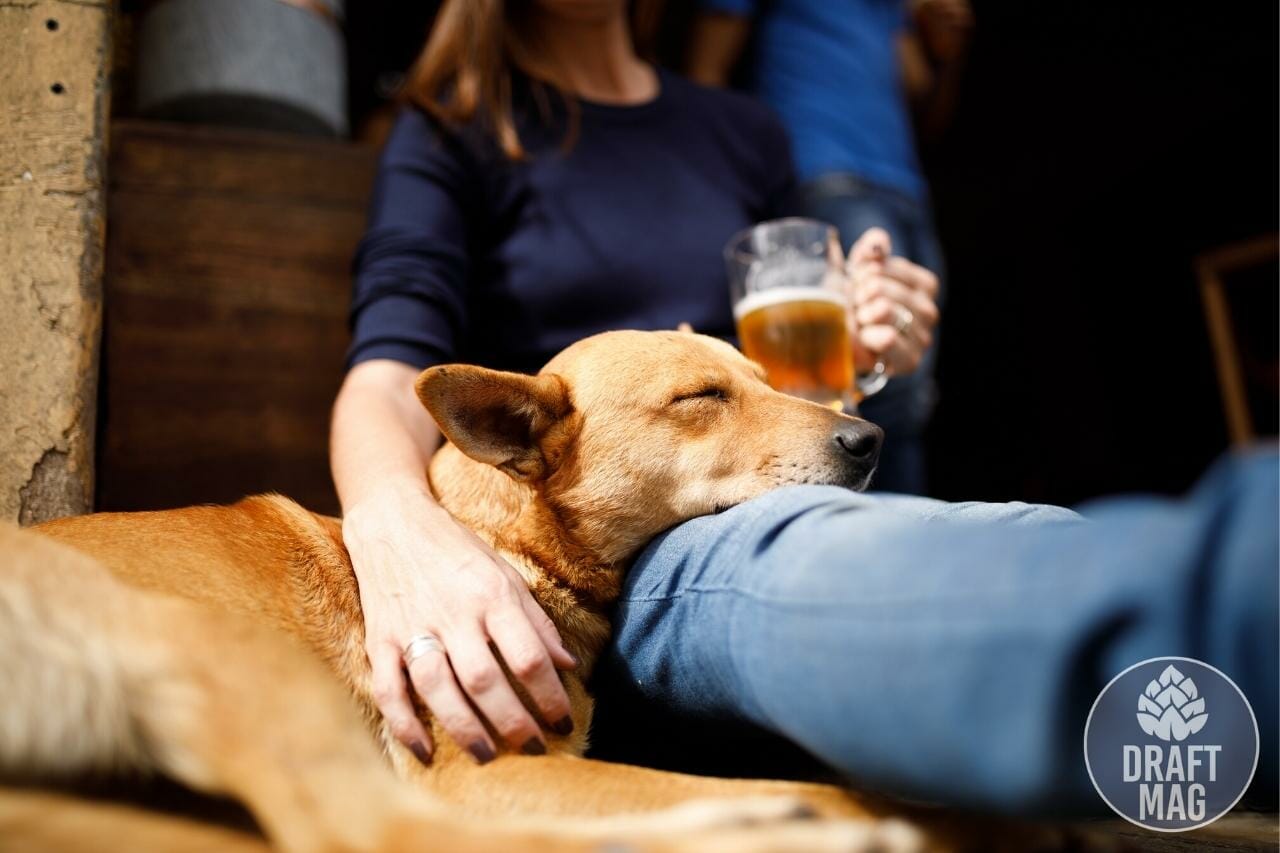 This article is your best companion if you need information about the best Denver dog friendly beer companies. Let's go over the important points once again:
One of the best dog friendly breweries to visit in Denver is Prost Brewing Company as you will get some of the best craft beers available.
Smash Face Brewery offers excellent homebrewed beers with quality customer service.
If you want to try a crushable beer, then 14er Brewing Garden is the best option for you. The tasting room available outside the brewery throws the excitement up a notch.
Lowdown Brewery + Kitchen offers a great opportunity to enjoy your favorite beer with their best delicacies.
Other top dog-friendly Denver breweries you should visit include Oasis Brewing Company, Banded Oak Brewing Company and Little Machine Beer.
If you are visiting Denver in the company of your dog and are interested in getting some of the city's best beers, then you should choose one of the breweries in this article.
You won't go wrong with any one of them!