Best Breweries in Denver: Don't Miss Out on These Great Beers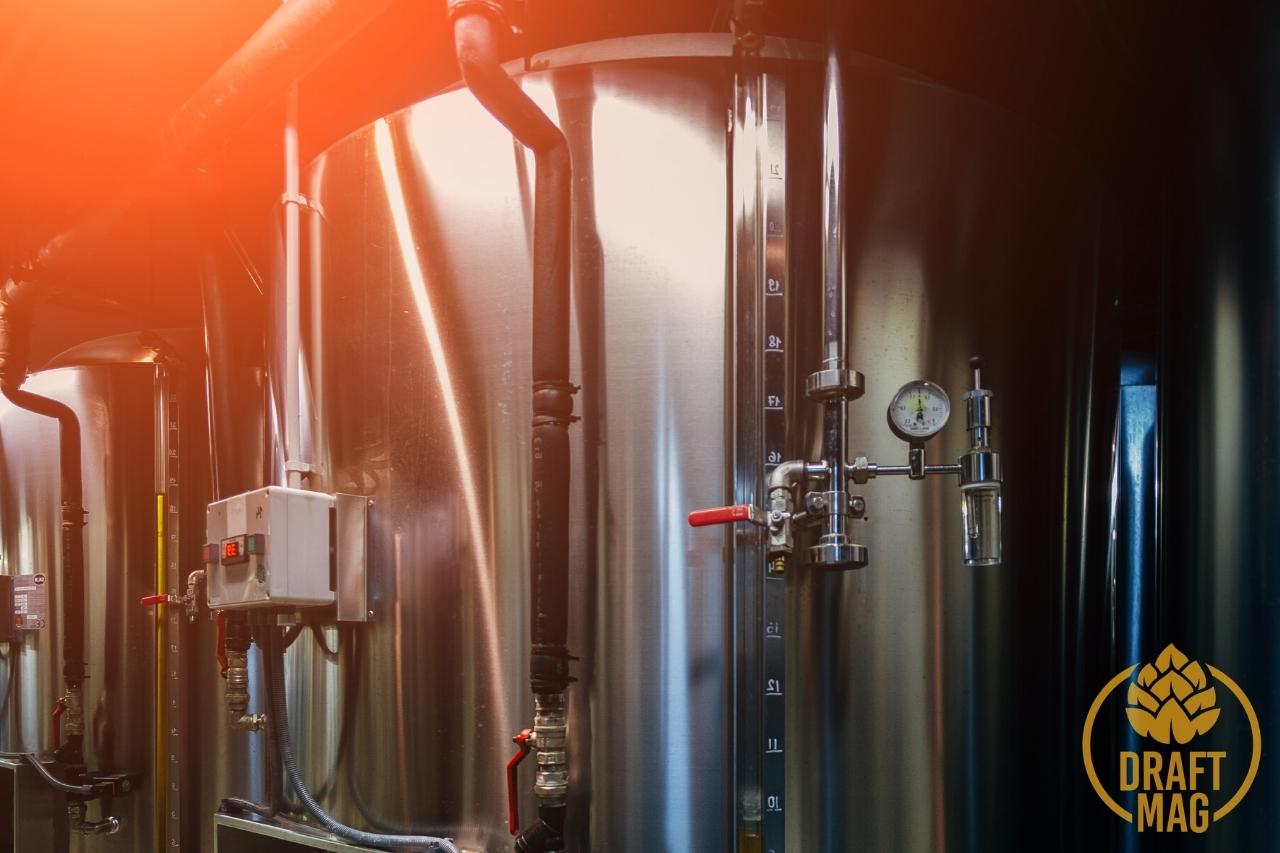 You can explore and taste the best breweries in Denver, the capital city of Colorado, thanks to its fantastic craft brewery culture and location at the heart of the famous Denver Beer Triangle. When you are in Colorado and Denver, you should never miss the chance of visiting the top breweries in Denver to enjoy their specialties.
Here, we have put together the top 10 breweries in Denver and across Colorado, where you can not only visit to enjoy the best breweries but will also love their hospitality and food. So without further ado, let's begin the journey of finding the top breweries in Denver!
| | | |
| --- | --- | --- |
| Denver Beer Breweries | Number of Active Beers | ABV (Lowest-Highest) |
| Great Divide Brewing Company | 60 | 0% – 13.5% |
| Rock Bottom Brewery | 22 | 3.7% – 10% |
| Breckenridge Brewery | 59 | 0% – 12.5% |
| Crooked Stave | 118 | 3.5% – 14.6% |
| Denver Beer Co. | 21 | 0% – 13.5% |
| Novel Strand Brewing Company | 02 | 5.6% – 7.4% |
| Jagged Mountain Craft Brewery | 16 | 4% –  17.5% |
| Renegade Brewing Company | 02 | 7% – 11% |
| Dry Dock Brewing Company | 38 | 0% – 12.5% |
| The Grateful Gnome | 01 | 8.79% |
Best Brewery In Denver: Top 10 Suggestions
The beer triangle holds around 72 breweries and crafters, including large-scale and smaller micro-breweries. You may even get a chance to visit their hops and grape cultivation for brewing your favorite ale drink.
Great Divide Brewing Company
If you are a fan of strong beers and truly love to pack a punch in a mug full of beer, Great Divide is the ultimate place to visit for you. Great Divide Brewing Company is known for its stronger beers with an alcohol level above 7 percent, so their stronger beers will give you an amazing taste. What's more, their finish is surprisingly smooth despite being so strong in alcohol presence.
The smoothness blends with their innovative crafting to make their beers highly drinkable. It makes them one of the favorite breweries in Denver Colorado. No doubt why the Great Divide has become part and parcel of Denver's brewing history.
The brewing place offers both taproom and brewery facilities, so you are free to choose your favorite item pretty confidently. The best thing about Great Divide is that it allows you to visit their brewery floor. You will have firsthand experience of how this decorated company produces its famous beers.
You will love their 12 seasonal and 9 year-round beer and breweries for sure. And if you aren't a faint-hearted person, you must try their Hercules Double IPA. The nutty smell combines with a hoppy enthusiasm to create a memorable drinking experience, but be aware that it will shiver your appetite palate.
Last but not least, with 18 awards from the Great American Beer Festival in less than 20 years, Great Divide has a great history of showcasing too.
Isn't that a bonus?
Address: 2201 Arapahoe St, Denver, CO 80205, USA
Rock Bottom Brewery
Downtown Denver is known for its skyscrapers, 16th Street Mall, Elitch Gardens Theme, and Water Park and has exciting moments to offer for its visitors. Thankfully the place doesn't deprive the beer lovers either. In fact, there are several breweries downtown Denver, and Rock Bottom Brewery steals the crown with its small beer batch offering right on the site.
Rock Bottom Brewery is actually the chain restaurant and brewery shop of the famous Rock Bottom which has 15 outlets across Colorado, Illinois, California, New York, etc.
John McClure is the chief brewer of the recently popular brewing chain in Downtown Denver. He has won several awards in the Great American Beer Festival, and he provides you with 15+ beers throughout the day at Rock Bottom Brewery.
You can try their "Molly Brown's Titanic Ale." It is a signature beer from the brewer John McClure himself, and its malty taste will surely give an amazing feeling. If you are an IPA fan, we recommend you taste Rock Bottom's Falcon IPA.
The citrusy flavor of Falcon IPA blends with a rustic hoppy feel to make it a crowd-pleaser. You will also love their Chili Kolsch if you are a chili lover. On top of everything, their tasting room also offers the widest range of beers, from classics to seasonal ones. You will also love their foods chosen specially to complement the different tastes of different beers to increase their drinkability.
Address: 1001 16th St A100, Denver, CO 80265
Breckenridge Brewery
Richard Squire founded Breckenridge Brewery as a small-scale home brewing project in 1980. But the magical brewing ability of Richard Squire with his knack for continuous experimenting and flawless brewing techniques soon made Breckenridge Brewery a must-visit for athletes and mountaineers in Denver. This was a must-visit establishment especially after long trainings and mountaineering experiences.
The porters and ales of Breckenridge Brewery were immediate hits. Later, the fame of the brewery spread fast to become the leading brewery in Breckenridge. As their popularity grew, Richard Squire moved it to Denver.
At present, Breckenridge Brewery ships their ales and porters along with beers over 32 states in America. They have five physical outlets in Colorado and Denver. Among them, we loved the outlet close to Denver Airport.
Best Beers to Order and Top Attractions
Although the brewery is known for supplying various types of good breweries in Denver, we loved their pints the most. If you love a heavy drink with a harsh smoothness, the Nitro Vanilla Porte, with its unique combination of coffee, chocolate, and caramel, and of course, the premium hop will surely bring back the memories of the good old days.
Thus, it remains in the third position of our selection for the top breweries in Denver that you should never forget to visit. Also, they offer a wide range of American cuisines to meet your appetite after a long day.
Long story short, Breckenridge Brewery is one of those few craft breweries in Denver that will not only offer you different beers but also showcase the exact brewing process. Their outlets are easily accessible from any point in Denver, which adds to their tally.
Address: 8700 Peña Blvd, Denver International Airport
Crooked Stave
If Colorado is famous for its stereotype hipster and funky richness, Crooked Stave definitely fits Colorado's hipster attitude with great beers, craft brewing, and excellent hospitality. The brewing place is never shy when it comes to experimenting with its brewing process, high-quality hops, and combinations to offer the fashionable youth a taste of their life.
Lately, Crooked Stave has shifted their location to The Source, which is a few minutes of walk from the center of Denver. Thus, their location accessibility is pretty convenient, and it helped us pick them almost immediately in this list of good breweries in Denver.
Apart from location, Crooked Stave also offers an exciting beer tasting facility. The brewing company is known for its sour and tangy combos of ales and hops, unlike other brewers in Denver. The sour feel of their ales truly offers a refreshing and rejuvenating vibe to your body. Plus, their beers' smooth finish and softness are admirable without a doubt.
Their Wild Wild Brett Series is a signature beer, and you must try it. We suggest you also give their Wild Wild Brett Rouge a try. It comes with an earthy finish and combines multiple tropical fruits, rosehips, and premium hawthorn berries for a unique drinkability.
And when you are finished with their beers, you can always visit the art gallery, bakery, and coffee roaster, all located inside the Source Hotel and marketplace and adjacent to the taproom and brewery within the space.
Address: 1441 W 46th Ave Unit 19, Denver, CO 80211, United States
Denver Beer Co.
Those who love the authenticity of seasonal brewing of Denver and want to enjoy the seasonal delicacy of tropical fruits along with the best hops and ales will surely love Denver Beer Co. Thanks to their continuous thrust for innovation and experiment, the small brewing company specializes in brewing different seasonal beers with superior combinations.
The brewing company combines its secret beers recipes with small batches of delivery. So you have to visit them early before the supply runs out, thanks to their massive demand. They will usually deliver their batches of beer only weekly. With this in mind, your weekend time at Denver Beer Co.'s taproom should be fun and exciting.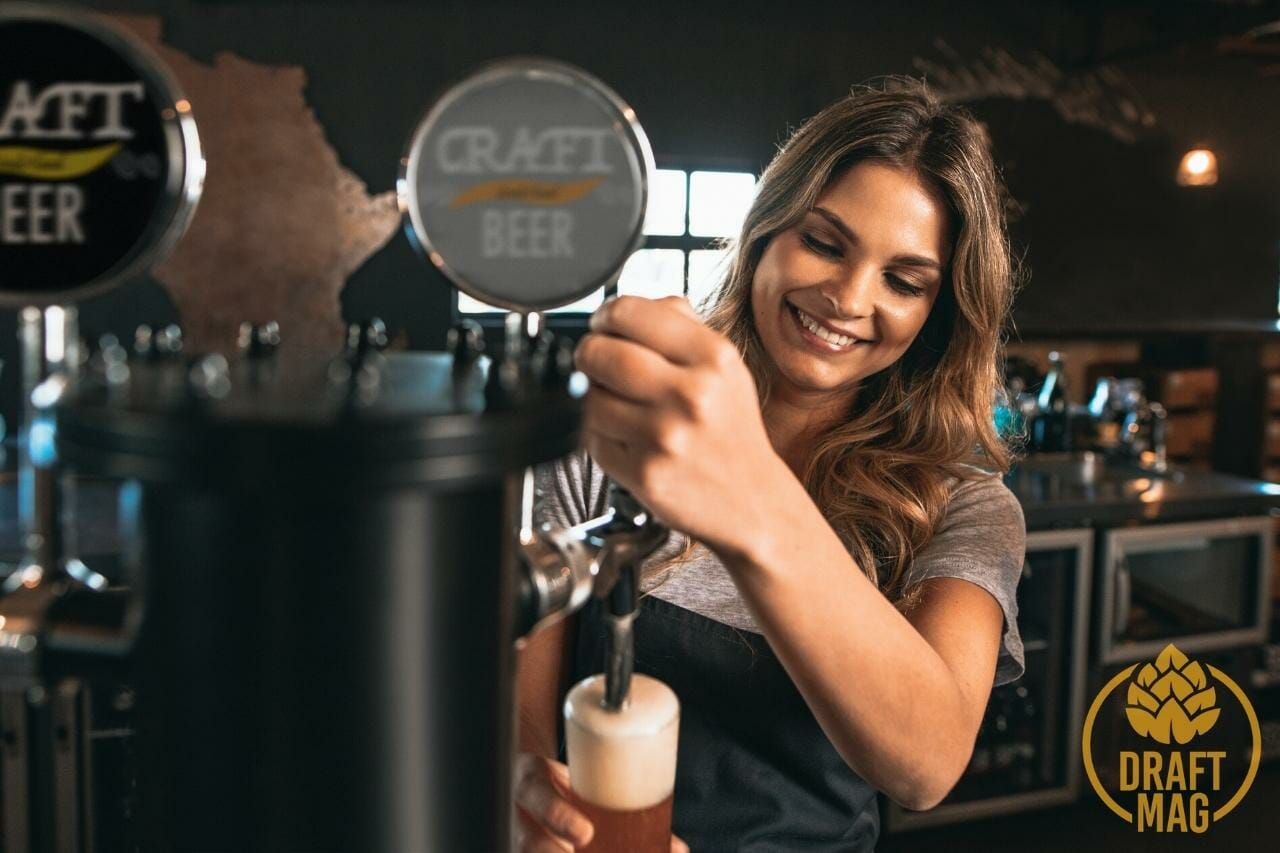 They brew using local ingredients found in Colorado and Denver.
Also, their continuous experiment means you will rarely find the same pint twice.
Thus, every visit here is a new excitement to unfold the best breweries in Denver Colorado.
Best Beers to Order and Top Attractions
The company takes inspiration proudly from Bavarian grape and hops garden and their brewing culture to offer Colorado and Denver a unique blend of seasonal delicacy. You can enjoy their brews outside during summer, fall and spring.
What's more, Denver Beer Co runs 100 percent on solar power and is proud of being an eco-friendly brewer to promote and conserve the environment. Henceforth, a visit to this beer location is a step to save your planet.
When you visit the beet store, you should try their Smoked Lager. It is available only in summer. The beer has a crisp and clear finish with a malty and woody flavor to fulfill your appetite.
Address: 4455 Jason St, Denver, CO 80211, United States
Novel Strand Brewing Company
Although originally known for their bakery items, Novel Stand Brewing Company brews some of the best beer combos across Denver and Colorado. They have a tight and limited menu to make sure every pint they make follows the same long line of quality and unique flavor.
They have collaborations with multiple brewing companies in Denver, including Call to Arms Brewing and Goldspot Brewing. Their collaborations with different breweries allow them to experiment and innovate different brewing processes for some of the unique beers you can try out in Denver.
Their Third Time's Ice Cream offers an exciting fermentation along with tropical fruits.They brew it in oak ales and combine raspberries, blackberries, blueberries and different kinds of whole fruits for a unique delicacy.
They serve the beer in kegs and bottles with natural carbonation that contain similar microbes. Thus, it is a must-try beer in Denver.
Address: 305 W 1st Ave, Denver, CO 80223, United States
Jagged Mountain Craft Brewery
This craft brewery is another top pick from Downtown Denver and is pretty adjacent to the famous 16th street. If you want to enjoy an adventurous beer and are not a faint-hearted person, we will surely recommend you to visit Jagged Mountain Craft Company.
They are one of the leading breweries in downtown Denver and were originally founded by travel buddies as their chatting and gossiping place for beer and other drinks. Thanks to their innovative and adventurous menus selected from premium brew crafting, it took only a couple of years for them to spread their fame across Denver.
Their Sadler's Banana Hammock is a must-try item that combines 100-pound donuts with citrus for a tangy feel. It also includes Belgian Triple for one of the most exciting beer menus to try out in the entire Colorado state. And if you are a Saison lover, you can't not try their Common Roots for a clear and crisp finish with great drinkability.
Renegade Brewing Company
Renegade Brewing is an old-fashioned and laid-back type brewery and bar that reflects the true essence of Denver. Its taproom doesn't have any TVs and fancy pieces of stuff at all. Although it might seem surprising, it carries a philosophy that a taproom is all about good beer and spending time with good friends. Hence, its motto perfectly synchronizes with its ambiance, "Bring a friend or make one."
Thankfully, Renegade Brewing truly belongs with the top breweries in Denver that helps visitors spend hours with their beers without flashy big screens. You can sip your favorite beer, enjoy the laid back environment, or play a game of chess to enjoy your time.
The company was established only in 2001 and has already won a bronze award in the Great American Beer Festival. So there's no compromise with their beer and brewery quality. You will surely appreciate their brewing effort.
It would be best if you tried their Wheat Wine beer. The combination of caramel and zesty hops will satisfy your appetite superbly. Plus, its earthy, malted and somewhat smoky flavor is something to devour in Denver.
Address: 925 W 9th Ave, Denver, CO 80204, USA
Dry Dock Brewing Company
Dry Dock is a relatively new sensation in Denver unlike the other beer and brewing giants in the market. It was established only nine years ago, but has already won the "Small Brewing Company of the Year" award at the Great American Beer Festival that has spiked its popularity superbly.
The small pub currently has 180 seats, so it offers a nice cozy ambiance.
Plus, the brewing place also includes 16 taps. It means you are free to choose your taps and enjoy the nice sitting arrangement with your friends. It is located in the northeast part of Denver, and you can access it with cars without much fuss.
Their Hefeweizen is a white and light beer with great drinkability. It has a soft finish with clove, banana, and lemon with a refreshing mouthfeel for beer lovers.
Address: 2801 Tower Rd, Aurora, CO 80011, United States
The Grateful Gnome
The last one in our list of the top breweries in Denver is a foodies' paradise. Yes, the Grateful Gnome is a brewery, bar and restaurant, so you can get a full meal and enjoy your weekend beer party with your favorite person here.
Under its roof, you will get their brewery, bar, and sandwich shop. And for party lovers, their Grateful Dead listening place is heaven. They serve you as many as 55 varieties of sandwiches to meet your appetite with perfection.
And as for beers, they prefer the traditional servings more. You will get several IPAs to taste, and truly speaking, the taste isn't bad either. If you want more of an outlandish brew, we recommend testing their Lemon Raspberry Blonde.
Address: 4369 Stuart St, Denver, CO 80212, United States
Interesting Facts About Denver
As the capital city of Colorado, Denver has exciting places to offer for visitors with its long history of gold mines. Colorado has the highest breweries per capita in the USA, and the Mile High City, with its 5,250 feet altitude from sea level, also amuses its residences and visitors with unique craft brewing culture.
In fact, every year, Denver alone will present over 3,000 beers in the prestigious and famous "The Great American Beer Festival." Denver area breweries are heavens for beer lovers, a place that sits right between New York City and Connecticut's rich brewing history.
FAQ
What beer style is Denver most popular for?
Denver is most popular for its American-style Pale Ales, IPAs, and Lagers, according to data analysis of online reviews and sales trends.
Are there taprooms in Denver Breweries?
Yes, many Denver breweries have taprooms where customers can sample a variety of beers and enjoy the brewery's atmosphere.
What beer experience do Denver breweries offer?
Denver breweries offer a diverse beer experience, from classic styles to innovative experiments. Some breweries also offer tours, tastings, and food pairings.
Final Words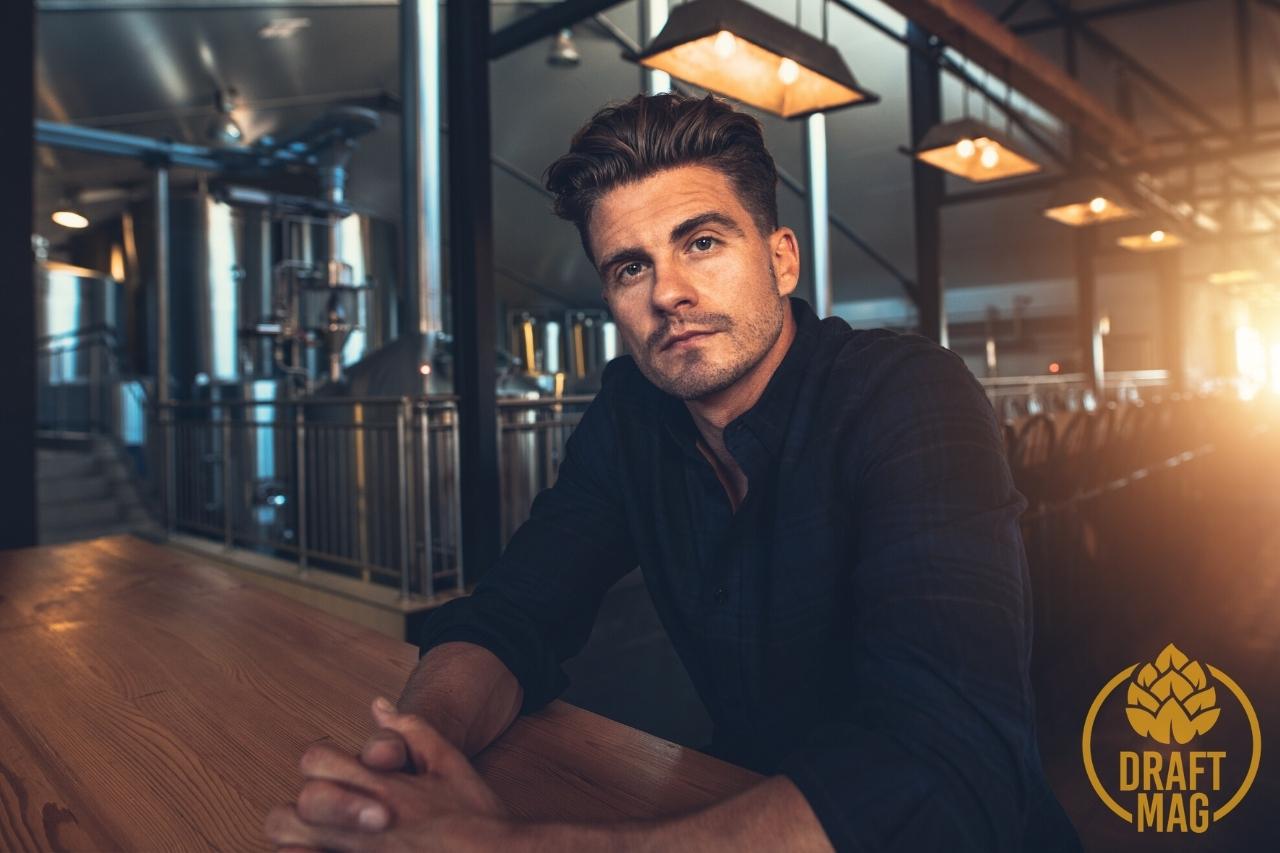 When you explore Denver and its surroundings, you must consider the following beer suggestions for uniqueness:
Denver accommodates over 92 pubs, breweries, and beer shops inside the center city.
Great Divide Brewing Company comes first with its unique beer collections and 18 awards in the Great American Beer Festival.
You will also love the variations in Rock Bottom Brewery, which combines the perfect hops and ales with some flavorful food items to offer you memorable moments.
Novel Stand Brewing Company collaborates with different brewers to offer you the most unique and limited edition beers in Denver. It is a must-visit beer outlet for IPA lovers.
Our final recommendation would be Denver Beer Co, which has the best seasonal beers across the entire Denver.
Although our list includes only the top 10 Denver breweries, you can also try out Denver Chop House and Brewery, Wynkoop Brewing Company, Woods Boss Brewery, Oasis Brewery, Long Table Brewhouse, etc. Believe us; you won't be disappointed with these breweries either.