Breweries in New Hampshire: Places That Craft Beer With Passion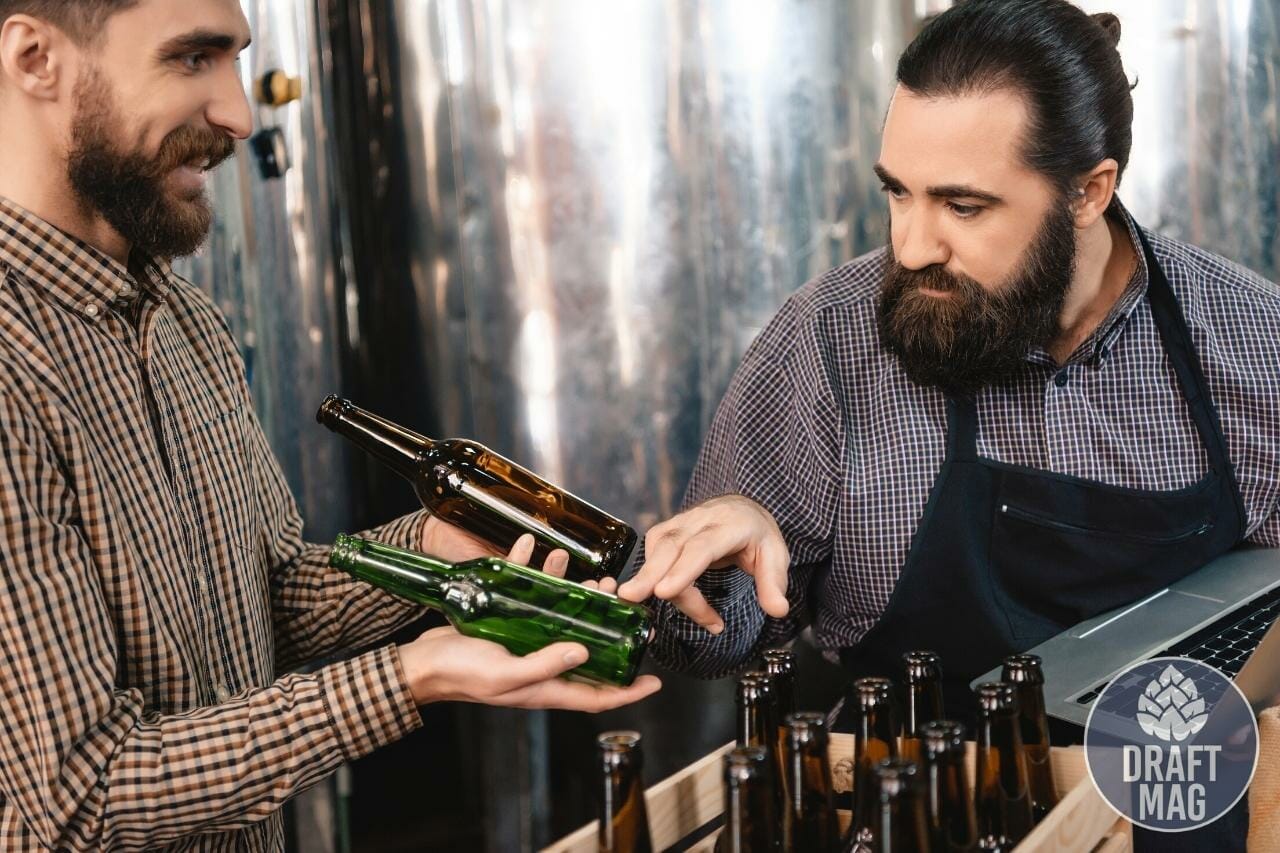 Breweries in New Hampshire come in all shapes and sizes and are home to some of the best craft brews that the Eastern US offers.
From nano breweries in garages to small microbreweries and multinational breweries, the province is home to more than 80 beautifully creative craft beer places.
The breweries here are quite exclusive and creative at the same time. With tourists visiting the many tourist destinations around the state, this place is thriving, with its beer scene getting bigger by the day.
| | | |
| --- | --- | --- |
| New Hampshire Beer Breweries | Number of active beers | ABV (Lowest-Highest) |
| Kelsen Brewing Company | 26 | 4.2 – 12 percent |
| Canterbury Ale Works | 8 | 4.5 – 10 percent |
| Millyard Brewery | 10 | 4.7 – 7.3 percent |
| Woodstock Inn Brewery | 29 | 4.13 – 9.3 percent |
| Rek'-Lis Brewing Company | 31 | 4.2 – 8.9 percent |
| Tuckerman Brewing Company | 15 | 0 – 9.3 percent |
| Hobbs Brewing Company | 18 | 4.7 – 9 percent |
| Kettlehead Brewing Company | 147 | 4.5 – 11 percent |
| 603 Brewery & Beer Hall | 47 | 4.2 – 12.7 percent |
| White Birch Brewing | 39 | 4.3 – 12.5 percent |
| Dam Brewhouse LLC | 13 | 4 – 11.1 percent |
| Able Ebenezer Brewing Company | 9 | 4.2 – 8 percent |
| Smuttynose Brewing Company | 68 | 3.8 – 12.5 percent |
Best Breweries in New Hampshire
From a good pale ale to an experimental old stout or even a twist on a classic lager, there is a pint for everyone at the breweries in NH. Read on to know all about the best-kept secrets about the finest craft breweries in New Hampshire:
Kelsen Brewing Company
– Location
80 N High St, Derry, NH 03038
– Highlights
Online orders
Hosts private events
Exotic fermented ales
Growler punch card system
On the go growlers
In-house pizza
Started as a small brewery with just two taps back in 2014, The Kelsen Brewing Company now have more than 12 taps. Their great experiments and cozy setting have been recognized by many. It led to them winning awards like the 50 Most Underrated Craft Breweries in the USA NH in 2016. This brewery is known for its bold and malty beers with unique flavor combinations.
The taproom exclusive includes ales and lagers that are a must-try. The Kelsen brewmasters specialize in sour beers, mixed culture, and spontaneous fermented wild ales. They are constantly serving their growing fan base with some yearly regulars and exclusive seasonal and limited edition New Hampshire beers. Kelsen is now open seven days a week.
– Must-try Beers
Battle Axe IPA
Paradigm Brown Ale
Draken Robust Porter
Vendel Imperial Stout
Harimanna Berliner Weisse
Canterbury Ale Works
– Location
305 Baptist Hill Rd, Canterbury, NH 03224
– Highlights
British-Irish-inspired brewery
Dog and children-friendly
Indoor and outdoor sitting
Wood-fired brewery
Tasting room
Canterbury Ale Works is a nano brewery with a small yet warm set-up. Owner Steve Allen is also the full-time head brewmaster and part-time bottle washer. They have It is a unique one-barrel, water poured, wood fire inspired British-style brewery that Steve Allen swears by.
The brewmaster here encourages you to taste everything on tap and fill your growlers with the ones you like the most to take away. You can pre-book a private tour and taste with them in advance.
The most exciting part is that you will get to see the hop garden that grows the hops that go into the beer right in front of you in the hop yard. They are also open to taking hop suggestions and welcome visitors for their thoughts.
– Must-try Beers
Big Ben – British Pale Ale
Canterbury Ale
Love is in the Air
Chocolate Strong Porter
Immense Intense Phat Alpha – Imperial IPA
Millyard Brewery
– Location
25 E Otterson St, Nashua, NH 03060
– Highlights
Live music events
Weekly event nights
Dog-friendly
Open patio
In-house food
Millyard Brewery is another great find, and it is the perfect place to hang out with a few friends over some delicious tasting brewed beers. The locals have fallen in love with the place for the warmth it emits in this tiny little place with just a few tables. They encourage visitors to flow freely when on their premises. The brewers at Millyard surely have aced their brewing techniques.
They use very selective hops like Nectaron, Amarillo, Cascade, Kohatu, and Nelson Sav to bring the perfect balance between the bitter hit of a good hop and the smooth finish in the end.
Beyond beers, they let people dance, sing, perform on their patio and enjoy their beer to the fullest extent. The brewery even hosts comedy nights, trivia nights, and live music events.
– Must-try Beers
Nashua Pale Ale
Peacock – Strong Ale
Beached IPA
Faulkner Espresso Stout
Hale Irish Red – Red Ale
Woodstock Inn Brewery
– Location
135 Main St, North Woodstock, NH 03262
– Highlights
Lodging available
Tasting tours
Live music events
Host small weddings
Mountain view
In-house restaurant
This epic journey of Woodstock Inn Brewery started more than twenty years ago, and they have never looked back since then. They started out small with only a seven-barrel production unit. Now they have reached new heights and own a thirty barrel unit to produce gallons of craft beer in a year. The brewery offers a mountain view lodge to stay at and even plans and hosts events and small intimate gatherings.
The brewery also hosts special brewery tours designed to witness their brewing journey. These tours happen every single day and end with a round of fresh beer tasting. Every visitor is gifted a small pint glass to take home as a souvenir. Though many popular beers are available in stores, some of the most exclusive ones can only be found inside their taprooms.
– Must-try Beers
Pulp Juice
Dream Catch Ne IPA
Mosaic Papaya Pale Ale
Lost River Light Ale
Old Man Oatmeal Stout
Rek'-Lis Brewing Company
– Location
2085 Main St, Bethlehem, NH 03574
– Highlights
Mountain view
Constantly rotating beer menu
Take away & delivery option available
Growlers and cans to go
Live music nights
Host private events
This is a family and friends-owned brewery run by couple Ian and Marlaina, their four beautiful children, and their close friends Andy, Sandy, and Annie. All six core people are a very adventurous pack and never shy away from a new beer experiment. They constantly evolve and create new flavors using very hyper-local ingredients and traditional methods.
The brewery's interior decor of dark wood and glowing Edison bulbs will instantly grab your eyes. They brew and sell a variety of beers, from adding a little twist to the American stout to making a quirky IPA or a beautiful new Lager. They use hops like Citra, Mosaic, Amarillo, Galaxy, El Dorado, Triumph, and others to get the smooth hop-infused flavor in many of their home-brewed beers.
– Must-try Beers
Pretentious Hopper IPA
Bull of the Woods IPA
Premium Lager – American
Kolschershock Kölsch
Carry Out Stout Stout – American
Tuckerman Brewing Company
– Location
66 Hobbs St, Conway, NH 03818
– Highlights
Family-friendly
Live music
Hosts private events
Beer garden
Outdoor sitting
Tasting room
The Tuckerman Brewing Company was founded by two friends, Kirsten Neves and Nik Stanciu in a garage in Conway Village. Today, this brewery has grown to a big-scale space and is now brewing and selling as many as 8000 barrels of various beers in a year. It is, to date, one of the oldest owner-run breweries in the East
They are constantly expanding their horizon to include more experimental ingredients and flavors every passing day. The brewery offers all kinds of beers like stouts, brown ales, Kolsch, pilsners, and New England Style IPAs. It has a spacious outdoor sitting space and a beautiful beer garden.
– Must-try Beers
Tuckerman Pale Ale
Headwall Alt – German-Style Brown
6288 Stout
First Tracks IPA
Substantial Whimsy – Chocolate Orange Porter
Hobbs Brewing Company
– Locations
765 White Mountain Hwy, Ossipee, NH 03864
2415 White Mountain Hwy, West Ossipee, NH 03890
– Highlights
Space rental
Great merchandise
In-house food options
Hosts live events
Beer game tournaments
Family-friendly
Mountain view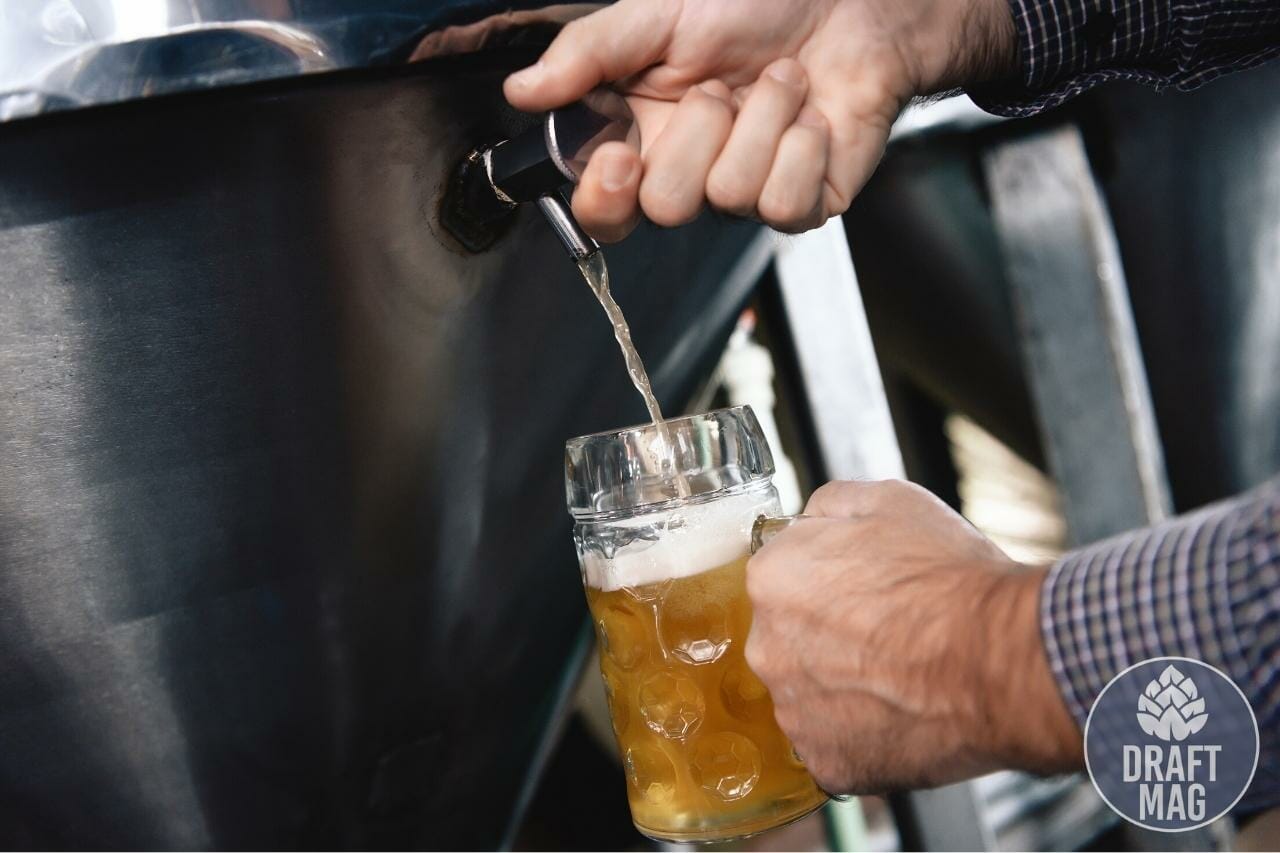 Started as a shop in 2014 in New Hampshire, the Hobbs Brewing Company has gained much popularity with the locals. The place is recognized for its quick and impeccable services.
The insides of the brewery have a fine finish making it an excellent fit for small weddings and parties.
They do not have a patio, but their place is located amidst nature, making it a local favorite. This brewery's on-tap offerings are refreshing and crisp. They develop these flavors from local ingredients that grow right outside their brewery. Their diverse beer options and great food truck options make them popular. Their exclusive featured beers, Wildcat IPA and Hummingbird Belizean Golden Ale are fan favorites.
– Must-try Beers
Salinity now! Raspberry – Sour
Hard Honey Cider
River Drifter American Lager
Rt. 16 Pale Ale
River Drifter – American Lager
Kettlehead Brewing Company
– Location
407 W Main St, Tilton, NH 03276
– Highlights
Hosts event nights
Online beer store
Great in-house food
Merchandise shop
Beer to go options
Mug club membership
Located in the proximity of I-93, this brewery is known for tasty brews and delicious foods. The brewery has an ambient indoor and spacious outdoor seating area.
Kettlehead Brewing Company serves an array of beers of all styles such as IPA, sour, Kolsch, and more. The sour ones are the top pick and most popular amongst visitors. Beyond beers, their pretzel bites are lip-smacking. Moreover, you can pair your beer with delicious tacos, pizzas, and burgers.
– Must-try Beers
Three Week Vacation – IPA
Ahead of the Curve – Pumpkin Beer
Cold Yellow
Hoppy
603 Brewery & Beer Hall
– Location
42 Main St, Londonderry, NH 03053
– Highlights
Barrel room visit option
Hosts local live event nights
Merchandise shop
Igloo experience
Hosts yoga classes on-premises
Founded by three best friends, Tamsin Hewes, Geoff Hewes, and Dan Leonard in 2012, this Campton brewery is known for innovative brews and delicious food. The brewery's first beer "Winni Amber Ale" garnered love from beer lovers of all tastes in the locality. With time, the brewery upgraded its brew and location. Finally, in 2019, a new 603 Brewery and Beer Hall opened in Londonderry, NH.
This beer hall has the capacity to accommodate over 100 people inside. Comfortable outdoor patios and private event rooms are also available. You can pair their flagship beers 603 and E09 with the in-house approachable food menu. Further, an exciting Igloo experience is available in winter.
– Must-try Beers
603 IPA
9th Anniversary Ale
Colossal Barrel-Aged Imperial Stout
White Birch Brewing
– Location
460 Amherst St, Nashua, NH 03063
– Highlights
Tasting room
Hosts private events
Flagship beers
Rotating menu
In-house food on special order
This brewery started in 2019 with a humble production of half-barrel a day. Today, the brewery has set up a custom 30 barrel system. White Birch Brewing has a modern, spacious tasting room that can be rented for a variety of private events. It can accommodate over 84 people.
While the brewery offers an array of different beer styles, sour beer remains their specialty. The brewery aims to offer creative and flavorful beer to its customers. In this pursuit, they never hesitate to experiment with traditional beer styles. You have the option to bring your own food or order from their in-house menu.
– Must-try Beers
Barrel Aged Belgian Quad
Berliner Weisse w/Raspberry and Passionfruit
Hazelnut Indulgence – Stout American Imperial
Dam Brewhouse LLC
– Location
1323 New Hampshire Rte 175, Campton, NH 03223
– Highlights
Mug club membership
Tasting room
In-house food
Exciting event nights
Rotating beer menu
Beers on tap
Located at the north of the Campton dam, this craft micro-brewhouse has something for everyone. Owners Sarah Dreshaj and John Anderson strive hard to offer their community gluten-reduced and extremely drinkable beers throughout the year.
Dam Brewhouse's beer garden and small tasting room are perfect places to hang out with old friends or make new ones. You can always grab on tap their three staple brews: Freestyle (a New England style IPA), Dam Delight (a light lager), or Mud Puddle (a dry Irish stout).
– Must-try Beers
Love of Hops – IPA
Chocolate Muddle – Stout
Best Malz Red X – American Amber
Able Ebenezer Brewing Company
– Location
31 Columbia Cir, Merrimack, NH 03054
– Highlights
Taproom
Pop-up food truck
Outdoor sitting space
Dog-friendly
Beer on the go options are available
This veteran-owned and operated brewery features a beer garden, outdoor seating with infrared outdoor heaters, and periodic food trucks. The brewer takes inspiration from the actions of New Hampshire citizens who supported Ebenezer Mudgett in 1772 to defy British oppression. The same can be seen on the walls of the brewery's seating area.
You can enjoy a pint or two in their perfectly sized sitting area while watching your favorite sports on TV. To relax with your group you can check out their outdoor space. Moreover, the brews are surprisingly refreshing and include styles such as IPAs, stouts, lagers, and ales.
– Must-try Beers
Auburn – Red Ale
Burn the Ships – Smoked Beer
Glory not the Prey – IPA
Cherrywood Smoked IPA
Smuttynose Brewing Company
– Location
105 Towle Farm Rd, Hampton, NH 03842, United States
– Highlights
Eco-friendly brewery
Spacious outdoor seating with fireplaces
Live music
Disc golf
One of New England's oldest and most beloved craft breweries, Smuttynose Brewing Company is dedicated to brewing craft beers since 1994. The company specializes in an extensive range of core, sours, seasonal, smuttlabs, and partnership brews for beer enthusiasts.
The company provides spacious indoor seating and an outdoor patio with fireplaces for visitors to sit and relax. The restaurant on the same grounds offers a range of delicious meals, over two dozen beers, a farm-to-table menu, and a seasonal beer garden. In addition, you may play a round of disc golf while exploring their 17-acre ground.
– Must-try Beers
Imperial Stout (Big Beer Series)
Baltic Porter
Robust Porter
Finestkind IPA
Old Brown Dog
The USP of New Hampshire Breweries
The New Hampshire brew pubs are on the rise, and they are here to stay for a long time to come. The extensive variety of flavors and experimental takes on classic beers that the state offers is one to reckon with and has gained much popularity over the years.
Their bold tastes, constantly changing innovative new recipes, and exclusivity of the products give them the extra edge over regular bottled beer found in stores.
Most breweries in New Hampshire take pride in their carefully selected ingredients and excellent tasting outcomes, and rightly so. Whether you are a veteran beer lover or just a first-time experimenter, these places are a must-visit. Their taste, quality, and diversity will blow you off the water.
FAQ
What technology do the breweries in New Hampshire operate with?
The technology used by breweries in New Hampshire varies but includes brewing equipment such as mash tuns, kettles, and fermenters, as well as bottling or canning lines.
Are there farm breweries in New Hampshire?
Yes, there are farm breweries in New Hampshire that use locally sourced ingredients for their beers.
What is the oldest brew house in New Hampshire?
The oldest brew house in New Hampshire is likely Portsmouth Brewery, which opened in 1991 and is one of the first microbreweries in the state.
Endnote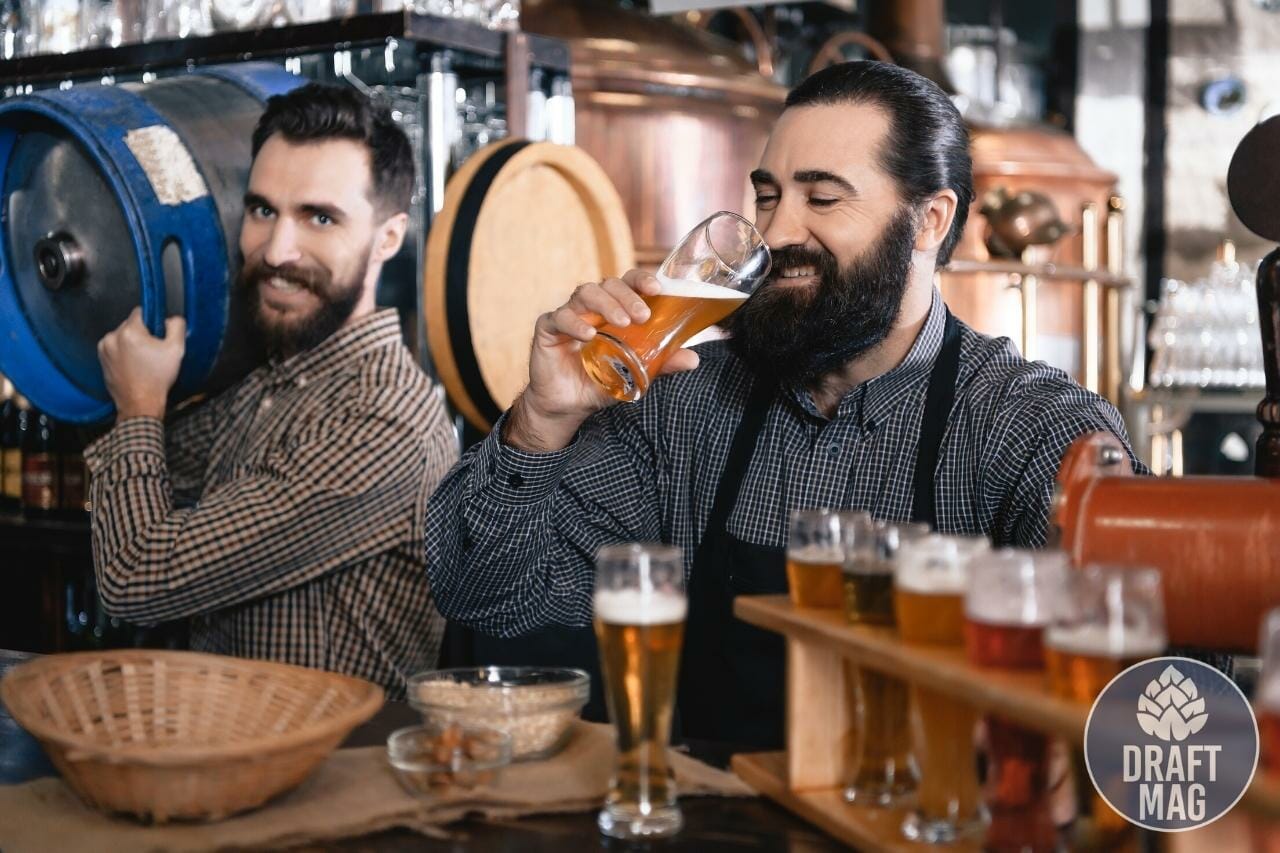 All the micro breweries in NH took a nasty hit during the pandemic and have been grilling under pressure ever since. However, the businesses have recovered well, and the beer scene is better than before. The cozy breweries in New Hampshire are waiting to serve the most experimental sours, IPAs, lagers, stouts, and fruits beers.
Here's all that the New Hampshire breweries stand for:
From nano breweries to multinational breweries, New Hampshire has it all.
There are more than 80 breweries that you can check out in the state.
Lots of tourist destinations nearby to enjoy along with your beer.
You can find cozy little breweries for date nights with a highly experimental range of beers.
Find luxury resorts to relax at while you taste a range of beers.
So, what is holding you back from visiting this state packed with nearly a hundred breweries spread across the whole place?
Make sure you stop by these places while in New Hampshire.