Top Breweries in Winston-Salem, NC
The burgeoning brewery scene in Winston-Salem, North Carolina, is rapidly getting its recognition among craft beer lovers. With each brewery offering unique twists, innovative brewing methods, and delectable flavors, experiencing Winston-Salem's rich beer culture is truly a must.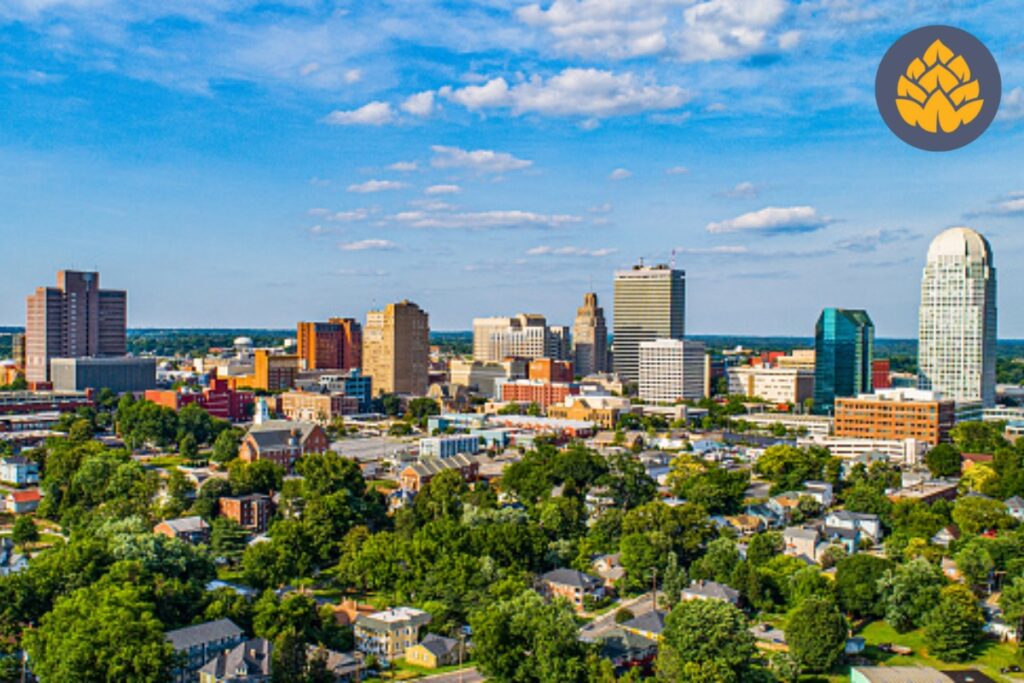 To get you started on your beer-tasting escapade in the best craft breweries in Winston-Salem, NC, check out our insider guide to the Best Chocolate Stouts, Best Stout Beer, and the Best Beer for Beer Cheese to help you understand what these craft beers are and how to select them!
Why We Love Winston-Salem Breweries
Winston-Salem, the "Camel City," has successfully carved its name in North Carolina's craft beer scene with its locally owned breweries offering diverse beer flavors. These breweries are not just places where beer is produced, these local breweries are important cultural cornerstones and economic pillars and have become social hubs for beer drinkers, offering an array of experiences.
From down-home, simple venues echoing the city's rustic charm to high-tech, modern taprooms with food trucks providing excellent pairings to your chosen pint and brewery tours that unravel the brewing process, there truly is a brewery for everyone in Winston-Salem, NC.
Each craft brewery has its unique ambiance and story, offering a combination of traditional brewing methods with innovation, resulting in remarkable brews for the discerning beer lover.
Craft beer lovers can choose from traditional lagers and pilsners, innovative craft ales, experimental sours, and barrel-aged beers, among others. Each beer boasts local ingredients, showcasing not only the flavors, but also the rich culture and deep connection to the Carolinian soil.
Best Winston Salem breweries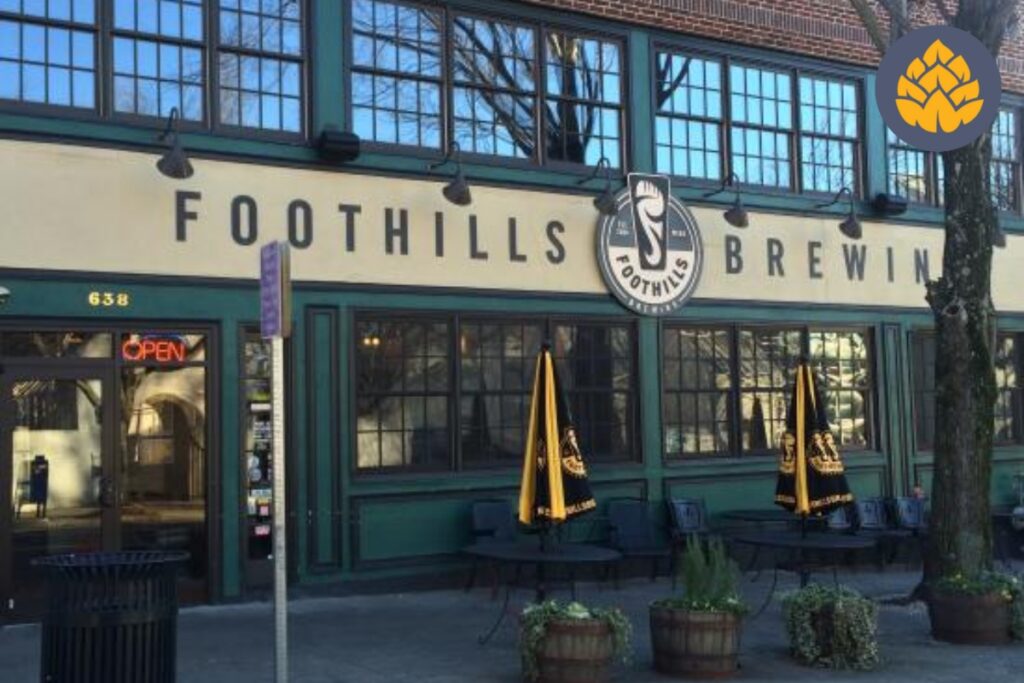 Foothills Brewing is the biggest name among the breweries in Winston-Salem, NC, and for good reason.
This favorite local brewery has managed to capture the palates of beer lovers across North Carolina with its iconic Sexual Chocolate Imperial Stout and its three unique locations. Each of its three spots— Foothills Tasting Room, Foothills Brewpub, and Footnotes—offer fantastic vibes, all kid-friendly and perfect for adult time over a cup of craft ales or beer.
Make sure to visit their manilla envelope factory-turned-tasting room and enjoy the view of the entire brewing and production process.
Location details
Beer recommendation: Sage Smoke Scotch Ale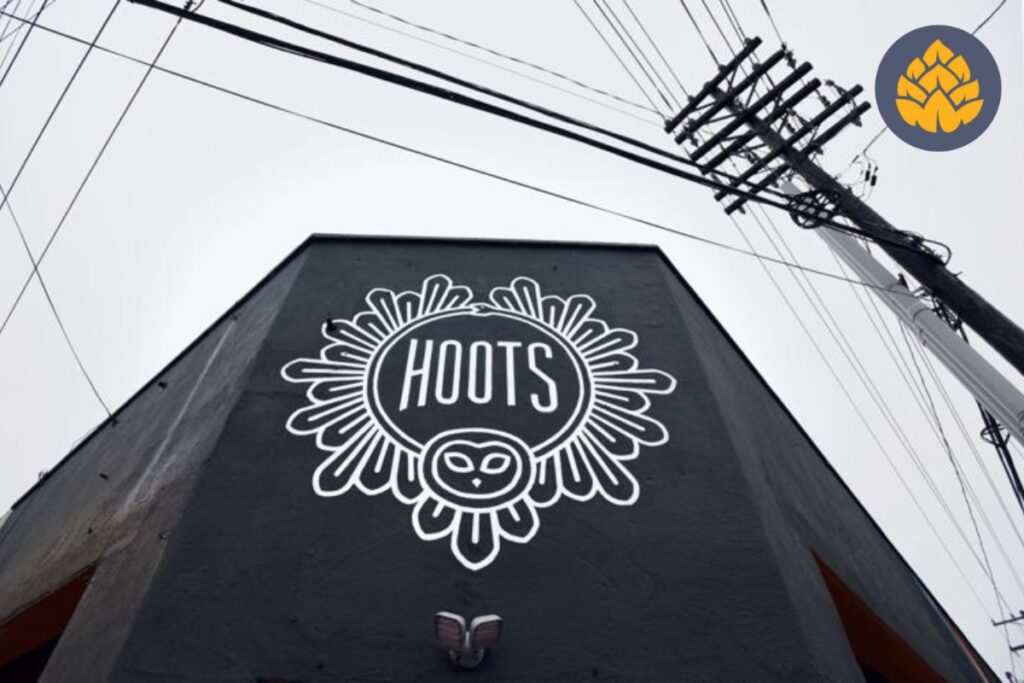 Hoots Beer Coompany, situated in the historic West End Mill Works building, features an atmosphere that's both comforting and lively. They are known for their ever-rotating beer selection, ranging from classic and seasonal ales to experimental mixed-fermentation sours and lagers. Whether you prefer a traditional pint or something more daring, Hoots never disappoints.
Hoots also offers a wide array of events, such as trivia nights, live music performances, and special beer releases. Occasional food pop-ups and local food trucks also make a regular appearance here, so while you sip on your beer, you'll never find yourself without a tasty side.
Location details
Beer recommendation: Wheat Pale Ale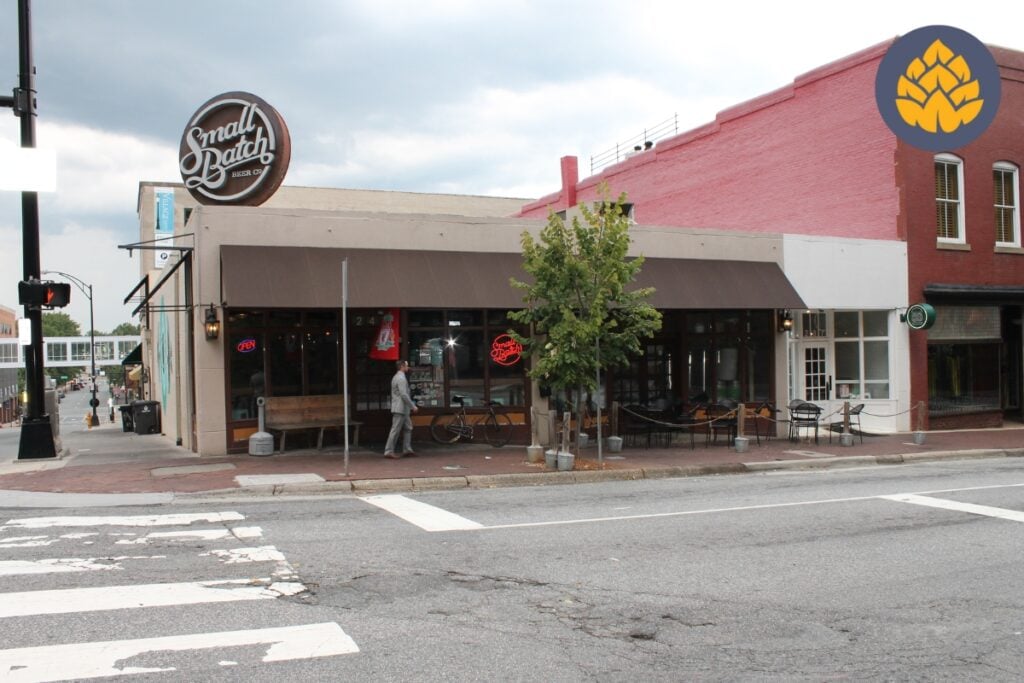 Upon stepping into Small Batch Beer Co., you're immediately greeted by an ambiance that perfectly binds together modern sleekness and cozy hospitality. The brewery prides itself on creating their brews in small, careful batches, hence the name. From hazelnuts to rye, the beers at Small Batch feature interesting ingredients that make for standout flavors.
Apart from brews, Small Batch also features a full menu of satisfying pub-style snacks, small plates, and meals, making it an excellent one-stop destination. Additionally, you can enjoy events, such as karaoke nights, open mic events, and viewing parties for local sports.
Location details
Beer recommendation: Mr. Lemon Man IPA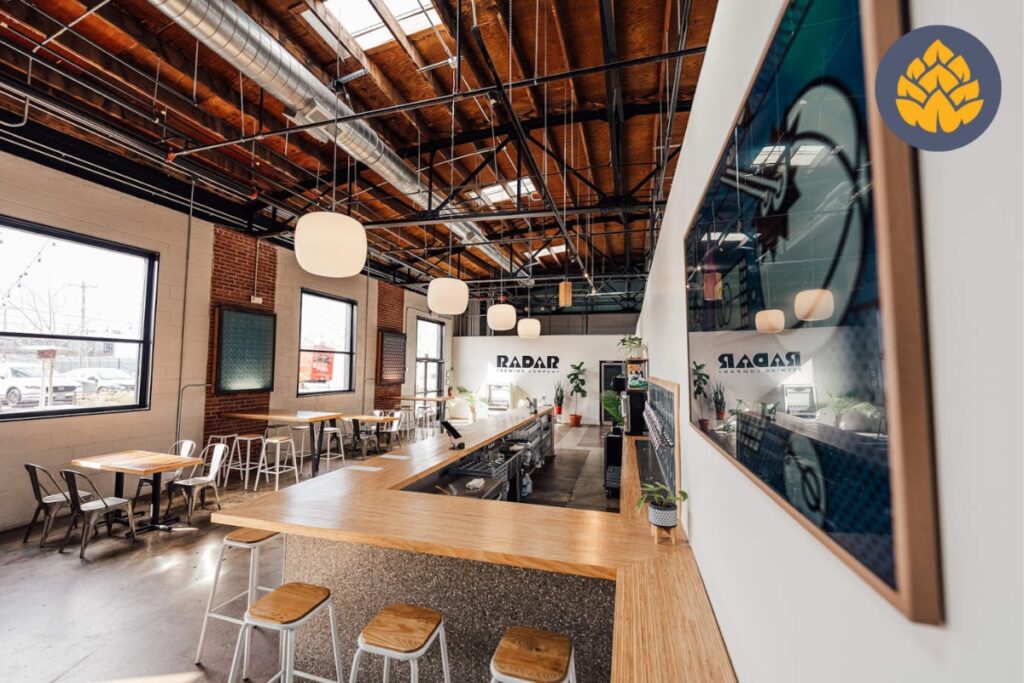 Radar Brewing Company blends history with an innovative approach to beer production. Housed in a former storage building for NASCAR vehicles, this thriving brewery specializes in Belgium-style beers.
The unique eye-catching aesthetics of the old storage building for NASCAR vehicles, features notes of its racing past. While food isn't served in-house, food trucks are regular visitors, so you're guaranteed a perfect pairing with your beer. Join them for events like yoga, trivia night, or fun paint classes, and be sure to check out the Vanish Point Stout or Beacon New England IPA for unique sips.
Location details
Recommended beer: Hydrophone Is Strong Belgian Pale Ale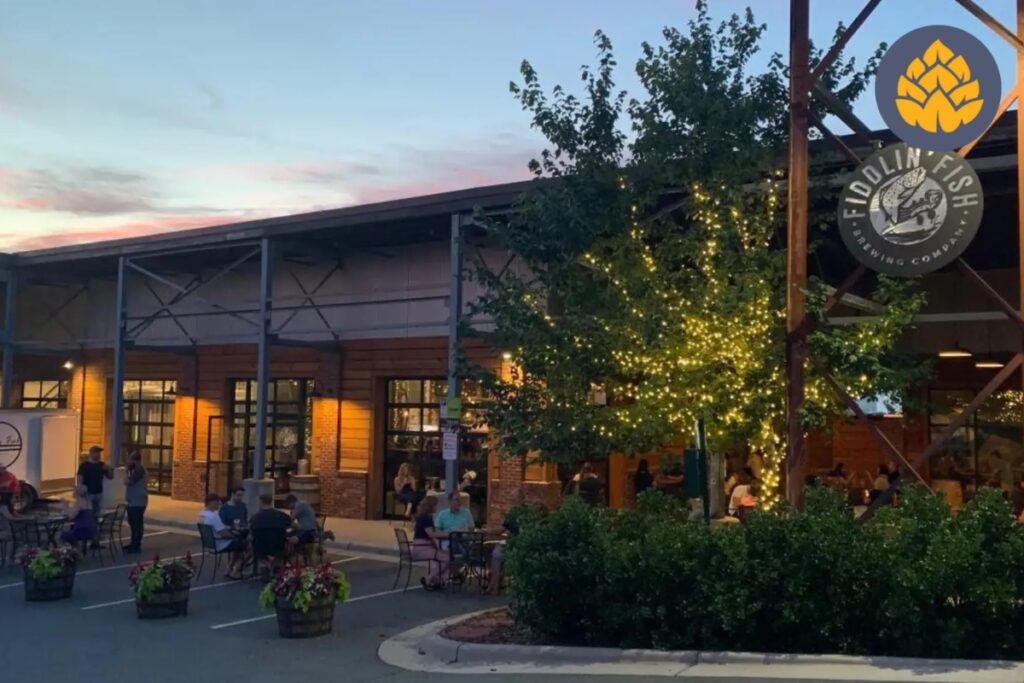 Fiddlin Fish Brewing Company is a unique vine in the beer world of Winston-Salem. Brewing beer from a 15-barrel brewhouse with a unique atmosphere will let you truly enjoy your drinks.
Fiddlin Fish, alongside its unique, catchy name, offers a range of beers brewed with a local touch. With everything from blonde ales, IPAs, stouts, and more, Fiddlin Fish celebrates the diversity and depth of craft beers that are different from other local breweries.
Their weekly trivia nights attract a robust crowd, and there's always a food truck parked outside to cater to hungry patrons. Inside, this brewery provides ample seating, great music, and a genial vibe.
Location details
Recommended beer: Nightcap Chocolate Porter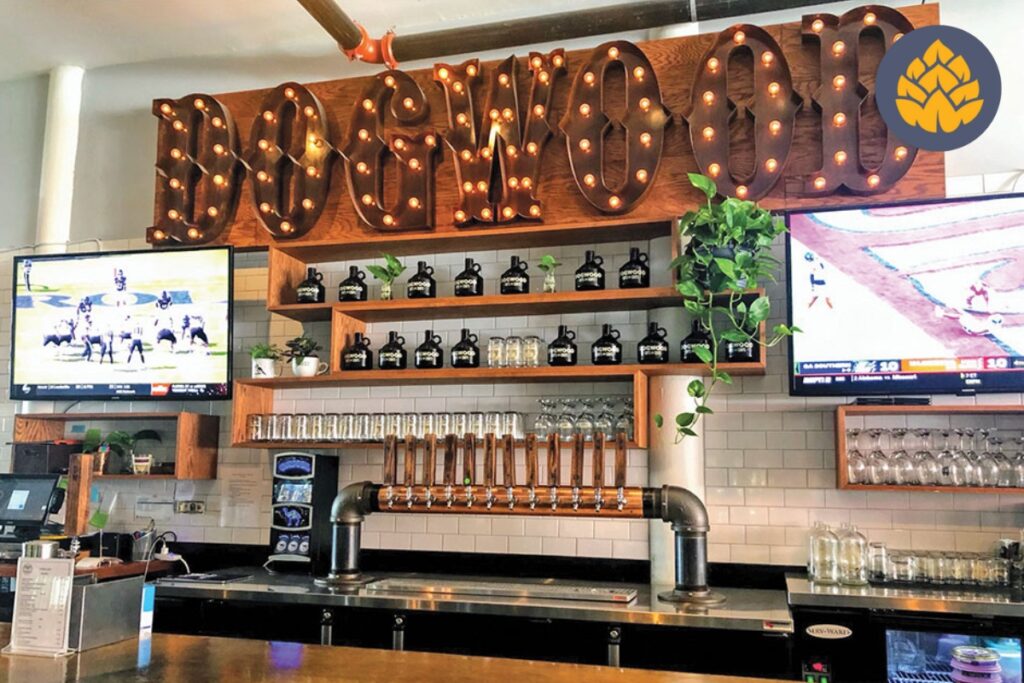 With 14 rotating taps and over 250 hand-crafted ales, Dogwood Hops & Crops stocks and sells more beer than any other brewery in Winston-Salem, making it a must-visit heaven for craft beer enthusiasts.
It's the perfect place to relax when brewery hopping with its friendly, relaxed atmosphere and extensive selection of different beers and wines.
When it comes to food, visitors can grab a bite to eat from the daily food truck parked outside or request the Farmer's Board with a selection of cheeses, meats, bread, and antipasti, perfect for sharing with good friends.
Location details
Recommended beer: There are too many to choose from, but one of the most requested beers is Nitro Milk Stout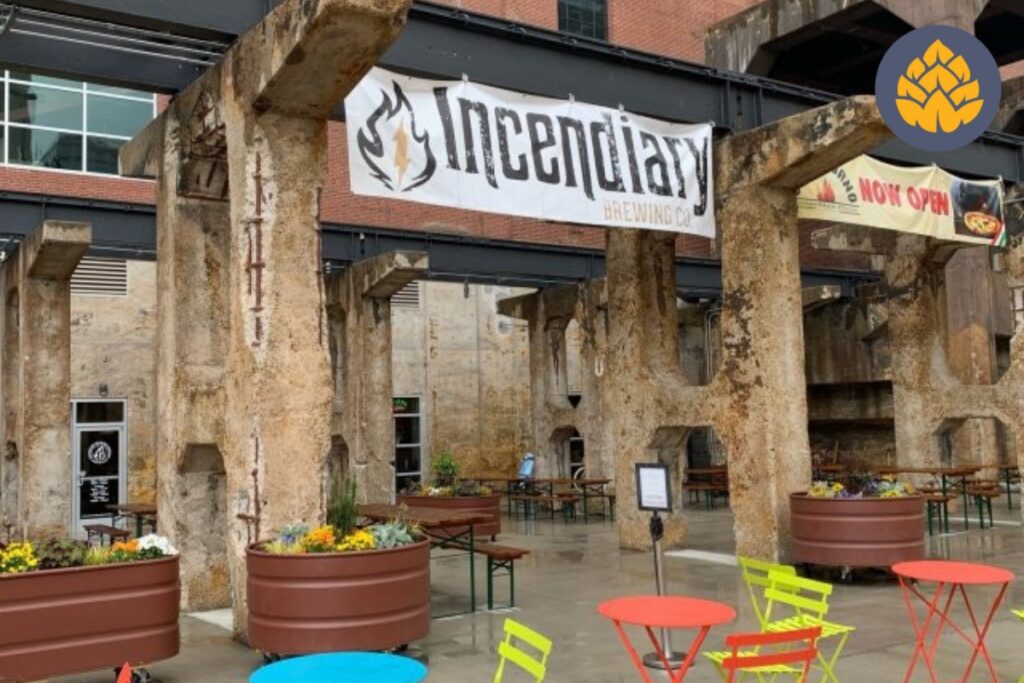 In the heart of downtown Winston-Salem, you'll find Incendiary Brewing Company, founded in 2018 by two friends and craft beer enthusiasts Brandon Branscome and John Bacon.
Incendiary Brewing Resides in the former Bailey Power Plant and blends elements of the past with the present, creating a memorable taproom and pouring delicious, refreshing brews.
Although it is one of the newest breweries in Winston-Salem to open its doors, it has amassed a huge following for its great-tasting beer and unique outdoor seating area dubbed "The Coalpit" where guests can enjoy live music.
Location details
Recommended Beer: Haven't Talked Names Yet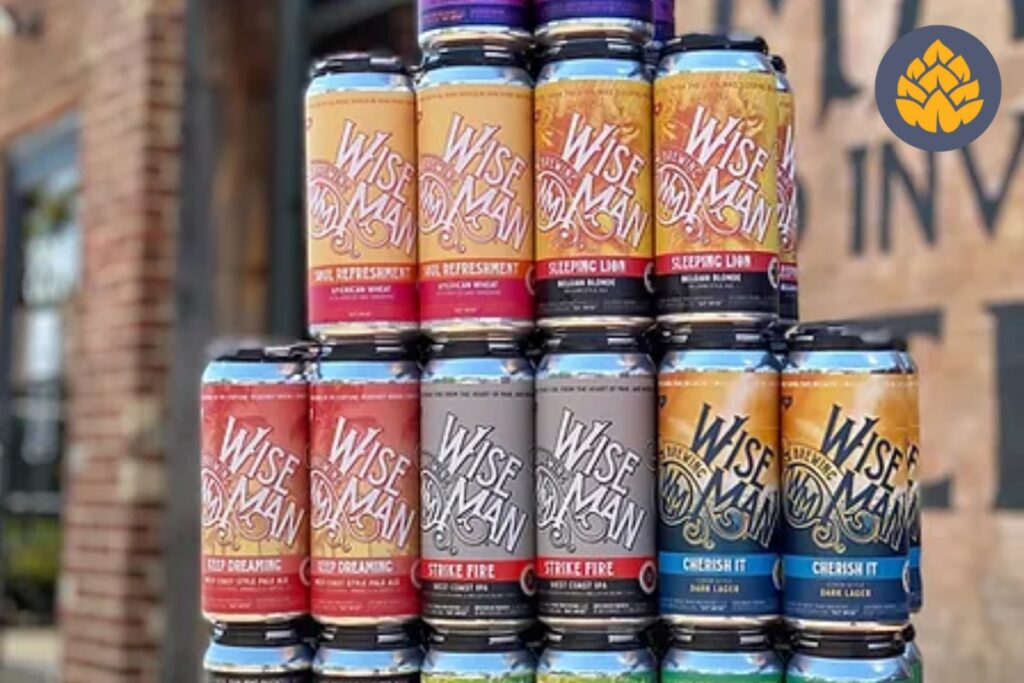 This massive, industrial-style brewery is a must-visit. With an array of flavors and brew options, like hazy IPAs, fruity sours, and rich stouts, Wise Man Brewing is setting standards in the city's microbrewery scene.
Housed in a restored 1947 brick building, Wise Man Brewing features an ambiance that is both modern and welcoming, with indoor and outdoor seating.
They often host live music, weekly events, and game nights and have food trucks available so visitors don't go hungry. And, if that's not enough, there are occasional beer festivals to amplify your visit.
Location details
Recommended beer: Luminous Capacity IPA
Top Tips
Winston-Salem boasts a vibrant scene of breweries and events that offers an immersive cultural experience for both locals and visitors. Whether you're a beer connoisseur or a casual drinker, exploring the best festivals in North Carolina can introduce you to a wide variety of craft brews and flagship beers.
Several breweries from Winston Salem, including Foothills Brewing and Hoots Beer Company, often make an appearance at the Brewers and Music Festival and Beer, Bourbon, and BBQ Festival, showcasing their famous ales, like Pilot Mountain Pale Ale and Imperial Stout, so make sure to plan your visit accordingly and immerse yourself in the best events North Carolina has to offer.
FAQs
Can you recommend any Winston-Salem brewery that offers Guided tours?
Foothills Brewing offers an immersive guided tour of their brewery and production process, providing both insights and delightful beer-tasting experiences.
Do these breweries offer food options or should we bring our own?
Most breweries in Winston-Salem have taprooms with menus or host food trucks onsite, offering a variety of options to pair with your beer.
Are there any breweries in Winston-Salem that host unique or themed events? Are there breweries that allow minors?
Yes, themed events are quite common at Winston-Salem breweries. For instance, Radar Brewing Company often hosts in-house yoga sessions known as "Beer Yoga", while Small Batch Beer Co. routinely organizes karaoke and open-mic nights.
Related North Carolina Breweries
Fuel your North Carolina brewery tour with our guides about the Best Breweries in Raleigh, Best Breweries in Durham, and Best Breweries in Greensboro. Enjoy a wealth of unique flavors and experiences at every stop!
Wrapping Up – Best Breweries in Durham, NC
In the heart of North Carolina, Winston-Salem stands as a beacon for craft beer lovers. With innovative brewpubs, diversified flavors, and unique brewery experiences, it certainly earns its reputation as a city where beer lovers thrive. For authentic and immersive brewery experiences, choose Winston-Salem, North Carolina!