Best Breweries in Raleigh, NC  
If you're looking for ways to escape the summer sun in the beautiful city of Raleigh, visiting the famous Raleigh breweries should be top of your list! Besides the fast-paced city life, museums, and parks, Raleigh has a rich history of brewing up full-flavored craft beers that will keep you refreshed till sundown!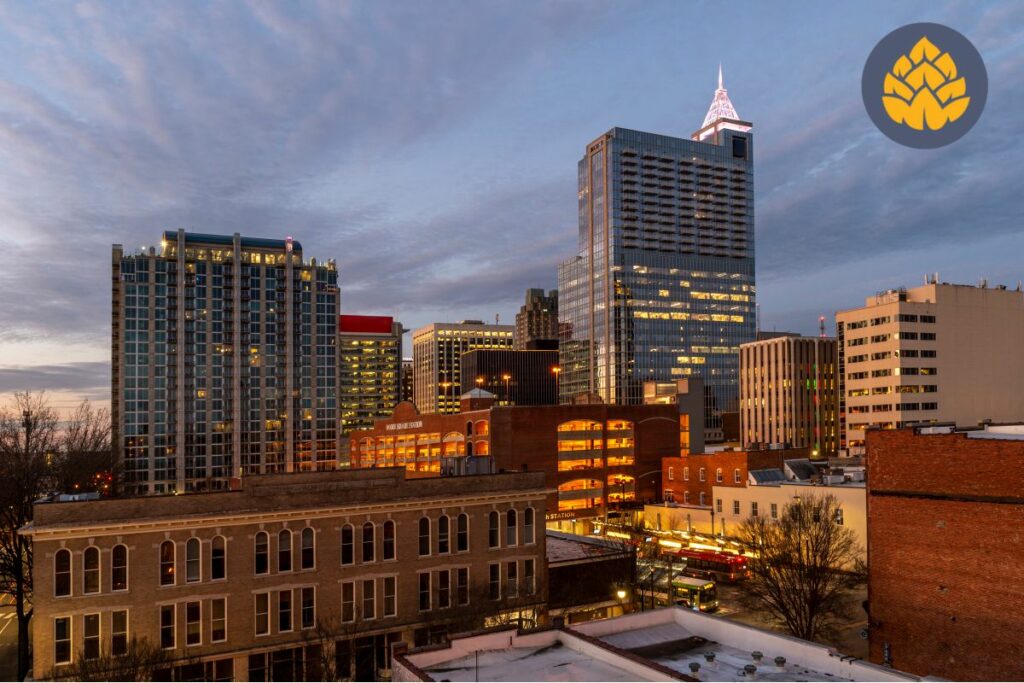 If you're new to the beer scene, understanding the differences between brews like IPAs and Pale Ales can enhance your brewery-hopping experience in Raleigh. Our IPA vs Pale Ale and Ale vs Beer guide could be just what you need. Or, if you're wondering about those high-alcohol beers you may encounter in one of the Raleigh breweries, our guide on Imperial IPA vs IPA can enlighten you about these bold, hoppy brews.
Why we love this
Raleigh, known for its vibrant nightlife and stunning natural beauty, has quickly become a go-to destination for beer connoisseurs.
North Carolina boasts a burgeoning brew scene, and at the heart of it all is Raleigh, a city teeming with exceptional local breweries serving an enticing array of craft beers.
These aren't your run-of-the-mill beers; all the Raleigh breweries are renowned for their creative and flavor-packed IPAs, lagers, stouts, and ales.
Venturing into one of the city's taprooms, you'll be greeted with an expertly curated beer menu showcasing the diverse beer variety Raleigh breweries have to offer.
From bustling brewpubs featuring live music to tranquil beer gardens where you can enjoy a pint in the sunny North Carolina weather, there's a brewery for every mood and preference.
In Raleigh, the art of brewing is celebrated through beer-tasting events to engage the public in the city's love for craft beers. While exploring the city's beer scene, don't miss out on the delicious food trucks accompanying many breweries, allowing you to pair your chosen brew with tasty local delights.
So if you're passionate about American beers and eager to discover the best breweries Raleigh has to offer, prepare to be amazed!
Top Breweries in Raleigh, NC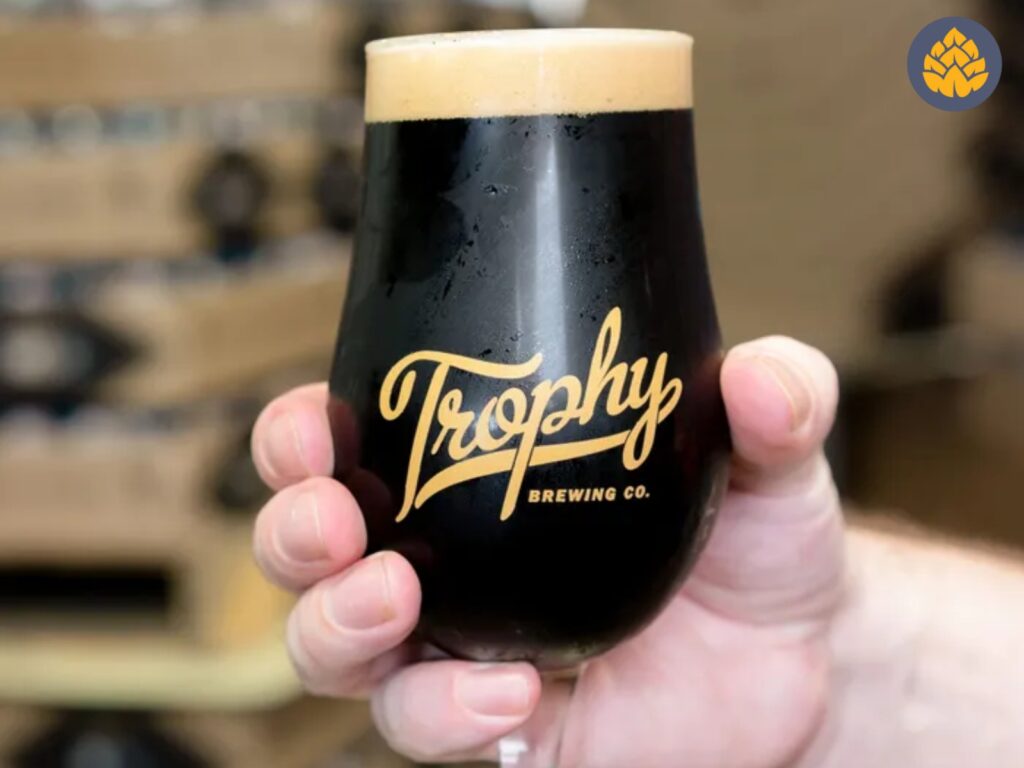 From its flagship location on Maywood Avenue to its brewery and pizza on Morgan Street in Downtown Raleigh, Trophy Brewing is quickly becoming one of the most celebrated breweries in North Carolina.
Their impressive beer lineup features everything from IPAs to sours, porters to lagers, and stouts to pilsners. In addition to their delicious beer selection, Trophy Brewing also offers an extensive food menu across its four locations in Raleigh, NC.
With daily events, private event hosting, pop-ups, food trucks, and more, it's no wonder Trophy Brewing Company is quickly becoming the go-to spot for all beer lovers.
Location details
Recommended beer: Trophy Wife IPA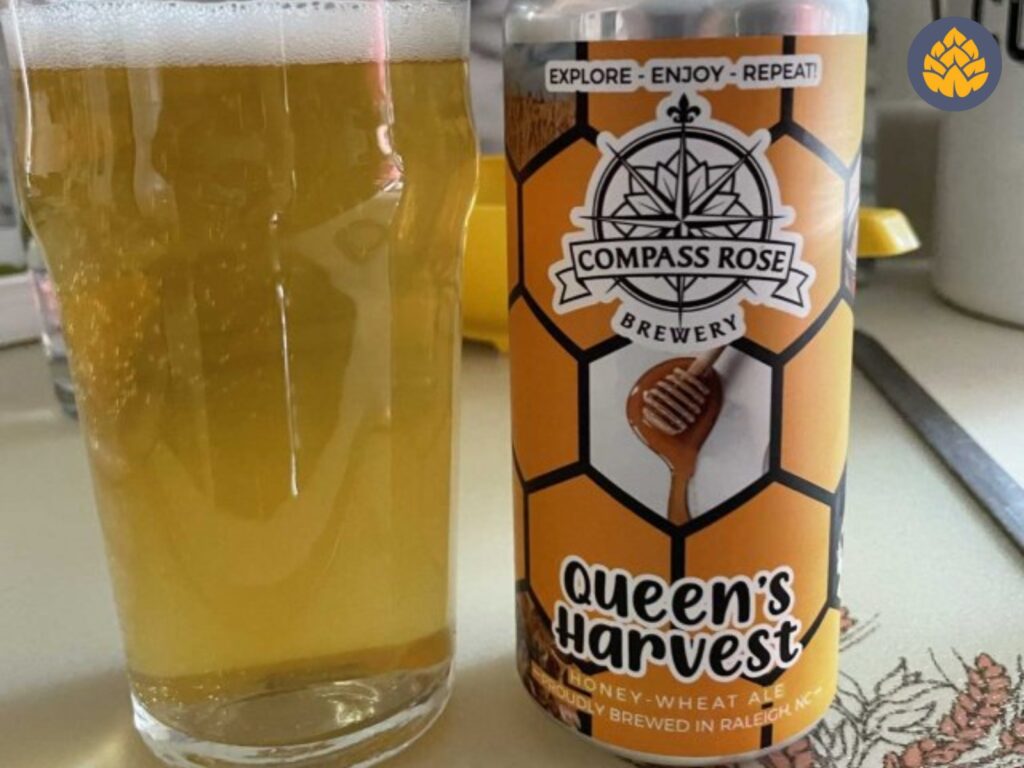 Established in 2019, Compass Rose Brewery is the newest brewery in Raleigh. Located in the bustling downtown area, Compass Rose Brewery provides an inviting atmosphere for patrons to enjoy a cold pint.
The brewery's beer selection includes a variety of beer styles and tastes, including their award-winning brew, Tidal Wave. A fruity hop-forward ale perfect for any occasion!
Compass Rose Brewery also offers a variety of tasty food options to accompany their amazing brews, such as steak and cheese, chili con carne, and the popular Compass nachos. And if it's entertainment you're looking for, this Raleigh brewery has you covered with live music, trivia nights, bingo nights, and even Sunday yoga classes.
Location details
Recommended beers: Up & At 'Em! and Lagerhead Light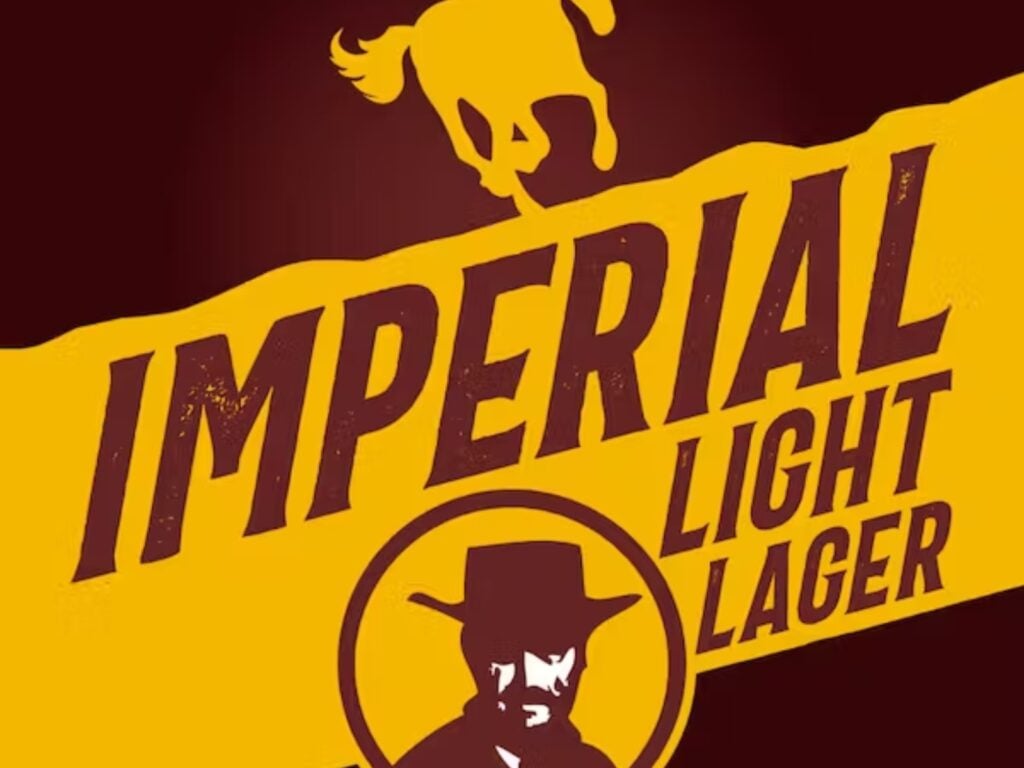 Lonerider Brewing Company is a renowned local Raleigh brewery known for its excellent lineup of craft brews and commitment to sustainable practices. Located in the heart of Northeast Raleigh, Lonerider Brewing Company features a taproom, outdoor area, cove, and event space, making it the perfect stop for a unique beer experience.
Their beer menu is always evolving, but patrons can always expect to find delicious staples like their award-winning Shotgun Betty Hefeweizen, Gold Dust IPA, or the Sweet Josie Brown Ale.
Lonerider Brewing Company also hosts live music events, trivia nights, and other engaging events, making it the ideal spot for an after-work beer with friends. Plus, with daily food trucks on the premises, you can grab a bite to eat too!
Location details
Recommended beer: Shotgun Betty Hefeweizen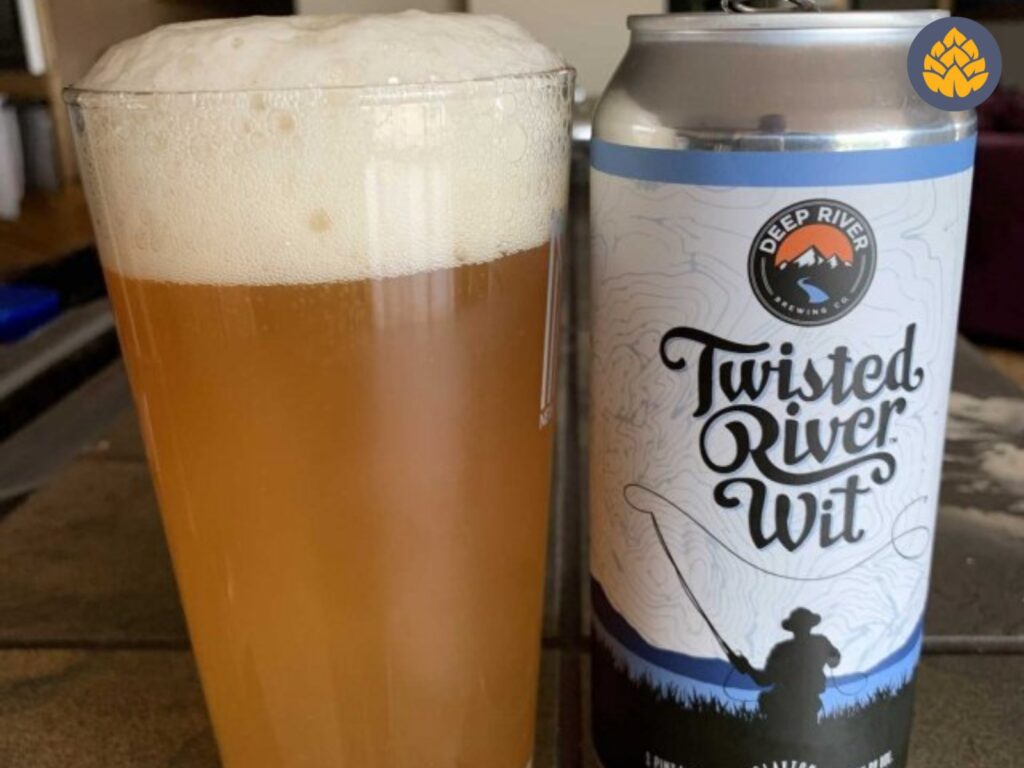 Deep River Brewing Company is yet another hidden gem in the Raleigh beerscape. With its religious shrine-inspired taproom and outdoor patio area, Deep River Brewing Company offers a unique and relaxing spot for beer lovers to enjoy their craft brews.
From year-round beers, like the crisp and refreshing Cottontown Lager to the seasonal beers of Pumpkin Pie Porter, Deep River Brewing Company's selection of beers is geared towards a variety of palates.
Apart from over a dozen beers to choose from, customers are also treated to live music, music bingo, run club meetups, and rotational food trucks near the beer garden to curb the hunger.
Location details
Recommended beer: Mango Tango Foxtrot IPA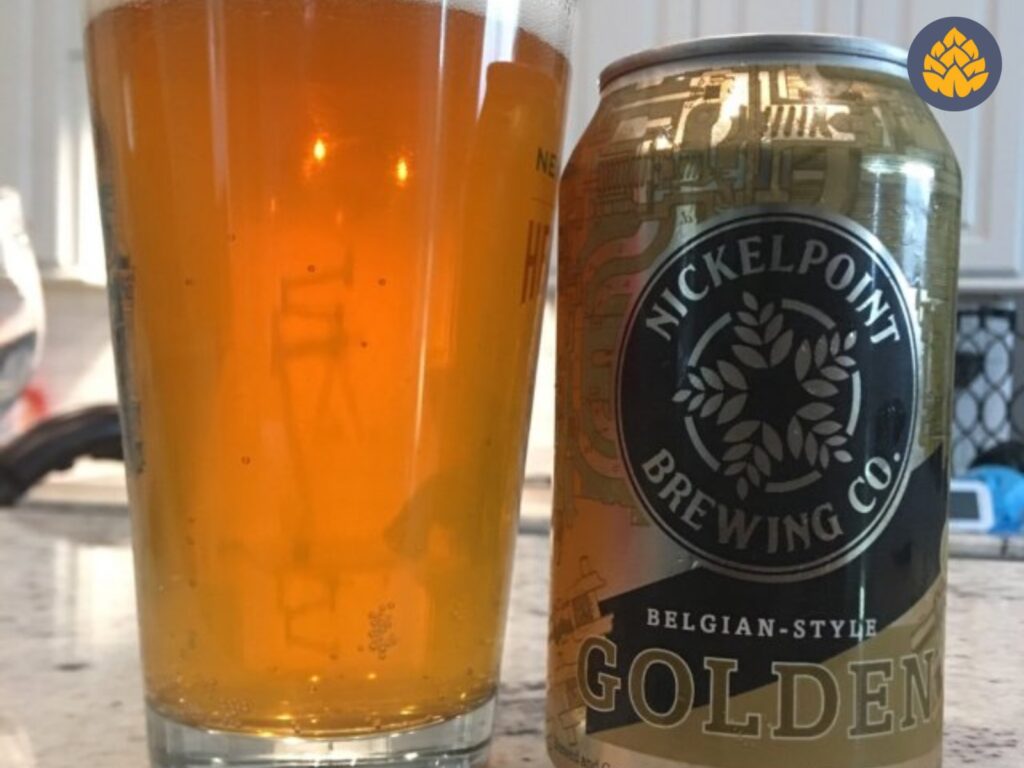 Nestled in the North Raleigh area on Pershing Road, Nickelpoint Brewing Co. is a true hidden gem serving up great beers and family entertainment. This family-owned production brewery is renowned for its inventive beer lineup and cozy taproom, making it a popular spot for both locals and visitors alike.
Nickelpoint Brewing Co.'s beer menu features a variety of styles, from light and sessionable lagers to hop-forward IPAs and complex stouts. Notable beers include Curly Tail Blonde Ale, Bohemian Tap City Pilsner, and Vienna Lager.
Besides their great beer, they also cater for corporate events, birthday parties, baby and bridal showers, holiday parties, and fundraisers. Plus, live music, monthly comedy shows, and games for the kids to enjoy, like foosball, sidewalk chalk, giant Jenga, and cornhole. So you can rest assured that you'll be in good hands at Nickelpoint Brewing Co.!
Location details
Recommended beer: Blue-Blooded Blonde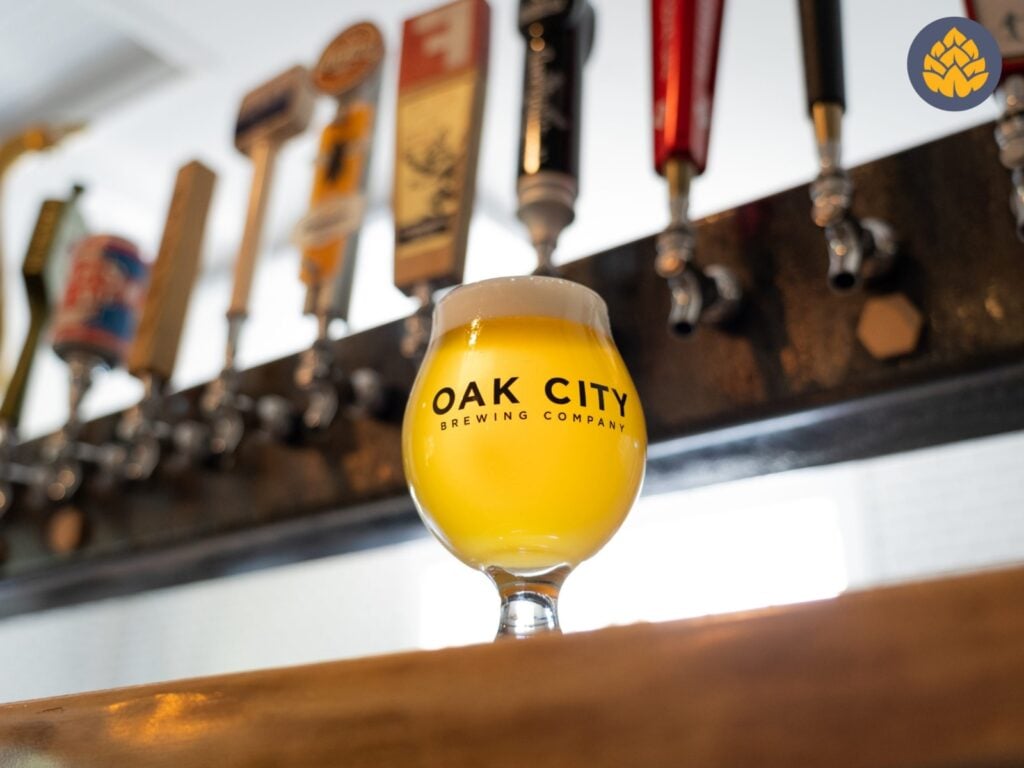 Oak City Brewing Company is relatively new to the Raleigh beer scene and crafts its beer in a beautiful location facing Knightdale Station Park. The park provides a beautiful themed playground for kids, two miles of paved hiking trails to walk around, and plenty of greenery and stunning views to enjoy while sippin on Oak City's refreshing craft beers.
Their beer menu consists of several specialty rotating brews, such as their Mango Express Sour and Cosmic Fireworks IPA, and all beer from Oak City Brewing is fresh, flavorful, and made with the highest quality ingredients.
They also have a variety of rotational food trucks, live music, and run clubs available.
Location details
Recommended beer: Tripel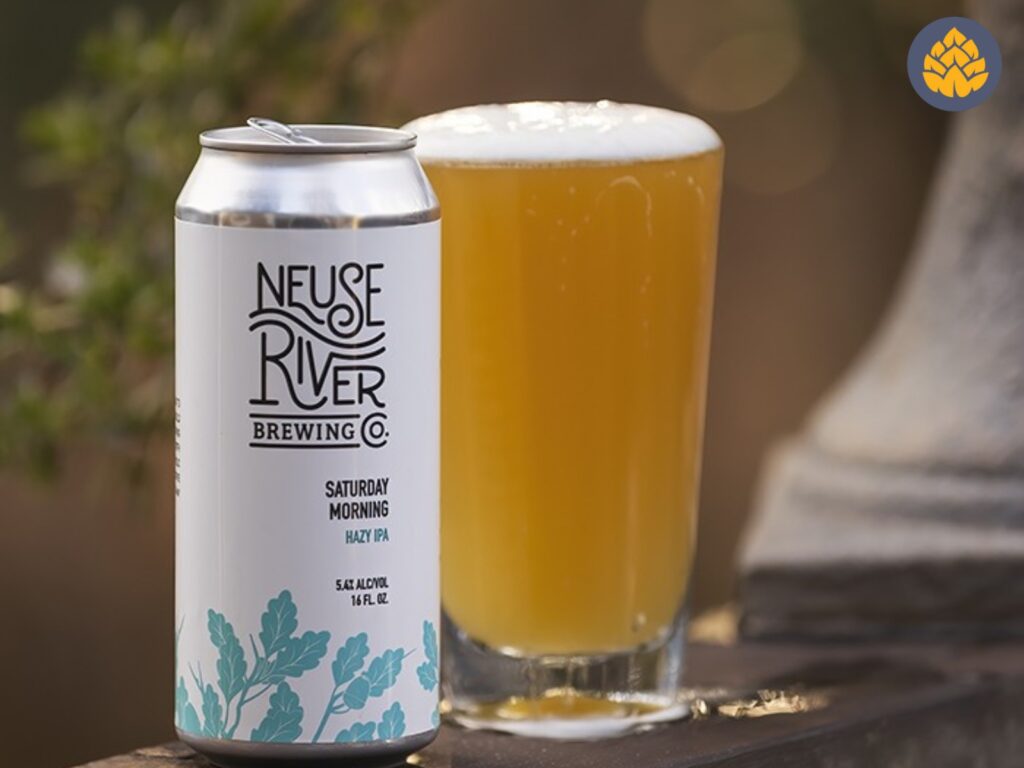 If Belgian-style beers are your thing, you can't do better than Neuse River Brewing Company.
Founded by a North Carolinian with a passion for making beer, Neuse River Brewing & Brasserie specializes in delicious Belgian ales made with high-quality ingredients and traditional brewing methods.
Neuse River Brewing & Brasserie also has a wine & cocktail bar for those who don't fancy craft beer and a selection of top-shelf spirits. Their delectable food menu features Belgian favorites, like Steak Frites and Croque Monsieur, and their household classic half-pound burger.
Location details
Recommended beer: Neusiok Imperial Saison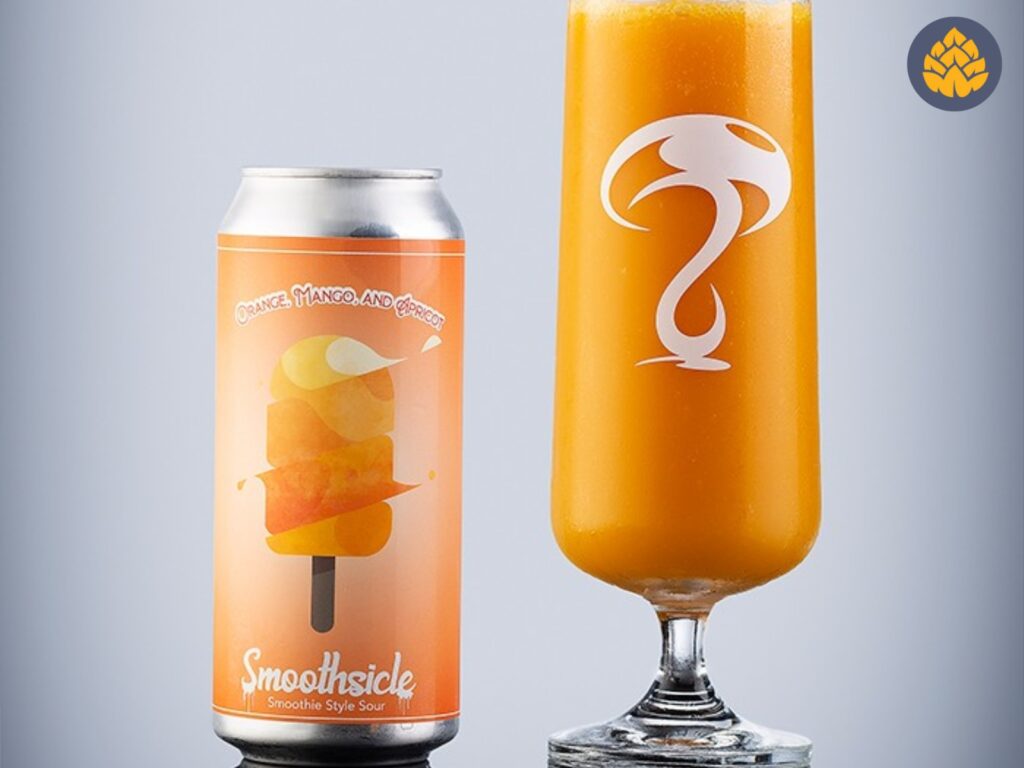 Situated in the lively downtown district of East Raleigh on Paula Street, Funguys Brewing is a unique and quirky brewery that stands out from the rest. Boasting psychedelic decor and abundant outdoor seating, Funguys Brewing pairs its vibrant atmosphere with a delicious selection of craft beers.
Brewed in small batches on the premises, Funguys Brewing's beer menu offers a variety of styles ranging from hazy IPAs to lagers and porters. Notable beers include Aniello's Hefe – a traditional German Hefeweizen style beer – and the ever-popular Milk's Favorite Pastry Stout – a delicious pastry stout with chocolate sandwich cookies and marshmallows perfect for after dinner.
Location details
Recommended beer: It's An Illusion Michael!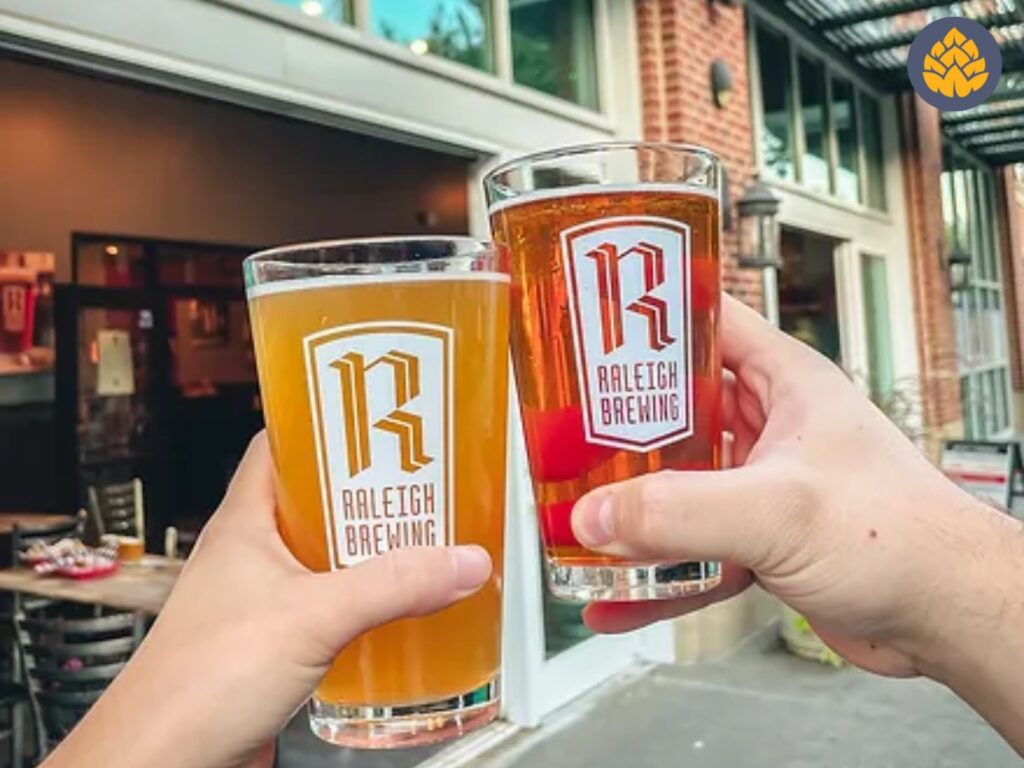 With 32 beers on tap, Raleigh Brewing Company on Neil Street has become a permanent fixture in the city's craft beer scene. Featuring a spacious taproom, outdoor seating area, and a wide selection of unique brews, Raleigh Brewing offers a perfect setting for a leisurely beer.
From sweet and sessionable lagers to bold and hoppy IPAs, Raleigh Brewing's beer menu is second to none.
Combine their ever-expanding beer selection with quality trivia nights and food trucks serving up tacos, burgers, and fusion bites, and you've got a memorable evening.
Location details
Recommended beer: Rye'd Or Die, Pale Ale,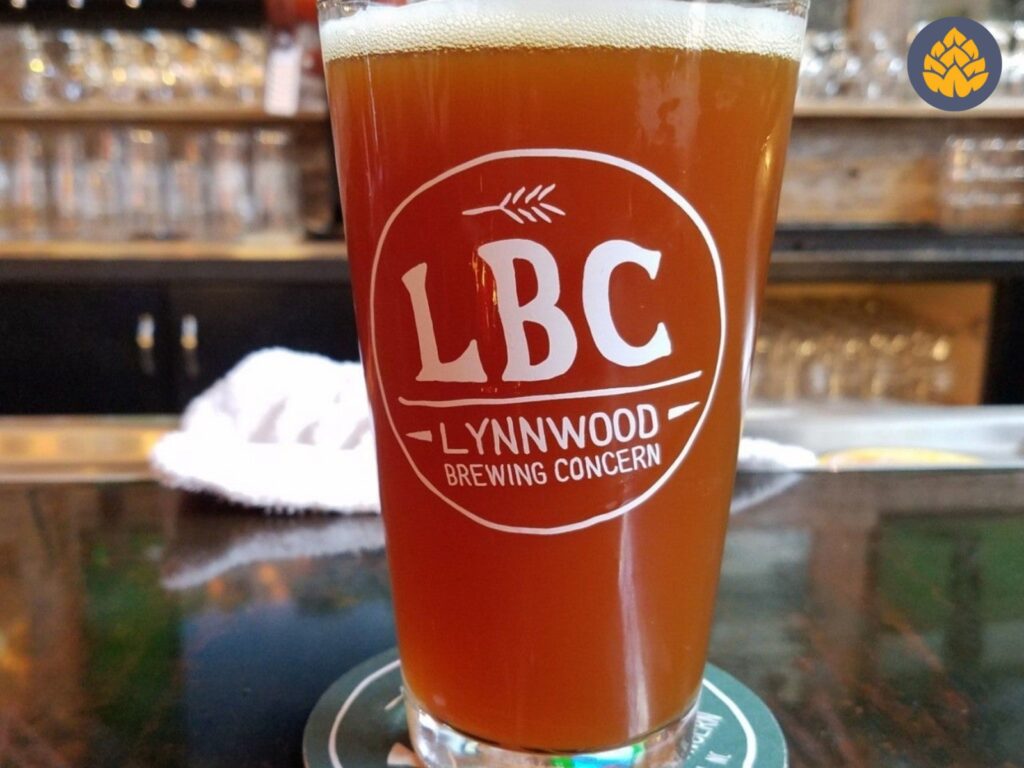 Situated in North Raleigh's bustling Seaboard Station district just a stone's throw away from the Grove Barton Shopping Center, Lynnwood Brewing Concern is a small brewpub featuring an intimate atmosphere and a tantalizing beer menu.
Founded in 2014, Lynnwood Brewing Concern & Grill is committed to providing guests with delicious beers and food. They also support the local community of Raleigh, NC, by sponsoring local sports teams, fundraisers, and tournaments.
The brewery provides a huge private event area perfect for parties and business meetings, serving up a menu full of pizzas, sandwiches, salads, and wraps to pair with their great beers. No matter your needs and requirements, Lynnwood Brewing Concern and Grill is your one-stop brewery for entertainment, great-tasting beer, catering, and amazing food.
Location details
Recommended beer: Hop On Top
Expert Tip
To truly soak up the vibrant nightlife and craft beer culture of Raleigh, consider planning a brewery hop. Start at a local Raleigh brewery like Raleigh Brewing Company or Lonerider Brewing Company, and spend some time enjoying their variety of IPAs, Pale Ales, and other craft beers.
Make sure to check out their beer-tasting events and food trucks for a fully immersive experience. Remember, the Raleigh beer scene is vast and diverse, so take your time and savor the unique flavors each brewpub and beer garden has to offer.
FAQs
Where can I find the best craft beers in Raleigh? 
Raleigh boasts a plethora of excellent craft breweries where you can find unique and delicious beers. Notable spots include Trophy Brewing Co., Lonerider Brewing Company, and Deep River Brewing Company, all of which have something special to offer in terms of beer selection and atmosphere.  
Is it possible to get food when I'm brewery-hopping in Raleigh?  
Absolutely! Many of the local Raleigh breweries offer food options to enjoy alongside their delectable brews. From classic bar bites to full-menu offerings and food trucks, you're sure to find something to your liking in Raleigh.
Where can I find beer-tasting events in Raleigh?
Many of the local breweries in Raleigh offer beer-tasting events. You can usually find event information on the breweries' websites or social media pages. Some popular spots for such events are Trophy Brewing, Lonerider Brewing Company, and Raleigh Brewing Company.
Related Local Breweries
If you love beer and want to know more about some of the best beers in the world, check out our guide to Portuguese Beers, Dutch Beer, and Greek beers.
Wrapping Up
Raleigh's vibrant nightlife and flourishing local brewery scene make it a paradise for beer connoisseurs seeking high-quality craft beers. Patrons can enjoy a diverse beer variety, from IPAs to Pale Ales, at various brewpubs, taprooms, and beer gardens in Raleigh. Whether you're indulging in a beer-tasting event, brewery hopping, or just enjoying a pint with some friends, Raleigh truly embodies the culture of craft brewing.