Best North Carolina Beer: Finest Choices From the Leading Beer State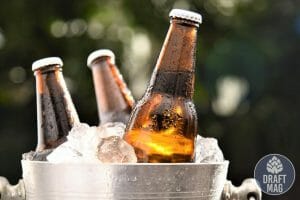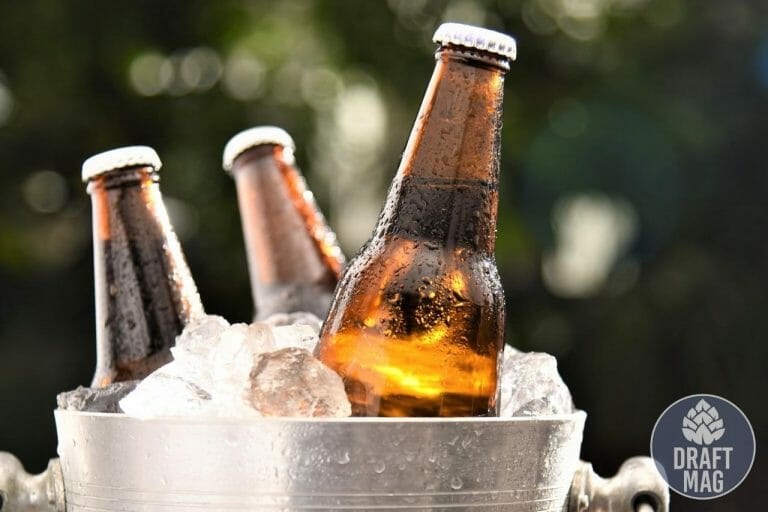 Looking for the best North Carolina beers is not surprising for beer lovers, as this state is often seen as the best and most varied beer state in the United States.
Many of the popular beers in the country come from this state, and it is also well-known for Asheville, which is often called the beer capital.
One of the best ways to organize beers is based on their state, so you can get started with North Carolina for an exciting experience. Check out the best NC beers in our guide below, and start planning your next trip to this beer state.
Best North Carolina Beer
Here are the best beers brewed and fermented in North Carolina.
Ninjabread Man by Asheville Brewing Co.
The best beer in North Carolina on our list is the Ninjabread Man, a delicious, black porter from Asheville Brewing Co. The brew offers a balance between the subtle beer taste, intense spice, and lingering sweetness that seeps into the aftertaste.
Asheville Brewing Co. is already well established in making porters, so enthusiasts can expect a lot from this 5.6 percent porter. The aroma offers fragrant hints of gingerbread and cinnamon, also present in the flavor. You can also expect cocoa notes, which give this beer a sweet taste.
Shadowclock by Burial Beer Co.
Another beer out of Asheville, as many on our list are, is the Shadowclock brew, which is often called one of the best pilsners from North Carolina. It is brewed by Burial Beer Co. and follows a German-style recipe and brewing process.
The hoppiness of this beer is evident in the herbal and floral character present in the flavor and aroma. This is well-balanced with a hint of lemon flavor. You will still taste the beer's malty base, present in the biscuit and bread flavors, as you take a sip of this beer.
Collaboration Without Representation by Deep River Brewing Co.
Deep River Brewing is based in Clayton, North Carolina, and offers this imperial milk stout called Collaboration without Representation. The beer features a complex character as it's aged in barrels and pleases anyone who is a beer lover. It features a 12.8 percent ABV.
The beer is best described as an imperial chocolate milk stout with coffee, with an alluring aroma similar to a freshly brewed cup of coffee. You will also notice the aromas of chocolate syrup and milk.
The flavor follows the nose, with a caramel-vanilla base that makes the other flavors stand out. If you enjoy sweet stouts that would get you drunk quickly, you'll love this one.
Duck Rabbit Milk Stout
Another milk stout on our list is Duck Rabbit, originating from Farmville. With a 5.7 percent ABV, this is the flagship beer from its brewery and has remained the same for the past decade. This dark beer will pull you in with its complex character.
From the chocolate flavor and creamy mouthfeel to the berry-like fruitiness on your palate, the Milk Stout features a complex yet subtle flavor. The beer also tastes like it has been aged for a while, as the recipe has been perfected over the years.
Black Mocha by Highland Brewing Co.
There's no shortage of dark beers from North Carolina, and the Black Mocha is another impressive one out of Asheville. The beer stands out from other stouts with its hoppy character and features 5 percent alcohol. When you first open the beer bottle, you will notice its pine and orange aromas blend.
The beer features a deep malt character with hints of dark chocolate and hops flavors on the tongue. This beer is easy to drink as well, with a subtle hoppy bitterness and a dry finish.
Pilsner by Highland Brewing Co.
Another beer from Highland Brewing Co. in Asheville is this delicious Pilsner, which is relatively new to this brewery's lineup. It features 5.5 percent ABV and a golden yellow appearance, with a character that sets it apart from other Pilsners.
It is a different type of German pilsner as it's made with new types of German hops like the Hallertauer Blanc rather than the old school ones. This gives you a fruity and floral aroma, while the flavor is dominated by crisp malt.
Gordgeous by NoDa Brewing Co.
Next on our list is this delicious pumpkin beer from NoDa Brewing Co., which features a 6.4 percent ABV and a lot of sweetness. The Gordgeous beer is made with a lot of brown sugar and real pumpkin, and the result is a light and drinkable brew.
It doesn't feature everyday spices like cinnamon, instead, it has hints of cardamom, ginger root, allspice and cloves. The ginger hints push through the beer combined with the genuine pumpkin flavor. Since it's a bit unique from what you're used to, it's best to ease into this beer.
Hornets Nest by The Olde Mecklenburg Brewery
Originating from Charlotte, NC, the Hornets Nest beer is a fantastic hefeweizen that clearly distinguishes German and American beers. It is made by OMB and features a 5.4 percent ABV. Most of the flavor is based on wheat and malt, which gives you hints of toasted malt and bread crust for sweet undertones.
There are also some fruity flavors in this hefeweizen, like the light banana and lemon citrus esters. As you drink this beer, you can expect a creamy, silky mouthfeel that makes it stand out from other hefes.
Golden Angel by Wicked Weed Brewing
The first impression offered by the Golden Angel beer is the juiciness of apricot, making you feel like you plucked the fruit right out of the farm and popped it in your mouth. With a 7 percent ABV, this is one of the best-selling beers by Wicked Weed Brewing out of Asheville in NC.
In each gallon, 2.5 pounds of fruit are used in making this delicious beer. On the mouthfeel, you can enjoy medium to high tartness with a combination of lactic and fruity acid. After swallowing this beer, you can expect some residual sweetness on your tongue, although it is not bone dry.
Pompoen by Wicked Weed Brewing
This is another fruity beer from Wicked Weed Brewing, with a fruity character and 7.2 percent alcohol. The beer is aged in rum barrels and charred ginger, giving you unique flavors of ginger, red fruit, molasses and grapes.
Pompoen will also impress you with its spicy layers, adding a bit of life to the fruity flavors. Although it is described as a pumpkin ale, you would be surprised at how different it is from what you might be used to.
Blue Ghost Heaven Hill BBA Imperial Stout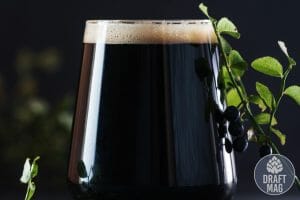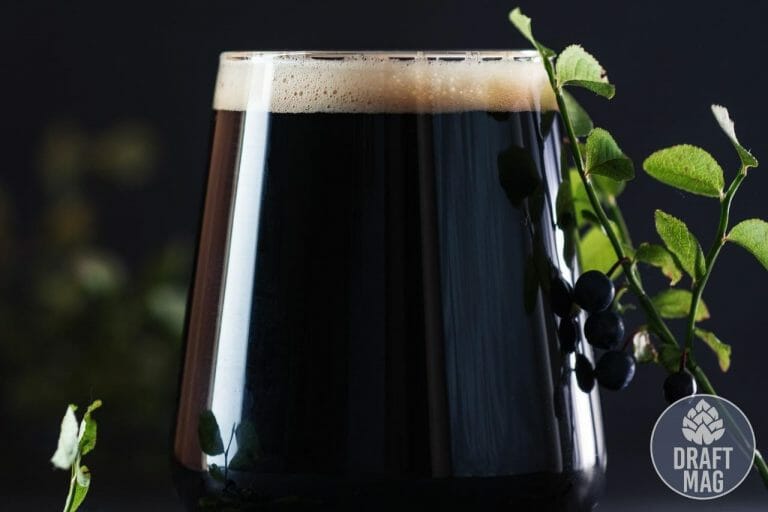 Back to the dark beers of this state, we have a top North Carolina craft beer.
The Blue Ghost Heaven Hill BBA Imperial Stout signifies the changes in the craft brewing scene by sticking to the basics, as it is made with a traditional brewing process.
The stout is aged in Heaven Hill barrels, giving it a whiskey and roast character. You can expect hints of dark chocolate and French roast coffee with a dry finish that keeps you coming back for more. There is also a subtle hint of vanilla and caramel, and the ABV is super high as it is set at 11.8 percent.
Burial Skillet Donut Stout
The Donut Stout offers an explosion of flavors on your tongue, from oatmeal and molasses to coffee and lactose. Made by Burial Skillet out of Asheville, the 8 percent alcohol beer is a unique and complex beer with an espresso-like character that leaves beer lovers impressed.
What stands out the most is its malty flavor, which comes in dark, red fruit. This flavor is combined with the subtle sweetness from coffee that does not overshadow other flavors.
D9 Head of the Horseman
Check out this spicy, dark beer from D9, made in Cornelius, North Carolina. The Head of the Horseman is a heavy pumpkin beer, with the ABV set at 9.6 percent. Rather than giving you different spices with each sip, it tastes more like one massive spicy beer.
This pumpkin ale has a rich and hearty character, combining maltiness and dark chocolate. It manages to avoid being overwhelming regardless of how full-bodied it is too.
Hoppyum IPA by Foothills Brewing Co.
One of the most popular beer types is the Indian Pale Ale, and Foothills Brewing Co. does a brilliant job with this hoppy brew. The Hoppyum IPA is one of the best-selling beers from the brewery, and once you take your first sip, it's easy to see why.
The IPA offers the expected hoppy flavor and aroma, with citrus, pines and an earthiness that is challenging to describe. It tastes like it has a few rough edges, and this adds to its unique character, resulting in a drinkable pale ale.
Clawhammer Oktoberfest by Highland Brewing Co.
If you're in the mood for some Oktoberfest beer, this Highland Brewing Märzen is the ideal choice. Although you might be surprised by the 5 percent ABV, don't let this discourage you as it offers complex layers of flavors that are well blended.
This beer is drinkable with a dry finish and offers a subtle nutty flavor and cocoa powder derived from its malt variety. It also has a toasty malt presence without any fruits or sweetness that you might expect.
CAVU by NoDa Brewing Co.
Enjoy drinking this American blonde ale right out of North Carolina, as the CAVU features a 4.6 percent ABV and a couple of surprises with each sip. The ale is made in Charlotte and offers a pleasant, bready base expected in this beer style.
This is combined with the hoppy character promised by ales, offering you tropical fruity flavors and aromas. Expect some pineapple and grapefruit to give a fruity sweetness and well-balanced brew.
The Baby Maker by Triple C Brewing Co.
Finally, the Baby Maker by Triple C Brewing is on our list, and this is also based in Charlotte. This American ale features a ruby red appearance and a massive punch of malt in the aroma and flavor. You can also expect a lot of piney bitterness from the hops.
This is combined with the flavors of grapes, caramel and dried fruit, giving you a complex character that brings the malt to life. You know that this beer packs a lot of flavors when you see its alcohol content, which is set at 8.5 percent.
Brewing in North Carolina
North Carolina is known for many things, from its strawberries, blueberries and tobacco to its brick, tile and furniture production. But you can also come up with an exhaustive list when looking for the best beers brewed in North Carolina. The state is not only famous for its mass breweries but has also been ranked as the Northern state with the highest number of craft breweries.
The oldest active brewery in the state is the Weeping Radish Farm Brewery located in Grandy and founded in 1986. There are also many brewing and beer events held in North Carolina from the beginning until the end of the year, so there's a good chance you'll get to go to at least one whenever you visit.
Top Beer Cities in North Carolina
You might notice that the most popular beer in North Carolina on our list, and a couple of other recommendations, are from Asheville. Many enthusiasts think of this city when they hear beer, craft beer and North Carolina.
Although Asheville is a must-visit when going on a beer tour, you shouldn't overlook the other top beer cities in the state. These include Charlotte, Wilmington, Elizabeth City, Farmville and others we might have mentioned on our list.
Check Out Our Recommended North Carolina Beers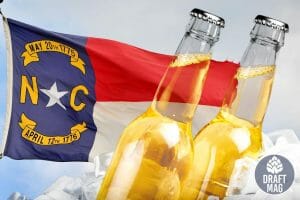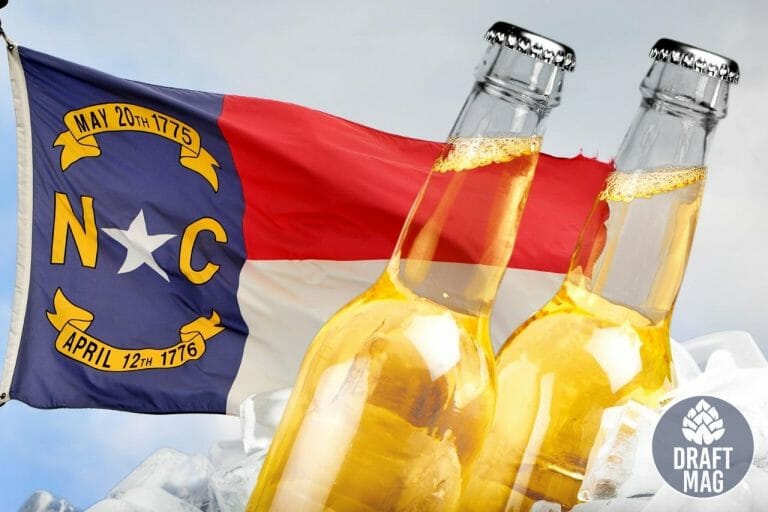 Whether you're visiting North Carolina on a beer tour or you want to look out for their beers in your neighborhood, you can't go wrong with our top 17 NC beers.
The best beer from North Carolina on our list is Ninjabread Man.
North Carolina has the most number of craft breweries in the North.
The oldest active brewery in the state was founded in 1986.
Asheville is considered the beer capital in North Carolina.
Aside from Asheville, cities like Charlotte, Elizabeth City and Farmville are also well-known for their beer.
Expand your beer-tasting experiences by checking out the best NC beers today!