Best Breweries in Fredericksburg TX: Top Options You Can Try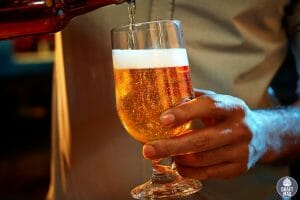 In a region dominated by wineries, the breweries in Fredericksburg Tx are making a name for themselves. These breweries pour their hearts and souls into crafting simple yet delicious German-style brews, keeping up with the city's rich German culture.
With that being said, let's quickly dive into some of the finest breweries in Fredericksburg that you can explore with your loved ones.
| | | |
| --- | --- | --- |
| Breweries in Fredericksburg | Number of Active Beers | ABV (Lowest to Highest) |
| Fredericksburg Brewing Company | 22 | 5.3 to 8.0 percent |
| Altstadt Brewery | 19 | 3.5 to 7.8 percent |
| Dietz Distillery | 5 | 4.5 to 8.2 percent |
| Elk Store Winery and Distillery | 9 | 4.4 to 10.2 percent |
| Salvation Spirits | 11 | 5.0 to 10.5 percent |
| Pint and Plow Brewing | 7 | 4.8 to 6.3 percent |
| Ogle Brewery | 6 | 5.0 to 6.2 percent |
| Old 290 Brewery | 9 | 3.4 to 3.98 percent |
| Basement Brewers of Texas | 17 | 4.5 to 13.34 percent |
| Pecan Street Brewing | 35 | 4 to 9.7 percent |
| Reck 'Em Right | 4 | 5.5 to 10.2 percent |
| Real Ale | 84 | 4 to 11.5 percent |
Best Breweries in Fredericksburg TX
The breweries in this city are not just known for their beers but also for the eats and environment you get to enjoy the beer in. While there are several breweries around, we have outlined some of the best you can try below. Stay with us!
– Fredericksburg Brewing

In terms of age, no other brewpub in Texas hill country surpasses this brewery. That's saying a lot, considering the wealth of experience many of the breweries in the region have. Located on a historic main street in the heart of downtown Fredericksburg, the brewery began operation in 1994. This was soon after the Texas Legislature gave its stamp of approval for breweries to operate.
Today, this original brewing company features free beer tasting for guests. Among the list of these free tastings are award-winning fresh ales with special seasonal brews. Moreover, there's a German restaurant with full delicacies like schnitzel and sausage. Alongside an authentic German-style Biergarten, you can be sure to get the full German experience!
Furthermore, this brewery opens every day of the week, meaning it will fit just right into any schedule. You will find a variety of unique ales and German lagers that are often interpreted with a funny or whimsical name. Don't believe us? Well, there's a beer called Not so Dumb Blonde, and other favorites from the brewery include Honey Kolsch and Harper Valley IPA.
What To Order
The Hauptstrasse Helles is a knockout, and we advise you to explore these brews to satiate your taste buds. If you are not convinced on which to try, we suggest you order a beer flight to sample the different style brews.
Perhaps you are visiting and would like to stay in the heart of the action. The company offers "bed and brew" rooms that you can rent for your satisfaction.
– Altstadt Brewery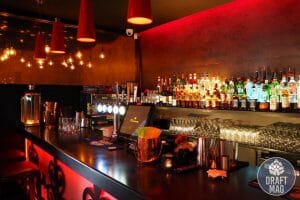 One brewpub generating a lot of attraction and interest lately in the city is the Altstadt beer company. The company began brewing operations in March 2017, with its taproom opening a year later. Altstadt has an outstretching 120-acre complex constituting their ancient-inspired architecture, located just east of Fredericksburg.
The brewery is famous for providing an authentic Bavarian experience. They achieve this through pure beers, in line with the German purity law. This law dates back to 1516 and utilizes just four staple ingredients to create the premium beer: hops, yeast, spring water, and barley.
While in this brewery, employees may offer a beer tour. Some of what will feature in the tour are bottles and cans of German-style beer like a lager, pils, amber, Dunkel, and Hefeweizen. They rarely have tap room options that are not German.
What To Do
The premises have five separate bars, including a basement speakeasy pouring from tap. You can grab a pint for five dollars or order a flight for ten. Furthermore, this brewery features a German restaurant that has become popular in the city. You will want to try out a few of their top menu, and the brewery's terrain is also a treat to the eyes, ensuring not only your taste buds are satisfied!
Given this, dropping by Altstadt to grab a pint should be on your to-do list when exploring the city.
– Dietz Distillery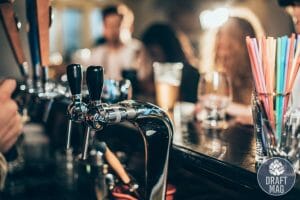 This company is a small-scale distillery that practices old-world distilling techniques. The visitors are graced with the opportunity to learn about the alcohol distillation history and process. Therefore, if you want to learn and explore the expansive world of spirits and how they have come together to make the cocktails we know and love, there are fewer better places to start.
This Dietz franchise is the newest privately-owned addition to Fischer and Weiser's Das Peach Haus complex. This distillery focuses on producing smaller batches of high-quality spirits from fruits cultivated locally on farms. The core principles of the distillery follow German and Austrian traditions. As such, they create the topmost quality spirits to honor their heritage.
Currently, Dietz distillery offers a small artisan batch of products such as:
The Five Judges Gin. It is a dry, London-style gin made with Rio Grande valley citrus, contributing to its unique Texas flavor.
Peach and Pear eau de vie. This translates to "water of life," and its recipe comprises a style of un-oaked fruit brandies.
Other options you can try on their cocktail menu include G & T, FJG Martini, French 75, Salty Dog, Himbeere Vodka Martini, Raspberry Racer, and Himbeere Vodka Tonic.
– Elk Store Winery and Distillery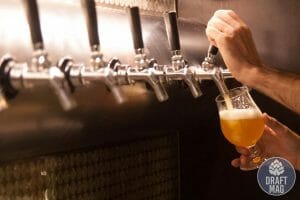 This company is a craft distillery and international wine bar on Main Street in Fredericksburg, Texas. This winery has quite an interesting history. In previous years, the winery served as a general store for supplies when the production and sale of alcoholic beverages were banned. They provided the community with much-needed spirits.
Today, their heritage continues with the small premium batches of moonshine, gin, rum, and whiskey made from a uniquely handmade Kentucky copper. At the winery, you can enjoy tasting wines collected from all over the world. They serve these wines by glass, bottle, or a case. Furthermore, offerings are in the form of small-batch liquors, a gourmet menu (small plates), and well-crafted cocktails.
The company prides itself in its well-equipped environment. There, you will see lounges, ceiling fans, a sound system, a gas fire pit, and outside movies. Above all, the point of all of these is to make you feel at home around their brewery. If you want an unforgettable distillery experience, step inside the Elk store winery and distillery to enjoy a guided tasting through their world of wines!
– Salvation Spirits

This beer company is an innovative and environmentally-conscious distillery, winery, and brewery. They are located in the heart of Texas Wine Country. Also, the brewery has the primary mission of making products of unmatched quality out of the finest ingredients. The company then extends any success they generate to the needy in the region.
Furthermore, Salvation Spirits makes distinctively crafted beer, gin, and brandy infused with fruits like peaches, grapes, pears, blackberries, pecan, and plum. As a tradition, the fruits are all organically cultivated on farms. The company's craft beer and wine are always readily available for purchase.
At the brewery is a specialty cocktail laboratory known as Speakeasy. The 10-acre orchard is located on the wine trail, and surrounding it are organically cultivated fruits. Speakeasy is the major source of the fruits and ingredients they incorporate in their products and cocktails.
The orchard has lofty ambitions, proposing to host a winery, brewery, German beer house, restaurants, and entertainment venue in a few years. Speakeasy also uses the brewery's products, rivaled only by the creation and expertise of a master mixologist.
What To Do
It is worth noting that the distillery recently released Fritztown Blackberry gin. The gin will feature in a house martini so robust that the bar has limited consumption to two per guest.
This brewery would be a prime option for a date night, private event, or simply an evening for relaxing with your friends and relatives. Also, if you are a wine enthusiast, you can go on a tour of the winery.
– Pint and Plow Brewing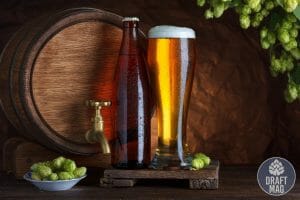 This beer company is located in Kerrville, Texas. You can enjoy hand-crafted beers, organic coffee or espressos, and locally sourced fresh food in the brewery. Another mention-worthy aspect of this brewery is its chilling atmosphere which provides a soothing environment for the brewery.
Pint and plow offer online services, so you don't have to travel far distances to acquire their services. Most residents in Kerrville refer to this brewery as the little engine of their community, and it's not hard to see why!
You can also get in touch with brewery employees to know how they work. While you are in the brewery, find a menu or QR code. Afterward, find a table and order at the counter. Although this bar is not exactly located in Fredericksburg, the drive is well worth it!
– Ogle Brewers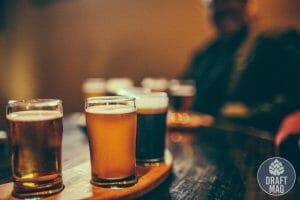 Brand new in the heart of Oregon is a newly renovated, historic building known as Ogle Brewers. The company only began operations in 2022 and is part of the Arch Ray resort. This company is a microbrewery that boasts a variety of craft beers with a delicious menu created to satisfy beer lovers. Accompanying the beers is a soothing atmosphere suitable for relaxation and dates.
You'll find that the brewery has six beers on tap at a time, and the offering rotates. The microbrewery offers a new brewery experience as part of its opening campaign. The experience comprises three easy-drinking light styles: Extra light cream ale, cream ale, and a Mexican lager.
Additionally, the brewery offers darker beer styles including an American IPA, a Red/Amber ale, and an oatmeal stout. Ogle Brewers also have some upcoming beers that will soon launch. Some of these are Lemon and Blueberry Saison, a black lager, and a Chile pepper beer. Ogle brewery is your go-to spot if you are looking for a brewpub offering delicious eats and excellent craft beers when you come to Oregon.
– Old 290 Brewery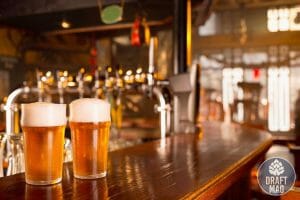 The Old 290 Brewery and restaurant combines Hill Country craft beer with hearty, Texas-inspired cuisine. The brewery is situated at the Carter Creek winery resort and Spa in Johnson City. Old 290 brewery currently opens for lunch and dinner on working days and breakfast on weekends. It comprises a steakhouse-style restaurant that boasts fresh and locally sourced ingredients, though hours may vary.
Their wines are available for purchase in any form of your choice, either glass or bottle. But that's not all! The brewery and restaurant also feature a stage for hosting local musicians. You can access their entertainment schedule through their Calendar of Events.
Old 290 brewery is famous for its wine tasting room, and many believe it has no peers in the region. Don't just take our word for it, though, visit the brewery and find out for yourself.
– Basement Brewers of Texas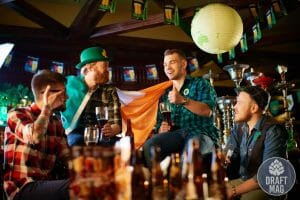 Located in Kerrville, Basement brewers of Texas is one of the newest craft breweries in the region. Here, they boast the largest selection of craft beer in the state. The remodeled old home hosts eight indoor taps, offering small rotating batches of beers in the warehouse's basement. They have six guest taps, ciders, and about 50 different cans/bottles.
If you are not a beer drinker, they have various wine and non-alcoholic beverage options that can suit your needs. Basement Brewers has a lighted outdoors, with a large backyard area suitable for children and dogs. You can also bring food from outside into the brewery.
Interestingly, the brewery hosts events like The Kerrville Run club fun run, trivial nights, backyard game tournaments, holiday parties, and sports watch events. Since the brewery is within driving distance of Fredericksburg, you can take in the full experience yourself.
– Pecan Street Brewing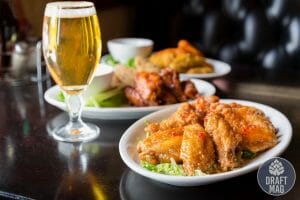 This brewery is nestled across southeast Texas from the historic courthouse in Johnson City. It is a cool spot to flip your chill switch and connect with your friends and relatives. The atmosphere is casual and relaxed, reminiscent of the good ol' days!
At Pecan Street Brewing, they celebrate craft art by featuring brewed on-site craft beers and Texas wines. Furthermore, these brewed beers complement their menu of brick oven pizzas, burgers, and fresh salads.
Their most popular dish is the classic Sweet Pecan chicken. Some of their other delectable offerings include cornbread casserole, burger, mashed potatoes, chicken, waffles, and pretzel. There's also a pizza option, which means you can try the famous pizza-beer combo! You won't be disappointed whichever way you go.
Be sure to drop by and experience their daily or weekly specials!
– Reck 'Em Right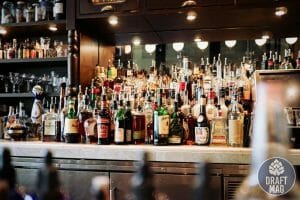 This is a small brewery in Johnson City, a 30-minute drive from Fredericksburg. Though this brewery is roughly 1,000 square feet of public space, the complex still produces some Texas-sized beers.
Reck 'Em is fairly young, only debuting in 2019. However, they have managed to achieve a lot within this short time. One of the more attractive points of the brewery is its food, and some of the food offerings in the brewery are brisket, pork, turkey sandwich, queso, and cornbread. These delicacies can accompany small beer offerings the brewery makes on site.
Reck 'Em Right operates on a system with three or six barrels capacity for a single and double brew day, respectively. Unsurprisingly, their small batches retain and reflect the homebrew effect both in flavor, atmosphere, and attitude. Speaking of atmosphere, Reck 'Em has a cool vibe, further endearing guests to the brewery.
– Real Ale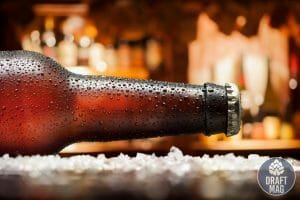 Real Ale Brewing is a regional-sized brewery founded in the summer of 1996. Real Ale is located halfway between San Antonio and Austin. For 25 years, they have been nestled in the basement of an antique shop in Blanco, Texas. Blanco personifies friendly people, lots of hiking, and a sunset view that is near impossible to beat.
One feature of Real Ale is that its beers are localized and distributed only in Texas. Not minding this, the beer company boasts several awards for its craft beer offerings, a testament to their quality.
With that being said, you shouldn't explore Blanco without stopping by Real Ale Brewing for at least a glass of beer. For us, this place is definitely a bucket list item!
Conclusion
This article described some of the best breweries in Fredericksburg Tx to enjoy a cold glass of beer. Here's a quick recap of the ones we strongly recommend you prioritize visiting: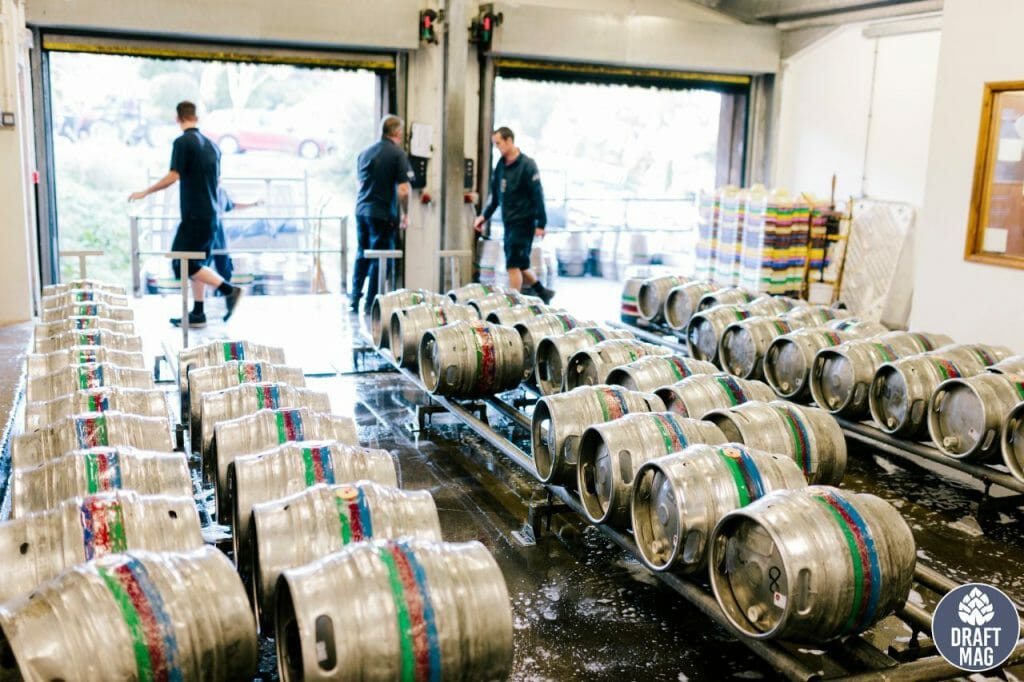 You should visit Fredericksburg Brewing above anything else, as they offer special brews with customer service to match.
Altstadt is the best place to try a German-style beer with an authentic Bavarian experience.
Of course, you shouldn't leave without dropping by Elk store winery and distillery. Their tasting room throws the excitement up a notch.
Finally, there are other top breweries close to Fredericksburg. The best options for you are Ogle Brewery and the unique Basement Brewers of Texas.
If you are visiting Fredericksburg for some delicious local pints, choose one of the breweries in this article. Trust us, you won't go wrong with any of them!