Best Breweries in Duluth MN: Options You Can Try in The City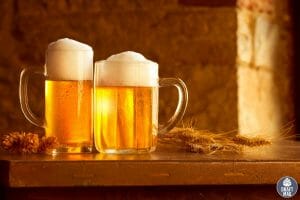 There are several breweries in Duluth MN, and you can call it the zenith city of brewing. Just when you think there's no space for a new brewery in Duluth, you hear of another brewery.
Considering the variety of options in the city, many beer lovers find it challenging picking the best ones to visit. This is where this article enters the discussion, with a guide to the different breweries you can find in Duluth, MN.
| | | |
| --- | --- | --- |
|                Breweries in Duluth | Number of Active Beers | ABV (Lowest to Highest) |
| Ursa Minor Brewing Company | 16 | 4.0 to 9.2 percent |
| Duluth Cider Brewing Company | 24 | 5.3 to 7.0 percent |
| Fitger's Brewhouse Brewery and Grille | 7 | 4.9 to 6.7 percent |
| Hoops Brewing Company | 79 | 4.8 to 13.0 percent |
| Dubh Linn Brew Pub | 15 | 3.7 to 6.1 percent |
| Wild State Cider Brewing Company | 37 | 4.7 to 6.8 percent |
| Thirsty Pagan Brewing Company | 51 | 4.0 to 9.8 percent |
| Earth Rider Brewery | 43 | 5.2 to 9.1 percent |
| Bent Paddle Brewing Co. | 82 | 4.4 to 7.2 percent |
| Canal Park Brewing Company | 41 | 4.8 to 9.3 percent |
| Lake Superior Brewing Co. | 16 | 5.2 to 6.8 percent |
| Blacklist Brewing Co. | 48 | 4.5 to 9.5 percent |
Top Breweries in Duluth, MN
Duluth has plenty of breweries, and they are also of good country standard. Here are some of the beer breweries in Duluth to look out for.
– Ursa Minor Brewing Company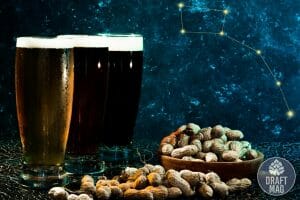 This is one of the great breweries and restaurants you can find in Duluth. It is located at 2415 W Superior St B, Duluth, MN. When you visit the brewery, you enjoy wood-fired pizza, a batch of craft beer directly from their taproom, taproom fun and activities, weekend music, and a year-round friendly patio.
The main aim of the brewery is to bring people and their customers together. They do this by providing quality craft beer, an authentic experience, and a chance to appreciate the community for the support.
Furthermore, this brewery produces different types of rotating beer in the taproom. The brewery's taproom is built so well for people looking for a nice place to relax, kick bars, enjoy friends, and have meaningful connections.
This brewery has diverse beers and alcoholic and non-alcoholic drinks. However, they are locally minded, incredible, purposeful, and relatable. When making the beer, they consider the people that will drink it. They offer brews from pilsner made with 100 percent Minnesota ingredients to coffee cream ale and Boysenberry cherry lactose sour.
– Duluth Cider Brewing Co.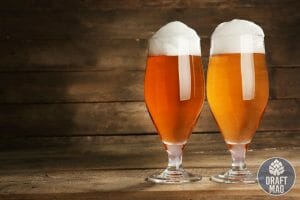 This brewery is a great spot to drink fantastic beer and is located at 2307 W Superior St, Duluth, MN 55806. As the name implies, it has sweet cider, trailside, eve, strawberry basil cider, and a Chardonnay oak-aged cider (Fleur de Blanc). There are different varieties of products from the brewery. You can try one or two of their beautiful blends such as No. 24, a cherry chili cider, coffee cider, and Las Lajas.
The company's taproom is the perfect place to enjoy a sweet, dry, hopped beer with various fruits giving you that indigenous Duluth craft cider. They craft beer for all kinds of people to enjoy, consisting of 100 percent Lakes apple.
Moreover, this brewery is an excellent spot for internationals or locals visiting Duluth who wish to try a flight, a pint, or a brewery tour with some live music. They can even go home with a bottle of unique Duluth Cider beer.
Visitors and customers can carry their favorite dish or order in nearby places like Corktown Deli, Pizza Luce, Lee's Pizza, and OMC Smokehouse. This brewery has everything you need to enjoy a good time with your friends and family. For those who want to try bar hopping, it is located between two top breweries, Ursa brewery and Bent brewery.
– Fitger's Brewhouse Brewery and Grille
This brewing company serves homebrewed beer in a giant space with a festive atmosphere and an artisanal pub grub. Aside from being a brewery, they also have a restaurant, one of the best you can get. Fitger's is located at 600 E Superior St, Duluth, MN 55802.
Furthermore, the brewery has a spot for locals and internationals who love to eat and drink or are looking for the best craft beer or burgers. What's more, the food and drink are available for everyone. They have a special wild rice burger and elk, which goes perfectly with the beer they craft in their onsite brewery. This is one of the first meals suggested to visitors and guests.
After a stressful day or week, the brewery is a great place to visit to taste a quality craft beer and delicious food. Fitger's is popularly known as the first brewpub in Duluth. The brewery takes great pride in setting the standard that represents and maintains Dukeruch culture and flavors. If you wish to taste one of the best beers Duluth offers, this brewery should be among the first you try.
– Hoops Brewing Company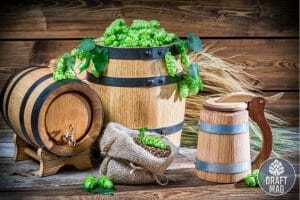 This brewing company has a great food atmosphere, craft beers, and several other drinks to try. The brewery is located at 325 S Lake Ave, Duluth, MN 55802. Hoops also has one of the best beer halls in the entire country.
Dave Hoops, a veteran Master, opened the brewery's doors in June 2017. The brewing company beer hall has over 250 seats for people and more than 30 different standard crafted beers, all blended with Lake Superior's pristine water. Furthermore, the brewery is devoted to making an extensive range of beers, from simple to more complex ones. They only focus on drinks as they do not have a kitchen to cook food.
However, they provide sweet snacks like locally sourced beef, Croissant, Veggie roll, Bavarian pretzels, peanuts, and chips from local restaurants. Whenever you get to the brewery, there are 15 to 30 beers on tap anytime, ranging from simple to bold. While they don't sell food themselves, you can get from around the brewery and enjoy with your beer.
You can also decide to take the beer served in this brewery home in growlers. The company's products are only available in a few stores in Duluth, MN.
– Events Place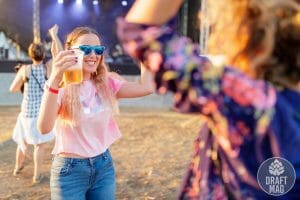 Considering the beautiful view in the brewery, as well as the calming environment, many host weddings and other events in the brewery. In addition to the view, the customer experience is splendid. You can also order flights from the brewery, which come in small glasses. If you don't have defined preferences, you can also try out samples of the beers when you swing by the brewery.
– Dubh Linn Brew Pub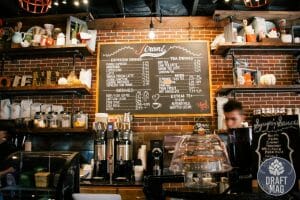 This brewery is a high-spirited, ancient Irish pub and microbrewery that serves whiskey and bar food, as well as hosting trifles night. You can find this brewery in the heart of Duluth, specifically at located at 109 W Superior St. This brew pub is among the oldest in the country, being over 125 years old. Dubh Lihn is a family business, with each family member playing a significant role in brewing, serving clients, and making tasty food for customers.
Also, the family worked so hard to build the bar and renovate the space for the convenience of customers. The menu has changed with time. There is an incorporation of modern and traditional family recipes that family members oversee.
Likewise, the brewery has grown into a boutique brewery, a big bar and many statues created by local artists over the years. The brewpub has remodeled bathrooms and exclusive booths. The cocktail menu is also enlarged, containing a single malt scotch range of quality drinks and the most expensive whiskey in the state.
Visitors and customers that only want to chill, have a good drink, and eat tasty food in Duluth should check this brewpub out. They also have some non-alcoholic beverages for the non-beer fans.
– Wild State Cider Brewing Company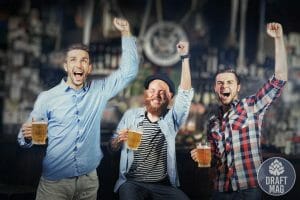 This brewery is located at 2515 W Superior St, Duluth, MN 55806. It is an impressive brewery by city standards and serves quality cider and nice food. Wild State's brew is not from concentrate as they have no sorbate and are sugar-free. The company's premises includes a kid-friendly area, charcuterie board, and a friendly taproom with a patio.
This brewery is proud of its ciders, which brewers produce with a custom blend of 100 percent freshly squeezed apples. There are no sugars or artificial sweeteners, and the beers are free of potassium sorbate because of the pasteurization and filtration process used in keeping them clean.
In addition, the brewery has a taproom that contains all you need to have fun with your friends and family. If you are looking for a cool spot to reconnect and unwind with friends and family while enjoying a great beer, Wild State is the best option.
The brewery has over 12 ciders on tap, Vermont soft serve ice cream, lots of canned cider for people who don't drink, and light fares. Besides producing Ciders, they also make light snacks and cheese plates to compliment them. They do not only sell alcoholic ciders but also kombucha and non-alcoholic ciders.
– Thirsty Pagan Brewing Company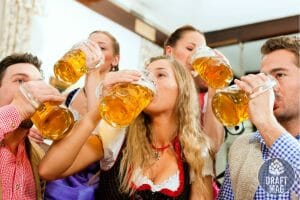 This brewing company is a welcoming bar and microbrewery with deep-dish pizzas, regular music, and beer houses. It is located at 1615 Winter St, Superior, WI 54880. This brewery has been serving craft beer and gourmet pizza to the community since 2006 until today. The brewery's insistence on serving locals is well displayed by their customer service, and even better, there is live music every day, whether it's lunchtime or dinnertime.
The current owner, Steve Knauss, acquired Rails Inc and DBA Twin Ports Brewing properties from the Sauer Family. Before Knauss started the brewing business, he already had experience working in the Pacific Northwest and meaningful working capital.
The brewery's growth was unprecedented, thanks to beer sales and gourmet pizza. In 2013, the brewery bought a seven-barrel device to meet their demand, and their brewers also started a sour or wild beer program that same year.
This brewery is suitable for local and international visitors because of its different menu of salads, scratch-made desserts, calzones, pizza, and appetizers. All of these excellently complement the brewer's quality craft beer. Asides from the pizza and craft beer served, visitors and customers can enjoy live music while chilling in the brewery's cozy taproom. If you enjoy the pizza-beer combo and a fan of live music, then this brewery is definitely worth giving a try whenever you're out in Duluth.
– Earth Rider Brewery
This brewing company is not as big as many others on the list, but it has done more than enough to earn a spot here. It is located at 1617 N 3rd St #1016, Superior, WI 54880. The brewery mainly supplies Northwest Wisconsin at the head of the Great Lakes and Minnesota on the Duluth higher harbor. Professional brewmasters produce the company's beers with clear, cold lake superior water and superior hand-selected ingredients.
Some of the beers the brewery produces are Earth Rider 1332 Vienna Lager, Earth Rider Blackbecrush, Earth Ride Caribou Lake IPA, and Earth Biere De Garde. These beers are available in cans and other affiliate stores and pubs in Duluth. Visitors can get the best beer in the town at Northland bottle shops or visit the Earth Rider's cedar lounge taproom. Coffee lovers will love this fantastic pub, which can also represent a pale ale.
Duluth coffee, America's best outdoor city, demands a brew that pushes the boundaries and is crafted with delicious single-farm coffee beans. Customers or visitors who wish to try non-alcoholic drinks would love this pub, as they offer various drinks. The pub's magnificent taproom allows you to relax and bond with friends and family while enjoying a bottle or can of Earth Rider's drink.
– Bent Paddle Brewing Co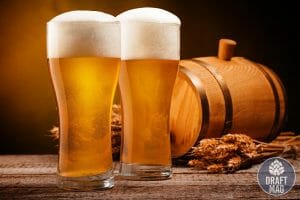 This company is one of the most outstanding in Duluth. There is a welcoming taproom, and it offers black ale and pilsner as flagship beers. This brewery employs lake superior incredible water to brew the freshest and the best craft beer. It is located at 1832 W Michigan St, Duluth, MN 55806.
The naming of this company is interesting. Byon used his bent shaft canoe paddle to mix the brewing mash when he worked at Rock Bottom Brewery, and voila – Bent Paddle! In a symbolic sense, his term has ended.
The owner of the brewery also has a love for canoes and canoeing. The Mullens on the Brule River in Northwest Wisconsin and the Tonnis in the Boundary Waters Canoe Area were also added to its name. The taproom and brewery opened for use in May 2013, and cans and kegs in Duluth began not long after.
The brewery aims to make craft beers focusing on survival for their business, community, climate, and workers. Its mission is to produce beers that fit into Duluth's classic style, and the company aims to brew well-balanced beers that will be drinkable for all beer lovers. The primary ingredient in the brewing process is water from Lake Superior, which has about 10 percent of the world's fresh water.
– Canal Park Brewing Company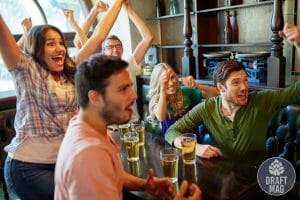 This is a family-owned and operated brewing company with several awards for its food and beer. The brewery bears the proud tag of being "America's favorite solar-powered brewery." It is located at 300 Canal Park Dr, Duluth, MN 55802.
This brewing company is an exclusive microbrewery in Duluth, serving locally sourced pub food and artisanal beers. This is a great option for local and international visitors looking to relax and enjoy craft beer. It also has a breathtaking view and offers excellent-tasting food.
Furthermore, the brewing company uses malts and local hops to brew a beer reflecting Duluth's indigenous flavor. All meals served in the brewery are made with local ingredients to provide their customers with the freshest dish and help the neighborhood.
The brewery's mission is first to serve food and brew beer to quench thirsty travelers by brewing large batches of beer. Also, the brewery aims at assisting Duluth in expanding its brewing community. The brewery's restaurant is modern and warm, with a giant window overlooking Lake Superior. You can feel the brewery's inspiration through the wild spirit that lives on Lake Superior's south and north shore.
– Pet-friendly Area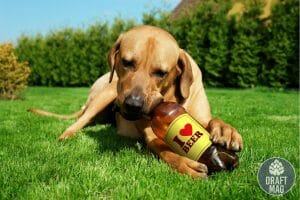 Moreover, this is one of the few breweries across the city that are dog-friendly. This means you can bring your dog to also enjoy the wonderful view the brewery offers – but no alcohol for the dog, of course!
However, the interior of the taproom is not pet-friendly and you will need to leave your pets on the outdoor seats in the company's premises.
– Lake Superior Brewing Co.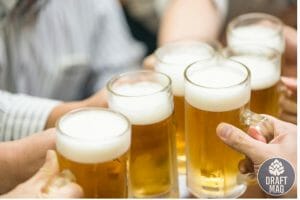 This is a fantastic brewery with a German background. It is located at 2711 W Superior St suite #204, Duluth. The family of the owners of the brewery can trace their great-grandparents back to where the beer was first produced. They've been experimenting and brewing Lake Superior since 1960, starting with the owner's grandfather, Andreas.
When Andreas and his wife moved to Duluth from Bavaria, he introduced his brewing technique to the world. Beers produced by the brewery have been award-winning beers since 1994. That same year, they laid the way for Duluth breweries to become the first one of the first breweries to open a shop in the city over the years.
This brewery is dedicated to brewing beer that aligns with consumer desires, also enlightening the home brews on how to get the best outcome from their effort. The company has a similar appearance to a brewpub, making it a friendly neighborhood gathering place. For now, Lake's brewery wants to focus on brewing and to operate several beers for their local and international customers. However, they plan to entertain more events in the future.
– Blacklist Brewing Co.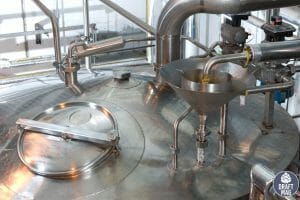 This brewery is located at 120 E Superior St, Duluth, MN 55802. The primary reason for its existence is to build something unique to enhance and accompany life's experiences. It was founded by collaborators and lifelong friends Jon Loss and Brian Schanzenbach.
The brewery kicked off operations with a good kick-start campaign and its significant Belgian style ale. Blacklist continues to intrigue its customers with refreshing ales that leave a lasting impression, innovative ingredients selection, and bold flavor. Their taproom is a typical illustration of this, with a warm and inviting atmosphere. The brewery has attained stable growth, and by the middle of 2015, TJ Estabrook joined Brian and Jon as partners.
Visitors will enjoy music, games, bachelor/bachelorette parties, birthday celebrations, political events, and even competitive ax throwing in their taproom. The brewery has its interesting hard seltzer that differs from the mass-produced hard seltzer available on the market for customers looking for a unique hard seltzer. Aside from hard seltzer, the brewery provides a vast selection of beers. You can also order a variety of non-alcoholic beverages.
– Great Customer Service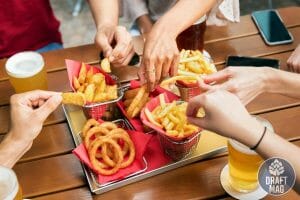 Another great feature of the brewery is its atmosphere and customer service. First, the atmosphere is cool, offering a calm and relaxing environment for drinking beer. The beer's decoration is also top-notch, making it perfect for dates and meetings with friends and family.
Then, to the customer service. The brewery's employees are nice and welcoming to guests. What's more, they are knowledgeable of their craft, and will not hesitate to educate curious individuals about the best practices and history of the brewery. We recommend you take a stop here if you are in and around Duluth for top drinking experience.
Conclusion
This article has described some of the breweries you'll find in Duluth, MN. Let's have a quick recap.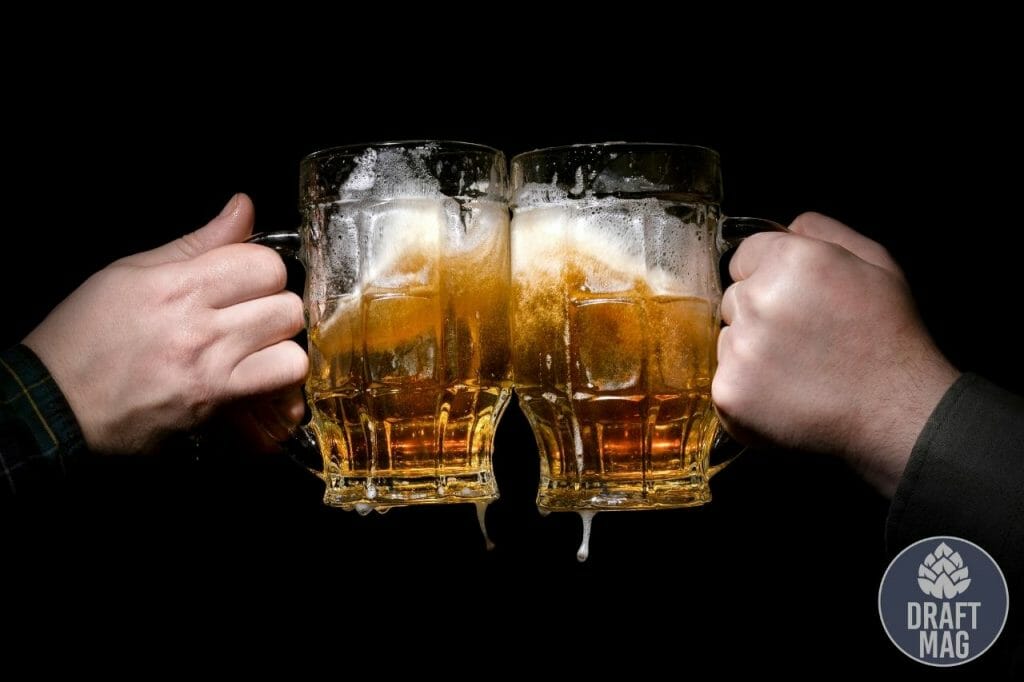 Of the many breweries in Duluth, Ursa Minor offers the best combination of beer and pizza. If you fancy that combo, then visit the brewery.
Hoops beer company has one of the best beer hallways in the country, allowing guests to taste different quality beers in a chilling and welcoming environment.
If you are a whiskey fan, you can visit Dubh Lihn. Aside from their exceptional whiskey offerings, you can get bar food and host trifle nights in the brewery.
For fans of cider, Wild State is perhaps the best in Duluth. There is also a nutritional edge to their ciders, as they are free from sugars, sorbates, and artificial sweeteners.
Canal Park is the go-to option for locally-sourced pub food and artisanal beers in Duluth. Additionally, the brewery has a nice view, creating a relaxing environment for drinkers.
These breweries are, without doubt, the best in Duluth as they brew high-quality beers, and some of them also offer special meals that go perfectly with their brews. Most breweries have relaxation spaces where you can chill and have fun with your friends and family, so the next time you are in town, give one of these breweries a try!