Best Door County Breweries: The Ultimate Guide to the Best Beers in WI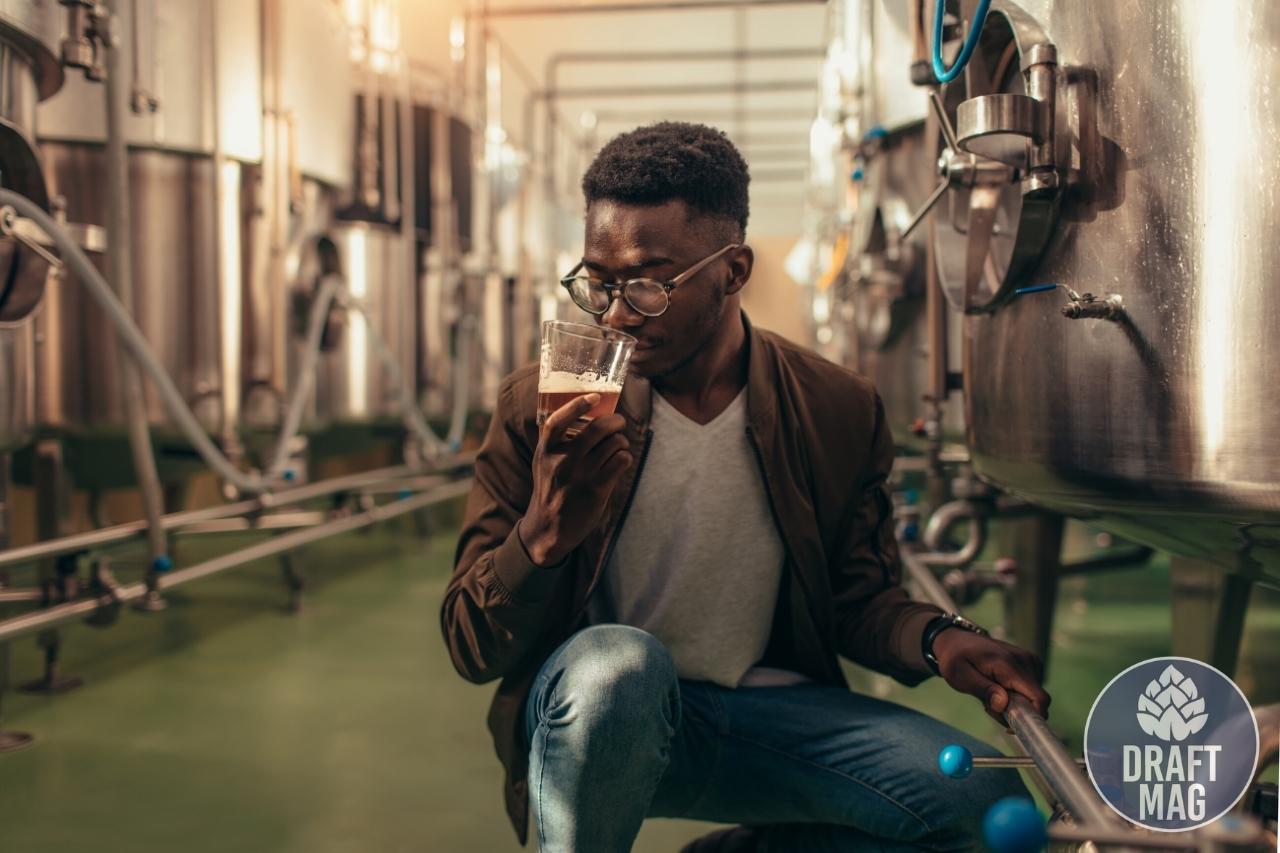 Looking for some of the best Door County breweries?
Beer, especially craft beer, has deep roots in the door county region as this place is known for its wineries, super clubs, and cherries. Let's just say that you will find as many beers as there are churches in Wisconsin.
Check out the list of the best breweries in Door County below:
| | | |
| --- | --- | --- |
| Door County Breweries | Number of Active Beers | ABV (lowest to highest) |
| Door County Brewing Company | 9 | 4.7% – 6.3% |
| Shipwrecked Brewing Company | 12 | 5.4% – 8.4% |
| One Barrel Brewing company | 14 | 4.8% – 10% |
| Bridge up Brewing | 6 | 5% – 7% |
| Island Orchard Cider | 13 | 6.5% – 17% |
| Ahnapee Brewery | 8 | 4.5% – 7% |
| Peach Barn Farmhouse & Brewery | 6 | 4% – 7% |
| Hinterland Brewery | 28 | 5.2% – 7% |
| Hacienda Beer Company | 7 | 5.1% – 8.5% |
| Thumb Knuckle Brewing Company | 13 | 4.5% – 6.8% |
Best Door County Breweries: These Are Some Must-try Breweries in Town
Door County Brewing Company
This craft brewery was established in 2012 in Baileys Harbor, WI. The Door Country Brewing Company is a family-run affair that knows how to get things right with its beer. The people here focus on community living and strong family values. Most of their beers are American style, Belgian, or French-inspired. Their taproom is a family-friendly area, perfect for day picnics and meeting new people. They host game nights and partner with local artists for live music.
– Their Must-try Beers
Their Vacationland is a juicy IPA that is as distinctive as the beautiful peninsula. It is loud with its aromas and flavors and is brewed with wheat and oats. It has a delightful yet minimal creamy mouthfeel after the finish. The Pallet Jack Cruiser is a session IPA with an ABV of 4.7 percent. It is perfect for those long summer days with a burst of tropical fruit-like flavors.
Starboard Brewing Company
Starboard Brewing Company is one of the finest Door County microbreweries. They offer a robust list of beers with bold flavors and are mostly experimental. They are located in the heart of Door County, which is also known for the famous Wisconsin cheese. The taproom has a very family-friendly atmosphere, perfect for a family day outing. They provide many board games and a bumper pool and are also children-friendly.
They make small batches of beer which means you might not find the same beer the next time you're here.
– Their Must-try Beers
The wild brewery produces small batches of the experimental beer; one of their most famous brews is their stout. Following classic stout recipes, this stout beer is pitch black in color, super toasty, but light enough to have a few at a stretch.
Shipwrecked Brewing Company
It is the county's first microbrewery, located in a historic building right in the middle of egg harbor. This brewery serves soups, salads, sandwiches, and some seasonal specialties, and some delicious craft beer. This brewery tragically got burnt down in August 2017, but they were back in business by June 2018.
The taproom is clean with a fresh atmosphere and nautical touches. They are also known for some excellent seafood chowder and barbecue pulled pork.
– Their Must-try Beers
The double black IPA is one of their best sellers. This beer is a hybrid of the West Coast IPA and a Porter, brewed with Citra, coma, cascade, and centennial hops. Another must-try is the Honey Blonde at 6.8 percent ABV. This is one of the smoothest Blonde Ales you'll ever try.
One Barrel Brewing Company
Yet another brewery in egg harbor, One Barrel Brewing Company opened for business in 2019. The taproom has a lively atmosphere alongside its expansive multi-tiered beer garden. They have tied up with wild pizza works, one of door county's best pizza places.
They also offer wines and hard ciders in a laidback Wisconsin Tavern vibe.
– Their Must-try Beers
One of the most famous specialty beers is the Winter Break. At an ABV of 10 percent, this Imperial Stout is aged in Heaven Hill bourbon barrels. On the lighter side, the Door County Trolley Red is also a must-try. It's a cherry-flavored beer at an ABV of 4.8 percent. This is a classic German-style light Lager brewed using cherries.
Bridge up Brewing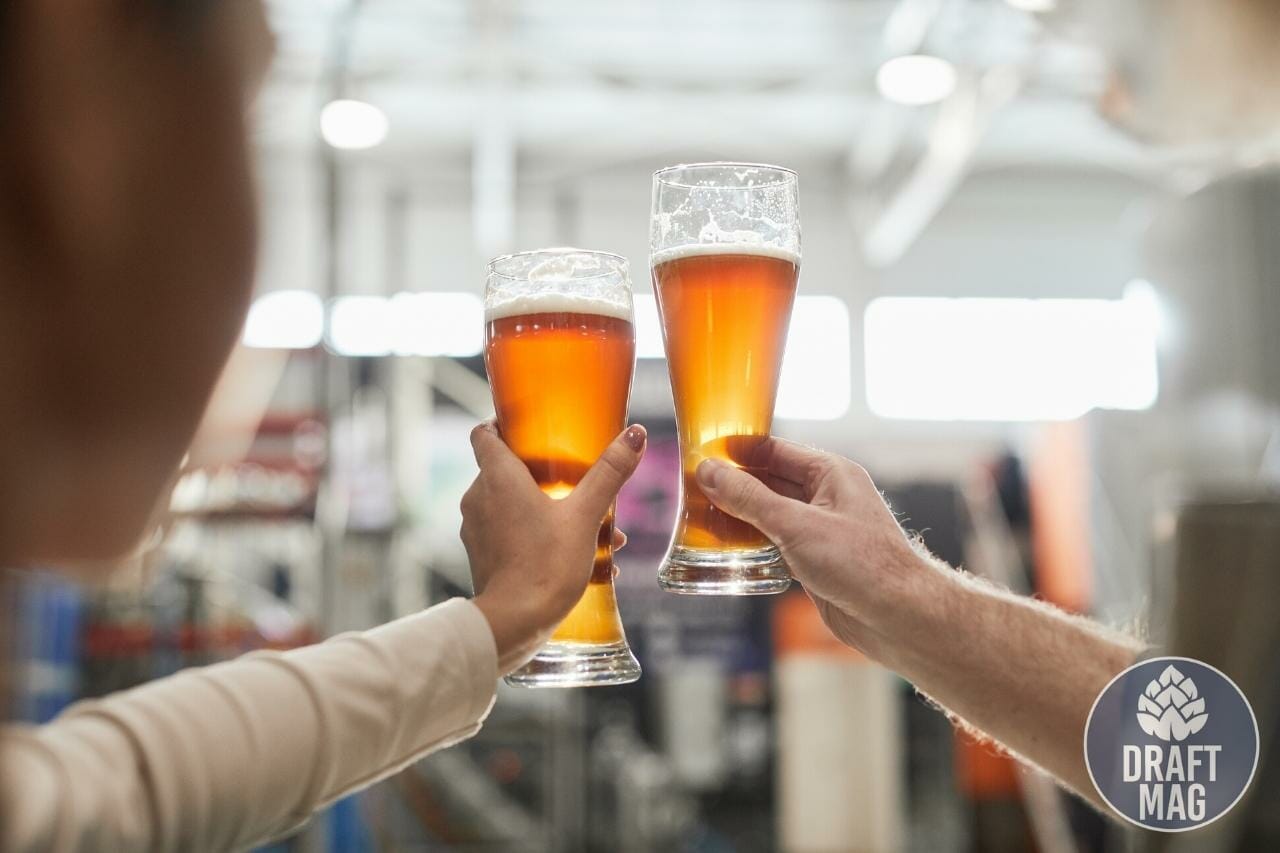 This brewery believes in creating quality craft beer in small batches. The head Brewer believes in making ego-free craft beer for the people of Door County.
So if you have a quick beer suggestion or a new beer recipe, feel free to get in touch with Trent, the brewer, and he'll give it a try.
Bridge brewing also takes great pride in being part of the Door County community. They started "pints with the purpose" to support local causes around Door County NGOs. Trent Started with domestic lagers out of hand pump kegs in college parties and later headed to home brewing. But with the explosion of craft brewing, he began trying and experimenting with different styles of beers for different palates. The owner of Sonny's Pizzeria hired Trent And made what Bridge up brewing is today.
– Their Must-try Beers
The Stubborn Sturgeon is one of the most famous Hazy IPAs. At 7 percent ABV, this IPA has low to medium bitterness. Another must-try beer is the Knee-High Cream Ale, with an ABV of 5 percent. This is an extremely light, smooth, and approachable beer and may also be considered a lawnmower beer. It has the subtle sweetness of corn with an extremely light body.
Island Orchard Cider
This is one of the few companies that provide a truly unique experience in beer tasting. They specialize in Door County cider made from locally sourced fruits. Their most known ciders are the Normandy and French-style ciders.
They start their cider production by growing their apples and pears on Washington island. Every fruit that goes into beer making is specially handpicked and transported across death's door to the county's mainland.
Then the fruit is pressed, and fresh juice is squeezed out. Fermentation of each beer takes roughly three to four weeks. Once the ciders are fully fermented, it is stored in a chilled environment and allowed to mature before bottling. Their eye for detail is why this particular brewery is known for its ciders.
– Their Must-try Beers
The Pomona beer is one of their strongest cider aged for one year in bourbon barrels. At an ABV of 17 percent, this drink has notes of oaky vanilla sweet apples and Brandy. The Brut Apple Cider is another must-try beer. It is semi-dry full of earthy flavors, and has a blend of 36 different apples. At an ABV of 6.9 percent, this is a faintly medium-bodied beer.
Ahnapee Brewery
This brewery is not exactly in Door County, but it is in Algoma, a quaint town nearby. Ahnapee Brewery was re-imagined in 2013 and looked like a garage-turned taproom venue. They are known for the Ahnapee lager. The brewery overlooks the Ahnapee river And lake Michigan. As of 2022, the brewery will upgrade to a new location where it can brew more beers.
Note: The brewery is temporarily closed as it moves to a new location. It should re-open by mid-may 2022. Kindly check their website for more information.
– Their Must-try Beers
The Cherry Mechanic is gluten-free Cherry Ale with an ABV of 5.75 percent. This beer is crafted to perfection using Door County cherries and dark sweet cherries. Belgian candy sugar is used to make it naturally gluten-free. Another must-try beer is the Two Stall, a chocolate milk stout. Unlike stronger stouts, this beer is brewed at 5.5 percent ABV and remains one of their highest award-winning chocolate milk stouts.
Peach Barn Farmhouse and Brewery
This brewery is located in Sister Bay. Here, fresh peaches are brought in from the western slope of Colorado, which forms an important ingredient for their craft beers. They have a garage look with a small patio sitting.
– Their Must-try Beers
The Gypsy Mermaid is one of the most famous beers from Peach Barn brewing. It is a mango margarita hard seltzer, making it an easy-breezy summer drink. Another must-try is their Horsetooth Hazy IPA. At 7 percent ABV, this beer is super juicy with bursting fruity notes of Peach guava and mango. This beer has a robust malt profile along with hand-picked organic fruits.
Hinterland Brewery
Hinterland Brewery is one of the most upbeat breweries in town. Hinterland means the unexplored rural country. To the owners of Hinterland, it means one thing: to challenge your palate to do a brew with a rich heritage, experimental passion, and a solid backstory.
This brewery believes in experimenting with exciting combinations. They also host several brewery tours and share fun stories from the hinterland, enlighten you with facts about the brewery and allow you to taste some of their best brews. The tours include a souvenir glass and an optional beer.
– Their Must-try Beers
The Door County Cherry Wheat is one of their best-selling beers. It is a highly light brew, perfectly refreshing with a hint of cherry. It is crisp, has a clean mouthfeel, and is extremely light in body. It is brewed to perfection using Montmorency cherries.
Another must-try is the WisCransin, their famous kettle sour. This will interest you if you're a fan of fruity, bubbly beers. This beer is filled with flavors of cranberry, full of tangerines, and has a high citrus kick.
Hacienda Beer Company
This brewery is known for its modern, experimental ales, lagers, and mixed ferments. They are spread across two locations, one in Milwaukee and the other in do county area. The bills are brewed in the ever-evolving craft beer area of Door County. They experiment with mixed fermentation and actively age their beers in barrels and foeders.
You can find their bills at the Door County Brewing Company Music Hall and in some select markets around Wisconsin. They showcase incredibly quirky packaging with their cans portraying loud graffiti. So if you're looking for Colbert Anne live music, come ahead to the Music Hall. They are closed from Monday to Wednesday and host live music every Saturday. Between 2:00 PM to 5:00 PM. They make most of their beers only once or twice a year.
– Their Must-try Beers
The HBC cautiously optimistic is a Hazy IPA At 7.1 percent ABV. If you're a fan of lactose-induced beers, HBC Virtigogo is your go-to beer. It is a brilliantly brewed milk stout with espresso flavors and hints of cinnamon.
Thumb Knuckle Brewing Company
This is one of the best breweries in northern Wisconsin. It is aptly named "Thumb Knuckle" as it is located on the knuckle of the hand-shaped Winsconsin map. They source their ingredients locally and strongly promote community living. Their brewing equipment is also made from repurposed dairy equipment. This is one of the many unique factors of this brewery.
Their Taproom offers free Wi-Fi, so if you are up for some quick work-from-home meet or want to finish your work beside a freshly brewed chilled beer, this is your go-to place. Their tasting room is craftily made, exposing raw wood ceilings and cozy, dark lighting.
– Their Must-try Beers
The Black and Tan Farmers Tan is their gunmetal Porter layered with Heyder Helles at 5 percent ABV is one of their hit-selling beers. The Whitetail Weiss – Hefeweizen Wheat Beer is another traditional Bavarian-style witbier, made with half malted barley and half malted wheat.
FAQ
Does Door County have farm breweries?
Yes, Door County has farm breweries.
Are there Microbreweries in Door County?
Yes, there are microbreweries in Door County.
What live events are Door County breweries famous for?
Door County breweries are known for hosting a variety of live events, including live music performances, trivia nights, and food and beer pairing events.
Conclusion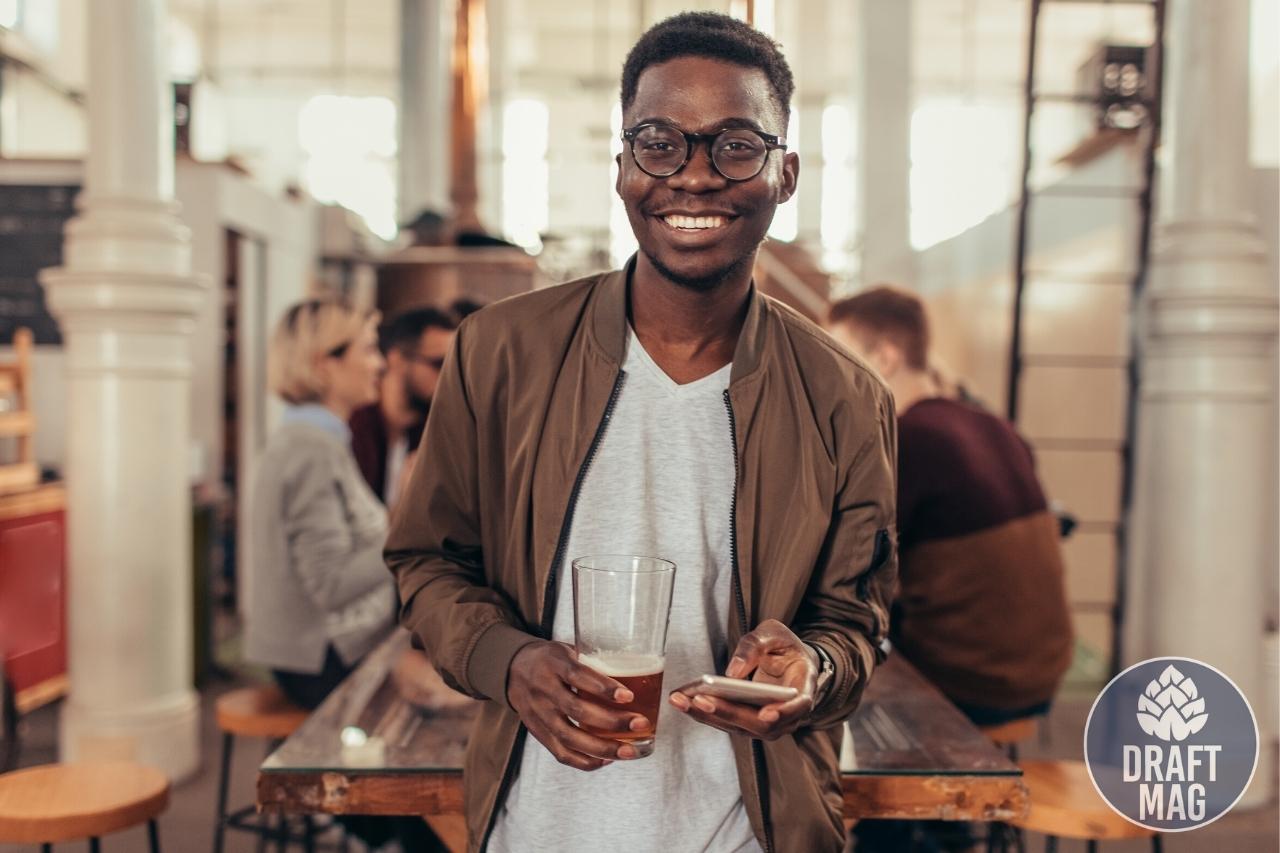 With the ever-growing craft brewery scene in Wisconsin, there are plenty of noteworthy breweries in Door County. That being said, it is hard to visit Wisconsin and not try some of these extraordinary beers. From Brewers trying classic combinations of experimental flavors to organically brewed beers with locally curated ingredients, breweries Door County WI has it all.
If you are a fan of ciders, you must visit the Island Orchard Cider. They make some of the best apple cider beers sourced from self-owned farms.
A visit to the classic Door County Brewing Company (DCBD) will complete your Wisconsin visit. Come here for their valued community living, meet new people, and taste some brilliant craft brews.
HBC Virtigogo is the best option for a lactose-induced beer, served by hacienda Beer Company. It is a brewed milk stout with espresso flavors and hints of cinnamon.
The list of best breweries in this region might not be long, but it has all the answers to finding quality beer. Through our guide, you are ready to raise a glass to the best spots for quality beer.