Best Charleston Breweries: 13 Best Breweries With Magical Brews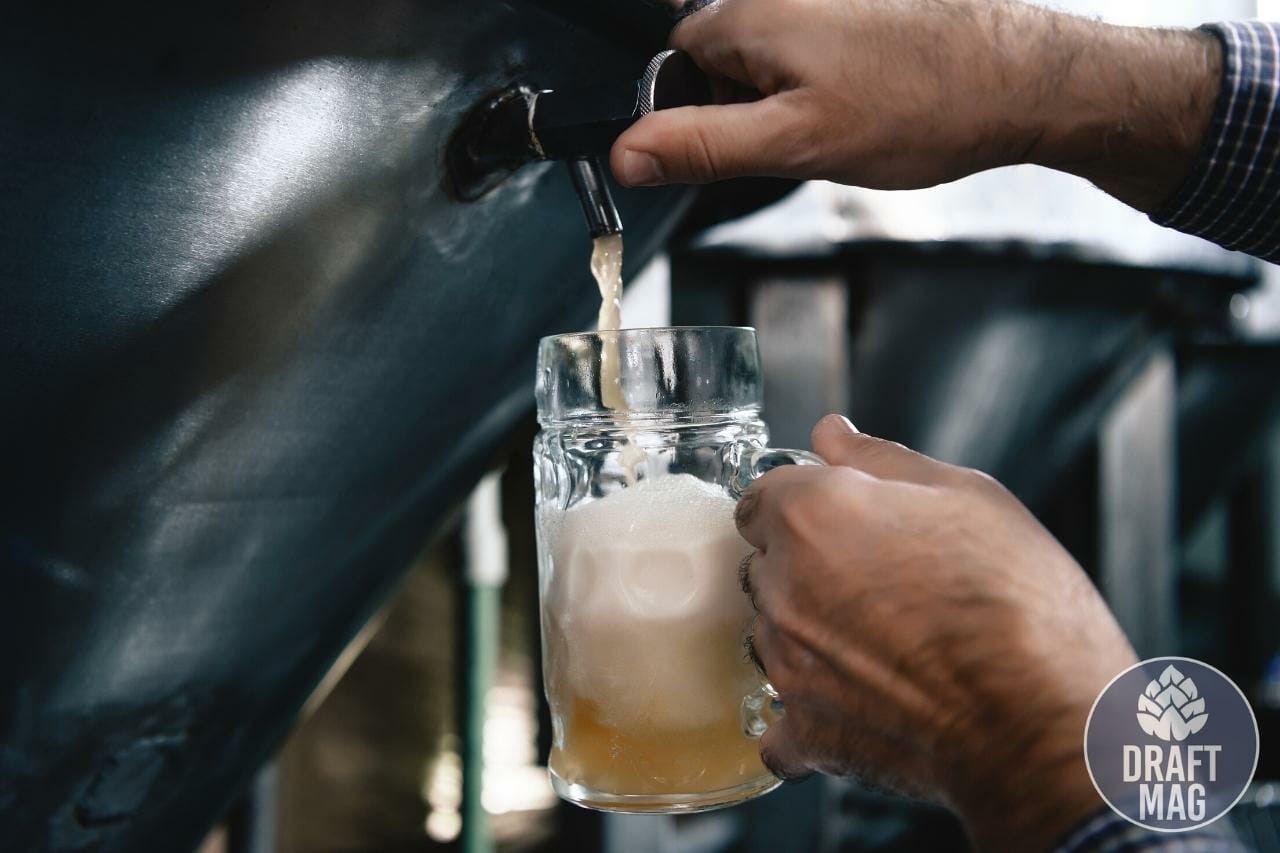 If you are wondering about some of the best Charleston breweries in South Carolina, you have come to the right site. We present to you a list of the 13 most famous and upbeat breweries in Charleston SC. So whether you are a resident of this quaint city or just visiting, you must try these places for their vibes, ambiance, and masterfully crafted beer.
| | | |
| --- | --- | --- |
| Best Charleston Breweries | Number of Active Beers | ABV (Lowest to Highest) |
| Indigo Reef Brewing Company | 15 | 4% – 9.3% |
| Rusty Bull Brewing Company | 13 | 4.3% – 9.5% |
| Holy City Brewing | 21 | 4.5% – 9.1% |
| Snafu Brewing Company | 17 | 5.25% – 10% |
| Munkle Brewing Company | 11 | 4.4% – 8.2% |
| Charles Towne Fermentory | 14 | 4% – 10.5% |
| COAST Brewing Company | 6 | 4.8% – 9.3% |
| Commonhouse Ale Works | 21 | 3.9% – 9.7% |
| Fat Pig Brewing | 9 | 4% – 12% |
| Frothy Beard Brewing Company | 23 | 3.5% – 13% |
| LO-Fi Brewing | 5 | 5% – 7.5% |
| Ghost Monkey Brewing | 15 | 3.2% – 7.1% |
| Low Tide Brewing | 13 | 4.5% – 10.5% |
Best Breweries in Charleston: 13 Breweries Offering Brilliant Brews
Indigo Reef Brewing Company
Located off Clements ferry road in an industrial area, this brewery opened in 2019. The owners, Christopher and Nicole, have been home brewers since 2014. They focus on quality beer, hospitality, community living, and sustainability. They craft well-thought, unique recipes using high and best quality ingredients.
They also work towards promoting and protecting coral reefs. With sustainability as a focal point, they donate spent grains to local farmers, repatch yeast, and use recycled glassware and email receipts instead of printing them. They also host plenty of community-centric events.
– Their Must-try Beers
The Carolina Comrade is one of their best-selling beers. At 9.3 percent ABV, this is their strongest beer on tap. Made with Marris Otter grain, this beer gets its color from chocolate and roasted barley. If you are a fan of IPAs, you must try Duke it Out. At 7.3 percent ABV, this IPA beer is brewed using 100 percent Centennial hops.
Rusty Bull Brewing Company
This is one of those north Charleston area breweries that is dog- and children-friendly and provides ample outdoor and indoor seating. Their tap list is constantly upgraded, so look out for what you are ordering. They also hold numerous outdoor community events to promote healthy community living.
– Their Must-try Beers
If you enjoy coffee-flavored beer, you must try the Tumbling Monk. It is a light Porter beer with an ABV of 5.5 percent and is loaded with chocolate, coffee, and sweet nuttiness.
Need more bitterness?
Try their TripHopAnonymous, a double IPA at 8.2 percent ABV. This is a triple hopped double IPA full of floral, citrus, and pine notes.
Holy City Brewing
This is one of the most fun breweries in South Carolina. Owners Joel and Nemitz started as homebrewers which slowly turned into a 15-gallon all-grain pilot system that is antiquely stored at the taproom even today. Their taproom can hold more than 300 people and has a four-vessel 30 barrels system. They also have an outdoor bar space, stage, and event space which is a 450-capacity place.
Their taproom has a diverse collection of craft beers with a sidekick of lined-up live musicians. You can even ask for a free guided tour of the brewery.
– Their Must-try Beers
Their Medium Sandy Beaches is an American Lager perfect for a long sunny day out on the beach. It is an extremely light-bodied, easy-to-drink beer at 4.5 percent ABV. If you fancy a robust Stout, you must try their collision Stout at 8.75 percent. It is their second strongest brew.
Snafu Brewing Company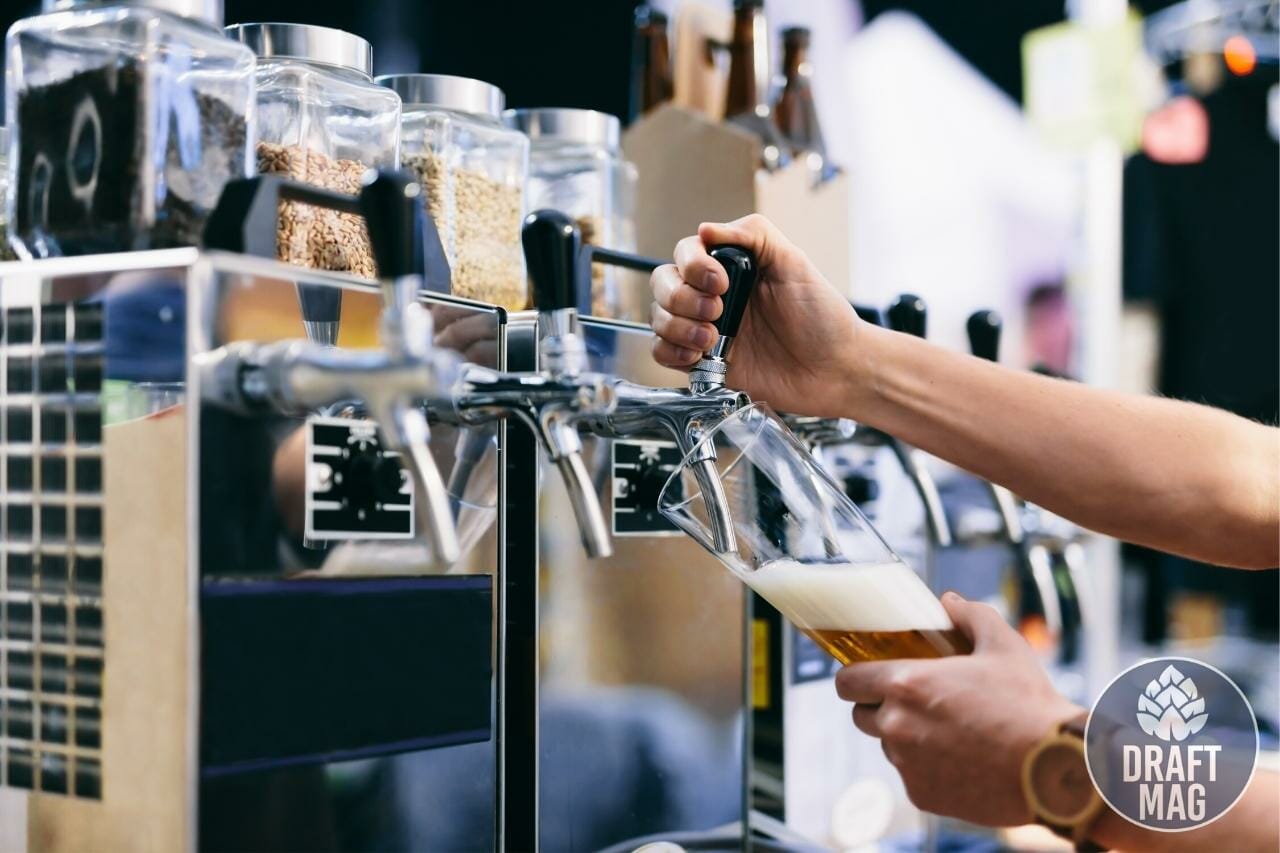 This is one of the rare Charleston SC breweries that specialize in fruited Sour beers. They have the biggest Sour beer list across the region. Apart from well-crafted sour beer, Snafu is also a dog-friendly place, boasts an array of board and non-board games, and occasionally hosts local events, live music, food trucks, and sports screenings.
– Their Must-try Beers
Shadow of Death is their strongest brew standing at 10 percent ABV. It is a rich, dark, and robust Imperial Stout loaded with chocolate and roasted malt notes. This is a stunningly smooth drink for a beer with such a high ABV. Their Blueberry Cobbler Milkshake Sour is a sour beer with 6.2 percent ABV. It is brewed with milk and sugar and has loud notes of vanilla, cinnamon, and blueberry puree.
Munkle Brewing Company
With an outdoor patio and numerous food trucks serving yummy food, Munkle Brewery is located way up on the north bit of the peninsula. This brewery was inspired by the owner's uncle, who spent a relatable amount of time at the Benedictine monastery, which is how they came up with the name – Munkle standing for monk and uncle. They mostly produce traditional and classic-style Germans and Belgians.
– Their Must-try Beers
Their 3rd Floor Tripel is a stunning yet traditional Belgian Tripel brew. At 8.2 percent ABV, this beer is served in three sizes, a full pour for $7, a half pour for $5, and a 6-pack takeaway at $12. Their Brugge City Brune is a deliciously brewed Brown Ale standing at 6.2 percent ABV.
Charles Towne Fermentory
CTF is a modern-day taproom tucked away in what looks like a small garage space. Their taproom hosts foosball tables which gives it a college hangout joint-like feel. They focus on specialty beer using special fermentation techniques and plenty of hop varieties.
They also host live music once a week and offer free tours of the brewery. They provide a relaxed yet fun and upbeat atmosphere, perfect for the millennial and young crowd.
– Their Must-try Beers
ESB Nitro is an English-style ESB with 5.8 percent ABV. This beer has a super silky, smooth finish and has well blended traditional malts with earthy spiciness.
Another must-try is the Sub Rosa Strong Ale. At 10.5 percent ABV, this is the strongest Ale on their tap list. It is full of fruity hops and apricot aromas with a touch of pine. It has an overall dry finish.
Coast Brewing Company
It is a family-owned craft brewery. David, the owner, started homebrewing in 1996. Their taproom is built on an old navy base with plenty outdoors to enjoy. Almost all of their ingredients are organic as they are extremely environmentally conscious.
– Their Must-try Beers
Hop Art is an IPA with 7.7 percent ABV. It has an assertive hop and some sweet malt character. Another notably excellent brew is the Blackbeard. It is an impeccable Imperial Stout with a whopping 9.3 percent ABV. It is named after the legend of Blackbeard himself. It has a sweet and smoked malt character and is Jack Daniels Barrel aged.
Coast Brewing Company
If this place could be described in one sentence, it would be – a place for happy, energetic, social people who enjoy the outdoors. This is a park circle brewery celebrating community living as their highest self. Park Circle is an all-inclusive community filled with people deeply considerate about their neighborhood.
They also believe in charity and sustainability. A portion of their sales is donated to local charitable organizations.
– Their Must-try Beers
The Broad Path Brown is a classic English-style Brown Ale with a beautiful copper-reddish color. At 5 percent ABV, this is an excellent brew and easy to drink. For West Coast IPA lovers, Looking East is their famous West Coast IPA at 6.2 percent ABV. Another smooth drink to enjoy on a hot summer day.
Fat Pig Brewing
This husband-and-wife duo is all about well-crafted beer. They opened Fat Pig in 2018 with the idea to serve extraordinary beer alongside lined up creative event nights like Wednesday trivia nights and occasional Saturday farmers markets with take-home bottles.
– Their Must-try Beers
Barrel-aged Chocopotamus is their strongest imperial chocolate oatmeal Stout with 12 percent ABV. It is an absolute must-try for strong beer lovers. It's a super popular limited-release whiskey and bourbon version of Stout. Their American Blonde ale called the "Science Fiction Noises" is also worth a try.
Frothy Beard Brewing Company
Being a microbrewery Charleston SC, the brewers here love the freedom to experiment with vivid combinations and recipes. It opened to the public in 2013, being the 10th brewery in the area. Their motto is to brew fun flavors alongside hosting creative events. They usually offer up to 32 rotating beers on their tap.
This place is the perfect spot for quick get-togethers, making new friends, and hanging out with family. It is an idea that grew between friends who enjoyed good beer, a pleasing ambiance, a passion for delicious food and creativity.
– Their Must-try Beers
Creative Impact is the latest single-hopped IPA, added in 2022. If you are a fan of rich Stouts, the La Calaca is something you cannot miss. This is a unique brew made from rich velvety brown rice filled with a burst of cocoa, cinnamon, nibs, and vanilla. This is a specialty brew and is only available seasonally.
Lo-FI Brewing
Now, there are a few quite experiential and unique things to note about this brewery. First, they are a music-centered brewery with a funky yet cool vibe. Secondly, their website is pretty dope. Go ahead and check it out to stay updated about all the upcoming events. They have a special selection of "beers of pure luxury."
They are a nano-brewery with less than six beers running on tap. But even with a limited menu, they offer some of the best, most authentic, and luxurious beers in town.
– Their Must-try Beers
LO-Fi Blueberry is a smooth American wheat beer made from German malts. The beer is filled with rich and gentle notes of blueberry to give it a fancy finish.
The LO-Fir Chocolate Deluxe is also one of their must-try beers. It is an American Stout made using rich Ecuadorian cocoa. There are no artificial sweeteners added, making this beer all the more authentic and an absolute must-try.
Ghost Monkey Brewing
This is one of the new breweries near Charleston SC. Being a nano-brewery, they have a small menu to offer, but they believe in brewing quality and experimental beers. The owner says, "being small allows us to play with recipes and take chances on flavor combinations." The name is inspired by their personal experience of being robbed by a ghost-like monkey.
– Their Must-try Beers
Some of their best beers are Low Country for Old Men (a unique salted Pilsner), Left Coast (a subtly brewed IPA), and their most famous beer, Sparkles the Fluffy Unicorn (a cotton candy Sour).
Low Tide Brewing
The name Low Tide was inspired by a kayaking experience on Johns Island. Mike, the owner, started homebrewing in his basement. Andy joined the company in 2015. The folks here believe in crafting beer to perfection.
Their beer is locally brewed in Johns Island. They believe in making beer from grain to glass. They also collaborate regularly with local restaurants and bars in the low county. Almost all of their ingredients are locally sourced.
– Their Must-try Beers
This is a must-visit brewery if you are looking to try some new flavors. Try the Aloha Beaches, a pineapple wheat beer. This is a fun summer combination and a perfectly smooth drink to sip on a hot sunny day.
FAQ
Do Charleston breweries offer tours?
Yes, many Charleston breweries offer tours of their facilities, which provide a behind-the-scenes look at the brewing process and often include tastings.
What are Charleston breweries most known for?
Charleston, South Carolina has a thriving craft beer scene with several notable breweries. Some of the breweries in Charleston are best known for their unique styles and flavors, while others are renowned for their award-winning beers. Overall, Charleston's breweries are known for their innovative approaches to brewing and commitment to quality, making it a great destination for craft beer enthusiasts.
Is the oldest Charleston brewery still functioning?
Yes, the oldest brewery in Charleston, Palmetto Brewing Company, is still functioning today.
In 2017, Palmetto Brewing Company merged with Catawba Brewing Company, which is based in North Carolina, to form Palmetto Brewing Group. The merger allowed Palmetto Brewing to expand its distribution and increase its production capacity while maintaining its commitment to quality and tradition.
Conclusion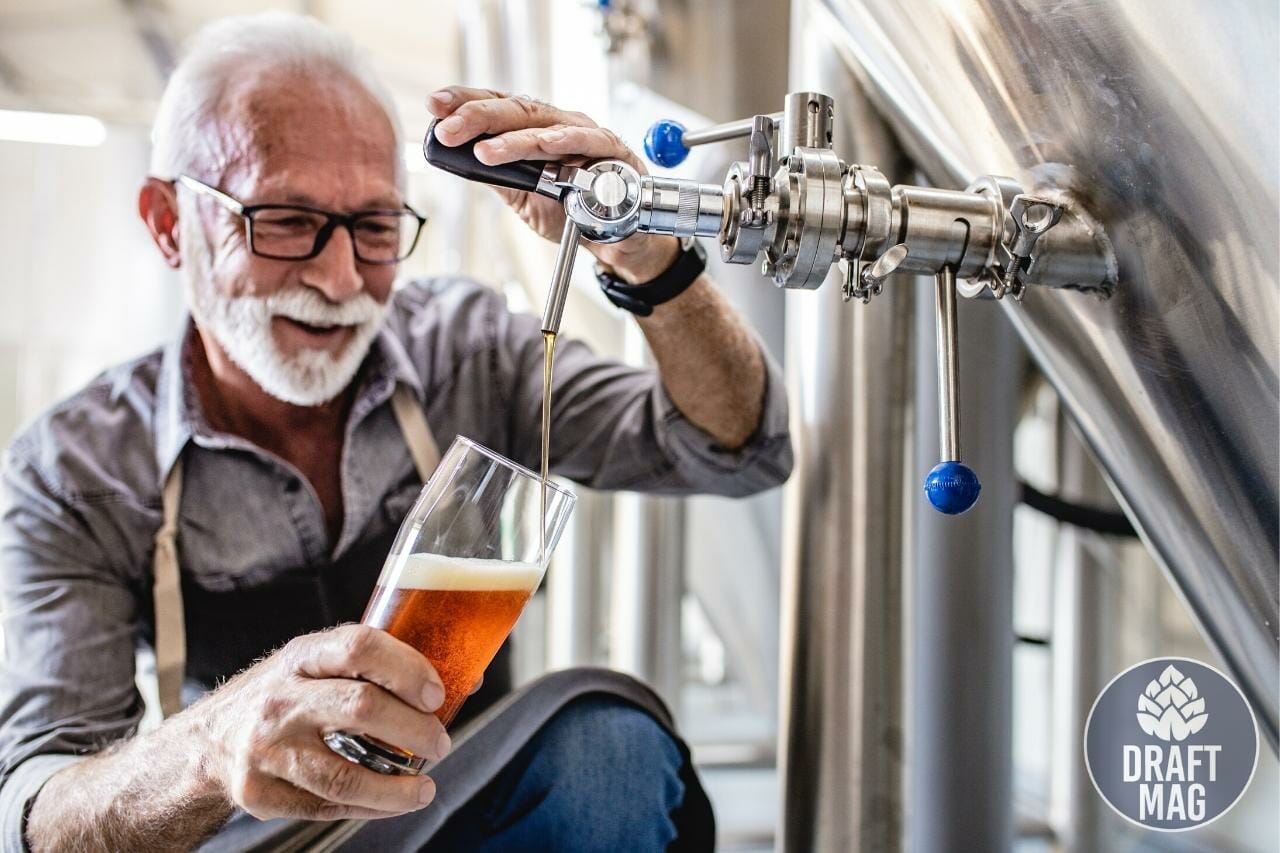 Charleston has well-crafted beer suiting everybody's tastebuds. While these are some of the best breweries in Charleston, crafters and bars keep hopping up every now and then in the area.
So, the next time you are in the city, check some of these hot spots out:
If you enjoy strong fruited Sours, you should head to Snafu Brewing Company. They brew some of the best sours in the city.
If microbreweries are your pick of the day, then head to Frothy Beard Brewing Company and try their latest addition on tap – the Creative Impact.
If easy-breezy blondes are your beer choice, then head to Fat Pig Brewing, run by a husband-wife duo.
Enjoy what these Charleston breweries have to offer, not just in terms of good beer but also tasteful food!