Starting a Nano Brewery: The Art of Excellent Tiny-scale Brewing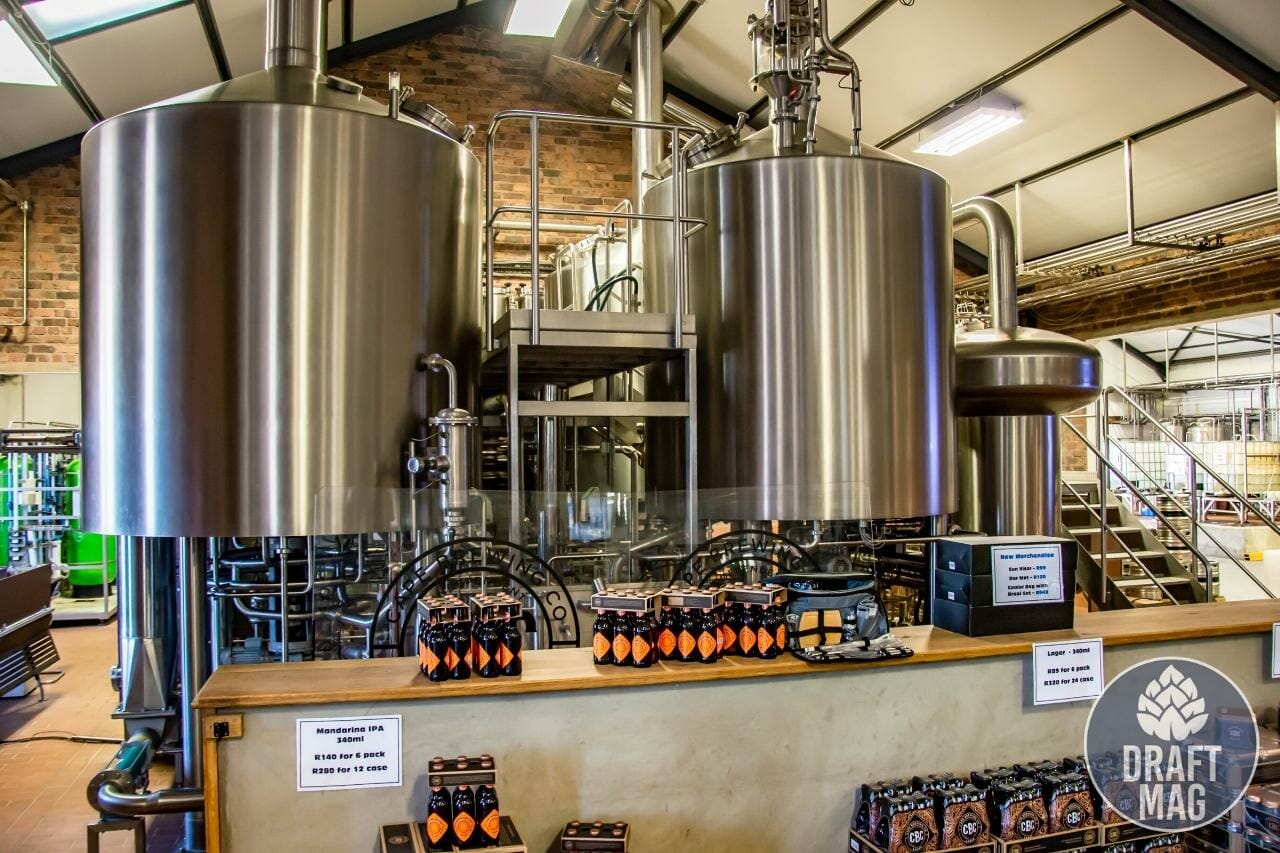 Starting a nano brewery is possibly the ultimate objective for many homebrewers in the craft beer industry.
It means selling just enough beer to keep your production business afloat without the complexities of maintaining a full-scale brewery.
As the popularity and demand for beer have grown, so has the interest in breweries. If you're thinking about starting your brewery, we've put together a checklist of actions and advice to help you navigate the process and succeed.
What Is a Nano-brewery?
A nano brewery is a small brewing establishment usually run by individual entrepreneurs who make beer in tiny batches. A brewery is classified as a nano-brewery when it produces three barrels or less beer in each batch. Certain companies employ the 1 bbl brewing system for brewing.
A nano-brewery may not brew enough beer to make a living. However, it can be used to turn a home brewing hobby into a tiny side business. Creating a nano brewery will, of course, be the first step toward becoming a commercial brewery.
Nanos meet the hyper-local niche and demand less capital and room to start compared to other breweries. Unlike package breweries, they do not compete for shelf space and tap handles.
There are three primary types of nano breweries:
Proof of Concept
If brewers want to expand to a larger scale, a nano brewery is an excellent way to construct a proof of concept that allows them to test the market without investing a lot of money. In this case, a nano brewery acts as an experiment or a mode of market study.
A Side Hustle or a Second Source of Income
These breweries are frequently launched by enthusiastic homebrewers who have too nice a job to give up for the uncertain future of a brewing project. These brewers work throughout the day and only brew at night and on the weekends.
Add-Ons to Existing Pubs and Restaurants
Many restaurateurs and pubs recognize the importance of adding house-brewed beer to their menus in addition to food.
How To Start a Nanobrewery?
Creating a business plan, selecting a concept, and choosing an excellent location are just some of the necessary first steps to starting a nanobrewery.
If you want to open a nano brewery, there are multiple other things you need to bear in mind. Let's discuss some rules for starting a nano brewery in this section.
– Start With a Business Plan
Starting a business is a voluble process that requires a significant amount of money and time.
However, the benefits are well worth the blood, tears and sweat!
To create a good nano brewery, you'll need a detailed nano brewery business plan.
Some of the things to include in a nano brewery business plan are:
A market study
Organization information
Marketing tactics
A description of your items
Financial projections
Funding information
When creating your craft brewery business plan, be as honest and thorough as possible. Don't be afraid to point out any potential flaws or issues. Instead, see this as an opportunity to address problems and figure out how to effectively lower your risk.
– Select a Brewery Concept
Your brewery's concept is what sets it apart from others. Everything from how clients perceive you as a company to the types of staff you hire influences it. You'll need to decide on a name, a brand, and the kind of brewery you want to open to define your brewery concept.
Creating a brand is a crucial component of establishing a brewery. Your brand can assist you in reaching out to potential customers, hiring personnel, identifying target markets, and planning your business' future. Make sure you focus on creating a brand that people can trust and relate to.
When coming up with a brewery name, keep the following factors in mind:
Meaningful: It should communicate the core of your brand.
Distinctive: Stand out from the crowd while keeping it simple to spell, memorize and pronounce.
Scalable: Adaptable to the brewery's growth and marketing or product direction adjustments.
Appealing: Visually appealing and well-suited for graphic presentations (logo, packaging design, etc.).
Persuasive: Encourages clients to connect with your brand on an emotional level.
Emotional: elicits an emotional reaction from the audience.
Discoverable: It should be simple to find on the internet.
– Location
If you're launching a brewery, the location and size of the building are also important variables to think about.
Check your state's laws and restrictions regarding where breweries can be located. Afterward, do a market research to find out which locations are most suited for breweries. Critical components of your business strategy, such as your competitive analysis and venue type, will be determined by the area you choose.
Here are a few things to consider before choosing a location.
In most situations, you can only build breweries in authorized industrial zones. However, these rules may differ depending on where you live. Thus, consult your local government before making a decision.
It won't be easy to manage a successful brewery if you choose a facility that doesn't meet your demands. If you want to make a large batch of beer, for example, make sure you pick a location to do so efficiently.
Storage space for equipment and goods and suitable dining areas for guests are all important considerations. Additionally, look for a building with enough parking for visitors.
Another most crucial consideration is safety. Make sure the structure you choose complies with safety inspections and allows you to conduct business safely.
– Request Permits and Licenses
You'll need a liquor license to lawfully own and run a brewery or any other business that manufactures or sells alcohol. A limited license can be applied for, which will permit you to sell specific types or quantities of alcohol, or a full license, depending on your manufacturing and serving needs.
When it comes to starting a new craft brewery, there are four legal hurdles to overcome:
This permission allows a brewery to produce an unlimited amount of beer and to operate a restaurant on the premises.
This license permits you to sell alcohol to customers in your specific state. Since liquor license laws differ from state to state, make sure you understand your local laws before opening a nano brewery to the public.
This is a liquor license that breweries must procure. It guarantees that your brewery will pay all state and federal taxes. The bond is required by the Tobacco Tax and the Alcohol and Trade Bureau (TTB) for your Brewer's Notice to be approved. The requirements may vary depending on your location, so this license is also known as a TTB bond.
This document lays forth the LLC's (Limited Liability Company) whole set of rules and regulations.
– Crunch the Numbers
Finding a way to pay for your brewery is one of the most challenging elements of starting one. Securing a suitable location and proper equipment, as well as paying lawyers and obtaining licenses, can be costly when brewing your beer commercially. You must sit down and work out your budget.
You would be able to pay for a portion of your initial budget with your own money if you're lucky. Most individuals will need to take out a loan or raise funds from family and friends to start their brewery.
Many people appreciate beer, but few understand its basics. Different ingredients and brewing procedures are necessary for different varieties of beer. As a result, a successful nano-brewery requires someone with prior brewing expertise.
This isn't at the top of the list for a simple reason: terrible business procedures will harm your nano-brewery even faster than terrible beer.
Equipment To Start
Investing in the right supplies and equipment is a crucial step in launching a new brewery. While the quality and quantity of equipment you require will vary depending on the size of your enterprise, there are a few key categories of equipment and supplies that you must purchase before you can begin working.
– Fermentation Tank
Fermentation tanks allow microbes to adapt to their surroundings and biological metabolism. The number of fermentation tanks necessary will depend on the daily output and fermentation cycle required.
– Keg Tapping, Serving and Dispensing Equipment
If you plan on providing beer on-site, make sure you invest in your keg tapping, dispensing and serving equipment. Beer dispensers, nitro infuser boxes, tap towers and pump keg taps are all examples of this.
– Beerhouse Equipment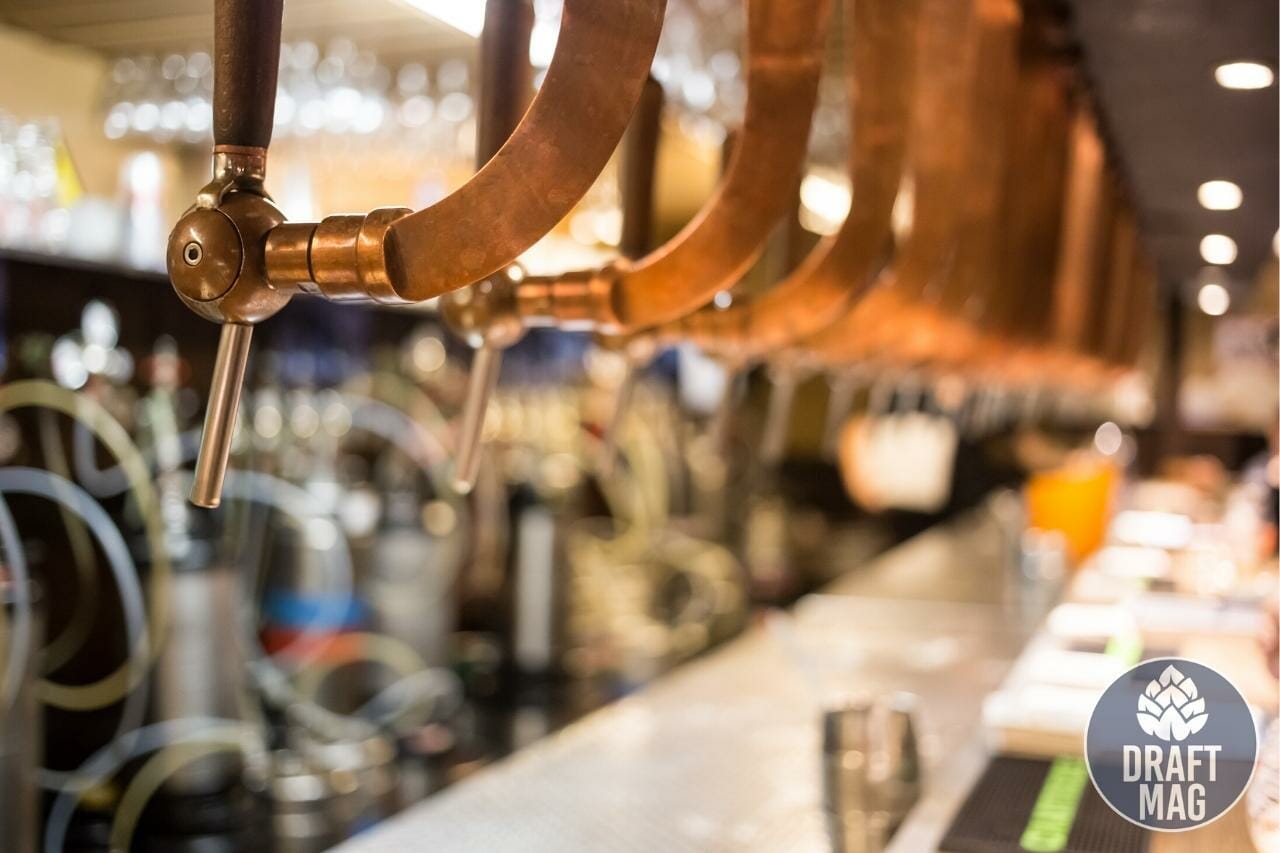 Brewhouse machinery is a brewery's "heart." A nano brewery setup includes a mash tank, brew kettle, lauter tank and whirlpool tank. It can assist you with the saccharification and boiling processes.
Moreover, professional equipment manufacturers will tailor the design and production to your specifications.
Consider purchasing test strips and meters, stockpots and portion scales to improve your brewing experience.
– Flavorings and Ingredients in Beer
To ensure you have everything you need to create your brews, stock your kitchen with a range of beer ingredients and flavorings. Honey, liquid malt extract, cocktail bitters, wood chips and other products fall into this category.
– Cooling Systems
While brewing, it's critical to keep the beer at a more appropriate temperature. Bacteria and wild yeast are inhibited when the wort temperature rises above 140 F. As a result, you'll need a cooling system to chill the wort.
Costs
Budgeting is something you need to pay attention to while starting any business. Let's discuss the costs of creating a nano-brewery.
Keep scrolling!
A nano brewery startup costs $7,529 at the very least.
A nano-brewery firm might cost up to $60,032 to start.
The average cost of starting a nano-brewery is $33,230.
A nano brewery's equipment costs are much lower than a microbrewery's, but the costs of registering a business, obtaining a brewery license, local building, paying taxes and health laws are the same whether you brew 1bbl or 100bbl at a time.
Let's break down the costs of starting a business.
If you're renting, you'll have to pay a deposit, pre-opening rent and utility costs. You may also be liable for a percentage of the property taxes. On the other hand, purchasing a location would incur additional building permits, finance and inspection fees.
– Renovation Costs
Depending on the size and scope of the brewery, you may need to engage a professional contractor to help you with the installation. Carpenters, plumbers, concrete workers, electricians and refrigeration technicians can all add up to your costs.
– Licenses
Liquor licenses vary in price and availability based on the state you live in. Obtaining a brewery license can cost as little as $3,000 in some cases. However, it can also cost as much as $400,000. In many states, you'll have to pay an application fee.
In some areas such as Pennsylvania, a limited number of licenses are available, requiring you to request a transfer or pay extra fees to obtain one.
– Furniture and Equipment
If you want to have a tasting room or bar on-site, you'll also need to factor in the cost of tables, bar stools and other service equipment.
Even if there is no on-site service, you'll need to purchase sinks, minor equipment, workbenches and brewing equipment.
– Insurance
If you have employees, you will also require liquor liability insurance, workers compensation insurance, and unemployment insurance in addition to ordinary business insurance. Finding an insurance agent who has experience working with breweries helps ensure that you have all the necessary coverages.
Tips To Consider
A nano-brewery is a brewery with a brewhouse that holds up to 3 barrels, and these nano breweries provide you chances to brew, market and share your outstanding beers with your local community.
If you're thinking about starting a nano-brewery, here are some things to think about.
– Create a Flavor Niche for Yourself
With so many brewers vying for customers' taste buds, you must cultivate your distinct flavor. Producing beers distinct from other brewers or large brands will help your product stand out. Your brand will be superior if you focus on beer with a unique twist, such as beer flavored with local fruit.
– Make a Stylistic Remark
Since the taproom is critical to the nano brand, make it unique and consider your guests' sensory cues. Color, music, artwork, cleanliness, glassware, brewery team information and how you interact with your guests all contribute to the taproom's aesthetic and help define it.
Create a nano brewery layout that is fun for people to remember and return to more memorable experiences.
– Quality Is King
Customers choose one beer over all others because of its superior quality. Your top priority should be to create a high-quality product for your customers. Your customers want to drink good beer, and if you can deliver, they'll seek you out and spread the word about you.
Maintain quality control at the forefront of any business decisions you make along the road. You won't be able to expand your business unless you have a fantastic product. Don't cut corners when creating the best beverage possible for your customers.
– Become Accustomed To Cleaning
The brewing process creates a lot of messes in its wake. Prepare yourself for the amount of cleaning, washing, sanitizing and mopping that will be required to maintain your facility clean and your beer safe to drink. Consistency is essential since you'll need to follow the same cleaning method every day.
– Form a Powerful Team
Finding and employing the appropriate people is critical when starting a food or beverage business from the bottom up. Your fledgling business will only be as powerful as the people who manufacture and distribute it. Take the time to thoroughly assess candidates to verify that they are a good fit for your firm.
– Don't Overlook the Food
Whether you like it or not, taprooms need a food menu since the beer-drinking community prefers to eat while they drink. Matching the food menu to the tap room's style and feel is a wonderful place to start.
If you want to showcase your brewing expertise by offering a variety of beer styles, try partnering with local food producers to offer great nibbles that don't require cooking and don't hinder your brews. If you want to sell your brews in your taproom, you'll need to consider installing a kitchen. Additionally, consider adding tables to your taproom.
FAQ
How many barrels of beer does a nano brewery produce?
The production of barrels of beer by a nano brewery varies but typically ranges from 1-3 barrels per batch.
What is the difference between a nano and a micro brewery?
Nano breweries produce smaller batches of beer compared to micro breweries, which typically produce up to 15 barrels per batch.
Is the nano brewery market saturated?
The nano brewery market is generally competitive with limited room for growth.
Endnote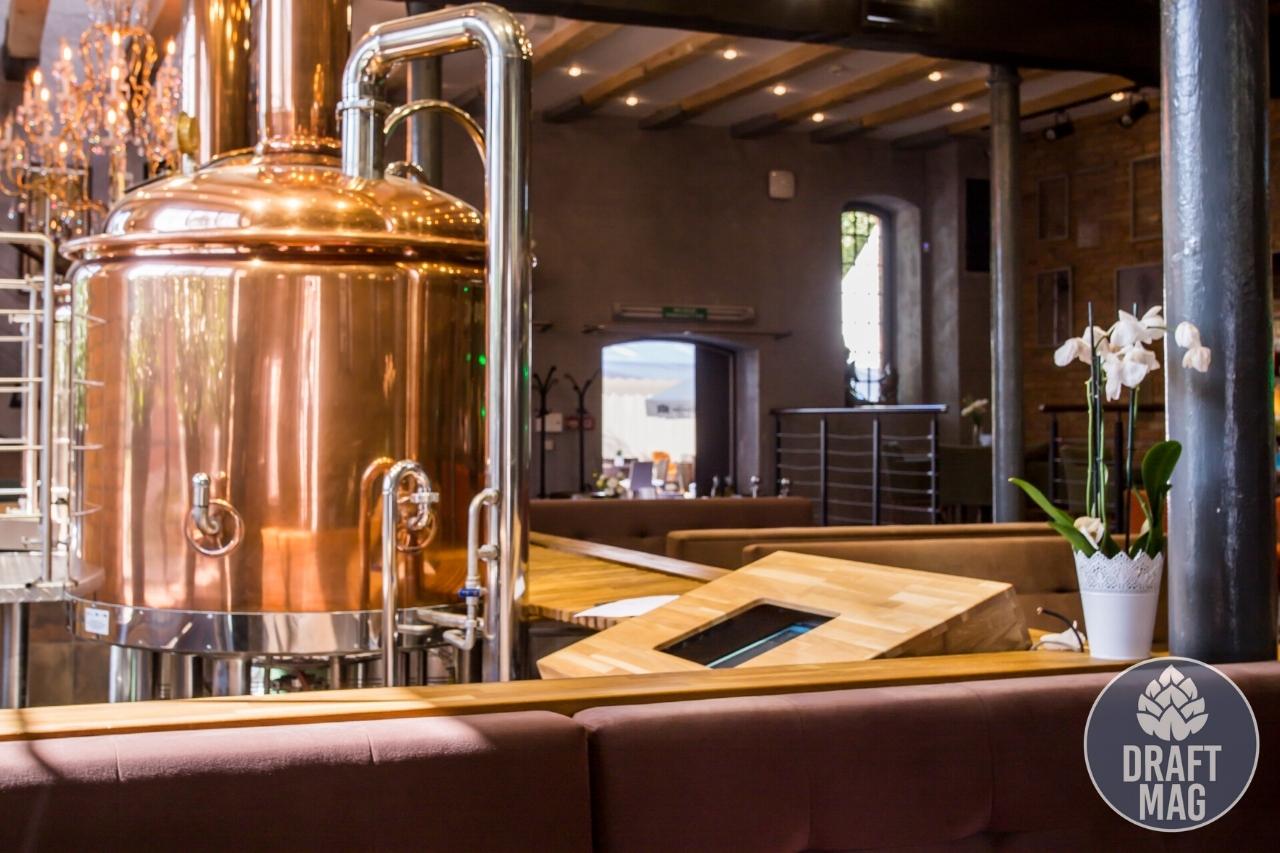 Establishing your brewery is definitely both thrilling and intimidating, especially if you're new to the craft beer market, but with our handy and comprehensive guide, you're well on your way there!
Remember that you're never alone on this trip as there are numerous information and tools accessible to you, as well as many other brewers willing to share their knowledge and experiences.
Creating a business plan, selecting a concept, and choosing an excellent location are just some of the necessary first steps to starting a nanobrewery.
Investing in the right supplies and equipment such as fermentation tanks and cooling systems is a crucial step in launching a new brewery.
You'll have to determine costs for renovation, licenses and insurance.
A nano brewery is a small brewing establishment usually run by individual entrepreneurs who make beer in tiny batches.
A brewery is classified as a nano-brewery when it produces three barrels or less beer in each batch.
You have the foundation for significant performance and long-term growth if you have well-thought-out and documented strategies, processes and reporting in place. Now go forth and do what you do best: brew beer!