Best Mexican Beer: A Top-selling List To Make Your Summer Even Better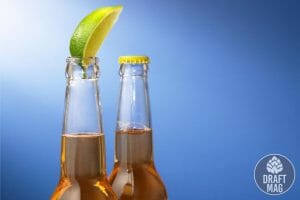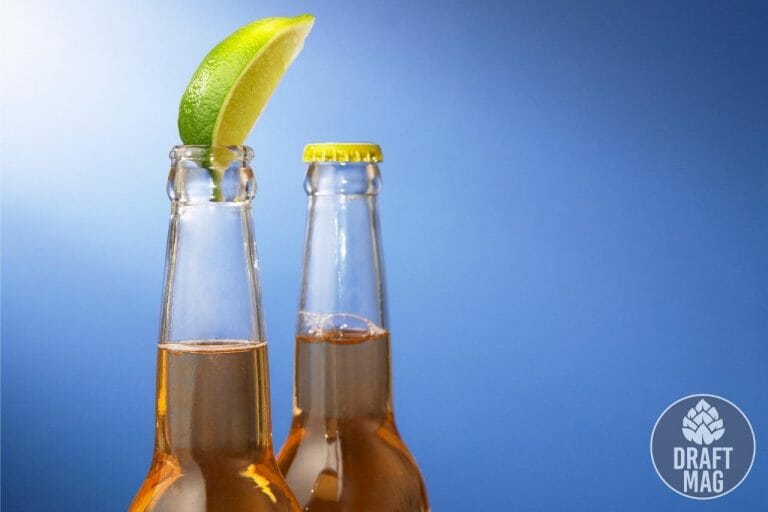 The best Mexican beer is not limited to the ever-popular Corona beer. In fact, Mexico is the brewing hub of some of the most refreshing beers around the world. The fact that Corona is one of the top-selling beers in America and worldwide only shows that Mexico has so much more to offer in its Mexican lager range.
If a beachside summer vacation with a bottle of Corona makes you feel excited, then continue reading because we have a list of all the best Mexican beers you need to try.
The 10 Best Mexican Beers You Need To Try
We know you're excited, so let's get right down to the best among the rest when it comes to Mexican beers!
Corona Extra Mexican Lager Beer
We couldn't exclude the famous Corona Lager Beer from our best Mexican beer list even though you have probably tried it already. This Mexican beer is marketed as a perfect companion for summer vacations when relaxing under the sun beside the sea.
Corona is commonly served with a lime wedge, but the exact reasons for this are unknown. Beer lovers assume various theories; some believe that lime wedges enhance the beer's flavor, while others state that the lime disinfects the bottle's neck.
Whether it's to conceal the aroma or for decoration, you will never find a corona beer bottle without a wedge of lime. With a fantastic crispness and an overall well-balanced taste profile, this pale lager pairs well with food!
As a pilsner-beer, the Corona Extra packs a 4.5 percent ABV, making it easy to drink. The primary flavors of this beer are derived from malt, honey and notes of fruit.
If the 148 calories on this beer make you worried, the beer brand also offers the Corona Light version for health-conscious beer lovers. If you're looking for complex flavors then this beer might not be the one for you, but Corona Extra can be your go-to beer for thirst-quenching needs all year long.
Modelo Especial
Modelo Especial is a close match to the popular Corona Extra with a very similar taste profile. The similarity of both beers goes back to two factors; firstly, both Corona Extra and Modelo Especial are manufactured by Grupo Modelo, one of the largest breweries located in Mexico. Secondly, both beers are pilsner-style lagers with crispness and balanced flavors. However, Modelo Especial is unique for its full body and richer taste than Corona Extra.
This Mexican beer contains 4.4 percent alcohol with a stronger aroma. It offers a clean finish and has orange blossom honey notes on the nose with hints of herb and citrus.
The beer appears yellowish golden in color and comes in a distinguishable chubby beer bottle. Modelo Especial is the second most popular lager beer in Mexico and the third top-selling beer in America.
It was first brewed in 1925, and as with Corona Extra, this pilsner-style beer is also served chilled with a lime wedge. Be it served with some tacos or a Thai dish, there are endless ways to enjoy Modelo Especial.
Modelo Negra
Another best-selling beer from Grupo Modelo proves that the largest brewery in Mexico really knows how to brew the finest beers! The Modelo Negra is for beer lovers seeking a dark lager taste profile.
This Munich dunkel style lager has an incomparable smooth taste with a delicate aroma. The medium-bodied lager has a rich flavor that tastes delicious alone or with a barbeque.
Widely known as the "cream of the beer," you might fall in love with Modelo Negra's slow-roasted caramel malt taste. The caramel and nutty flavor notes will make you want to reach for more sips.
This Mexican dark beer is remarkable in the balance of bitterness from hops and malty sweetness. If you don't enjoy pale lagers or want a premium flavor experience, the Negra Modelo will serve you well.
Compared to the Corona Extra and Modelo Especial, Modelo Negra has a slightly higher alcohol percentage at 5.4, making it a moderate alcoholic beer. It ends with a little bitterness but is easy to drink.
Victoria
In search of a golden amber beer that will delight your taste buds?
The Victoria beer is the perfect representation of its style, another famous Mexican beer. While tasting it, you will be reminded of a familiar aroma and flavor that resembles Austrian pilsner beer styles, but this is a Vienna-style beer. You might be surprised to find that this beer belongs to the oldest and largest brewery in Mexico — Grupo Modelo.
The beer brand dominates the beer industry in Mexico and has received immense love from beer lovers from the US and other countries of the world. With an alcohol percentage of 4.0, the beer is easy to consume and lovely to look at.
The medium body gives a balance of flavors that are worth the try. The core ingredients of this beer include corn, yeast, black malt and hops.
It is also available in many types of flavor variants.
Sol Cerveza
To enjoy refreshing afternoons under the "Sol" (Sun), there's an excellent alternative to the Corona Extra — Sol Cerveza. As the name suggests, you can enjoy this light lager during summertime. The beer packs an average alcohol content of 4.5 percent. As you open the Sol Cerveza, you will be welcomed with refreshing aromas that invite you to take a sip.
Whether you like to drink your beer with food or on its own, Sol Cerveza fits in all situations. It has very low bitterness, but the sweet profile is slightly enhanced, which some may not prefer.
The taste of Sol Cerveza can feel relatively light on the palate as a Vienna-style lager beer. Brewed in one of the oldest breweries in Mexico, you won't be disappointed with its flavors.
It appears as a light golden color beer, similar to Corona Extra, when poured. As one of the best types of Mexican beer, Sol Cerveza has a concealed flavor of corn, yeast and hops but with a little pronounced taste of black malt. With its low ABV, great flavor combo, and a little too sweet taste, this oldie but goodie beer is a must-try!
Dos Equis Lager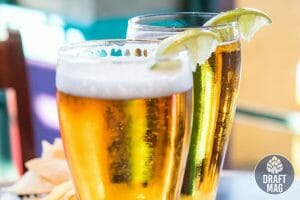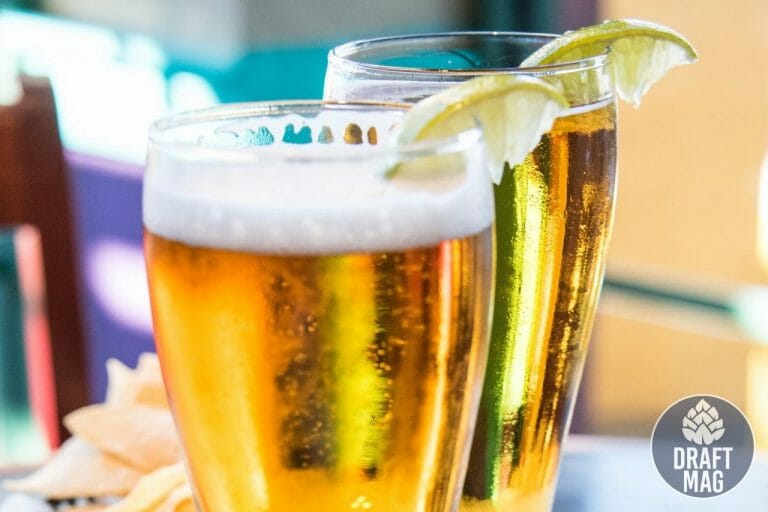 The green bottle of Dos Equis Lager packs a ton of refreshing flavors that feels clean on the palate. The beer brand's popular advertisements and lovable taste mean you've probably come across this Mexican lager beer in your lifetime.
We can't help but appreciate the flavors of malted barley and the smoothness of this beer that has contributed to its popularity. As one of the most popular imported Mexican beers, this pilsner-style beer is easy to drink, thanks to its 4.2 percent alcohol content.
Invented by Wilhelm Hasse, a German expat in Mexico, this golden pilsner-style beer is brewed with the choicest hops and spring water. Expect a clean finish that does not leave any strong aftertaste.
The spices and earthy tones in the beer are appropriately balanced with added sweetness from syrup. At just 131 calories, 11 grams of carbohydrates, and 0 grams of fat, you can let go of your diet concerns and drink a little more than usual.
Another popular beer from the same brand is the Dos Equis Ambar that packs a whopping 40 percent alcohol while providing a premium, full-bodied beer taste in a Vienna-style brew. Be careful about which one you pick, the difference in their alcohol percentages can change it all.
Tecate Original Beer
This 60-year-old beer demonstrates its appeal through its crispy flavors. Named after the city of Tecate, this Mexican beer has a similar taste profile to the ever-popular Corona Extra.
The mouthwatering blend of malt and hops contributes to the refreshing taste of Tecate Original. Just like Corona Extra, the Tecate is also a pilsner-style lager beer.
As one of the most popular Mexican beers, Tecate is easy to drink and remember. We love beers that are easy to consume, which usually means that the alcohol content is marginally low. Similarly, Tecate contains only 4.6 percent alcohol with a very smooth taste. The pilsner-style beer is packed with hops, malts, corn and syrup with an almost champagne-like flavor.
On the nose, it provides a sweet corn aroma that invites you to take more than a sip. For weight-watching beer enthusiasts, the brand also brews a lighter version known as "Tecate Light" with only 3.9 percent alcohol while the taste remains the same.
Tecate Original leaves a lovely aftertaste, but it lacks a typical bitterness that you might seek in a beer. The brand's association with sports events adds to its popularity as well.
Carta Blanca
Carta Blanca is an imported beer from Mexico that comes in classic dark glass bottles with white packaging. This easy-to-drink beer is quite popular in Mexico.
Produced by Cerveceria Cuauhtemoc, Carta Blanca is the first premium beer from the beer brand and has received many recognitions for its specialty. The beer is not only affordable but packs a whole lot of refreshing, crispy and smooth tastes that might become your go-to beer.
Love to enjoy your beer with food?
The Carta Blanca pairs very well with salty food and can be your companion for hangouts and barbeques. This fresh pale lager contains premium ingredients but a very moderate percentage of alcohol.
At 4.5 percent ABV, 150 calories per 12 oz bottle, and with an IBU of 16, you will get to drink a little more of this when the taste grows on you.
When poured in a beer glass, the Carta Blanca has a warm golden appearance that ends with a thick foamy white head. If you don't prefer glass-bottled beers, the beer is also sold in cans. In terms of taste, many beer enthusiasts feel that it carries similarities to Estrella, a lager beer from Spain. Some might not enjoy the aftertaste of Carta Blanca, but the crispness is undeniable.
Pacifico Clara Beer
Most of the beers on our list are pilsner-style lagers, a popular style of beer from Mexico, and the Pacifico is no different. This is a refreshing beverage widely sold in a dark beer bottle and served ice cold.
When the sun is up, a sip of a cold beer like the Pacifico Clara is all you need to quench your thirst. As you enjoy the crispness of this pilsner-style beer, you will discover flavors of the ocean and a hint of grass citrus.
Unlike other standard pilsner beers, the Pacifico is brewed with the finest variety of hops and two-and-six-row barley that is considered premium. To add to this, the presence of specially roasted malts binds all the flavors together.
It is one of those beers to enjoy with friends or even when alone during the day. The high-quality ingredients, lovable taste, and strong similarities to Corona Extra ensure that you won't be disappointed when you try it.
The beer contains 143 calories, 18 IBUs, and a low alcohol content of 4.4 percent. This light Mexican beer has a slightly floral taste. As one of Mexico's most exported beers, Pacifico is also well-loved because of its German roots. The beer can also be a great side beverage for food pairings, as the mild sweetness of Pacifico goes well with spicy food.
Bohemia Beer
As one of the iconic beer brands of Mexico, Bohemia has been delivering premium beers since 1905. The cocoa-like bitterness and notes of vanilla feel fulfilling in the tongue, leaving you satisfied with each sip.
The beer has a remarkable golden to pale yellow color with a foamy head and an herbal aroma when poured. Bohemia is distributed mostly in dark beer bottles.
The beer is of Pilsner – Bohemian / Czech style, with a unique spin on taste and a balance of bitter Styrian hops and sweetness. Brewed by Cervecería Cuauhtémoc Moctezuma, the Bohemia carries Czech origins.
The refreshing beverage has 4.9 percent alcohol content, 21 IBU, and is affordable. Bohemia fits well with most salty dishes with its full-bodied strong bitterness and a touch of spiciness.
Mexican Beers
The unique lager properties of Mexican beers, along with its history attached to Austrians and Germans who largely influenced the brewing, is just one of the few reasons to indulge in some Mexican beer goodness. We reached out to our beer specialists and tried as many Mexican beers as we could find to prepare the list of the top Mexican beers that need to be in your fridge!
Conclusion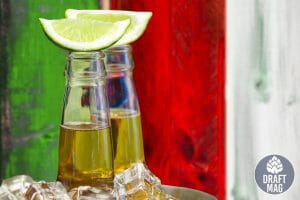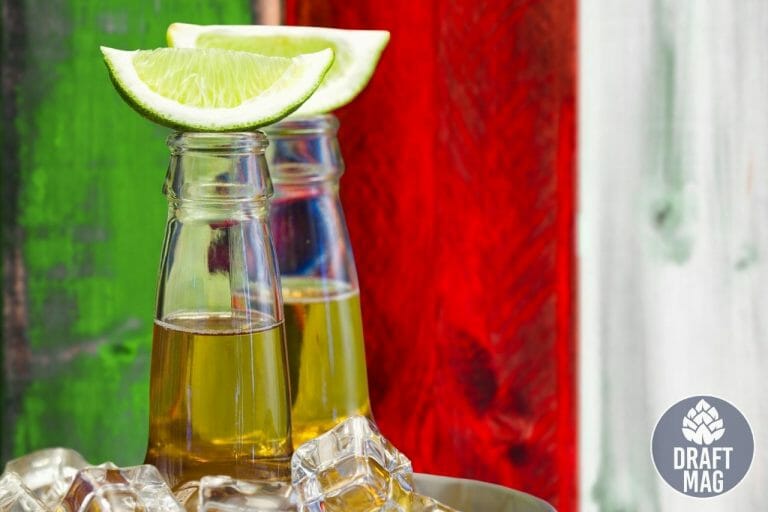 Whether you are a diehard beer lover or just looking to try a new Mexican lager, there's definitely the perfect beer for you somewhere on our list. Here are some of the key points we learned about Mexican beers:
Mexico is the brewing hub of some of the most refreshing beers around the world.
The unique lager properties, heavily influenced by Austrian and German elements, is just one of the few reasons to indulge in some Mexican beer goodness.
Some of the must-try Mexican beers on our list include the many types of beers manufactured by Grupo Modelo, Sol Cerveza and Don Equis Lager.
Tecate Original Beer, Carta Blanca, Pacifico Clara Beer and Bohemia Beer complete this roundup of the best Mexican beers in the market.
No matter which of the beers you pick, all Mexican beers promise a refreshing and crisp taste that is perfect for summertime or any time of the day.