Corona Extra Review: Is This the Best Beer Choice for You?
This Corona Extra review opens your eyes to a beer with refreshing flavors and aroma. Corona Extra is among the top favorite beers in America, making its mark as one of the top-selling beers in the U.S. market.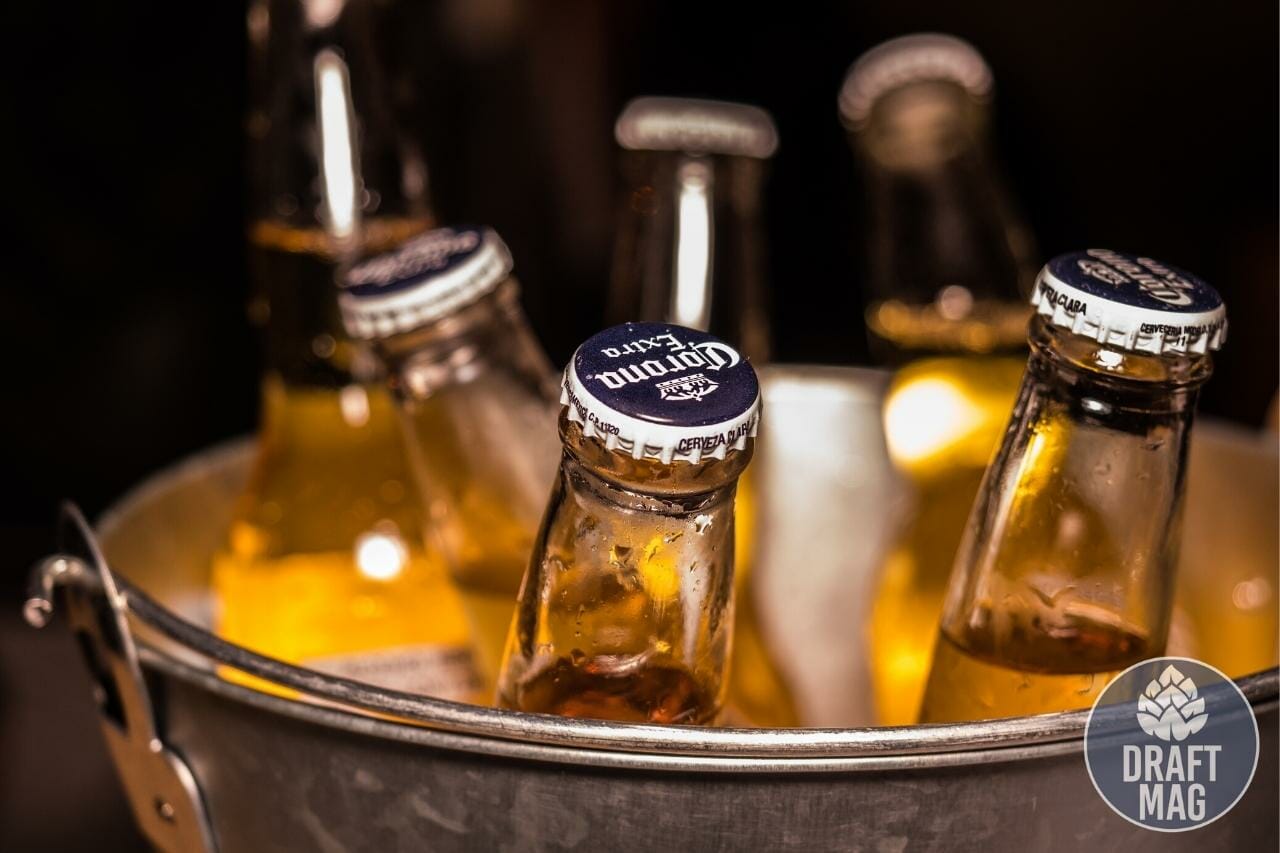 If you find Pacifico or Tecate too expensive or bitter, then Corona Extra will be the perfect beer for you.
Let's have an expert look at some of the features of this delicious beer.
Corona Extra Stats
| | |
| --- | --- |
| Specifications | Corona Extra |
| Country | Mexico |
| Brand | Grupo Modelo/Constellation |
| Style | Mexican Lager |
| Taste | Balanced, crisp, light and refreshing |
| Body | Light to medium body |
| ABV | 4.6 percent alcohol content |
| IBU | 18 |
| Flavors and Aromas | Fruity, honey and malty aromas with citrus flavor |
| Serving Temperature | 53 – 59 degrees Fahrenheit |
Corona Extra Review: Examining the Tasting Notes
Corona Extra is a pilsner-style Mexican lager beer. It is a clean-tasting lager beer named after the sun, hence the name Corona. If you've ever wondered what the "extra" in Corona Extra beer means, it means that the bottle is different from others. The Corona Extra bottle is the only bottle that comes in a 335 ml bottle compared to other bottles in a 330 ml bottle.
Corona Extra is golden blue, evenly-keeled with a crisp, refreshing and balanced flavor. This beer is an easily drinkable Mexican beer, and you can combine it with any delicacy. It is best enjoyed with barbecue on the beach or when playing games.
– Appearance
Corona Extra beer has a very light color compared to other beers. It appears as a pale yellow hue in a glass cup due to the straw copper. This beer is light and has a medium white head.
– Aroma
You will be able to perceive a sweet malt and a bit of sunkiness alongside a hint of green apple and citrus on the nose.
– Mouthfeel
On the palate, Corona Extra is recognized by a quick effervescence that starts at the tip of your tongue and then travels upward. After this, the intensity of sweetness increases but stops at a point to allow bitterness to set in. They are all mild notes with a bit of grain and a muted citrus.
– Taste
In the end, Corona Extra taste is quite bitter on the finish. However, the bitterness fades away rather quickly, leaving you with a sugary taste and persisting bubbles on your tongue and the back of your throat.
– Food Pairings
Some people compare Corona Extra to milk, coating and soothing the tongue after eating hot foods. So you want to pair this beer with hot wings, salsa, Thai dishes, or other spicy varieties. Generally, it is perfect in dishes where chilies are the main ingredients.
Ingredients
This beer has its aroma evenly distributed. It contains a blend of malt and a fruity-honey touch. Corona Extra beer is made with the finest quality you can ever think of, and it is crafted with refreshing well-balanced hops and malt crisps. Corona Extra beer gives you that balance between a heavy beer and a light beer.
Coronita Extra ingredients include:
Filtered water
Corns
Hops
Yeast
Malted Barley
Nutrition Facts
Corona Extra beer has about 124 calories for every 335 ml or 12-oz serving. To burn every pint you consume, you will need close to 20 minutes or more on the treadmill, depending on your activeness. In a 100 ml bottle of Corona Extra, there are about 42 calories.
The calorie level is not too high, allowing you to maintain your weight. Compared to other beers, you will notice that the calorie level is low; thus you can avoid unnecessary weight gain. This is because it has zero grams of fat.
Corona Extra alcohol percentage is 4.5 percent, following the industry standards for a regular beer. The Coronita Extra alcohol content is average, giving it that light taste. The alcohol content is relatively low, allowing many beer lovers to enjoy it with lower chances of getting drunk. Moreover, the low alcohol content lowers the chances of developing high blood pressure.
Corona Extra History
Corona Extra has consistently been brewed in Mexico since 1925 before its debut in America in 1981. Although beer giant A.B. InBev produces it, Constellation Brands in America also boasts of its production. This Beer has a crossover between German-style and Mexican Lagers. This is because its first brewer Adolf H. Schmedtje, a German immigrant, imbibed the traditions and flavor of his home country.
Corona Extra has a light straw color, is very light in taste, and has a moderate hop. Even though Corona leads the market in Mexico, it is not the best beer produced by Grupo Modelo. You get this feeling from taking Corona Extra, and it is pretty different from every other beer you know.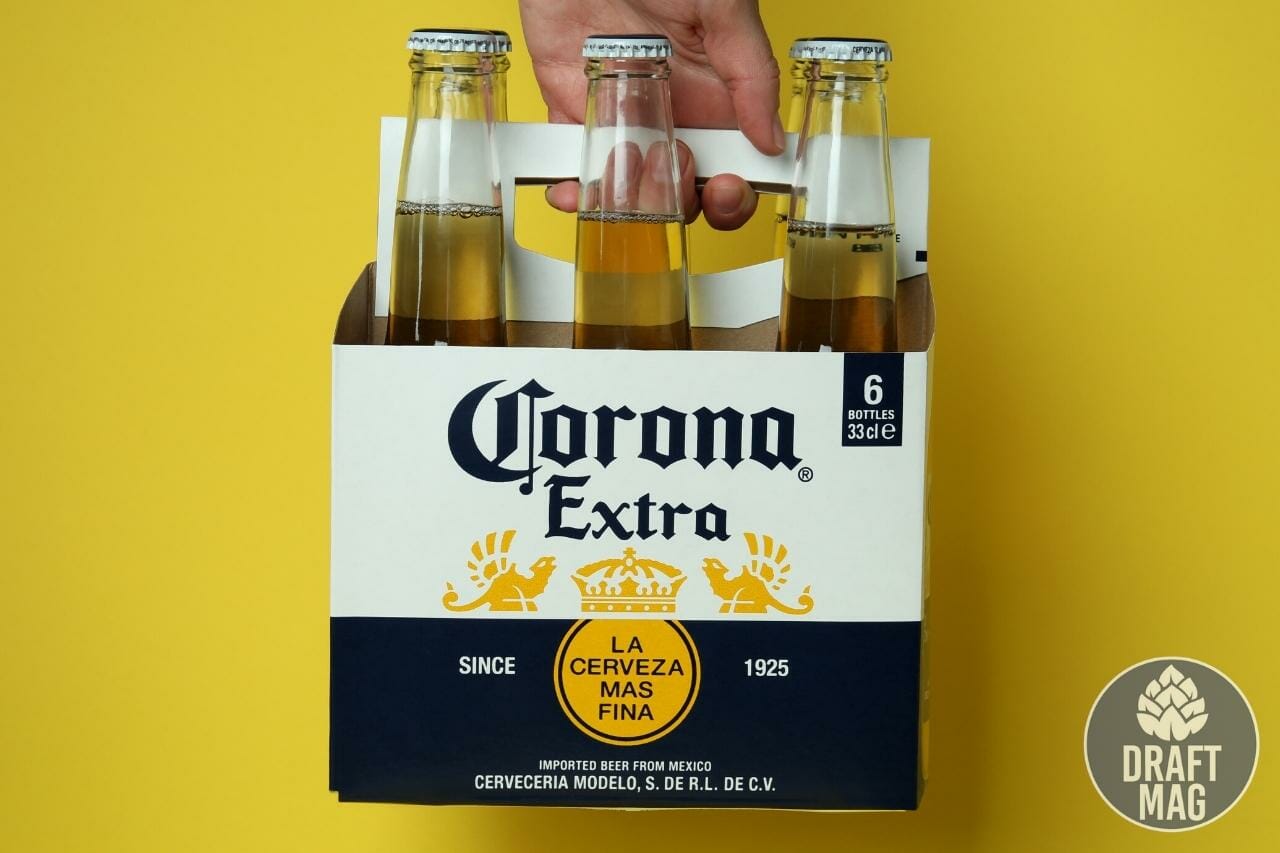 Corona Extra sets the perfect mood, allowing the conversation to flow naturally between family and friends. Corona Extra beer is sold for a few dollars, and compared to its rivals, the price range is in the low to middle areas. It is as popular as top American brands like Coors and Budweiser, and you can get it in virtually every store, restaurant or bar in the United States.
– Pros of Corona Extra
Here are some of the best things about this beer:
Corona Extra beer is affordable.
It is a widely available and highly drinkable Mexican Lager beer.
It is uncomplicated, crisp and refreshing.
Corona Extra gives a balance of fruity flavors with hops bitterness.
The alcohol content of 4.6 percent is perfect for regular sips.
– Cons of Corona Extra
Here are some points to think about when planning to buy Corona Extra:
Corona Extra beer may be considered too basic compared to other Lager beers.
It has a bit of sunkiness that may not be appealing to some people.
Frequently Asked Questions
Do you still have questions regarding Corona Extra?
Don't worry, we have got you covered!
– Corona Extra vs Coronita Extra: Is There a Difference?
Coronita Extra is just the smaller version of Corona Extra, as Corona Extra beer comes in a 335 ml bottle while Coronita comes in a 210 ml bottle.
Although they have the same ingredients and characteristics, they differ only in their bottle sizes. The name Coronita has its origin in Spain, where "ito" or "ita" are added to words to describe the smaller version.
– What Is the Best Way To Enjoy Corona Extra?
Storing the beer in a chilled place, serving it cold, and adding a squeeze of lime will make for the perfect Corona Extra beer experience. There are different ways to enjoy your bottle of Corona Extra beer. First, you need to store the beer at 53 to 59 degrees Fahrenheit. Before opening Corona Extra beer, you must keep it in a chilled, calm, dry and dark area to keep it fresh and flavorful.
Always remember to serve the beer cold. This is the best way to enjoy Corona Extra. The best temperature for this is 32 degrees Celcius, i.e., 20 degrees below the required storage temperature.
It is advisable to squeeze some lime into your Corona Extra beer bottle. First, fold it and push it into the bottle's neck, then use your thumb to block the mouth of the bottle to prevent air from escaping. Lastly, turn your bottle upside down and spike with citrus.
The resulting flavor will keep you wanting more!
Corona Extra Beer and Lime
If you have ever ordered a bottle or glass of Corona Extra beer, there is no doubt that it is served with a wedge of lime packed on the neck.
But, have you ever wondered why?
The interesting thing is that no one knows why this is done.
Although there are numerous rumors about why lime is necessary to drink the Corona Extra beer. Some beer enthusiasts believed it resulted from a bartender's desire to start something new. Another rumor was that it is added to sterilize the rim. Finally, some say it is a disguise to hide that Corona Extra does not have flavor.
Some people even say that is another form of market strategy. We all know that Corona Extra beer is very significant in marketing. Corona is just as great as Jack Daniels and Budweiser regarding branding, so it might just be a genius idea to add lime for marketing.
– Where To Buy Corona Extra Beer?
The Corona Extra beer can be found and bought virtually anywhere in the United States. It is available in retail shops and supermarkets, and you can also find it in restaurants. In addition, Corona Extra beer is available in various bottle sizes, so you can easily find the best fit for you.
– Is Corona Extra a Good Beer for You?
Yes, Corona Extra beer is good for a person as this beer has many nutritional benefits that make it better than other beers. Corona beer is beneficial to your heart and also prevents kidney stones. Some beer lovers even believe that drinking Corona beer is beneficial by helping to strengthen bones.
Like many other beers in its class, you can sit back and enjoy Corona Extra after the day's stress. It calms you and helps your brain relax at any time of the day. Corona Extra beer has low alcohol content, ensuring that you control your alcohol intake. You can also watch your weight while drinking this beer.
Conclusion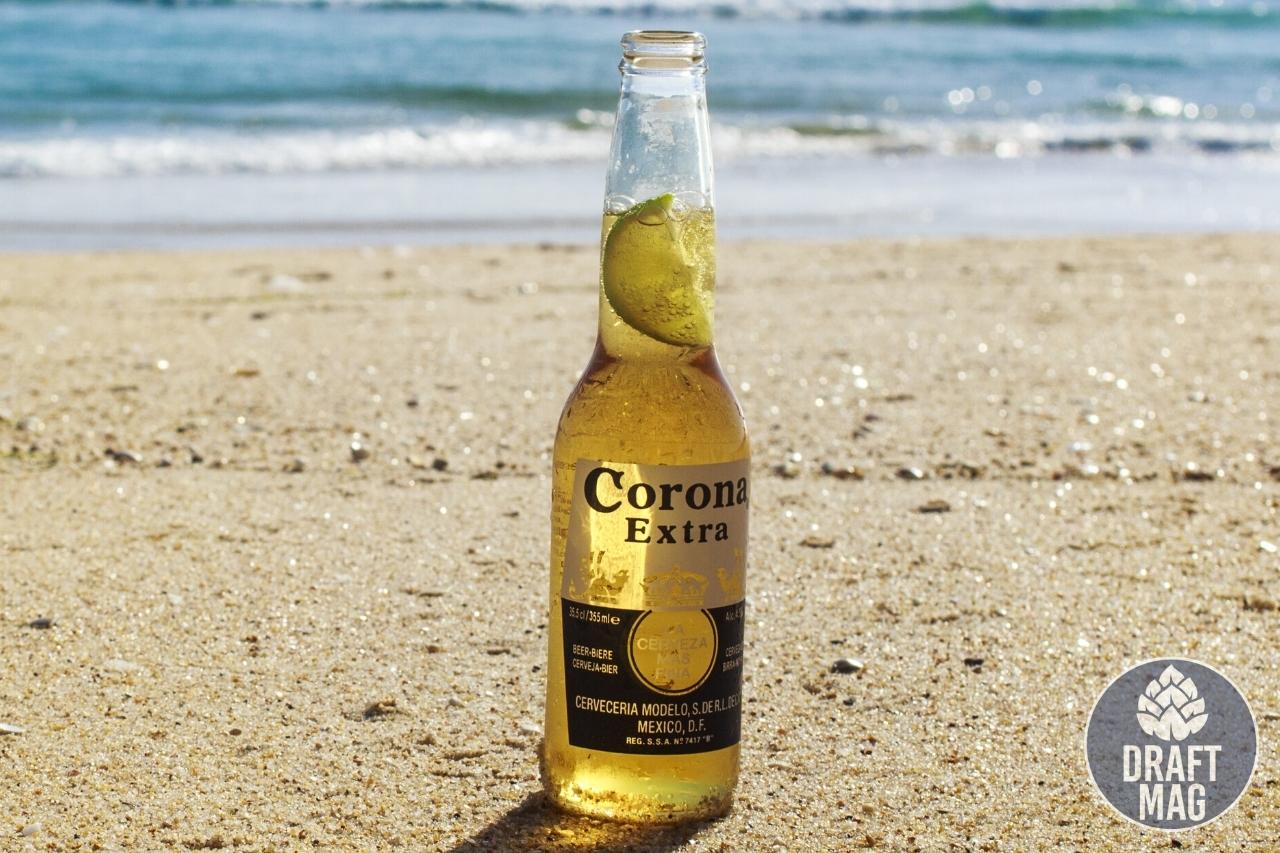 This Corona Extra review gave you a better and more precise insight into what the beer is all about. So let's have a quick recap on some of the important points:
Corona extra is among the top favorite beers in America. This beer is one of the top-selling beers in the U.S. market. Corona Extra beer has a crisp, refreshing and well-balanced flavor.
The ingredients for producing Corona Extra are yeast, hops, corn, malted barley, and refreshing water.
The alcohol content in Corona Extra beer is 4.6 percent; therefore, you can control your alcohol intake.
Corona Extra beer has about 124 calories for every 335ml or every 12-oz serving; thus, you can control weight gain.
Corona Extra is best taken with lime. It should be stored in a cool, dry place away from light before drinking. You can get Corona Extra in retail shops, supermarkets and restaurants. They also come in different sizes.
The information in this review will help you decide if this beer is best for you. Consider Corona Extra today if you need an affordable, top-quality beer with refreshing flavors and aromas.