Green Flash West Coast IPA Review: Try Out This Creamy American IPA
Green Flash West Coast IPA is a bubbly ale with a medium body and a massive amount of hops. It will engage with your tastebuds from the start and leave you with a lingering, long-lasting finish.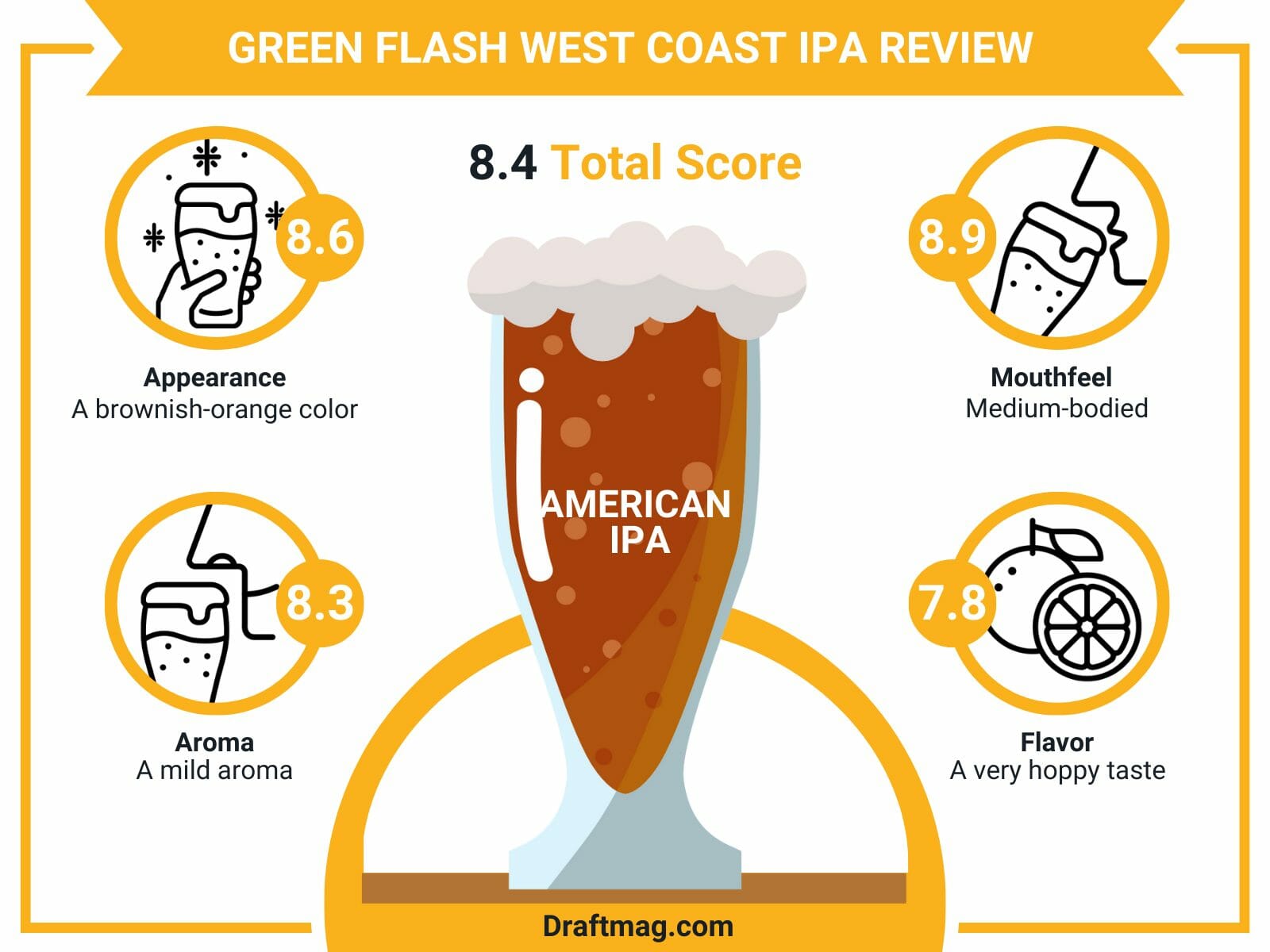 The IPA offers a vibrant character from different kinds of hops, hoping to pull you into adventure and discovery. Keep on reading our complete review below to know more.
Green Flash West Coast IPA Stats
| | |
| --- | --- |
| Country | United States |
| Brand | Green Flash Brewing Co |
| Style | American IPA |
| Taste | Citrus, hoppy, pine |
| Body | Medium Body |
| ABV | 7 percent |
| Flavors & Aromas | Citrus, pine, grapefruit, biscuits, malt, tangerine, hops |
| Serving Temperature | 50 – 55 degrees Fahrenheit |
Tasting Notes
Green Flash West Coast IPA Tasting Profile
Green Flash West Coast IPA Review
West Coast IPA is an American IPA that is brewed with 7 percent alcohol content. The beer has an orange color and a medium body, with flavors and aromas of citrus, grapefruit, pine, and tangerine from the hops and a biscuity backbone. It features a sticky mouthfeel and a strong aftertaste that keeps the flavors lingering.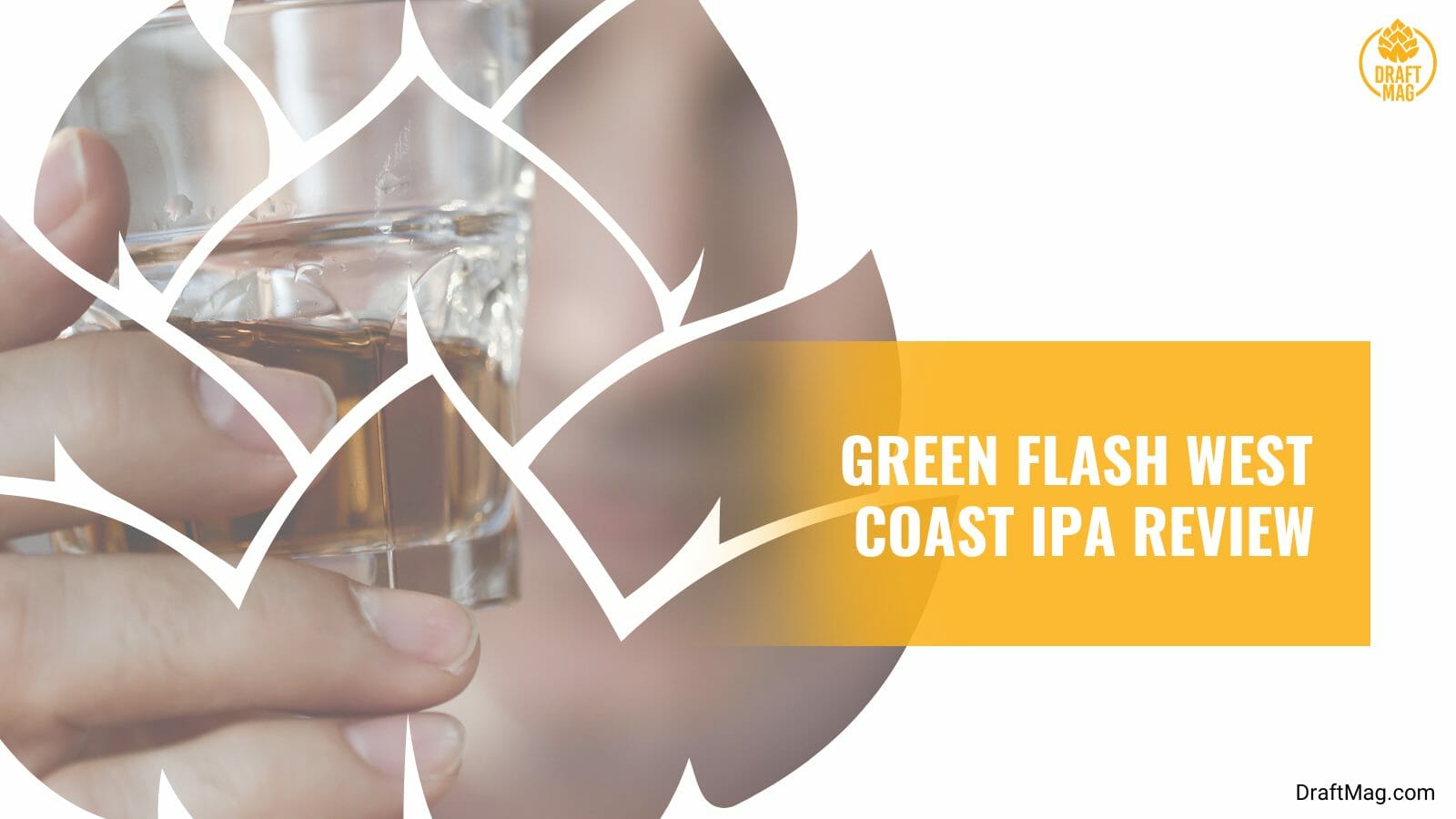 Pour the IPA into a snifter, chalice, or goblet, as these are suitable glasses for this beer type. The beer should not be too cold, and should be served at temperatures from 50 to 55 degrees Fahrenheit. You can garnish it with a citrus slice and pair it with a wide range of foods. It is a refreshing beer with slight alcohol warming and will make a great choice during parties or watching a game.
– Appearance
The IPA pours a brownish-orange color into your glass and is slightly cloudy. It appears translucent, but you can still see through the beer in a glass. On top of it is an off-white head with a creamy texture and decent retention. It leaves some lacing against the glass.
– Aroma
The beer offers a mild aroma that will not overshadow the flavor. It has a malt-forward scent with hints of freshly cut grass. There's a lot of pine and resinous hops in the aroma too, with some citrus. It also smells a bit sweet, with some tangerine and biscuit.
– Mouthfeel
On the palate, the beer is medium-bodied but feels a bit full. There is moderate carbonation too, with a bubbly feeling against your throat as you swallow. You will notice the alcohol warming, but it balances out with the taste. It feels sticky on your tongue, with a bitter aftertaste.
– Flavor
As for the flavor, the India Pale Ale has a very hoppy taste. There is a piney, bitter and resiny taste from the hops, with about 95 IBUs. It's a typical IPA, with flavor notes of grapefruit rind, orange, melon, strawberry, and little herbal hints in the backdrop.
As for the base, the beer has a solid malt foundation with a bit of caramel and biscuits. There is a sharp piney hop bite as you drink, and it overshadows the malts a bit. West Coast beer is a nice dry-hopped ale.
– Food Pairings
The IPA is bitter and hoppy and should be paired with food with similarly strong tastes so that it does not overwhelm the dish. The bitterness will also cool things off when you eat a spicy dish, so try out tacos or burgers with spicy barbecue sauce, spicy noodles, Indian curry, Mexican cuisine, and other hot dishes.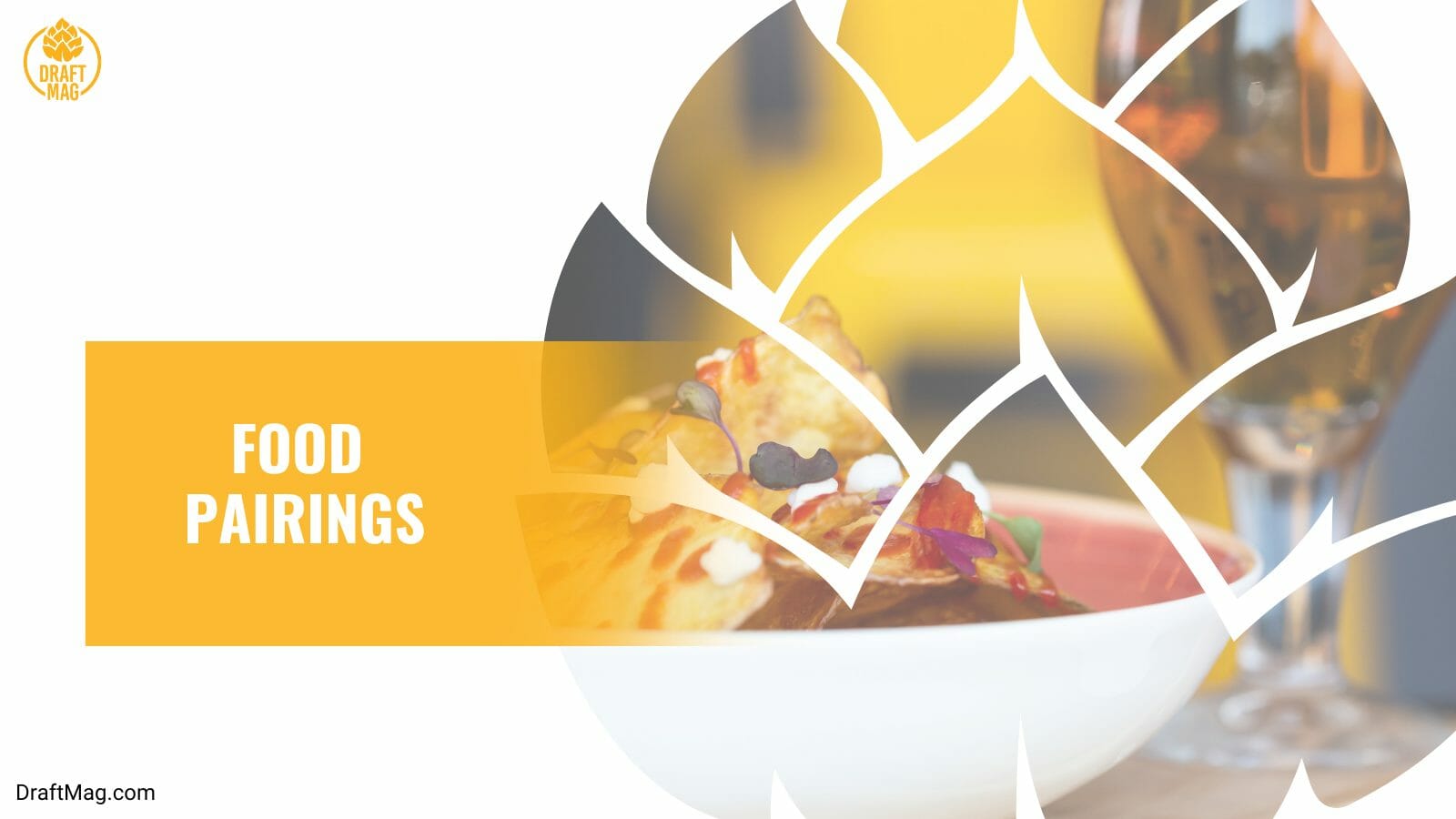 Oily fish also pairs well with an IPA, so try out salmon or mackerel, or opt for standard seafood like sushi, fried fish, mussels, and more. Crunchy dishes go well with the crispy nature of this beer, like fried chicken, corn on the cob, chips, and a crispy potato salad.
The IPA goes great with citrus-based desserts like lemon tart, blood orange sorbet, panna cotta with lemon, lemon cheesecake, and others. You can also have sharp cheeses with the beer, like Cheddar, blue cheese, and spicy cheeses.
Ingredients
The IPA is brewed with different kinds of hops, as expected from the style. It is made with Simcoe, which provides grapefruit and fruity zest, Centennial for citrus and pine, Columbus for pungency, and Cascade, which gives it a floral aroma. The beer is also brewed with malts, yeast, and water.
Nutrition Facts
The IPA has an alcohol content of 7 percent and offers some alcohol warming in the flavor and aroma. As for the IBU, it is at an incredible 95, which is evident in the vibrant hoppy character of the aroma and flavor.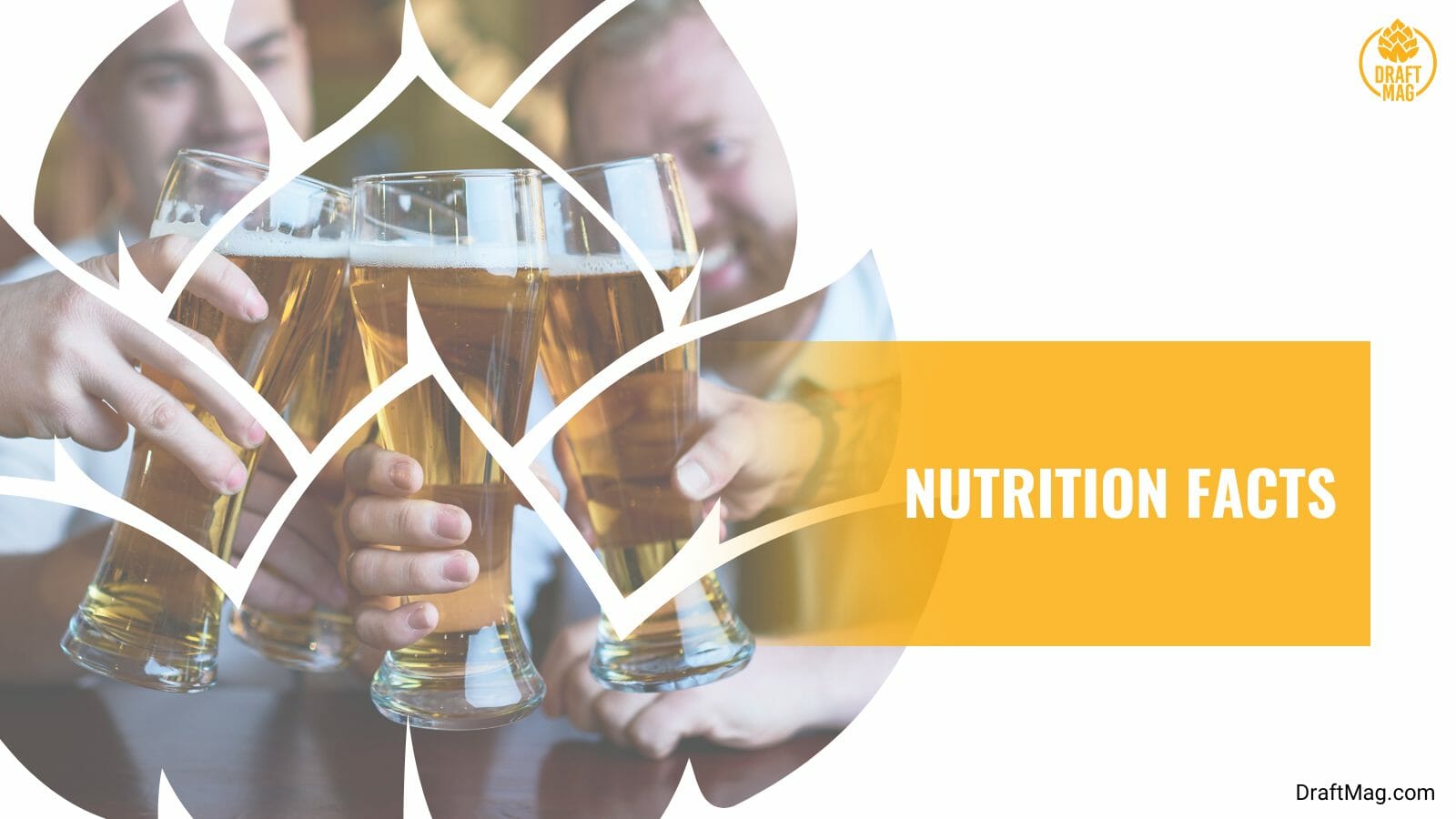 There are 210 calories in every 12 ounces of beer, which is a pretty high level. Consider this when calculating your daily dietary intake. It has 16.87 grams of carbs, which makes it unsuitable for those on a keto diet. There are also 0.5 grams of sugar, 0.5 mg of potassium, 1.62 grams of protein, 44.01 mg of sodium, 0.5 grams of fats, and 1 gram of fiber. It is also not ideal for those on a keto diet.
History
The IPA was first released in 2005. The brewing company was founded in 2002 and is an American craft brewery based in San Diego, California. When the IPA was released, it became very popular and is credited for putting the west coast style IPA on the map.
The IPA is also sold in the European market and has gone mainstream, leaving America. It is a well-loved choice among beer lovers and is still available on tap today.
Conclusion
From the vibrant hops to the sturdy malt backbone, this IPA gives you the ideal hoppy ale character you might be looking for. Check out a summary of our review below:
The Green Flash West Coast IPA is an American IPA with a 7 percent alcohol content.
It has flavors and aromas of pine, citrus, grapefruit, tangerine, honey, malts, and biscuits, with a medium body.
The beer is made with Simcoe, Centennial, Columbus, and Cascade hops.
Serve this brew in a snifter, chalice, or goblet with citrus garnishing.
The IPA pairs well with spicy dishes, oily fish, crispy dishes, citrus-based desserts, and sharp cheeses.
It's easy to give this beer a try, as you can easily purchase it at different online and physical stores near you. You can also drop by the brewery whenever you're visiting California.