Barrilitos Beer Review: An American Adjunct Lager To Behold
Barrilitos beer is an American adjunct lager from the Mexico-based Grupo Modelo. The brewery is known for quality beers, and you may want to know what this light and malty beer offers. Luckily, this detailed beer review will enlighten you on the beer's appearance, aroma, and flavor profile.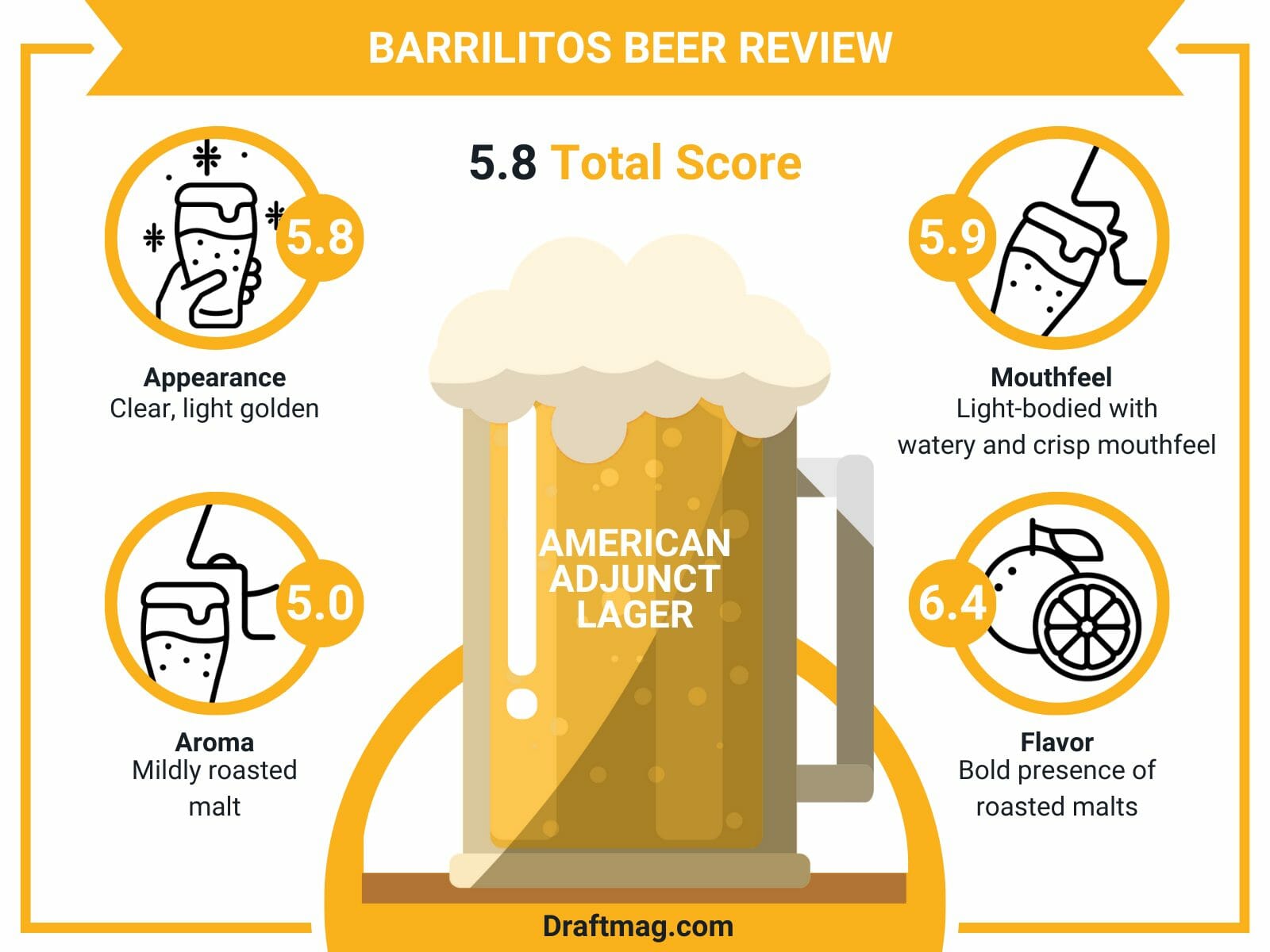 It doesn't end there; we'll also discuss its history, ingredients, and exciting food pairings, so read on!
Barrilitos Beer Stats
| | |
| --- | --- |
| Country | Mexico |
| Brand | Grupo Modelo S.A. de C.V. |
| Style | American Adjunct Lager |
| Taste | Light malt |
| Body | Light |
| ABV | 3.6 percent alcohol content |
| Flavors & Aromas | Malt, floral hops, corn |
| Serving Temperature | 33-40 degrees Fahrenheit |
Tasting Notes
Barrilitos Beer Tasting Profile
Barrilitos Beer Review
Here, we'll explain further what to expect from this Mexican beer under the following:
– Appearance
The Barrilitos beer appears clear, light golden, with a thin white head that clears rapidly.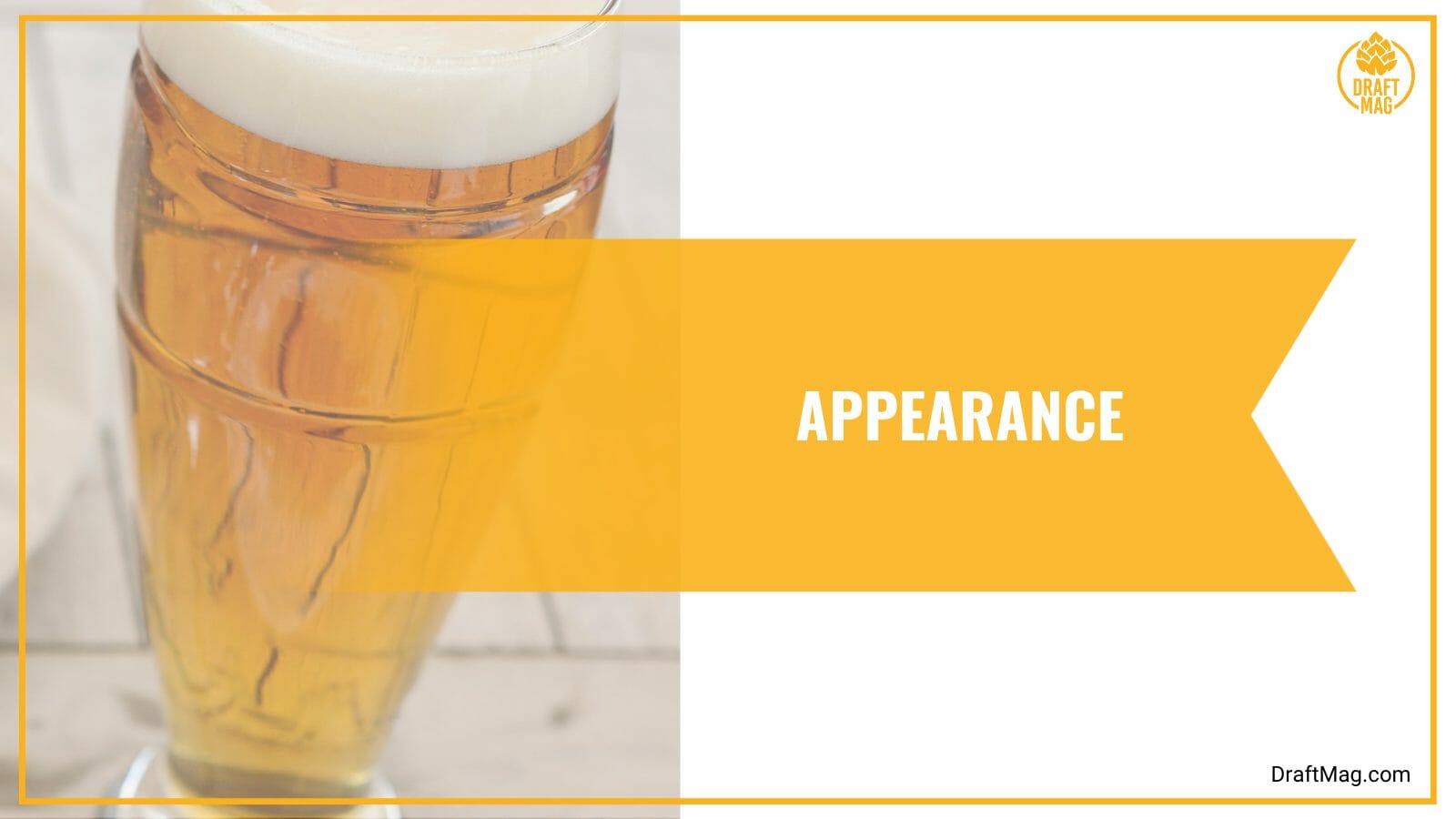 Also, you'll observe a few bubbles rising through the glass due to its moderate carbonation. As a result, the beer resembles a soda.
– Aroma
The beer gives off a sweet grainy note on the nose, especially when it's fresh. In addition, there is a bold presence of mildly roasted malt with corny hints. However, the floral hop note may not be perceived by all as it is mild. Also, if you're handling a Barritilos that has been on the shelf for an extended period, you may smell mild sulfur and cardboard notes.
– Mouthfeel
The Barrilitos beer is light-bodied with moderate carbonation giving it a watery and crisp mouthfeel. The bubbles tingle the tongue, similar to what you get from sodas.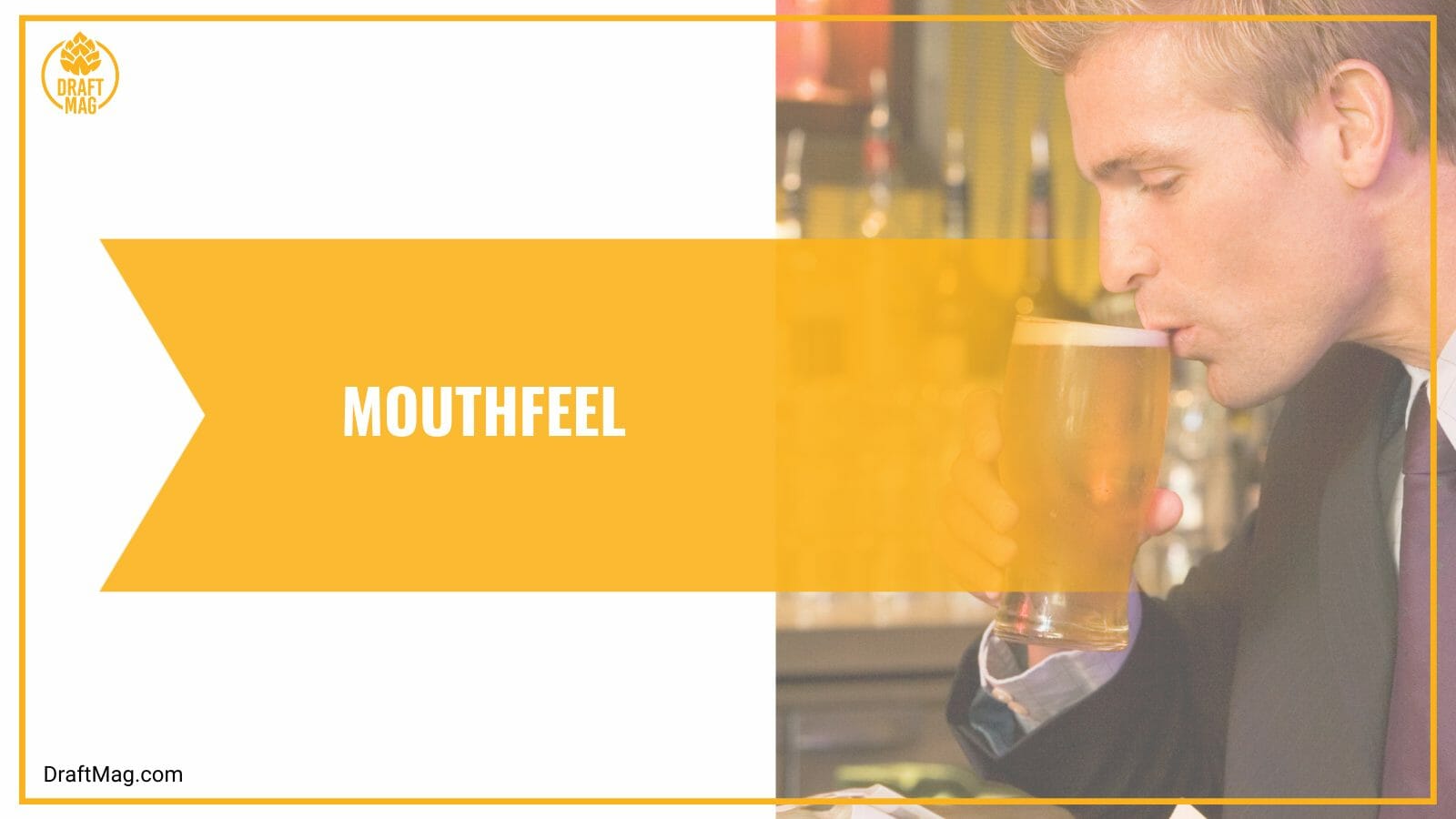 The hop bitterness is mild and does not linger, so the beer doesn't have an unfriendly aftertaste. Overall, the beer is refreshing, easy to drink, and finishes clean.
– Flavor
The Barrilitos beer's flavor follows the aroma with the bold presence of roasted malts followed by sweet corny adjunct notes. On the back end is the not-so-distinct floral hops note giving the beer a little to no bitterness. Also, you won't feel any alcoholic heat due to the beer's low ABV.
– Food Pairings
Barritilo is like a Mexican lager, making it a versatile beer that pairs with a broad selection of foods. It is a light and crisp beer; hence you can pair it with light dishes like soups, tapas, salads, and sushi. When paired with fried foods, the carbonation bubbles cleanse the palate, and the malt sweetness blends with the condiments.
Also, the corny sweetness in the beer is perfect with cheeses like mozzarella, cottage, camembert, cheddar, and brie. Interestingly, you can pair it with salty snacks like popcorn, peanuts, potato chips, pretzels, and crispy chickpeas. Other exciting combinations include grilled soft meats, fish tacos, pasta with light sauce, pork, hot dogs, noodles, and spicy seafood.
In addition, when pairing with desserts, complement the beer's roasted malt notes with milk or dark chocolates, bananas Foster, pumpkin flan, and chocolate cake. The food pairing list is endless, so don't limit yourself to the above suggestions; try to improvise based on the beer's flavor profile. Also, serve in a pilsner glass to appreciate the beer better.
Ingredients
While the beer's ingredients are not revealed to the public, its flavor profile and style suggest that it's brewed with the following:
Pilsner malt
Hops
Corn
Yeast
Water
You can replicate this beer at home with the above ingredients and a few modifications. All you need to do is follow the flavor profile closely.
Nutrition Facts
The 325 ml bottle of Barrilito contains about 12 grams of carbohydrates and 100 calories. The good news is that these values are average; thus, you can have this beer on a keto diet.
In addition, Barrilito beer alcohol content is 3.6 percent which is below average. As a result, the beer is easy to drink without worries about alcohol heat or intoxication. Remember that this beer contains corn adjuncts, so be cautious if you have allergies. Also, the beer is not gluten-free.
History
After answering your curiosity about the beer's features, you may want to know who makes Barrilito beer. The beer is a product of the Grupo Modelo brewery in Mexico. The brewery is situated in Santa Fe and is one of the leading names in the Mexican beer market. Also, it has existed for about a century and is known for famous brands like Corona and Modelo.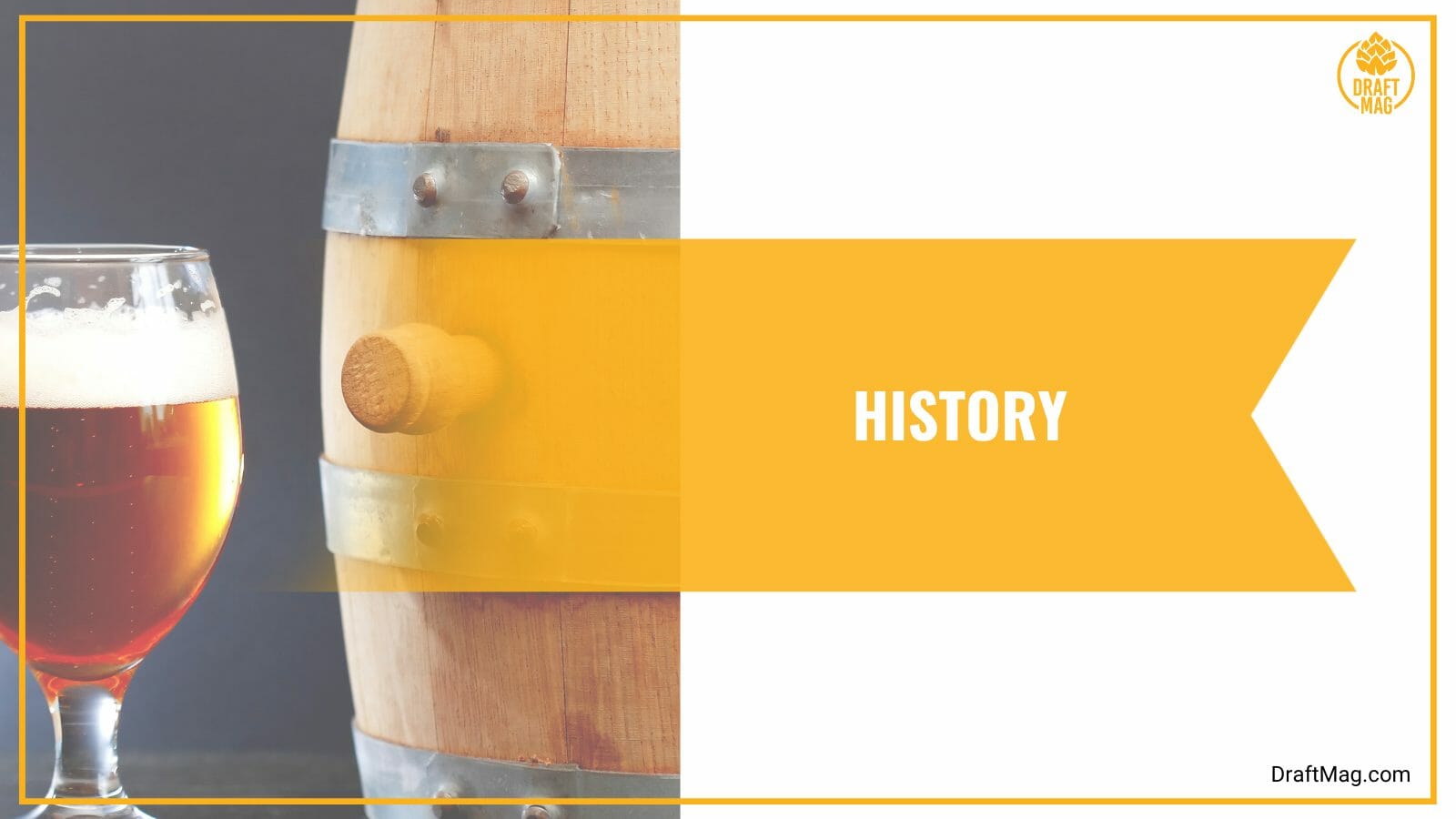 Grupo Modelo trademarked the beer as "Cerveza Barrilitos" in 2014 and exported it to various cities in the United States. However, the brand isn't as famous in the US as Corona Extra, Victoria, and Modelo Especial. But it is well-known and readily available in the Mexican market. Many, especially new beer drinkers, love Barrilitos because of its light and refreshing taste.
The Barrilitos beer price varies depending on the pack, location, and vendor. You can buy Barrilitos beer in USA and Mexico online and in local retail beer stores, restaurants and bars. Also, it is available in 325 ml barrel-shaped bottles in six-packs and 24-packs.
Frequently Asked Questions
– What Is the Largest Beer Company in Mexico?
The largest brewery in Mexico is Grupo Modelo. The company is the country's leading manufacturer and distributor of beer and covers about 60 percent of the beer market. Grupo Modelo was established in 1925 in Mexico. Since then, the brewery has released various beer brands and styles.
Conclusion
If you have read this far, you should know what to expect from the Barrilitos beer, so is it worth trying? Here are vital points to note from this review:
The beer is an American Adjunct lager of Mexican origin with 3.6 percent ABV.
The beer is light-bodied with medium carbonation.
You can pair the Barrilitos beer with salty snacks like popcorn, peanuts, potato chips, pretzels, and crispy chickpeas.
The beer's flavor is a blend of malt and corn adjuncts.
Finally, to enjoy this light and crisp beer on a hot afternoon, serve it in a pilsner glass at the temperature suggested on the table above. Remember that this beer is versatile, so you can explore various dishes with it.