Pub Beer Review: Light Lager for Any Enthusiast
Pub Beer is the type that stands out from other American light lagers is how it balances a complex flavor and amazing drinkability. The light beer is perfect for enjoying the day, as the low ABV ensures you're still productive while downing a can.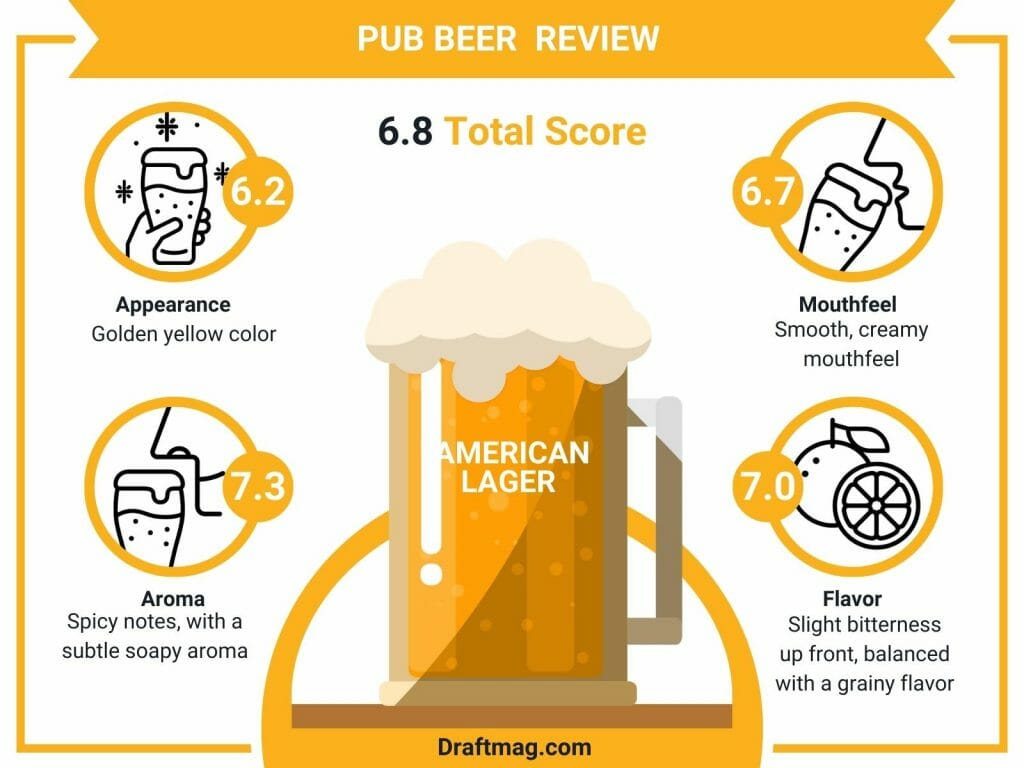 Whether you need a refreshing lager on a summer afternoon or something to warm you up on a cold day, the Pub is the ideal all-season beer. Let's take a closer look at this beer's review.
Pub Beer Stats
| | |
| --- | --- |
| Country  | United States |
| Brand | 10 Barrel Brewing Co. |
| Style | American Lager |
| Taste  | Fruity, malts |
| Body | Light to medium body |
| ABV | five percent |
| Flavors & Aromas | Pears, hops, grainy malts, grassy |
| Serving Temperature | 36 to 38 degrees Fahrenheit |
Tasting Notes
Pub Beer Review
Pub Beer is an American lager brewed by 10 Barrel, with a five percent alcohol level. As you drink the this loved beer, the terms you enjoy are enjoyable and refreshing.
Ensure the beer is refrigerated to fully enjoy its malty and fruity flavor. You can add some lemon to the beer for garnishing. This popular Beer is the perfect choice for any occasion, especially with its refreshing body.
– Appearance
This beer pours a golden yellow color, with a slightly large head that sits carefully on top of it. It appears cloudy with substantial carbonation that presents itself as bubbles. The head is up to a millimeter thick and is a strong layer that leaves no lacing against your glass.
To get the most out of the Pub Beer, pour it into a pilsner glass and you will see the perfect yellow color of the beer. The tall-footed glass has no curves, so it easily preserves the head and enhances carbonation. Nonetheless, You can enjoy the look of it in a pint glass, snifter, or stein, to make it more mesmerizing.
– Aroma
On the nose, this beer will hit you with the aroma of spicy notes. Behind the spiciness are a subtle soapy aroma and some sweetness that reminds you of a pilsner beer. There are hints of lemon, pear, and green apple and a floral and spicy aroma that prickles your nose. You might also notice notes of baked bread and some tartness coming to your nose's sense.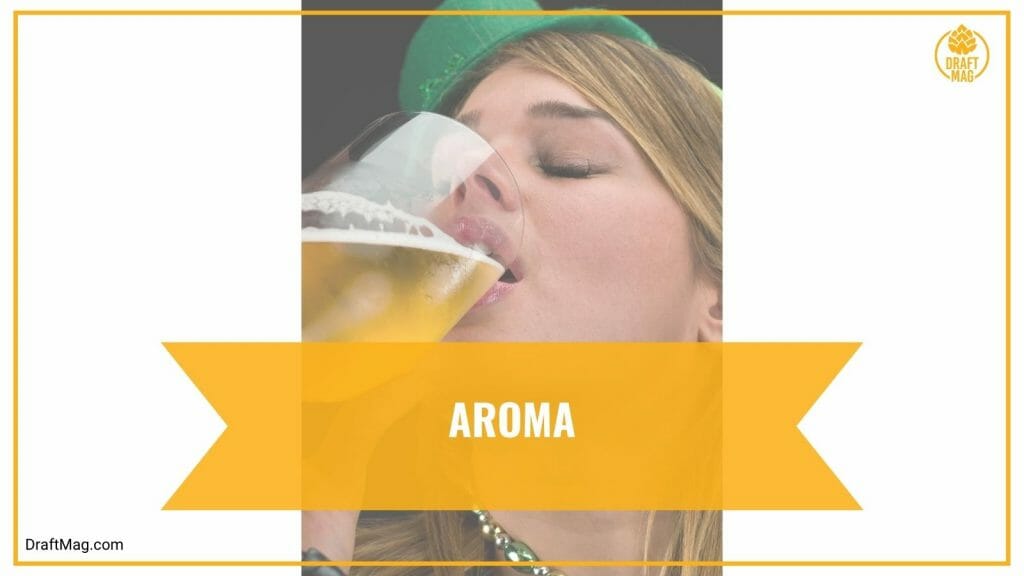 – Mouthfeel
As you drink the Pub Beer, you can enjoy a smooth, creamy mouthfeel that caresses your palate. The beer is not as crisp as you'd expect for a light lager but features a light to medium body.
Since it is heavily carbonated, you will enjoy the popping bubbles at the back of your tongue. This lager is highly drinkable, with a mix of fruit, malt, and spice, to give you a carbonation and foamy mouthfeel. The beer has a clean and spicy finish, balancing lemon, malt, and fruitiness.
– Flavor
The Pub Beer starts with slight bitterness up front, balanced with a grainy flavor. You will notice the fruity notes of the beer, with skins of green apples and the sweet taste of lemon drops. The flavor of pear envelops this.
In the flavor, the Pub Beer offers delicious floral hops and a slight spice character. In the finish, you get hints of light bread and spicy hops. The beer offers a light and crisp finish, with a creamy mouthfeel and high carbonation. The fruitiness and a corn sweetness follow into the aftertaste.
– Food Pairings
This beer is one of the classic American lagers found to this day, which means you can enjoy it with a wide range of foods. You can always have the beer with sweetly herbed chicken, or match it with seafood like shellfish and salmon. In addition, the beer also goes well with hot dogs, fried food, meats, and fatty food. Its clean malty flavor cuts through the spiciness of foods like noodles and barbeque.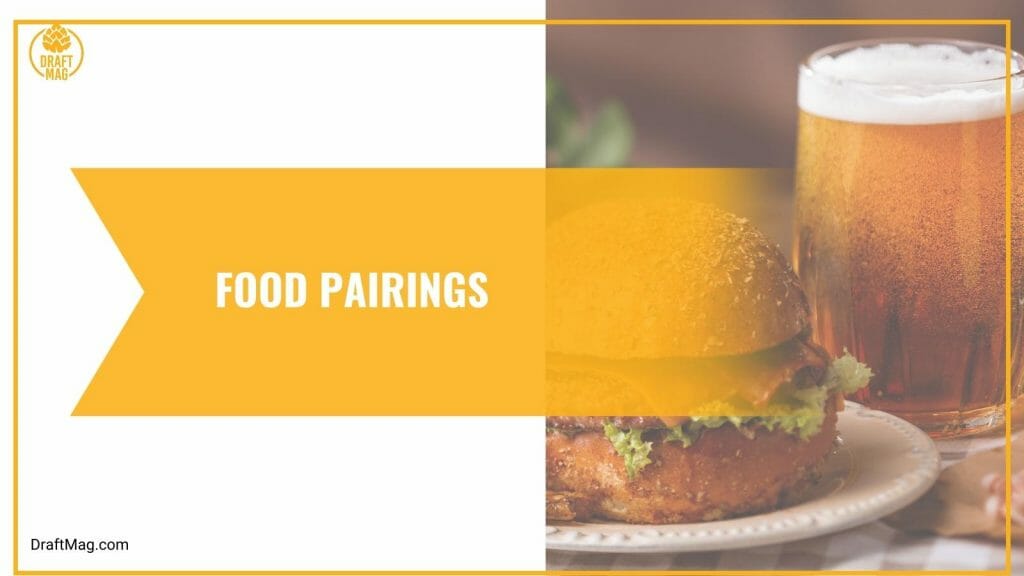 Cheese plates are a perfect match with the Pub. You should enjoy it with sharp and tang cheeses like cheddar, which will go well with the beer's spiciness. At the same time, light cheeses like mozzarella and gouda balance the malty flavor of this beer.
This beer will complement lemon sorbets or fresh berries if you're looking to appease your sweet tooth. You can try out a lemon cake and other fruity desserts.
Ingredients
The exact ingredient in the high carbonated beer is unknown, unfortunately. But, it is clear that it is made with malts, hops, water, and yeast. The malts that brew the beer give it a cracker-like malt aroma, while the hops offer ripe pear, floral and crisp flavors.
The beer is also made with Noble hops, as these contribute to the grainy and spicy flavor you can enjoy.
Nutrition Fact
This beer has five percent alcohol in every 12-ounce serving, while the IBU is 18. With the low IBU, the beer does not offer a lot of bitterness; mostly malty and fruity. The hop character is also average.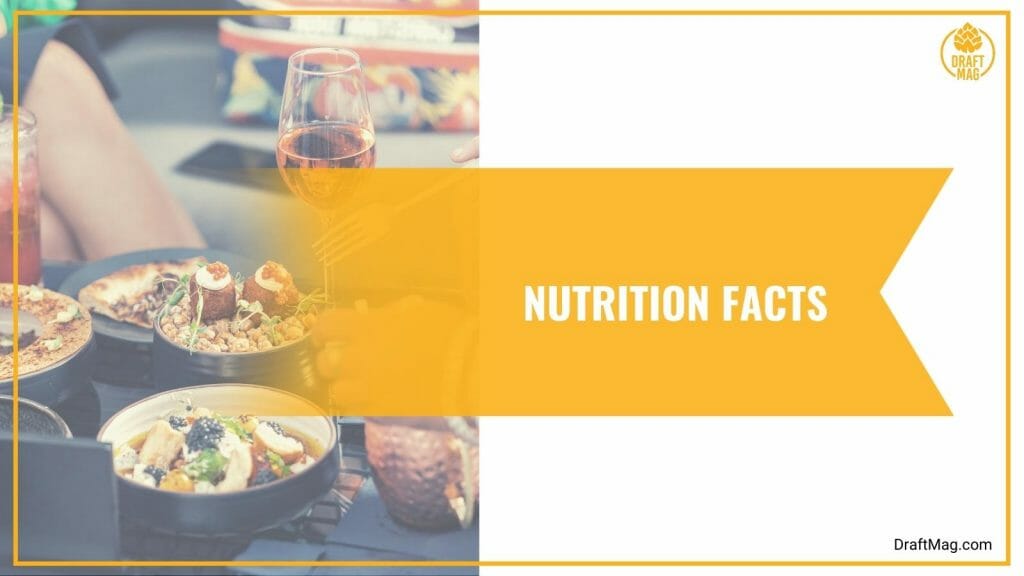 There are 150 calories recorded for this beer, so keep this in mind when calculating your dietary intake. Also, the 12-oz serving has 10 grams of carbohydrates and two grams of protein. There is also 10 mg of sodium in the beer. It is not suitable for those on a keto diet and is not gluten-free.
History
This golden colored beer is an American lager made by 10 Barrel Brewing Co and was first launched in 2013. The brewers made this beer appeal to a wider audience, as it has a low price and offers good value for our money.
It's an award-winning beer, too, as it won the Gold Medal at the 2014 Best of Craft awards. As for the brewery, it dated back to 2006 and was founded by two guys. It has quickly become a top beer in Oregon.
Conclusion
The Pub Beer is the perfect all-season lager for any beer drinker, even those not fans of lagers. Here's a summary of what we covered in our review for this loved beer:
This is an American lager with a five percent ABV from 10 Barrel Brewing.
It has flavors and aromas of pear and other fruits, sweet maltiness, and floral ad grassy hops, giving you a creamy mouthfeel.
The beer contains malts, Noble hops, yeast, and water.
It is best served in a pilsner glass when cold, with lime garnishing.
Enjoy the beer with chicken, shellfish, fried foods, sweet desserts, and light cheeses.
If you're curious about the beer, you can have it at a wide range of stores near you. Or, visit Oregon for a full experience.