Red Trolley Ale Review: Is There a Reason To Try Out This Brew?
Red Trolley Ale easily comes to mind when Irish Red Ales are mentioned. It stands out due to its unique and remarkable taste. Originally brewed as a Christmas beer but now produced year-round, this award-winning ale by Karl Strauss Brewing Company has proven it is here to stay.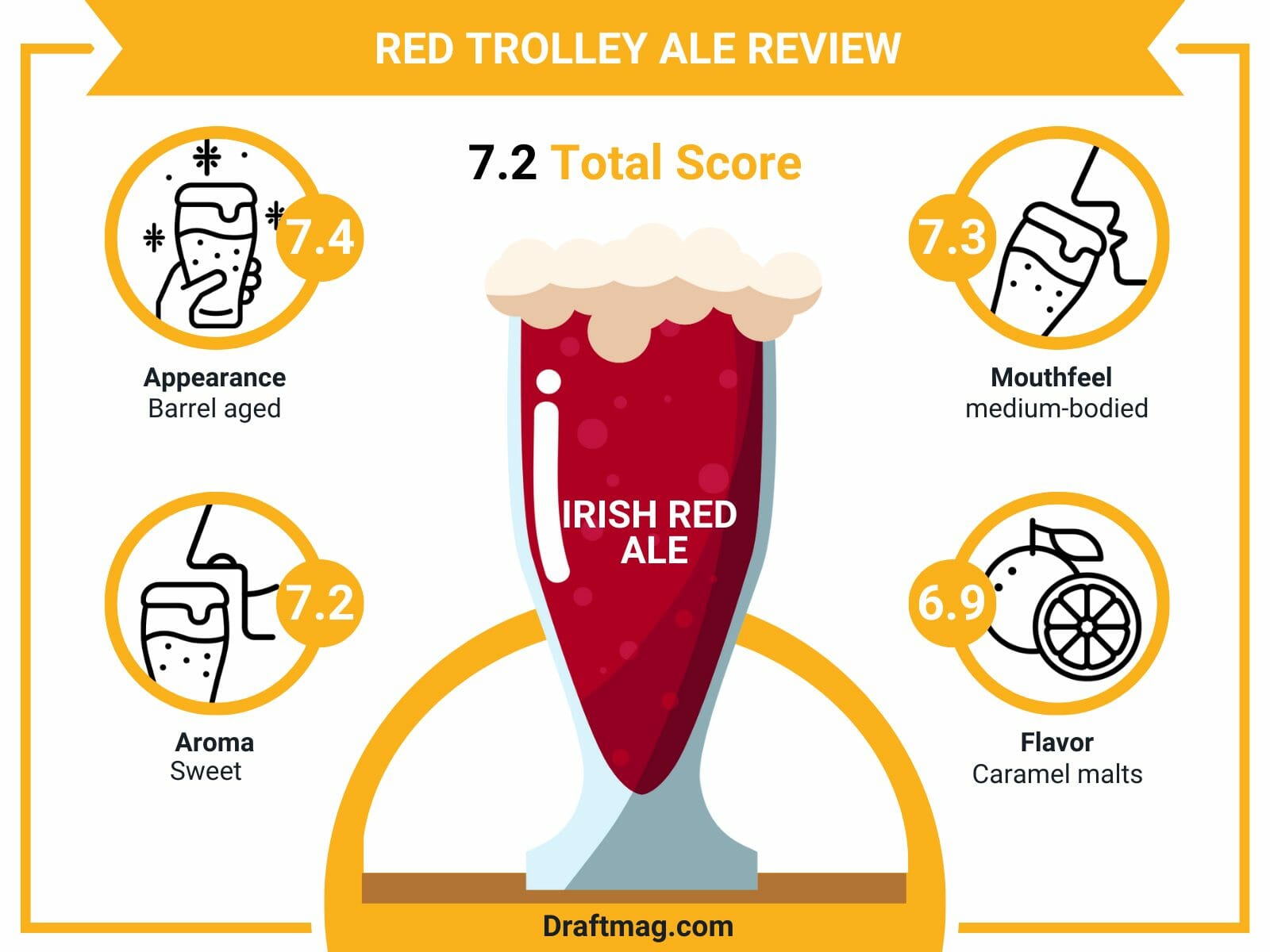 Our team of beer experts has compiled this review to highlight everything you should know about this beer.
Red Trolley Ale Stats
| | |
| --- | --- |
| Country | United States of America (California) |
| Brand | Karl Strauss Brewing Company |
| Style | Irish Red Ale |
| Taste | This beer tastes sweet with a lot of caramel maltiness. Fruit undernotes, toffee, and dark currant also enhance the sweetness. |
| Body | It is medium-bodied with minimal carbonation and a non-sticky texture that makes it smooth to drink. It finishes dry. |
| ABV | 5.8 percent |
| Flavor and Aroma | The flavor and aroma are caramel malt, toffee, raisin, spice, fruit, and currant notes. |
| Serving Temperature | 42 – 50 degrees Fahrenheit |
Tasting Notes
Red Trolley Ale Tasting Profile
Red Trolley Ale Review
Known for its rich malt, raisin, and toffee notes, it isn't hard to see why many beer drinkers are crazy about this beer. However, this review provides an honest insight into this beer and reveals whether it is worth trying or not.
– Appearance
When poured into a beer glass, this barrel aged ale has a reddish brown or mahogany appearance. Perhaps the first striking feature is that it is heavily filtered, as evidenced by its translucence.
You can see it floating clearly through the glass without any haze. This beer has a tan/off-white foamy head that goes up to the top of the glass and sits for a few minutes before receding.
The head retention does fairly well, and as soon as it recedes, you immediately notice a thin foamy layer. This layer is without any lacing and sticks to the glass' side. Overall, the appearance of this beer is very impressive, and even though it lacks any lacing, it still intrigues you into yearning for a sip.
– Aroma
The best word to describe the smell of this beer is "sweet." When you bring the glass close to your nose, you're first hit by strong hints of caramel malts. This scent is not in any way overpowering and remains throughout drinking.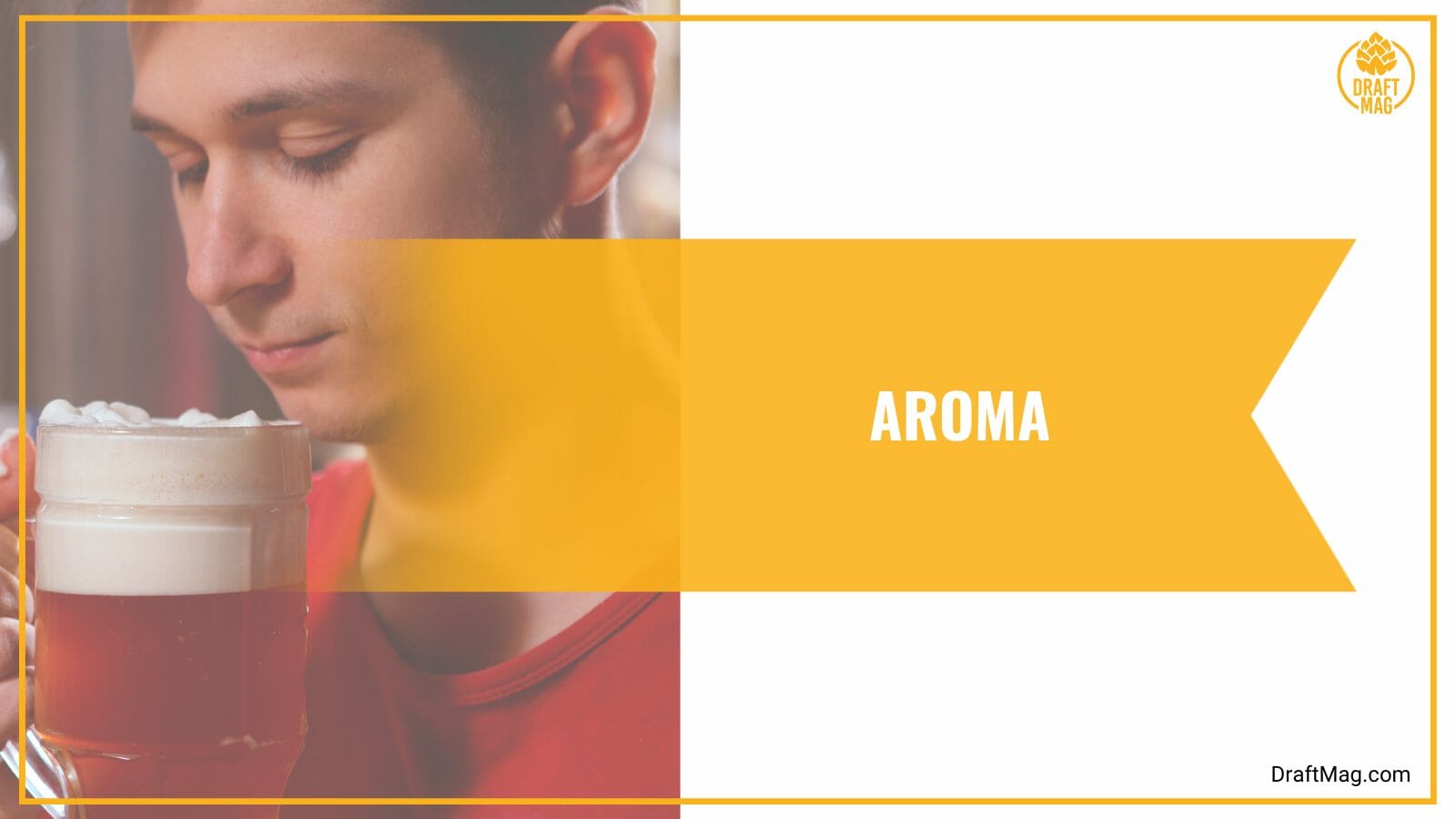 There's also a toffee-like scent that is not as assertive as the caramel. You can also notice fruity scents like berries or currants, a hop spiciness, and a bready, raisin-like note. Along with these is a prune-like note that adds a faint sourness to the scent profile.
Overall, the aroma is interesting and almost unusual for an ale. It is simple yet promises a sweet, refreshing beer and leaves you anticipating the taste.
– Mouthfeel
The mouthfeel is predominantly dry and smooth. It is medium-bodied with slight carbonation that lends to the beer's smoothness. Despite its carbonation, it lacks the fizzy feel associated with most ales, which makes for a clean, non-sticky beer. You can taste the caramel malts all throughout; they leave a slightly rough feel on the palate.
Its fruity composition has a sweet taste, which further enhances its maltiness. Although easily dismissable, you can detect a subdued spiciness at the base. However, this spiciness doesn't leave much of an impression on the palate. There's barely a hint of hoppy bitterness, which is common with most brews of the same style.
– Flavor
The flavor profile of this beer is pretty much the same as its scent. It is predominantly of caramel malts mixed with toast malts for a strong, enticing effect, and a cracker-like flavor that syncs well with the raisin flavor. You can detect fruity flavors from berries, dark currants, and other red fruits.
There's a spicy flavor that appears to be from ginger or onion. As with most ales, this one lacks any hop flavor, and there's barely a sulphuric/alcoholic flavor. Overall, the flavor profile of this beer is quite complex but well-balanced.
– Food Pairings
Karl Strauss Red Trolley pairs well with traditional Irish dishes. Other options are steak, shepherd's pie, banger, mash, and goat cheese soup. You can also pair it with caramel or vanilla-flavored cheesecake, grilled chicken, barbecue, rich potato stew, or heavy Italian pasta.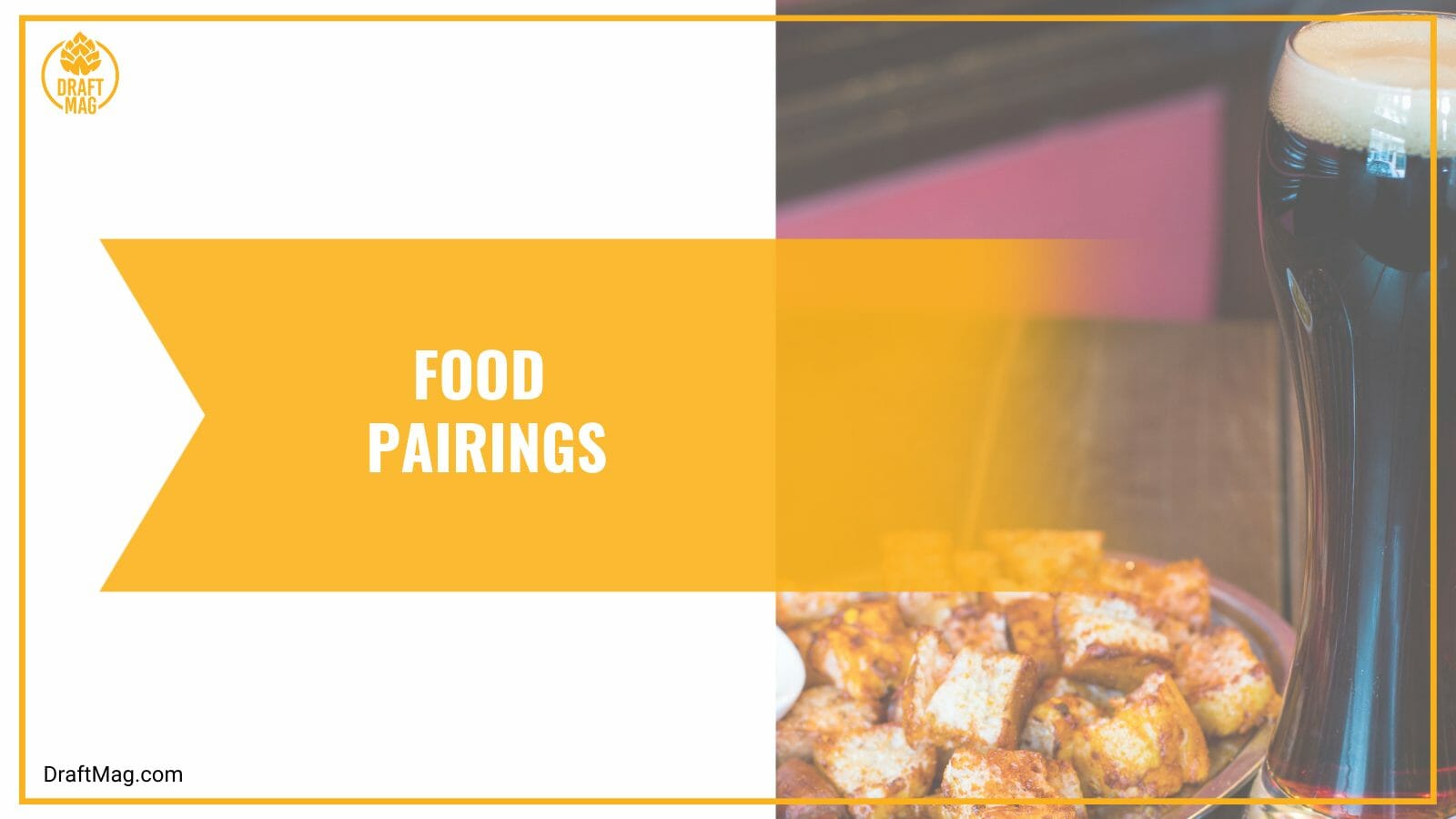 Cracker biscuits also pair well with this craft beer, as well as apple or pecan cookies, French fries, fish and chips, oysters, salmon, bacon, and pizza.
Ingredients
This high-quality pale ale is brewed with various malts including Carapils, Pale 2-row, Caramel 60, and Caramel 80. It is also made with specialty Glacier and Willamette hops, yeast, and water. The brewers guarantee that high-quality ingredients are used for this beer.
Nutrition Facts
This beer contains 203 calories, 21 grams of carbohydrates, zero grams of protein, and zero grams of fat. It also contains zero grams of sugar, zero grams of sodium, an IBU of 17, and a 5.8 percent alcohol volume.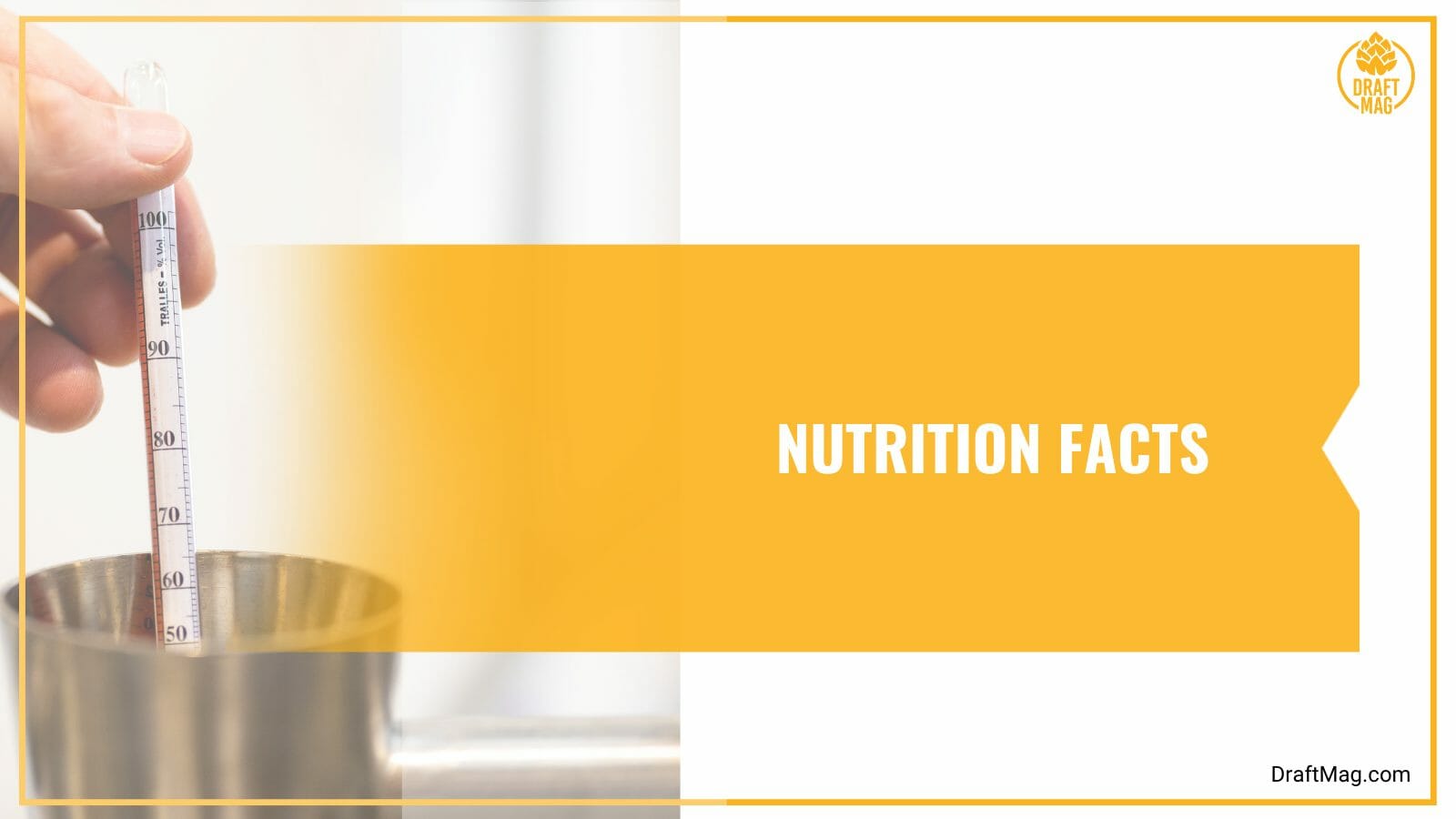 Made from 100 percent plants, it's vegan-friendly, but it isn't keto-friendly due to its high amount of carbs and calories.
History
Red Trolley Ale is produced by Karl Strauss Brewing Company. Karl Strauss Brewery was founded in 1989 by Matt Rattner and Chris Cramer and was the first brewery to operate in San Diego, California. It became popular following the release of this beer. This beer was originally a Christmas beer but became an instant hit among beer drinkers, leading the brewery to make it a year-round brew.
Known for its heavyweight caramel maltiness coupled with toffee, raisin, and dark fruits, this beer has continued to win the hearts of ale lovers everywhere. It has won a few awards, including gold in the Irish Red Ale category at the 2010 World Beer Cup.
It also won silver at the California State Fair Commercial Craft Brew Competition and gold at the San Diego and Los Angeles International Beer Competitions, respectively.
Conclusion
Red Trolley Ale is unique, with a standard that few ales in its style can match. Here's a summary of the points in this review:
Red Trolley Ale has 5.8 percent alcohol volume and is produced by Karl Strauss Brewing Company.
Its aroma and flavor are predominantly of caramel malts, toffee, currants, raisins, and a biscuit-like note.
This beer tastes sweet with a rich maltiness and fruit notes. There's no hop bitterness or alcoholic tinge.
It is medium-bodied with minimal carbonation. Red Trolley is smooth, clean, and finishes dry.
You can pair this beer with caramel and vanilla-flavored cheesecake, apple cookies, shepherd's pie, rich potato soup, and traditional Irish dishes.
If you ever need a reason to try out this brew, our review provides all the conviction you need. With an aesthetic appearance, great flavor profile, and memorable taste, this beer comes highly recommended.