Keystone Light Review: The Light Beer Remains Popular Decades Later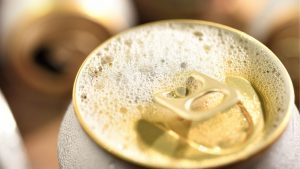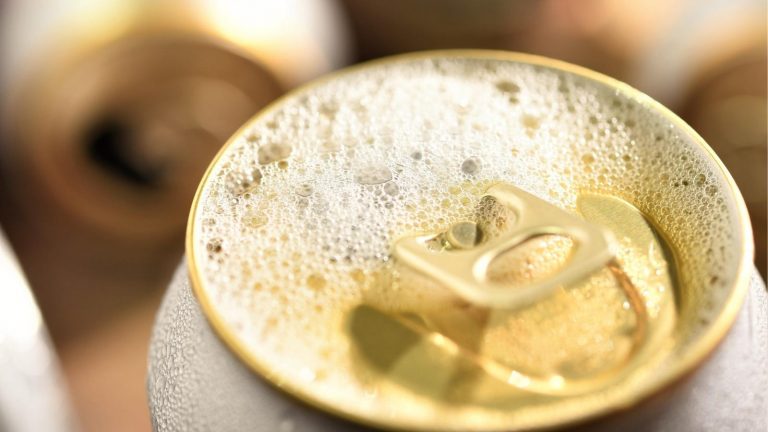 In this Keystone Light review, we provide you with all the details you need to know about your favorite light beer. The cheap light beer is mass-produced, making it the go-to beer for many beer lovers. Although it isn't the best tasting beer in the market, it's consistent, ubiquitous, and perfect for drinking both in the day and night.
Whatever draws you to Keystone Light, be it taste, brand loyalty, or an image, this Keystone Light beer review can change your light beer drinking routine.
Keystone Light Review
The Keystone Light Beer
Country: United States
Brand: Keystone
Beer Style: Light Lager
Beer Type: Lager
Taste: Balanced, crisp
Body: Light-Bodied
ABV: 4.1 percent alcohol content
Packaging: Cans and bottles
Keystone Light beer is a crisp, light-bodied, and refreshing American light beer. The keystone Light alcohol content is about 4.1 percent alcohol by volume (ABV).
The ABV content is lower than the average requirement for American lagers, and almost equals the ABV of other macro "light" beers. Furthermore, the lager beer delivers a clean taste and smooth finish like no other, making it ideal for drinking with friends.
Whether you like to enjoy your beer at bonfire parties or at home on your front porch, you won't go wrong with this light beer. The American lager light beer is perfectly triple-filtered for a satisfying taste with no hints of bitterness.
Ice-cold Keystone light beer pairs well with hot dogs, burgers, wings, and BBQ when enjoying refreshing drinks in the company of your friends outdoors during a cookout. The beer remains smooth since its inception over 25 years ago.
The keystone light taste is crisp and clean, with a smooth finish. The American-style light lager has a metallic-like taste of Coors Light and goes down the gut like water. It also has a light golden color and sweet smell. However, some consumers reportedly experience terrible headaches the morning after.
Keystone Light Ingredients
The ingredients used in Keystone light brewery include:
Corn syrup (dextrose)
Malt barley
Water
Hop extract
Yeast
Keystone Light Nutrition
Keystone Light cans are available in 12-ounce capacities.
The light lager has the following nutrition content:
Keystone Light Calories – 101
Carbs – 4.7g
Fat – 0g
Protein – 1g
Keystone Light beer has a low-calorie density, meaning it contains low calories in every ounce of beer (0.01 cal/oz). It's also rich in vitamins and minerals at about 9.2 percent in every calorie count and it's also a good source of Manganese.
The American-style lager contains sodium and saturated fat, including other risky components in low amounts (0 percent in every ounce of beer). It also has no fiber content (0 percent DV in every 100g). At the end of the day, the nutritional content of Keystone Light indicates that you can drink more of it than other beers.
Keystone Light Taste
As mentioned earlier, the American-style lager is crisp, clean, light-bodied, and refreshing with a smooth finish. However, RateBeer.com ranks it 14th among the worst beers worldwide. Most cheap beers taste bad, but this light beer's watery, flavor-free taste is much better.
Moreover, the Keystone Light taste is also bready "with a 'milky cereal' aftertaste" as some consumers describe it. Notably, the corn syrup used to add fermentable sugar to the malting process doesn't add much flavor to the light beer.
The well-balanced flavor of Keystone Light lager is natural with low bitterness and malty notes. Most consumers don't notice the sweet tones of Keystone Light beer because they often drink it when busy partying or fishing.
The Keystone Beer Brand
Molson Coors Brewing Company, located in Golden, Colorado, is the brand behind Keystone beer. The company first introduced the light beer in September, 1989 in Chico, California. Moreover, the Keystone range of beers are kegged, canned, and sometimes, bottled, with an ABV of about 4.9 percent to 5.9 percent.
Keystone is a major Brad Keslowski's sponsor for car number two in the NASCAR cup series. Available in Ice and Premium varieties, Keystone Light is the most popular light beer under the keystone category.
Coors Brewing Company brews and markets Keystone beer as we mentioned, and it's commonly referred to as the "swill at the bottom of the Coors Light brew vats." Known as "30 Stones," the Keystone brand is packed in 30-pack cases.
"Keith Stone," a character featured in the company's recent marketing promotions, represents the average "everyday man" in the humorous advertisements.
Finally, the beer brand was marketed in the 1990s as the beer that gives no "bitter beer face" and has "bottled beer taste in a can." Today, people prefer bitter beer in cans, yet Keystone Light beer is loved by all and remains a staple of college parties and fishing trips.
Who Drinks Keystone Light Beer?
Most beer lovers consumed the light beer while in college or high school because it's cheap. Some consumers have also drunk it because it was the only beer available at social gatherings they attended.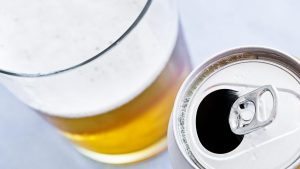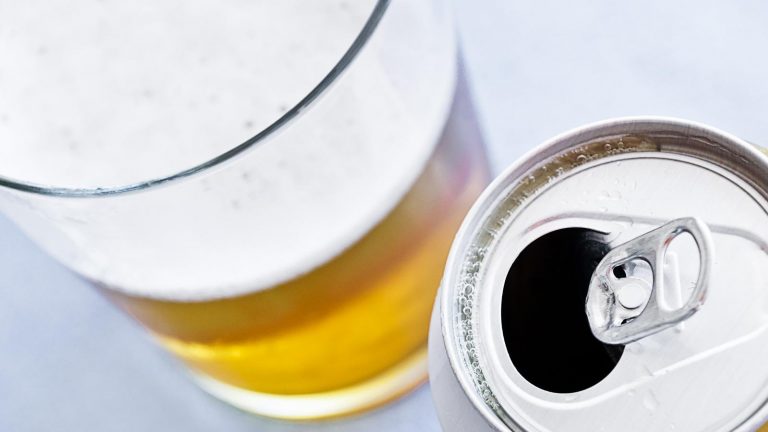 Clearly, Keystone Light is ideal for individuals who love Coors Light and those with the need to drink on a budget. Although it doesn't have a great taste, you may not be able to differentiate it from other light beers after drinking three or four beer cans.
The light lagers come packed in cans and bottles to suit different occasions and needs.
Why Does Keystone Light Taste So Bad?
The American-style light beer tastes just as bad as other light pilsners, and it's mostly due to the fact that it's made with six-row barley, from which it gets a grainy flavor with husky tones.
The six-row barley has high enzymatic power, allowing brewers to add cheaper rice and corn grains without enzymatic power during Keystone Light brewery. Moreover, the light beers taste better when served ice cold because the low temperatures numb consumers' taste buds.
Finally, the American-style beer is used as a hydrating agent and lawnmower beer to replace water. We all know that the bad taste becomes tolerable if consumed for a long slow buzz.
The Bad Taste Does Have Something Good About It
The bad-tasting beers contributed to the rise of the American microbreweries, which make use of expensive grains and two-row barley to produce other beer styles with better taste.
Why is Keystone Light Beer Cheap?
Categorized as a "value" segment beer, Keystone Light targets consumers willing to spend less on their beers. The liquid in this light beer is similar to Coors Light liquid, which is more costly.
Keystone Light or Coors?
Keystone Light is popular among college students because they can afford to buy it without depleting their pocket money, which is why it's a good alternative to Coors.
Many brew drinkers question whether Keystone Light is a disposal strategy for Coors Brewing Company's damaged goods or a true intervention for consumers with tight budgets.
Is Keystone Light Merely Dented Coors Light Cans?
Keystone Light and Coors Light aren't identical despite the relations. Non-corporate experts say the claim is an urban legend and the evidence points to the correlation between the two light beers.
Keystone cans indeed have a dent and share the same shape and size as Coors Light cans. The light beers have a resembling taste and get brewed by the same brewing company.
Despite these eminent similarities, the company retorts that it only reuses its time-tested formulas when producing different beers.
It would be impossible for the company to remove the directly inked label on Coors Light beer cans and reprint them with a new label, and this is the main reason why this is an urban legend.
Although Keystone Light is commonly referred to as "rejected" and "the bottom of the barrel" Coors Light, "just Coors with dented cans," and "the second yeast use," there's no evidence to show that the two light beers are actually the same.
The Keystone Light Smooth Operator Vest
Coors Brewing Company designed the Smooth Operator vest for fishing, and maybe backyard parties. It's built with multiple accessories that would make beer drinkers love the vest more than ice-cold Keystone.
The vest can hold a whole pack of Keystone Light (six cans), two reusable cold packs, and other beer accessories. It comes with a 308-piece tackle box, a collapsible stool, and a collapsible fishing pole with reel. It also has a waist strap and a collapsible hiking pole to make the drinking vest bearable.
The Bluetooth speaker rounds out the vest and comes with solar panels mountable on the shoulders for use on the go. With the high-powered flashlights, you can use your gear even at night.
The Smooth Operator vest eliminates the need to carry items on your back or hands. It also allows you to make just one trip, ensuring that everything you need for your fishing spree is packed in the vest. Moreover, each costs about $2,500 to manufacture, which is why it seems like a marketing strategy to sell more of the Keystone Light beer itself.
Conclusion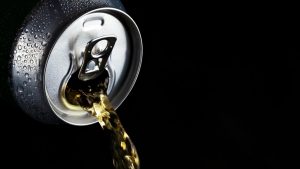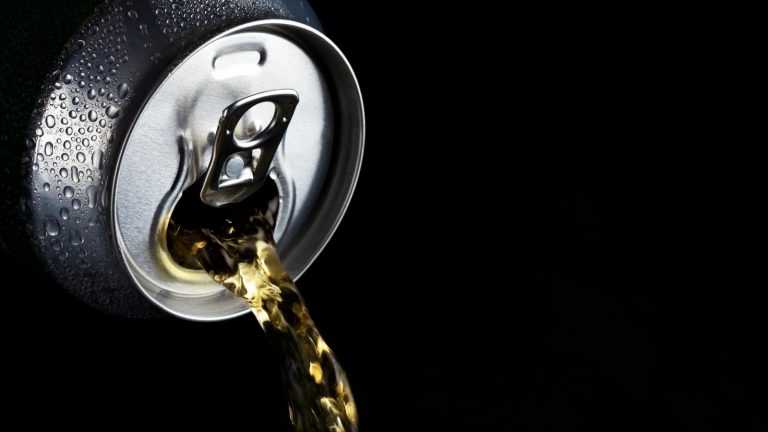 Keystone Light is a light beer for people in college, usually aged below 25 years. However, you can drink any beer you like as long as you're of the legal drinking age. Whereas some people drink certain beers as an appreciation for "finer things" in life, it's purely a "life status" matter for others.
Everyone is unique in life opinions, sense of judgment, taste buds, and even likes, and so is their beer preference – the right beer is in the hands of the beer holder.
So, if you really don't like beers that almost have a watery undertone, then the Keystone light is not for you. However, if you are in college, then go ahead and enjoy a few cold ones without breaking the bank!