Sublime Beer Review: A Well-Crafted Vienna-Style Lager 
Sublime Beer is a fantastic lager that will throw you out of your loop! Rather than an average lager, this beer will surprise you with vibrant flavors of fruits along with the strong breadiness that you expect from a classy lager.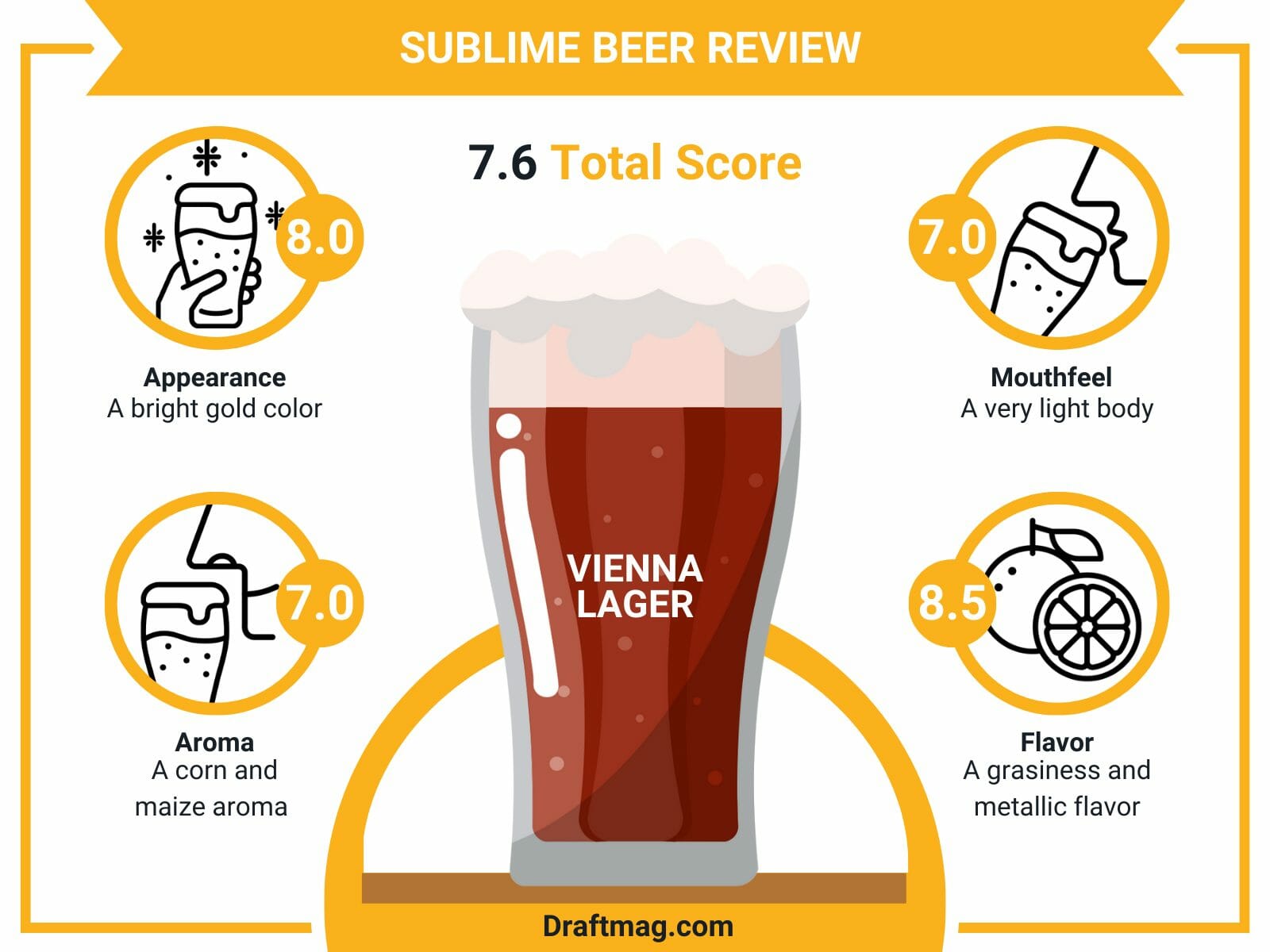 The flavorful lager offers high drinkability that goes great on any occasion, whether you're having a meal or hanging out with friends. In our review below, we cover all the details of this lager, so you know what to expect before taking your first sip. 
Sublime Beer Stats
| | |
| --- | --- |
| Country  | United States |
| Brand | AleSmith Brewing Company |
| Style | Vienna Lager |
| Taste  | Bread, fruits |
| Body | Light Body |
| ABV | 6 percent |
| Flavors & Aromas | Bread crust, corn, grass, biscuit, apples, lemon |
| Serving Temperature | 35 – 40 degrees Fahrenheit |
Tasting Notes
Sublime Beer Tasting Profile
Sublime Beer Review 
Appearance: 8/10

Aroma: 7/10

Mouthfeel: 7/10

Flavor: 8.5/10
Sublime Mexican Lager is a Vienna-style lager made by AleSmith Brewing Co. The juicy lager comes with a 6 percent alcohol content. Don't be fooled, as this isn't your standard macro lager. Instead, this is a well-crafted Vienna-style lager. It will remind you of a European lager but also has hints of a pilsner-style lager.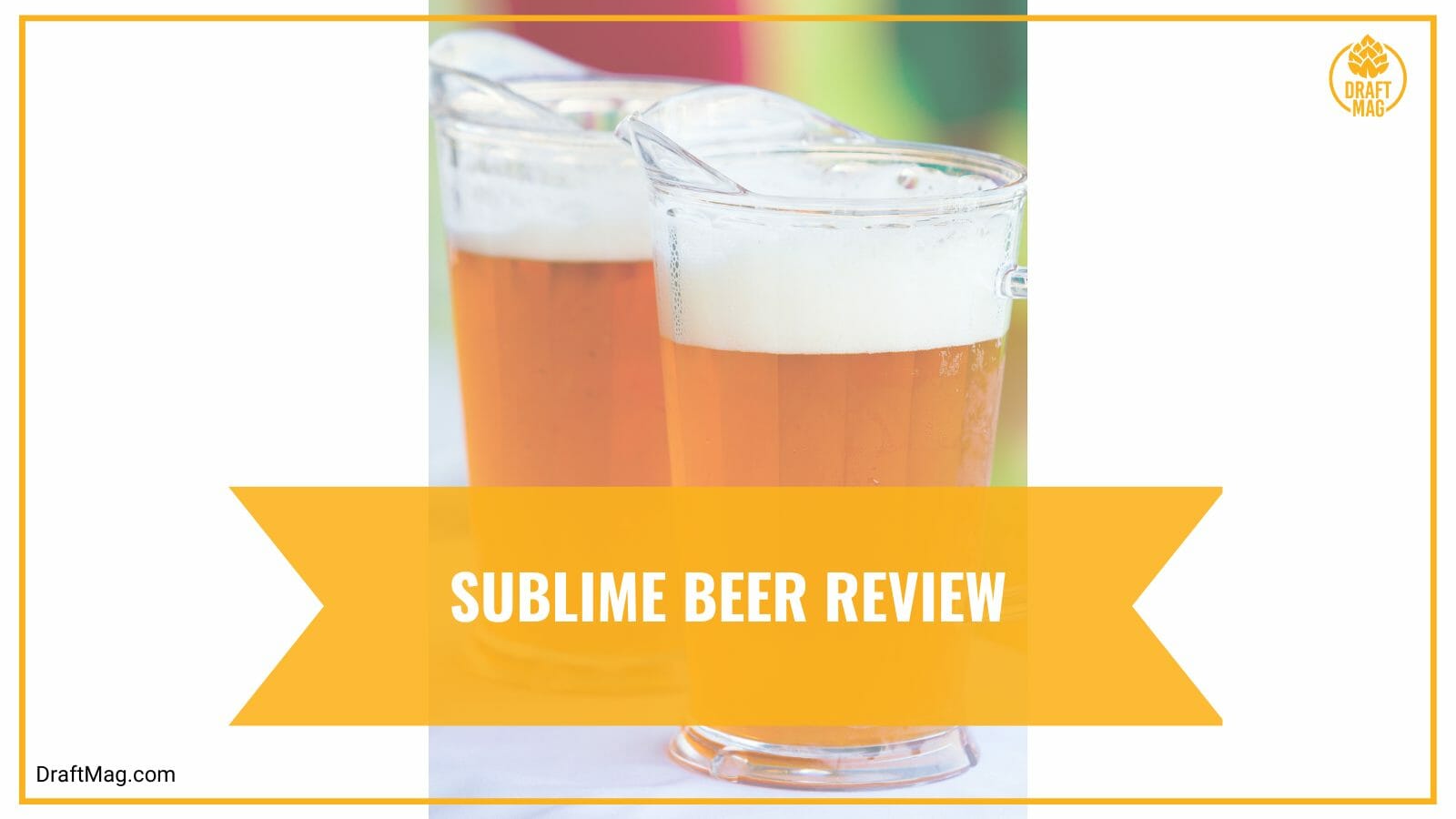 The beer has a very light body and a clear golden color. It offers flavors and aromas of bread crust, corn, grass, biscuity malts, apples, lemon, fruits, and grassy hops. It features layers of flavor unlike the usual light lager and is crushable. You can decide to gulp it down or sip it at any time.
Enjoy this beer in a pilsner glass, as the tall-footed shows off the bright golden color and retains the carbonation and aroma. It's best served very cold at temperatures from 35 to 40 degrees Fahrenheit. You can garnish it with a thin slice of lemon or apple. 
– Appearance 
On the pour, the Sublime Lager offers a bright gold color with evident carbonation. The golden amber color features sparse bubbles floating to the top, especially when you first pour it. It also has a clear appearance, although if it's really cold, it will look mildly hazy.
On top of the beer is a thick airy white head that dissipates into a thin ring of foam and sticks to the side of the glass. 
– Aroma 
The nose offers you the scent of a lightly sweet lager, as it does not stray far from the Vienna style. You will notice a bit of corn and maize in the aroma, but the white bread crust is more evident. The grassy hops are restrained because the biscuit-bready scent is stronger.
The breadiness is enveloped by fruitiness, and it becomes more evident as the beer warms up. The lemons, apples, and kiwi balance out the grassy notes. 
– Mouthfeel 
The Sublime Lager has a very light body overall, making it very easy to drink. The light body goes down easily and does not stick to your mouth as you swallow. The beer is also very sweet on the tongue. 
If the brewery intended to make this crushable, they completely nailed it. It has a crisp body and finishes a bit wet and sweet on your palate. The alcohol is also well masked in the beer, only peeking through when the beer warms up. 
– Flavor 
The taste of Sublime follows the aroma but is more flavorful. There are a few off-flavors, but this depends on how long it takes you to crack open the can. The beer gives you a sweet lager taste that reminds you a bit of a pilsner. 
There's also a bit of grassiness and metallic flavors, but you mostly get the solid flavor of biscuits and bread. The flavor of the beer is also slightly tart on your mouth, and there's a bit of hoppy bitterness at the end of the flavor. The apples and lemon flavors come up in the middle of the palate, balancing out the bready malts. 
– Food Pairings
There are different kinds of food that you can have with the Sublime Lager. Consider seafood like battered-fried fish and chips or lightly spiced crab cakes, which go great with the flavorful character. You can also consider a salmon dish, sushi, and any other light fish with traditional lemon.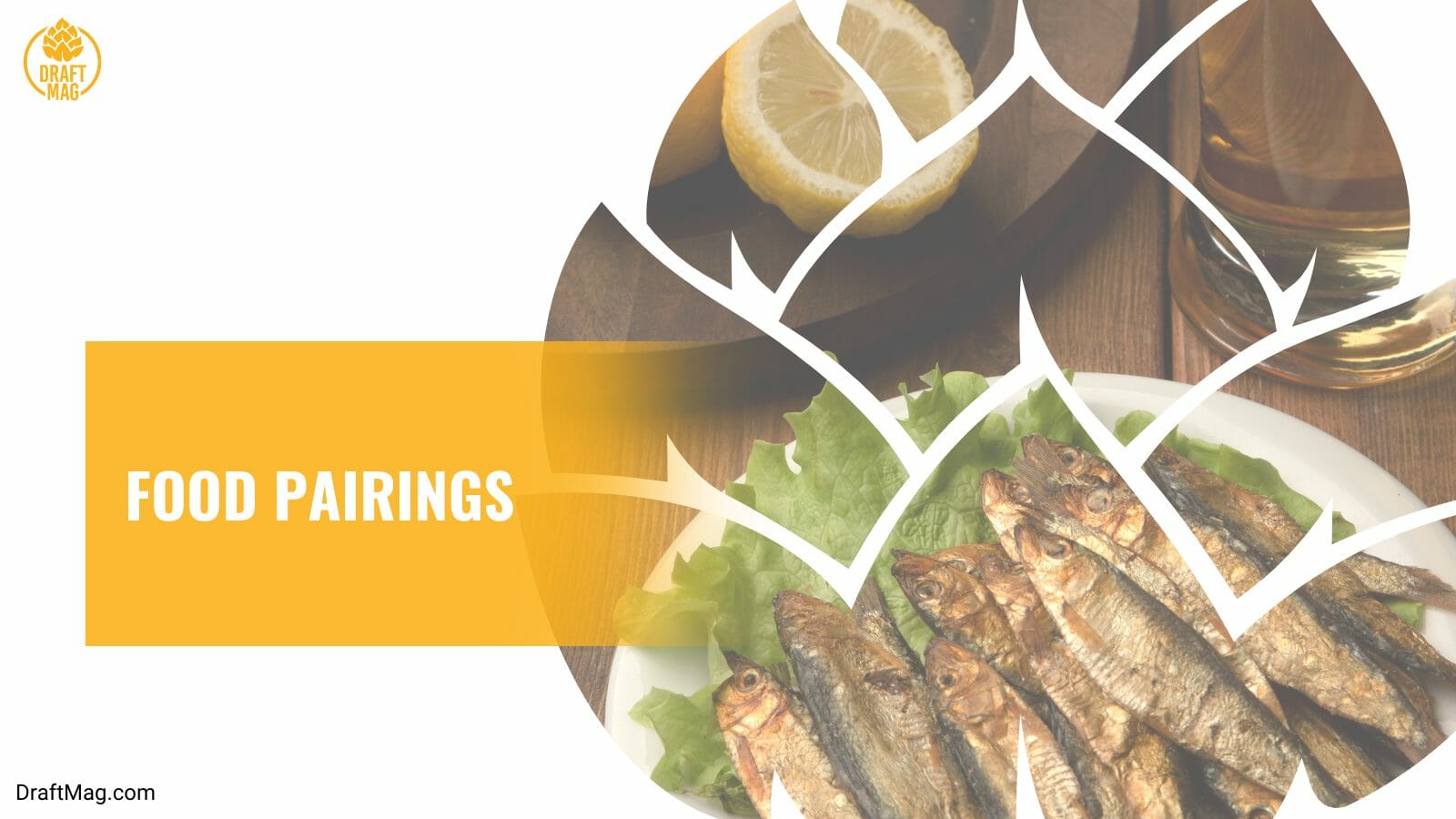 Grilled meats also pair well with this lager. You can enjoy it with grilled, smoked, barbecued, and fried meats like pork, chicken, and beef. It pairs great with venison, spiced chicken wings, and bratwursts with sweet mustard. Heavy dishes like stews and creamy meals and English cuisine are other good options.
For dessert, anything with chocolate will go great with the bready and biscuity flavor of the beer. You can have it with peanut butter desserts too. If you enjoy cheese with your beer, pair the Mexican lager with spicy cheeses like pepper Jack or a nutty cheese like Gruyere.
Ingredients 
The exact ingredients of the Sublime Lager are unknown, but it is brewed to offer a grainy, malt-forward sweetness while being drinkable. The beer's malts take the front seat in the flavor and aroma, giving you breadiness and biscuit notes as you drink.
It is balanced out with subdued hop bitterness, and the hops also offer slight fruits like apples and lemons. There are grassy hops too. The yeast flavor is not evident in the flavor and aroma, and the alcohol is also muted. 
Nutrition Facts 
You get an alcohol content of 6 percent with every 12-ounce serving of the Sublime Lager. The lager offers a higher ABV than you'd expect for a lager, but the alcohol is well-masked, so you can enjoy drinkability. Due to the restrained bitterness, there is only 13 IBU in the beer. The malty sweetness and graininess overshadow any hoppy bitterness.
AleSmith Sublime Mexican Lager gives you 160 calories, 13.2 carbs, and 1.2 grams of protein in every 12 ounces. The beer is not keto-friendly due to the high carbs, and it is not a gluten-friendly beer. Drinkers on a diet should consider the nutrition facts before purchasing the lager. 
History 
Sublime Lager was released in 2017 by AleSmith Brewing Co, based in San Diego, California. The beer was released in collaboration with the Sublime reggae band when they released their album, 40oz. to Freedom. It has remained one of the most well-known beers since then, especially among fans of the band.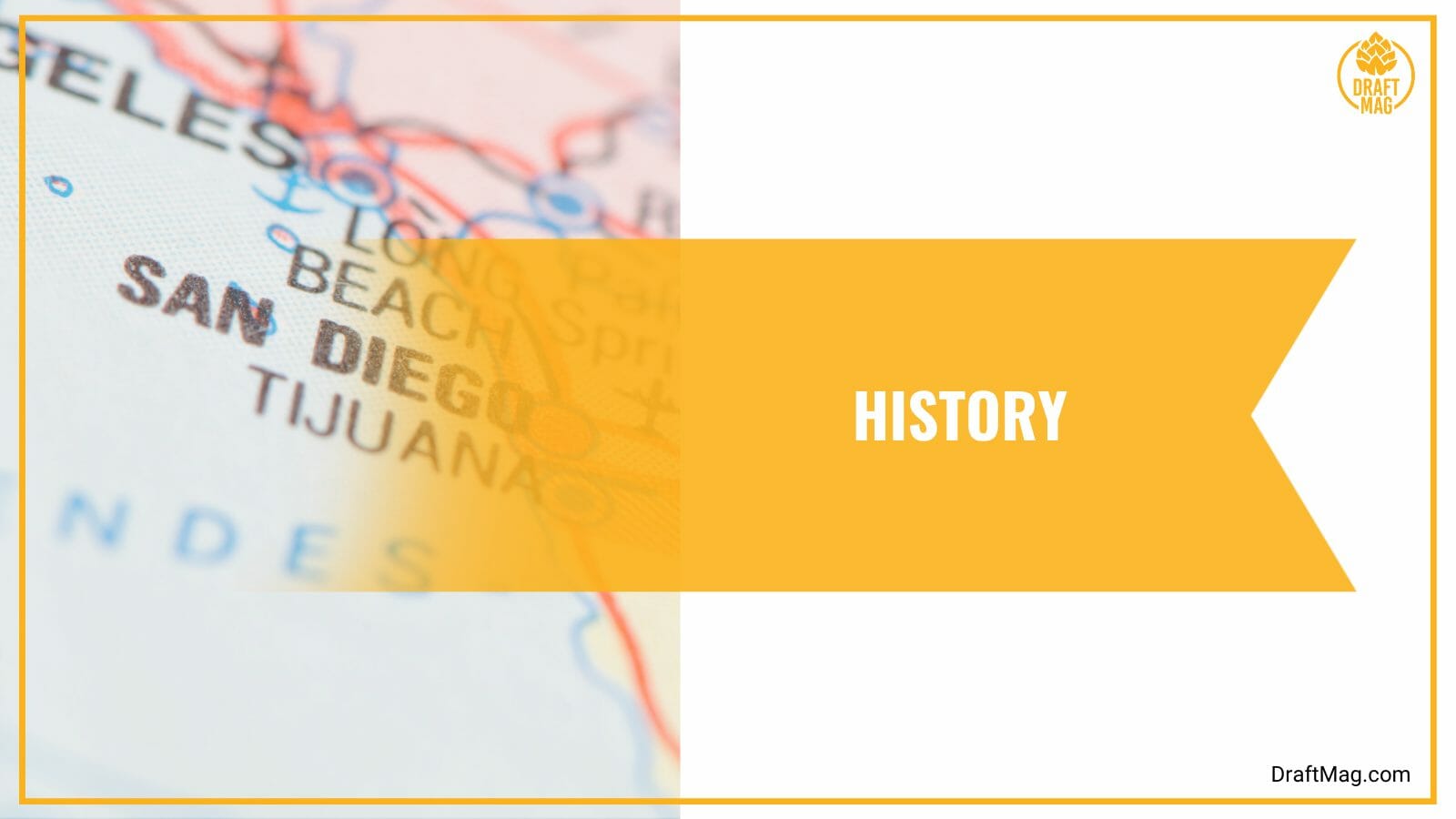 The collaboration of the band and brewery was made in celebration of the 25th anniversary of the original release of the band's release album. AleSmith was founded in 1995 and has won a wide range of awards since then. In 2008, it won the Small Brewing Company of the Year at the annual Great American Beer Festival. Today, it is one of the biggest breweries in the USA.
Conclusion
Whether you need a beer for barbecue, tailgating, dinner, or just hanging out with friends, this clean, crisp, and flavorful Vienna lager is ideal.
Here's a rundown of our beer review:
Sublime is a Vienna lager with a 6 percent alcohol content.
The beer has flavors and aromas of bread, biscuits, grassy hops, malts, apples, and lemons.
Its exact ingredients are unknown.
The brew is best served in a pilsner glass or pint glass at a cold temperature of 35 degrees Fahrenheit.
Pair it with seafood, meaty dishes, grilled and barbecued food, venison, heavy dishes, English cuisine, nutty or pepper cheeses, and chocolate desserts.
You can easily purchase the beer in six-packs or on draught around the United States. It is also available for sale online.