Slovakian Beer: The Best and Tastiest Slovak Ales Ever
Though Slovakia is not known for Slovakian beer, it has a historic beer culture that dates back to the 1400s AD. Interestingly, it is not the most consumed beverage in the European nation but has a massive consumer base that could rival its neighbors – the Czechs. What is excellent about Slovakian beer is that it can be consumed any time of the day and they gel well with most meals.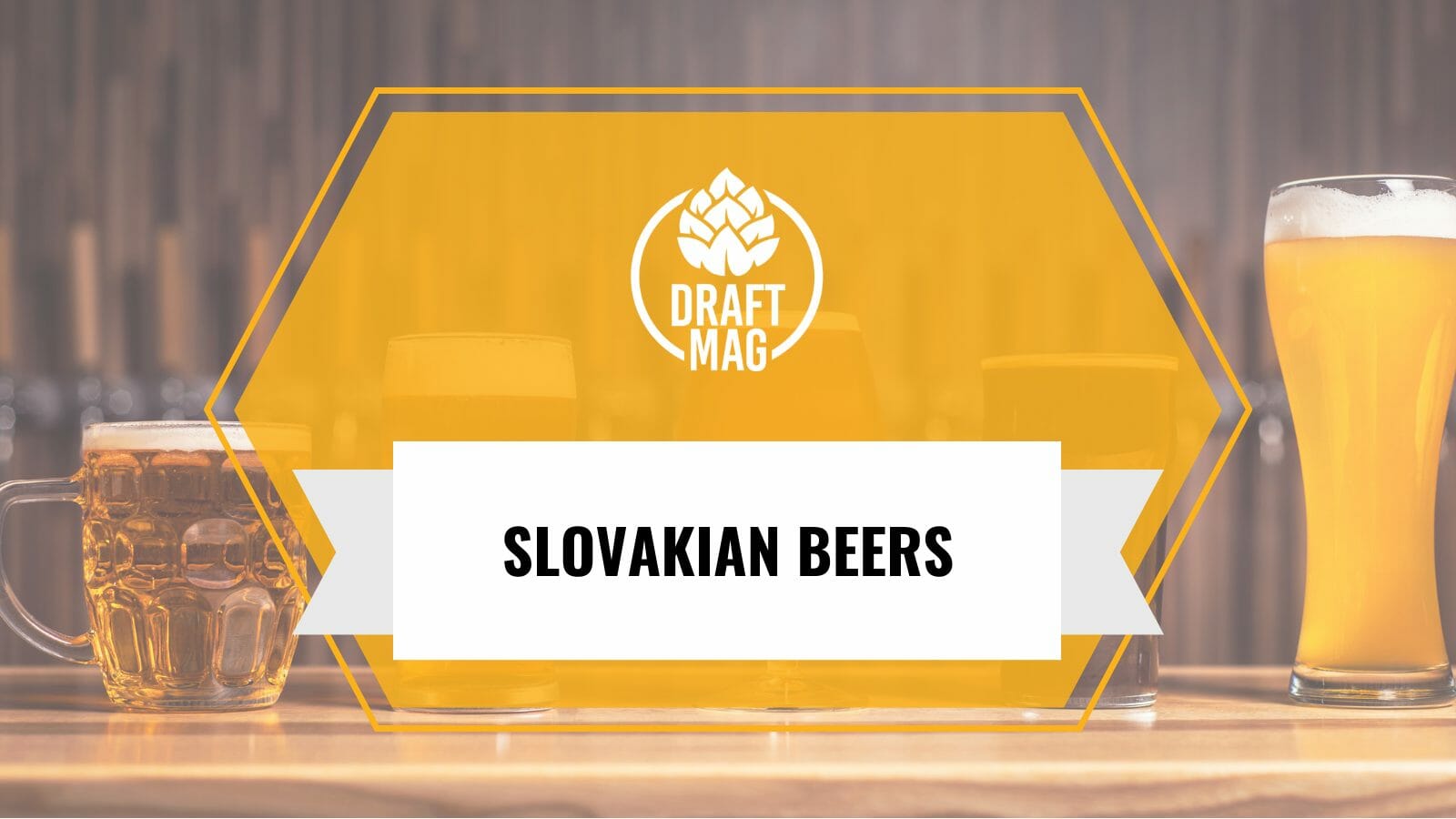 In this guide, we present the best suds in Slovakia and what to expect when you gulp down some of these precious lagers.
Best Slovakian Beer
These beers are the tastiest we could lay our hands on, and we can bet our last penny that you'll enjoy them too. If you love Swedish beer, Serbian beer, or Croatian beer, then these ales will excite you. Here are the best Slovak beers:
– Golden Pheasant
Golden Pheasant is brewed by the prestigious Zlaty Bazant in Slovakia and is the most popular beer outside the country and in Europe. Unsurprisingly, Golden Pheasant is the English name for the beverage and it serves as the company's flagship beer. The ale is brewed in the Bohemian/Czech Pilsner style and goes down smoothly with a little bit of tartness. It showcases an attractive bright golden color and generates a froth which is about two fingers thick that dissipates quickly.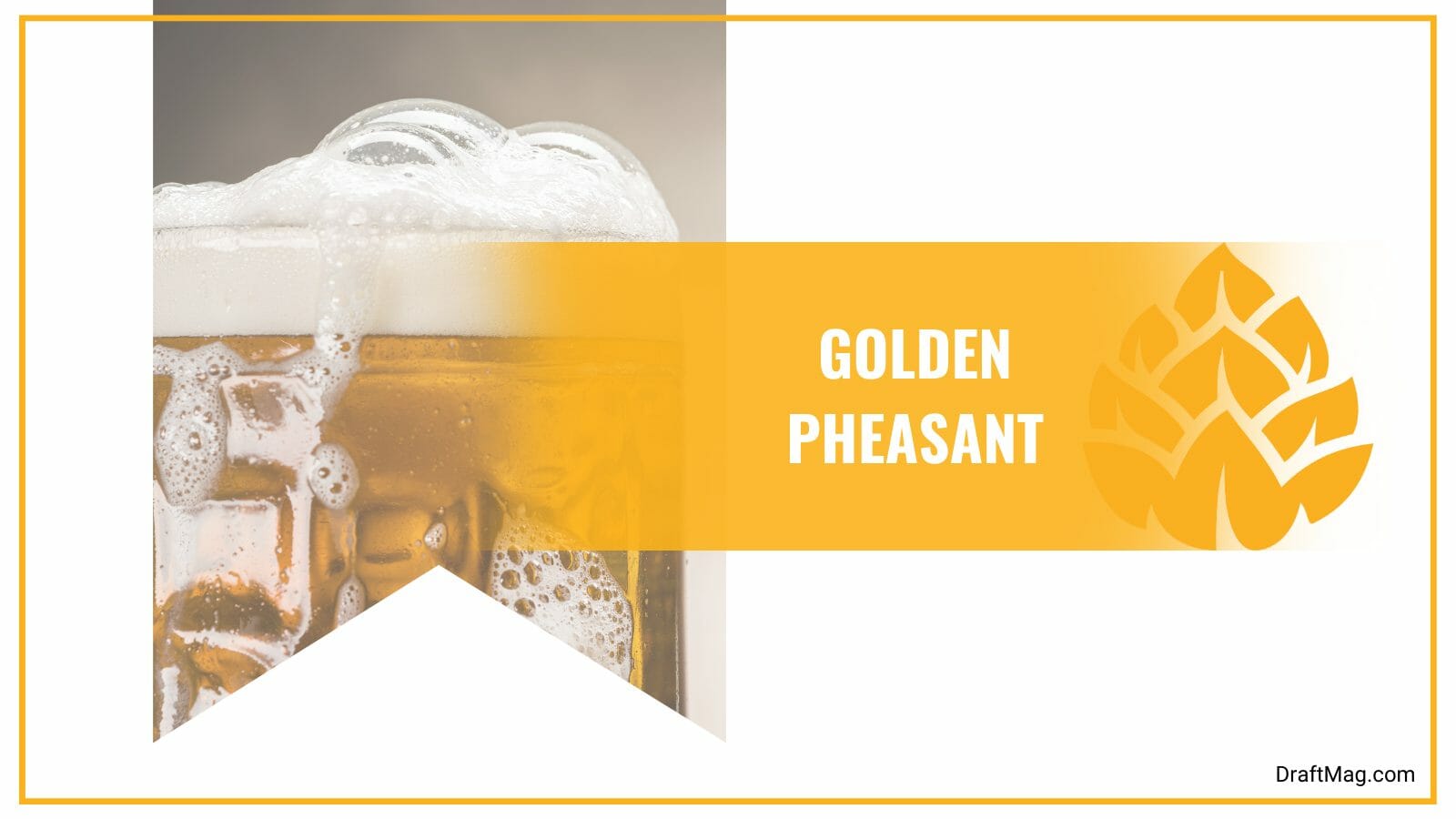 The pilsner smells like caramel mixed with hops and notes of light butterscotch to balance the flavors. One can feel hints of spice from the hops coupled with residual sugar, which gives it a syrupy feel but not overly sweet. The beverage has a balanced sharpness and a full body though the taste can be watery. Golden Pheasant is a popular Slovak craft beer in the USA and the brewery has some of the best beer brands across the world.
– Bratislavský Ležiak
This Czech Pilsner pours a hazy straw color which is translucent with an attractive two-finger thick head that lasts. It is a bit grainy on the nose with the smell of hops and a zesty floral aroma, which is very impressive. There is a bit of mango and tangerine in there infused with cloves and slight hops – an overall pleasant and intense flavor. The body of the beverage is slightly thick with medium carbonation and is a bit heavy on the tongue.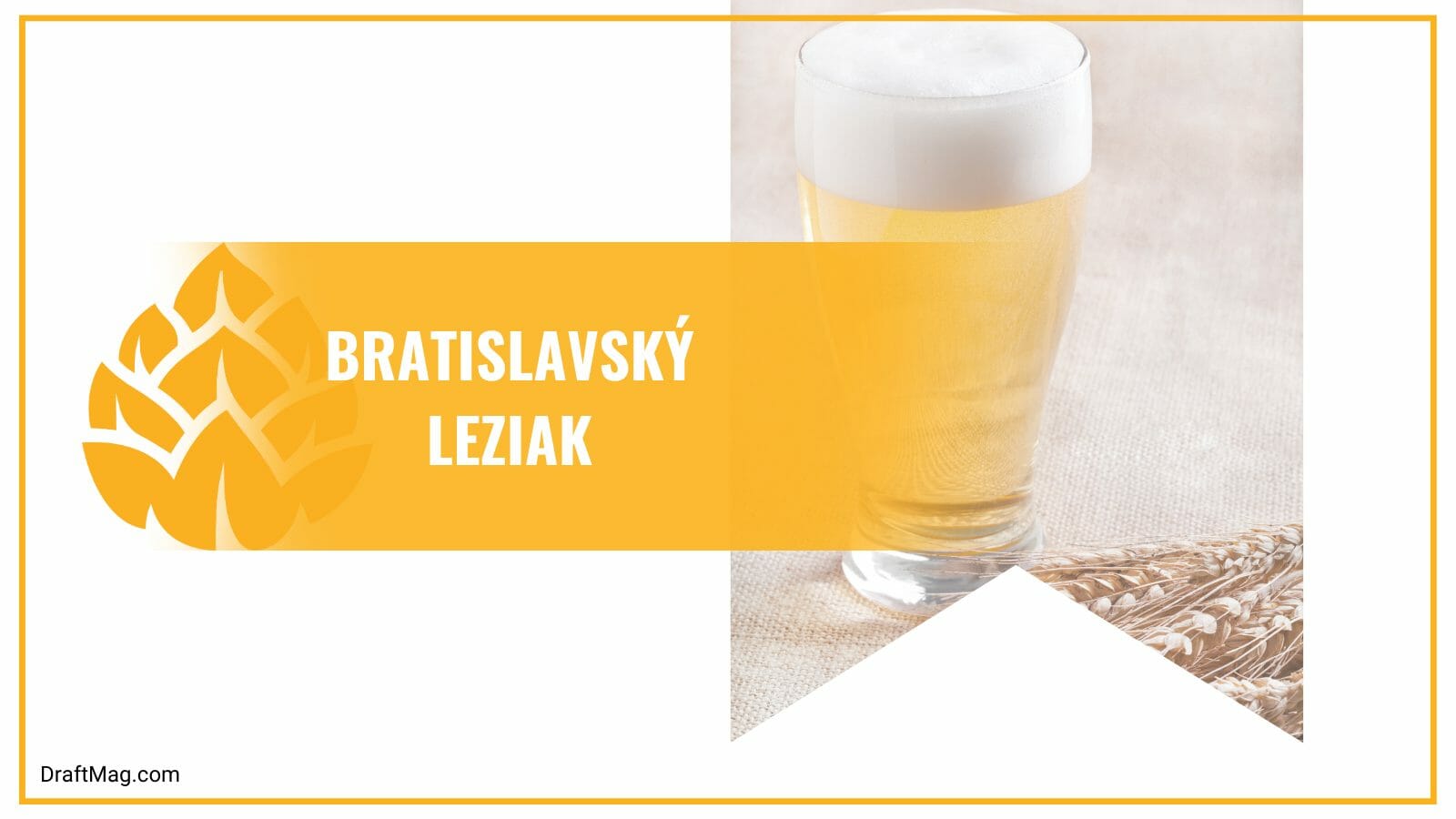 The beverage is slightly boozy with an above-average IBU of 6, but it is crispy with a dry finish and could be slightly scratchy. It is hoppy, which means expect some lingering bitterness at the end of every sip as the presence of malts does nothing to balance the taste.
Bratislavský Ležiak is crafted by Bratislavský Mestianšky Pivovar in the Slovak Republic and is served on draught at the brewery for about $2 per 0.3 liters pour. It is a pleasant drink but the lack of balance in the taste could be off-putting. Nonetheless, it is refreshing.
Bratislavský Ležiak is great for the summer heat and is one of the best pilsners you can lay your hands on in Slovakia. Don't expect to be surprised as it is a slightly above-average beer, but it is enjoyable.
– Hop Grup Imperial Nuts 27°
One of the most consumed stouts in Slovakia, this drink pours a dark red hue with a beige crown that stays as long as there's beer in the glass. The lacing, though, is not so impressive but quite decent. The aroma is quite nutty with highlights of chocolate, vanilla, caramel, roasted malts and herbs. The taste follows the nose as there's an initial burst of sweetness, probably from the chocolate and vanilla, then next is a strong alcoholic taste that can be upsetting.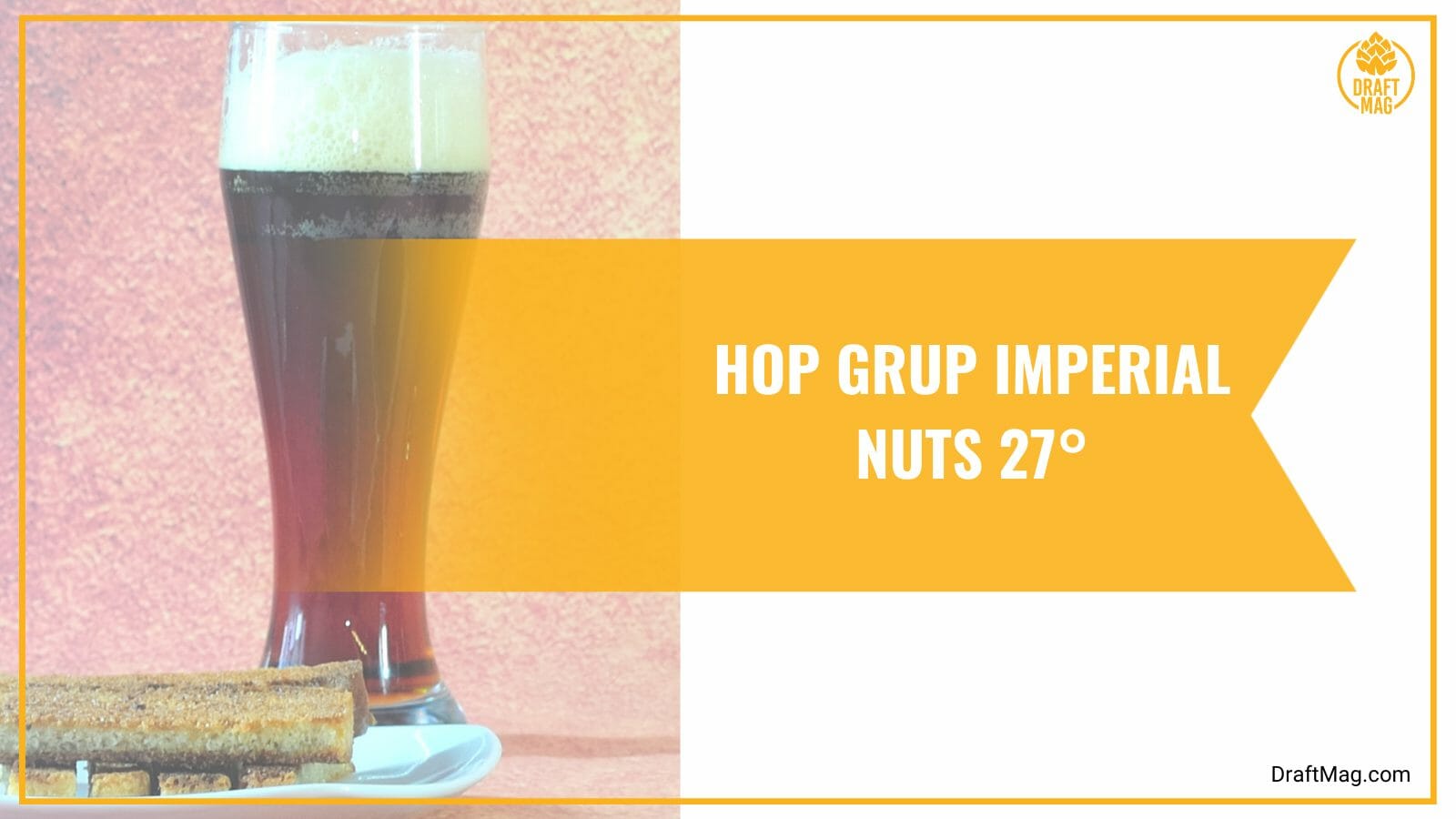 Hop Grup Imperial Nuts is a sweet beer but perfectly balanced to give an overall great taste. It has a full body and features medium carbonation, making it easy to drink. The drink is a crowd-pleaser that excites the palates and goes down smoothly with a dry finish. Perfect for an evening with friends, though you should be wary of its alcoholic content before it knocks you out.
– Unorthodox EL MARIACHI Margarita Gose
Brewed by SK Bratislava, this flavored gose possesses a hazy amber hue featuring a thick creamy head that leaves an impressive lacing. The aroma is lime-forward with some spice in there with notes of salt, citrus and pale malt. The taste is similar to the smell with a dominant sharp limey flavor mixed with tropical fruits, a little bit of salt and malts to balance the aroma. The drink showcases some fine intensity and is easily drinkable.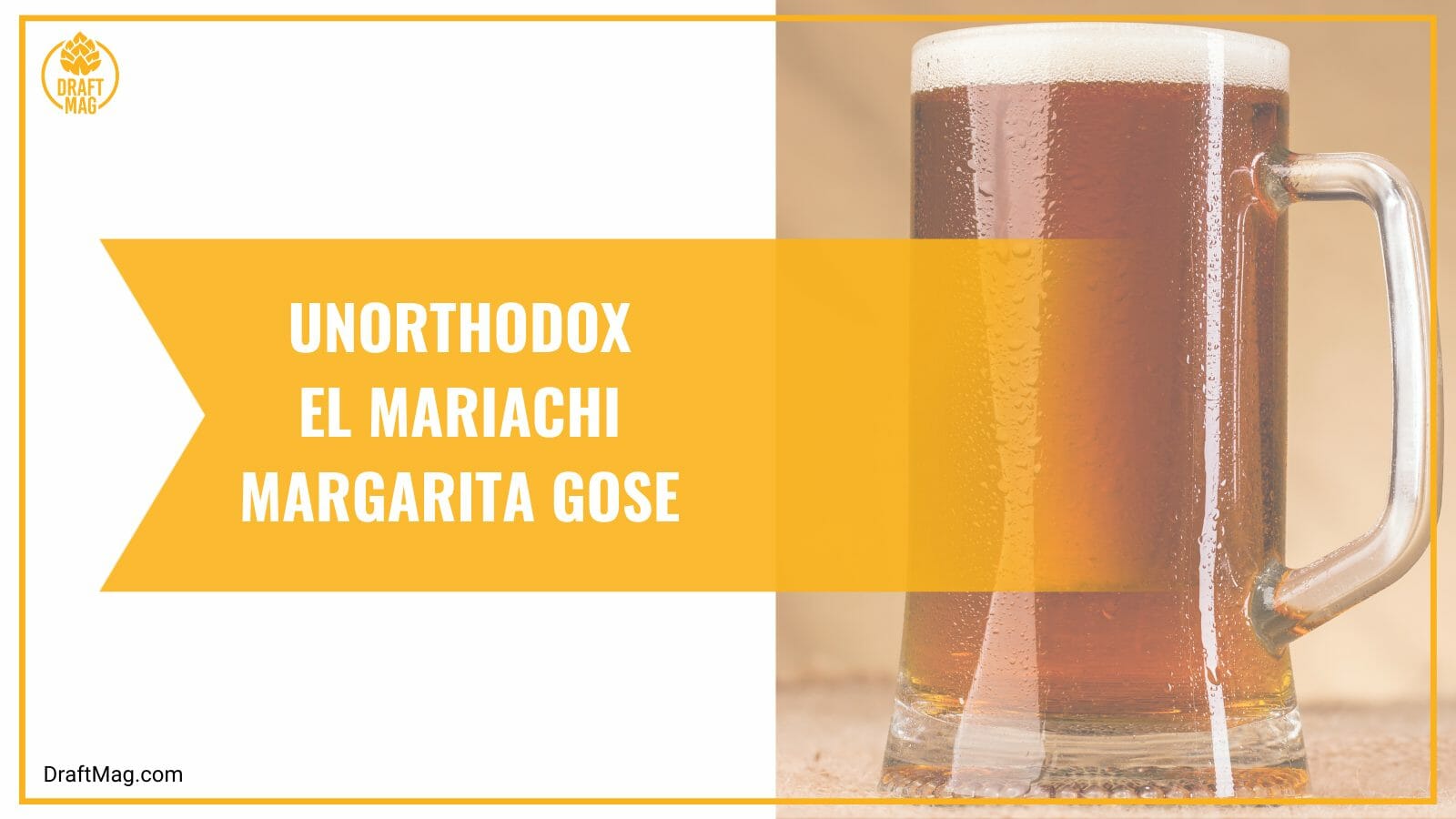 A full-bodied gose with medium carbonation, Unorthodox EL MARIACHI Margarita gose is a refreshing drink that warms the palate. The beer features a balanced acidity and some light yeasty presence and breadiness in the mix. This gose goes down smoothly and finishes dry with some lingering sourness. With an average rating of 3.7 stars out of 5, this sud is a great-tasting beer that is perfect for special occasions.
– Stupavar Behind the Hills Smoked Porter 17°
This Slovak dark beer smells of roasted malts and plums with dark dried fruits and a bit of caramel. The flavor is a porter-ish dark malt with notes of licorice, coffee, a bit of chewy chocolate and molasses similar to British beers. It pours dark brown color with a great effervescence that contributes to its rich tan head and beautiful lacing. It has a smooth flow and goes down easily with a dry finish that is typical of smoked porters.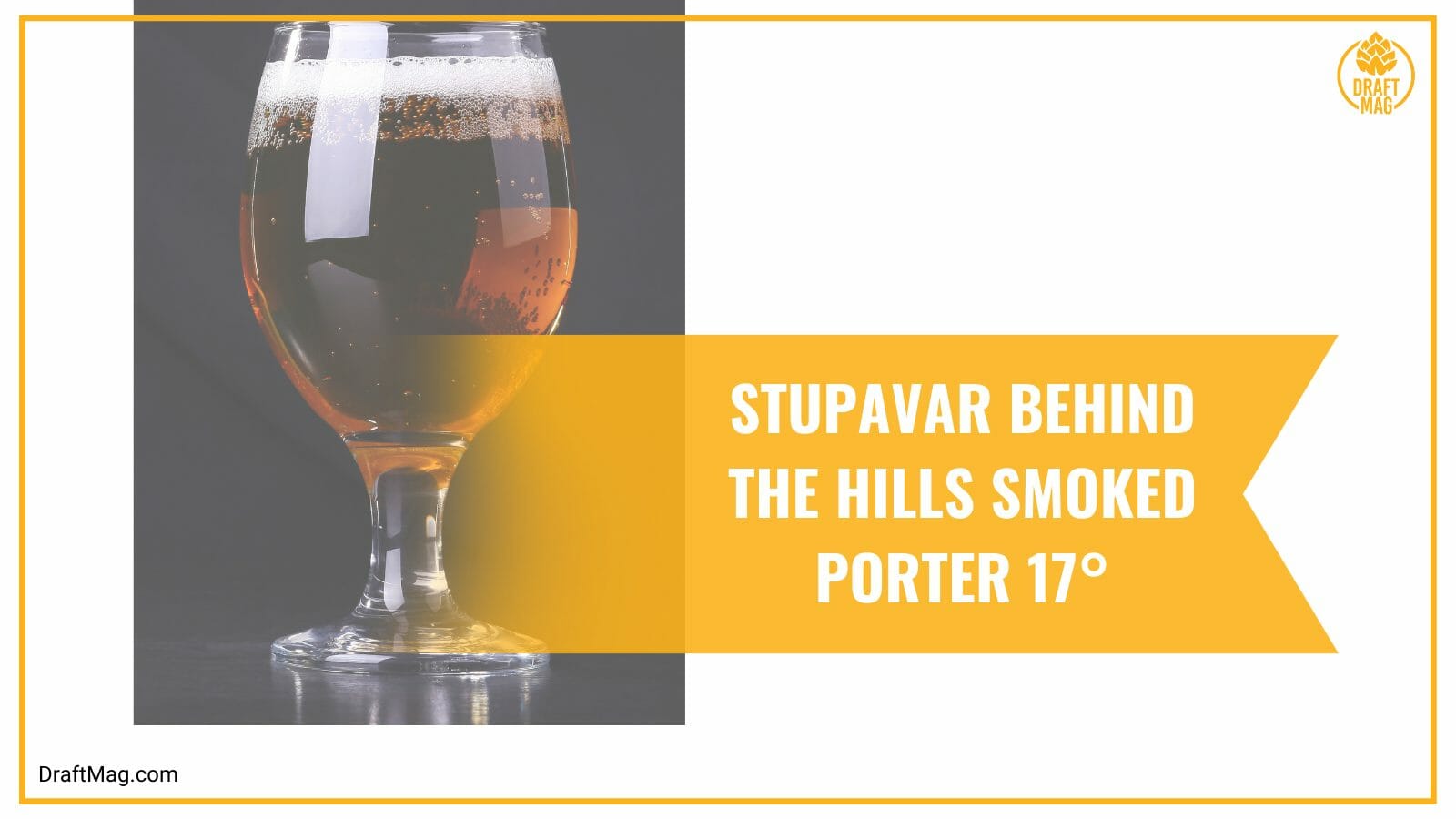 This is a full-bodied creamy porter with a touch of maltiness and smoke with a velvety mouthfeel which contributes to an awesome drinking experience. Its ABV is 6.5 percent and it has a silky texture that evokes memories of Guinness with a dry hoppy finish that stays with you for a while. It has an average rating of 3.7 stars out of 5 for its great aroma and flavor – a testament to its quality.
– Hop Grup End of the World 28°
This is a bitter stout with a full body and great carbonation that is easy to drink regardless of its acidic taste. It has a perfect mixture of aromas including hazelnuts, chocolate, coffee and roasted malts with a touch of vanilla. The taste is no different from the nose with hints of coffee, malts, nuts, candy and caramel. When poured, the Imperial Flavored Stout beer features an opaque dark brown hue with a thin froth that dissipates quickly.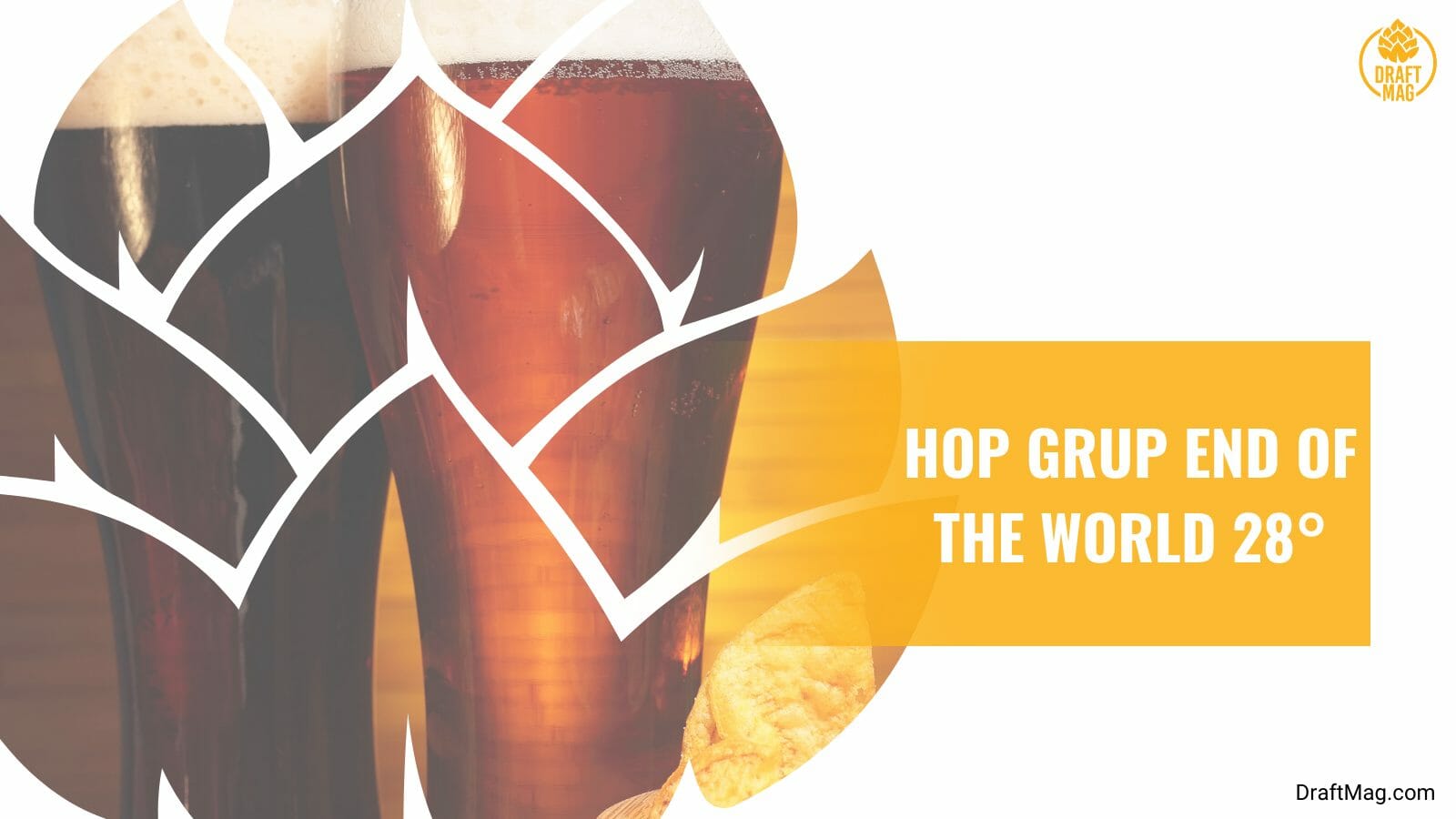 The ABV is quite on the high side with 11.2 percent and so is the IBU, which stands at 80. Drinking this tout is a bittersweet experience that is perfectly balanced. It goes down smoothly and has a fine dry finish, though the acidic taste can last for a while. Overall, it is a nice-tasting Slovak stout that is finely brewed to perfection.
– Lánius Belgian Cassis Tripel 20°
This fruity beer features an explosion of blackcurrant aroma infused with hints of malts and citrus. It has a sweet taste with notes of sourness holding it back from becoming a full-fledged sweet beer. The Lánius Belgian Cassis showcases lively carbonation with a full and firm body. The ABV is 8.9 percent, but the alcohol taste is hardly felt, thus consume this with a lot of caution.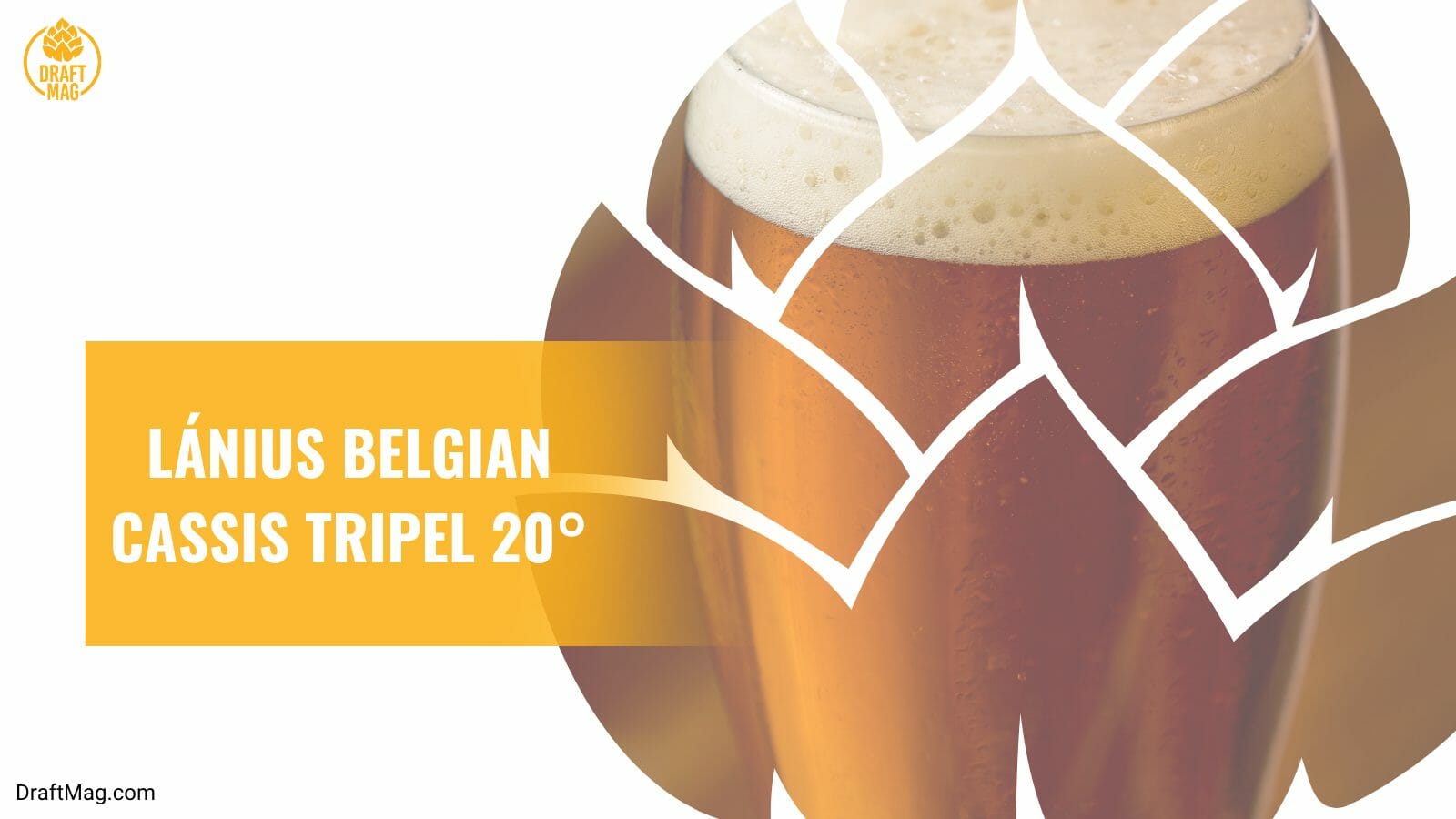 The beverage shows a dark red color reminiscent of cassis and has a cloudy creamy pinkish head that lingers. The sud has a wonderful mouthfeel and is easy to drink with an initial sweet taste and sour aftertaste. The finish is quite dry with a little bit of spiciness and acidity. It is perfect for welcoming visitors to your home, though a close eye should be kept on its alcoholic content.
– Wywar 15 Years in Hell 15°
This lovely IPA pours a golden amber color and features moderate effervescence with a thin white crown. The smell is a mixture of citrus, hops, pine, grapefruit, resin and apricot with notes of light cumin. The taste is similar as one can feel the citrus, pine and apricot on the tongue with hops and herbs coming through. The body is perfectly balanced with medium carbonation and a moderate bitterness that takes a while to go away.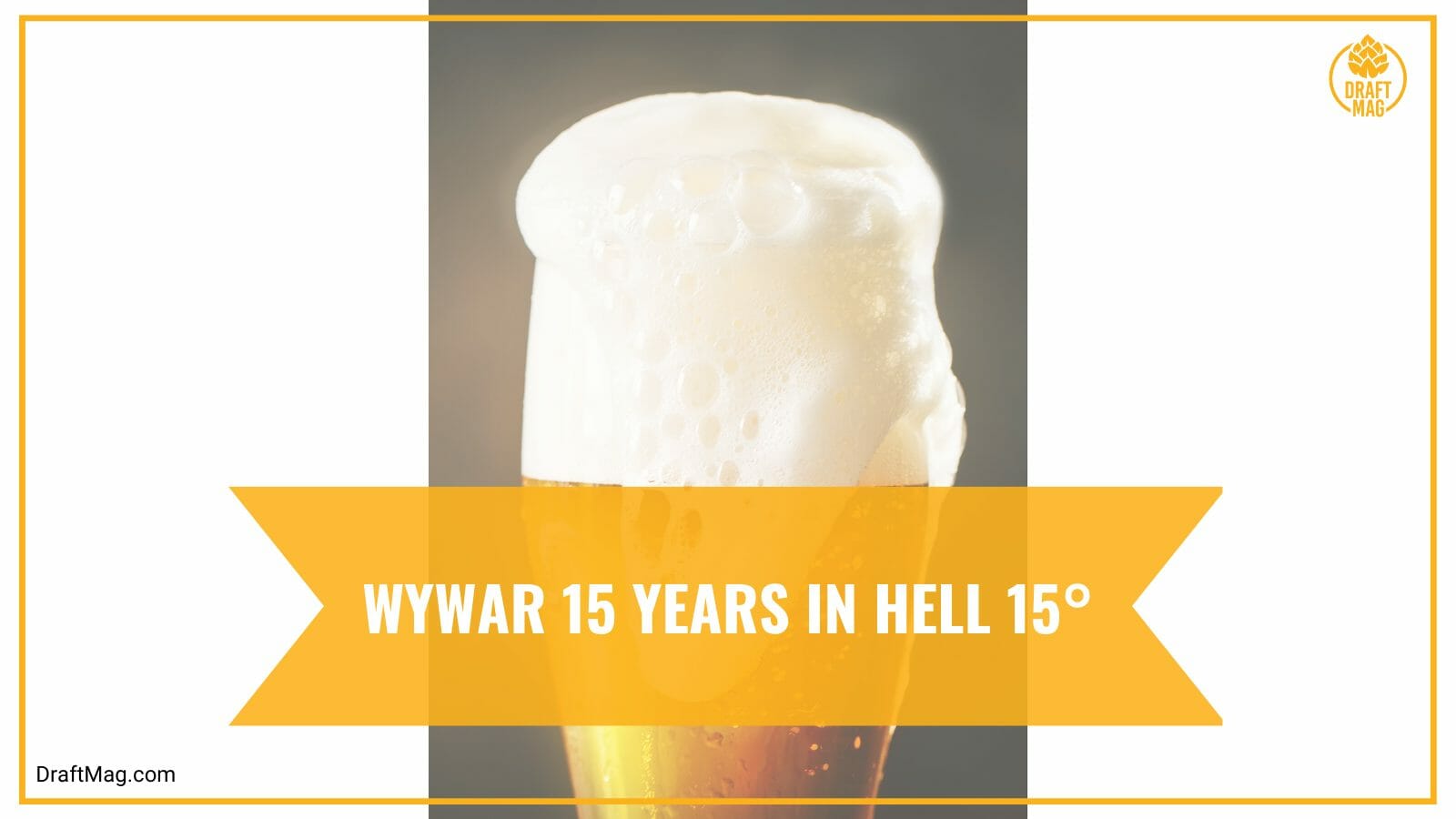 The ABV of the drink is 6.8 percent while the IBU is 53 – an indication of the beer's overpowering bitterness and medium sweetness. It could easily pass for a fruity beer save for the tartness, but it does have a dry finish and is refreshing. It is great for outdoor activities such as picnics, games and camping.
– Shenk Strekov S
Shenk Strekov is an SK Bratislava beer that boasts an ABV of 5.6 percent. It pours a nice and hazy amber color with a thin white head that doesn't last and leaves behind no lacing. Shenk Strekov showcases aromas of peach, honey, brett and citrus with hints of hops and apples. The flavor is peachy and pretty with citrusy notes and hints of pineapple and honey.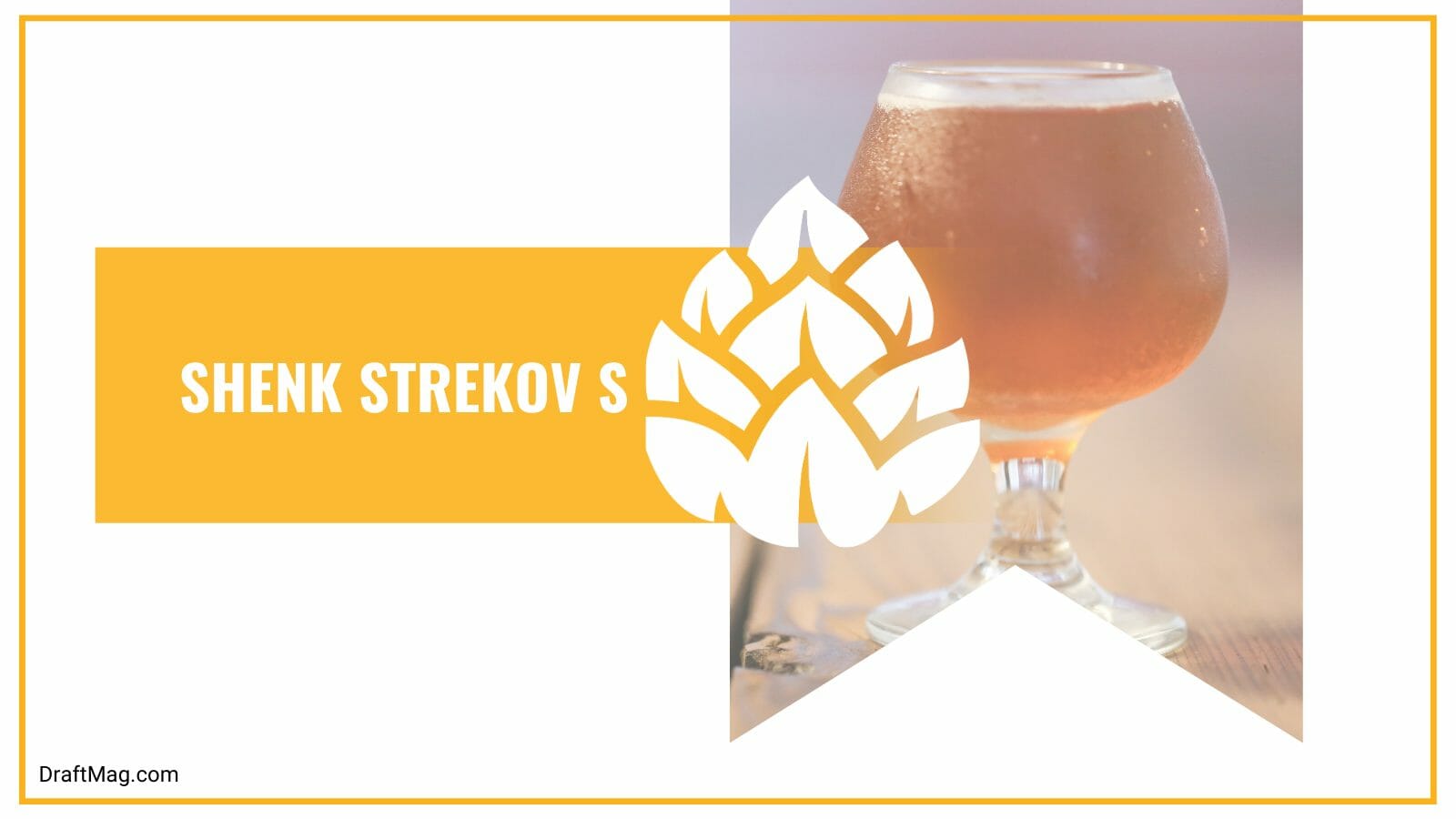 It has a medium to high carbonation with a light body and a watery texture. It has a semi-dry finish which is fruity at first but the sourness peers through eventually. This is a bold beer that has a clean and crisp taste that goes down well with spicy food.
– Lánius Oud Bruin 26°
From the brewery of Trenciasky Pivovar Lanius comes this Sour Flemish Ale with an ABV of 11.5 percent. This Slovakia craft beer has the color of super dark ruby and emits the aromas of berries, fruity hops, malts, syrup, caramel and hints of chocolate. The flavors follow the nose as there are fruity hops, berries, dark fruits, a few cherries and light nuts. It has a medium to high carbonation with a full body and some spiciness in the mix.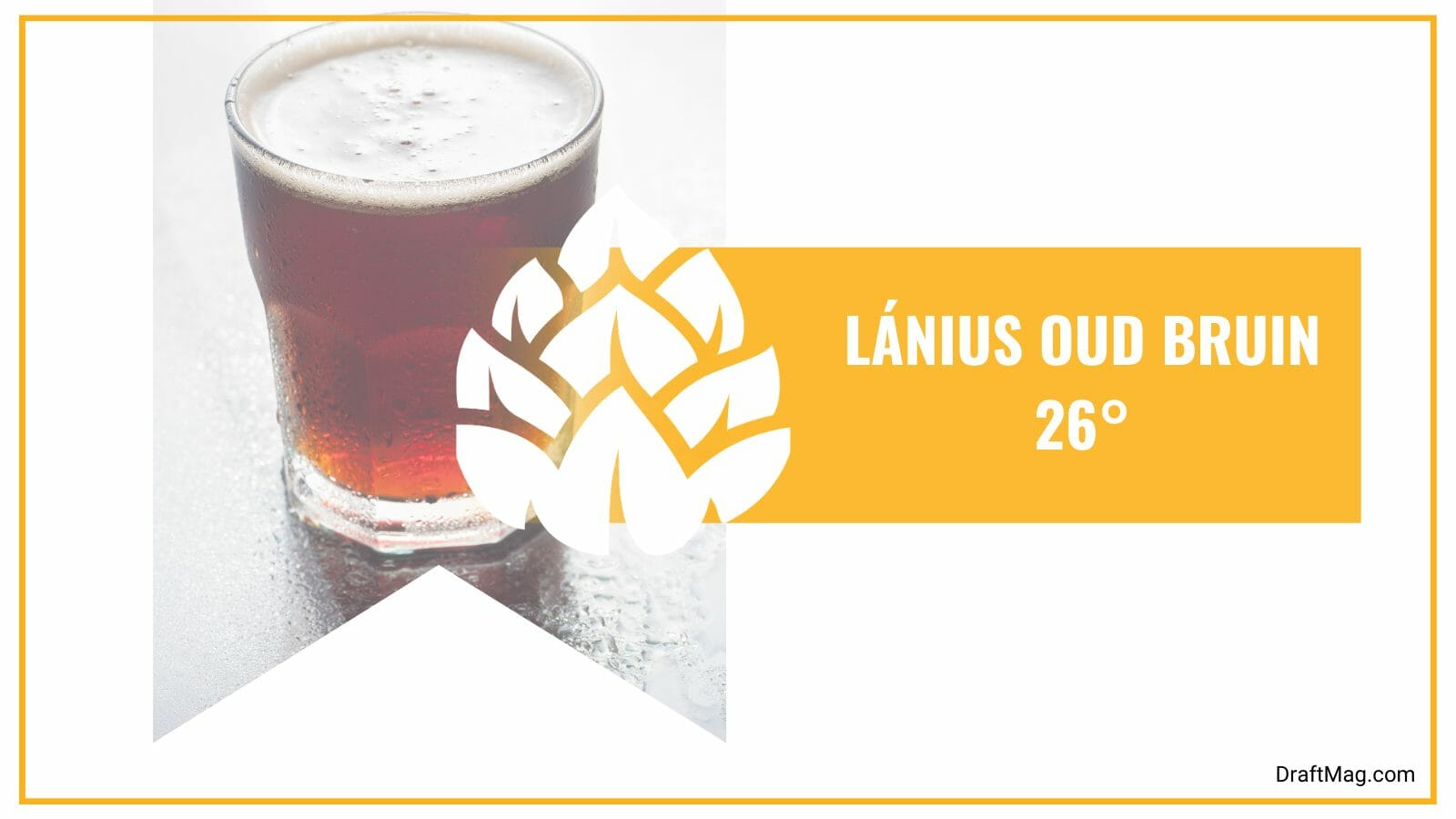 When poured, the beverage displays a thin tan head that dissipates faster than the beer lasts, leaving no lacing. It has an overall nice smell that will draw you in and its sourness is delicately balanced with sweet notes to give it a refreshing taste. The beverage is kind of peppery,` fused with different spices but goes down smoothly. It is a tad heavy on the palate but goes down well and has a dry finish.
– Hop Grup Smoked N' Salty Honey Peanut Porter 22°
With an average rating of 3.8 stars out of 5 on selected beer review sites, this Slovak dark lager is one of the best-tasting suds in Slovakia. It pours a dark color with a thick beige froth that lasts and forms beautiful rings of lacing indicating the various levels of the diminishing beer. There is the unmissable taste of roasted malts, salted caramel, honey, licorice and hints of tobacco. The taste features a dominant roasted malt flavor, followed by salted caramel and some nuttiness.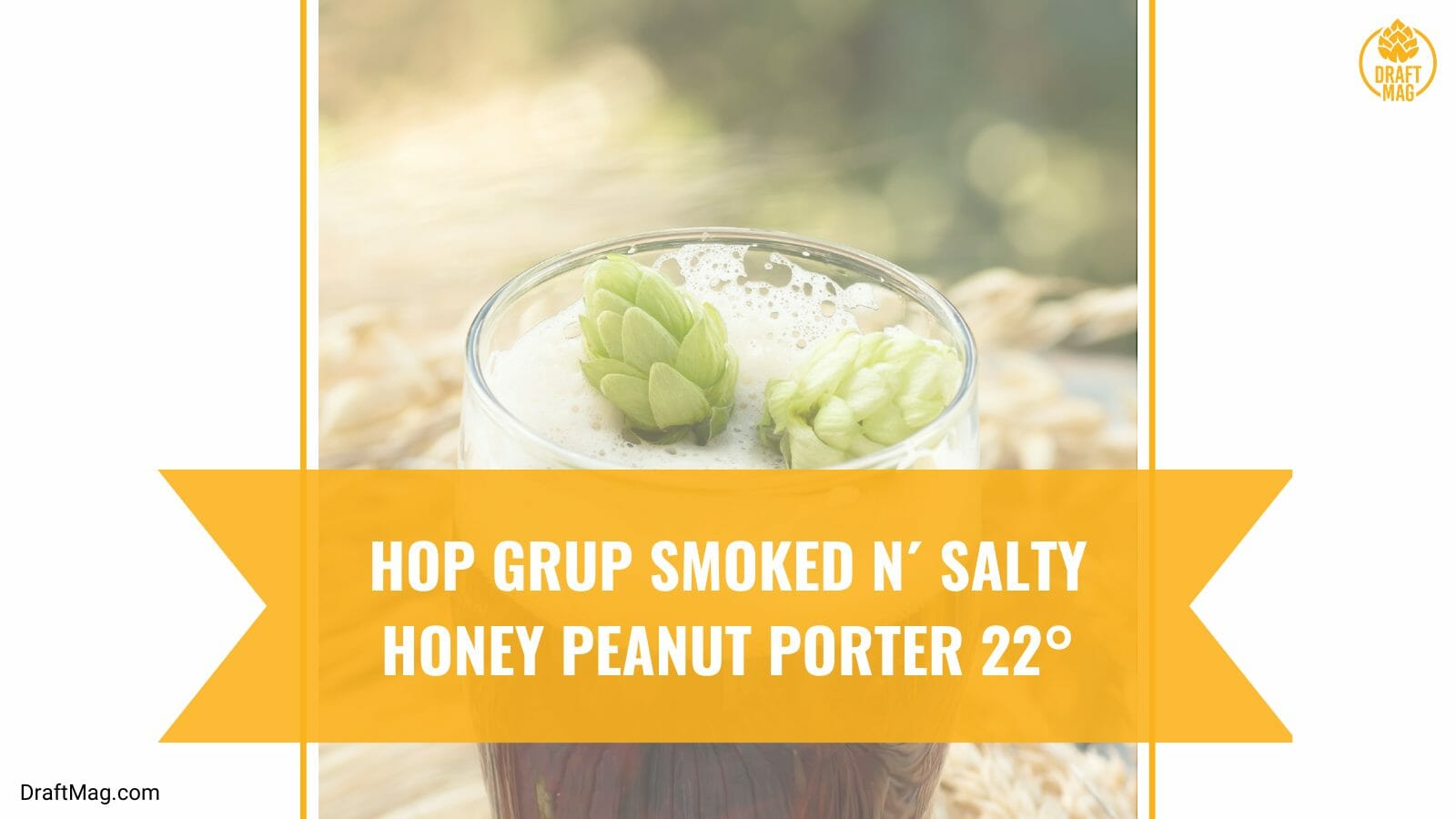 It has a light body with a dry finish and a bittersweet aftertaste that warms up the palates. The Slovakia beer percentage alcohol is 9.5 percent ABV and 33 IBU. It has a medium carbonation with a smooth mouthfeel and a crisp taste. This is a great beer for any time of the day or year.
Conclusion
This guide has compiled some of the best-tasting beers in Slovakia and sampled their aromas, tastes and other characteristics. Here is a summary of all that we've read about:
Slovakia has a rich 600-year history of producing beers and has managed to churn out some of the tastiest ales in Europe.
From amber-colored light beers to dark ales and porters, the Slovak beer industry has a wide range of great-tasting beers.
The Lanius Belgian Cassis Tripel is highly praised for its elegant taste, which is a perfect blend of blackcurrant sweetness and hop bitterness.
Hop Grup Imperial Nuts is a sweet beer that is perfectly balanced to give an overall great taste. It has a full body and features medium carbonation, making it easy to drink and a crowd pleaser.
The most popular Slovak beer in the USA is the Golden Pheasant, which is affordable if you check the Slovakia beer price. However, if you find yourself in Slovakia for work or entertainment, order yourself any of the suds on this list and we bet you won't regret it!