Dirty Myrtle Beer Review: Perfect IPA for Hop Heads 
Dirty Myrtle Beer is one of the most popular beers from New South Brewing Co that is made with a ridiculous amount of hops and offers a well-masked ABV. The double IPA is suitable for those who haven't tried out this beer style before.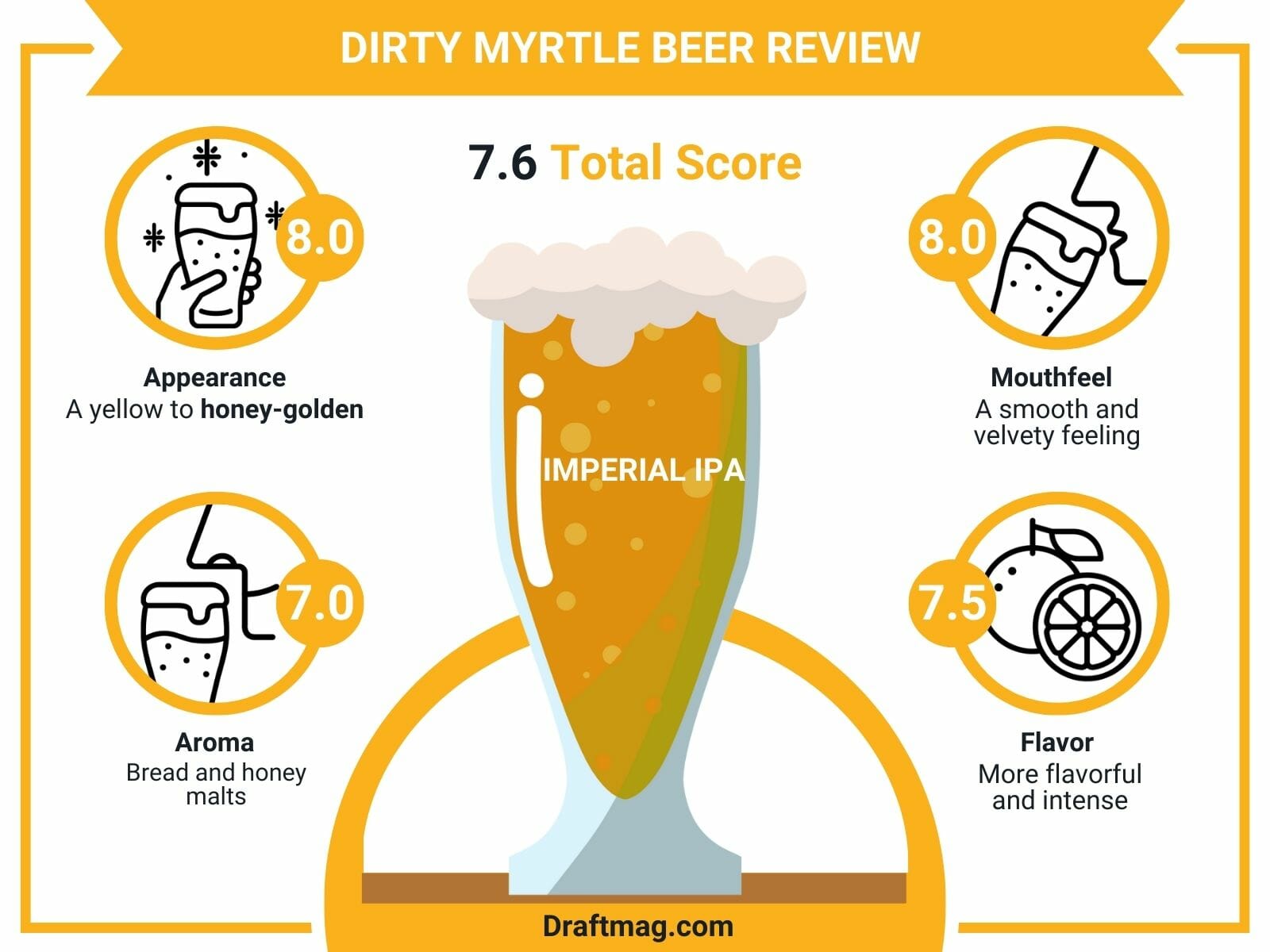 The high ABV and drinkable nature of the IPA make it ideal for partying hard with friends, watching the game, or having spicy tacos for dinner.
Our review below covers the important details of this beer, so read this before you drink!
Dirty Myrtle Beer Stats
Country 

United States

Brand

New

South Brewing

Company

Style

Imperial IPA

Taste 

Citrus, hoppy

Body

Medium to Full Body

ABV

8.9 percent

Flavors & Aromas

Citrus, bread, biscuit, pine, honey, hops

Serving Temperature

45 – 50 degrees Fahrenheit
Tasting Notes
Dirty Myrtle Beer Tasting Profile
Dirty Myrtle Beer Review 
Appearance: 8/10

Aroma: 7/10

Mouthfeel: 8/10

Flavor: 7.5/10
Dirty Myrtle is an imperial or double IPA made by New South Brewing Company. One of the well-known beers from the brewery, it features a well-masked alcohol content of 8.9 percent and a nice hop bite. The beer features a balanced taste of hops and citrus, and there isn't a lot of complexity.
With a clear yellow appearance and a medium body, the ale features flavors and aromas of citrus, pine, hops, honey malts, bread, and biscuit. It is best paired with foods that can match its intense flavor and will be suitable for all occasions except day drinking. 
The DIPA is best served at temperatures from 45 to 50 degrees Fahrenheit. This temperature is slightly warm but still chilled. You should serve it in a tulip glass with a taller neck, as this will show off the clear appearance and retain the dense, sticky head of the beer. You can garnish it with a juicy citrus slice. 
– Appearance 
On the pour, the IPA has a yellow to honey-golden appearance that looks great in your glass. The beer features visible carbonation, which you can see through the vibrant bubbles floating to the top. It has a clear appearance.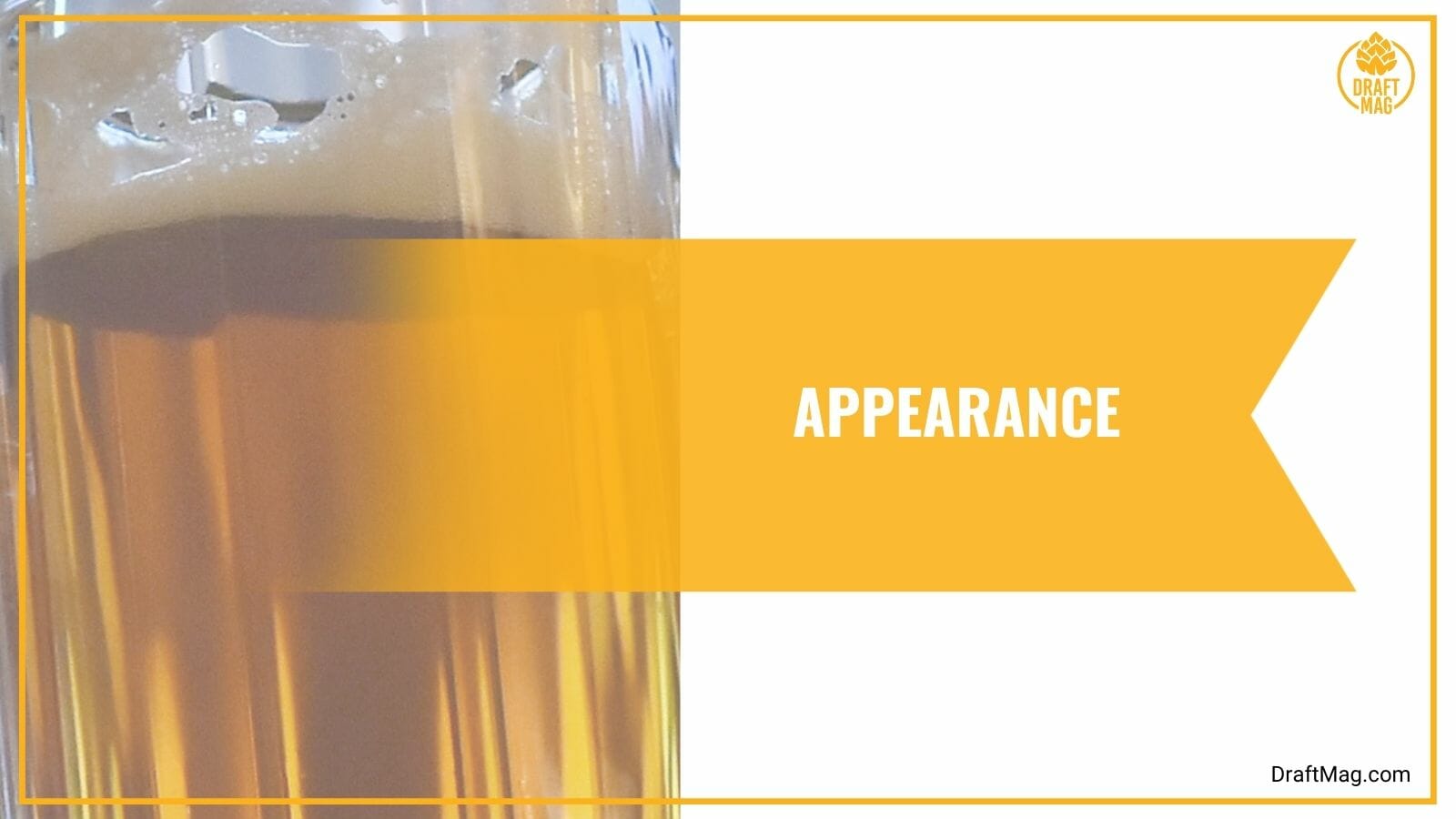 Atop it is a dense white and sticky head that will leave a lot of lacing on the glass. It is also well-retained and slowly dissipates into a stubborn film.
– Aroma 
The aroma of the DIPA is milder than one would've expected for this beer style, and it seems to only offer a hint of what you can expect from the flavor. The aroma offers mostly citrus hops on the nose, and there are a lot of hops as you keep on drinking.
Peeking behind the hoppy aroma is the smell of bread and honey malts. This offers a sweet aroma to balance out the hops. 
– Mouthfeel 
On the palate, the imperial IPA features a medium body that tends towards full, giving you a smooth and velvety feeling on your palate. Despite feeling full in your mouth, it also goes down easy with a clean and crisp body.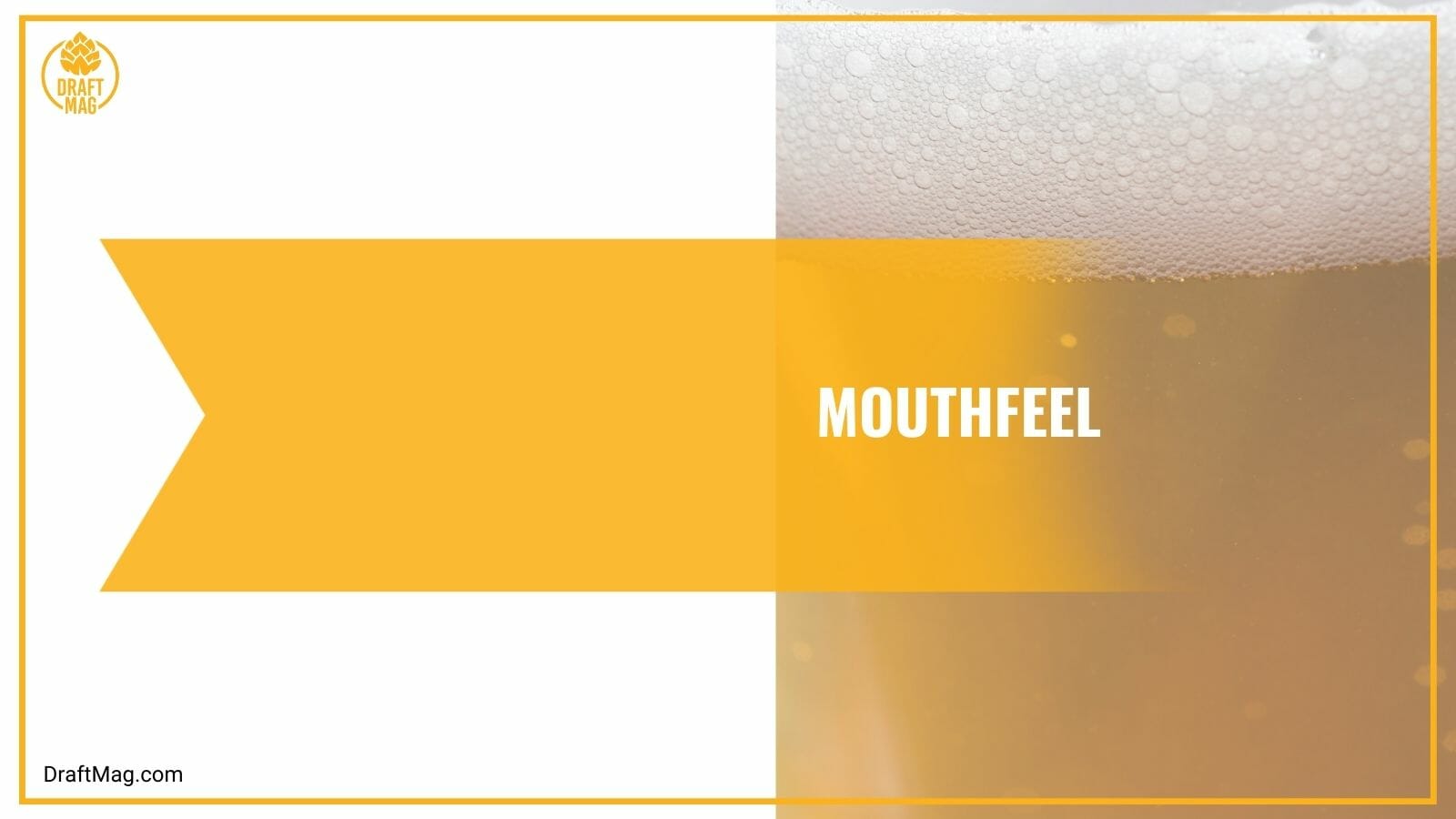 There's stinging carbonation on the tongue too, so you can feel the bubbly feeling that makes it more drinkable. Although the beer features an 8.9 percent alcohol content, the ABV is well-masked and it will go down easily.
– Flavor 
The flavor of the ale follows the aroma, but it is more flavorful and intense, as expected from an imperial IPA. It has a well-hidden alcohol content and a dominant hop flavor that any beer drinker will be used to. There isn't much complexity, as it simply features a lot of hops on a sweet, malty base. 
You will notice flavors of pine, citrus, grapefruit, and bitter hops from the moment you drink. The beer has an intense hop bite, but this will weaken as it warms up. On the base and towards the finish, the flavors of bread, honey malts, and biscuits will emerge, lessening the bitterness of the IPA. It has a pleasant finish with mostly piney hops and a clean aftertaste.
– Food Pairings
When having the IPA, you have different food options at your disposal. The beer is pretty versatile despite the intense flavor since it is not complex. You can consider having it with grilled ribs, chicken or pork chops, and any food with a lot of fat and sauces.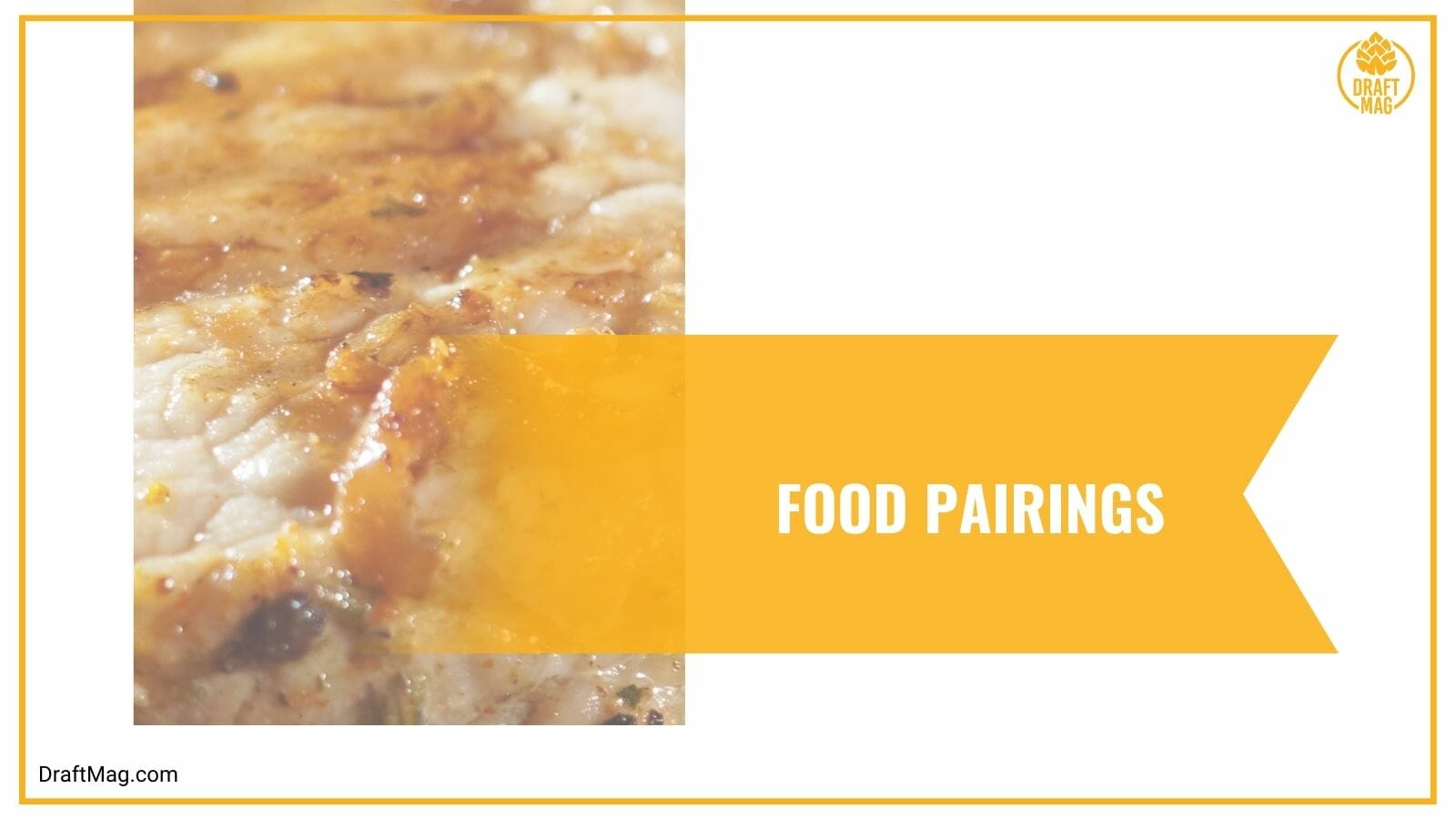 You can also consider having the craft beer with spicy food, as the bitterness from the hops will cool things off. Try out spicy noodles, Mexican and Southeast Asian food, Indian curry, or a burger and tacos with barbecue sauce. It also goes great with oily fish like mackerel, served with a salsa verde or your typical lemon sauce.
If you want to have the beer with snacks, consider having it with something salty like nuts. For your cheese options, try out blue cheese and sharp cheddar. The beer also pairs well with fruit-based desserts like a carrot cake or a blood orange tart. 
Ingredients 
The specific ingredients of the IPA are not announced, but it is made with hops, malts and yeast. The hops used to brew the IPA include Mosaic, Falconers Flight, and Simcoe, and these offer intense pine aromas and the strong flavor of citrus and bitter hops. 
There are malts in the beer too, and they form a strong base for the hops to shine through. You will notice the sweetish malts and honey as you drink. The beer does not taste like yeast and there are no other flavors.
Nutrition Facts 
The IPA has an impressive ABV of 8.9 percent, which is almost thoroughly hidden. This doesn't mean that it won't kick in, so pace yourself as you drink. There are a lot of bitterness units in the beer, although the exact amount is unknown. This is due to the intense hops.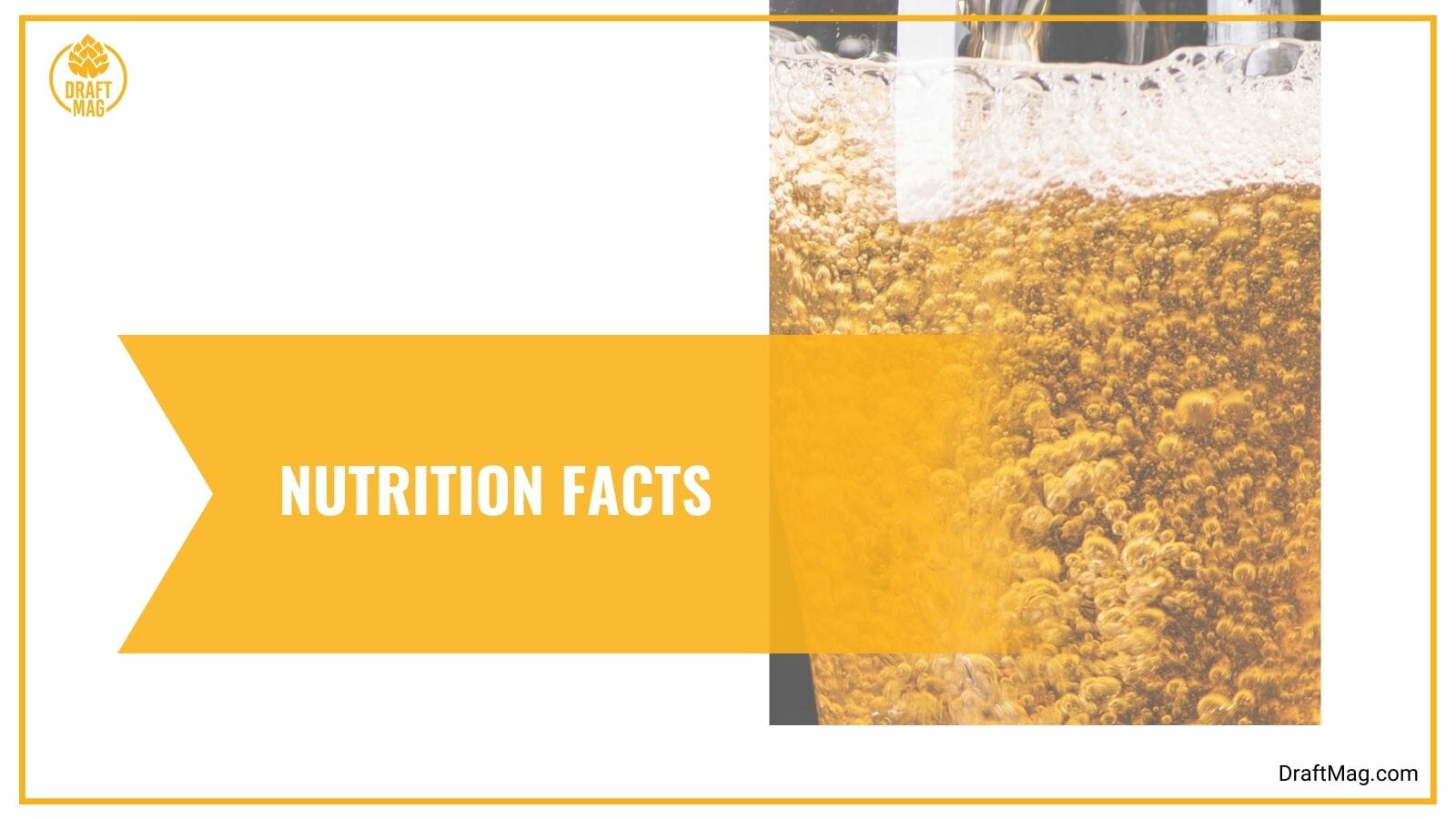 For every 12 ounces of DIPA, you get 230 calories derived from the source. The beer also features 15.3 grams of carbs, 2 grams of protein, and 15mg of sodium. Due to the high amount of carbs, drinkers on a keto diet are advised against this beer. 
History 
The DIPA was released in 2016 by New South Brewing Company as a year-round offering. The beer was named after Myrtle Beach in South Carolina, which is known for its poor quality of water and is one of the most popular brews in the state. But unlike the beach, the DIPA is perfectly drinkable.
New South dates back to 1998 and is now a 20-barrel brewhouse that makes up to 3,000 barrels of beer annually. The brewery makes fresh ales, lagers and barrel aged beers and is located in the heart of Myrtle Beach in South Carolina. It was founded by Dave Epstein. 
Conclusion
Regardless of the occasion, you'll find that this DIPA makes a perfect accompaniment with the simple taste and high ABV.
Here's a summary of what we covered in the review above:
This is an imperial IPA with an alcohol content of 8.9 percent.
The Dirty Myrtle brew has flavors and aromas of citrus, pine, bitter hops, honey malts, biscuit, and bread.
It is made with Simcoe, Mosaic, and Falconers Flight hops.
The beer is best served at 45 degrees Fahrenheit in a tulip glass.
Pair it with grilled foods with a lot of sauce, spicy food, salty snacks, oily fish, blue cheeses, and fruity desserts.
The beer is always on tap in the New South taproom in North Myrtle Beach, or you can order it online. It is also available in different stores.