Castaway IPA Review: A Fantastic IPA for the Warm Summer Days
The Castaway IPA is a fantastic choice for hop heads who want assertive floral and citrussy flavors and aromas. With a balanced character and refreshingly light mouthfeel, the beer is the perfect accompaniment during summer.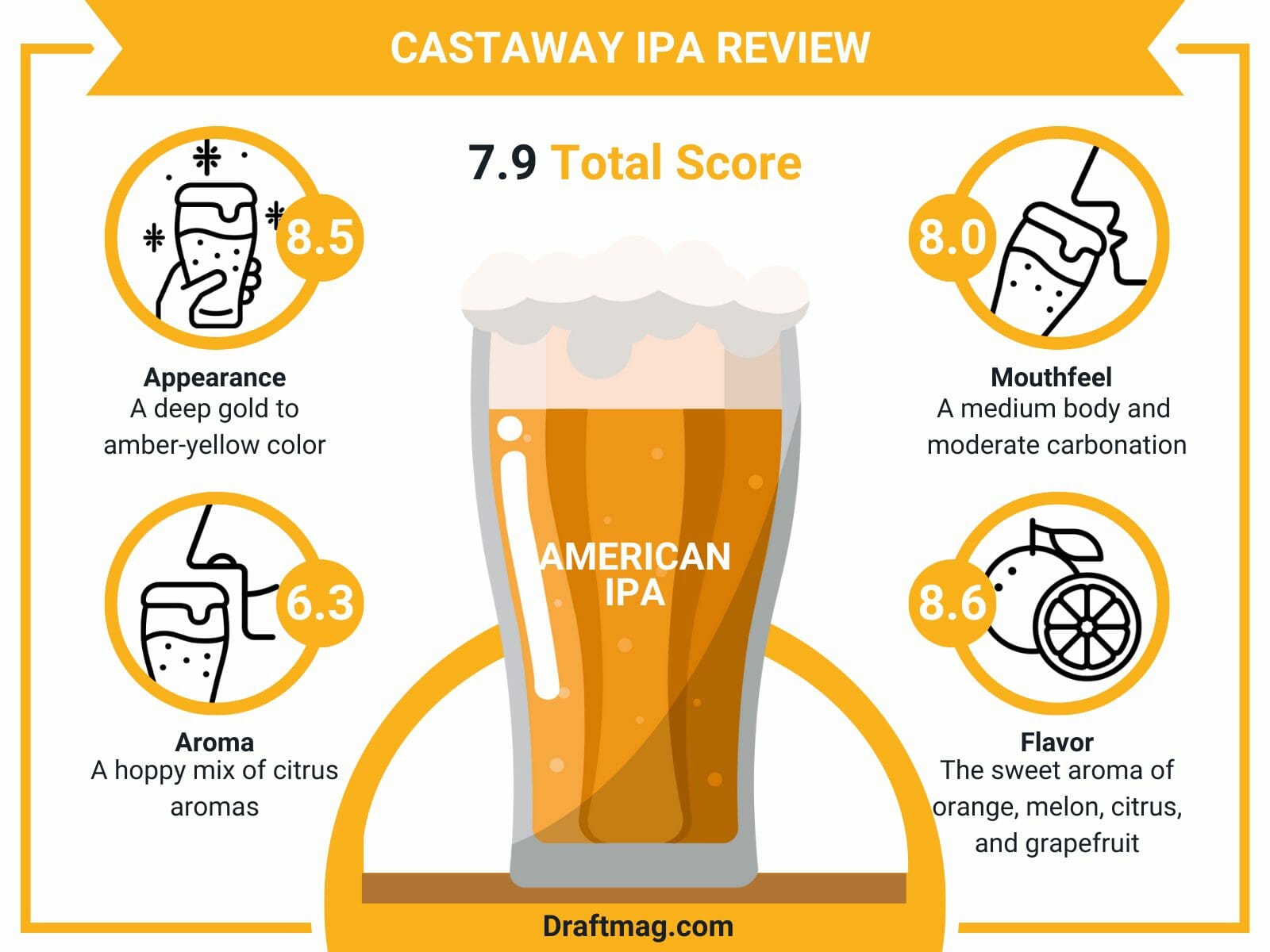 You can enjoy this hop-forward beer with delicious notes of fruits and citrus from the Hawaii-based brewery Kona. Our review covers all you need to know about this IPA, so take a closer look below.
Castaway IPA Beer Stats
| | |
| --- | --- |
| Country  | Hawaii, United States |
| Brand | Kona Brewing Company |
| Style | American IPA |
| Taste  | Floral, citrus |
| Body | Medium Body |
| ABV | 6 percent |
| Flavors & Aromas | Citrus, floral, earthy, dry, caramel malt |
| Serving Temperature | 45 – 50 degrees Fahrenheit |
Tasting Notes
Castaway IPA Beer Tasting Profile
Castaway IPA Review
The Castaway India Pale Ale is an American IPA from Kona Brewing Co. with a 6 percent alcohol content. When you try out this beer, most of what you'll get is hops and a summery feeling, all balanced against a solid malt backbone. The crisp and bold character offers flavors and aromas of citrus, floral, and earthy hops with hints of caramel malts.
If you have the Castaway ale, you should pour it into a pint glass which enhances the deep gold appearance and keeps the thin head in place. The ideal serving temperature is from 45 to 50 degrees Fahrenheit, and you can enhance the flavor with a citrus wedge or slice as the garnishing.
Looking for a fantastic IPA with tropical vibes? The Castaway beer offers a balanced mix of flavors that appeals to hop heads, and even if you don't like IPAs, this remains a must-try.
– Appearance
The Castaway ale has a chill, hazy appearance with a deep gold to amber-yellow color. On top of the beer is a thin white head with decent retention. It dissipates after a couple of minutes and leaves barely any lacing except for a few spots. There is good carbonation, but the haze makes it difficult to see.
– Aroma
Bring this summery IPA to your nose and you get a hoppy mix of citrus aromas. It smells sweet and floral, with some tropical fruit hops in it. You might notice hints of pineapple and hibiscus but a lot of mild tropical and nectarine juice. The aroma is mild but juicy.
– Mouthfeel
The beer features a medium body and moderate carbonation, presenting itself in the form of a fizzy and bubbly feeling at the back of your throat.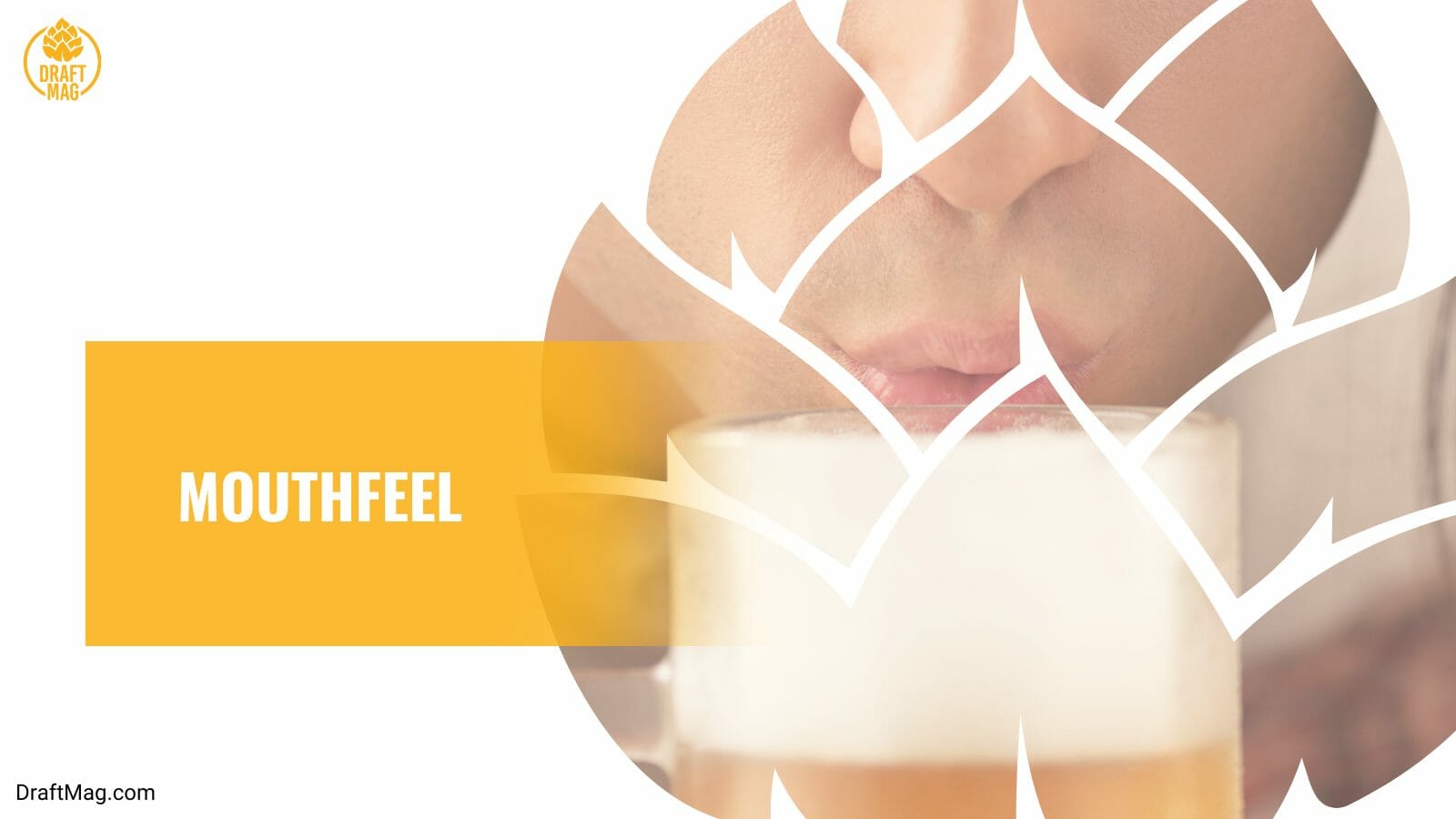 It finishes clean and slightly dry, with a peppery character.
– Flavor
The taste of the Castaway ale will surprise you in comparison to the sweet aroma. It tastes bitter, with the dominant flavor of caramel malt well balanced against the bittering hops. There are flavors of yeast and suds.
Most of the flavor is from the hops, so look out for mild fruity flavors of orange, melon, grapefruit, honeydew, and citrus in general, offering a clean taste against the mild malts. The beer is smooth and balanced with moderate bitterness set against the fruity sweetness. You will notice hints of pineapple and mango.
– Food Pairings
With the summery feeling that the Kona Castaway IPA has to offer, you can't go wrong with similarly flavored foods. Have the refreshing beer with freshly grilled hamburgers in the evening, or go for tacos topped with barbecue sauce. You can also consider snacks like pretzels and cheese dip, cheese and crackers, and French fries with cheese.
Pair the IPA with some marinated lemon chicken that complements its citrus character or a Caesar salad that is well-balanced with the caramel malts. Grilled, roasted, braised, and smoked foods like ribs, sausages, chicken, pork, and fish will also go great with this beer.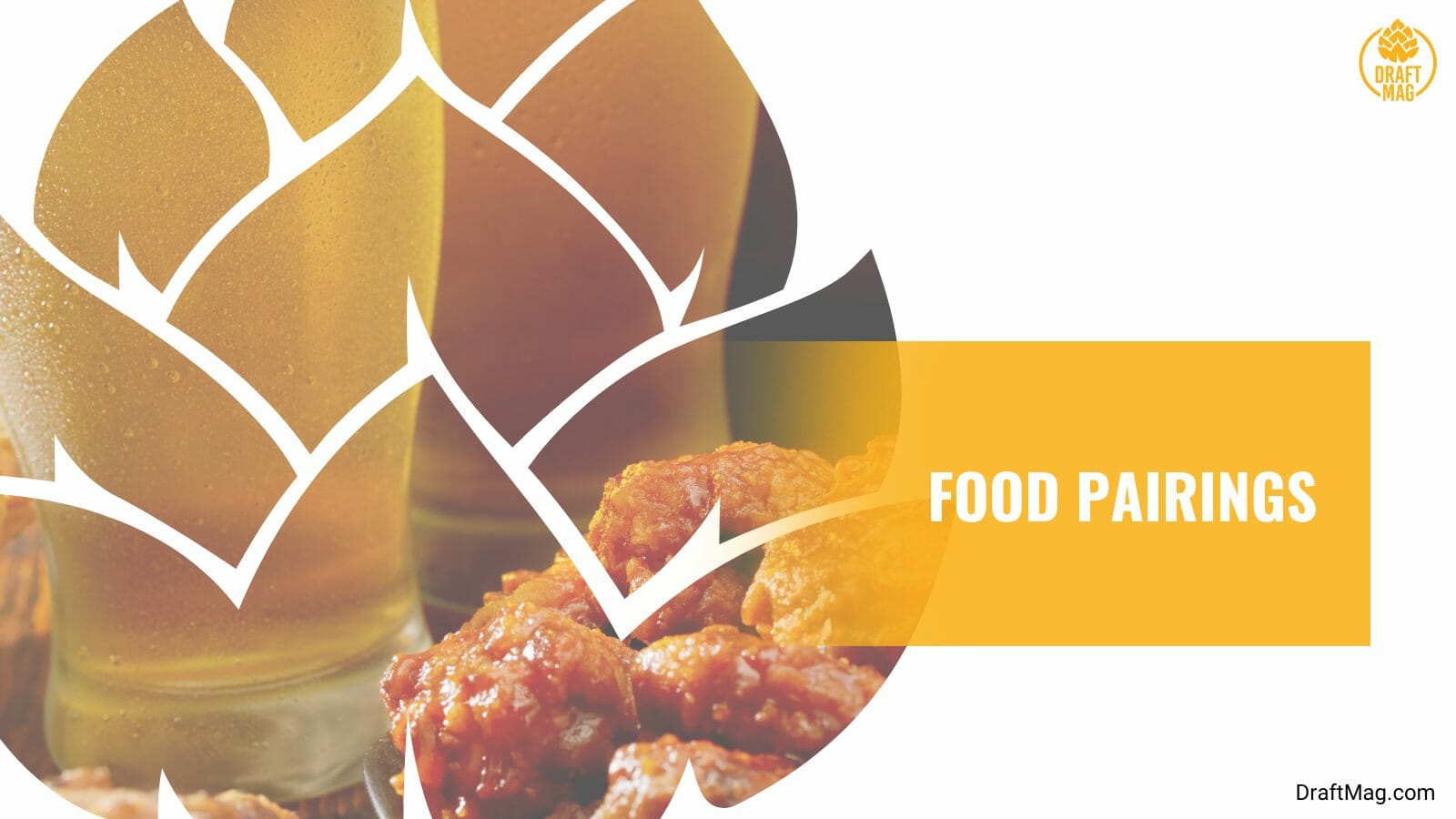 Satisfy your sweet tooth with citrusy desserts like blood orange crepes, an orange or lemon sorbet, panna cotta with lemon, or some citrus cake. Cheese pairings for this beer include blue cheese and medium-sharp cheddar cheese. If you're making a cheese plate, add some Parmegiano Reggiano.
The brewery recommends that you pair it with carnitas, ham and pineapple pizza, and mac 'n cheese.
Ingredients
In the Kona Castaway, you have two malts and four hops. The malts are pale malt and caramel malt, contributing to the sweet caramel backbone that the hops are standing on. As for the hops, you have Citra, Millennium, Chinook, and Galaxy hops, offering a juicy, citrusy, floral and earthy character.
Nutrition Facts
The alcohol content for the Castaway ale is 6 percent and barely noticeable in the aroma and flavor of the beer. It also has 50 IBU due to the moderate bitterness and assertive hoppy flavor. The original gravity is 14.3.
In every 12 ounces of this beer, you get 174 calories, which is a pretty decent level. There are 11.9 grams of carbs, 2.30 grams of protein, and no fat. As for the sodium, it is 7.80 mg. The beer is not keto or gluten-friendly and should be avoided by those on both diets.
History
The Castaway IPA is brewed by Kona Brewing Company, a Hawaiian brewery in the United States. The beer was inspired by the early island explorers who went on dangerous trips in the Ka'iwi Channel and is meant to be an equally spirited beer. It was released in 2004.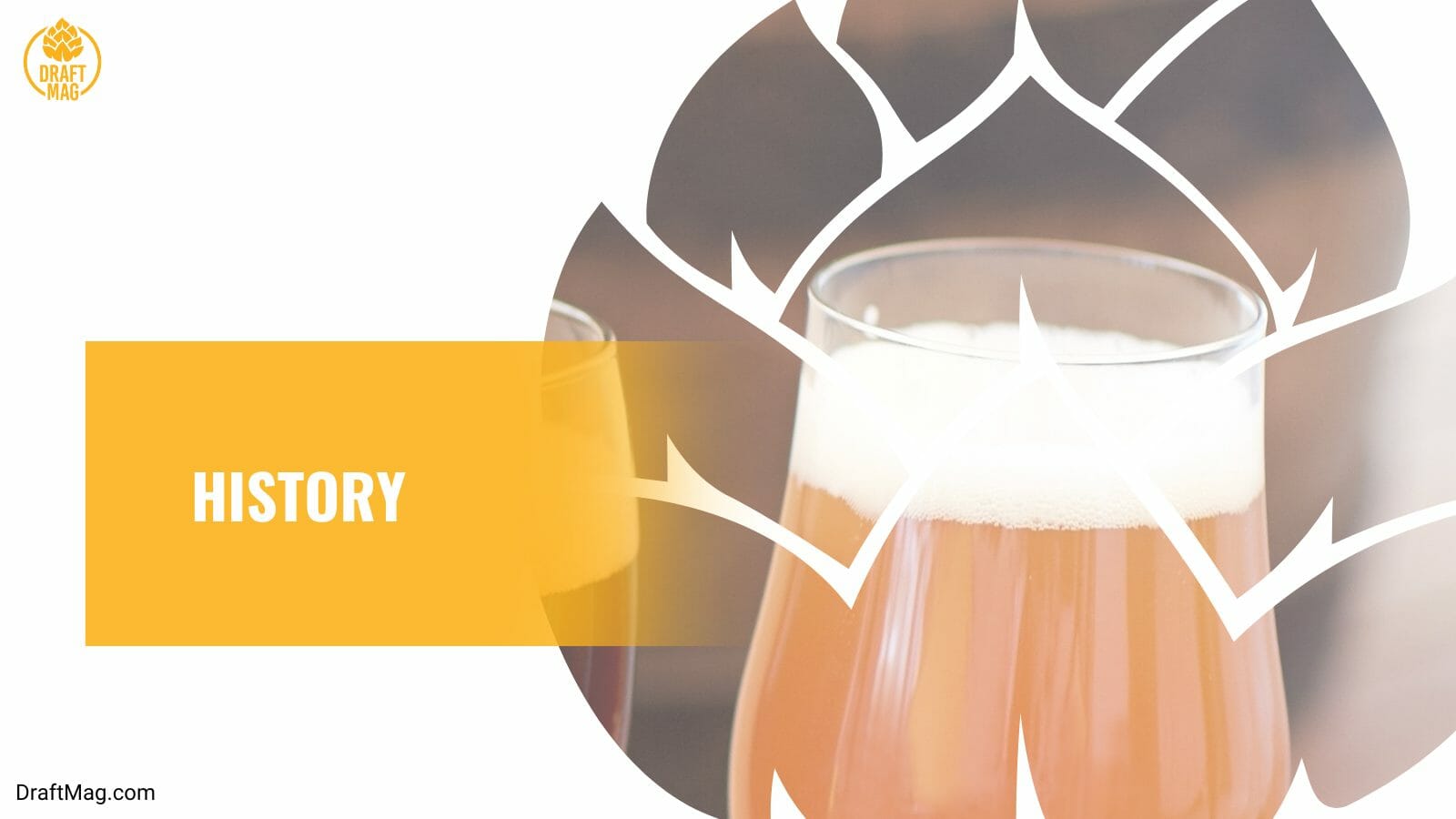 Kona was founded in 1994 by Cameron Healy and his son Spoon Khalsa, combining their love for Hawaii with local brews. The brewery also makes its beer sustainably with on-site gardens, solar energy, and even using leftover grains in its pizza crust.
Conclusion
If you're looking for a delicious tropical IPA, the Castaway beer offers the right balance of flavor and vibes to give this to you. Here's a rundown of our review:
Castaway is an American IPA with a 6 percent alcohol content from Kona Brewing.
The beer has flavors and aromas of citrus, floral and earthy hops, fruits, and caramel malts, with a juicy and clean mouthfeel.
It is brewed with pale malts, caramel malts, Millennium, Citra, Galaxy, and Chinook hops.
The brew is best served in a pint glass with a citrus garnishing at 45 degrees Fahrenheit.
Pair it with grilled foods like hamburgers, herby chicken, everyday snacks, citrusy desserts, and blue cheese.
Get this beer online or at liquor stores that sell craft beer. Or, if you're in Hawaii, you can visit Kona Brewing and have this beer with their famous pizzas made with leftover grains!