Shiner Strawberry Blonde: A Fine Fruit Beer To Try
Shiner Strawberry Blonde is good news in a bottle for all beer and strawberry lovers. Be prepared to indulge in this fantastic beer with the scent of strawberries, sure to blow you away with its aroma and taste. A different take on the famous fruit-flavored beers is a proper delight with its balanced taste and natural flavor profile imparted by the fresh homegrown strawberries.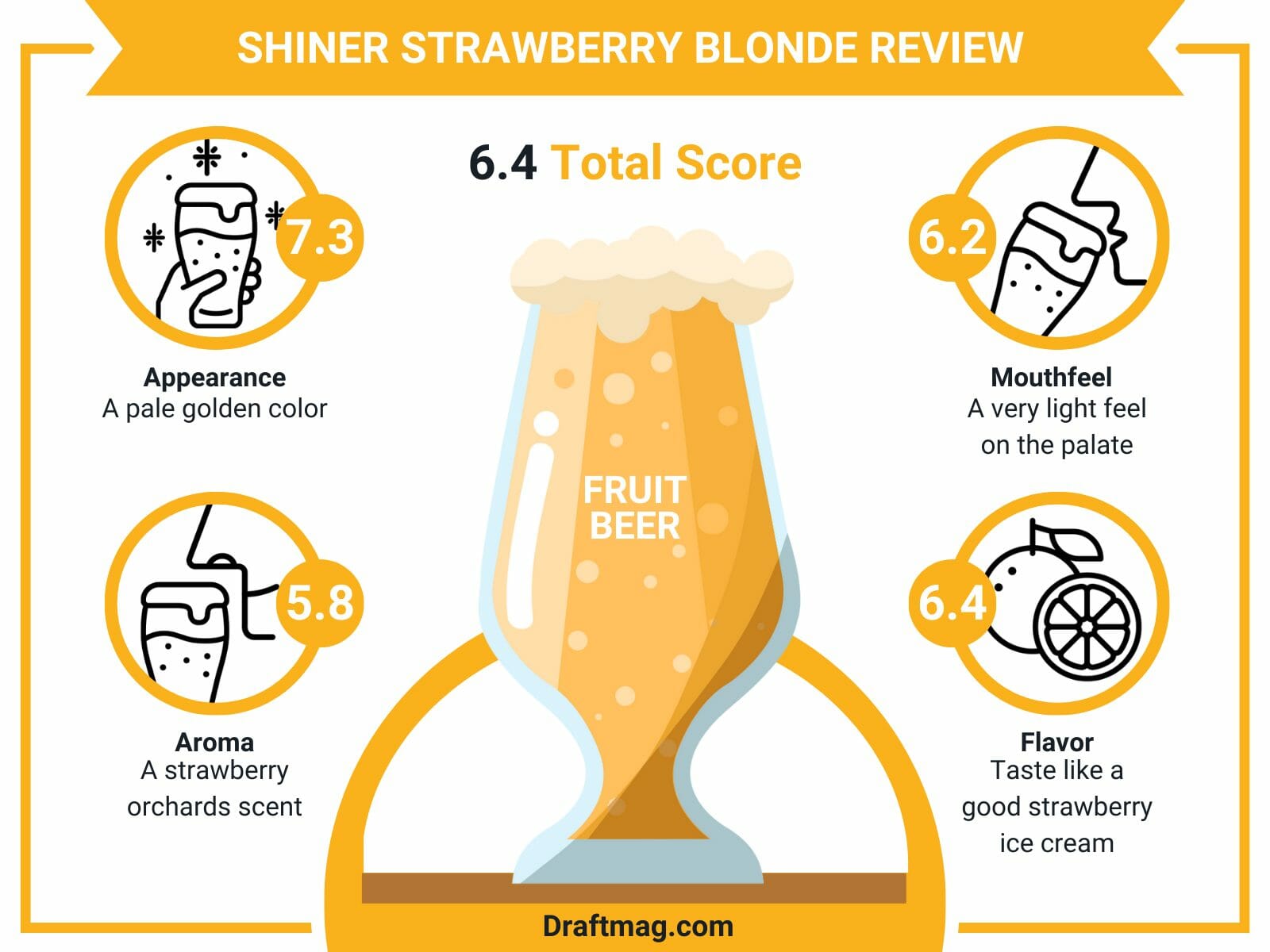 Let us explore the many reasons why you should give this beer a try.
Shiner Strawberry Blonde Stats
| | |
| --- | --- |
| Country | United States |
| Brand | Shiner from Spoetzl Brewery |
| Style | Fruit Beer |
| Taste | Slightly sweet with strawberry flavor |
| Body | Light bodied |
| ABV | 4.3 percent alcohol content |
| Flavors & Aromas | Strawberry flavor and aroma along with malty sweetness |
| Serving Temperature | 45 to 50 degrees Fahrenheit |
Tasting Notes
Shiner Strawberry Blonde Tasting Profile
Shiner Strawberry Blonde Review
Shiner Strawberry Blonde is a Texas-style fruit beer that is slightly sweet on the palate with a distinct aroma and flavor of strawberry coming from the juicy strawberries that are homegrown in Poteet, Texas.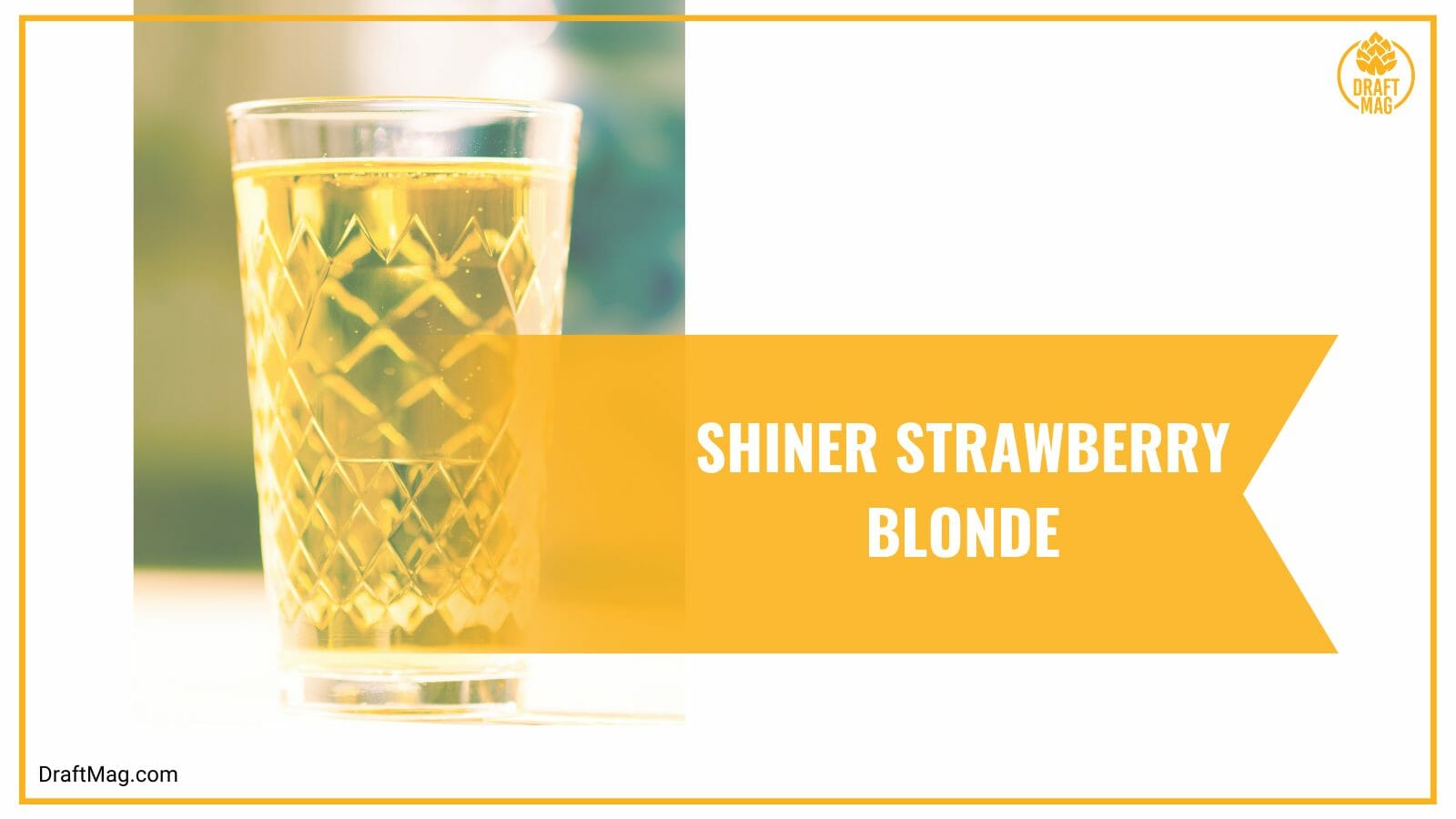 Keep reading to learn more about the details:
– Appearance
Shiner beer is an excellent Texas-style fruity beer that not only is delicious to taste but looks every bit appealing. The appearance of this strawberry-flavored goodness is clear with a pale golden color that pours quite smooth. The size of the head is decent, with neither too much nor too little.
The appearance of popping bubbles hints toward the abundant carbonation process that gives this beer its flavor and appearance. The head dissipates quickly, allowing you to take a sip of this berry delight.
– Aroma
The aroma of this Strawberry beer is that of strawberry that continues throughout the span of the tasting process. The room is filled with a scent that reminds you of strawberry orchards when you open the cap of the bottle.
– Mouthfeel
This beer is light on the palate and the strawberry aroma gives it a refreshing feel. The crispness felt instantly allows you to taste the beer further. The light mouthfeel gives way to a wet finish that settles down pretty well.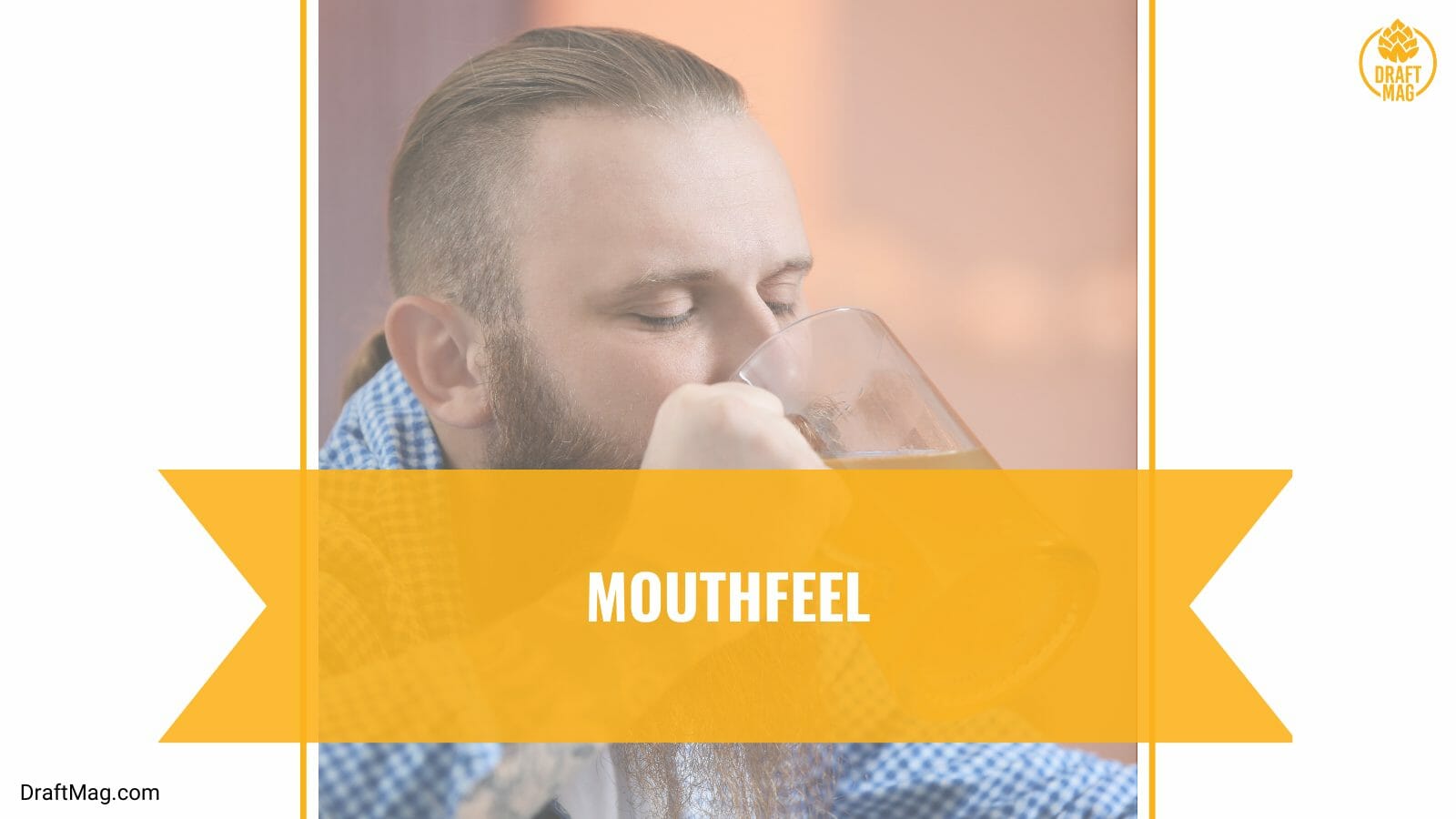 The intense carbonation is felt on the tongue as the bubbles dance, leaving a thin film on the tongue after swallowing. You are sure to enjoy the creaminess on the palate as it goes down smoothly, only leaving a refreshing feeling behind.
– Flavor
This beer is a fruity beer that is quite strawberry-forward, thanks to the taste of the delicious strawberries that are homegrown and used fresh. The flavor is that of strawberry, with the subtle taste of wheat malt coming through. The strawberry aroma is sometimes accompanied by a subtle light bread-like smell that acts as a perfect accompaniment.
The flavor is natural, like a good strawberry ice cream and the taste is not as sweet as you would think it to be. Mild wheat malt flavors do come through, but only after the initial strawberry flavor subsides a bit or, in other words, when your palate adjusts to the strawberry flavor profile.
The ending flavor note is that of mild corn that stays along with the others, lingering on till the end. Thus, the Shiner Blonde taste is a clever mix of berry, corn, and wheat, sure to leave strawberry lovers happy. This beer is great to drink on a hot summer day due to its freshness and lightness.
– Food Pairings
This strawberry beer is made from fresh strawberries, giving it the rich berry taste that many people love.
The slight sweetness of this Texas-style beer is perfect to pair with light foods, including salads of different types and freshly prepared grilled chicken. The sweetness also cuts through spicy dishes and makes them taste delicious. These spicy dishes can come from any cuisine of your choice.
Dishes with herb seasoning can pair really well with this style of fruity beer. You can also consider pairing dishes with a hint of black pepper, which adds the much-needed heat to elevate your meal.
Lastly, remember that you can complement grilled veggies with the seasoning of your choice, too, as it will make a great combo with this beer. Other foods that can be paired include burgers, buffalo wings, Mexican and Asian food, and fried food like French fries, pizza, and steaks.
 Ingredients
The main ingredients of this beer include Malted barley, wheat, strawberries, of course, different hops, yeast, and lastly, water.
Nutrition Facts
The Shiner beer alcohol content is around 4.3 percent in a single serving. You can expect to consume around three grams of carbohydrates, and 15 milligrams of cholesterol.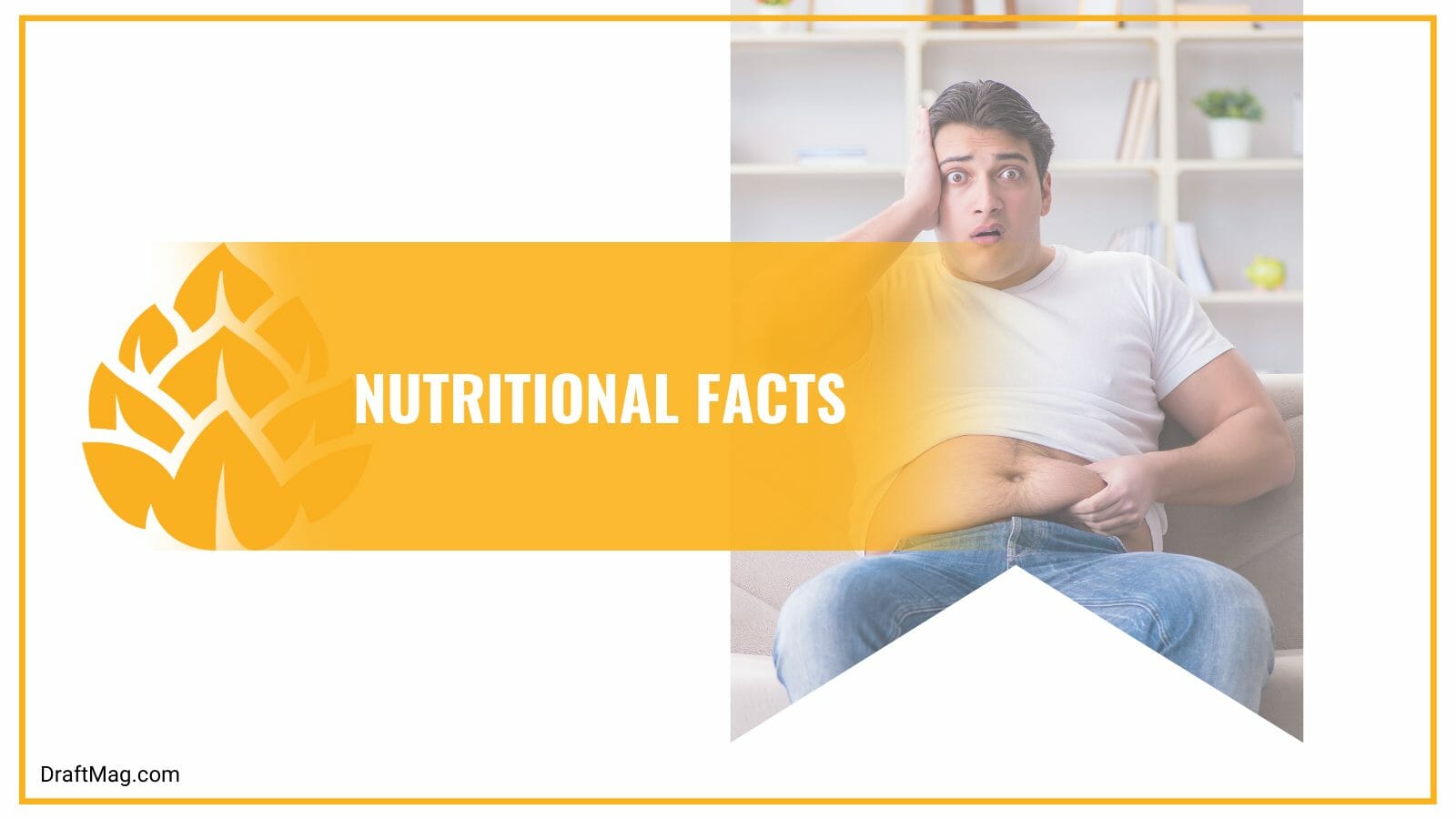 Lastly, note that the Shiner Strawberry Blonde calories are approximately 154 per serving.
History
The legendary brewer, Spoetzl Brewery, has always been in the spotlight, thanks to its delicious beers. Founded in 1909, the Brewery has come up with delightful beers that people love to drink, no matter the occasion. This fruity flavored beer is one such delightful all-occasion beer offered by the brewery, which is known for its freshness.
Started in Poteet, this Texas-style fruitful beer can easily be called the pride of Texas. This beer's unique flavor and aroma are because of the fresh strawberries that are homegrown, which gives this beer a natural taste.
Conclusion
Now you know what to expect from this strawberry-flavored beer. Undoubtedly one of the best fruity beers Texas has to offer, this beer is a clear favorite among strawberry lovers. Let us summarise the beer characteristics with a few quick notes:
Shiner Strawberry Blonde is slightly sweet with a predominant aroma and flavor of strawberry.
There are subtle hints of wheat and corn coming through when gulping down this beer.
The appearance is clear and pale golden and the body is light with a smooth mouthfeel.
This beer is best served at temperatures of 45 to 50 degrees Fahrenheit.
It pairs well with almost any dish. However, the best would be salads, steaks, and spicy dishes.
We recommend this beer for people preferring light beers with low alcohol percent that can be enjoyed at any time of the day. Thus, if you are looking for an all-occasion beer to charge your palate with a berry kick, this is the beer for you.