Heineken Review: Is This the Best European Lager in the Market?
This Heineken review gives insight into one of the most popular lagers from Europe. The beer is loved most because of its subtle flavor, mild carbonation and moderate alcohol content. Even if you don't enjoy drinking beer, you have probably come across it.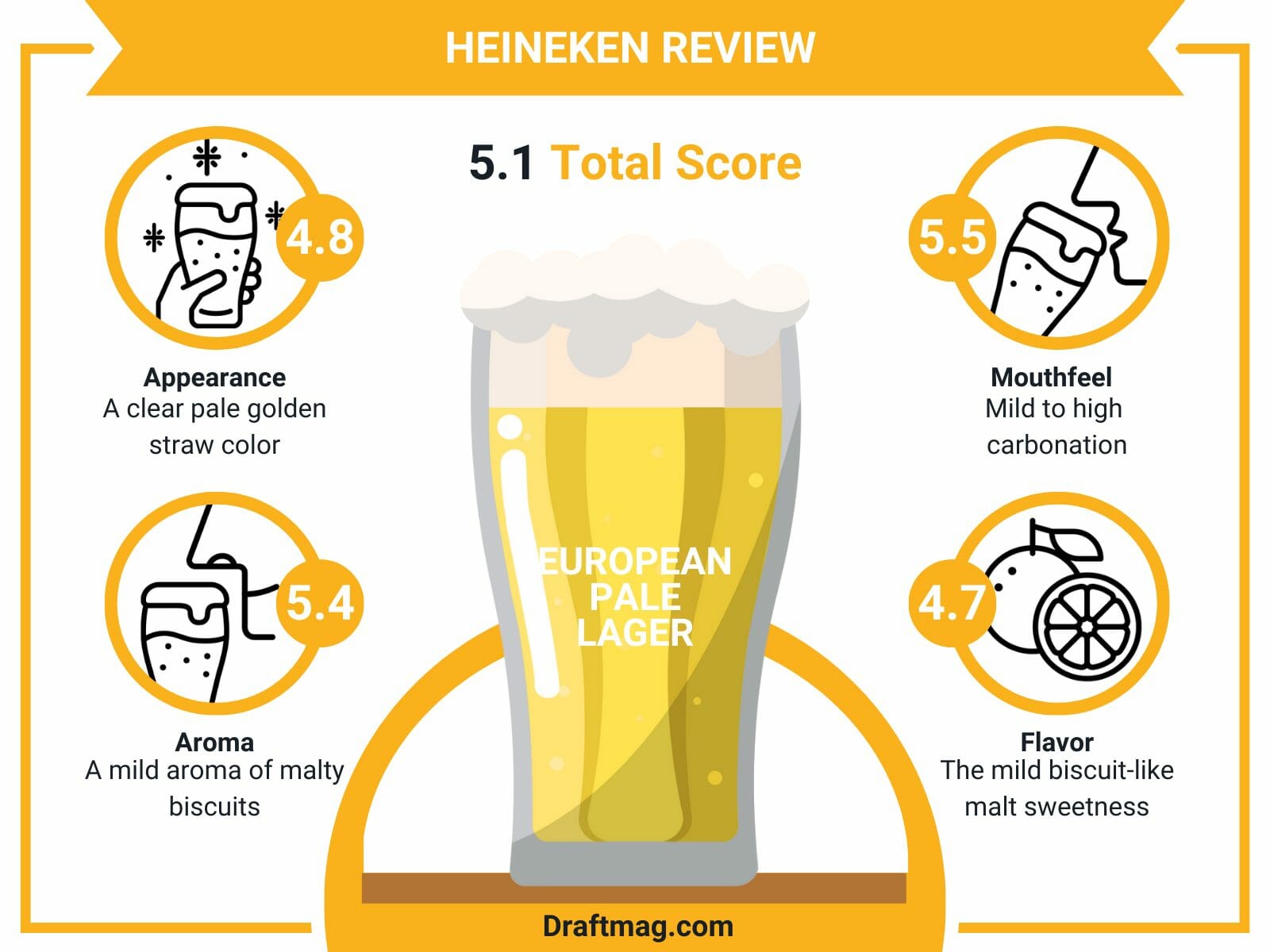 This guide will give you a comprehensive overview of all you need to know about everyone's favorite brew.
Heineken Stats
| | |
| --- | --- |
| Country | Netherlands |
| Brand | Heineken Nederland B.V |
| Style | European pale lager |
| Taste | Mild malt sweetness with a hoppy bitterness to give it a balanced taste |
| Body | Medium-bodied |
| ABV | 5 percent |
| Flavors & Aromas | Slight aroma of malty biscuits with some skunky hoppiness |
| Serving Temperature | 40 to 45 degrees Fahrenheit |
Tasting Notes
Heineken Review
Heineken lager is one of the most famous beers worldwide, characterized by a green colored bottle or can with a red star. Though many experts may try to discredit the slightly skunky taste, it remains one of the most common brands. One typical comparison amongst beer lovers is Heineken vs Budweiser. 
However, we will discuss Heineken's features under the following headings.
– Appearance
The beer pours a clear pale golden straw color with medium carbonation, giving rise to a fine finger-looking head that persists for a short while.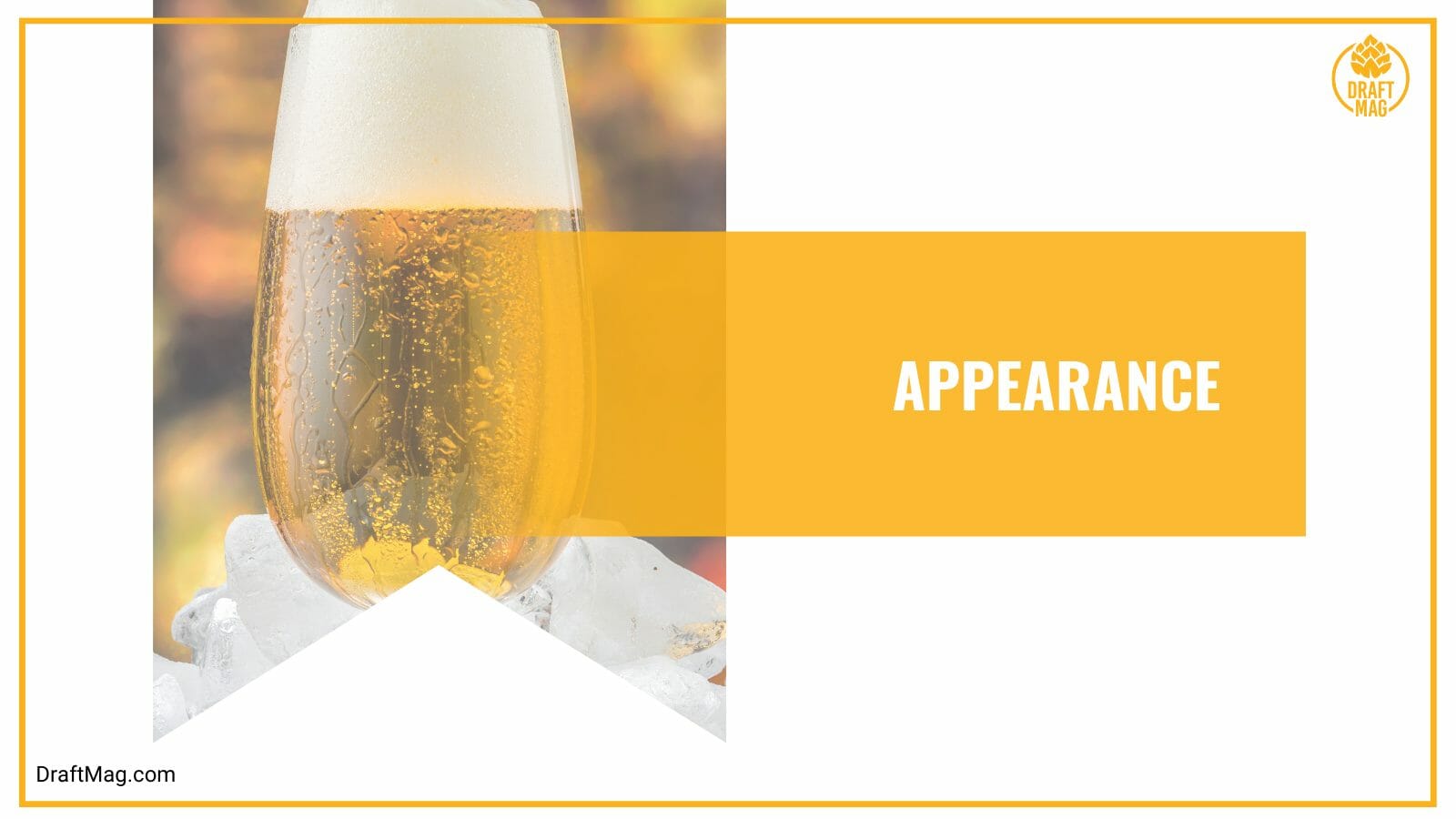 The head slowly breaks and dissipates into smaller bubbles, making the beer seem fizzy. Upon drinking the beer, minimal lacings remain on the glass.
– Aroma
Heineken lager beer is not the best-smelling beer; it has a mild aroma of malty biscuits like a typical lager. However, the overall aroma is somewhat vague, resembling those of skunked hops and sweet corn with subtle fruity notes.
– Mouthfeel
This beer features a mild to high carbonation that makes it kind of fizzy with a slightly skunky taste. The beer has a light to heavy body, making it pretty easy to drink. It also showcases a slight hint of malt sweetness with a tidbit of hoppiness felt at the aftertaste with no potent lingering effects.
– Flavor
The flavor of this beer is not one of its stronger suits, as it mainly exhibits mild flavors that regular drinkers may not distinctively notice. To an expert, you'd catch the mild biscuit-like malt sweetness or sweet corn. Also, there are hints of citrus fruits. Some people, especially those drinking directly from the bottle, report a skunky hop flavor.
Note that this European lager possesses increased bittering notes compared to a typical American lager. But there is no dominant flavor, as it appeals well to all — perhaps the secret to its worldwide acceptance.
– Food Pairings
As we have reiterated throughout this piece, this beer is global and often enjoyed with various dishes worldwide. Ideally, a typical lager like Heineken goes well with a spicy dish, soup, salad, hamburger and cheese pizza. You just wash down your delicacy with this European classic, taking in the refreshing mild carbonation and hoppy aromas.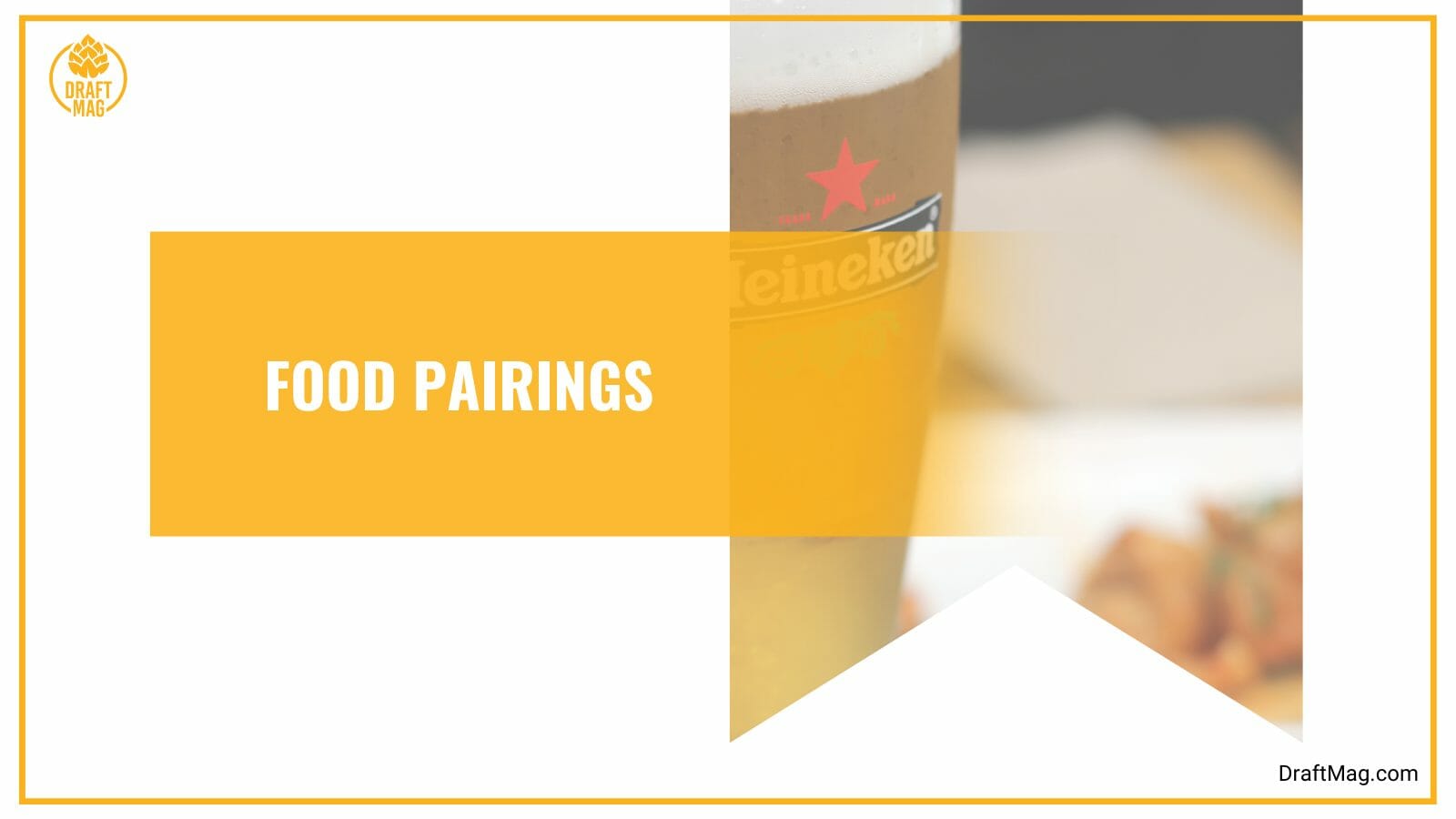 This beer brand is also an excellent choice for a night out or hangout at a beach to catch up with friends. Besides the typical Heineken 12oz, other products like the mini size Heineken 8.5oz cans and Heineken 0.0 non alcoholic beer will suffice for those who don't usually enjoy alcoholic beverages.
Ingredients
In brewing this beer, the brewers stuck with the typical beer brewing ingredients: malted barleys, hops, water, and yeast. It's noteworthy that all ingredients used are natural.
Barley's the popular malt choice in brewing beer. The beer uses hops from Germany, Czech and the United States. Like other brews, water is the main ingredient, as it's used in boiling the malt to generate wort. The brewers ensure always to use high-quality water in brewing.
Though yeast is not considered an ingredient in beer brewing, it's just to accelerate the fermentation process. However, the producers of this beer, having discovered the "A-yeast" in the 19th century, believe it's the magical ingredient that transforms the brew into a fan favorite among beer enthusiasts and non-drinkers.
Nutrition Facts
This mildly-bodied beer is a moderate calories beer. Each serving of the beer, 354 grams, contains 150 calories. In addition, it includes a relatively high amount of carbs – 12 grams, so it's not a good choice for drinkers on a keto diet, especially when taken in large amounts. However, burning calories just requires minimal exercise levels.
The beer also contains decent amounts of protein (2 grams) and sodium (10 milligrams). These nutrients are suitable for your body, and since it's in minimal amounts, it has no significant adverse effects on your body. This beer isn't gluten-free, though it may be considered insignificant at 0.0005 percent gluten. Therefore, gluten-sensitive individuals may need to note that.
Also, Heineken alcohol percentage is moderate at 5 percent, which accounts for most of the calories in the brew. Considering a serving contains just 150 calories, taking a bottle from time to time is ideal, even if you are on a low-calorie diet. However, as you enjoy the beer, it's important to drink in moderation and not go beyond the legal limit of intoxication.
History
The Heineken story starts in 1873, when a native of Amsterdam, Gerard A. Heineken, buys "De Hooiberg" brewery in his hometown. He immediately switched his attention to brewing a premium lager using the latest techniques, becoming the first brewer to introduce quality control into beer production.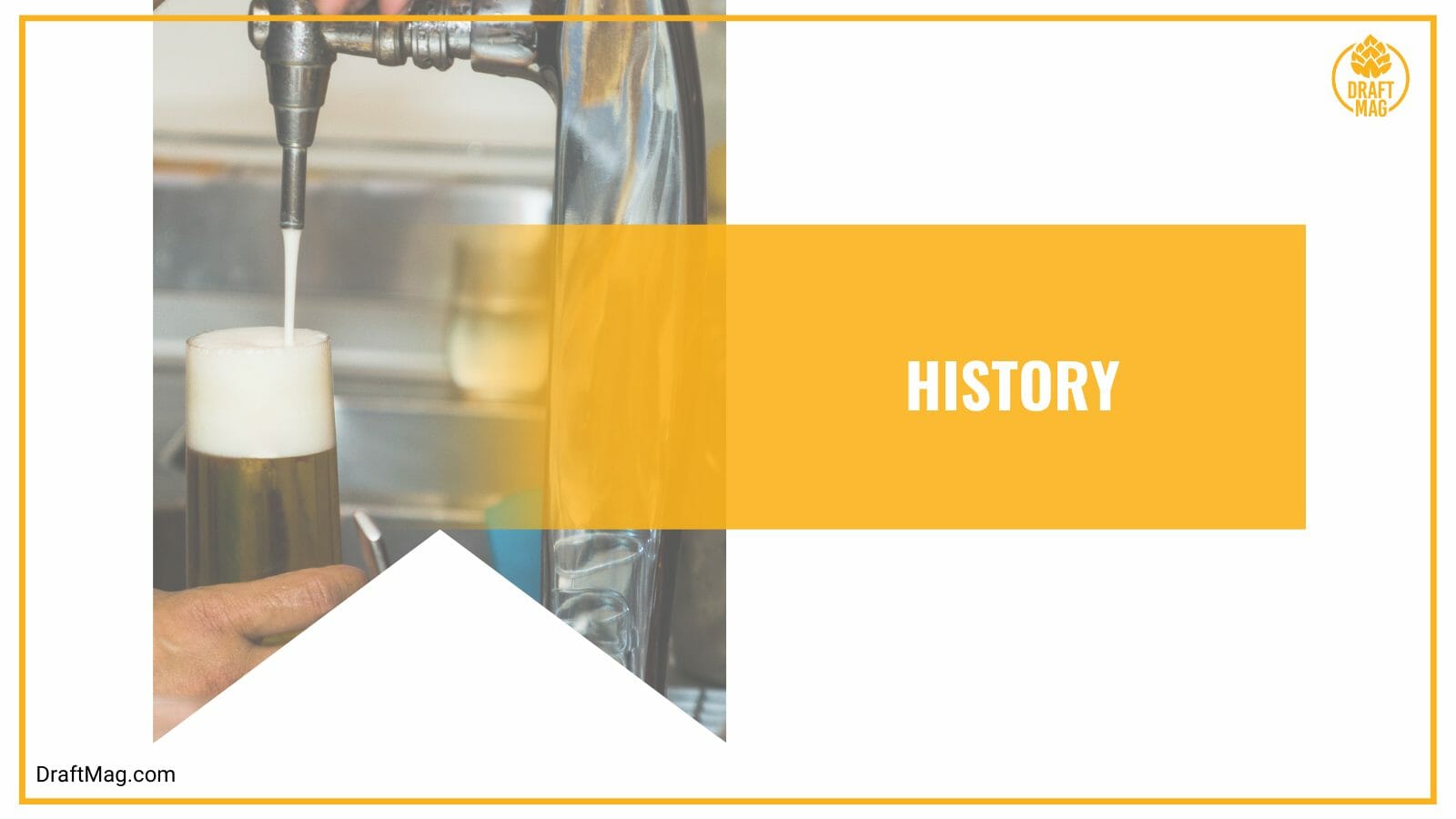 Since he paid attention to quality, in a short while, he was able to create this masterpiece — Heineken. However, as the company began to enjoy success, he ensured it remained in the family. By 1889, the iconic green bottle beer had already gone international, exporting to neighboring countries and winning multiple awards.
In 2014, the beer brand celebrated 150 years of impeccable success with sales in more than 170 countries. Today, Heineken is undoubtedly one of the most popular beer brands, with a production of a billion liters of beers produced annually. This includes products like Heineken Silver and Heineken 0.0 non-alcoholic, their first non-alcoholic beer.
Conclusion
Perhaps you are yet to enjoy this master class, so reading this comprehensive Heinekin review gives you in-depth knowledge of what to expect when you finally attempt to try out this iconic beer. Here are a few points we discussed in the article.
Heineken is one of the typical European lagers with an ABV of 5 percent and a wide acceptance globally.
A serving of the beer contains about 150 calories, 12 grams of carbs, 2 grams of proteins and 10mg of sodium.
The brewing of this beer ushered in the introduction of quality control techniques into the brewing industry.
Gluten-intolerant individuals may need to note that it contains 0.0005 percent gluten.
The beer is an excellent fit for various dishes, so you might want to consider enjoying it when looking to relax or chill out with friends. Cheers!