Left Hand Peanut Butter Milk Stout Review: Chocolatey Brew
Left Hand Peanut Butter Milk Stout is the ideal delicious and dark stout for any occasion, as it offers a balance of chocolate with peanut. If you're looking for a sweet introduction to stouts, this is a good way to start.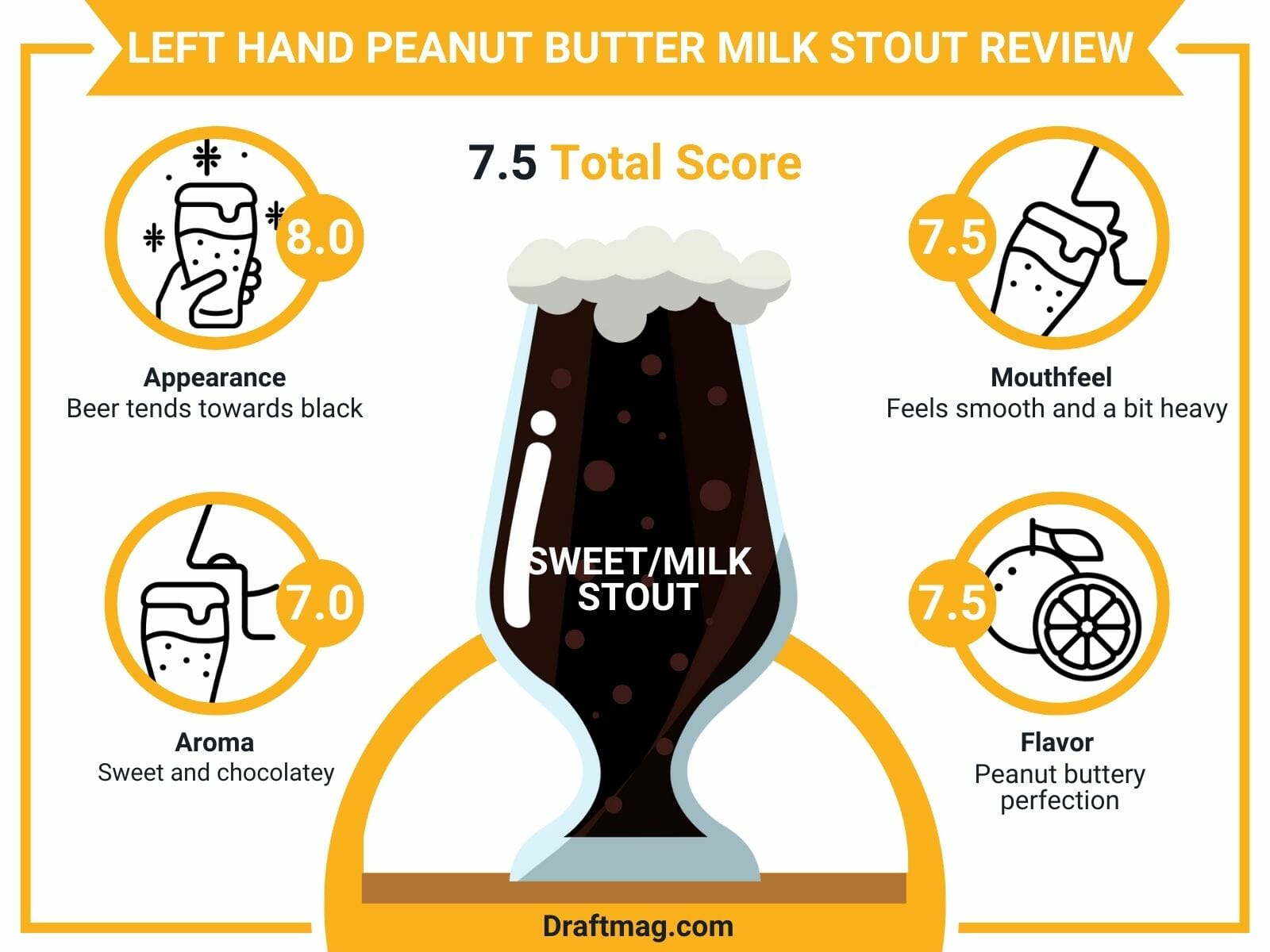 The beer is an ideal choice for your dessert stout option, whether you want to pair it with your chocolate delectables or sip it while sitting beside the fire. Our review below covers all you need to know before drinking this beer, so keep on reading below!
Left Hand Peanut Butter Milk Stout Stats
| | |
| --- | --- |
| Country  | United States |
| Brand | Left Hand Brewing Company |
| Style | Sweet/Milk Stout |
| Taste  | Chocolate, roast |
| Body | Medium-full Body |
| ABV | 6.2 percent |
| Flavors & Aromas | Chocolate, peanut, roast, molasses, nuttiness, cacao nibs, coffee |
| Serving Temperature | 45 – 50 degrees Fahrenheit |
Tasting Notes
Left Hand Peanut Butter Milk Stout Tasting Profile
Left Hand Peanut Butter Milk Stout Review 
Appearance: 8/10

Aroma: 7/10

Mouthfeel: 7.5/10

Flavor: 7.5/10
Peanut Butter Milk Stout is a sweet stout. The velvety smooth stout features a balance of chocolate sweetness and peanut to give you a solid stout. With an alcohol content of 6.2 percent, the beer offers a hearty flavor.
It features a deep dark brown color and a medium body going towards full. The beer has flavors and aromas of chocolate, peanut, roast, mocha, molasses, cacao nibs, coffee, and nuttiness. You can enjoy this beer with a wide range of desserts, especially those with chocolate.
Serve this stout in a pint glass to show off the velvety brown color and the foamy head. The ideal serving temperature is from 45 to 50 degrees Fahrenheit. When you serve it, you can garnish it with dark berries like blackberries. 
– Appearance 
On the pour, the stout has a dark brown color that will remind you of cola. The brown color of the beer tends towards black, and it has a clear appearance. Despite that, you can't see through it because of how dark the color is.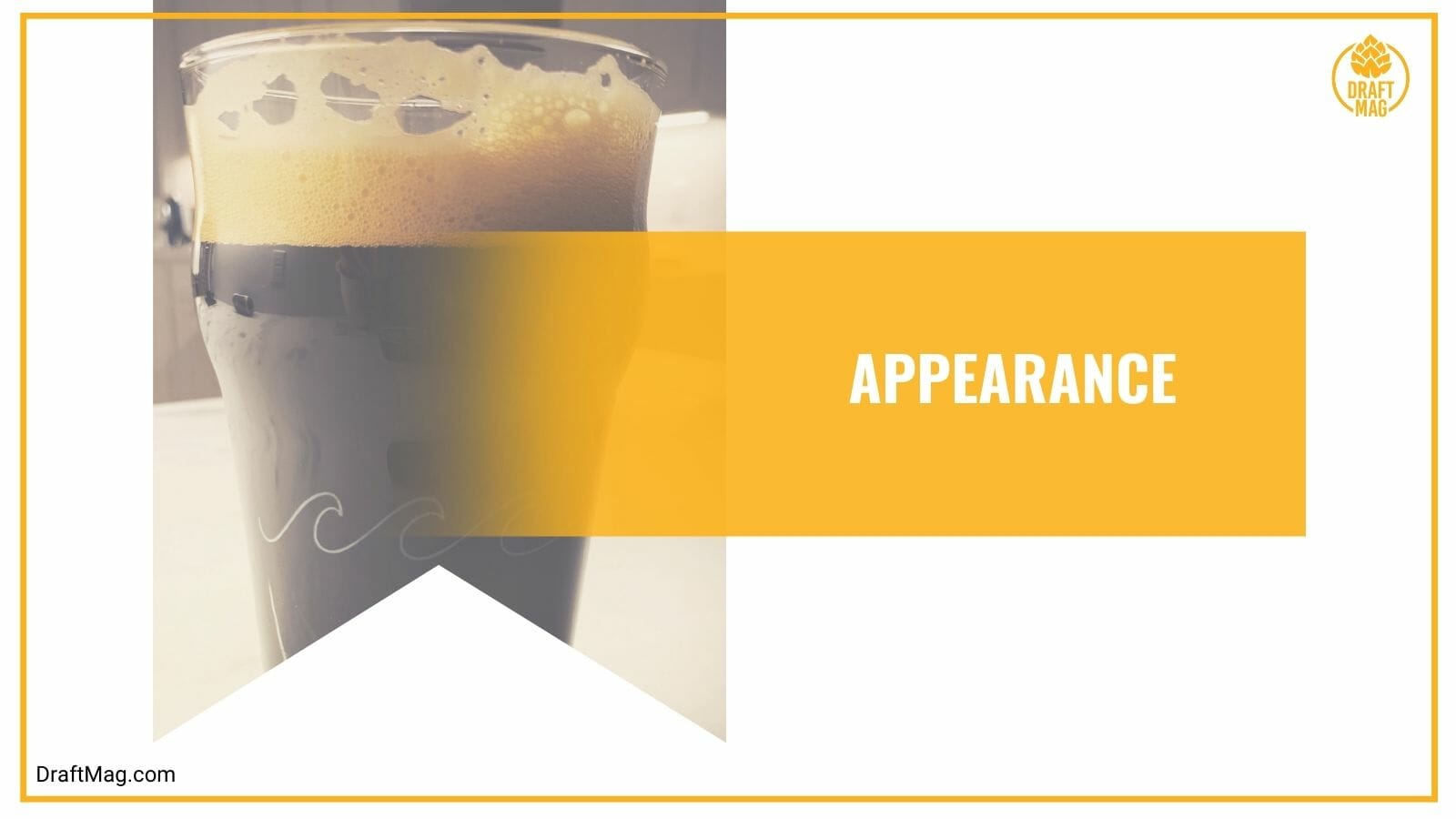 Atop the beer is a light tan and foamy head that goes up to one finger high. The light tan beer stays for a decent time and leaves a sparse sticky lacing against your glass. 
– Aroma 
As for the aroma, the milky stout offers you a sweet and chocolatey aroma. The aroma of peanut is very light, so you can barely smell it. It only peaks in the background. The strongest aroma is the roasted cacao nibs and dark chocolate notes.
You will smell a bit of cherry and dark berries in the background as you go on. There is also a bit of molasses in the aroma. 
– Mouthfeel 
In terms of the mouthfeel, the stout has a medium body, but this tends toward full. The body is a bit velvety but not as much as you'd expect, and it feels smooth and a bit heavy. It has a pleasant feel and goes down easy when you swallow.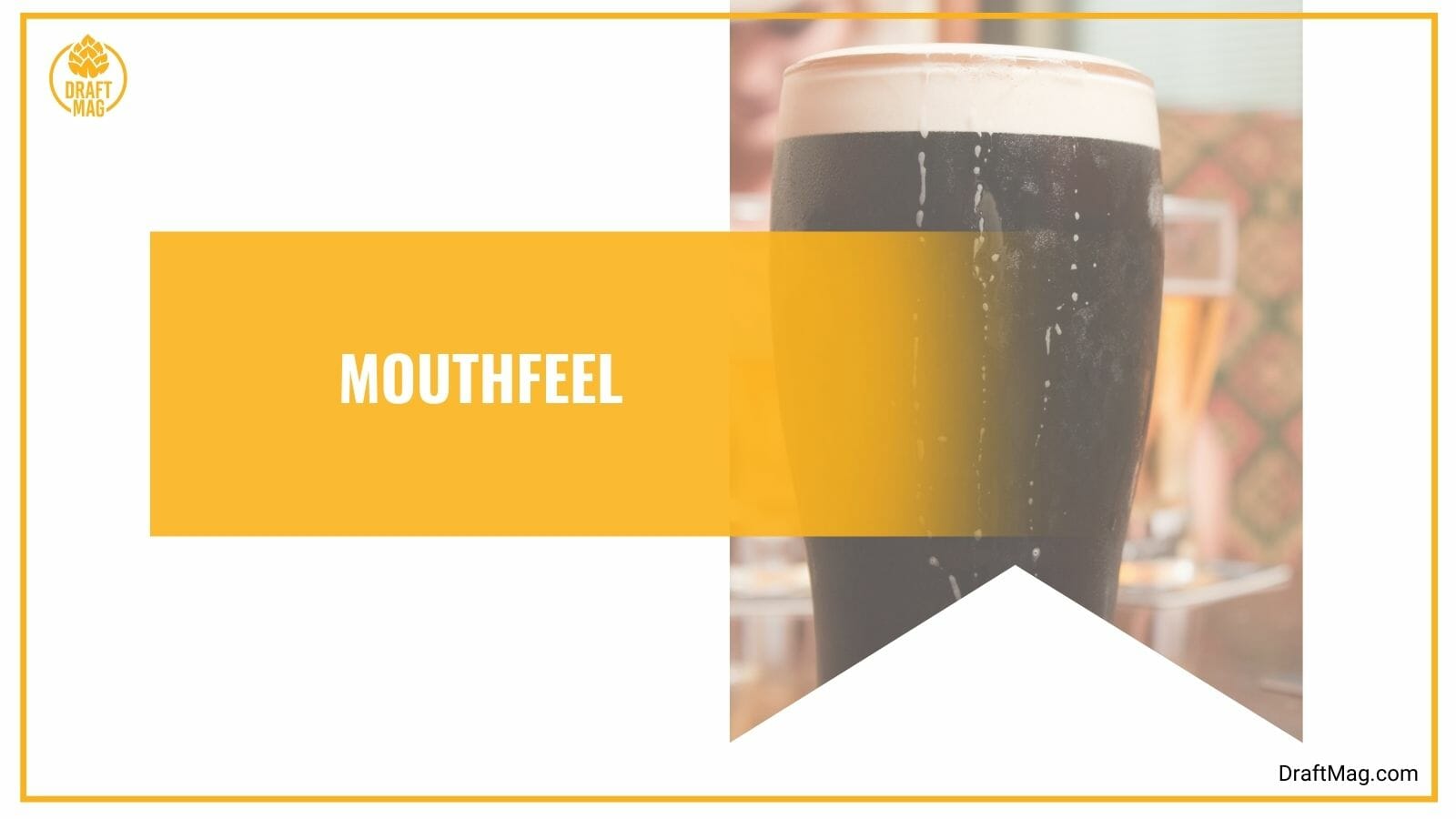 There is a lot of carbonation on the palate when you drink, and this gives you a fizzy, bubbly feeling that balances out with the smooth and thick feel. 
– Flavor 
The flavor of the stout follows the aroma very closely, with a lot of chocolate and peanut. The peanut buttery perfection is even more in flavor than the aroma, and it tastes more like icing or peanut oil. The milky chocolate is sweet and balanced with some roast nuttiness to give you a velvety beer. 
Along with the rich milk chocolate notes, you get just enough roast bitterness. This keeps the sweet and bitter flavor balanced. You might notice a bit of dark fruits in the flavor too, but it does not have a hearty roast flavor like most stouts. The cherry flavors and peanuts dominate as you drink on, and you get a bit of coffee bitterness at the end. 
– Food Pairings
When having the deliciously dark duo of chocolate and peanuts, you can't go wrong with desserts. It's ideal for the beer to be sweeter than the dessert, but you can try out a flourless chocolate cake, soft chocolate coffee cookies, a simple chocolate cake, gingerbread brownies or brownies.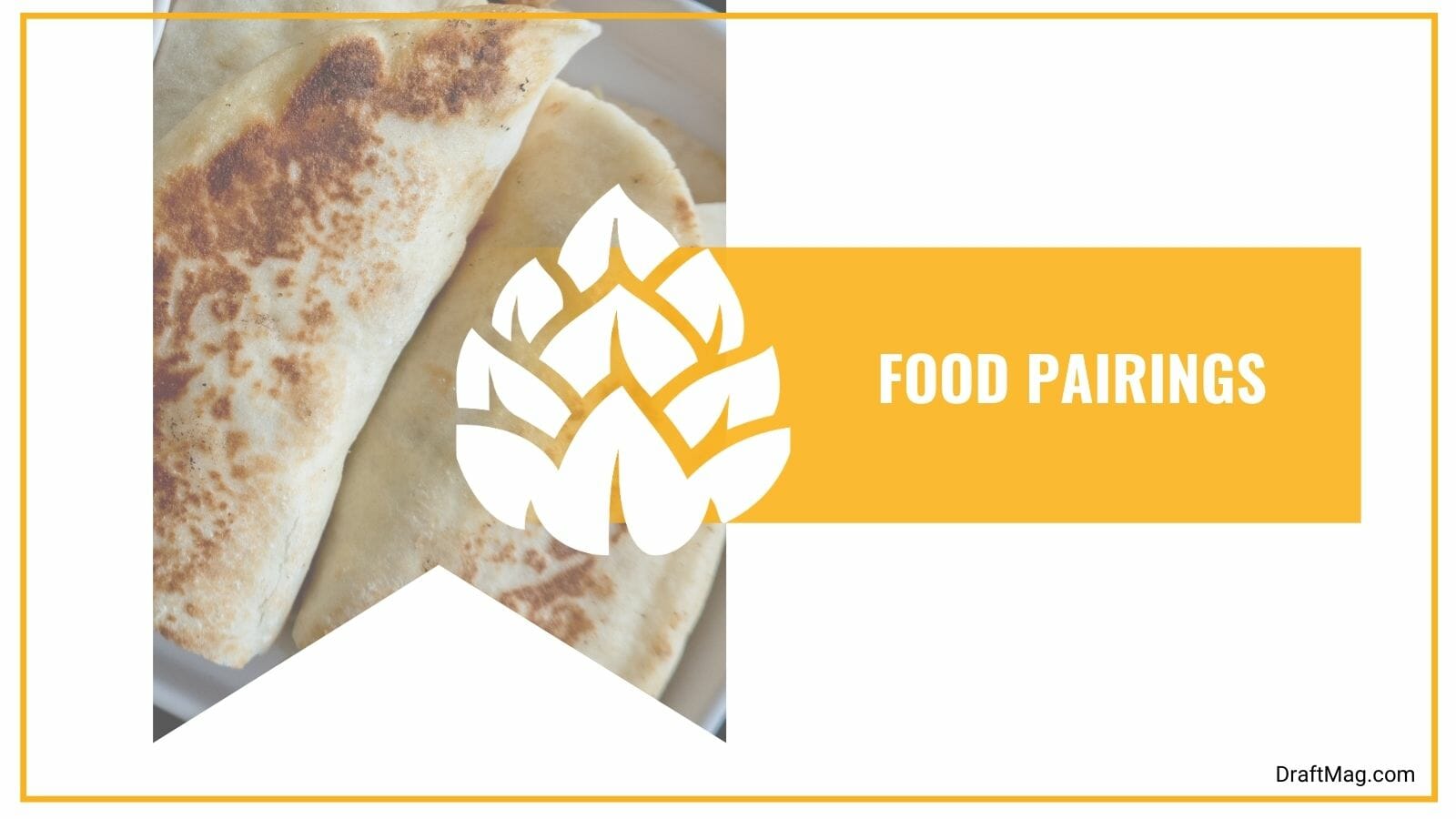 The beer goes great with roasted, barbecued, smoked and grilled foods because the hearty nature of the foods pairs well with the full stout body. You can also try salty foods, rich stews, oysters and braised dishes. Consider having the beer with a shawarma-spiced braised leg of lamb. 
You can also enjoy the beer with raw oysters, fried calamari and other simple seafood dishes. Other options include macaroni and cheese, Kansas-style spareribs and mole sauce. For your cheese pairing, enjoy the beer with blue cheese, as they are salty and creamy and will go great with the sweetness of the stout. 
Ingredients 
The stout is made with malts, hops, yeast, water and other ingredients. The brewery improved on its stout by adding some buttery peanut flavor to give you a new brew. The malts that are used to make the beer include 2-row, crystal, chocolate, rolled oats, roasted barley, Munich and flaked barley malts. 
With a long and robust malt list, you get a full-bodied beer and a smooth body. The hops used to make it are CTZ, and US Goldings hops. As for the other ingredients, they include natural butter flavor, peanuts and lactose, giving an authentic taste of peanut.
Nutrition Facts 
The stout features an alcohol content of 6.2 percent, a pretty decent level for a stout. It is well masked by the chocolate sweetness, but you still get a slight hint of ethanol as it warms up. The beer also has an IBU of 25 with a low bitterness level from the hops.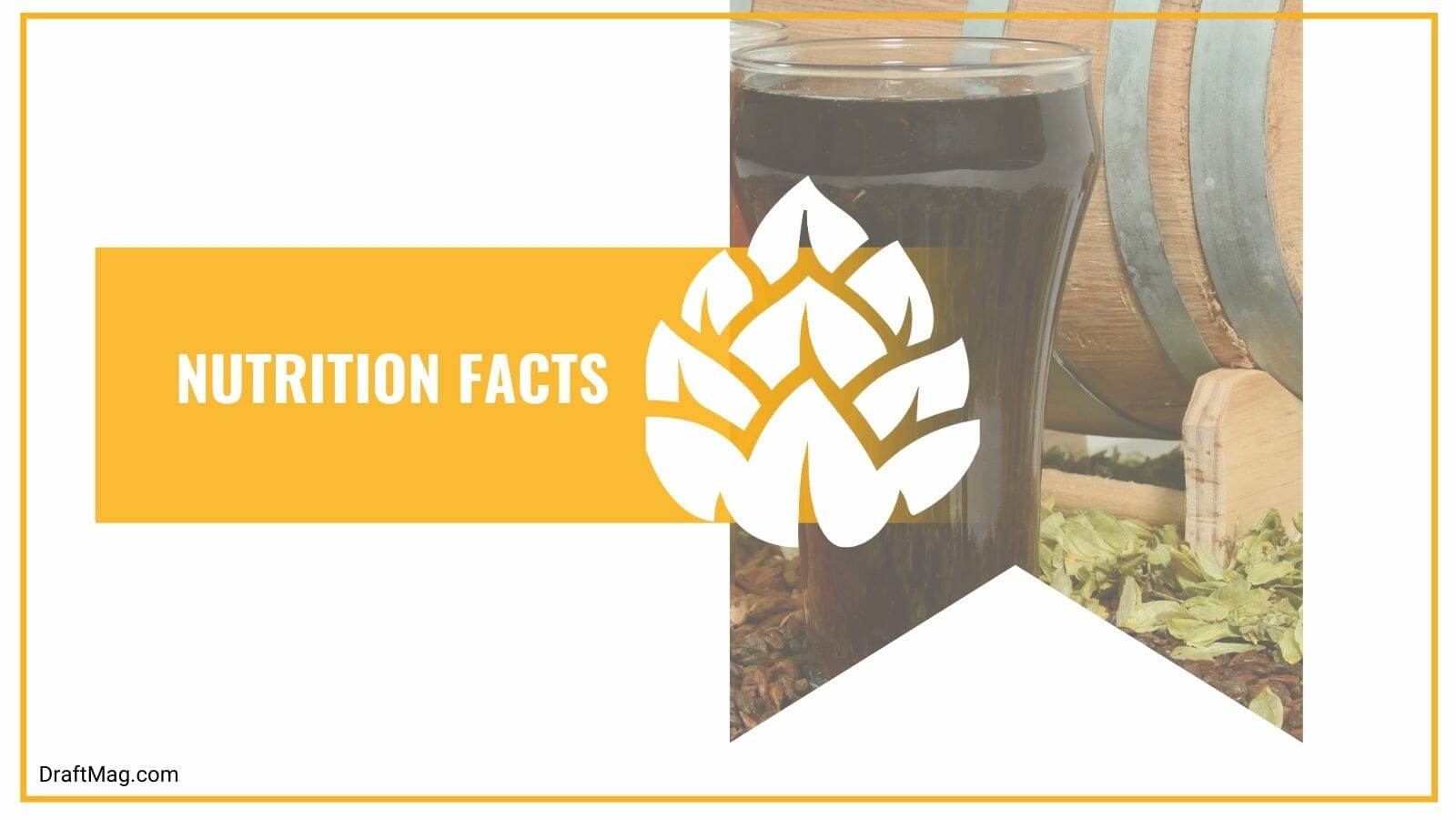 In every 12 fl oz serving of this beer, you get 210 calories as it is a robust beer. It also has 30 grams of carbs, and this makes it unsuitable for those on a keto diet. The beer has 1 gram of protein in every serving too. 
History 
Left Hand Brewing released the sweet stout beer in 2019, and it has remained one of their popular options. It was so popular that they also released the Nitro option in 2021 as a year-round offering. The beer has its roots in the Classic Milk Stout from the brewery, and it was upgraded with a buttery peanut flavor.
The brewery was founded by Eric Wallace and Dick Door in 1994 and started with Sawtooth Ale in the same year. It has won many awards at the Great American Beer Festival (up to 29) and 11 World Beer Cup awards. It has also won 9 European Beer Star awards. 
Conclusion
When you need a beer to match your chocolatey desserts, you can't go wrong with this peanut and milk chocolate stout.
Here's a summary of our beer review:
This is a milk or sweet stout with a 6.2 percent alcohol content.
The beer has flavors and aromas of chocolate, peanut, roast, molasses, nuttiness, coffee and cacao nibs.
It is made with malts, hops, peanuts, lactose, natural buttery peanut flavor, yeast and water.
The beer is best served in a pint glass at 45 degrees Fahrenheit.
Pair the beer with chocolatey desserts, roasted and braised foods, hearty stews, salty foods, raw oysters, macaroni and cheese, and blue cheese.
You can easily purchase this beer at online stores or get it on draft whenever you're in Colorado.