Shotgun Wedding Beer Review: Exploring American Brown Ales
Shotgun Wedding beer is a brown ale from Country Boy Brewing Company in Kentucky. The beer's name sounds strange and may make you curious. And to answer your curiosity, this complete beer review will enlighten you on what to expect.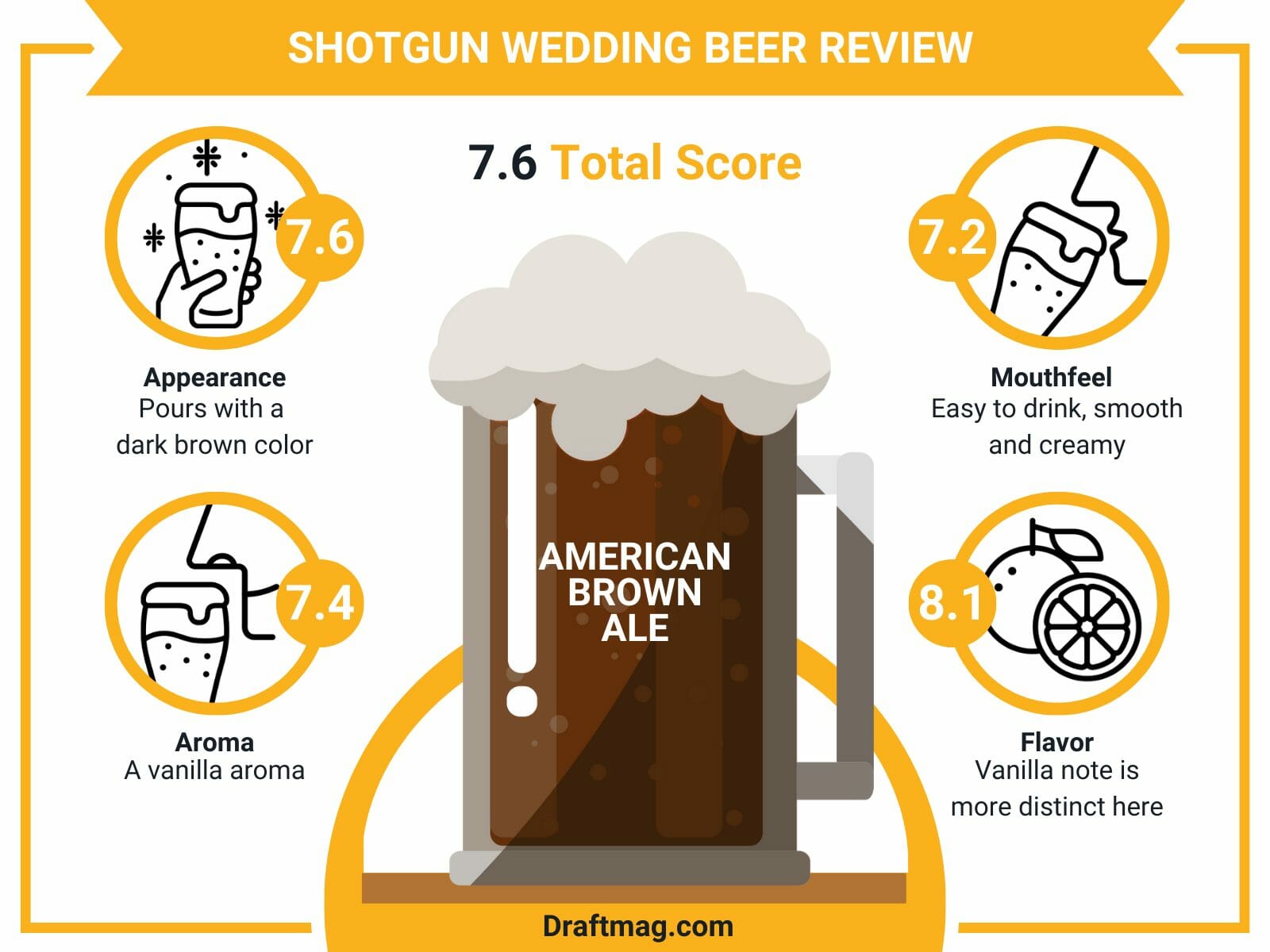 Keep reading, as we'll also share some exciting foods you can pair with this beer.
Shotgun Wedding Beer Stats
| | |
| --- | --- |
| Country | United States |
| Brand | Country Boy Brewing |
| Style | American Brown Ale |
| Taste | Chocolatey, nutty |
| Body | Light |
| ABV | 5.5 percent alcohol content |
| Flavors & Aromas | Malty, vanilla notes |
| Serving Temperature | 50-55 degrees Fahrenheit |
Tasting Notes
Shotgun Wedding Tasting Profile
Shotgun Wedding Review
While the table above gives an overview of this beer, let's go into details about its organoleptic characters and possible food pairings.
– Appearance
Typical of brown ales, Shotgun Wedding beer, pours with a dark brown color with moderate carbonation. This is followed by a half-finger-thick tannish head that is not very persistent and leaves decent lacing on the glass.
– Aroma
This beer begins on the nose with a vanilla aroma followed by toasted maltiness, sweet caramel, and chocolate notes. There are also hints of brown sugars, bourbon, molasses, and faint coffee endnotes. The hop character is not so distinct in the aroma. However, there is no distinctive tropical fruity aroma common to some brown ales.
– Mouthfeel
It is a light-bodied beer with moderate carbonation and is easy to drink. On the palate, it is smooth and creamy with vanilla, chocolate, and caramel notes.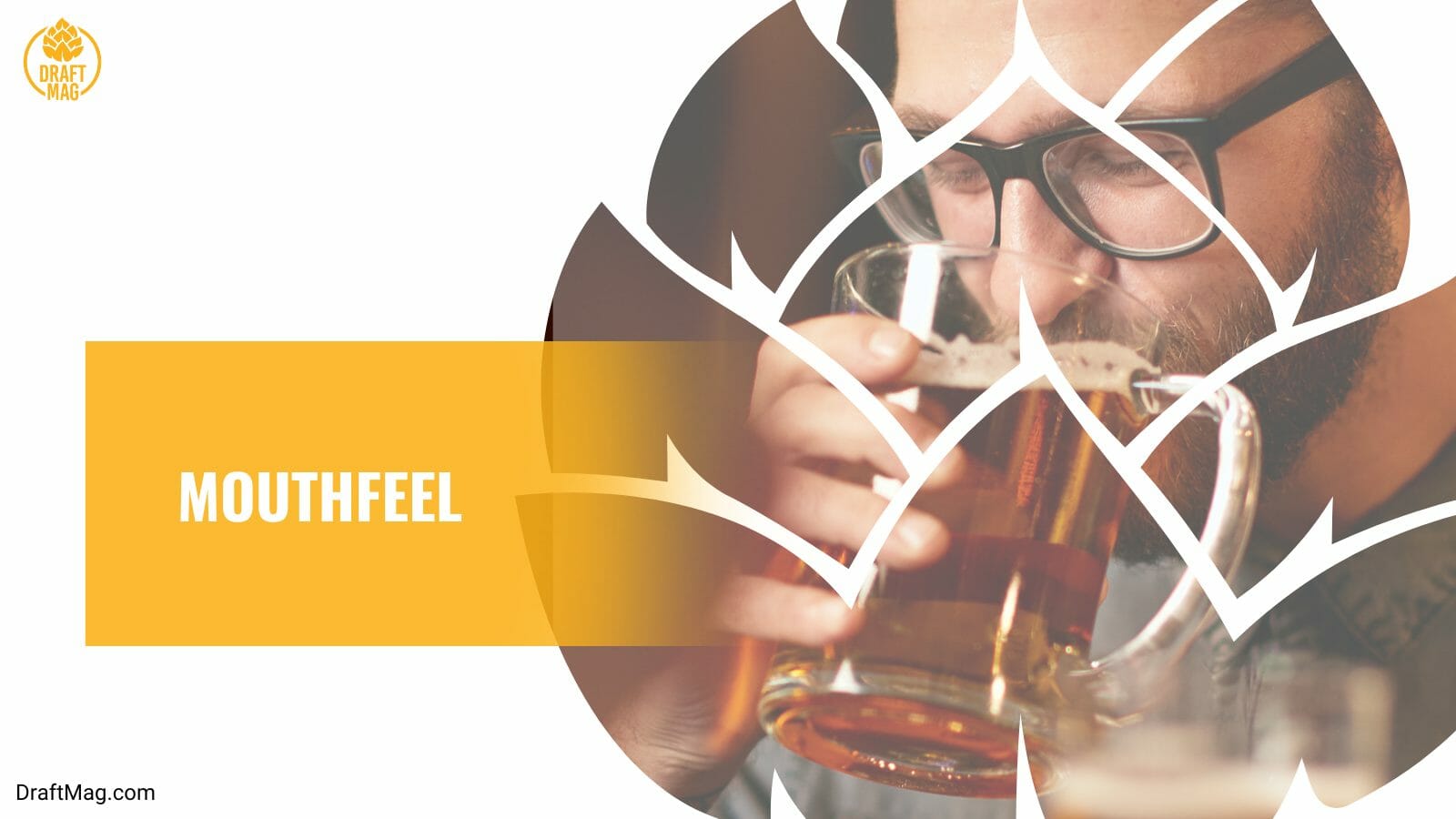 This is followed by faint bourbon and coffee notes, and the beer finishes dry. The mild bitterness at the end is due to the hop blends in the brew, and there is also a soft perception of alcoholic heat.
– Flavor
The flavor follows the aroma and is not so intense. However, the vanilla note is more distinct here. It also includes malty sweetness with caramel, nutty, biscuit, molasses, and brown sugar notes with a mild hop character. This ends with faint coffee notes.
Shotgun wedding brown ale has 24 IBUs. Ordinarily, with such value, the beer should have a medium bitterness. But the reverse is the case, thanks to the balancing effect of the malt grains giving it a low hop bitterness.
– Food Pairings
The fun part about Shotgun Wedding beer is its versatility; thus, it pairs with a broad selection of foods. Like other beer styles, you can achieve an excellent combination by complementing or contrasting flavors and matching the intensity of this beer. While this beer's coffee and chocolate notes may not be as intense as in porters and stouts, you can still pair based on these characters.
Therefore, consider contrasting these flavors with saltiness in blue, fresh, or hard cheeses (cheddar) and cold cuts. In addition, the sweet caramel notes go well with smoked food. Also, the beer's dryness can cleanse the palate, making it perfect to accompany spicy cuisine such as Indian, Thai, and Mexican. Another good pairing is structured first courses, main courses of meat roasted and grilled red beans, barbecue, sausages, chicken, and roast lamb.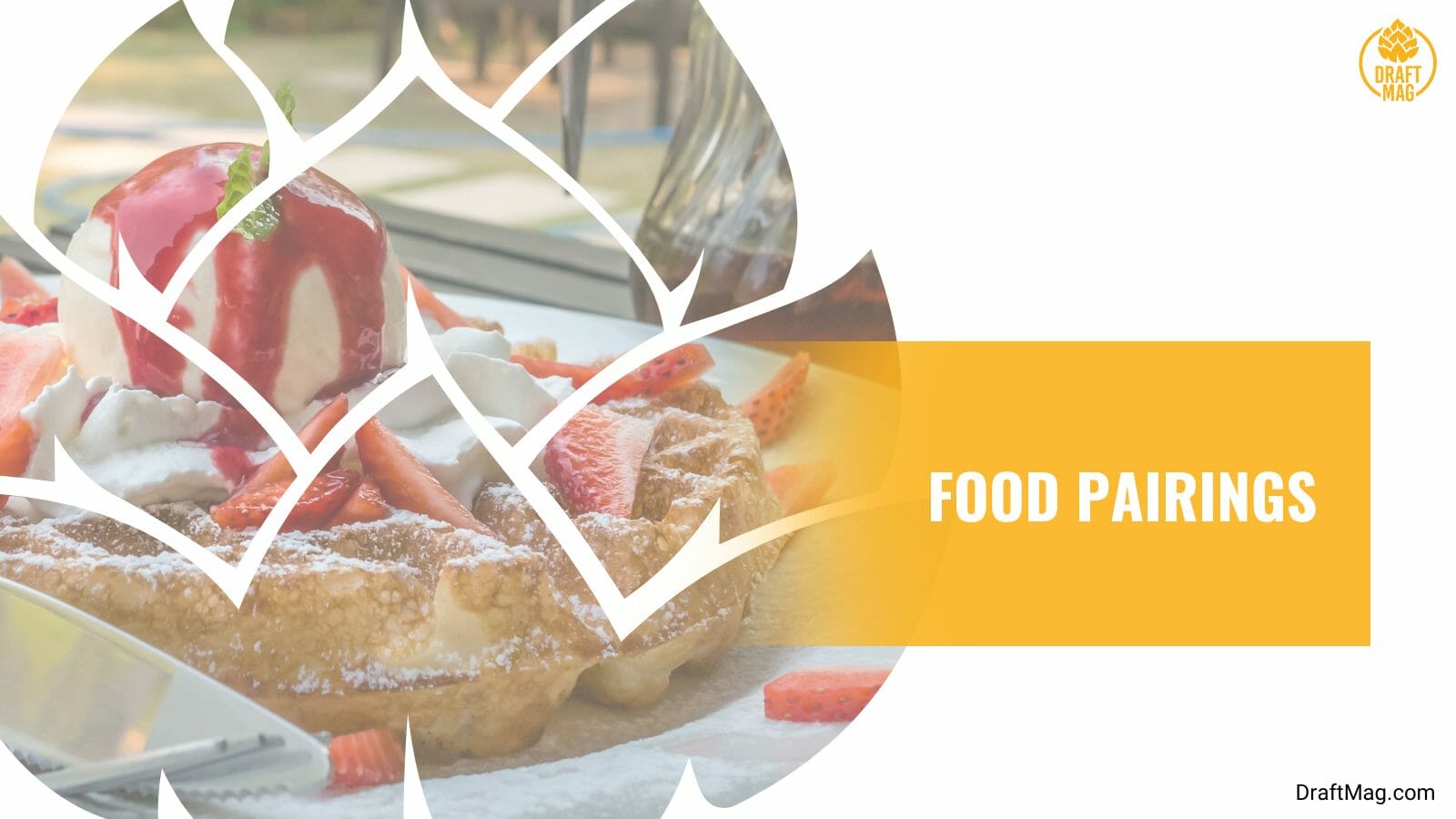 As for the desserts, the pairing with pecan nut tart, Milk chocolate, vanilla cake, cookies, cream puffs, and white chocolate gives a pleasant experience. Also, pork ribs, usually coated in a sweet, sticky barbecue sauce, call for a beer that creates an ideal counterweight; so why not try it with this beer? In addition, you can pair this beer with burgers, sushi, fries, salmon, oysters, and other seafood. As mentioned earlier, this beer is versatile, so don't be afraid to experiment.
Ingredients
Shotgun wedding beer contains the following ingredients:
British chocolate malt
Crystal malt
Caramel malt
Summit hops
Since hops
Amarillo hops
Vanilla beans
Water
Yeast
Nutrition Facts
Shotgun Wedding beer calories is about 150 and 12 g of carbohydrates per 12 fl. oz can. From these values, it is safe to say this beer doesn't fit a ketogenic diet. Therefore, consider other low-calorie alternatives if you're on such a diet. Also, this craft beer is a source of sodium and fibers, although in trace amounts.
A can of Shotgun beer has an alcohol content of 5.5 percent, which is within the range of a typical brown ale. While the ABV is moderate, you shouldn't drink beyond your limit. For a pleasant experience, sip gently with the food suggestions mentioned earlier.
In addition, beer has 24 IBUs, which is the reason for its mild bitterness coupled with the balancing sweetness of malts. This characteristic is why many beer lovers welcome this beer. Also, note that this beer is not a source of fats, proteins, cholesterol, and vitamins.
History
Shotgun Wedding Vanilla brown pale ale is one of the core brands of Country Boy Brewing Company. The company, established in 2012 in Lexington, Kentucky, was the initiative of four passionate Kentucky-born craft brewers, Jeff Beagle, Evan Coppage, Nate Coppage, and Daniel Harrison. Another core brand of the company is the cougar bait beer, an American blonde ale.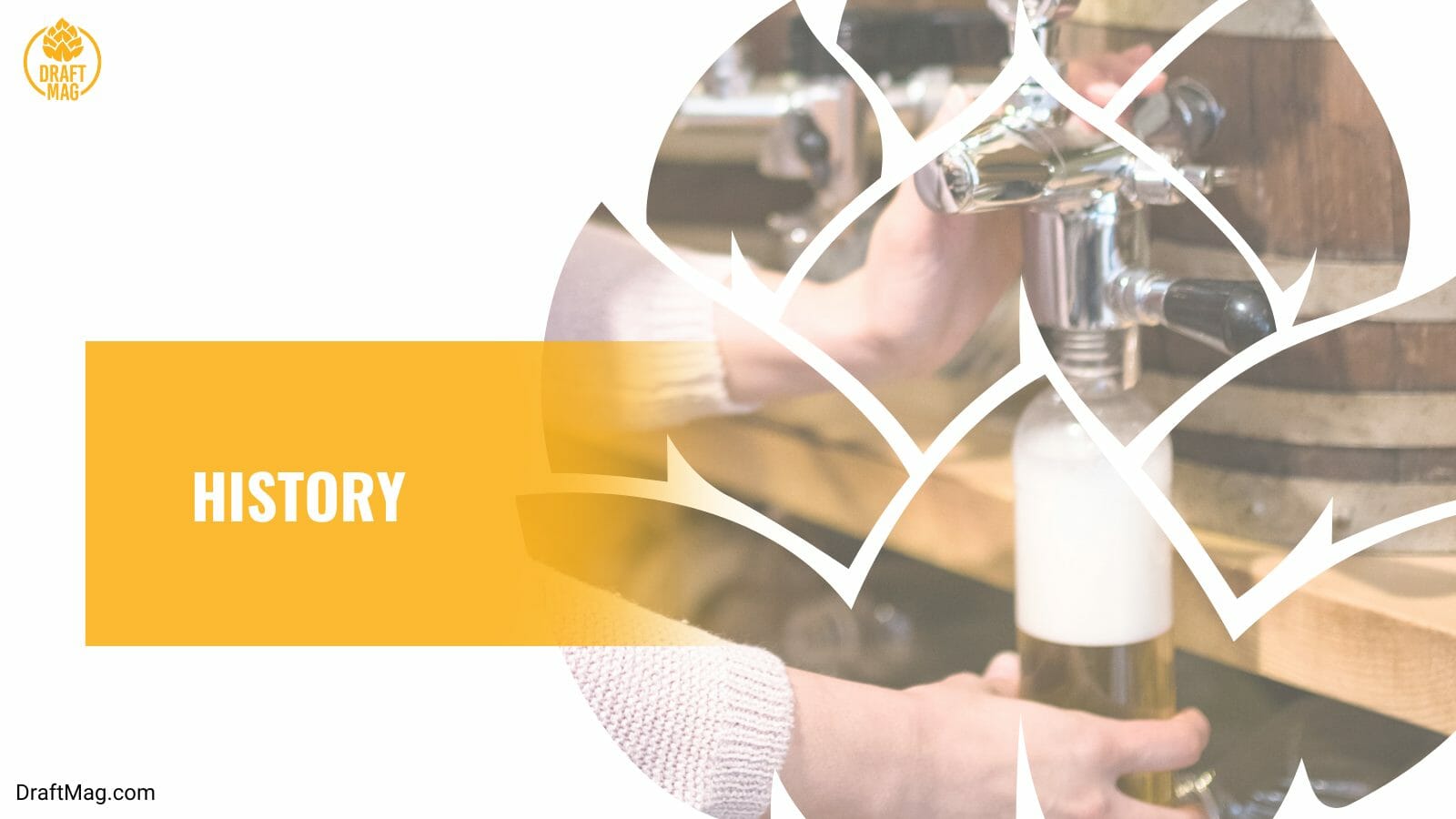 Later in 2017, the brewery expanded to Georgetown, establishing the largest brewery in Kentucky. The Georgetown brewery is the home of other brands like the Cliff Jumper IPA, Halfway Home APA, Lemonade Lager, Hazelnut Stout, Oktoberfest Lager, and different seasonal beers. Country Boy Shotgun wedding beer and other Country Brewing brands are brewed through simple processes but with high-grade ingredients.
The beer is available in 12 fl. oz cans in bars, restaurants, and local and online beer stores in Lexington and surrounding cities.
Conclusion
If you want to explore brown ales or try other brands, you should consider Shotgun Wedding beer. This review details the beer properties, and here is a recap:
Shotgun Wedding Beer is an American Brown Ale with 5.5 percent ABV and 24 IBUs.
The beer appears dark brown with a half-finger-thick tannish head that is not very persistent.
The beer is light-bodied with moderate carbonation.
The beer's flavor combines vanilla, malt, caramel, nutty, and biscuit notes.
Finally, serve at the suggested temperature in the table above to unravel the sweet flavors of this beer. So, which of the recommended foods in this review are you trying with Shotgun Wedding beer?