Samuel Adam Cold Snap – What Makes It a Perfect Companion for Spring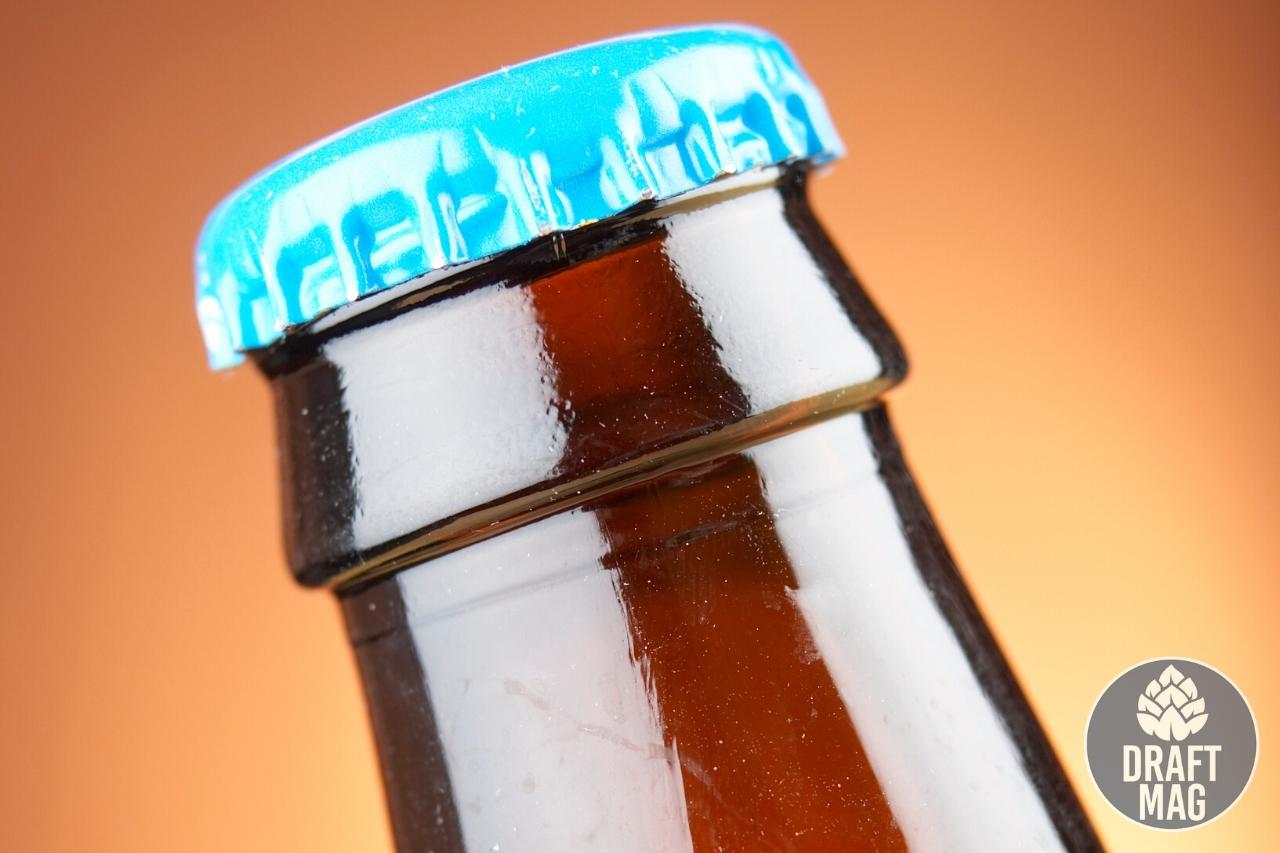 Samuel Adams Cold Snap is a one-of-kind Belgian-style White Ale that will help you embrace the change of season. It is a limited-release, seasonal beer available from January to March.
The refreshing taste of fruits is balanced by a perfect amount of spices.
Undoubtedly, Cold Snap is the perfect companion to welcome the springs with a bang. Let us dive into the world of Samuel Adam Cold Snap to get a closer look at this iconic beer:
Stats
| | |
| --- | --- |
| Country | United States |
| Brand | Cold Snap |
| Style | White Ale, Wheat Beer – Witbier |
| Taste | A white Ale with a twist of exotic spices |
| Body | Medium-bodied |
| ABV | 5.3 percent alcohol content |
| Flavors & Aromas | Pleasant, rich, sharp, fragrant grain, citrusy, juicy, floral hops, malty |
| Serving Temperature | 48-50 F |
Samuel Adams Cold Snap Review
Here is what Samuel Adams Cold Snap White Ale tastes like:
– Appearance
The body is a pale gold followed by a medium white head. The head shows decent retention before leaving very few lacing. It has a medium level of haze with good carbonation.
– Aroma
The beer has aromatic notes of white pepper and bright citrus with a touch of vanilla. It displays a citrus zest with hints of spices is prominent.
– Mouthfeel
It is an overall smooth beer with a good texture. There's a decent amount of carbonation that some may find interesting.
– Flavor
The beer exhibits flavors of spices such as white pepper, white citrus, and peppermint with light vanilla. It is followed by light citrus and the subtle sweetness of the malt. The finish is smooth and malty.
– Food Pairing
The official website of the brewery recommends the following food pairing:
Small Plates: Mussels, Salads, Empanadas
Entrees: Curry Dishes, Sushi, Grilled Chicken
Desserts: Cookies, Spiced Cakes with Ice Cream
– Overall
This is a medium-bodied, smooth beer with a nice sweetness of malt balanced by a vibrant spice profile. Full efforts are made to make it fresh wheat, easy-drinking beer with a lovely texture. The unique spice profile makes it a drink of choice for cold winter months.
Ingredients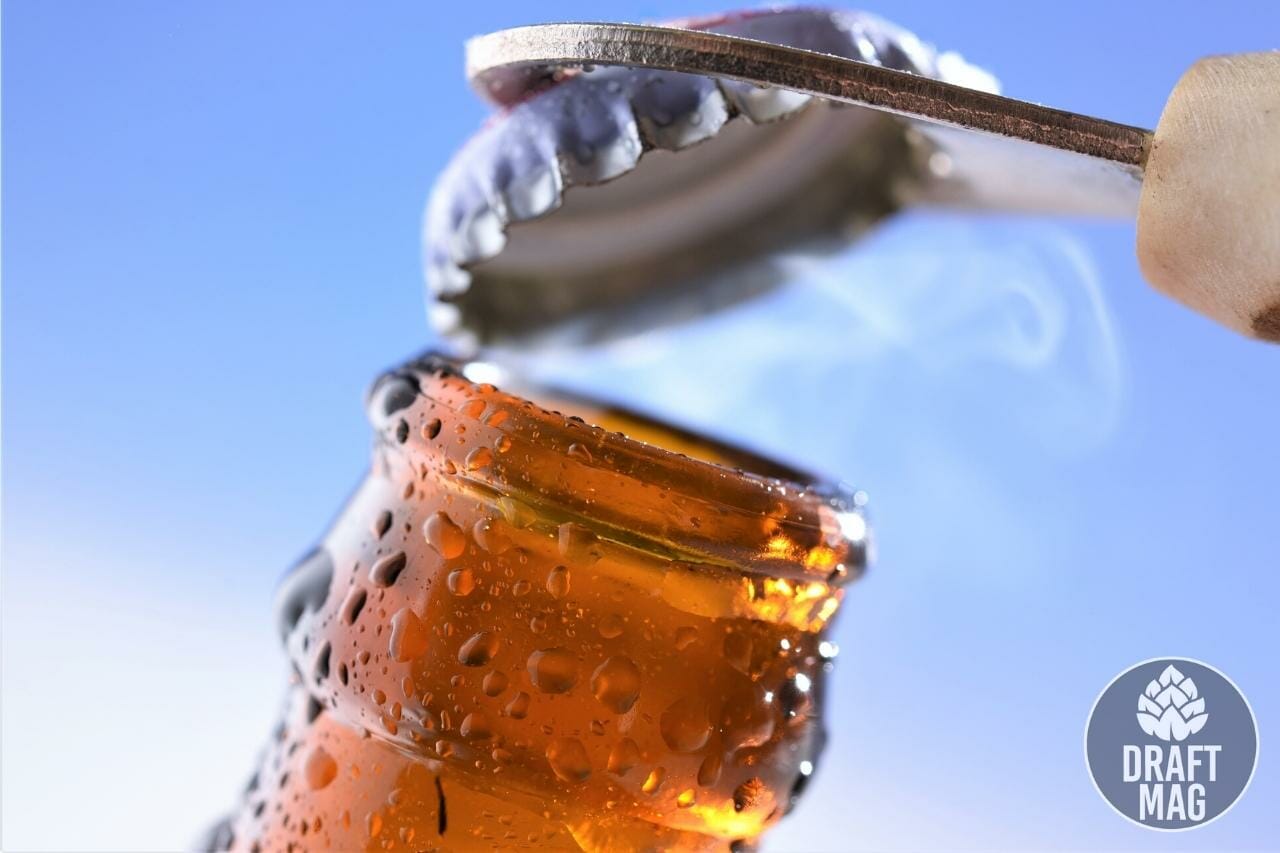 Cold Snap beer is all about ingredients. The brewer has left no stone unturned to make it a complex yet balanced and delicious blend. The Cold Snap recipe is incomplete without crisp wheat, bright fruit flavors, and a subtle snap of spices.
Let us explore what goes into this iconic beer: 
Malt Varieties: Samuel Adams two-row pale malt blend and Canadian malted wheat
Hop Varieties: Hallertau Mittelfrüh German Noble hops
Special Ingredients: Orange zest, vanilla, lemon zest, coriander, rose hips, hibiscus from Egypt, powdered plum, grains of paradise from West Africa, anise from Turkey, and tamarind from India.
The brewery uses a traditional four-vessel brewing process. The beer outshines other beers in this category due to the extra steps put in during the brewing, such as:
Dry-hopping
Barrel-aging
Secondary fermentation, which is known as krausening
Use of additional spices
Nutrition Facts
One standard serving of Samuel Adam Cold Snap contains:
Carbs: 12 grams
Calories: 187
Fat: 5 grams
ABV is 5.3 percent which is not as high as other beers. However, consumers are advised to drink in moderation, as excess intake of calories can cause weight gain and related ailments.
History
The foundation of Boston Beer Company dates back to 1984 when the founder and master brewer Jim Koch brewed a generations-old family recipe he uncovered in his father's attic. When introduced to locals, the recipe became an instant hit.
The complex, full-flavored beer was aptly named Samuel Adams Boston Lager in recognition of one of the country's great founding fathers, a man of independent mind and spirit. With time, Boston Lager inspired and paved the way for the craft beer industry in the United States.
Today, The Boston Beer Company has a line of more than 60 styles in its inventory. It strives hard to develop new styles and the perfection of classic beers by choosing the finest ingredients worldwide.
– Who Makes Cold Snap?
Samuel Adams Cold Snap is the brainchild of Boston Beer Company (Samuel Adams), located in Massachusetts, United States. Established in 1984, it features on the list of America's notable craft beer breweries today.
Cold Snap is one of the finest examples of Boston Beer Company's brewing skills. The company never settles for less. In pursuit of this, they do not hesitate to experiment with new ingredients and spices selected from worldwide locations.
The brewery has a great lineup of craft beers, such as:
Boston Lager
Winter Lager
Porch Rocker
Oktoberfest
Alpine Lager
Bavarian Lager
Summer Ale
What Is Cold Snap?
Cold Snap is a Belgian-style White Ale brewed by the Boston Beer Company (Samuel Adams) in Massachusetts, United States. It is a seasonal, crisp white ale with orange peel, plum, and a kick of spring spices.
According to the brewer, the beer is a perfect companion to sail through a change of season. And to Cold Snap's hardcore fans, you can not find another beer quite like it. All thanks to the unique factors that result from a careful selection of ingredients and innovative brewing techniques.
If you shy away from hop-forward, bitter beers with a high ABV percentage, then give Samuel Adam Cold Snap a try. With the Sam Adams Cold Snap ABV of 5.3 percent and a low IBU of 10, it doesn't give you a belly ache. This iconic white ale is light, delicious, and features an exotic blend of ten fruits, spices, and floral.
– Packaging and Pricing
You can find the beer in bottles, cans, and on draft at the Samuel Adams Tap Room and some restaurants.
Six pack of 12-ounce bottles ($7.99 – $9.99)
12 pack of 12-ounce bottles ($14.99 – $17.99)
Six pack of 12-ounce cans ($7.99 – $9.99)
12 pack of 12-ounce cans ( $14.99)
– Availability
Samuel Adams Cold Snap White Ale is available nationwide seasonally from January to March. You can get your hands on the beer from any beer/liquor store or grocery store. To find a beer, use the online beer locator tool on the company's official website. Further, you can also order directly from popular online stores.
– Popularity
The Sam Adams Cold Snap beer is not only an easy-drinking beer but one of the few witbiers that uphold the best taste of springs. The Boston brewing company has carefully chosen the seasonal release from January to March. You can enjoy the beer's crispness in cold January or the smoothness in March when the weather begins to warm.
The same is the case with the recipe. It boasts a twist of spices, and the creaminess of unfiltered wheat marks the presence nicely. Such a wonderful blend is not easy to find.
Cold Snap has won several awards in the seasonal beer and Belgian-Style ale category.
FAQ
Why is Samuel Adam Cold Snap called a white ale?
Samuel Adams Cold Snap is called a white ale because it is brewed with wheat and spices, which give it a hazy white appearance.
Is Samuel Adam Cold Snap a winter or a spring beer?
Samuel Adams Cold Snap is a winter beer, brewed with seasonal spices like orange peel, coriander, and cinnamon.
What is the difference between Samuel Adam Cold Snap and Blue Moon?
The main difference between Samuel Adams Cold Snap and Blue Moon is the spice profile; Cold Snap uses cinnamon and Blue Moon uses Valencia orange peel. Additionally, Cold Snap has a slightly higher ABV and IBU than Blue Moon.
Endnote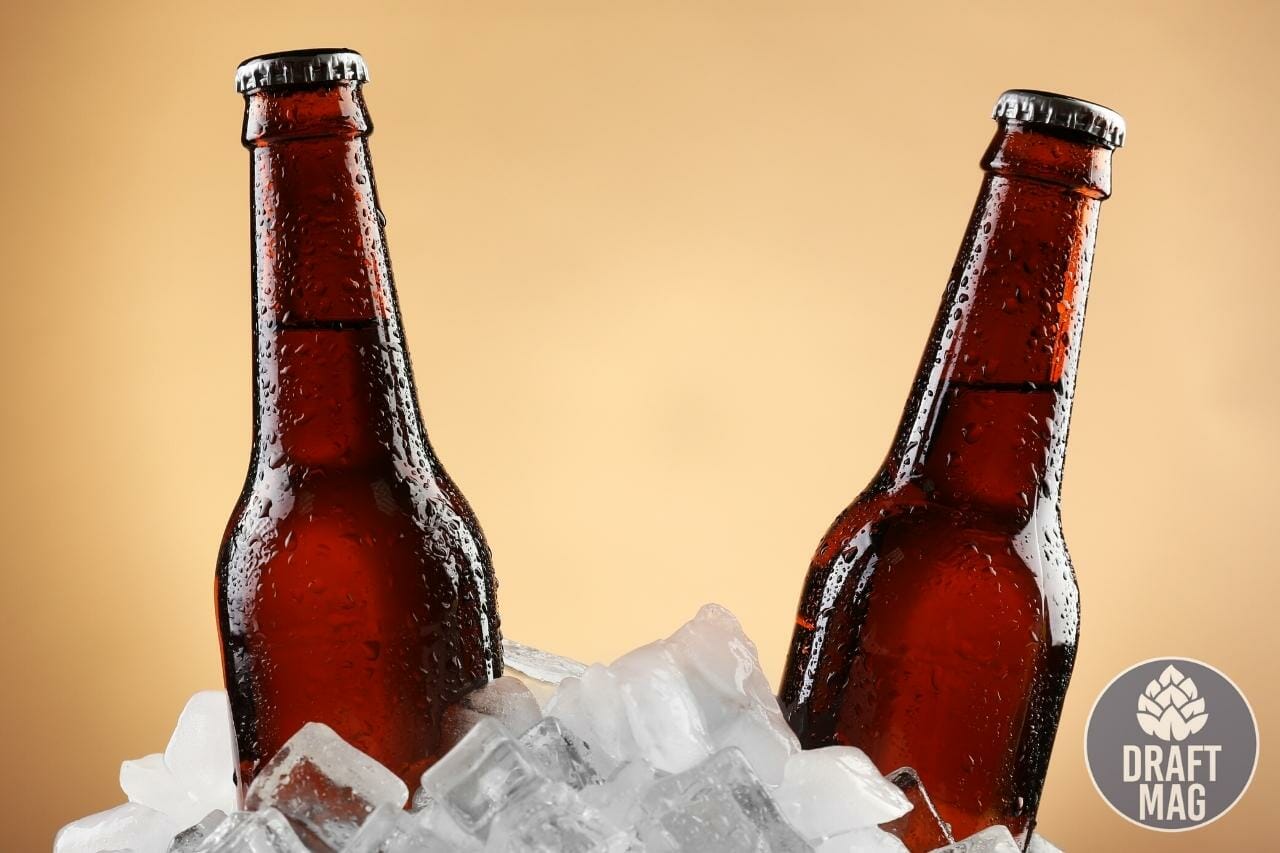 Sam Adams Cold Snap is a true transition beer inspired by changing seasons. The unique recipe paired with intelligent marketing is the primary key behind its success. Undoubtedly, the amount of effort put in by the brewery right from the selection of the ingredient to the brewing process is unmatchable.
As a result, you get an easy-drinking, refreshing unfiltered White Ale loaded with the goodness of smooth wheat and a snap of spring spices.
This is a light, refreshing Belgian-Style White ale with 5.3 percent ABV and a low IBU of 10.
The beer offers an exotic blend of ten fruits, floral, with a kick of spring spices to embrace the change of season.
A well-balanced blend of Samuel Adams two-row pale malt and Hallertau Mittelfrüh German Noble hops make this beer a spring delight.
The drink has aromatic floral and bright citrus notes with a hint of vanilla.
It is often tagged as an authentic transitional beer.
Overall, it is a refreshing, unique, and complex take on wit. So, if you are yet to dive into Witbier style, start with this iconic beer. The magic of Cold Snap is such that you will not settle with one for sure.