Polygamy Porter Review: A Nicely Balanced Chocolatey Beer
Polygamy Porter is a delicious example of the English-style brown porter, with a chocolate-forward flavor and aroma and a mild bite from the hops. Made out of Utah by Wasatch Brewery, the award-winning porter is known for its easy drinking and popularity that even prompted a nitro version.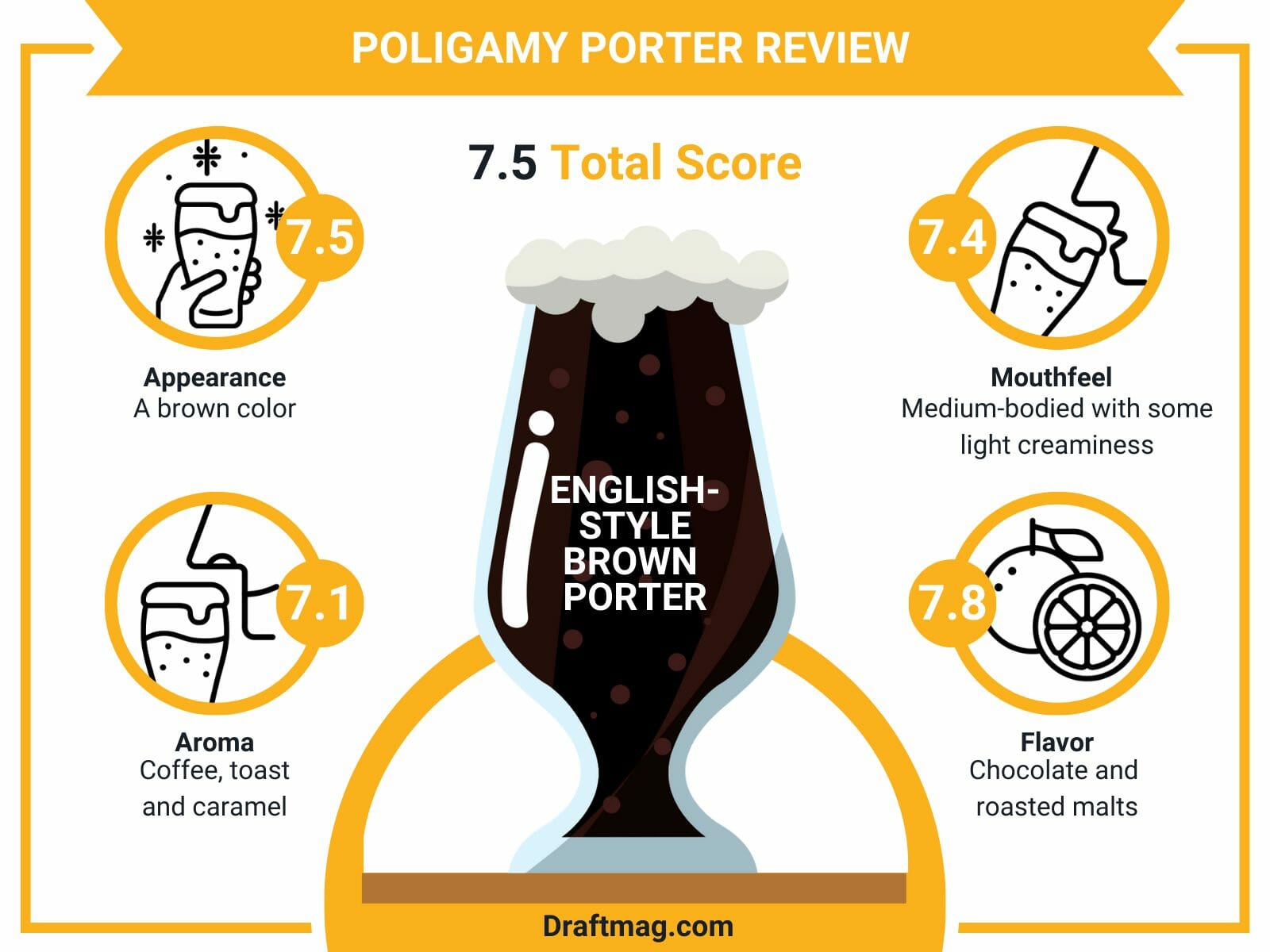 The porter is the ideal choice for pairing with dessert or drinking with friends or the wives, as the brewery says. Our guide has all you need to know about drinking this unique brown porter.
Polygamy Porter Stats
| | |
| --- | --- |
| Country  | United States |
| Brand | Wasatch Brewery |
| Style | English-Style Brown Porter |
| Taste  | Chocolate, coffee |
| Body | Medium Body |
| ABV | 5 percent |
| Flavors & Aromas | Chocolate, coffee, caramel, toast, roast, spice, hops |
| Serving Temperature | 45 – 50 degrees Fahrenheit |
Tasting Notes
Polygamy Porter Tasting Profile
Polygamy Porter Review
Polygamy is an English brown porter with a 5 percent alcohol content made by Wasatch Brewery in Utah, USA. The beer is a smooth, chocolate-based porter that offers easy drinking and has won multiple awards since 2007 for its delicious taste. You will mostly get chocolate and coffee in this brown-colored beer, and it features a medium body.
There are flavors and aromas of caramel, toast, roast, some coffee spiciness, and a mild bite of hops. The ideal serving glass for this beer is a pint glass, which is tapered and curved from the middle up. Serve it at temperatures from 45 to 50 degrees Fahrenheit, with some dark fruits like black cherries or berries to garnish.
– Appearance
The Polygamy beer pours a brown color into your glass that looks like coffee, but you will also notice some reddish-orange highlights as light comes through. On top of it is a quarter-finger light khaki head that dissipates quickly. Even with an aggressive pour, the head is light and leaves some lacing against the glass.
– Aroma
As for the aroma, the Polygamy brown porter smells of coffee, toast, and caramel, all enveloped in the scent of chocolate.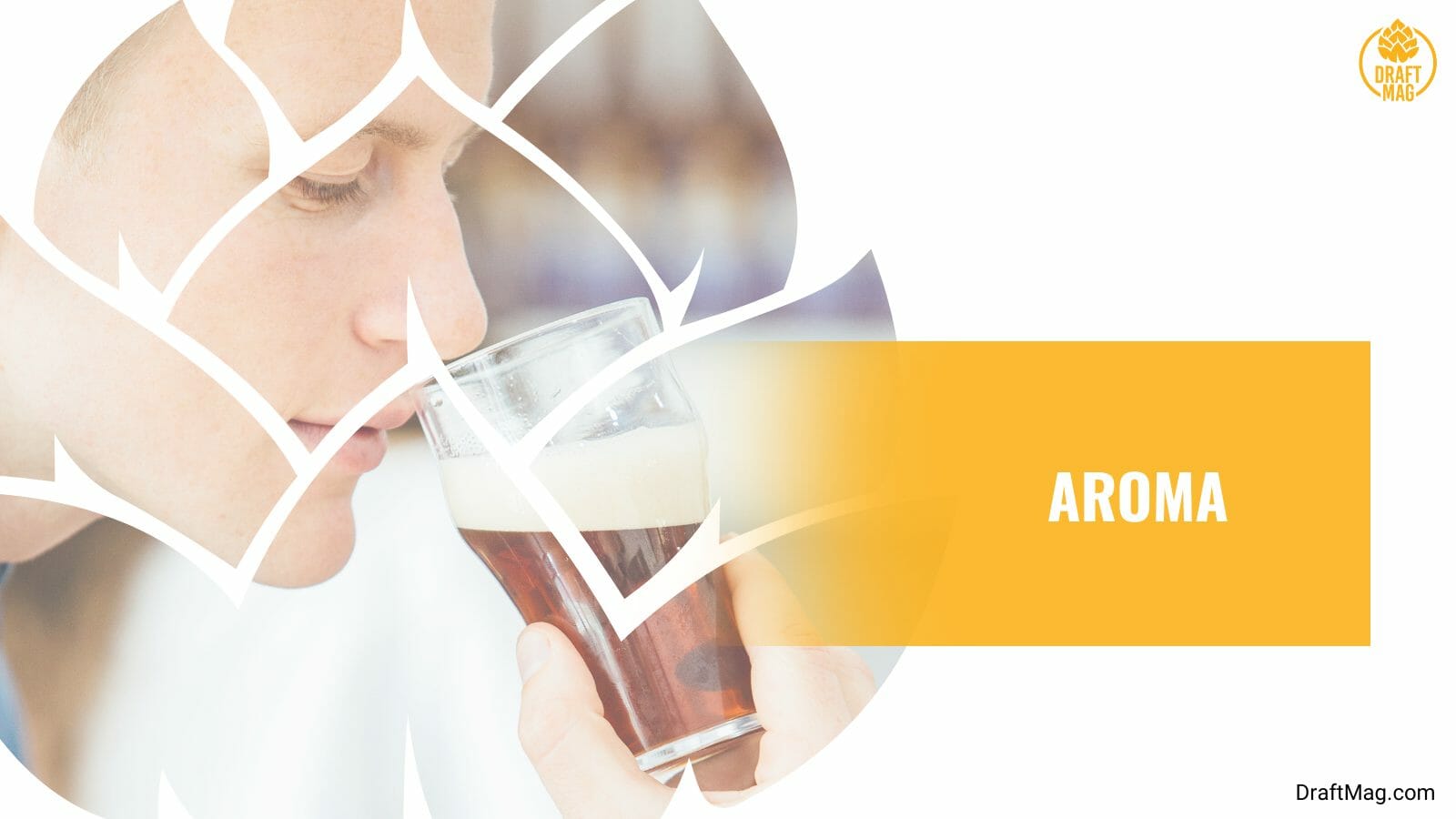 The aroma is rich and intriguing, and you won't expect this because of the beer style. There are hints of vanilla and cocoa that balance out the dark toasted malt. It smells semi-sweet too, but nothing overpowering.
– Mouthfeel
On the palate, the beer is medium-bodied and offers some light creaminess that goes down smoothly. The body feels fluffy and soft but finishes powder dry, true to its style. You can expect a mild harshness from the hops but nothing unpleasant. The ABV is not evident in the feel of the beer.
– Flavor
The first thing you will taste when you drink the Polygamy beer is the chocolate and roasted malts, which offer semi-sweetness and light burnt malts. Mid-palate, the coffee comes in and tastes a bit spicy. This is balanced out with light hops in the form of dark fruits. Towards the end, the beer becomes dry with some light roast.
It finishes quickly with some hints of light roast and coffee. The body of the beer is nice and complex despite being a medium beer. There is coffee, chocolate, and dark malts, and you can bring out some fruit notes. There are also hints of vanilla, bread, toffee, caramel, and cocoa powder that will leave your tastebuds satisfied.
– Food Pairings
The Wasatch Polygamy Porter stands out for its sweet and chocolatey taste, making it an ideal beer to pair with similarly flavored foods. For one, you should go for smoked, roasted, grilled, and barbecued foods, including meats, chicken, turkey, game meats, and fish.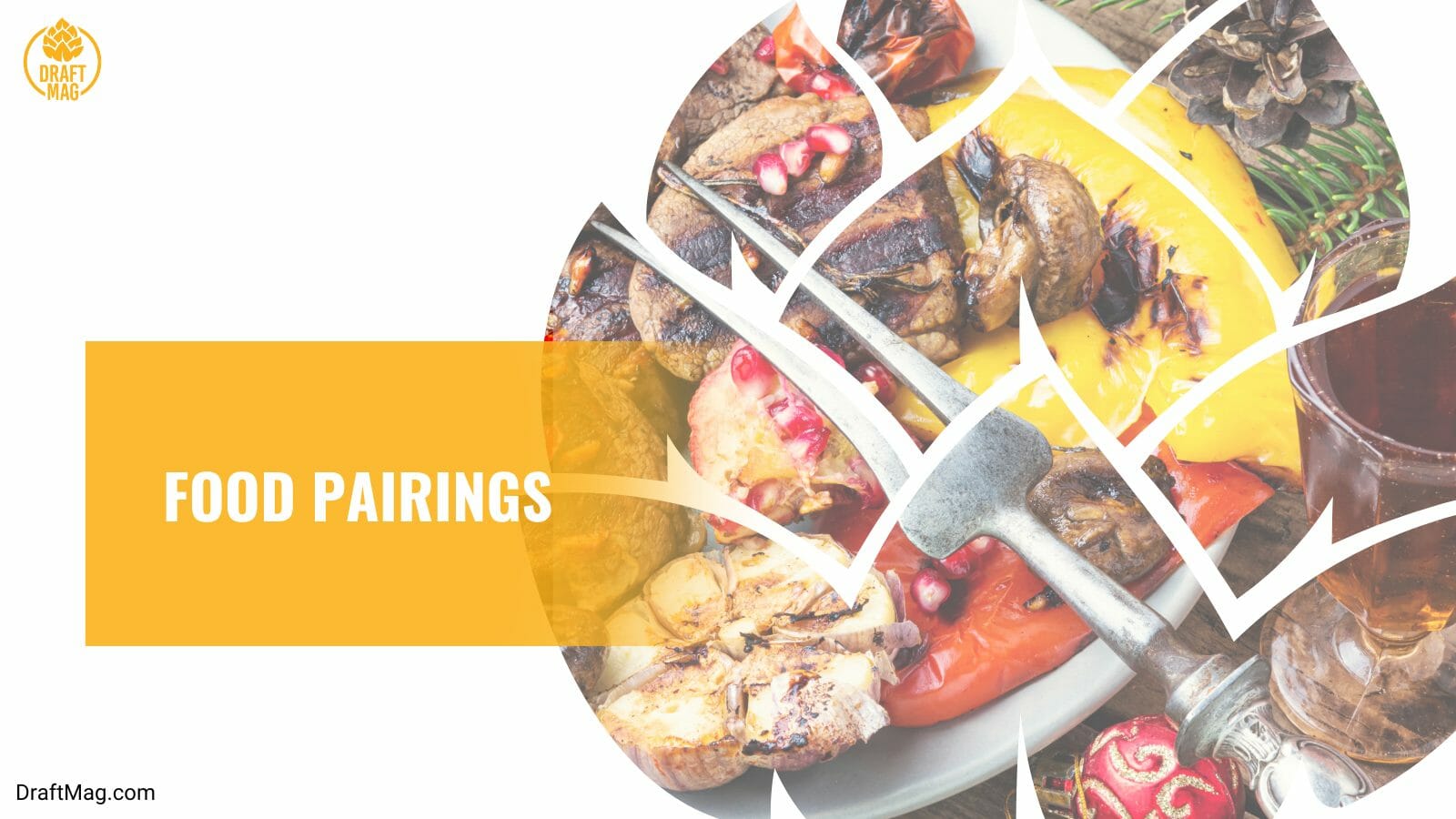 Braised dishes will go great with this craft beer, as well as sausages, bacon, beef chili, and rich stews. A Texas-style beef chili will pair well, as well as some shepherd's pie or oysters. Seafood is also a good choice, especially lobster and crab.
The chocolate flavor of the beer makes it pair well with desserts, so give a devil's food cake a try. Other good dessert options include a chocolate cheesecake, chocolate puddings, or a chocolate pot de crème. As for cheese, creamy and delicate cheeses like blue cheese and Gruyere cheese will be ideal.
Ingredients
The malts used to make the Polygamy English porter are unknown, but the beer is hopped with some Willamette hops. It is also made with yeast and water. The porter is malt-forward, as this offers the flavors of chocolate, bread, toast, roasted malts, and vanilla.
Nutrition Facts
In the Polygamy beer, you get a 5 percent alcohol content, which is a pretty decent level. This is due to the Utah law, which sets a limit of 5 percent ABV on beers sold in stores. As for the IBU, it is 24, which is a decent level with moderate bitterness.
The beer has 153 calories, 18 grams of carbs, and 7.3 grams of fat in every 12-ounce serving. If you're on a diet, you should consider this when checking your daily dietary requirement. The beer is not ideal for those on a keto diet due to the high carbs level, and it is not a gluten-friendly porter.
History
Polygamy was made by Wasatch Brewery and was released in 2001. The beer is still one of the most popular, so much so that it prompted the release of the Polygamy Nitro Porter in 2015. It has won the World Beer Cup twice and the North American Brewer's Association award three times – two silvers and one bronze.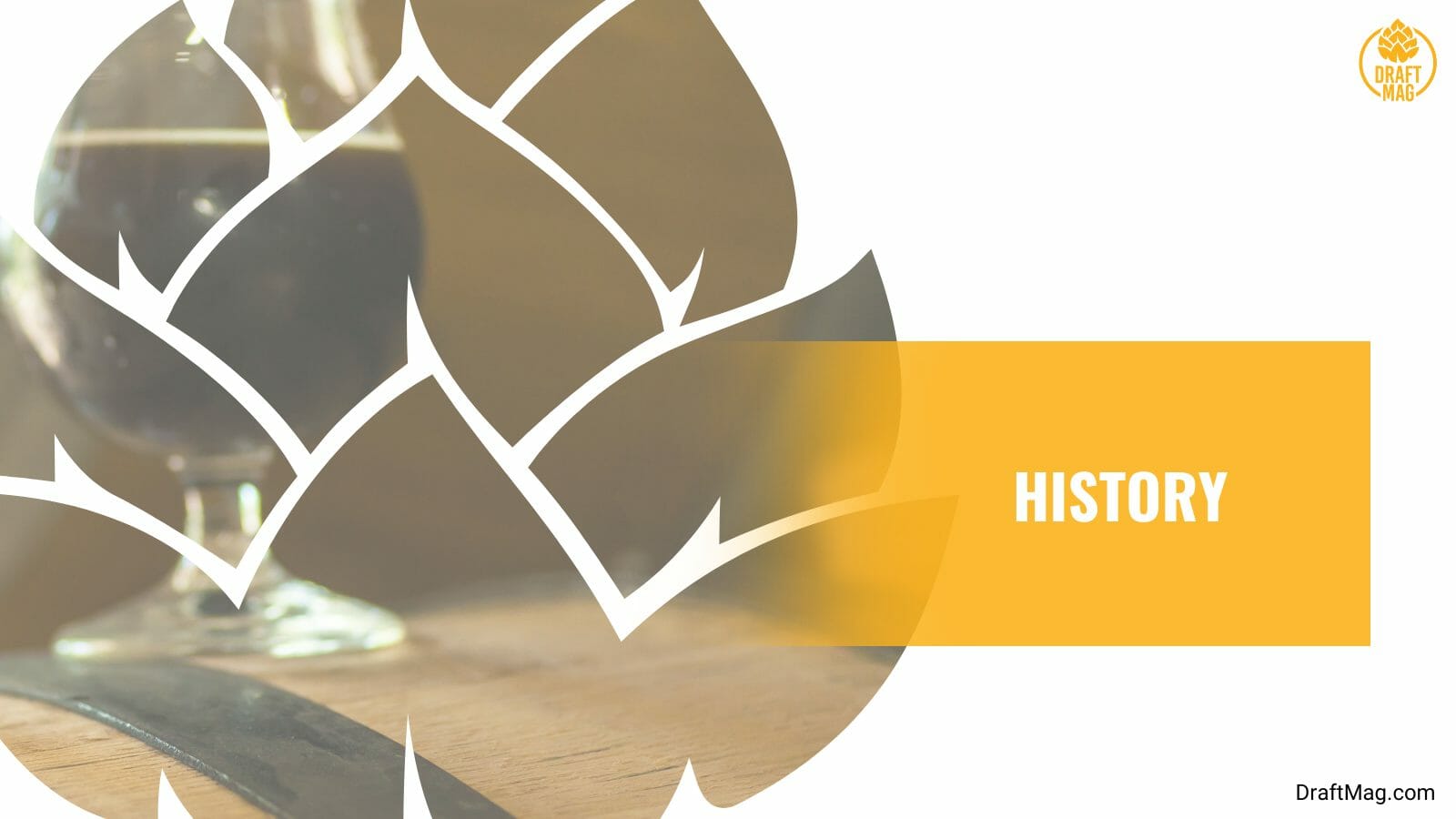 The brewery, Wasatch, was founded in 1986 by Greg Schirf. This is the first microbrewery and brewpub in Utah. Since then, it has been making award-winning beers in America.
Conclusion
The Polygamy beer is the ideal dessert to have with chocolate cake or after a hearty meal. Here's a rundown of our Polygamy Porter review:
Polygamy is an English brown porter with a 5 percent alcohol content.
The beer has flavors and aromas of chocolate, coffee, caramel, toffee, bread, hops, dark fruits, and roasted malts.
It is made with malts and Willamette hops.
The beer is best served in a pint glass with dark fruit garnishing at 45 degrees Fahrenheit.
Pair it with barbecue, braised dishes, seafood, beef chili, chocolate desserts, and creamy cheeses.
You can easily purchase the Polygamy beer at stores online or in physical stores, except in North Carolina. Whenever you're in Utah or Salt Lake City, get the year-round beer right from the tap.