pFriem IPA Review: A Fruity and Smooth India Pale Ale
pFriem IPA is a classic and fruity IPA that offers bright flavors on your tongue as you drink, especially since it hits all the expected notes. It is a solid IPA that is more balanced than you would expect, with a clean and moderately bitter taste as you sip.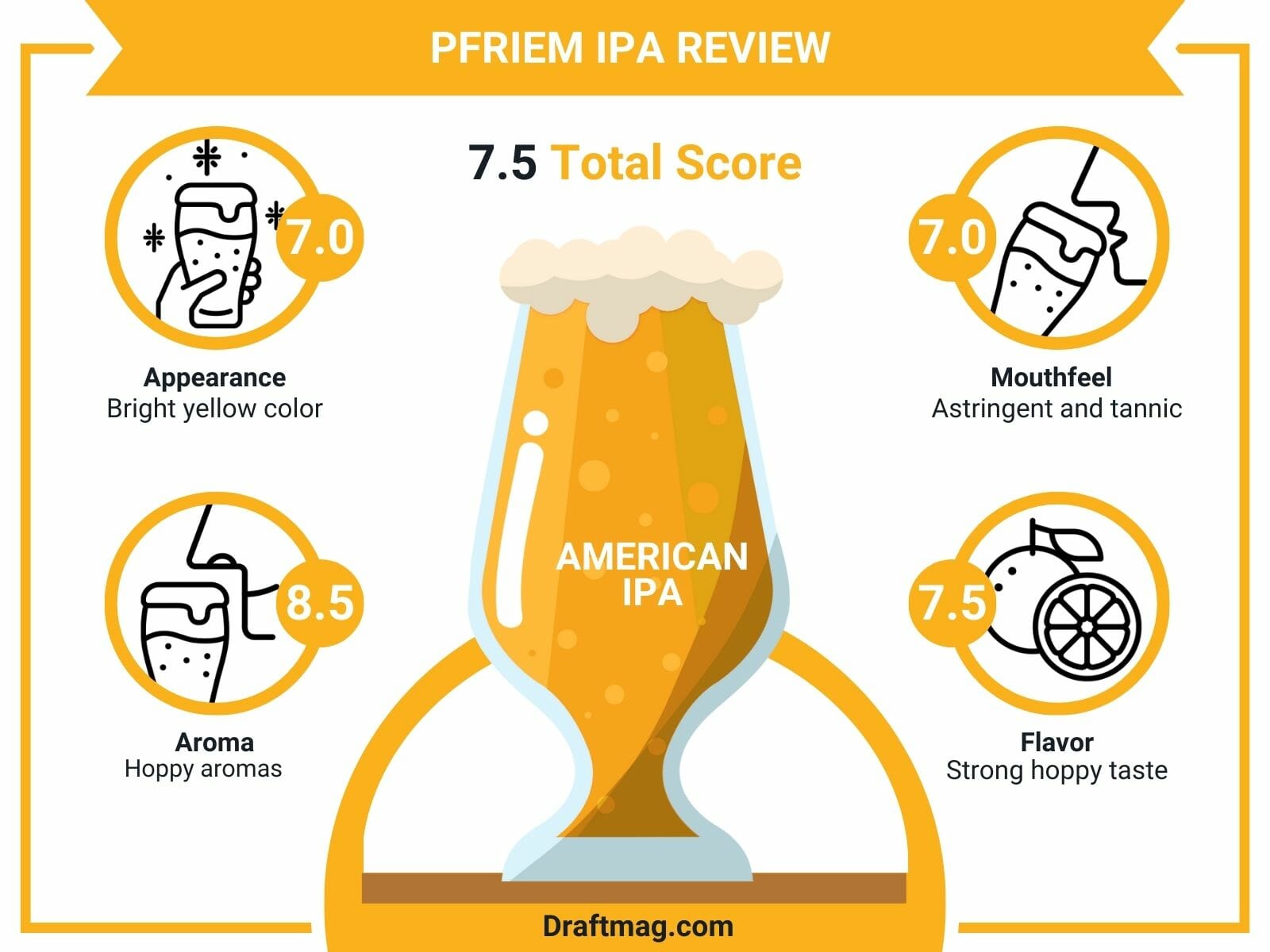 This is an ideal choice whenever you want to eat spicy food, have a barbecue with friends, or if you're drinking with friends.
In this article, we review the IPA from this US-based brewery from its tasting notes all the way to its amazing food pairings. 
pFriem IPA Stats
| | |
| --- | --- |
| Country  | United States |
| Brand | pFriem Family Brewers |
| Style | American IPA |
| Taste  | Citrus, pine |
| Body | Light to Medium body |
| ABV | 6.8 percent |
| Flavors & Aromas | Citrus, orange, pine, grassy, herbal, malts, dank, berry |
| Serving Temperature | 45 – 50 degrees Fahrenheit |
Tasting Notes
pFriem IPA Tasting Profile
pFriem IPA Review
pFriem IPA is an American India Pale Ale brewed by pFriem Family Brewers, with an alcohol content of 6.8 percent. The IPA is brilliant because it follows the classic style profile that you should expect from a standard IPA, from the citrus notes to the malty base. It is refreshing and goes down easy. 
As you drink the IPA, you get flavors and aromas of citrus zest, orange, piney hops, dank notes, herbal and grassy hops, some fruity berries, and a malty base. It also has a light yellow appearance and a light to medium body that feels smooth. 
You should serve the IPA in a pint glass, goblet, snifter, or chalice. These glasses have a wider opening that holds the head and shows off the sparkling carbonation. Choose a serving temperature from 45 to 50 degrees Fahrenheit, and garnish it with a citrus slice to get the most out of it. You can either pick the recommended pint glass or choose any of the beer glass types that are available. It is not wrong to do that, but the pint glass is recommended!
– Appearance 
When you pour the pFriem IPA into your glass, you get a bright yellow color that looks a bit like straw, and you might notice golden hues when you place the beer in the light. It also has good clarity and sparse carbonation bubbles.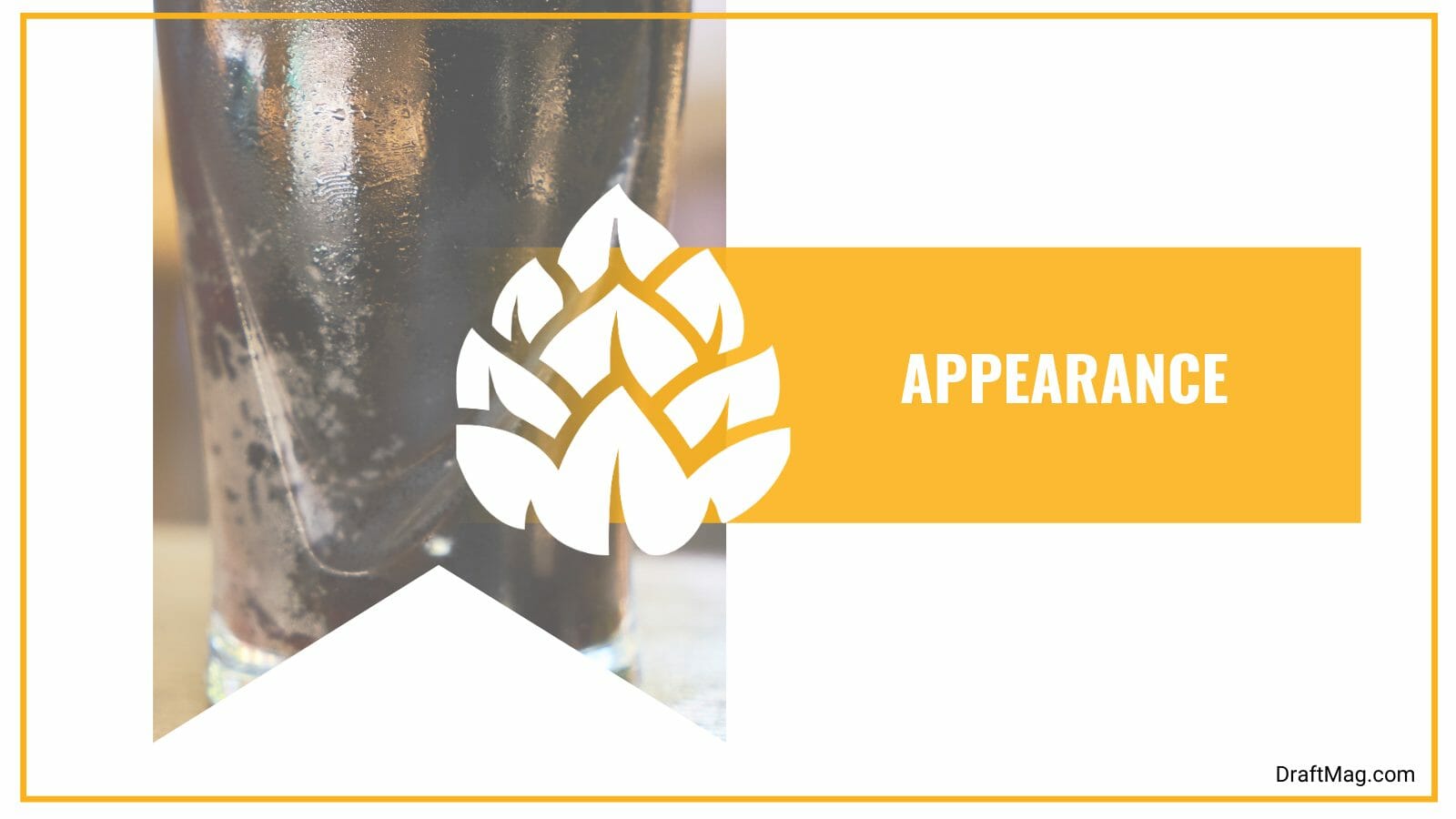 The head is bright white, frothy, and airy, going as high as two fingers. It has good retention, and as it goes down, it leaves you with some lacing on the sides of the glass. 
– Aroma 
On the nose, the IPA will first give you hoppy aromas as you pour it. You will notice the initial scents of orange, grapefruit, and resin filling your nose. If you bring it closer to your nose, you can also smell lightly toasted malts, floral hops, and a dank feel.
There is also a sense of blended tropical fruits on the nose, so it's hard to pin down the exact one you're smelling. You might notice a bit of pineapple, passionfruit, and mango. 
– Mouthfeel 
The feeling you get on your tongue when you drink this IPA is astringent and tannic, and it has a resinous feel. This makes it feel prickly and thick on your tongue. The body is light but feels medium, and it is pretty refreshing, so it goes down easy. 
The IPA also has medium carbonation with the feel of bubbles at the back of your tongue. It feels like the perfect summer beer. (There is one beer that was named after the longest summer day, the Stella Artois solstice lager beer).
– Flavor 
The pFriem IPA is the perfect example of a no-frills IPA. It features a malt backbone that is firm and strong, and this gives room for the hops to shine. When you take your first sip, you will taste floral hops, resin, and grapefruit. This gives you a strong hoppy taste as a good first impression, and this wanes later on.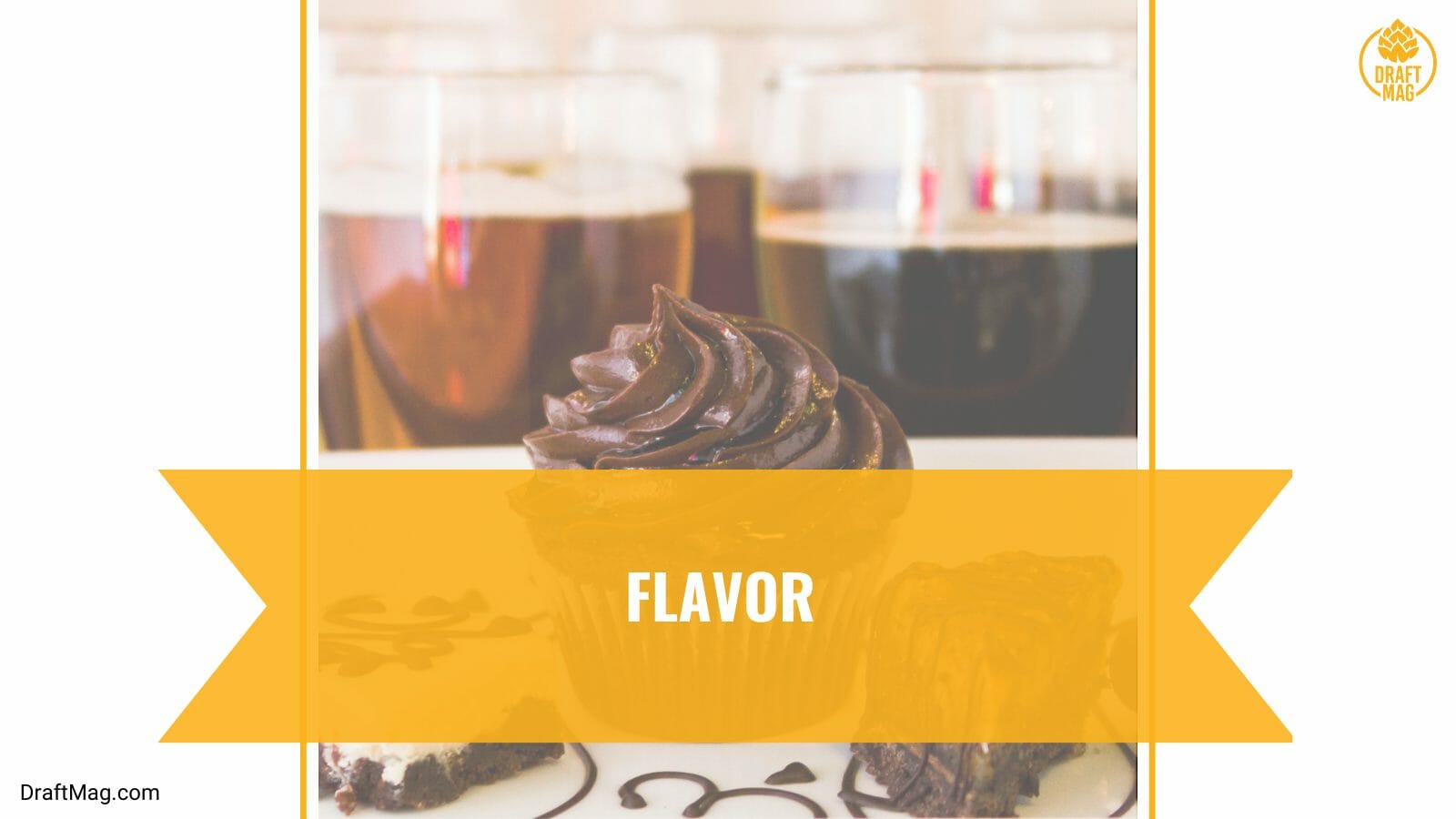 Other flavors that you get in the beer include lightly toasted malts, grassy hops, herbal hops, orange zest, mango, grapefruit, piney hops, and light white pepper. The taste has a strong malty backbone than you would expect from the aroma, and there is a bit of peppery spice. 
– Food Pairings
When having the pFriem India Pale Ale, you should consider pairing it with foods that match its strong thick body and the hoppy bitterness. Spicy foods are the best food pairing that you get with the IPA, from Indian curries and Mexican cuisine to Thai dishes and burgers with barbecue sauce.
If you prefer to have seafood, you can pair the beer with mackerel or salmon. These fish dishes are oily and go well with the medium body, and they can be made with lemon or mango to match the fruity IPA. You can also have the IPA with barbecue foods, different kinds of meats, and your standard burgers, hotdogs, French fries, taters, and more.
For your cheese pairing, a creamy blue cheese will match the body, while a sharp cheddar goes great with the hoppy bitterness. As for your dessert pairing, a delicious fruit cake like carrot cake, blood orange sorbet, chocolate cheesecake, or vanilla ice cream will go great with this beer.
Ingredients 
The IPA is made with malts, hops, yeast, and water. There are four malts on the list, and they include Rahr Pale Malt, Simpsons Crystal Light, Simpsons Caramalt, and Simpsons Crystal Dark Malts. These offer a strong malty base with hints of caramel.
As for the hops used in brewing the beer, they include Chinook, Citra, and Mosaic. These offer citrus, piney, bitter, grassy, and herbal notes. You get a lot of hoppy notes in the flavor. As for the yeast, it is made with American ale yeast.  
Nutrition Facts 
The IPA features an alcohol content of 6.8 percent, which is a pretty decent level. You only get a bit of alcohol warming when the beer warms up, but it is mostly masked throughout the taste. As for the IBU, it is 65, as there's a lot of bitterness from the hops.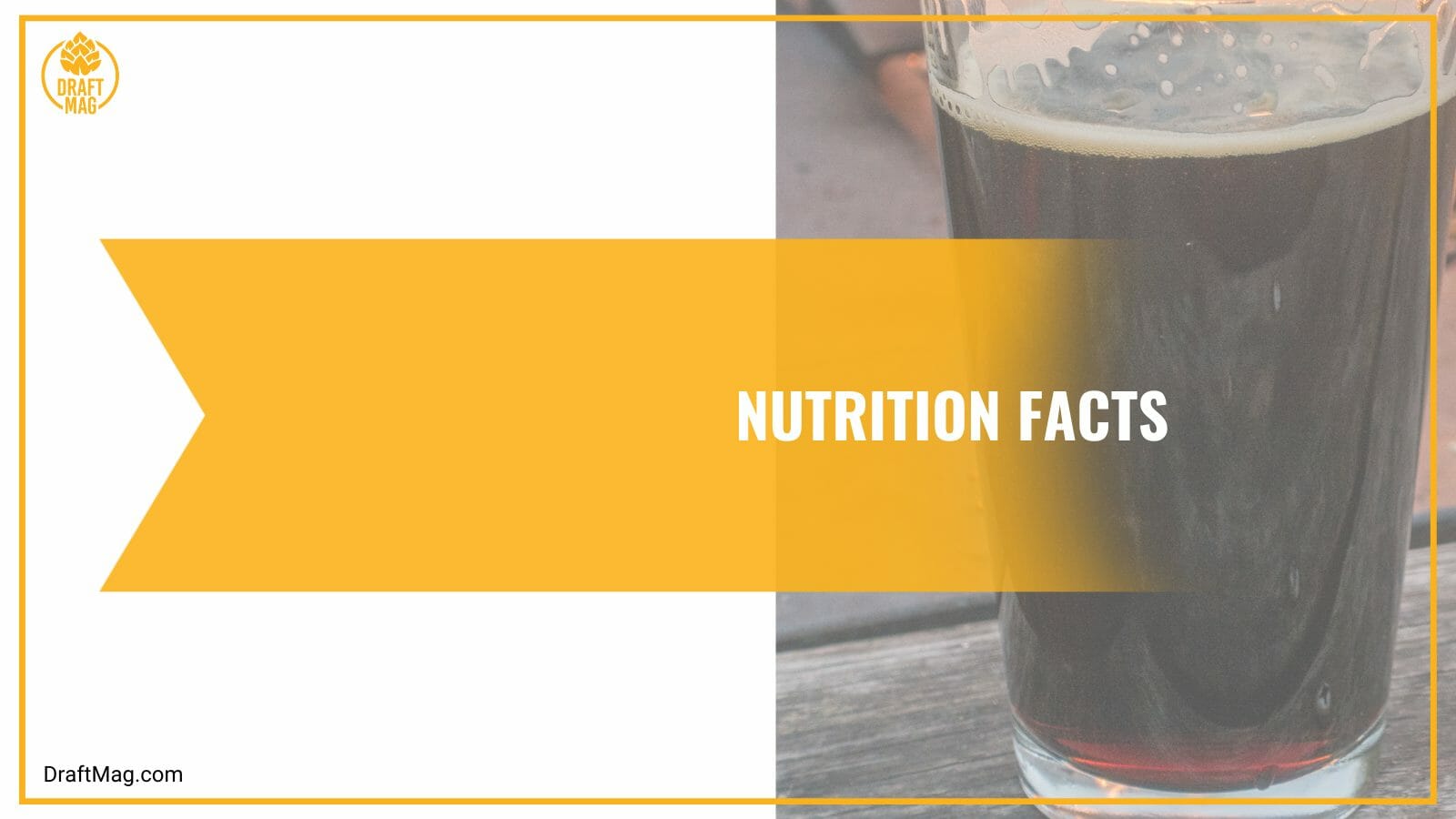 In every 16.9 oz serving of the IPA, you get a pretty high level of calories, which is 469. There are also 67 grams of carbs, making it completely unsuitable for a keto diet. The protein level is 26 grams, while the fat is 10 grams. Keep the nutrition facts in mind when calculating your daily requirements for a diet. 
History 
The IPA was made by pFriem Family Brewers and was first released in 2013. The beer is made to follow the style of the classic IPAs that date back to the early 18th century. It is also an award-winning beer, as it has been winning awards since 2016. They haven't followed the Lager path and they choose correctly. Since, not only IPA and Lager are two completely different styles, but they manage to create a very famous and awarded IPA beer.
It has won medals at the North American Beer Awards, Australian International Beer Awards, Great American Beer Festival, and more. The brewing company was founded in 2012 by three people who were former employees of Full Sail Brewing Company. It was named after Josh Pfriem, the brewmaster.
Conclusion
With a good balance of citrus and hoppy notes along with a strong malty backbone, this IPA is an all-rounder.
Here's a brief summary before you go:
pFriem IPA is an American IPA with an ABV of 6.8 percent.
The beer has flavors and aromas of citrus, pine, herbal and grassy notes, orange, and a malty backbone.
It is brewed with malts, hops, yeast, and water.
The beer is best served in a pint glass at temperatures from 45 to 50 degrees Fahrenheit.
You can pair the IPA with spicy food, oily fish with citrus, barbecue, everyday foods like burgers and hotdogs, sharp cheddar, and fruity desserts.
Whenever you're in the mood for this IPA, you can order it online or purchase it directly from the brewery. It is also sold at different retailers.