Hoppyum IPA Review: Delicious American IPA for Hop Lovers 
Hoppyum IPA is the perfect choice for beer lovers who enjoy a lot of hoppy bitterness in their brews. The delicious American IPA will surprise your tongue with all the hoppy flavors, from citrus and pine to bitterness and herbal notes.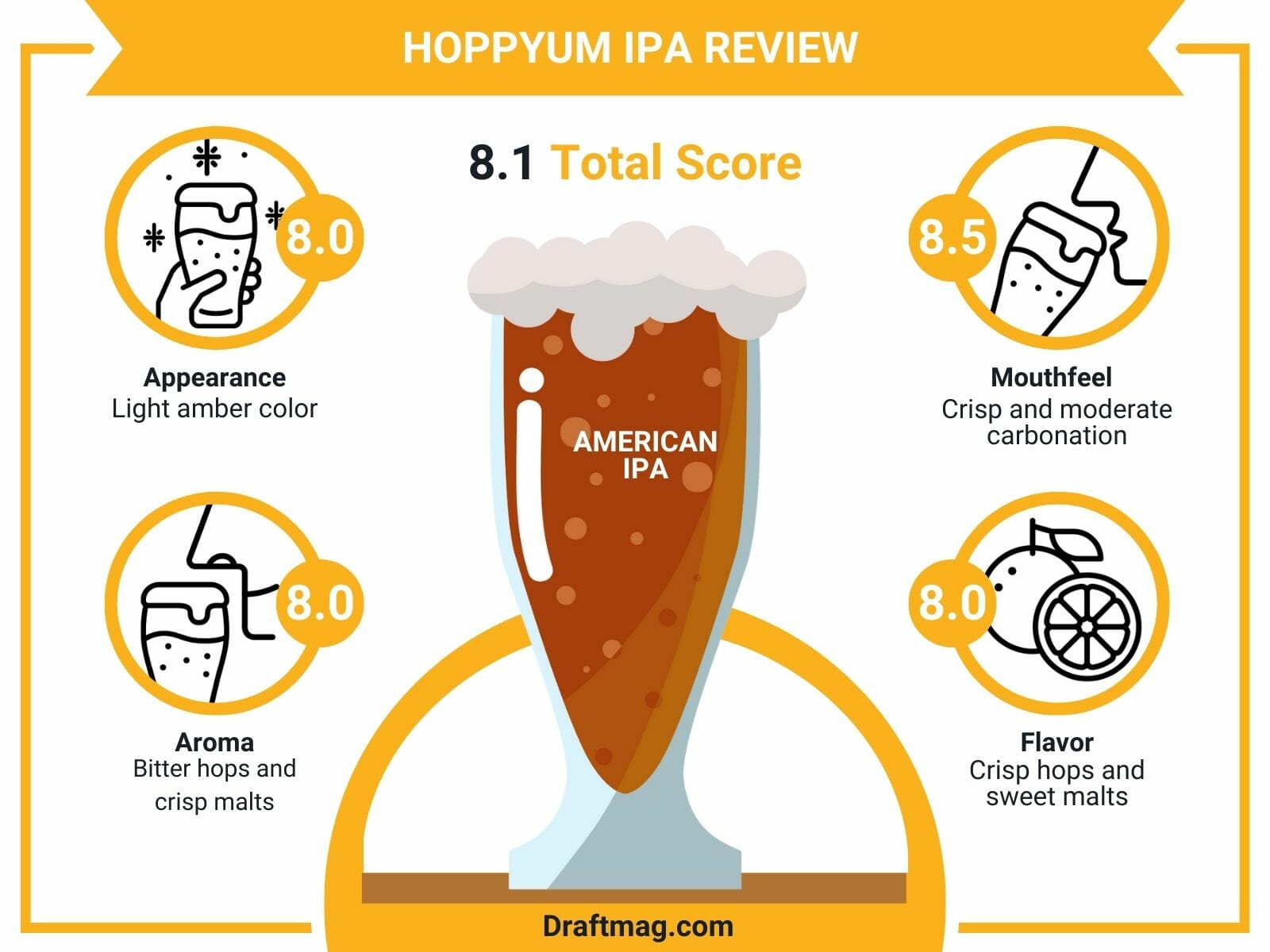 Along with the IPA-like flavors, the beer has a strong malty base and a crisp body that adds to the drinkability.
If you're curious about this beer, our article offers a detailed review of Hoppyum, so keep on reading before you take your first sip!
Hoppyum IPA Stats
| | |
| --- | --- |
| Country  | United States |
| Brand | Foothills Brewing Company |
| Style | American IPA |
| Taste  | Citrus, bitter |
| Body | Medium body |
| ABV | 6.25 percent |
| Flavors & Aromas | Citrus, pine, malty, grass, grapefruit, caramel, herbal |
| Serving Temperature | 45 – 50 degrees Fahrenheit |
Tasting Notes
Hoppyum IPA Tasting Profile
Hoppyum IPA Review 
Hoppyum IPA is an American India Pale Ale with an alcohol content of 6.25 percent. The beer is brewed by Foothills Brewing Company and offers a vibrant flavor with all notes that you would expect from the style. It is crisp, malty, and bitter, and does not stray far away from the standard IPA style. 
The IPA has flavors and aromas of citrus, grassy hops, pine, herbal hops, grapefruit, caramel, and malts. There is some bitterness in the taste (It has a moderate IBU – bitterness value), as expected from the style. It features a copper color and a medium body. You can pair this beer with different kinds of food, especially spicy foods.
You should serve the IPA in a pint glass, but you can also go for a snifter, chalice, or goblet (check which other beer glass types can be used with Hoppyum IPA). This glassware shows off the color of the beer and holds the foamy head in place. The ideal serving temperature is from 45 to 50 degrees Fahrenheit. You can garnish the beer with a citrus slice. 
– Appearance 
On the pour, the Foothills Hoppyum IPA has a light amber color that goes toward copper. The IPA also features a transparent appearance, and this shows off the crisp carbonation. You will see the bubbles floating at the sides of the glass.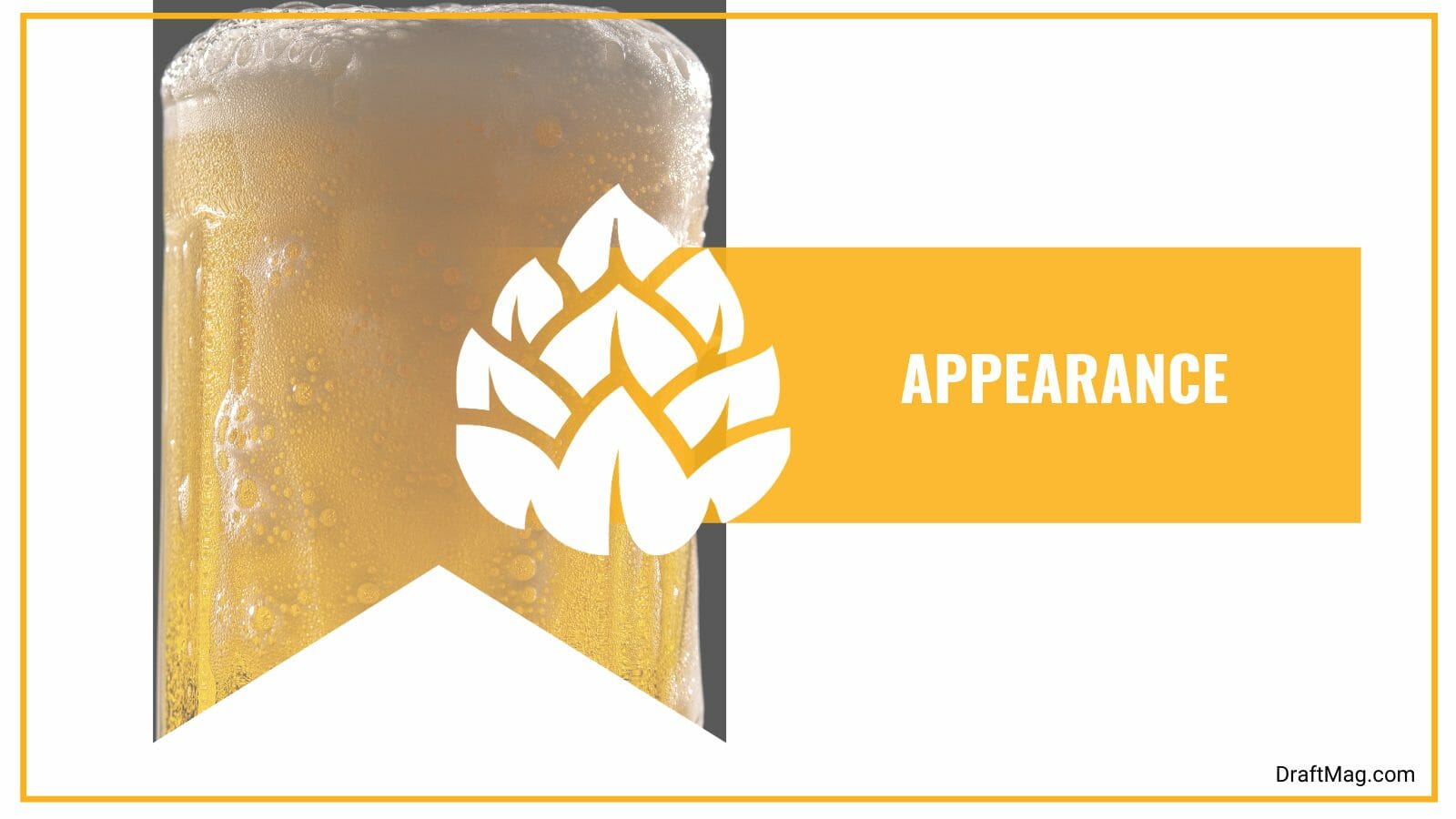 Appearance of Hoppyum IPA
The beer has an off-white head that is pretty thick and a finger high. It has a light tan color, and the head lasts for a long time. It features moderate lacing as it goes down. 
– Aroma 
Bring the IPA to your nose and you get an aroma of bitter hops and crisp malts. The scent is a bit bitter, so it will prickle your nose. There is a good balance of lightly sweet malts that balance out the bitter hops. 
You might notice toasted caramel malts, citrus notes, and some piney hops. There is also some grapefruit pith and citrus juice, especially as the beer warms up. 
– Mouthfeel 
On the palate, the IPA features a medium body, but it tends a bit toward light because of the crisp and moderate carbonation. The carbonation gives you a fizzy feeling, and this is balanced out with moderate sweetness to give you a soda-like beer.
Towards the finish, there is moderate bitterness, and this lingers in the aftertaste. It has a resinous feel that makes the beer feel thick and full. There is some light malt sweetness on your tongue. 
– Flavor 
The flavor of the Foothills Hoppyum IPA is just like the nose, with a good balance of crisp hops and sweet malts. You will first get some bitter hops when you start drinking the beer, but this is balanced out with lightly sweet malts. The malts come in the form of toasted bread and caramel, and it's a bit sweet, but it's not sweet enough to overcome the bitter hops.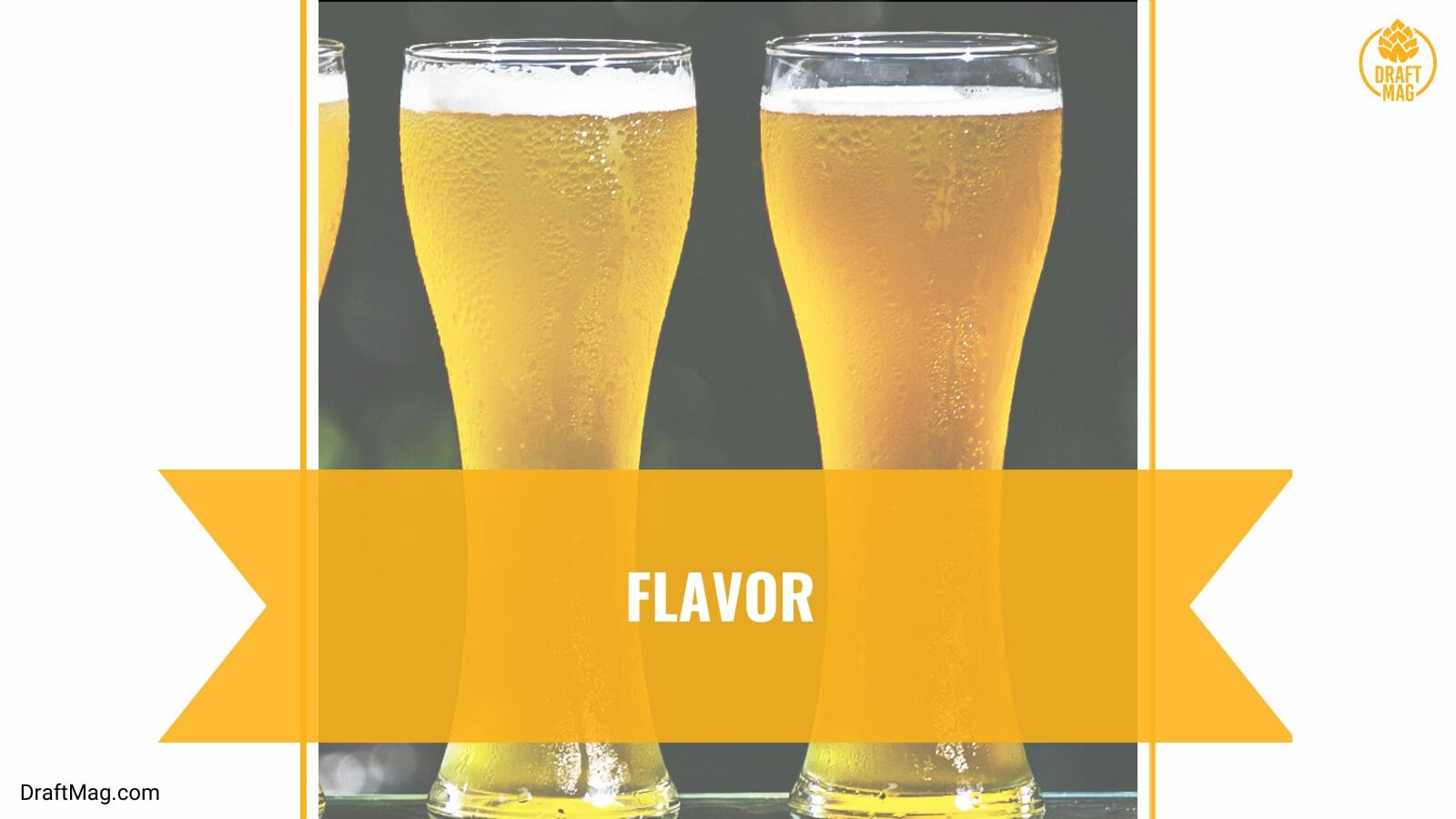 The hops are vibrant in flavor, with notes of citrus pith and rind, earthy notes, and herbal hops. There is a lot of pine in the flavor, with a bit of light tangerine. There is some nice bitterness in the flavor, with a lot of grapefruit and tangerine zest. 
– Food Pairings
The Hoppyum ale is bitter and hoppy, and you should pair it with strong foods that are just as intense. Since it's bitter, the beer goes well with spicy dishes. Try out tacos or a burger with barbecue sauce, Indian curry, as well as Mexican, Southeast Asian, and Thai cuisines. 
You can also enjoy the beer with oily fish since it is strong and thick. Pair it with a salmon or mackerel dish topped with traditional lemon. Other food pairings include fish and chips, buffalo wings, rib-eye steak, burgers, pizza, fish tacos, and barbecue food. A sticky-sweet chicken wing dish is another good pairing. 
For your cheese pairing, enjoy the craft beer with cheddar, as the sharpness will match the hop strength. You can also have the IPA with blue cheese, as they offer a cream texture and mild pungency that goes well with the hoppy bitterness of the brew. For dessert, pair the IPA with a carrot cake or panna cotta with lemon. 
Ingredients 
The Hoppyum ale is made with simple ingredients, especially since it's a classic IPA. It is brewed with North American malts and Simcoe hops, which offer a citrusy flavor. The malts offer a solid base throughout the flavor and aroma, giving you the taste of toasted malts and caramel.
Aside from the malts, the hops offer a very diverse flavor every time you sip. The hops offer citrus, piney, herbal and earthy notes with a lot of bitterness. Then, the beer is made with yeast and water. The yeast is barely noticeable in the taste. 
Nutrition Facts 
The IPA beer features an alcohol content of 6.25 percent, which is a decent level. It's lower than you'd expect from an IPA, and there is no warming from the ethanol when you swallow. As for the IBU, it is set at 78, as there is a lot of bitterness from the hops.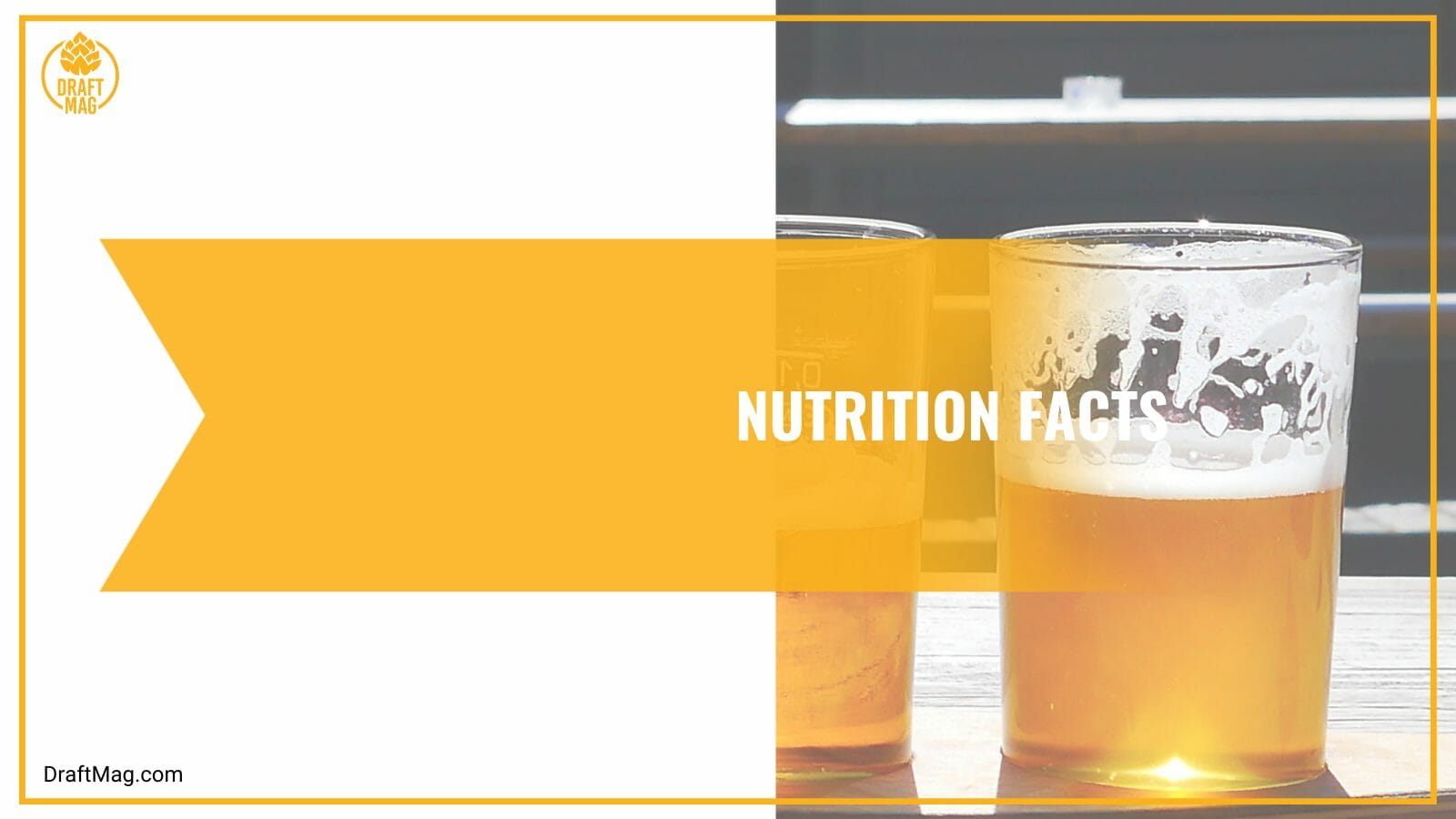 You get 200 calories in every 12-ounce serving of the Hoppyum ale. There are also 17.96 grams of carbs, 3 grams of protein, 1 gram of sugar, and 1 gram of fiber. It has a lot of carbs, and this means that you shouldn't drink it if you're on a keto diet. 
History 
Hoppyum was released by the Downtown Brewpub of Foothills Brewing Company in 2005 and is still one of the top year-round beers from the brewery. It is available in different packages, and those who like Hoppyum usually go for the Jade IPA. 
The brewery, Foothills, was also founded in 2005, the same year the beer was released. It started with three 15-barrel fermenters and was founded by Jamie Bartholomaus. From the first year, Foothills released 800 barrels of beer, and the next year, the output doubled. 
Conclusion
Whenever you're in the mood for an IPA that meets all the classic flavor notes, Hoppyum is the ideal choice.
Here's a summary of our review before you go:
Hoppyum is an American IPA with an alcohol content of 6.25 percent.
The beer has flavors and aromas of citrus, pine, herbal and grassy hops, grapefruit, malts, and caramel.
It is brewed with North American malts and Simcoe hops.
Serve the IPA in a pint glass at temperatures ranging from 45 to 50 degrees Fahrenheit.
You can pair the beer with spicy food, oily fish, burgers and pizza, fish tacos, sharp cheddar cheese, and carrot cake.
You can buy the IPA in 12-oz and 19.2-oz cans, and it is sold in 6-pack, 12-pack, and 15-pack cans. The beer is also available at the brewery on tap.