Pastry Stout for Beginners
In the world of beer, Pastry Stout has been the latest talk of the town because of its unique sweet taste.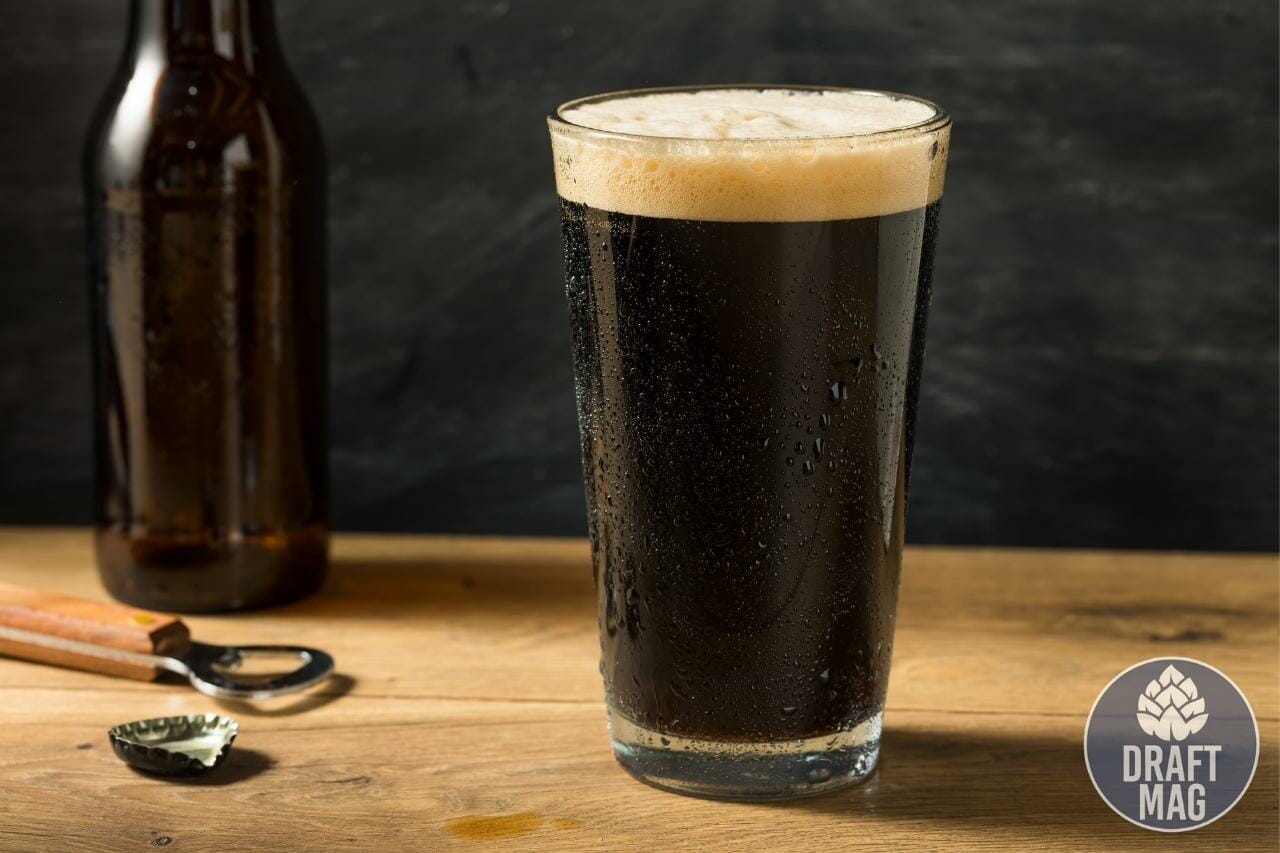 The category of pastry beers remains unlisted at the moment but is the newest form of beer filled with dessert-inspired ingredients, making for some delicious beers.
These beers are an unofficial sub-style of imperial Stouts, and in simple terms, dessert Stouts are nothing but drinkable cakes and pastries flavored like candy bars, cakes, doughnuts and cookies.
What Is a Pastry Stout?
A Pastry Stout is a rich, dark-colored beer loaded with dessert-like ingredients to make the beer taste like drinkable cakes or desserts. In layman's terms, a Pastry Stout is simply a Stout brewed with extreme sweetness to taste like desserts.
These beers are intentionally brewed sweet and contain a lot of sugary ingredients, resulting in a beer that feels like drinking a batch of fresh cookies or a delicious cake. While this style remains unofficial on charts and was started simply as a sickly sweet beer, Pastry Stout is now the term universally accepted in the craft beer community.
Just like Hazy IPAs and Milkshake beers, sweet Stouts quickly gained popularity, especially among non-beer drinkers. But Pastry Stouts are not session-able as they are loaded with confectionary ingredients like vanilla, chocolate, coffee, biscuit, cinnamon, nutmeg, marshmallows and more.
Let's be honest, not all of us enjoy the taste of beer. This is where these dessert Stouts enter to make things easier, as you can grab on to one of these sweet drinks and not feel left out from the crowd.
Back in the day, Imperial Stouts added some of these ingredients only as highlighters in their beers. And today, we have beers being made only by using such ingredients.
Ingredients
The ingredients found in Pastry Stouts can vary from simple single ingredients to extreme flavors. On a scale of mildly sweet to extremely sweet, these beers can fall anywhere in between. This is why there isn't a set guideline or style or rules for this type of beer. It completely depends on the brewer how he decides to brew his sweet Stout.
Flavors and Aromas
Some brewers employ lactose (milk) and sugar in their beers to bring in a creamy texture to their beers. While some enjoy the thought of milk in beer, hardcore beer lovers would cringe at this combination.
While there are different combinations of ingredients used in brewing a good dessert Stout, the most important question to ask yourself is – what flavors do you want your sweet Stout to hold?
Your Pastry Stout can be influenced by your favorite dessert or any other sweet dish which is universally accepted and you know anyone and everyone will enjoy.
Some brewers mix flavors of vanilla and blueberry with added lactose to bring the feel of a blueberry cheesecake. Some others focus on straightforward Stout flavors of coffee and chocolate. These are simple to brew and universally accepted, as one cannot go wrong with original Stout ingredients.
There are many homebrewers who experiment with ingredients like cranberry, vanilla, cinnamon, caramel and the like, which are more extreme and experimental on the palate.
A brewer's creativity is put to the test when it comes to combinations of ingredients in Pastry Stout. The flavors and tastes that your beer will yield completely depends on how artistically the ingredients are combined and presented.
Pastry Stout Flavors
Here are some of the most popular Pastry Stout flavor:
Chocolate cake
Biscotti brew
Pecan pie
Ice cream waffle
Vanilla maple
Marshmallow Stout
Hazelnut cupcake
Blueberry cheesecake
Peanut butter jelly
Caramel tart
Lemon raspberry tart
The secret to these flavors is the addition of ingredients or unmalted grains that add to the base flavor of hops used in the beer. Coffee can also be added to any of these combinations. The coffee and beer combination is a big hit in the industry and one can never really go wrong with this balance.
Unique Characteristics
There is no clarity on what makes for a good dessert Stout. This category of beer remains un-guided and has no set rules or boundaries within which the brewer acts. While one sweet Stout can be appealing to a certain section of the crowd, some others may not enjoy the same flavors. It is completely subjective from person to person.
There are plenty of seasoned beer enthusiasts who don't even consider this category as an official beer, whereas some others enjoy experimental beers and believe there is no hard in thinking out of the box every once in a while.
Also, there is nothing perfectly "balanced" about a Pastry Stout. Sometimes, too much caramel feels right, and some other times it just feels off. When it comes to Pastry Stouts, the game-changer is how well the brewer manages to weigh out the right combinations of ingredients to yield the perfect dessert beer. It should neither be too subtle nor too loud.
Balance Is the Key
If we had to decide what makes for a good Pastry Stout, it would be "balance." And the best way to bring the right balance in a Pastry Stout is by making sure the base beer is free of any added flavors, ingredients, off-flavors or flaws. If the base beer is perfectly brewed, then there is a good chance the ultimate result will be good too.
While some brewers believe in a good base beer, there are some others who suggest that off-flavors are sometimes inevitable in any Pastry Stout. An equivalent base recipe, quality ingredients, quality cellaring, packaging, and storage can play a major part in the equation of a Pastry Stout.
Poorly made Pastry Stouts depend majorly on artificial flavors, extracts and flavored essence instead of natural flavorings. The more natural you are with your ingredients, the higher your chances are to brew a delicious Pastry Stout. A Pastry Stout is a dessert beer, a liquid replication of any dessert, so just like you can't go wrong with the combinations and ingredients in a dessert, you can't manipulate the same in a Sweet Stout.
Creating a Hit
Pastry Stout lovers aren't looking for basic flavors in their beer. If you can guarantee a beer with bold flavors with an equal amount of base beer character, both heartily complimenting each other, then you will become a hit. A huge body with a mouthful of deliciousness combined with Stout characters and topped with favorite dessert flavors will put you on the right path.
Examples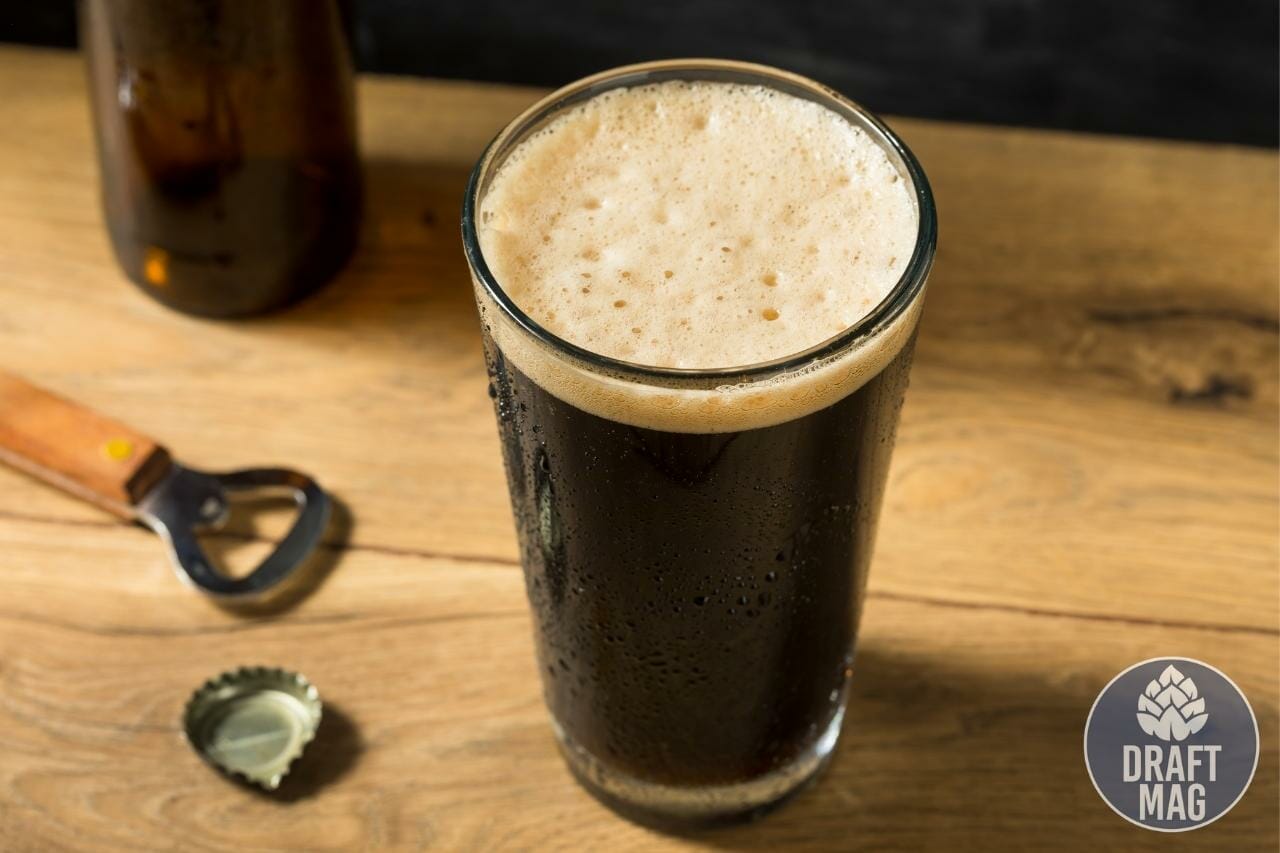 Terrapin Beer Company in Georgia makes a Pastry Stout called "Wake-n-Bake." This is a coffee oatmeal Imperial Stout.
It is a brilliant example of how the bitterness of coffee can work wonders alongside sweeter ingredients with a light finished oatmeal base.
Another brewery that makes some delicious beers after some famous desserts are Virginia's Oozlefinch Beers & Blending. Their Das Yummy series is a tasteful example of a good Pastry Stout.
The brewers use ingredients like lactose, lemon peel, vanilla and graham crackers alongside blackberry tarts, lemon pie and peach crumbles to create this dessert masterpiece.
Must-try Pastry Stouts:
If you're looking for some of the best Pastry Stouts to try, this is your ultimate list. Some of these are award-winning beers, while some others simply taste delicious. So regardless of what your go-to dessert is, you must try these Pastry Stouts and pick your favorite:
People Like Us Covfefe Imperial Stout, Copenhagen, Denmark
As the name suggests, this is an Imperial Stout brewed with coffee. With an ABV of 10.3 percent, this Pastry Stout is brewed with hard roasted pecans, coffee and cocoa nibs. The aromas are full of marshmallow, graham cracker and cinnamon ingredients. Some people refer to this as a "liquid s'more."
The Covfefe is the first beer in the beer trilogy of the "thank you beer series" which arose from a crowdfunding campaign. The beer is full-bodied and full of rich creamy coffee texture leaving a bittersweet dark chocolate flavor behind.
Great Divide Mexican Chocolate Yeti, Denver, Colorado
This Imperial Stout is a very special and limited brew from the Great Divide Brewing Company in their venerable Yeti series. Plenty of mouthful spices has been added in this beer like cinnamon, clove and mint alongside rich flavors of vanilla, chocolate and coffee. This is a traditional Champurrado drink. These types of drinks have been a tradition in Mayan and Aztec cuisine for centuries.
With a 9.5 percent ABV, this is a relatively strong Pastry Stout and is usually available from April to October.
Bruery Midnight Autumn Maple, Placentia, California
With 9 percent ABV, this beer is jam-packed with warm winter spices like nutmeg, allspice, vanilla, cinnamon and maple syrup. This is a well-balanced beer that is slightly syrupy with a good strong base beer and perfectly blending winter spices to keep you warm on a cold autumn night.
New Realm Wooded Reserve Barrel-aged Series: Golden Pastry Stout, Atlanta
This is one beer brewed with complete finesse. It has extremely complex flavors and is aged in Barbados Rum barrels with coffee and cocoa. Some tasters have pointed out its counterintuitively refreshing taste. The drink also has a mouthfeel of caramel, chocolate and burnt sugar notes that last in the aftertaste with a delicate coffee after the finish.
Left Hand Brewing Chai Milk Stout Nitro, Longmont, Colorado
With an ABV of 5 percent, this beer is super smooth and filled with aromatic spices. If you are a chai lover, you will be pleased by this beer. It has slight floral aromas that align with pumpkin spice, and the overall mouthfeel is silky-smooth; this is a definite crowd-pleaser.
Southern Tier Samoa This Imperial Stout
With an ABV of 10 percent, this is an Imperial Stout from New York. This is a decadent, flavorful beer that is a complete indulgence. It has booming notes of chocolate, caramel and coconut and remains a famous seasonal treat.
Abiogenesis, The Eighth State Brewing Company, Greenville, SC
This is an Imperial Stout with prominent flavors of Tahitian vanilla beans and banana. It is brash power in a bottle and is one of the most powerful beers at 16.6 percent ABV. It's dark and loud but not syrupy. It has a smooth pour and is easy to drink.
Exit Simulation, Good Word Brewing & Public House + Crooked Run Brewing, Duluth, GA
Some argue that this is not a dessert Stout, but the sweet taste of this beer begs to differ. It is an Imperial Stout brewed with vanilla and cocoa nibs. There are no additional wild ingredients or barrel aging involved.
It is a rather simple brew, which remains smooth to drink with a light aftertaste and mouthfeel. On finishing notes, this beer tastes like sweet fudge and caramel gooeyness.
Benefits
While Pastry Stouts cannot completely replace beers, they are surely a hit in the industry. These aren't completely healthy, but there are some benefits we can obtain from these dessert beers.
The caffeine in a Pastry Stout gives an instant boost of energy. Just like any coffee-flavored drink, even Pastry Stouts give a caffeine kick that goes a long way in alerting anyone. If an all-nighter is what you're looking for, then grabbing a couple bottles of Covfefe or Chai Milk Stout Nitro will do the work.
The overload of delicious flavors in a Pastry Stout makes the drink more filling than a regular beer. This means they would make you feel fuller, making you down a lesser number of cans in one go. Moreover, for post-meal dessert cravers, this is a savior. This beer is flooded with dessert flavors, which makes you skip that last dessert and save you some calories.
If consumed in moderation, Pastry beers can be good for your kidneys. They are rich in phytochemicals that maintain balance in the body.
Chocolates, raspberry, strawberry and nuts are full of vitamins, antioxidants and minerals that are good for skin and overall health.
Disadvantages
As with the benefits mentioned above, there are also disadvantages to consuming too much of this drink. As with all alcoholic beverages, remember that moderation is key.
One of the biggest disadvantages is the obvious one — calorie concerns. These drinks are high in calories. You can drink one or two cans, but anything more isn't recommended if you are counting your calories.
If you are lactose intolerant, you may want to watch out for these beers. These beers are filled with milk and lactose ingredients which can cause allergy concerns.
Pastry Stouts are full of sugars. These are drinkable desserts and have added sugars or related sugar forms in them. If you're diabetic, you may want to reconsider reaching for these beers.
The Future
The beer scene in the last couple of decades has been full of twists and turns. From Hazy IPAs to West Coast IPAs, Session IPAs and Bruts, it's not surprising that these delicious dessert Stouts are coming around more often than not.
They are slowly becoming more acceptable in the craft beer community. Craft beer is all about pushing boundaries and experimenting with random ingredients to develop tasteful beers, and Pastry Stouts allow craft brewers to think outside the box and build flavorsome profiles in beers.
Whether you are a dessert fan or not, these beers are the next big thing. Many brewers feel that the excitement around pastry beers is attracting more and more crowds at a decent pace. Some even believe this is a getaway style for traditional beer drinkers and may last for a while, but how long these beers will last on the beer map cannot be predicted yet.
It is only a matter of time before these beers turn into non-alcoholic Pastry Stouts. Like most other experimental beers, the Pastry Stout taste will rise and fade into the horizon sooner or later, paving the path for something new.
FAQ
What differentiates a pastry stout?
A pastry stout is a type of stout that includes non-traditional ingredients such as vanilla, chocolate, or coffee, to mimic pastry flavors.
What is the difference between a pastry stout and a porter?
While both pastry stouts and porters are dark beers, pastry stouts are characterized by their sweet, dessert-like flavors, while porters tend to have a more roasted, malty flavor.
Can Pastry stouts be used to cook?
Yes, pastry stouts can be used in cooking to add unique flavors to recipes such as cakes, brownies, or sauces. However, their high ABV and sweetness should be taken into consideration when used in recipes.
Related Stout Styles
Our beginners guide to stout is a perfect starting point if you want to learn more. Otherwise check out these related stout styles, I'm sure you'll find something noteworthy.
Conclusion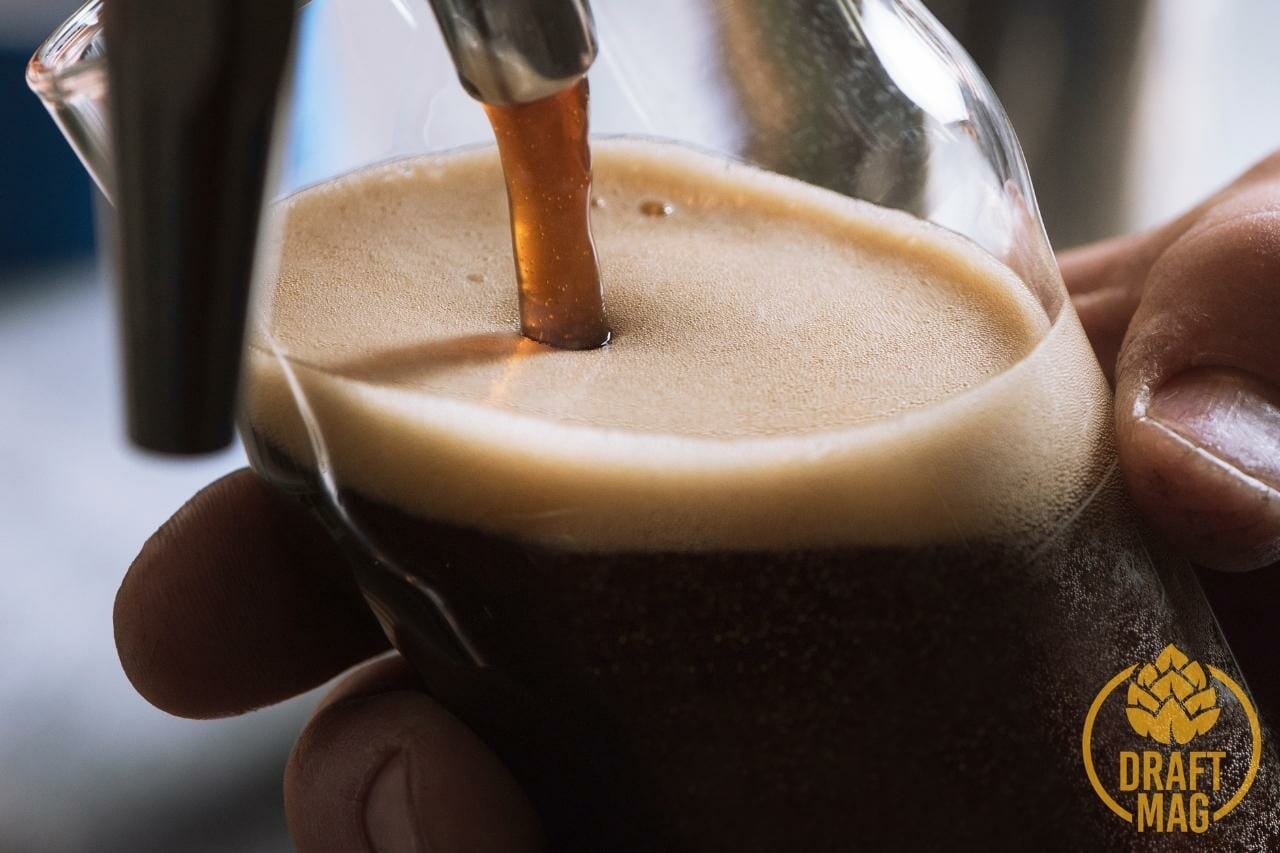 One cannot deny the fact that with Pastry beers it is easy to go way too sweet, but there is a thin line between welcoming sweetness and cloying. The safest bet is to test batch a beer style and then go ahead with mass production.
Pastry Stouts are beers that are liquid forms of desserts like cakes, cookies, pies and more.
Coffee is one Pastry Stout flavor that is universally accepted. Other flavors include blackberry, raspberry, caramel, marshmallow, nutmeg, chocolate and more.
Balance is the key to making a delicious Pastry Stout. The safest way to go about it is to make a strong base beer free of any off-flavors and loud additions.
One of the biggest benefits of this beer is the fact that it is packed with antioxidants and minerals from fresh fruits and flavors.
One of the biggest disadvantages of this beer is its added calories. It is also full of sugar and milk, which can be bad for diabetics or those who are lactose intolerant.
The creative combinations of these beers are what attract drinkers to them. This is one craft beer that is a testing ground for the creativity of craft brewers.