Witbier: A Silky Smooth Belgian White Beer That Runs High on Wheat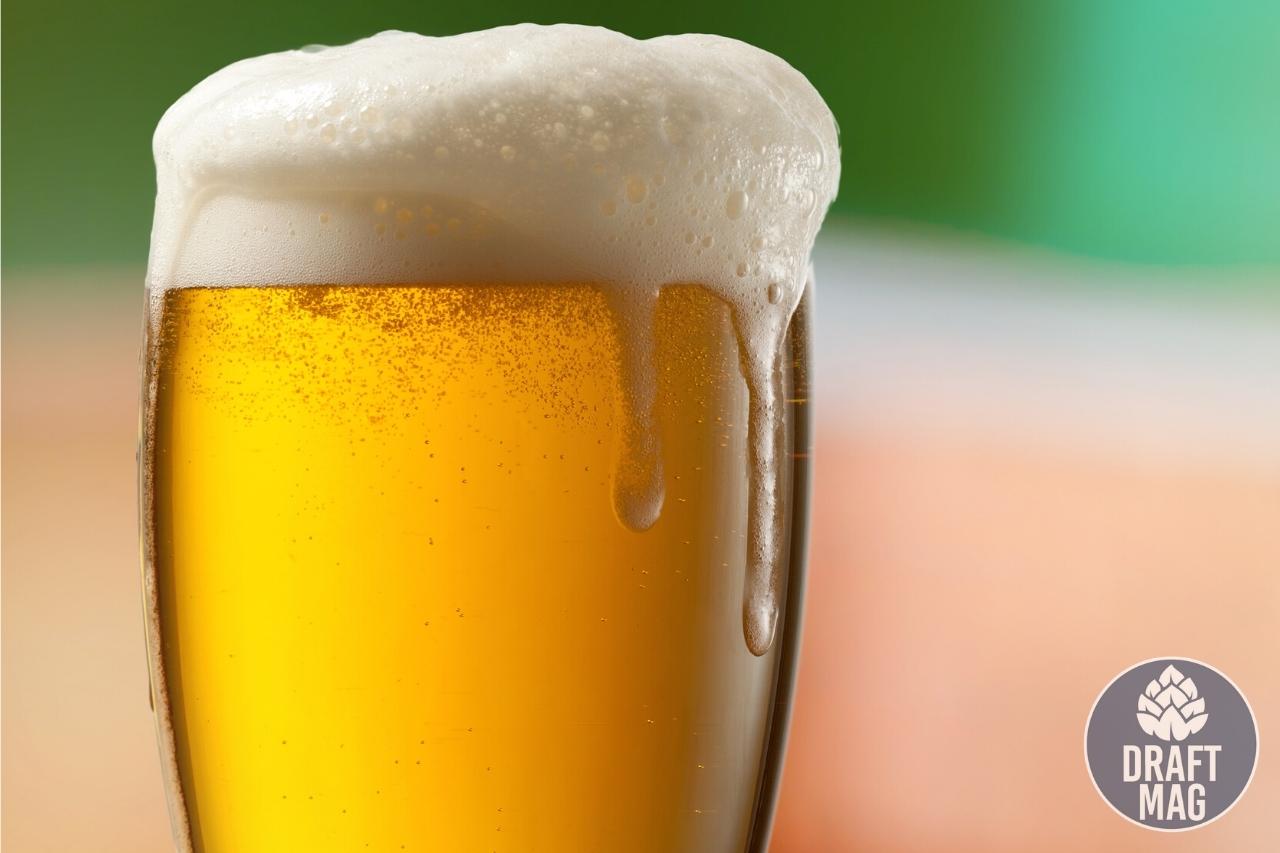 Witbier, due to its heavy wheaty taste, has been a popular classic in Belgium and Europe for centuries.
Witbier essentially means "white beer." It is named so because a finished witbier looks very smooth and creamy. This beer uses huge amounts of wheat in its brewing process.
Read on to find out what is so different about it from other wheat beers on the market.
Witbier Stats
| | |
| --- | --- |
| Origin | Hoegarden, Belgium, Europe, around the 14th-century |
| Color | 2 – 4 SRM |
| ABV | 4.5 – 5.5 percent |
| IBU | 8 – 20 IBU |
| Serving temperature | 40 – 45 F |
| Shelf life | Three to six months |
| Original Gravity | 1.044 – 1.052 |
| Final Gravity | 1.008 – 1.012 |
Witbier Review
Types of witbier may differ, but some characteristics are constant to a classic witbier. Read on to know what features are essential for a good witbier beer.
– Appearance
A witbier is unfiltered, and the visibility is not very cloudy. It almost has a milky finish where "white beer" also originates. The color is pale and light with a mild golden hue. When poured to serve, it forms a white, thick, and dense foam head. The foamy head also has excellent retention.
Witbier is a Belgian-originated beer brewed from high quantities of wheat, making it a wheaty and creamy drink.
– Aroma
The smell of a witbier is generally very light on the nose and has hints of sweetness. It also has a sharp tart smell (not overpowering)  from the unmalted grainy wheat used. There are little hints of honey and sweet vanilla smell present in some versions.
The most classic of the fragrances present is a slightly spicy coriander smell. It also smells slightly sour and has citric essence due to the use of both orange and lemons.
The spicy smell can also originate from the hops used. At times it also has some hints of floral essence. But any classic witbier beer strikes a perfect balance between all the different layers of smells. None of them is aggressive or overpowering in nature, giving it an overall pleasant aroma.
– Mouthfeel
The unmalted wheat usage brings a very silky smooth mouthfeel. There are some amounts of carbonation that lead to fast-rising bubbles. The witbier body is generally medium-low to medium.
Some acidic effects can also be felt due to the carbonation. The bitterness is negligible since the hop usage is low, giving it a very fresh mouthfeel. It has a very dry and crisp finish in the mouth.
Brewed with noble hops, you can taste slight citrus notes with a spicy texture. Due to its very light taste and smell, this beer can absorb a lot of new flavors.
– Flavor
The overall taste of a witbier beer is sweet, light, and rejuvenating. There are taste notes of vanilla and honey. The unmalted wheat leaves a grainy taste to it. The peel of orange or lemon used can leave a very mild bitterness. This should be your go-to beer if you are not a fan of bitter beers and prefer something semi-sweet.
The taste of alcohol is mild to negligible in most cases. The hops used are also not aggressive; hence the taste is barely noticeable. The hop tastes are primarily floral, spicy, and earthen in feel.
You can distinctly taste the light presence of coriander and citrus tastes like lemon or orange. The bitter taste is almost absent due to the low hop usage. The taste of wheat forms the base, which gives it an almost bread and cracker-like feel at times.
– Food Pairings
As a witbier has a very light taste, it pairs well with many different food types. Some of the classic food pairings of this pale golden yellow wheaty beer are as follows:
A witbier pairs well with fresh garden salads because of its freshness.
Fruity and sour desserts also make great combinations due to the fruit notes present in a witbier. A sour lemon pie is one such dessert that pairs well.
You can also have a witbier beer with light fish and meat dishes like butter sauce, white fish, or scrambled eggs.
Some light cheeses like mascarpone or feta make great combinations with a witbier.
Ingredients
Unmalted wheat forms more than 50 percent of the ingredients used. Some milkier versions of the witbier use oatmeal in the brewing process for the extra creaminess. It mostly uses German noble hops, but some craft brewers also use experimental hops. None of the hops used should be overly bitter, or the other subtle flavors can be overshadowed.
Brewers also use top-fermenting ale yeast and some mild spices. Spices like coriander and orange flavor are also used. Orange peel is used for a bit of bitterness.
Nutrition Facts
One serving of Witbier (11.2 ounces) has 176 calories and 13 grams of carbs.
History
Witbier, like many other Belgian beers, traces its origins back to farmhouses and monasteries. This beer was also known as Bière Blanche in the French-speaking side of Belgian, where it was popularly brewed.
Witbier has been popular in Europe for a long time. However, the sudden boom of the lager beer industry overshadowed Witbier's popularity. Pierre Celis of Hoegaarden was responsible for its revival in the world of beer. His interest and production of the Witbier got it back in the market and made its mark
This Beer has given many craft brewers the perfect canvas for brewing experiments. Not only does it have many classic versions across Europe, it now has many new craft versions in local breweries in America.
FAQ
– What Is The Difference Between Witbier From a Belgium Wheat Beer?
A witbier is quite different in taste, texture, and ingredient usage than a Belgium wheat beer. Other than the heavy portion of wheat used in brewing, there are hardly any other similarities between the two.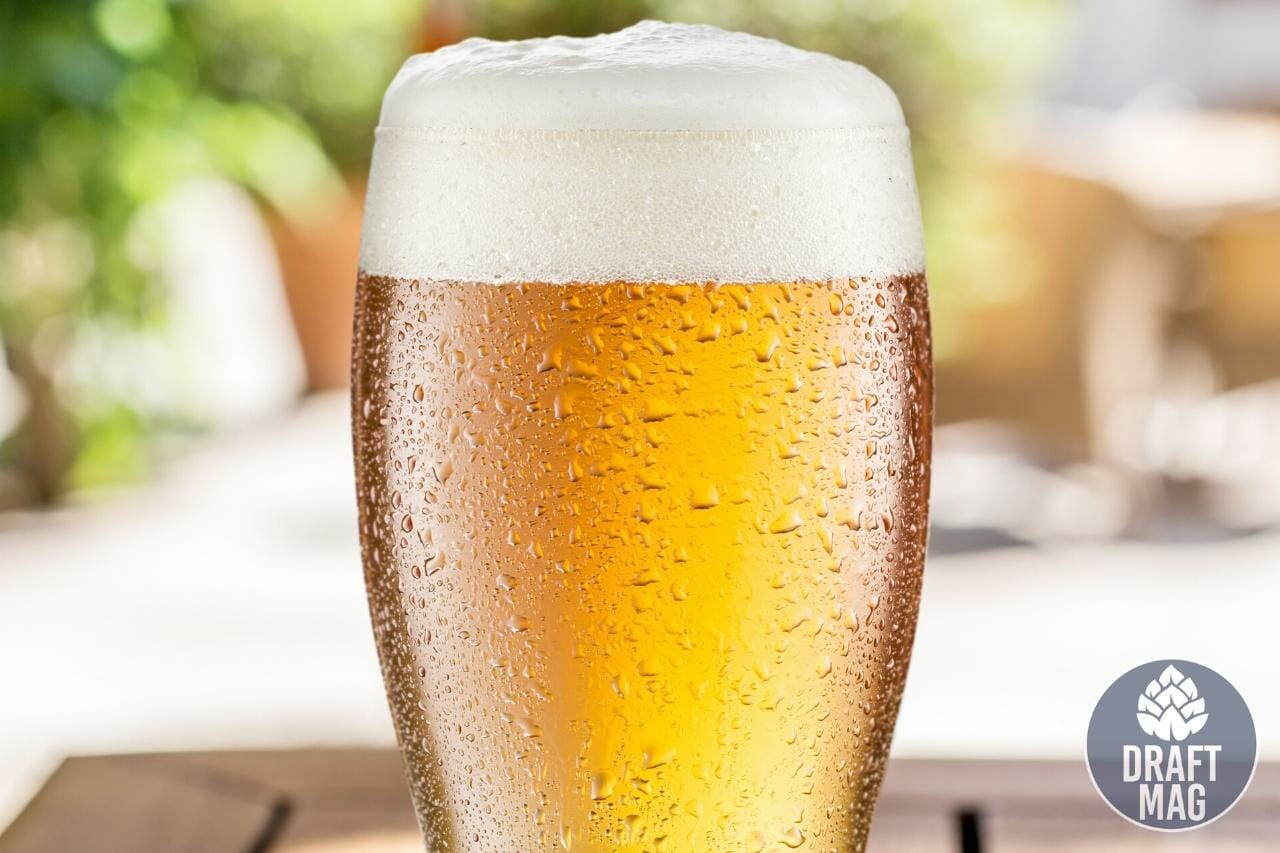 The witbier's unique use of spices like coriander and citrus fruit makes it stand out.
This beer has many different layers of taste notes concealed inside its cloudy appearance.
Moreover, a low alcohol level makes it a very refreshing beverage.
– How Can I Brew My Own Witbier?
Homebrewers across the USA are now brewing their own Witbier, with this simple recipe:
– Ingredients
Two pounds of Pilsen Malt
Two pounds of White Wheat Malt
One-half pound of Flaked Oats
Half an ounce of Czech hops
Two tablespoons of crushed Coriander
Two tablespoons of dried Orange Peel
Two tablespoons of cumin seed
Belgian Wit Ale Yeast
– Process
Boil 2.3 gallons of water at 152 F. Mash grains at the same temperature for an hour. Warm another four gallons of water separately, add the hops, and about an hour later, add the spices.
Let the water cool down a bit before adding the yeast. Do not add the yeast when the water is hot – high temperatures kill the yeast.
Boil for another 20 minutes and turn off the heat. Cool the beer at 70 F. Ferment at this temperature for a week, then ferment at 67 F for another two weeks. Your brew would then be ready to be stored in bottles.
– What Are Culinary Recipes With a Witbier?
There are many different uses of the witbier beer than just a plane beverage. A lot can be made with a Witbier – cocktails, main courses, and desserts. Here are a few classic recipes for this light wheaty beer.
Orange-Flavored Witbier Tea Time Cake
– Ingredients
Two cups of self-rising flour
Two fresh farm eggs
One and one-third cup of powdered sugar
One stick of butter at room temperature
Sea salt as per taste
Half cup of orange juice
Two tablespoons of freshly grated orange zest
Half cup of any classic witbier of your choice.
Fresh and finely chopped coriander for extra depth of flavor
One and one-third tablespoon of baking powder
– Process
Mix the dry ingredients in a bowl. In a bigger bowl, mix the butter and sugar beat until fluffy. Then slowly add the eggs one by one and beat until pale yellow. Then add the coriander and orange.
Now add the orange juice and witbier and mix well. Now slowly incorporate the dry ingredients mixture into the wet ingredients. Beat till the mixture is fluffy.
Pour it into a round baking tin lined with parchment paper and butter. Pour the batter into it and bake for 50 – 55 minutes at 350 F. Serve hot or room temperature.
Berry Infused Refreshing Witbier Cocktail
– Ingredients
Your choice of berries (cherries, raspberry, or blueberries)
One ounce of berry juice
Eight to ten berries fresh for garnish
One whole bottle of Belgium witbier
One tablespoon of lemon juice
A strand of fresh thyme or rosemary to garnish
Ice cubes
– Process
In a long glass, add ice cubes, and pour the witbier onto the ice. Add the berry juice to this. Then add the lemon juice and stir well. Lightly crush the leftover fresh berries and add them to the glass. Mix well with a stirrer. Add the thyme or rosemary to the side of the glass and serve cold and fresh.
– What Are The Best Choices for Witbiers To Try?
Witbier has seen many new versions in the American craft breweries.
Here are a few types of wheat beer that a beer connoisseur must try out:
Hoegaarden Wit by the Hoegaarden Brewery, Inbev in Belgium
Allagash White by the Allagash Brewing Company (Portland, ME)
Gentleman's Wit by the Camden Brewing Company (London, UK)
St. Bernardus Witbier by the Brouwerij St. Bernardus (Watou, Belgium)
Nest White Ale by the Kiuchi Brewing (Naka, Ibaraki Prefecture, Japan)
Final Thoughts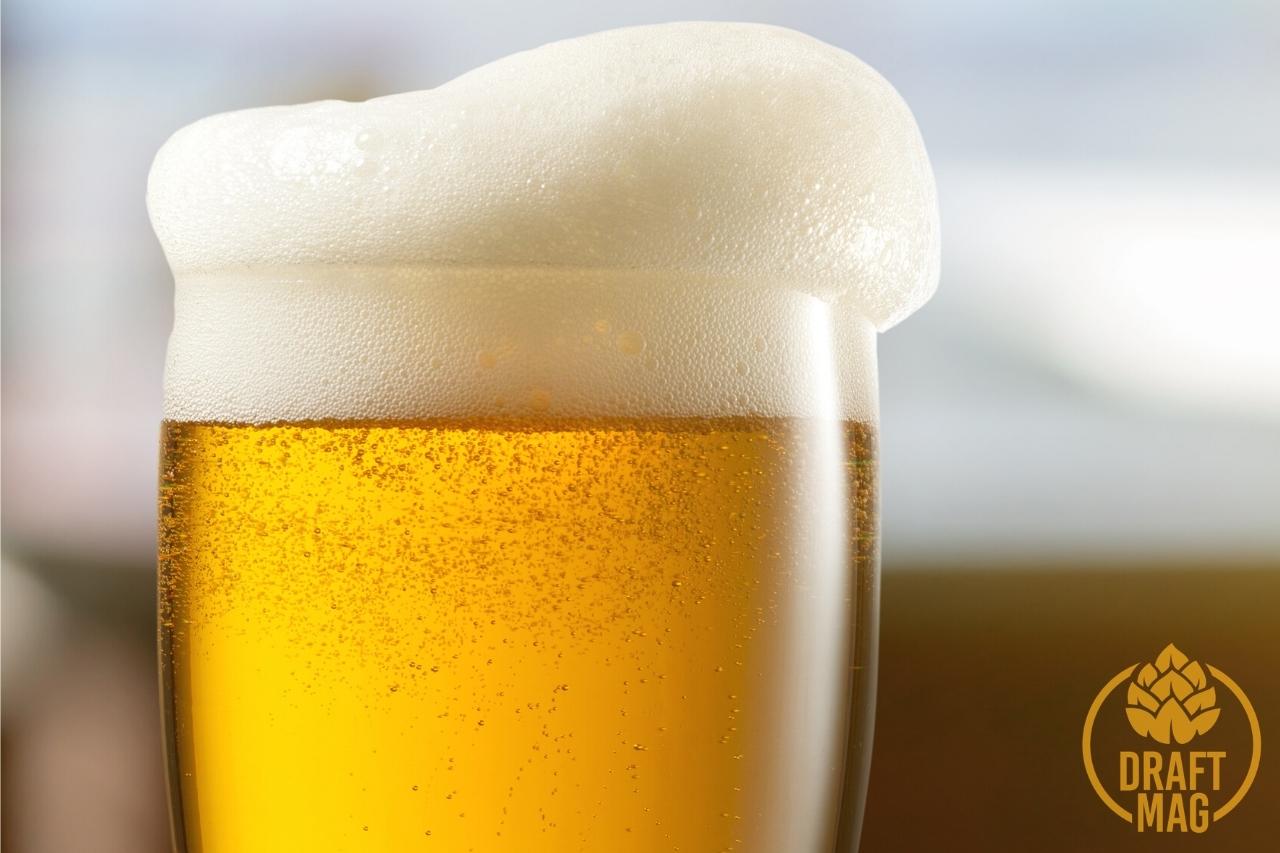 A classic Belgian witbier is one of the most subtle beers ever made. Though it once got sidelined due to other commercial beers, this heavy wheat beer has still made its mark.
Here is everything you need to remember about this classic Belgian beer:
It is very light in taste and flavor.
The beer has a cloudy and hazy appearance, almost reaching a milky state. This is why it is also known as the "white beer."
Alcohol and bitterness are very low.
It has a refreshing feel, and none of the flavor profiles are overwhelming on the palette.
It goes well with light food.
If you are a fan of wheaty sweet beers and want to avoid the bitterness generally associated with beers, witbier is the perfect drink for you.