Best Sour Beer: Top Ten List You Need To Try if You Love Tartness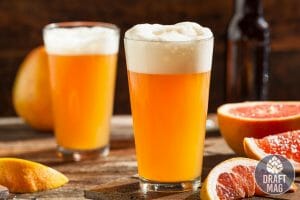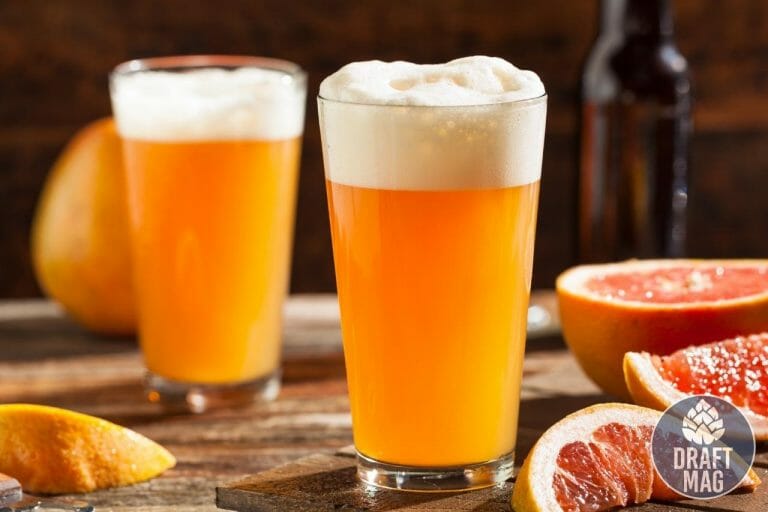 The best sour beers are the perfect drink to sip on during the hot summer months.
Are you a die-hard wine lover but not sure if there's a perfect beer for you?
Your closest bet is a sour beer with a similar taste to a glass of white wine.
Whether you're new to sour beers and want to give them a try or a sour beer aficionado looking for your next bottle, we tackle the brands that consistently dish out our favorite sour beers.
Top 10 Best Sour Beer That Are Nothing but the Best
Now that you know what factors to look for when determining the best sour beer for you, let's look at the brands that made it to our list of exciting and wonderful sour beers.
Brouwerij 3 Fonteinen Oude Geuze
Brouwerij 3 is known as one of the oldest and ultimate sour beers. The beer is created with a unique blend of lambics from three different years of brewing, it is commonly known as the Oude Geuze Vintage. This allows the sour beer to have a sharp flavor with dryness. The Brouwerij 3 pairs perfectly with your favorite dishes.
It appears as an orange and yellow-colored beer that leaves a slight head after pouring. With aromas of citrus, pear, oak and orange, you will be able to tell the acidity present in the beer apart.
While tasting, your tastebuds will meet the same flavor as its notes. The Brouwerij 3 Fonteinen Oude Geuze does not taste excessively sour.
Instead, the beer is very easy to drink and feels impressive. The Brouwerij 3 is brewed in one of the renowned breweries of Belgium, so you're sure to get the best of its kind.
Sierra Nevada Wild Little Thing
With iconic green packaging that represents the wilderness, Sierra Nevada Wild Little Thing is genuinely wild in its flavor. If you are looking for a kettle sour ale that is brewed with Guava, try the Wild Little Thing from Sierra Nevada.
The sour ale is considered one of the best American-style sours, and you will know why when you have a taste of it. Other ingredients present in Wild Little Thing are strawberry and hibiscus.
Overall, it is a slightly sour beer with fruits, so you will enjoy a balanced flavor that feels refreshing and fun.
Grimm Artisanal Ales Color Field
Looking for a beer that looks and tastes delicious at the same time?
The Grimm Artisanal Ales Color Field is the one you need to pick. The unique light magenta color of the beer that forms a foam when poured will delight you. It is brewed with an exciting combination of raspberries, cranberries and pomegranate and is tart with herbaceous notes.
It has a very floral and botanical aroma on the nose due to its ingredients. The sour beer tastes zesty, effervescent and a little delicate on the palate.
With a low alcohol content of 3.5 percent, you will definitely be able to drink more than a can. If you want something that inclines more towards fruitiness than sourness, you might like the Grimm Artisanal Ales Color Field, one of the best botanical sour beers in the market.
The famous brewery is located in Brooklyn, New York.
New Belgium Sour IPA — Best Sour IPA
With an elegant white packaging and a warm orange color appearance, the New Belgium Sour IPA is one of its kind for premium orange beers. This sour IPA offers a proper balance of acidity and hops that best fits its style.
Thanks to the company's vast distribution, you can easily find one of New Belgium Sour IPA cans in your local stores. The beer received the limelight for its flavors and perfect brewing representing a true sour IPA.
However, the flavor combination can be either a hit or a miss for you, depending on your sour beer preferences. It has sweetness, fruity flavors and acidity that can feel refreshing if you're bored with typical sour beers. Aside from its tropical flavors, you also get to taste a pretty strong alcohol content at 7 percent.
The company is located in Fort Collins, Colorado.
Brick Brewery Guava Sour
UK breweries are a little innovative, producing some of the most fun sour beers available in the market. The Brick Brewery Guava is one such example.
This Guava sour is brewed in a craft microbrewery located in Peckham, and you will praise how microbreweries have perfected the art of making sour beers while sipping a glass of this sour beer. If you enjoy the tropical taste, Brick Brewery guava sour will delight your taste buds with the deliciousness of pink guava puree.
There are also notes of papaya and melon to enhance the tropical flavors in this beer. In terms of alcohol, this beer is low at 3.9 percent compared to most other sour beers on our list. This beer has a golden yellow, almost hazy appearance with a well-balanced sourness. Pick this one as a summer drink for its light, fun and refreshing flavors.
If you love sour craft beer, pick one of these up for a unique taste.
Allagash Coolship Resurgam by Allagash Brewing Company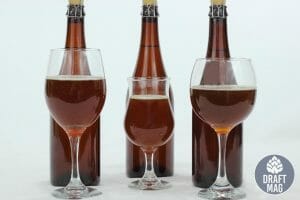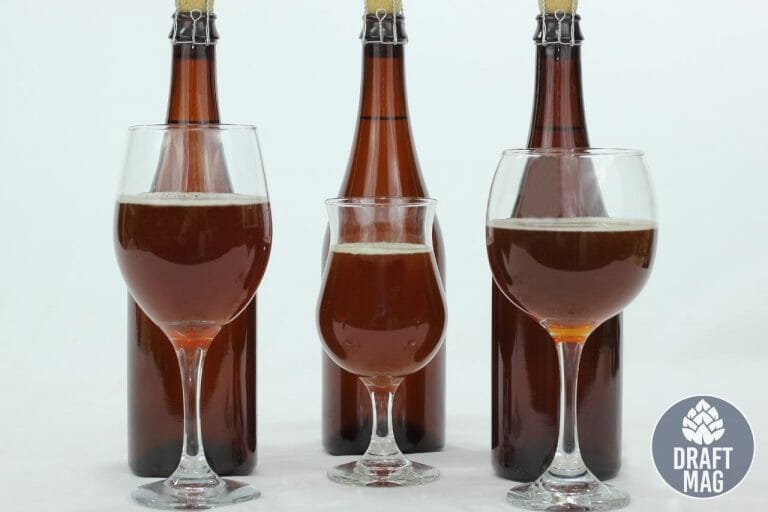 Known as one of the best lambic beers out there, the Allagash Brewing Company does it right when it comes to brewing an excellent lambic-style sour beer. Thanks to its traditional fermentation techniques, this beer packs an authentic lambic taste. A coolship cools the beer overnight, then microflora is added to the beer, giving it its characteristic lambic beer taste.
The final beer is made by mixing beer batches that are one, two and even three years into aging, creating a special and complex flavor that feels refreshing. The beer offers notes of sharp Brett, pineapple, jackfruit, woody tobacco-barn and earth on the nose. As it warms up, the aroma turns a little floral and grainy malt. The taste of the Coolship Resurgam includes apple, pear, lemon zest and balanced acidity.
If you'd like to taste a funky beer with moderate bitterness, get the Allagash Coolship Resurgam.
Cuvée Des Jacobins Rouge by Brouwerij Omer Vander Ghinste
Want to try a traditional Flanders Red Ale?
The Cuvée Des Jacobins Rouge is great, brewed with utmost care and special technique. This Flanders Red Ale beer appears as a much darker color of reddish-brown that leaves a decent-sized foamy white head when poured.
The Cuvée Des Jacobins Rouge is fermented in barrels and later goes through the aging process for around 18 months. The Belgium-based brewer, Brouwerij Omer Vander Ghinste, ensures drinkers get a well-balanced taste of malty sweetness and acidic flavor that does not feel too overpowering.
The beer offers plum, cherry and oak aromas with a hint of vanilla. While drinking, you can expect a slight vinegary sourness that is perfectly balanced. The Cuvée Des Jacobins Rouge defines the taste of a good Flanders Red Ale beer, with an alcohol content of 5.5 percent.
Lindemans Cuvée René Oude Gueuze
If you're looking for an Oude Gueuze beer that tastes more like champagne, then you might want to try the Lindemans Cuvée René Oude Gueuze. This beer is widely known as one of the best Gueuzes out there. With bright acidity and a bone-dry body, you will see why this type of sour beer is compared to champagne when you take a sip.
Beers of the Oude Gueuze categories are brewed with a mix of lambics in different stages, starting from young to aged beers, and are left to mature in oak barrels. The beer goes through a second fermentation after being bottled.
The Lindemans Cuvée René Oude Gueuze has a warm golden appearance. It has an alcohol content of 5.5 percent with tartness, carbonation and sherry aromas. The longer this beer is left to ferment, the tastier it gets.
Dogfish Head SeaQuench Ale by Best Session Sour
Who doesn't love good sour beers that taste as refreshing as a day at the beach?
The SeaQuench Ale from Dogfish Head is one of a kind, with ingredients like lime juice, sea salt and black lime that all add to the beach vibe, packed in a can. The beer has won the hearts of many beer enthusiasts and has achieved a reputation for being one of the best session sour beer available in the market.
The blend of three different sour beers, salty Gose, tarty Berliner Wiesse and crispy Kölsch, is the secret behind SeaQuench Ale's immense popularity of great taste. While drinking it, you will come across a hint of salt in the tongue, but it finishes off with malt sweetness.
SeaQuench Ale offers a 4.9 percent alcohol content. The beer gives off a little spicy aroma on the nose that leans towards citrus.
Tartare (Bear Republic Brewing Co., USA)
As one of the most unusual yet tasty sour beers out there, the Tartare does not hesitate to offer sourness at its best. If you enjoy German Berliner Weisse beers, this one is very similar in taste. Tartare gives off aromas of vinegar and lemon. The taste of lemons is pronounced when the sour beer is sipped along with vinegar.
The Tartare forms a quick head that also fades away quickly, leaving behind a deep orangey-colored beer with a cloudy appearance. With a low alcohol content of 4 percent, the beer has won a couple of awards for its undeniably good taste.
Sour Beers
If you're not a fan of the combination of bitterness and sweetness in a beer, then you will probably enjoy the "acidity and sweetness" type of beer. For that, sour beers are among your best options. An interesting fact is that almost all beers started out as sour beers before pasteurization and sterilization became mandatory in the beer brewing process.
Generally, sour beers get their acidic or tart flavor due to lactobacillus bacteria, leading to different taste profiles. Sour beers are often sold in 750ml large bottles for price tags that are a little higher than your average beer. They are challenging to brew (because they can contaminate a clean batch of different forms of beer) and often require several days, months or even years to prepare.
Types of Sour Beers
Finding the best sour beer becomes easier once you know the traditional styles. If you thought lager beers had many styles, the different and unique types of sour beers would leave you amazed!
There are plenty of sour beers to choose from, so now that we're done with the list of the best sour beer brands, let's discuss the most common categories of this type of beer:
Lambic Beers
Lambic is a kind of fermented beer produced with the help of natural wild yeast. It is one of the first and oldest processes of beer brewing, originating in the Pajottenland region near Brussels, Belgium. It is pretty rare to find breweries that still produce true lambics in Belgium at present.
During the brewing process, the wort is transferred to a large container known as the coolship (koelschip), before it is allowed to cool overnight and exposed to bacteria and yeast cells. Later, it is stored in oak barrels for fermentation, which can take almost a year to complete and reach an acidity level.
Once ready, lambics can be used as base beers for many other beer styles or blended to create another type of sour beer. On the other hand, fruit lambics are made by adding fruit pulps, juice or whole fruit to the mixture while the lambic goes through aging.
The added fruits contain natural sugar elements that aid in balancing the acidity in lambics while also initiating a secondary fermentation process due to the sugar. The types of fruits that are added to lambics are known as kriek and framboise.
Flanders Red Ale
Flanders Red Ale achieves their great tartness from lactobacillus and acetobacter added to the beer during an aging process. Brewer's yeast helps to ferment the Flanders Red Ales, which are then transferred to barrels for maturing and aging.
It is known as one of the most storied beers as its aging process may take up to two years. To achieve a consistent taste, a mature batch of the beer is mixed with a younger batch.
The beer gets a red hue in its appearance due to specialty malts and long maturation periods. Flanders red ale is medium-bodied with a very complex and undeniably sour taste.
Oud Bruin
Oud Bruins are very similar to Red Flander Ales, with a few differences. These beers are not aged in wood, are darker in color, and use cultured yeasts to achieve their sour notes. Oud Bruins originate from Flemish of Belgium.
Another significant difference between Flanders Red Ales and Oud Bruins is that the latter uses stainless-steel barrels for aging.
Gose
To form the Gose beer, lactic acid bacteria are introduced to the wort before primary fermentation. This sour beer has a lemony coriander spice taste with tangy acidity that gives off a bit of salinity.
The Gose beer became a rare brew in Germany but was soon rediscovered and brewed by American craft breweries. It is a top-fermenting beer and is best brewed with sea salt and coriander.
Gose beer originated from Goslar in Germany.
Berliner Weisse
Originating in Berlin of Germany, as the name suggests, the Berliner Weisse is fermented with Lactobacillus bacteria that contribute to its sourness. It is considered one of the most popular sour beers in its region.
On the tongue, the Berliner Weisse gives flavors of green apple, lactic sour tang, bread dough and a little citrus. Overall, these types of sour beers have a clean taste with crispness.
Berliner Weisse beers usually have around 3 percent ABV and are very sour beers. Berliner Weisse beers are recommended to be served with flavored syrups to be able to enjoy them and balance their tartness with sweetness.
American-Style Sour Ales
The making of American-style sour ales does not have a definite process as American brewers do not limit or regulate anyone's method of making sour beers. Generally, bacteria strains and yeast are used in the brewing of American-style sour ales. As such, there is no specific set of rules that are followed when brewing American-style sour ales.
What To Look For in Sour Beers
When choosing the right sour beer for you, the plethora of options might feel overwhelming, leaving you confused about which to pick. Sour beer experts worldwide have suggested looking for the below factors when deciding on the best sour beer for you.
– Ingredients in the Sour Beer
This comes as no surprise, but don't get a sour beer just because everyone else loves it. Read the label and check the ingredients included in the brewing of the beer. If you've always enjoyed such flavors or would like to experiment with something in it, then go for it. If not, it's better to stick to ingredients you have always enjoyed or know to be good.
Some sour beers have fruity flavors while others offer wild yeast sourness, so make sure you know what you're getting.
– Check the Sour Beer Category
As we've discussed earlier in this article, when it comes to sour beer categories, you get plenty of options to choose from. From Flanders Red Ale to Berlin Weisser, each sour beer has a unique taste that is not comparable to the other. For example, Belgian sour beers are different from American sour beers in flavor and brewing techniques.
Also, some sour beers may have a higher alcohol content while others have weaker percentages.
Conclusion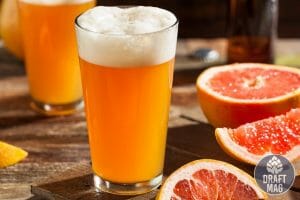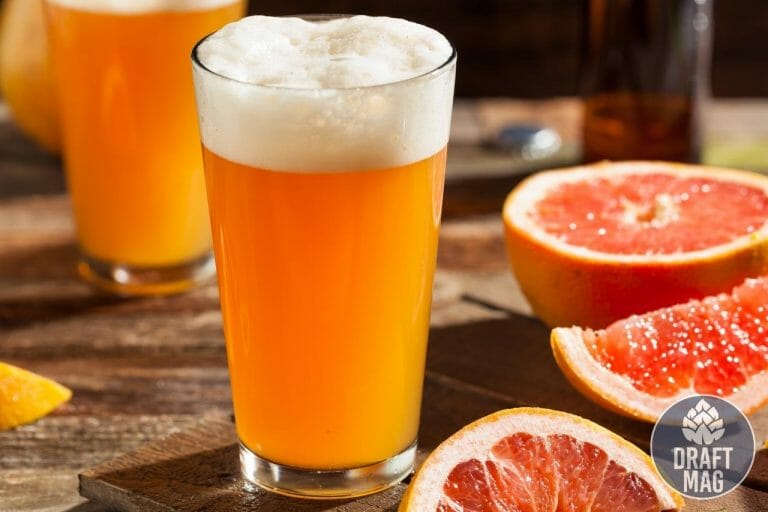 From Brouwerij 3 to Tartare, some of the best sour beers have been mentioned on our list, varying in taste, fermentation techniques, aromas, appearance and so on.
All sour beers have one thing in common — a remarkable sourness that is neither too strong nor too weak.
Almost all beers started out as sour beers before pasteurization and sterilization became mandatory in the beer brewing process.
Generally, sour beers get their acidic or tart flavor due to lactobacillus bacteria, leading to different taste profiles.
They are challenging to brew and often require several days, months or even years to prepare.
Much like lagers, there are also different types of sour beers, namely: Lambic Beers, Flanders Red Ale, Oud Bruin, Gose, Berliner Weisse and American-style Sour Ales.
There is rising popularity of beer enthusiasts who are drinking sour beers more often, and there's no reason you shouldn't try one as well!