Beer Similar to Guinness: Top Beers Like Guinness You Should Try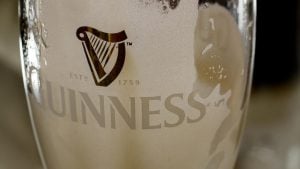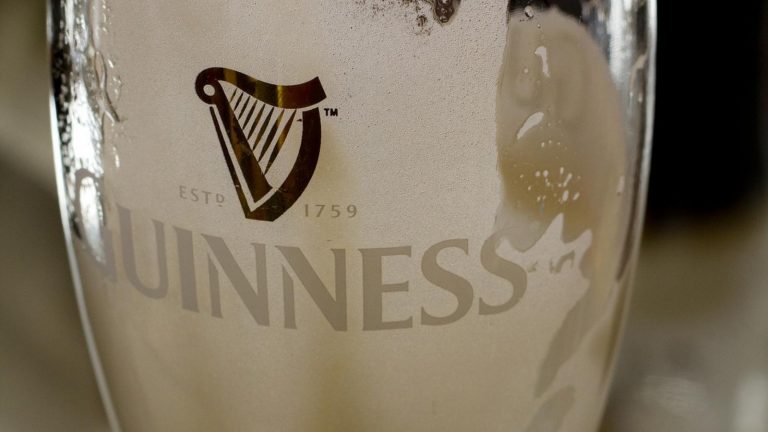 A beer similar to Guinness is the Keegan Ales Mother's Milk, yet there are many more. Here, we will be exploring more than 15 different Guinness alternatives options. We will also be discussing the Guinness flavor profiles and the various Guinness types available, so you can view them in comparison to the alternatives.
Keep reading to find all the different types of Guinness alternatives!
Beer Like Guinness: Five of the Best Guinness Alternatives To Try
Suppose you're looking forward to the next St. Patrick's Day, or you wish to try another dark beer on a regular Wednesday night. In that case, we recommend you choose at least one of the following options, that have a similar taste to Guinness:
Keegan Ales Mother's Milk
This beer is the top choice for beer lovers who sought after craft beers before the existence of the hazy IPAs. Mother's Milk is sweet and creamy, adding espresso and chocolate notes. You would feel as if you're drinking the Guinness Over the Moon Milk Stout. It has an ABV of 5 percent, making it a perfect beer choice.
Firestone Walker Nitro Merlin Milk Stout
The Nitro Merlin gives you a smooth nitro groove, leading the way among dark beer styles and stouts. Like Guinness milk stout, it gives you a smooth and creamy flavor with a touch of sweetness. Its alcohol content stands at 5.5 percent.
Sapporo Premium Black Beer
Sapporo Premium black lager is that beer you'd typically pass by. It won't give you the regular creamy and sweet treat. Instead, it gives you a black coffee note similar to Guinness's.
This makes it ideal for drinking chilled and fast. It also has an ABV of 5 percent, making it an ideal Guinness alternative.
East Brother Beer Co. Oatmeal Stout
This beer is a traditional English-style option, sweeter than most Irish stouts. However, it is not as sweet as milk stouts. Oatmeal stout feels light on the buds with a chocolatey flavor and creamy texture.
It also has some fruity and malty hints, which makes it an excellent and balanced choice. Its 5.4 percent ABV sits well among average beer choices.
North Coast Brewing Co. Old No. 38 Stout
North Coast refers to its popular beer as a "Dublin Dry Stout." Some beer lovers also rate it among the best stouts made in America. The Old No. 38 Stout is roasted, toasty, and dry, gliding smoothly down your palates. Its ABV also stands at 5.4 percent.
Beer Similar to Guinness: Which Irish Stouts Are Similar to Guinness?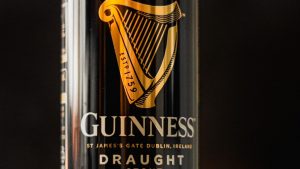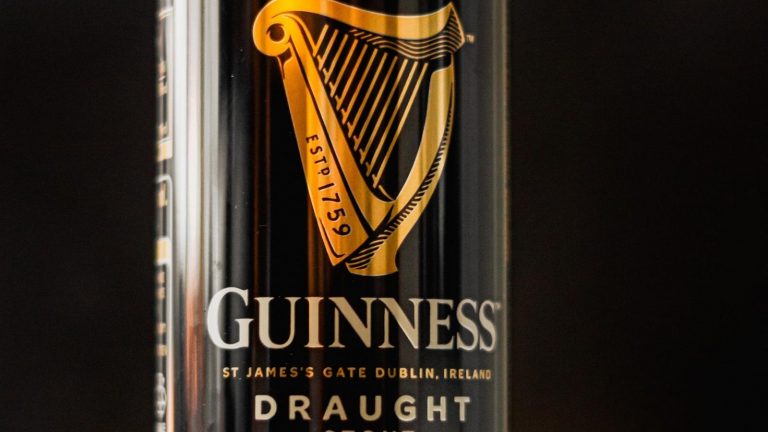 With Guinness being the most popular Irish stout globally, there are chances that you haven't tried other Irish options. It's time to get adventurous and taste an Irish beer similar to Guinness. The following options will come in handy if you are looking for an Irish stout alternative to Guinness.
Beamish Irish Stout
This classic stout dates back to 1792, and it remains relevant to date. Beamish Irish Stouts boasts heavy malt and roasted aromas. Its distinctive black look and enticing coffee, chocolate, and blending malt finish make it a perfect alternative to Guinness. It has an alcohol content of 4.1 percent, so it's relatively light.
Murphy's Irish Stout
Dark-colored and medium-bodied, Murphy's combines a silky-smooth finish for a dry stout, with coffee and toffee palate feels. You would almost taste no bitterness – just the sweet, creamy finish. You will find Murphy's in pubs with its ABV of 4 percent.
Porterhouse Oyster Stout
The Oyster Stout has a more significant sharpness than the average Guinness. It is mediumly bitter, nutty, and ultra-dry with a nice mix of sweet caramel notes.
While it may not have the velvety feel of similar stouts, Porterhouse makes up with a bit of fizz. You will also get a hint of saltiness and notes of coffee and chocolate. This adds some uniqueness to the beer, which has an ABV of 5.2 percent.
O'Hara's Irish Stout
This Irish stout comes with a solid roast flavor and a full-bodied, smooth feel. With incredible quality and authenticity, it blends light licorice notes with coffee aromas. All thanks to the combination of roasted barley and stout hops. O'Hara's Irish stout is served similarly as Guinness at 4.3 percent ABV.
Black Rock Irish Stout
Black Rock is your traditional dry Irish stout. It combines notes of aniseed and vanilla with roasted barley. Lovers of this beer enjoy its subtle hops feel with a malty aftertaste. You might want to take this beer with a hearty meal, as they pair perfectly together. Finally, this beer sits well with an alcohol content of 4.3 percent.
Beers Similar to Guinness Draught: Exploring the Best Alternatives
If you had the Guinness Draught before and you liked it, here are three other similar beers you should try:
Left Hand Brewing Milk Stout Nitro
If you are a beer enthusiast, then you would be familiar with this stout. It is the first Nitro-style American stout that has gained a lot of popularity. The addition of nitrogen replaces the cascading bubbles with a smooth, creamy texture.
The vanilla and chocolate notes come in a perfect mix with the roasted coffee flavor. For a moment, you'd even think you're tasting Guinness draught. It has an ABV of 6 percent.
Modern Times Black House Coffee Stout
You'll hardly find a brewery that makes easy-drinking coffee stouts like Modern Times. One of their top offerings is the Black House.
A kiln coffee malt balances the sharpness of this stout with a pale chocolate flavor. The oats in the malt smooth out the feel on the palate, similar to Guinness draught. Its ABV is 5.8 percent.
Goose Island Bourbon County Brand Stout
This Bourbon upgrade is the epitome of flavor complexity. This is an imperial stout with a much higher ABV. So, you should beware of the 15 percent ABV of this stout.
The Bourbon County Brand Stout multiplies what you get in an ordinary stout by ten. You get a double fudge chocolate note with a mild whisky finish. It is a rich stout that every Guinness lover should try.
Beer Similar to Guinness: Low and Non-Alcohol Guinness Alternatives
If you are a fan of the creamy, soft Guinness flavor, but you may want to reduce your alcohol consumption.
These Guinness alternatives are healthier choices for you:
Big Drop Milk Stout
With an ABV of 0.5 percent, you will still enjoy the depth of flavor you expect from Guinness. It is dark and rich with cocoa, coffee, and vanilla notes.
Nirvana Brewery's Kosmic Stout
This dark stout comes with a rich chocolate aroma with some hints of vanilla. Its sweetness balances out with a toasted malt base. This is a very healthy option at 0.05 percent ABV.
Super Bock Black
Dark when poured and rick with malty, creamy flavor, Super Bock Black has a balance of sweet and sour. It comes with an alcohol content of 0.5 percent, making it a healthy alternative.
Exploring Guinness Flavor: What Does Guinness Taste Like?
The Guinness flavor is unique; its malty sweetness comes in a perfect mix with hop-like bitterness. When you take a sip of Guinness, you can't help but taste the notes of chocolate and coffee.
What's more, barley is one of the ingredients in Guinness. So, you would expect the roasted flavor that comes with it. In essence, the Guinness flavor is smooth, creamy, and balanced.
Types of Guinness Beer: The Different Blends Available
In a bid to serve its customers right, Guinness has produced different beer types over the years. Although these blends have a unique Guinness taste, they have a bit of added flavor.
The six types of Guinness beer popularly sold in the United States include the following:
Guinness Draught
It is the first developed Guinness beer and has remained the best-selling one since 1959. Its distinctive black color matches the smooth and velvety taste for a balanced feel. Guinness Draught comes with an ABV of 4.2 percent.
Guinness Blonde
This American lager beer is a good combination of the American and Irish brewing traditions. Therefore, there are no surprises with its refreshing, citrus-like taste. This unique Guinness flavor comes from switching the usual Mosaic hops with Citra hops. A 5 percent ABV makes the Guinness Blonde your regular beer choice.
Guinness Over the Moon Milk Stout
If you want a Guinness beer with a sweeter taste than others, then you should look at this milk stout. Guinness brewed this beer with added natural sugar (lactose) with several specialty malts. You will also get a chocolate and espresso aroma from the Guinness Over the Moon Milk Stout. It has an ABV of 5.3 percent.
Guinness Extra Stout
Many Guinness enthusiasts believe that this stout is a precursor to all new Guinness beers. The bittersweet flavor of this pitch-black beer is crisp and sharp, and its ABV stands at 5.6 percent.
Guinness Foreign Extra Stout
The flavor of the Guinness Foreign Extra Stout is stronger, adding a blend of fruity taste. Its stronger ABV of 7.5 percent and extra hops in its brewing give it a distinct taste.
Guinness Antwerpen
The Guinness Antwerpen is produced with a lower hops rate. Thus, it has a less bitter taste while being light and creamy. Its alcohol content of 8 percent makes it the highest variety on this list.
Conclusion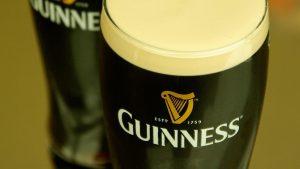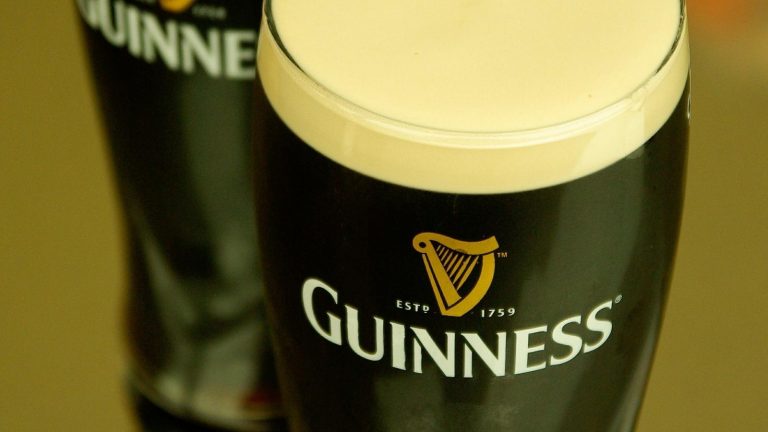 Whenever you want to try something other than a Guinness, the Guinness alternatives we discussed above are the best choices for you.
Let's do a quick recap:
The Guinness flavor is smooth, creamy, and balanced
Several types of Guinness beer are available, including Guinness Draught, Guinness Blonde, Guinness extra stout, etc.
The different Guinness beers have their unique flavors
Some of the top Guinness alternatives include Mother's Milk, Nitro Merlin Milk Stout, Sapporo Premium Black Beer, Old No. 38 Stout, and Oatmeal Stout
Similar Irish beers to Guinness include Beamish Irish Stout, O'Hara's Celtic Stout, Murphy's Irish Stout, Porterhouse Oyster Stout, and Black Rock Irish Stout
For healthier options, the best choice would be Big Drop Milk Stout, Nirvana Brewery's Kosmic Stout, and Super Bock Black
You have all the information you need to make the best choice. Read this guide and make an informed decision when choosing Guinness alternatives.