12 Oldest Breweries in the World: Find Out Where Good Beer Was Born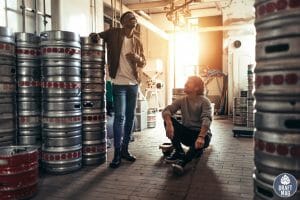 The oldest brewery in the world has been in existence for nearly a thousand years. The world's favorite alcoholic drink traces its history to years before the 18th and 19th centuries.
Humans have brewed and enjoyed beer for many millennia, and researchers have traced the first barley beer to ancient Mesopotamian civilization in the Middle East. Continue reading to discover the 12 oldest breweries and where to find them.
Brewery Name
What Makes it Great
Weihenstephan Brewery
Oldest brewery in the world.

Currently a renowned center for beer research and technology.

Weltenburg Abbey Brewery
Continues to brew and sell great-tasting beers available on tap.

Also has a restaurant.

Bolten Brewery
Oldest brewing company to produce Altbier, an old-style German beer.
Hubertus Brewery
Helped improve the economy of Laa an der Thaya, an Austrian city.

Still functional, brewing tasty beers.

Stiegl Brewery
One of the most common beer brands in Austria to date.
Grolsch Brewery
Has an interesting history and brews its famous Premium Pilsner .
Three Tuns Brewery
Known to be the oldest licensed brewery in England.

Still brews popular pale ales and seasonal beers.

Smithwick's Brewery
Oldest brewery in Ireland.

Known for its famous Irish red ale-style beer, which was the most consumed beer in Ireland.

Molson Brewing
Oldest brewing company in Canada and North America.

Popular for its signature Molson Ale.

Stepan Razin Brew
Oldest and largest brewery in Russia.

Has a beer museum that offers tours for guests from all over the world.

Yuengling
Regarded as the oldest American brewery.

Known for its Yuengling traditional Lager.

Victoria (Compañía Toluca y México)
Known to be the biggest brewery and beer distributor in Mexico.

Its most popular beers are Corona, Victoria, and Negro Modelo.
The Oldest Brewery in the World: A Complete List
It doesn't matter if you want to read about the oldest breweries because you're just curious or want to visit them, there are a lot of interesting facts that you need to know. So keep reading to find more about the oldest breweries in the world.
– Weihenstephan Brewery – Weihenstephan, Germany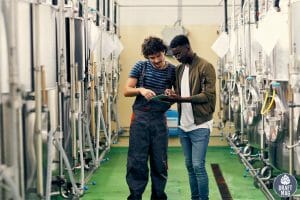 Now almost a thousand years old, Weihenstephan is the oldest brewery on this list and is located in its namesake town in Germany. It first began as a Benedictine monastery established in the small German town of Freising. The monastery was established in 725 by a Frankish bishop, Saint Corbinian. The monastery had a hop garden, allowing the monks to begin brewing beer.
Beer brewing began in 768, a few decades after the establishment of the monastery. In that period, monasteries were known for beer brewing. The beer was not only for consumption but also a means of payment.
For the next couple of centuries, the monastery continued to produce beer. Then, in 1040, an abbot named Arnold sought to secure brewing rights and obtained a license from a nearby monastery. This license marked the official beginning of the monastery brewery. The brewing company stands tall till today, doing what it has done for nearly a thousand years.
The brewery has witnessed much of the world's history, surviving four fires, three plagues, and a large-scale earthquake. This makes it the oldest operating brewery today. It has also become a renowned center worldwide for beer research and technology.
– Weltenburg Abbey Brewery – Kelheim, Germany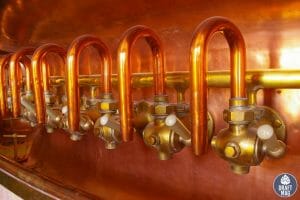 Our second brewery was also a monastery in Germany, located in a small Bavarian town called Kelheim. It started brewing beer only ten years after Weihenstephan and has been known to dispute the former's title of the oldest working brewery. The monastery itself was first established in 620, and it remains the oldest monastery in Bavaria.
A few hundred years later, the monks resident in the Benedictine monastery started brewing and selling beer. In 1803, the brewery ground to a temporary halt after the Abbey was dissolved, and all the buildings except the church and convent were sold off. Nearly 50 years later, under the leadership of King Ludwig I, the old buildings were repurchased, including the brewery.
The lost beer legacy was recovered, and the brewery was restored to work in 1913. Today, it continues to sell beer and has even expanded to include a restaurant at the Abbey, serving cheese and other foods. They have a long list of beers, including Pils, Mai Bock, Dukles Radler, Hefe-Weissbier Alkoholfrei, and Kloster Oktober-Festbier.
– Bolten Brewery – Korschenbroich, Germany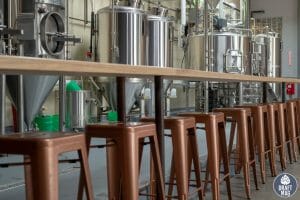 Established in 1266, this is the oldest brewing company in the world that makes Altbier. Unlike modern lagers that are bottom-fermented, Altbrier is an ancient-style German beer made with top fermentation. In 1266, the Lordship of Myllendonk, a German estate, authorized Heinrich der Brauer to brew beer.
Since then, the small brewery has grown in capacity, passing down recipes and techniques from generation to generation to maintain the quality. The beers they produce are Alt, Ur-Alt, Ur-Weizen, Malz, Landbier, Helles, Natur Pilsener, and Nikolaus Spezial.
– Hubertus Brewery – Laa an Der Thaya, Austria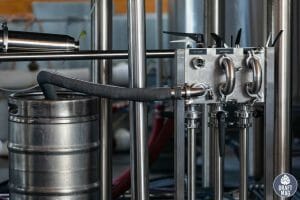 This brewing company was widely credited for helping the struggling Austrian city of Laa an der Thaya. After a decade of suffering from a crippling economy and no other way out, the small city sought to obtain a brewing license. This brewery was their plan to revive the economy, get back on their feet, and empower the people. In 1454, the then-Duke of Austria, King of Bohemia and Hungary, named Ladislaus the Posthumous, granted them the license.
The license came at a cost, of course – they had to give the Duke a barrel of beer every high Holy Day. The brewery is still functional today, operated by the sixth generation of the family of Anton Kuhtreiber, a businessman who bought the rights from the city in 1847. Their beer products include Marzen, Pilsner, Dark beer, Bockbier, Radler, and Zwick.
– Stiegl Brewery – Salzburg, Austria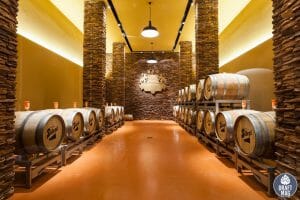 Stiegl brewery is one of Salzburg, Austria's most exciting places to visit. First established in 1492, the brewery first belonged to Hans Peuntner. Hans later passed it on to the widow of his deceased son. The brewery was named after a small flight of stairs that led to the Alkanal brewery.
Over the centuries, the Stiegl brewery has changed ownership a few times, first sold to Johann Schreiner and his wife, Anna Holzegger. Schreiner and Holzegger retained ownership for about two decades. During this time, they significantly expanded it by acquiring a tap license for the garden and storage cellar and building a second winery.
Barely making it through the first and second world wars, Stiegl brewery experienced drastic drops in production and sales. Still, the business persevered, finding its way to other countries in Europe. Today, Stiegl is one of Austria's most common beer brands, and local tales claim that Stiegl was Wolfgang Amadeus Mozart's favorite beer.
– Grolsch Brewery – Groenlo, Netherlands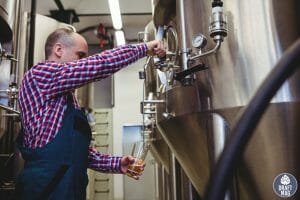 In 1615, Willem Neerfeldt established a Dutch brewery in Groenlo, Netherlands. It is the Netherlands' third largest brewery and one of the largest beer providers in the world. In 1897, the brewery began bottling its beer in a distinctive green swing-top bottle style. The brewery has since undergone a few ownership changes.
As ownership changed hands over the years, the company also evolved and expanded, location and product-wise. In 2003, it transferred all production to a new site in a small town called Usselo, near Enschede. The Eschede branch temporarily became the main production site for the brewery until it was rocked by an explosion in May 2000. The latest brewery location for the brewery is located in Boekelo, also near Enschede.
The company is best known for its iconic Premium Pilsner with a 5% ABV and its signature reusable beer bottle design. The other beers majorly produced include the Premium Blond and Premium Light (both lighter versions of the Pilsner) and the Premium Weizen (a special wheat beer).
– Three Tuns Brewery – Shropshire, England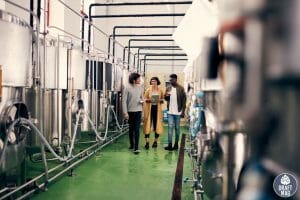 Often regarded as the oldest licensed English brewery, this historic establishment is located in the heart of Shropshire, England. Brewing company John Roberts' Brewing Co. Ltd bought the Three Tuns in 2003. They remodeled it with modern brewing machinery and equipment.
The original building was reinforced with over 100 tons of steel as the production capacity increased. A decade later, the brewery underwent a further expansion to fit more fermenting vessels. Locals have high regard for this brewery and its traditional symbolism. Three Tuns majorly produces six regular ales, especially pale ale, and four seasonal beers.
– Smithwick's Brewery – Kilkenny, Ireland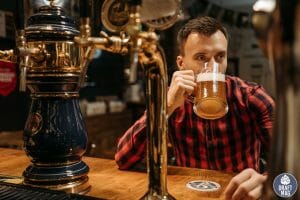 Smithwick's Brewery is located in Kilkenny, Ireland, and is the country's oldest brewing company, founded in 1710. The brewery was established by John Smithwick and constructed on the grounds of St. Francis Abbey, where the 12th Century monks who resided there brewed beer years before.
Guinness and Company purchased a controlling share of the brewery in 1964. Smithwick's brewery's Irish red ale-style beer was very popular among beer drinkers and was the most consumed in Ireland. We certainly understand why, as the beer has a distinct rich taste. After serving the people of Ireland with its special beer for so long, Smithwick's centuries-long journey came to a regrettable halt in April 2021. This halt followed a temporary closure due to COVID-19 restrictions.
– Molson Brewing – Montreal, Canada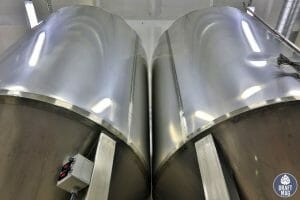 Established in 1786, Molson Brewing isn't just the oldest Canadian brewery. It's also the oldest in all of North America. The brewery was started by English-born brewer John Molson after he relocated to Canada from England. The brewery's first beer was an ale that became popular among the residents of Montreal.
The signature Molson ale paved the way for expansion, and soon, the brewery ventured into lager production. The company now has over five brewery branches across Canada. Molson Brewing merged with U.S. beer company, Coors, to form Molson Coors Brewing Company. The classic Molson beer remains one of Canada's most popular and beloved beers.
– Stepan Razin Brewery – St. Petersburg, Russia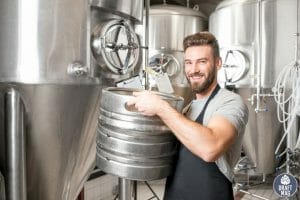 Russia's ancient beer pride sits in St. Petersburg, after operating for almost 250 years since 1795. Abraham Krohn and Friedrich Danielson established it on the grounds of the Alexander Nevsky Monastery. Using a top fermentation technique and under the endorsement of Empress Catherine the Great, Stepan Razin began producing beer.
In the mid-1800s, Stepan Razin underwent significant changes, including building refurbishing and a reviewed beer-making technique. Production in the brewery took a great hit during World War I and II and completely ceased during the latter.
Despite the challenges, Stepan Razin stands tall today as Russia's largest and oldest beer company, producing its quality traditional beers. It also has a beer museum that serves as an additional tourist attraction for people to enjoy the abundance and richness of its history.
– Yuengling – Pottsville, PA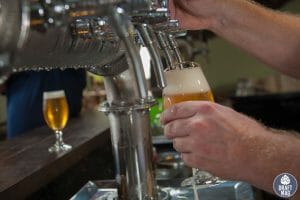 Often referred to as the grandfather of American beers, Yuengling was first opened in 1829. It started as a small brewery called Eagle brewery in the coal-mining town of Pottsville, Pennsylvania. Yuengling was first owned by a German family of immigrants and has suffered its fair share of economic challenges.
First, the original brewery went down in a tragic fire in 1831, leading the Yuenglings to rebuild nearby, where it still stands. Some decades later, Yuengling had to adjust its operations again to survive the Prohibition, adopting the name D.G. Yuengling & Son. The brewery had to pivot into non-beer-related products like ice cream to get through Prohibition.
These days, you can grab a traditional Yuengling lager and Black & Tan at your local bar, among their other beers. Yuengling stands tall today, steadily approaching its 200th year as a beer producer.
– Victoria (Compañía Toluca y México) – Mexico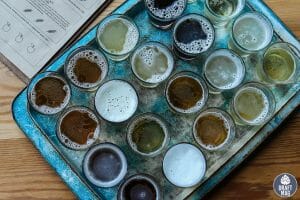 Today, Corona is Mexico's best-selling beer in the U.S., U.K., and Australia. However, before Corona or Negro Modelo even came to be, Victoria (Compañía Toluca y México) has been brewing its iconic Vienna style lager. The brewery was first established in 1865 in the heart of Toluca, the capital of Estado de Mexico.
It was founded by Agustin Marendaz and began as a small craft brewing shop before Santiago Graf acquired it ten years later. The company started small but climbed up the business hierarchy, quickly becoming a popular choice among beer drinkers in Mexico.
The beer was not popular outside of Mexico as the brewery did not begin exporting until 2010. Today, Toluca's best-kept secret boasts an impressive stock, including Bock Bier Toluca, Märzen Bock, Lager Bier Toluca, Toluca Extra, Pilsner, and, of course, the iconic Victoria.
Conclusion
Beer is understandably intertwined with human history. If you would like to visit the oldest breweries in the world, there is a lot to explore. Here's a quick recap of the most important points that we have talked about in the article: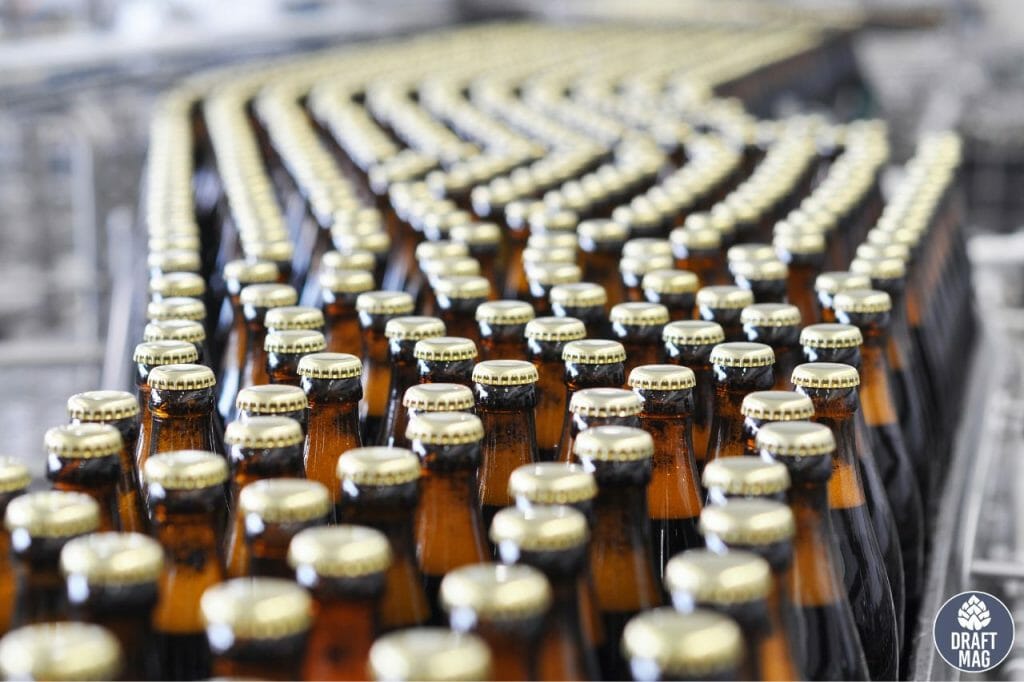 The brewing company named after Weihenstephan, Germany, is the oldest functional brewery in the world (1040), followed by Weltenburg Abbey in Kelheim (1050).
Molson brewing is the oldest Canadian brewery and the oldest in all of North America after it began in 1786.
Smithwick's Brewery is the oldest of Ireland's breweries, founded in 1710.
Each of these breweries holds many fantastic stories of perseverance and excellent beer.