Best Voodoo Ranger Beer: Top Choices From the Popular Brand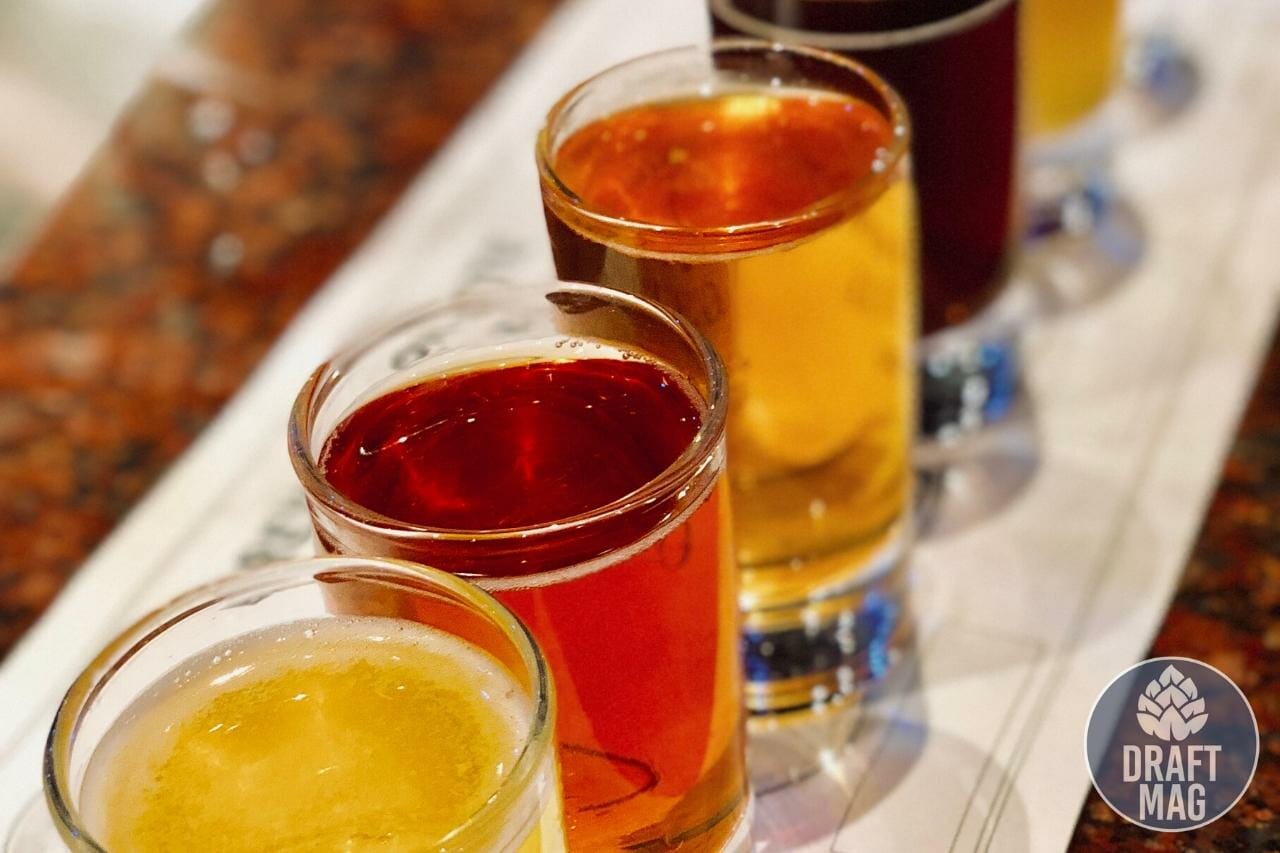 It's usually tricky to choose the best Voodoo Ranger beer because the brand is known for releasing hit after hit. The beer brand is under the New Belgium Brewing Company and offers a delicious collection of IPAs.
This has contributed to their large following, and if you're reading this article, you might want to join its many craft beer fans.
This guide will cover the top ten Voodoo Ranger brews, so check them out below.
Best Voodoo Ranger Beers
We've covered the top ten Voodoo Ranger beers after extensive research. Take a look at them below.
Best Voodoo Ranger Beer: Higher Plane
The Higher Plane beer is at the top of our list of the best beers from Voodoo Ranger. This brew is an imperial, hazy IPA beer with 8.5 percent alcohol and 45 IBU. The beer is darker and stronger than the standard American IPA as an imperial brew. It also has a cloudy appearance, leading to a fruitier and less bitter taste.
This hazy beer offers a delicious and hoppy taste made with Citra, Sabro, Mandarina, Huell Melon and Jester. All the hops and flavors are well balanced, so you can taste them without feeling too hoppy or fruity.
Final Thoughts: Top beer with a hazy, cloudy appearance and a fruity and hoppy flavor and taste. It features 8.5 percent ABV and 45 IBU.
Liquid Paradise
We were also very impressed with the Liquid Paradise IPA from this brand, and it mostly appeals to those who like complex flavors. Customers usually like this brew's aroma, and there are solid tropical flavors of grapefruit and pineapple on the palate. The taste is a bit bitter, while the IBU is 44.
The Liquid Paradise features a 7.8 percent ABV and is made with hops like Mosaic Incognito, Cascade and Azacca. This brew is famous because of its taste and the can design, making it seem like a fantastic brew for drinking under the sun. The refreshing beer might not be for everyone because of the strong and bitter flavors.
Final Thoughts: Strong tropical fruit flavors of grapefruit and pineapple, with complex bitter flavors. It has 7.8 percent ABV and 44 IBU.
Future Hop
The Future Hop beer is a relatively new addition to this popular IPA series, but it has already become one of the most popular brews. It quickly makes it to the third position on this list, as it easily appeals to customers with its light and mellow flavor. The beer has an 8 percent ABV and 40 IBU.
The beer is not as strong on its tropical notes as the Liquid Paradise brew. Instead, it has a light taste with hints of fruit and a delicious balance of hops. The hops in its recipe include Strata, Nelson Sauvin and Lotus.
Final Thoughts: Light and mellow flavor with faint hints of fruit and balanced hops. The alcohol content is 8 percent, while the IBU is 40 for a light bitterness.
Juicy Haze
As the name implies, the Voodoo Ranger Juicy Haze beer is a hazy IPA, which means that it has a cloudy appearance caused by less filtration. Hazy IPAs are usually called juicy because the flavor has a sweet, fruity taste on the palate.
The beer has a 7.5 percent ABV and 42 IBU, which means it isn't lightweight and can get you drunk after a few drinks. It has a brilliant combination of hops that will give you a juicy and delicious taste, and these include Citra, Centennial, Nugget, Cascade and Simcoe. It has a similar taste to Higher Plane, but it's less potent.
Final Thoughts: This is a hazy and juicy beer with fruit-based flavors and a cloudy appearance. Features a brilliant combination of hops, 7.5 percent ABV and 42 bitterness.
Imperial IPA
The Voodoo Ranger Imperial IPA was one of the earliest beers released from this brand when the lineup was released in 2017. It has one of the highest ABV content among other brews in the collection, set at 9 percent, and is pretty bitter too, as the IBU is 70.
It's probably the hoppiest beer in the collection, made with hops like Delta, Centennial, Calypso, Bravo, Cascade and Mosaic. If you're not a fan of the tropical flavors offered by the other beers on our list, you will enjoy drinking the Voodoo Ranger Imperial IPA instead. But even with the high ABV, it is highly drinkable, so you should take it slow.
Final Thoughts: One of the earliest beers from the lineup. Features very strong alcohol content (9 percent) and a hoppy and bitter taste. IBU is 70.
8 Hop Pale Ale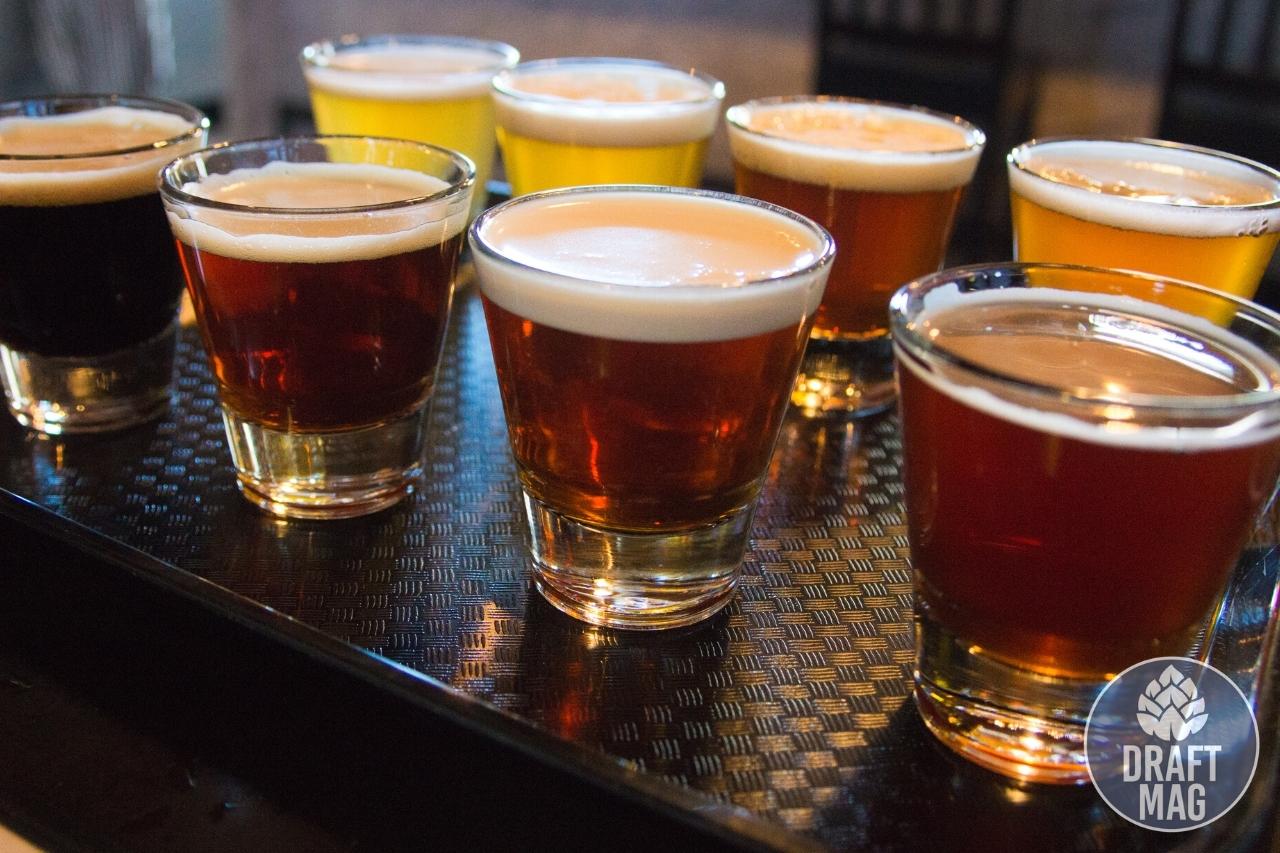 Next on our list is the 8 Hop Pale Ale, another popular and delicious brew from this Voodoo Ranger lineup. Its ABV is on the lower side, set at 5.5 percent, while the IBU is 35, so it's not that bitter either.
The pale ale is filled with tropical fruit and citrus flavors, and as the name implies, it has eight different hops.
The traditional hop profile is balanced with a clean and light malt flavor. The highly drinkable beer goes down easy, and you will notice flavors of orange and grapefruit among the citrus flavors. There are also notes of melon and berries. The beer is quite similar to the Sierra Nevada Pale Ale.
Final Thoughts: Delicious pale ale with fruity and light flavors. Features a drinkable character with hints of tropical fruit, 5.5 percent ABV and 35 IBU.
IPA
This is the original IPA from this brand released in 2017 along with the Imperial beer brew. It's a golden IPA dominated by juicy fruit flavors and tropical aromas, and it finishes with a refreshing and sublime flavor. The taste is perfectly bitter, with hops like Amarillo and Mosaic.
The beer features an ABV of 7 percent, and on the nose and palate, you will notice a high concentration of hops. Aromas include delicious grapefruit, lemon and orange flavors, with a piney and earthy floral note. There is also a lot of malty sweetness in the taste, with pineapple, lemon, melon, onion and pine hints.
Final Thoughts: Tropical aromas and juicy fruit flavors dominate this original IPA. It features a perfectly bitter character with a malty sweetness. The alcohol content is 7 percent.
Captain Dynamite
Another delicious brew from this New Belgium Brewing Company lineup is the Captain Dynamite beer. The hazy IPA is entirely hopped with Cascade, Mosaic and Simcoe hops and bursts with tropical aromas and flavors. Its ABV is set at 7.7 percent while the IBU is at 45.
The Captain Dynamite IPA is also made with pale malts, caramel malts and oats, which gives it a clean and sweet malt profile, well-balanced with the hops. You will notice hints of stone fruit, citrus zest, pineapple, and some spicy allium. Since the bitterness is low, the malt can easily seep through.
Final Thoughts: Fully hopped IPA with fruity flavors and a well-balanced malty profile. It has a low bitterness level and spicy finish. It features 7.7 percent and 45 IBU.
Agent 77
We were also pleased with the Agent 77 brew, another unique beer from this lineup. Described as a tactically refined IPA, it isn't shaken or stirred but has intense flavors to caress your palate. It features an alcohol content of 7.7 percent, while the IBU is 48.
The beer is made with international Nelson Sauvin and Galaxy hops. It also has a hazy yellow-gold appearance with a crisp flavor. You can enjoy the tropical fruit notes and floral character on the nose and palate. There is also a hint of spicy hop bitterness.
Final Thoughts: Strong flavor with a crisp and refreshing finish. Heavy hints of tropical fruit and floral flavors. It features 7.7 percent ABV and 48 IBU.
Juice Force IPA
The Juice Force IPA is last on our list, and it also has the highest ABV level on our list, set at 9.5 percent. It is a hazy IPA with a fruit-forward flavor and drinkable character. Its IBU is 30, and it is made with a combination of Mosaic, Phato, Strata, Sabro, Chinook, Galaxy and Lotus hops.
The hoppy flavor is dominant, but you can still enjoy hints of malt, wheat and oats obtained from the malt bill. Since it's fruit-forward, there are flavors of stone fruit, tropical fruit, guava, passion fruit, mango, peach, grapes, strawberries and more, contributing to the caramel and candied sweetness.
Final Thoughts: Hazy IPA with fruit-forward flavor and juicy character. Highest ABV on our list at 9.5 percent with 30 IBU.
FAQ
What qualifies a Voodoo Ranger beer as good?
A Voodoo Ranger beer is considered good due to its balanced flavor profile, hoppy aroma, and smooth finish.
Is Voodoo Ranger an ale or a lager?
Voodoo Ranger is an ale, not a lager.
Does Voodoo Ranger use malts in its brewing process?
Yes, Voodoo Ranger uses malts in its brewing process to add flavor, color, and body to the beer.
Conclusion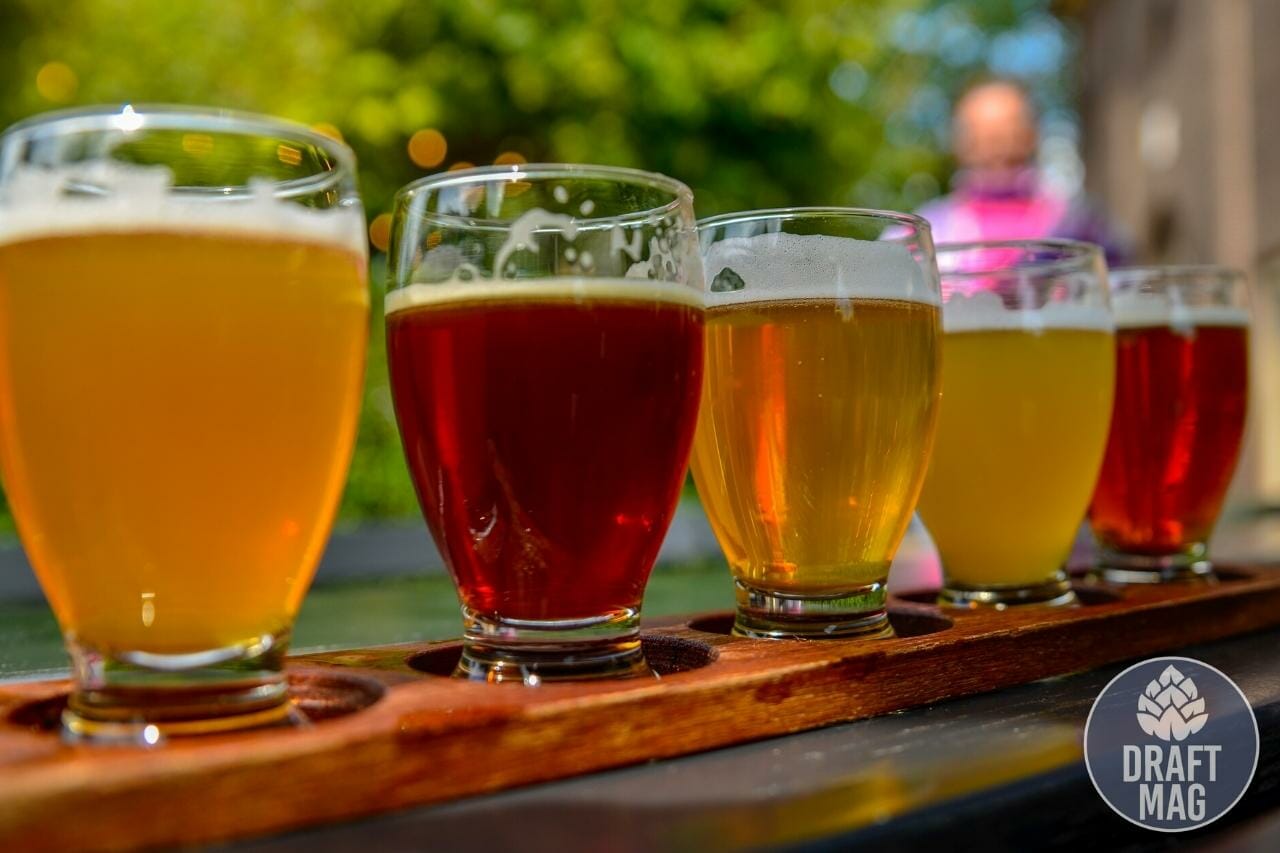 Our complete guide has revealed the best Voodoo Ranger beers, and regardless of your desired beer style, there's always something for you in the lineup. Whichever you decide to try out, you shouldn't forget a couple of points.
The Higher Plane beer is the best on our list, with a hazy character and fruity, hoppy flavors.
Liquid Paradise is the best beer for those who like complex and robust flavors.
Imperial Beer is ideal for anyone who enjoys simple characters in their brew.
The Original IPA is best for those who want fruit flavors.
Juice Force IPA is ideal for anyone who wants a strong beer with high alcohol content.
You now know the best Voodoo Ranger brews to try out from this list!