Best IPA Beer: What Are the Best IPA Beers Available?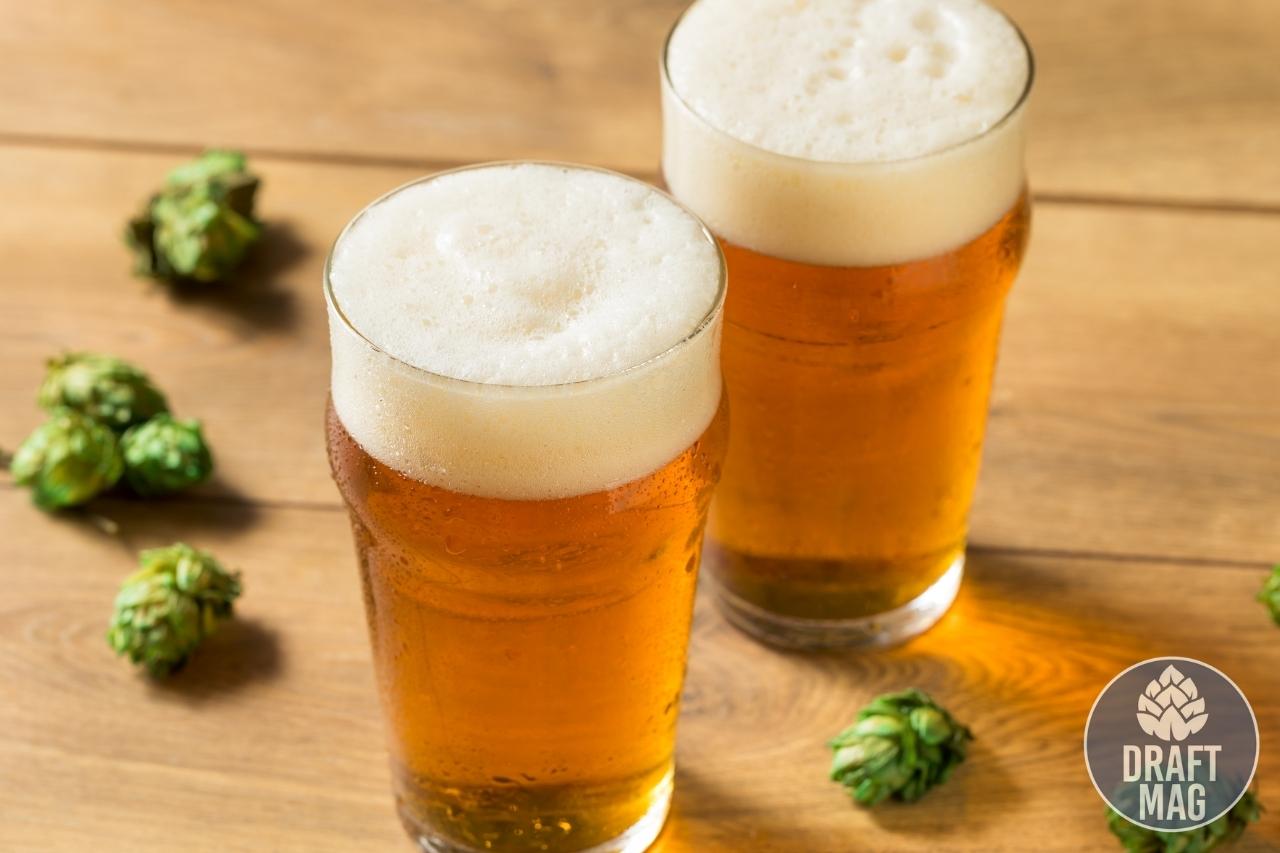 The best IPA beer is one with a well-balanced taste, aroma, and flavor. IPAs are brewed to be bitter. However, beer lovers often don't want what is overly bitter. The best tasting IPA makes use of a variety of hop strains. This gives the brew amazing features that immediately attract the nose even before sipping.
This article provides an insight into the sought-after IPA beers you need to try.
The Best IPAs
Several IPA styles are available, which we will discuss later in this article. Therefore, you always have an extensive range of beer options to savor, regardless of the IPA style you want. Below are the best options for you to try.
– Head Topper
Head Topper is one of the most sought-after American double IPA. This beer is not just the regular beer you get to see in any liquor store. Those that value this beer don't miss out on acquiring it when available. It is an imperial IPA with top-notch tasting notes.
Head Topper appears to be hazy-straw in color with a thick white head and an excellent array of aroma and flavors to go with it. The huge portion of American hops used in brewing helped make sure of this. Aromas ranging from citrus to pine quickly attract the nose as you intend to take a sip of this beer.
When taking this beer of eight percent ABV, it is essential to take it with caution. The beer is so good that you'd always want to have more of it.
Also, the taste is properly balanced and sophisticated at the same time. You get malt sweetness, as well as typical IPA bitterness. You don't want to miss out on this well-crafted beer.
– Gold Stock Ale
This beer is a classic. There are not so many great English-style IPAs out there. But this beer brewed out of Connecticut is what every beer geek wants. Despite its rarity, it is already going mainstream in several bars and stores worldwide. When you get hold of it, you want to savor the greatness in this masterclass beer.
Noble hops of nice flavor and aromas were used in brewing this beer. The beer is smooth, with amber to golden yellow color and sweet, floral, piney, juicy notes. This beer is ideally what an IPA should look like. You just have to enjoy this beer and understand the fuss surrounding it.
It has an ABV of about 5.5 percent, which is just perfect because you can enjoy a few bottles without getting drunk.
– Nelson
Nelson is the product of Alpine Beer Company. It is named after the fantastic New Zealander hop (Nelson Sauvin) used in brewing this great beer. The brewmaster used European rye to get a smooth, malty flavor. Upon tasting and drinking this beer, the aromas and flavors will convince you that it is a great option.
The beer appears to be fully hazy, straw-colored and has a large white head. It is perhaps one of the most opaque beers you'd encounter. However, its aroma is nothing short of class. Its piney and fruity notes persist but are well-balanced, all thanks to the rye and malts.
The beer has an ABV of seven percent and a bittering rating of 40. Thus, it is a perfect choice for every beer lover, even if you do not like bitter beers.
– Head Hunter
The Head Hunter is an aggressively dry-hopped IPA brewed using the West Coast style. The beer showcases a variety of aromas and flavors, indicating the large hops used in brewing. Beer lovers fall in love with this beer almost immediately after taking a sip.
Head Hunter is an award-winning beer produced out of Ohio. With an ABV of seven percent, it is best served fresh and chilled to enjoy its greatness. The flavor is fruity and juicy yet still maintains the bittering nature of IPAs.
It pours as a clear yellow liquid with an off-white head. Flavor and aroma are a mix of citrus, pine grapefruit, and pineapple with a hint of earthiness. The finish gives a creamy feel which is nothing short of greatness. You'd surely enjoy this beer!
– Over Ripe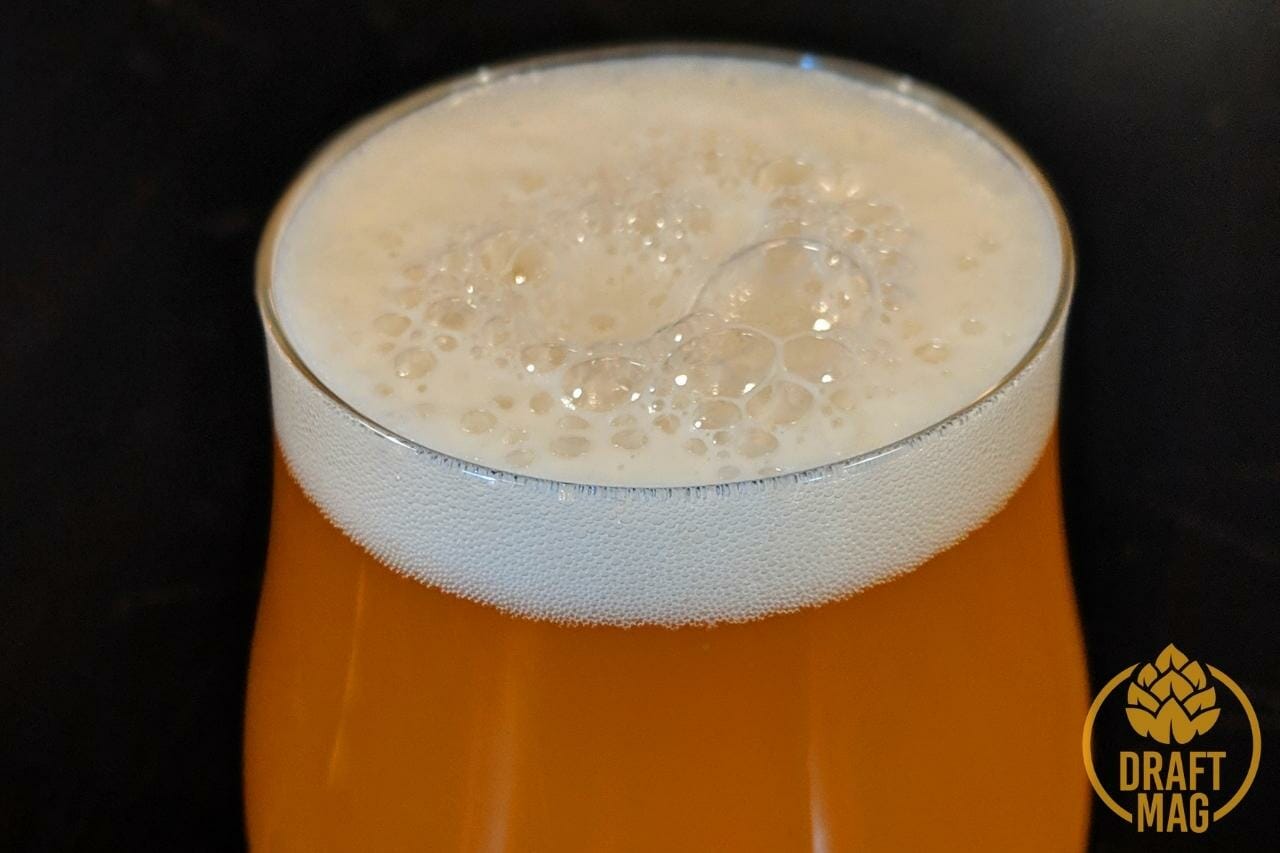 Over Ripe is a unique hazy IPA produced by Great Notion Brewing out of Oregon. Like many New England IPAs (NEIPA), it is juicy with amazing fruity flavors.
It is creamy and aromatic, featuring aromas ranging from papaya, mango, pineapple, and guava with some hints of pine.
This is your ideal NEIPA. It is nothing short of a top-notch juicy IPA.
It appears orange with traces of a white head. When drunk, you'd notice an aroma of ripe citrus, indicating the Citra hops used in brewing. It is also smooth on the palate. It is a pretty enjoyable beer, with an ABV of seven percent. The tropical fruity flavor makes it a top choice for many beer lovers.
– Maine Lunch
Maine Lunch is a premium quality beer. It uses a combination of the East and West coast IPA styles. You could decide to call it a 'bicoastal' IPA. Whenever you find this beer on a list in a bar, don't hesitate to order it. It is a genius product.
The beer displays an array of flavors and aromas. When taken, you notice first the citrusy, piney flavor with a crispy, toasty malt finish. Ideally, the beer is an old-school, West Coast IPA designed to suit new-school IPA drinkers best.
The malt gives it a sweetness that helps balance out the crisp bitterness. With a not-so-high ABV of seven percent, this beer is a perfect choice for your enjoyment.
– Citra
Citra is a special double IPA. It has a strong, dominating citrus aroma, indicating the large portions of Citra hops used. The beer appears to be a little cloudy or hazy with a white head when poured, showing clear signs of carbonation. For a double IPA beer, it is not overly bitter, as the bitterness of the hops is well balanced.
The beer is a favorite amongst lovers of IPAs and even those who usually don't fancy them. Other than the citrus aroma, the beer also shows the aromas of mango and pineapple.
Even though it is very quaffable, you need to remember it has an ABV of eight percent. You want to enjoy it, but remember to drink responsibly.
– Pliny the Elder
A list of the best IPA beers would not be complete without Pliny the Elder. That's how great this beer is. It sets a high standard for the double IPA style. Pliny the Elder uses four different hops properly balanced with enough malt and alcohol.
It gives off fresh aromatics of citrus, dominating along with piney aroma. The firm bitterness of a typical IPA is also present. The beer is fairly bitter, with aromas ranging from citrus to pine and floral. Pliny the Elder has an ABV of eight percent.
This beer often comes as limited edition as it is best enjoyed fresh!
– Happy Hops
Happy Hops is another great American IPA. The beer is brewed using both old and new hop strains to give a bold aroma and flavor that makes it enjoyable. Even non-beer drinkers find it easy to finish a bottle.
Lucky for us, its ABV of 6.5 is relatively low for an IPA, allowing you to enjoy it to the fullest.
Hop features of boozy IPAs tend to be masked by the high ABV. However, Happy Hops has mid-range alcohol content, ensuring that the hop features dominate. The beer pours clear, golden yellow with a white head. Its flavor includes notes of tropical and stoney fruits.
The beer gives off a nice aroma of citrus and stone fruit. Taste shows traces of pineapple and peach. It is mildly carbonated, and bitterness is at a moderate level. The beer is best enjoyed cool and fresh with a lovely meal in the company of friends.
– Susan
Susan by Hill Farmstead Brewery is another top-rated IPA. This great American IPA was brewed using hop strains from New Zealand. These hops give it the amazing attributes that qualify it to our list. The beer appears bright orange, fully opaque with a white head when poured in a glass.
Aroma indicates citrus, marmalade, dried vegetation, and wood in it. The beer flavor is also enhanced with yeast. After taking in the beer, it gives off the typical IPA bitterness at the back end. However, it has a trace of malt sweetness to help balance this out. The beer has an ABV of six percent.
Indian Pale Ale: A Brief History
Indian pale ale (IPA) beers are hoppy beers characterized by the hop strains adopted in brewing. They are often known to be bitter beers, just like other hoppy beers. However, the modern approach to IPAs puts them beyond expressing bittering qualities. It tries to explore and showcase the fruity flavors and aromas of the different hops.
IPAs originated from England. They are said to contain large amounts of hops to serve as preservatives for these beers. After brewing, many of the beers were often transported to far-away India. Hence, enough hops are needed to keep the quality intact through and after the journey. The large hop content is the main reason for the bitter taste of IPAs.
IPAs can have their ABV up to 20 percent. However, the average ABV of an American IPAs is about 7.5 percent. You'd also find some IPAs with ABV as low as four percent.
Different Styles of IPA Beers
IPAs differ mainly based on the style adopted in production. This brought about different IPA sub-styles.
Here are the different types of IPAs you will come across in various breweries:
English-style IPA
The English-style IPA is perhaps the most balanced IPA style. This craft IPA beer is an iteration of the popular IPA style. The beer is characterized by English hops; strong and bitter. Other than the hops, English yeast used in its production has led to the transformation of this beer.
The yeast gives rise to more beer with a fruitier ester profile. Besides the bitterness, the hops give it floral and earthy notes. Being a well-balanced IPA style, the hops are less dominant, allowing a better expression of the malt flavor. In all, the English-style IPA is a well-rounded beer. Gold Stock Ale is one premium example of an English-style IPA.
American-style IPA
The American IPA is characterized by its hop flavor, aroma, and bittering qualities. American hop is a dominant feature of the beers in this class. The fruity, floral, citrus-like, piney hop features dominate the beer.
The beers are often light gold to straw color. American IPAs are perhaps the commonest craft beers in the US. They are the highest-selling beer style across liquor stores in the United States. Some of the most popular IPA beers fall under this substyle. Nelson, by Alpine beer company, is a perfect example.
West Coast IPA
The west coast IPA style commenced the era of the new generation of IPA beer styles. It started the exploration into the fruity features of hops. Beers in this class displayed a better balance of the hops' fruity flavor and bittering features.
They are also often highly carbonated and crispy. This substyle consists of some of the top IPA beers in the market. Head Hunter by Fat Head's Brewery & Saloon, Sculpin by Ballast Point Brewing Company, and Lunch by the notable Maine Beer Company are great options to consider from this IPA style.
New England IPA
The New England IPA, NEIPA is also known as East Coast, Juicy or Hazy IPA. This IPA style is one of the newest styles adopted by breweries worldwide. It is already gaining popularity and becoming a mainstay in the brewing industry.
The NEIPA style is more sophisticated than the West Coast variant. It focuses more on hop aroma and the tropical and juicy flavor. The beer feels creamy and fuller, appearing less bitter than other IPA styles. New England IPAs pour cloudy or hazy.
They focus on showcasing juicy, citrusy flavors that appear to dominate over the hops' bittering qualities of the hops. There are lots of top IPA beer brands that fall under this category. Great NEIPA options include Over Ripe by Great Notion Brewing, Hazy Little Thing by Sierra Nevada Brewing Co and All Green Everything by Other Half Brewing Company.
Specialty IPA
Most beer enthusiasts don't consider this class an IPA style. It is more or less a collection of newly introduced IPA styles. The NEIPA is sometimes said to be a member of this class. They are perhaps the commonest IPAs you'd find in local pubs. Many craft IPA beers belong to one of the different styles under this class.
They include Session IPA, Standard IPA, and Double IPA. The grouping of these three specialty IPAs is based on the ABV strength of the beers. They have alcohol contents of three to five percent, 5 to 7.5 percent, and 7.5 to 10 percent, respectively.
Some other IPA beers that fall under this specialty category include Black IPAs, Belgian IPAs, Brown IPAs, Rye IPAs, Red IPAs, and White IPAs. IPAs are a vast range of beer styles. They are an iconic group of craft beers loved by beer aficionados worldwide.
FAQ
Is IPA beer more fattening than regular beer?
IPAs typically have a higher calorie count than regular beer due to their higher alcohol content and added hops. However, specific calorie counts may vary between brands.
Where are IPAs most popular?
IPAs are most popular in the United States, particularly in the Pacific Northwest and Northeast regions, as well as in the United Kingdom.
Are all IPAs hoppy?
Yes, all IPAs are generally hoppy. Hops are a key ingredient in IPAs and give them their distinct bitter flavor and aroma. However, the level of hoppy flavor can vary between different types of IPAs, such as West Coast, New England, or Belgian IPAs.
Conclusion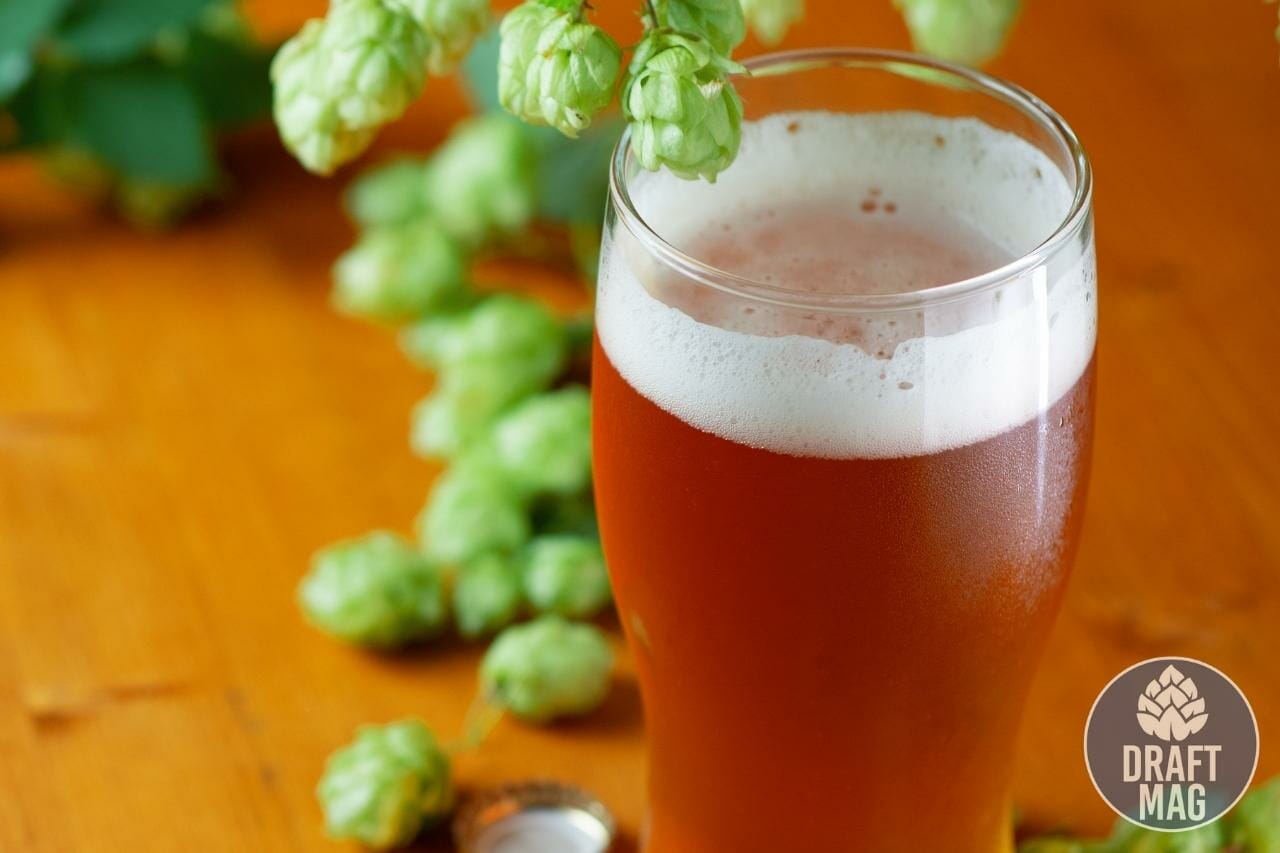 IPAs are among the most common beer styles available in the market, with many options available for you. Thus, we discussed the best IPA styles you should try out.
Let's summarize it all:
IPAs are bitter beers, with the large hop contents being the main reason for the bitterness
The best-tasting IPAs have a great balance of bitterness, flavors, and aromas. The quality hop strains are perfectly combined with the right alcohol by volume and malt for a balanced taste
IPAs can have an alcohol by volume as low as 4 percent and as high as 20 percent
There are four major sub-styles of IPA beers, which include English, American, West Coast, New England
There is another group of IPAs called the Special Class. This category of IPA beers includes Session, Standard, and Double IPAs. Other members of this category include Belgian IPAs, Black, Rye, White IPAs, etc.
All the beers discussed are of premium quality. So, when next you visit your local pub or bar, give one of them a shot.