Sweetwater Blue Review: A Tastefully Done Blueberry Beer
Sweetwater Blue is a refreshing and clean beer that surprises drinkers with the balance of blueberry and wheat. The beer has a crisp and sweet taste that drinkers will enjoy.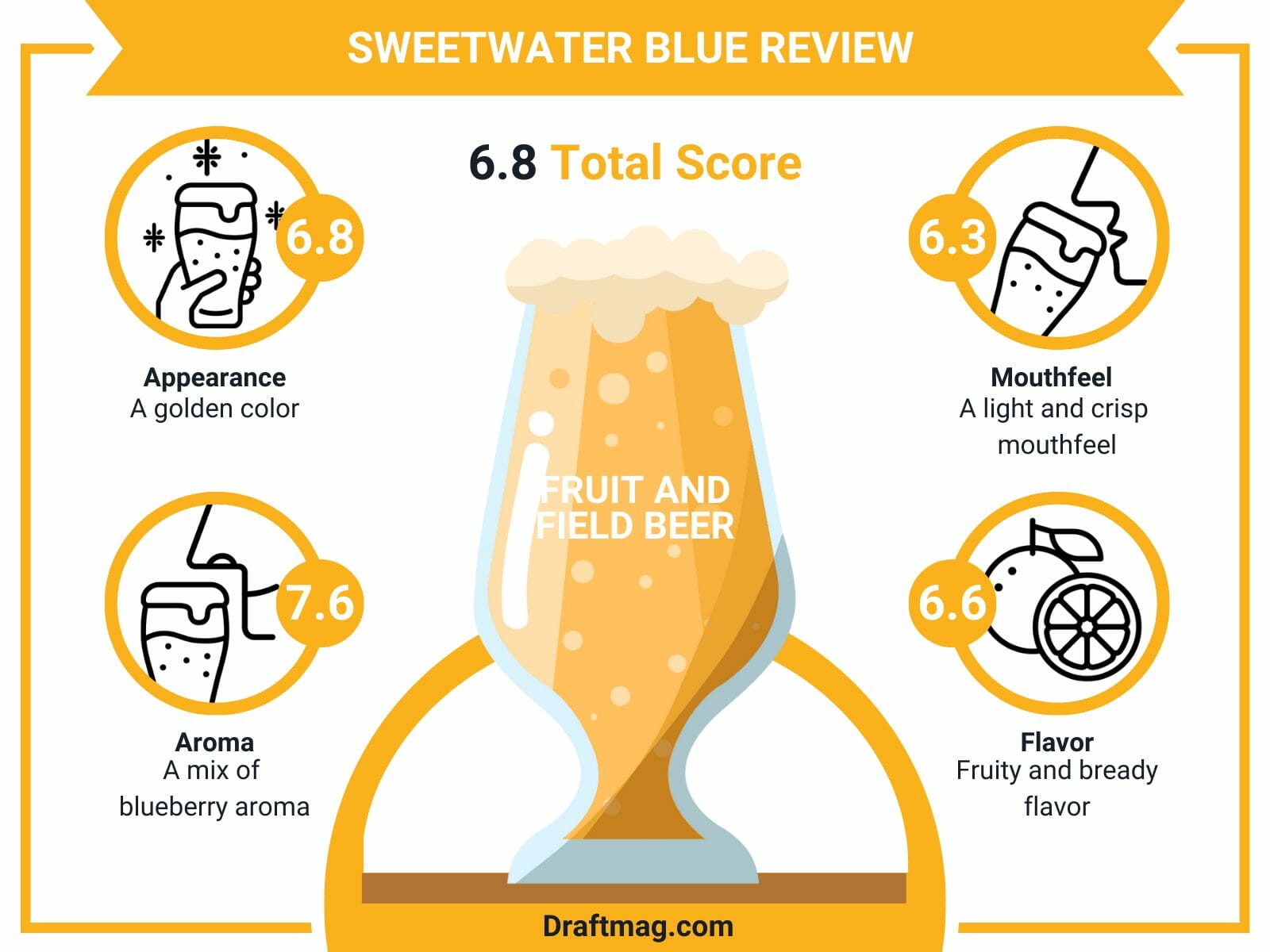 If you're looking for a drinkable and smooth wheat ale, Blue is an ideal choice for you. Our review covers all you need to know about this beer.
Sweetwater Blue Stats
| | |
| --- | --- |
| Country  | United States |
| Brand | Sweetwater Brewing Company |
| Style | Fruit and Field Beer |
| Taste  | Blueberry, citrus |
| Body | Light Body |
| ABV | 4.6 percent |
| Flavors & Aromas | Blueberry, berry, citrus, wheat, grain |
| Serving Temperature | 45 – 50 degrees Fahrenheit |
Tasting Notes
Sweetwater Blue Tasting Profile
Sweetwater Blue Review
Blue is a fruit and field beer with an ABV of 4.6 percent, made by Sweetwater Company. The blueberry wheat beer does a brilliant job in representing its style, as it is refreshing, flavorful, and easy to drink, with no overwhelming flavor notes or off flavors.
The blueberry ale has flavors and aromas of blueberry, berry, citrus, grain, and wheat. The beer makes for a nice refreshing brew with a light body and a clear golden color. It is best served in a pint glass, or you can consider using a snifter, chalice, or goblet. The ideal serving temperature is from 45 to 50 degrees Fahrenheit.
The beer can be garnished with dark berries and paired with a wide range of foods, including chicken and soft and fresh cheese.
– Appearance
Blue pours a golden color into your glass and features a clear appearance. Atop the beer is a tiny fizzy white head that fades very fast, leaving only slight lacing on the sides of the glass. The beer has an attractive appearance despite having no head.
– Aroma
On the nose, the beer has a nicely balanced aroma that remains throughout the time you drink. There is a delicious mix of blueberry aromas, and this is balanced with some aromas of bread and grain.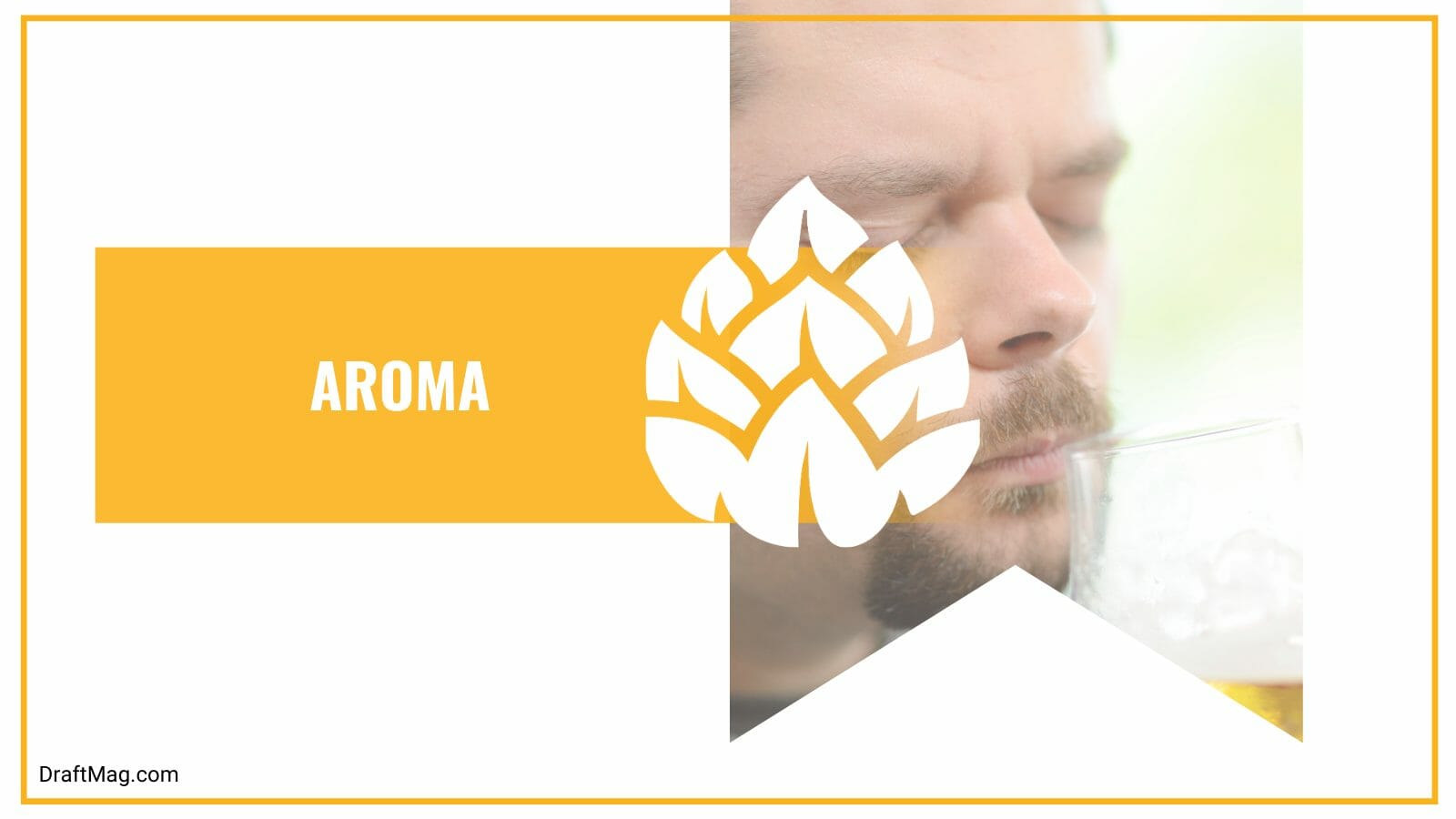 The blueberry in the beer's aroma does not smell natural but artificial instead and is still enticing. In the background, you will smell hints of hay and toast.
– Mouthfeel
Aside from the aroma of blueberry muffins, the Blue ale feels light and crisp on your palate. The beer has a very high level of carbonation, giving you a bubbly and fizzy feeling at the back of your plate. The mix of blueberry fruit with lager notes makes it a pleasant and refreshing brew.
– Flavor
The beer follows the nose very closely in its flavor, giving you a fruity and bready taste. When you drink the beer, the first thing you taste is a mix of bready and cracker malts. This will eventually wane into a mix of blueberry fruitiness and caramel sweetness.
As you go further in the taste, the blueberry flavor becomes stronger while the caramel fades to the back of the palate. You might also notice hints of hay and herbs at that time and a slight hint of grass on the tongue. This leaves you with a crisp blueberry taste and a lager-like flavor that lingers on the tongue.
– Food Pairings
The Blue ale is best served with spicy and light dishes that go well with the fruity nature of the beer. The ale should be served with light white meat, pork, and duck dishes that have sweet components like sweet and sour sauces or pickled dishes.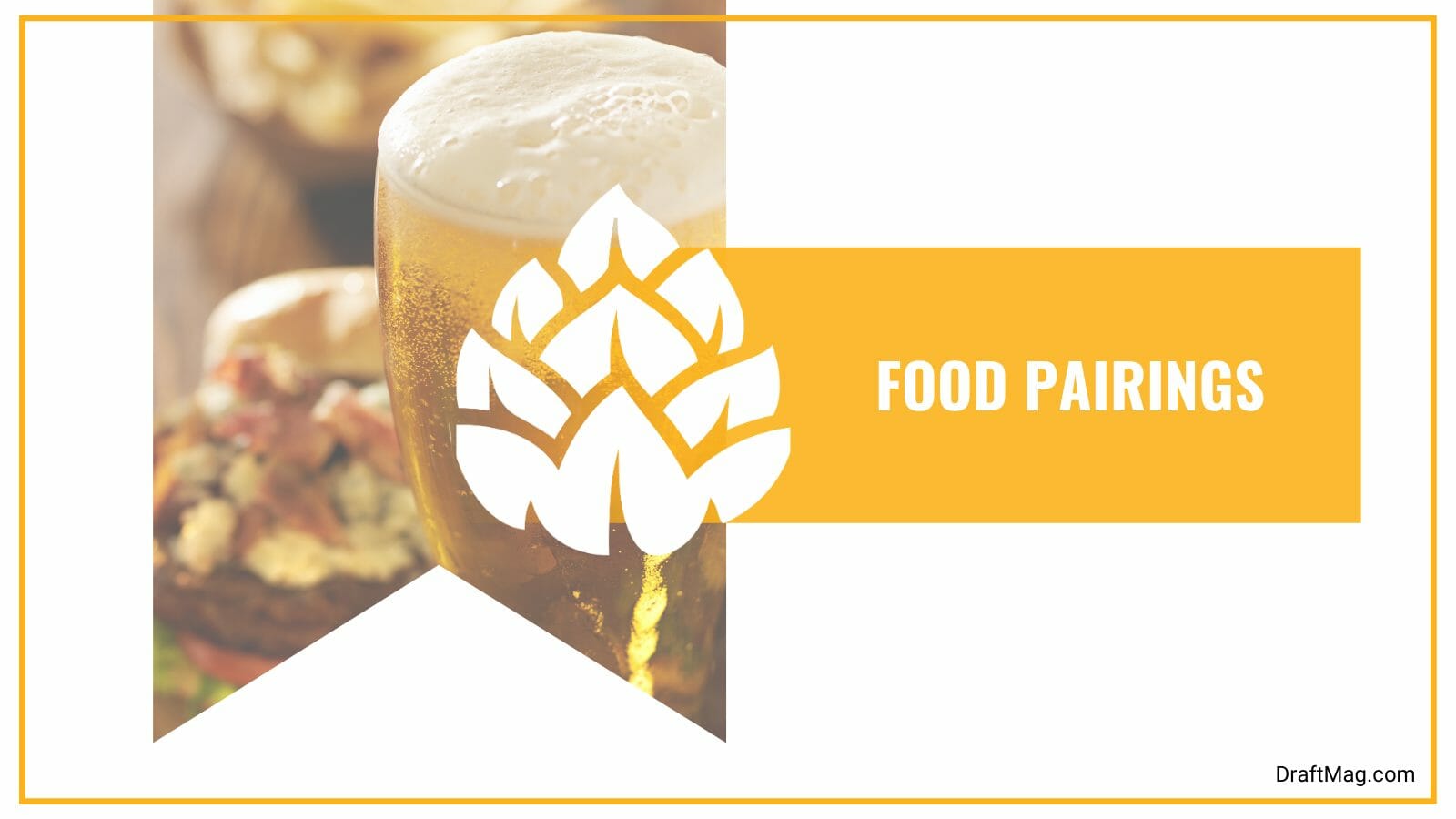 You should pair the beer with crisp salads that have a fruity dressing. The beer also pairs well with buffalo wings, spicy noodles, pastries, vegetarian dishes, sushi, and light soups and salads. Sweet and fruity Asian dishes also pair well with the beer.
If you want to try out cheese with your beer, you should have it with Mascarpone, Gruyere, Feta, and goat cheese. It also pairs well with different kinds of desserts, especially fruity desserts. Try out a blueberry pie, blood orange sorbet, or a panna cotta with lemon.
Ingredients
The Blue wheat beer is made with malts, hops, yeast, and water. The beer is made with two malts, which are 2-row malts and wheat malts. As for the hops, they are Centennial hops. The malts offer a bready taste, while the hops give you the fruity aroma and flavor, especially that of blueberries.
Nutrition Facts
Blue features an alcohol content of 4.6 percent, which is a decent level. You can barely smell or taste the alcohol in the beer. The IBU is 10, as there is barely any bitterness or hoppiness in the beer. Instead, it is mostly sweet and fruity.
It has 150 calories in every 12 ounces of beer, so drinkers should keep this in mind when calculating their daily dietary requirements. The beer has 10 grams of carbs and falls into the range of a standard keto diet. The beer is also not gluten-friendly due to the ingredients and is not ideal for vegans.
History
Blue was released by Sweetwater Brewing in 2002 and still remains one of the popular, year-round beers from the brewery. The beer is sold on draft, in 12-oz cans, and in bottles. It was brewed as a breakfast beer, and the brewery recommends that you have it with pancakes.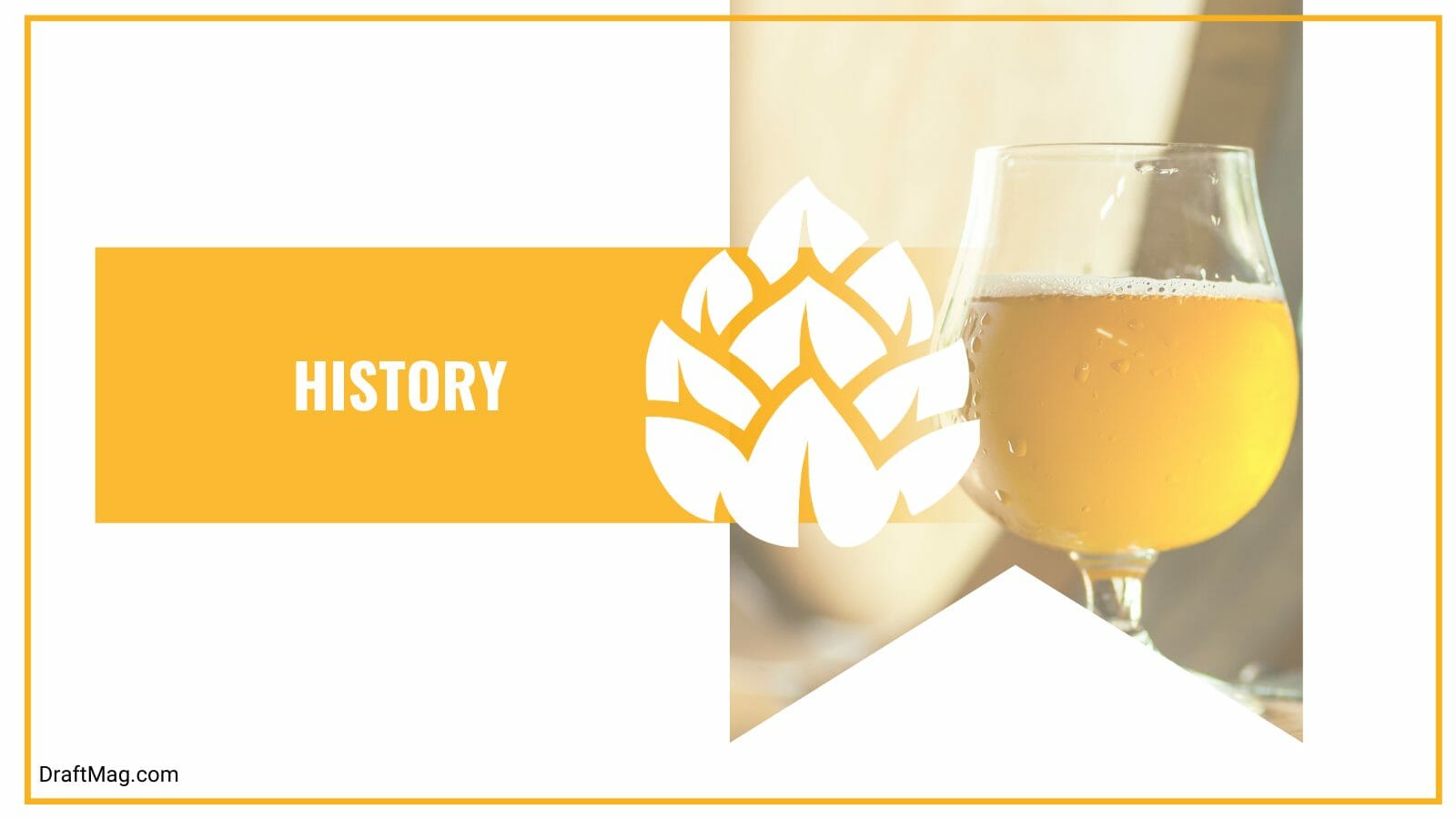 Sweetwater Brewing was founded in 1997 and is based in Georgia. The brewery was founded by Bensch and McNerny, and the first keg was sold in February of that year. Aside from Blue, ESB is their other most popular beer.
Conclusion
Blue is the ideal beer for those who want a fruity and wheat beer that goes down easy each time you swallow. Here's a summary of our beer review:
Blue is a fruit and field beer with a 4.6 percent alcohol content made by Sweetwater.
The beer has flavors and aromas of blueberry, berry, citrus, grains, and wheat.
It is made with 2-row malts, wheat, Centennial hops, yeast, and water.
It is best served in a pint glass at 45 degrees Fahrenheit and garnished with blueberries.
The beer is best paired with spicy and light dishes, salads with fruity dressings, spicy noodles, Mascarpone cheeses, and fruity desserts.
You can easily get the Blue ale at different liquor and online stores or get it directly on tap at a brewery in Georgia.