Black Butte Porter Review: Smooth-Tasting Traditional Porter
Black Butte Porter has a bold reputation for being the perfect example of an American porter, with the traditional flavors of coffee, chocolate, mocha, and nuttiness. The drinkable porter has a good balance of complex flavors that pulls drinkers in.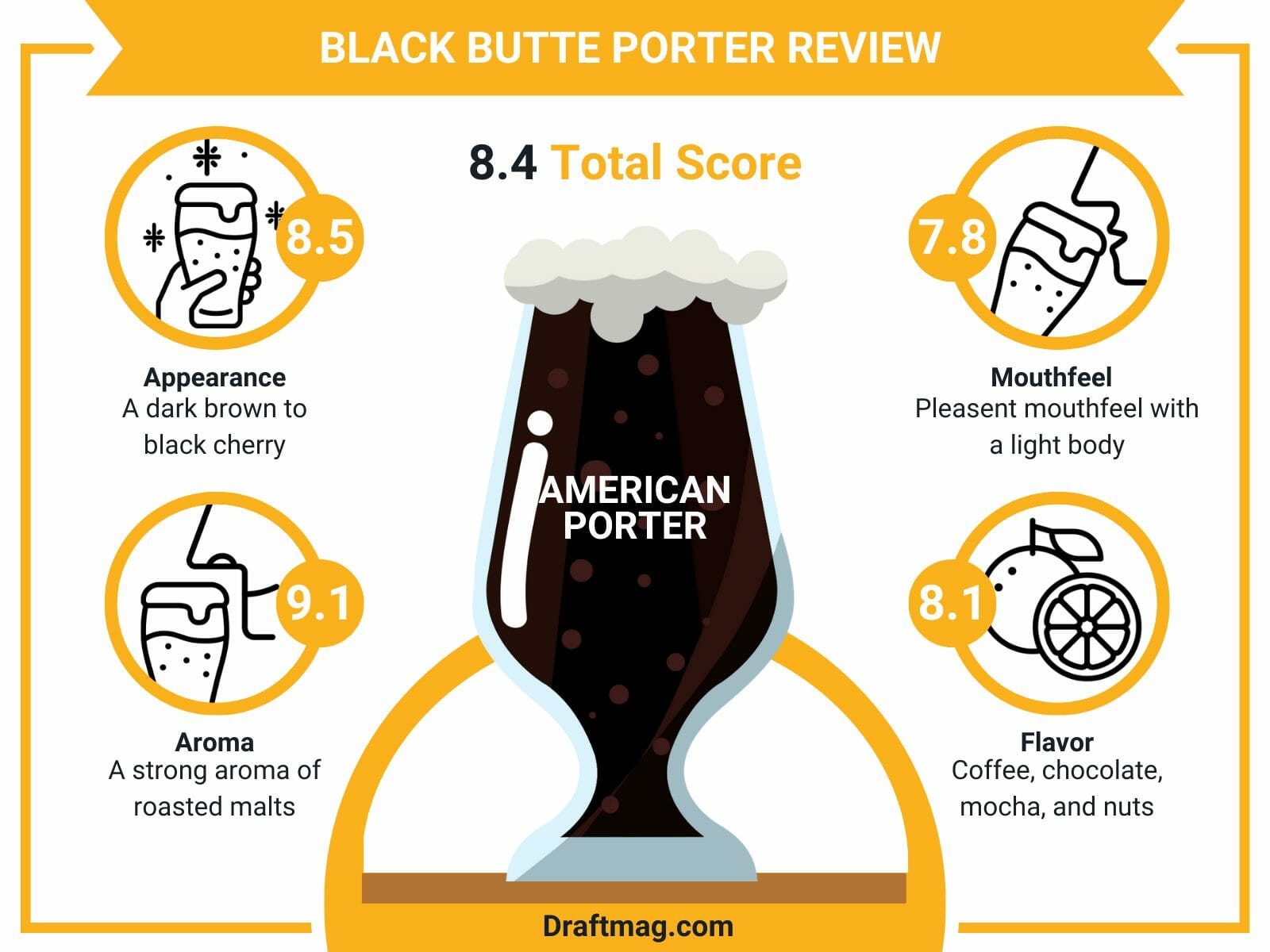 The perfect drink to warm you up on a cold day, the beer is the ideal choice for anyone who enjoys beer and sweets. Continue reading our detailed beer review below to know more!
Black Butte Porter Stats
| | |
| --- | --- |
| Country  | United States |
| Brand | Deschutes Brewery |
| Style | American Porter |
| Taste  | Coffee, mocha |
| Body | Light Body |
| ABV | 5.5 percent |
| Flavors & Aromas | Coffee, chocolate, mocha, nutty |
| Serving Temperature | 45 – 50 degrees Fahrenheit |
Tasting Notes
Black Butte Porter Tasting Profile
Black Butte Porter Review
This is an American porter with a 5.5 percent alcohol content from Deschutes Brewery in the United States. The complex porter manages to go easy, with a light body that feels a bit fuller mid-palate. It pours a dark brown color into your glass, with flavors and aromas of coffee, chocolate, mocha, and nuts.
The porter is best served at temperatures from 45 to 50 degrees Fahrenheit, and the ideal serving glass is a pint glass. If you don't have this glass, you can go for a stein or pub mug instead. Serve the beer with dried fruits or desserts with coffee and chocolate to accentuate the porter flavor.
The dark beer offers a creamy mouthfeel and intense, complex flavors, ideal for any kind of beer lover.
– Appearance
The dark beer pours a dark brown to black cherry color into your glass, with a large khaki head up to a finger and a half.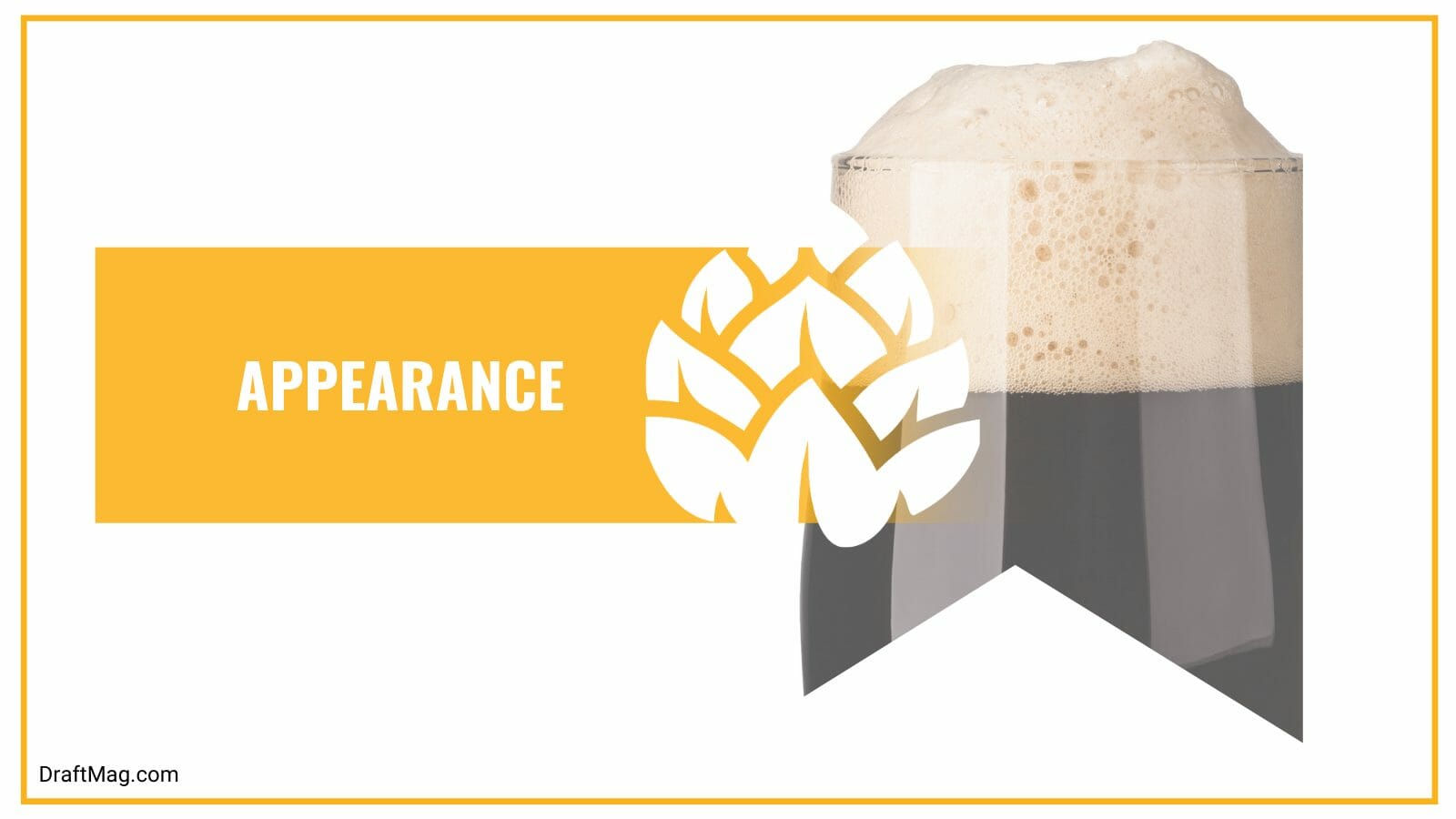 The tan head slowly fades away and has very good retention. It leaves behind really good lacing around the glass and keeps the aroma strong.
– Aroma
On the nose, the porter stays true to its style, with a strong aroma of roasted malts and notes of cocoa, spiced rum, and raisin. The toasty aroma offers a balance of caramel and chocolate, and you can smell the coffee, although it is very light. As it warms up, you will also smell some vanilla.
– Mouthfeel
The Deschutes porter has a pleasant mouthfeel with a light body that goes towards medium mid-palate. There is a slightly bitter aftertaste, and the alcohol is barely present in the feel. It has some fine effervescence from the carbonation and warms nicely.
– Flavor
The Deschutes Black Butte beer first tastes dark, bitter, and burnt when you take your first sip. But as the bitterness moves to the back end, you begin to taste the sweetness from the coffee, chocolate, mocha, and nuts. There are slight hints of spiced rum and raisin, but the mild bitterness remains on the back end.
As you drink the beer, you get a lot of bitter chocolate and yeast with a dry taste. There are also flavors of roasted malts and a smoky aftertaste. The creamy beer offers hints of vanilla, buttermilk, dark fruit sourness, roasted nuts, and licorice, with an overall dark and semi-sweet flavor.
– Food Pairings
When having this easy-drinking American porter, you should pair it with hearty, smoked, chocolatey, and rich foods. Some good pairings include smoked food, sausages, barbecue, meat, bacon, braised dishes, rich stews, or chili. You can try the beer with smoked chicken wings or rich beef chili.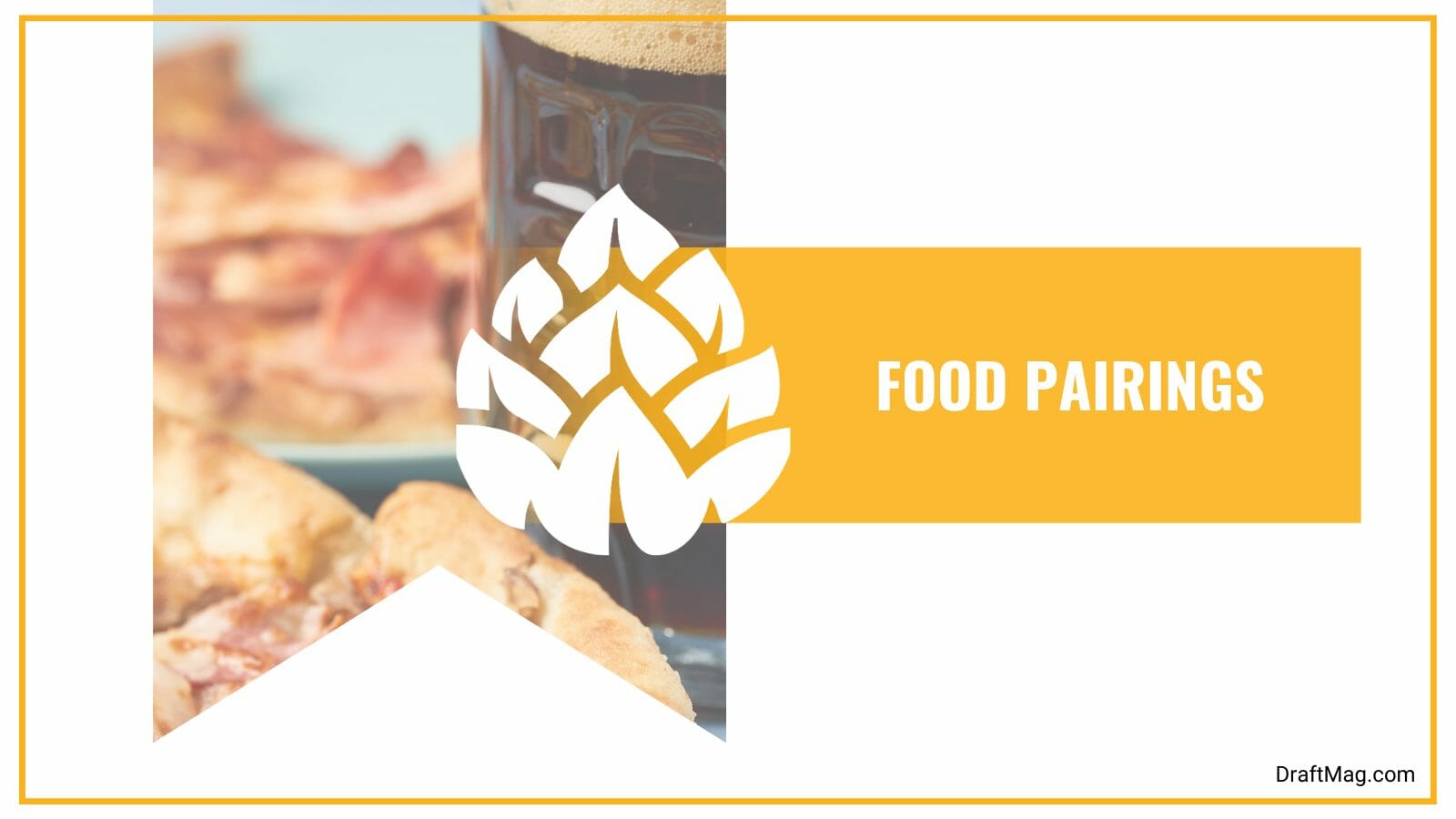 This beer pairs wonderfully with desserts too, so you can please your sweet tooth with any food that has chocolate or coffee. Try out a silky chocolate pot de crème or a devil's food cake. Also, chocolate cheesecake, coffee-flavored cupcakes, creamy chocolate pudding, and similar foods go well with this beverage.
Cheeses also go great with this beer, especially those with nutty or brown butter aromas. Good examples are some Cheddars, aged Gouda, Gruyere, and Beaufort cheeses, which will complement the porter. You can also try out dried fruits and nuts with the beer, especially cherries and blackberries.
Ingredients
The Deschutes porter is brewed with the usual malts, hops, yeast, water, and some unique ingredients. The beer is made with two-row malts, wheat malts, crystal, and carapils malts, while the hops are Cascade and Tettnang. The chocolatey and cocoa flavor of the beer comes from the fact that it is made with chocolate malts.
Nutrition Facts
In this beer, you get a 5.5 percent alcohol content, which is well-masked in flavor and aroma. You can barely taste the alcohol, and the beer remains light and drinkable.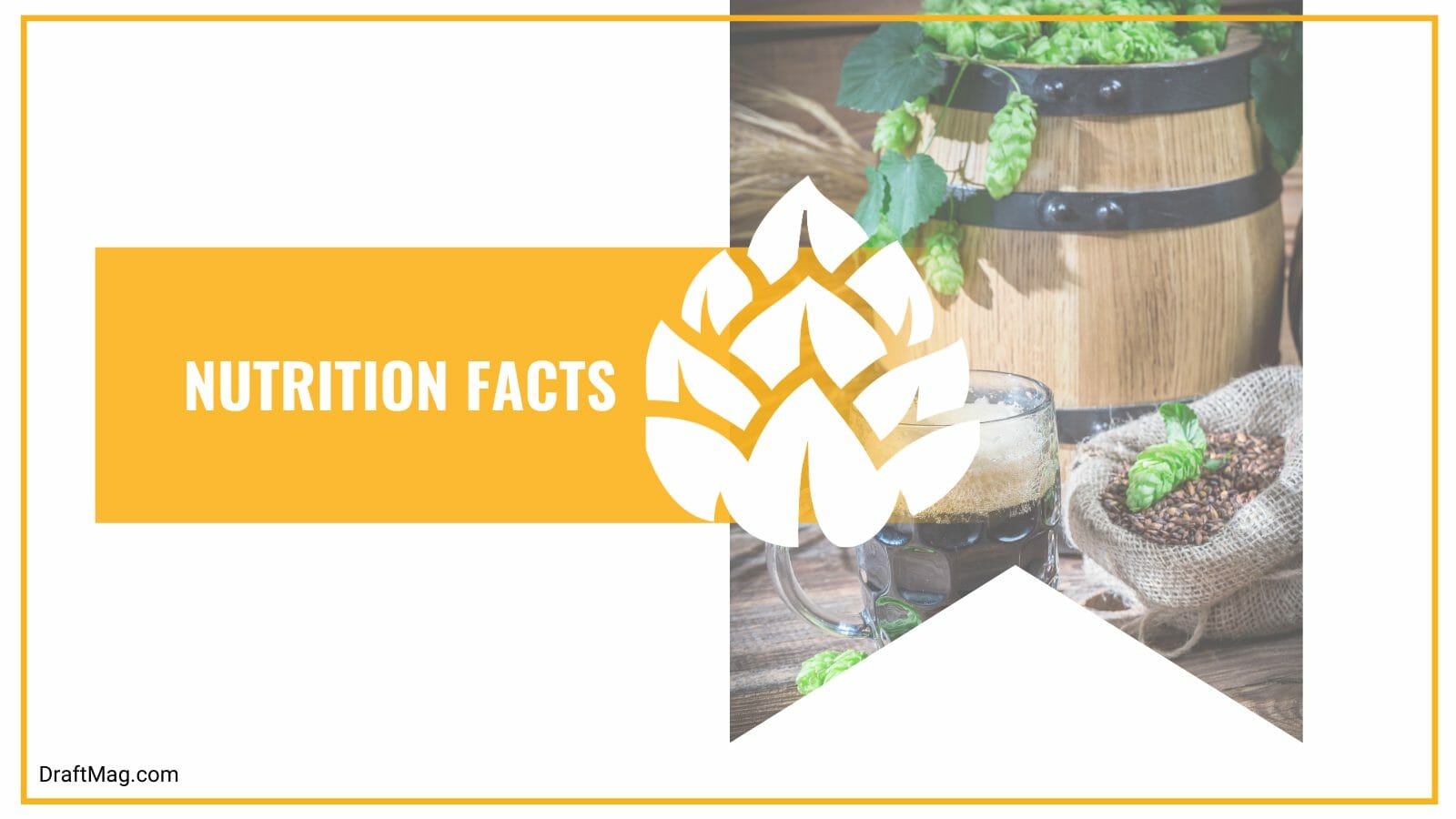 As for the IBUs, it is 30, as there is only slight bitterness in the beginning and at the end of the palate.
The beer has 192 calories in every 12 ounces, which beer lovers on a diet need to consider when calculating their daily intake. There are also 18 grams of carbs, so this beer is not suitable for those on a keto diet. It also contains gluten ingredients.
History
The porter is brewed by Deschutes Brewery, based in Oregon, United States. It is a year-round beer and the flagship of the brewery. This porter is usually credited for the success of the brewery since it was first released in 1988. It gets its name from the tower above Central Oregon.
In 2022, the brewery released an imperial and a non-alcoholic version of the beer to celebrate its anniversary. Deschutes was founded in 1988 as a small brewpub by Gary Fish. It was named after the popular waterway that flows through the town. Today, it has two brewhouses and distributes in 28 states.
Conclusion
If you're in the mood for a creamy and chocolatey beer, you can't go wrong with this porter. Here's a rundown of our detailed beer review:
Black Butte is an American porter with a 5.5 percent alcohol content, initially released in 1988 by Deschutes.
It has flavors and aromas of coffee, mocha, nuts, chocolate, and hints of vanilla, with a light body and slight bitterness.
The beer is made with malts, chocolate, hops, yeast, and water.
Serve it in a pint glass with dried fruits at 45 degrees Fahrenheit.
It pairs great with chocolate and coffee desserts, smoked foods, rich stews, and creamy cheeses.
Purchase this beer at liquor stores near you or online stores. You can also visit any of their brewhouses in Oregon for the full experience.