Breweries in St Paul: A Beer Drinker's Guide to Awesome Pubs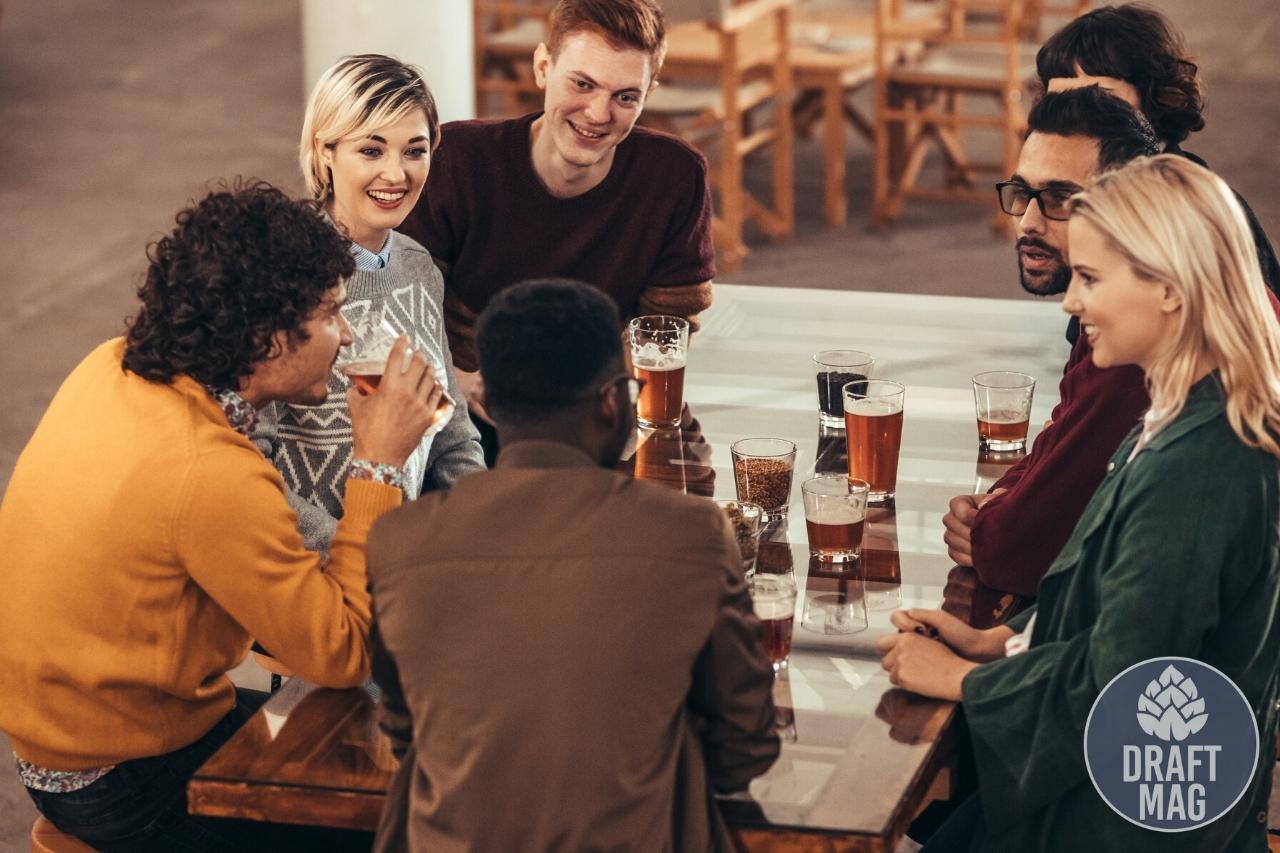 Breweries in St Paul are packed with delicious silky-smooth brews that wrap around the tongue and excite the palates.
Their beautiful taprooms and event centers are home to a wide array of events from games to parties.
We curated the best breweries in St Paul so you don't have to and we've presented it in a relatable way for the average drinker.
So without further ado, here is a list of the finest beer producers in St Paul, Minnesota.
| | | |
| --- | --- | --- |
| Breweries in St Paul | Number of active beers | ABV (Lowest – Highest) |
| Lake Monster Brewing Company | 19 | 5% – 8.5% |
| Bad Weather Brewing Company | 27 | 3.7% – 11.2% |
| Black Stack Brewing | 166 | 4.8% – 14.5% |
| Clutch Brewing Company | 9 | 5% – 7% |
| Dual Citizen Brewing Company | 14 | 4.6% – 7.4% |
| Barrel Theory Beer Company | 139 | 4% – 13.3% |
| Wabasha Brewing Company | 21 | 4.8% – 9.6% |
| Urban Growler Brewing Company | 13 | 5.2% – 7.2% |
| Summit Brewing Company | 28 | 4% – 10.1% |
Best Breweries in St Paul
Here are the top-rated breweries that offer amazing drinks and great experiences for visitors and locals alike.
Lake Monster Brewing Company
Lake Monster's vision is to mix classic brewing styles with their unique twists, and this they've done with panache and perfection. Their lake-themed beers and taproom seem to invite everyone to take a deep dive into the abyss of their products on offer.
Once you are in the taproom you get the vibes of adventurous drinking. Take a sip of their award-winning Como Claw Pilsner and warm your tastebuds as you get ready for the evening.
The Empty Rowboat IPA packs a punch of hops with tropical flavors that'll keep the ball rolling. Top up with their classy Imperial Porter served in a crystal clear goblet or you could use a pint of the Chocolate Vanilla Pastry Stout.
Once you start feeling the art, you can settle for either the gluten-free Hot Apple Cider Ale or the special St Paul Pub Ale. You can then finish with the Raspberry Sour to maintain the warm bitter taste or the Art Shanty Chocolate Porter.
Lake Monster Brewing Company is located at 550 Vandalia Street, #160, St Paul, MN 55114. The company organizes exciting games to give its patrons a wonderful experience.
There is also their event center which can accommodate 50 to 80 people. If you live in St Paul and want to organize a wedding reception, birthday party or baby shower, you can depend on Lake Monster Brewing Company to accommodate you.
– Pros:
Serves beer in goblets or pints
Spacious event space
Organizes games
Take out delivery
– Cons:
Bad Weather Brewing Company
Do not judge a book by its cover and do not judge Bad Weather Brewing Company by its name. The name "bad weather," according to the founders, was chosen to capture the spirit of the stormy night on which the company was founded.
What began as a vision to grow the local brewing community has today produced one of the best brew pubs in St Paul. Their full-bodied Barrell Aged Calamity, a Russian Imperial Stout, has hints of roast with chocolate and dark fruits.
Also on offer is the Hopcromancer, an American IPA which suggests an aroma of pineapple and melon with piney notes. If you love history, then you will love their classic Heritage Lager, which reminisces the events of the Post World War II era of 1946.
For the mythology enthusiasts, the Immortal Toast, flavored with chocolate, sweet malt and coffee, will take you to the land of immortality. The Scarecrow's Friend, a Harvest Cream Ale, was brewed to celebrate the spirit of hard work and the Tippin' It Down Tea will keep you warm during the cold season.
Bad Weather Brewing Company is one of the St Paul breweries with food that has a food truck. Their brick oven bus serves all kinds of dishes and berries to pair with their beer. You can find Bad Weather Brewing Company on 414 7th Street West, St Paul, MN 55102, United States. Their spacious event center can host all kinds of parties and gatherings as well.
– Pros:
Organizes events
Spacious Outdoor patio
– Cons:
Black Stack Brewing
Black Stack showcases a beautifully designed taproom with a blend of natural and artificial lights. You can choose between their charming wooden tables and chairs or their comfy sofa cushions to enjoy a drink.
They serve the Fugazi Italian Style Pilsner, which features the Czech Kazbek hops and the Spare Parts Dark Lager which is aged in a French Oak Feoder. Their taproom also serves the Final Fantasy Series, which is a Double IPA with Phantasm.
You can enjoy their All Caps Double IPA, which is a banger with an 8.2 percent ABV and the Wild Wild West IPA which has a smooth pour and a crispy taste. The Just Circling Back NEIP will help you touch base with the classic hand-selected Mosaic and Citra hops. Their food truck operates a brick oven that bakes delectable pizzas to accompany the craft beers. At Black Stack, every day witnesses a new event designed to entertain patrons.
Located at 755 Prior Avenue N, St Paul, MN 55104, Black Stack allows you to order beer for your loved one with their E-Gift Card Service. They are open throughout the week between 2 pm and 10 pm, so hop in on one of these days and enjoy the best craft beers on offer at Black Stack Brewery.
– Pros:
Wide variety of beers on tap
Organizes events and games
Spacious Events Center
– Cons:
Clutch Brewing Company
If you love your beer in a growler, then the best place to enjoy a growler beer is Clutch Brewing Company. Situated in the Keg and Case Market, the brewery uses locally sourced ingredients in brewing craft beers with distinctive aromas and tastes.
Their beer menu lines up easy-drinking, hoppy, dark and roasty beers. You can opt for the Vienna Lager, which is an in-house special beer dedicated to the hard work and dedication of the staff and customers.
A sip of the Vienna Lager reveals a character with a soft mouthfeel and a crispy finish. The creamy pale ale Outta Style fuses the grain bill of a cream ale and the hop bill of pale ale to produce a balanced beer.
For the dark and roasty beer enthusiasts, the Nitro Sweet Jane with its hints of coffee and roast will make a perfect companion. However, if you want a unique taste and feel then you'll enjoy the Smoked Black IPA, which has notes of Columbus hops and smoked malt.
Clutch Brewing also produces hop-forward beers such as the hazy Hypnotoad and Straight 8 IPA. These hoppy beers are flavored with loads of fruits to balance the spicy hops and give them a smooth taste. Their expansive patio boasts of a fire pit and Beerstream tap trailer with colorful lights that are mood-elevating. They are located at 7th Street West #201, St Paul, 55102 Minneapolis.
– Pros:
Expansive patio
Unique Beers
Beerstream tap trailer
Growlers accepted
– Cons:
Dual Citizen Brewing Company
This is a brewery that blends excellent beers with community development by providing support for non-profit organizations. So if you want to drink exquisite suds with the full knowledge that you're helping to build better communities, then head to Dual Citizen Brewing Company.
You won't be disappointed as their taproom creates a serene atmosphere for chugging down some ales. If you love the outdoors, you'll certainly love their spacious horizontal terrace featuring long benches and white tents.
The stunning beer lineup includes Ryeteous Vibes, a Rye Beer with hints of pine and citrus and the typical rye pungency. Enjoy your Saturday nights with the fruited Saturday Night Kind of Pink with an IBU of 6 and an ABV of 5.28 percent.
The Kolsch style Elbow Bender will keep your pint glued to your lips and the Cereal Money Stout will make your mornings. Order the This Must Be the Pale beer to feel the true taste of an American Pale Ale showcasing Mosaic and Simcoe hops.
To pamper yourself, you can order the Caress Me Brown ale that pours a deep mahogany hue and a nice head. The sweet molasses, candy and smoked malts will warm up the palates while the clean dry finish will refresh you.
Located at 725 Raymond Avenue, St Paul, MN 55114, Dual Citizen has friendly and knowledgeable staff to help you choose the right beer for the occasion, so head over to Dual Citizen to enjoy a serene atmosphere and delicious beers.
– Pros:
Curbside pickup
An awesome lineup of beers
Spacious terrace
– Cons:
Barrel Theory Beer Company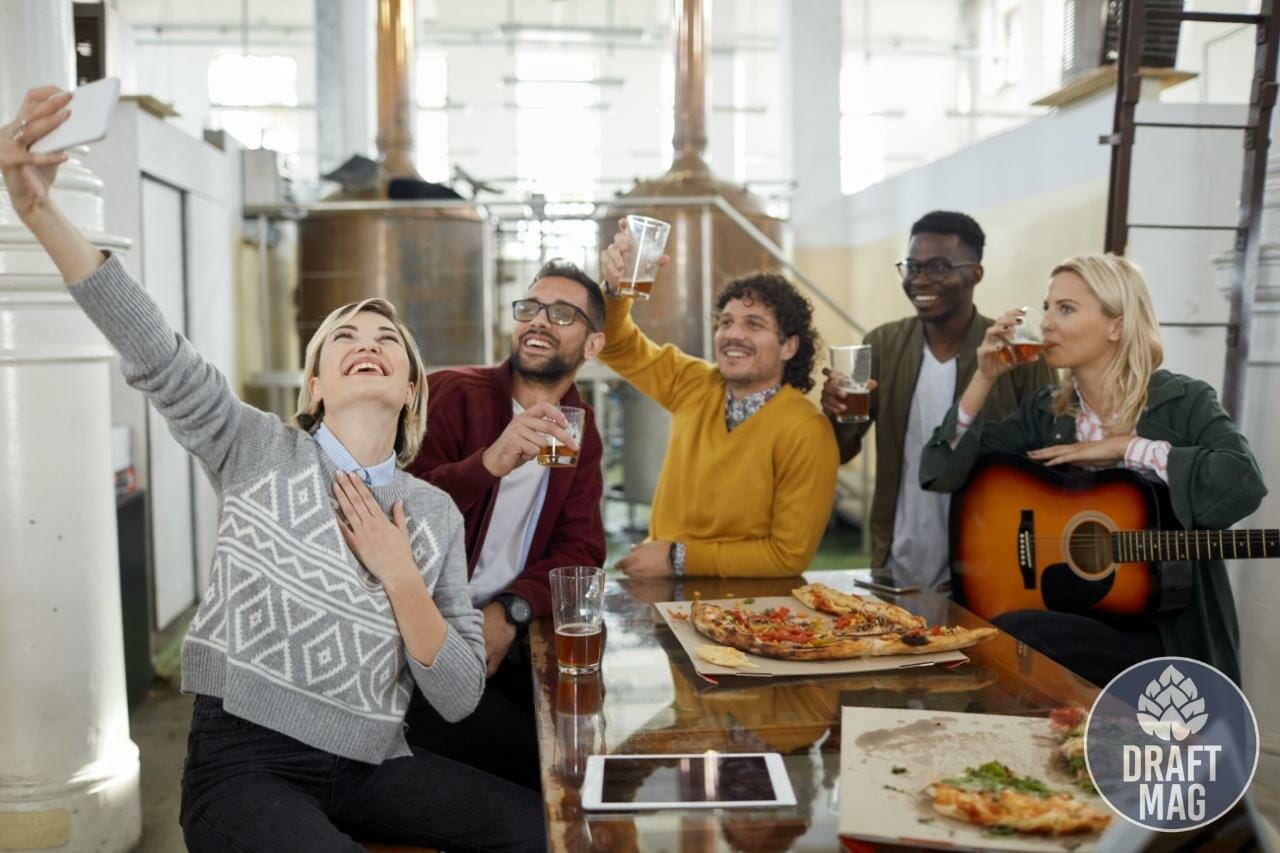 Situated in Lowertown, this picturesque brewery is one of the St Paul microbreweries that offers fresh beers brewed on-site.
Their dainty taproom gives you the classic vibes of a warm and friendly pub. Beers on tap include Altar of Madness IPA which pours a golden color with a thin head.
The Black Lotus 2.0 is a milk stout flavored with coconut, vanilla and malt with a sweet-pungent taste.
Also on tap is the juicy and creamy Rain Drops IPA, which pours a dark orange color with a refreshing and well-balanced taste of candy and bitterness. There is also the Bourbon Barreled Dunk Contest with an ABV of 12.7 percent and a taste of Oreos and Marshmallows.
The Shooter McGavin IPA is also a zesty golden-orange beer with flavors of grapefruit and papaya resin. Then there is the Purple Lamborghini, which features a transparent purple color with tasty raspberries and a spicy crisp ending.
All beers come in growlers as well except the Shooter McGavin, DDH Stratsphere IPA, Dunk Contest and Black Lotus 2.0 Stout. They are open throughout the week except on Mondays between 3 pm and 10 pm. You can find Barrel Theory Beer Company 248 East 7th Street, St Paul, MN 55101. To enjoy pints of freshly-brewed low ABV beers, Barrel Theory should be your point of call.
– Pros:
Freshly brewed beer
You can bring food from outside
A quaint patio
Online ordering and curbside pickup
– Cons:
Wabasha Brewing Company
Drinking a finely-brewed ale with perfect soothing music is a match made in heaven and that is exactly what Wabasha provides. Their weekend live music features a great repertoire of songs that will put you in the mood for a chug fest.
Their wooden-themed taproom is home to premium beer which includes the widely acclaimed Minnesota Pale Ale. Also on the menu is the Mango Implosion IPA, a zesty American IPA which harmonizes mango with spicy hops.
Wabasha's Transcendent IPA is fruited with ripe strawberries and hopped with Simcoe and Strata to provide a sweet heavenly taste. Then there is the bright and refreshing Kolsch of The Wild with an IBU of 19, which means you can drink it all night.
The only cream ale available on tap is the Son of Eric, which has a medium body with good carbonation and a smooth creamy taste. To top it all off is the peppery West Side Popper, which won gold at the U.S. Open Beer Championship in 2018.
Roll back the years and relax with their Friday Night's Rock 'N' Roll event every Friday from 6 pm – 8 pm. Make a date with their Food Trucks every Saturday between 1 pm and 8 pm and treat yourself to great food and fine beer.
Then in the evening enjoy the Saturday Night Music Series as you swallow some gorgeous tongue-pleasing suds. The company is situated at 429 Wabasha Street South, St Paul, MN 55107, Minneapolis.
– Pros:
Live music every Friday and Saturday night
Organizes events and games
Food trucks
– Cons:
Urban Growler Brewing Company
One of the breweries near St Paul to be completely owned by women is the Urban Growler Brewing Company. This is evident in the way they brew their beer with love, care, patience, finesse and attention to detail.
The brewery produces both traditional and specialty beers using its own unique signature with the aim of uniting people. Their brick-walled taproom with high windows and low hanging lights makes a beautiful scenery for beer chugging.
Beers on tap include the flagship Cowbell Cream Ale made with special malts and flaked maize to give it an awesome flavor and great taste. The dark De-Lovely Porter with a creamy head, a roasty chocolatey taste and hints of caramel is perfect for cold days.
Their seasonal beers include the Tangle TinsAle Amber Ale, which is brewed to kick out stress and help you unwind. Hop-forward Rock Hop Fresh Hop has a strong tang and a spicy taste and the English Oatmeal Stout is a beer for the warm summer months.
Urban Growler also has growler sessions (as their name suggests), however, the beers served are rotated with time. There is also the Hayloft series which features experimental beers and the Plow to Pint series which showcases ingredients from local farmers. Their kitchen serves sumptuous food to accompany the beer and their outdoor patio provides a large space for any event. Locate Urban Growler at 2325 Endicott Street, St Paul, MN 55114.
– Pros:
Dog-friendly
Food to accompany the beer
Both Taproom and Beer Garden
Curbside pickup
– Cons:
Summit Brewing Company
Last on our list is the biggest brewery in Minnesota, Summit Brewing Company. Located at 910 Montreal Cir, St Paul, MN 55102, Summit Brewing is popular for their warm staff and congenial atmosphere.
Since 1986, the company has been at the forefront of brewing excellent craft beers that are refreshing and satisfying, and their enviable beer menu exhibits over 15 expertly-brewed beers that leave you spoilt for choice. Their classic Summit Extra Pale Ale has won many awards in the English-Style Pale Ales category since its inception in 1986.
Also among the award-winning beers is the Keller Pils with its candy-malt taste and citrusy aroma. The Keller Pils was once named the second-best Pilsner in the world by Paste Magazine. There is the Saga IPA which features a strong hoppy flavor and smells of passion fruit and kiwi. Their smooth Oatmeal Stout Nitro features notes of caramel, chocolate and coffee with medium carbonation.
If you'd love to tour the brewery and know what Summit is all about, their friendly staff would be more than happy to show you around. Their expansive and beautifully-lit taproom called the Ratskeller can host live music and a wide variety of shows to keep their patrons entertained. If you want food to help you gulp down some fresh beer, then their nightly food service from a kitchen nearby has got your back.
– Pros:
Friendly and knowledgeable staff
Organizes events
Award-winning beers
Frequent food truck
– Cons:
FAQ
When is the best time to visit St. Paul breweries?
The best time to visit St. Paul breweries depends on personal preference. Summer and fall offer ideal weather and outdoor events, while winter brings cozy indoor options.
What tourism experiences do St. Paul breweries offer visitors?
St. Paul breweries offer a variety of tourism experiences, such as brewery tours, beer tastings, food pairings, and special events. Visitors can also enjoy outdoor spaces, live music, and seasonal activities like Oktoberfest celebrations. Some breweries offer unique experiences like sour beer tastings, barrel-aged beer flights, or brewery yoga classes.
Are there farm-to-table breweries in St. Paul?
Yes, there are farm-to-table breweries in St. Paul. Some breweries prioritize locally-sourced ingredients and have partnerships with local farms to offer farm-to-table options. These breweries offer a unique experience for visitors who are interested in sustainable and locally-sourced food and drink.
Summary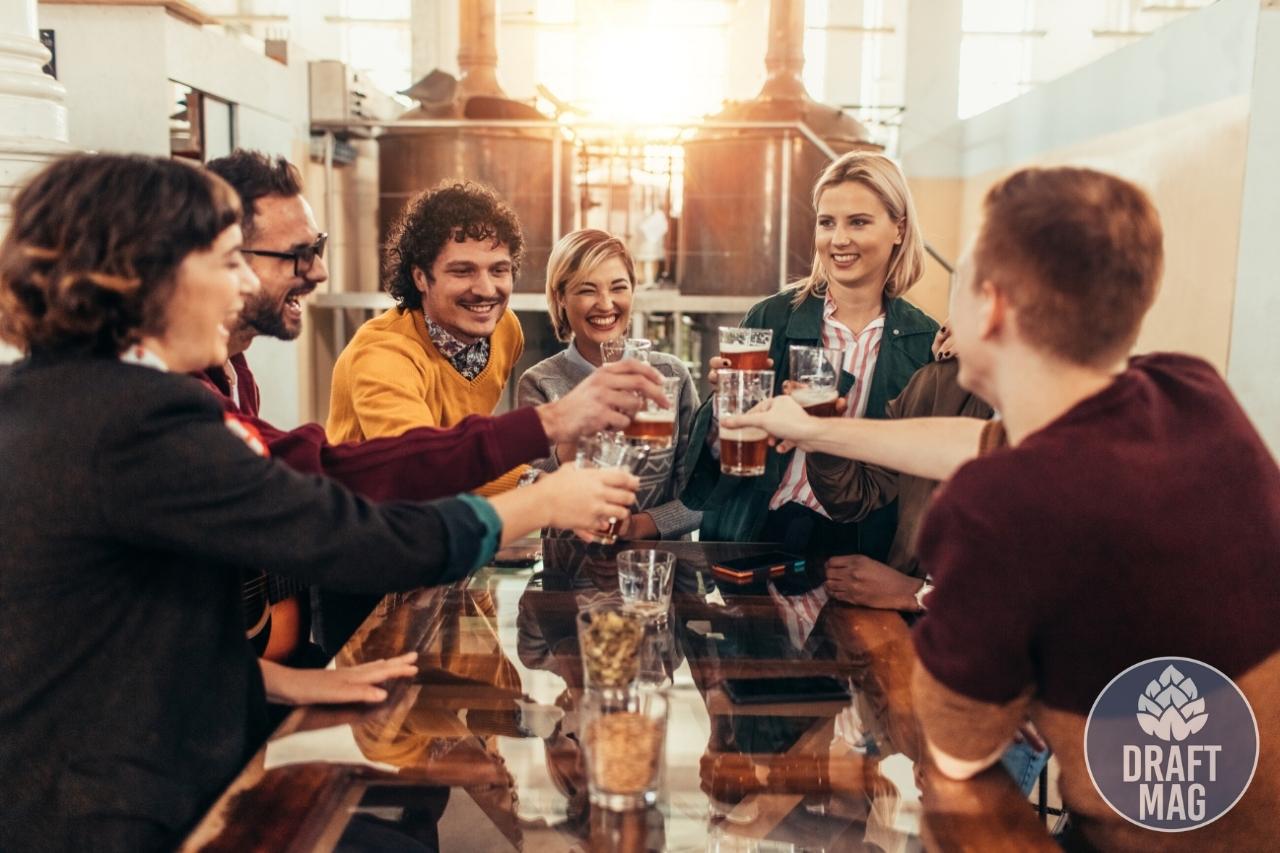 Breweries in St Paul have some of the biggest and most entertaining taprooms with freshly brewed beers in Minnesota. The following breweries stand tall among the rest:
To enjoy award winning beers, make your way to Summit Brewing Company.
For freshly brewed barreled beers, Barrel Theory Beer Company is a must-visit.
However, if you're organizing a special event and need a spacious event center that serves great beer, then choose Lake Monster Brewing Company.
For high-quality and great tasting brews with a communal ambiance and great live music, visit one of these St Paul breweries today.