The Best Ginger Beer With the Right Spiciness for Drinking and Mixing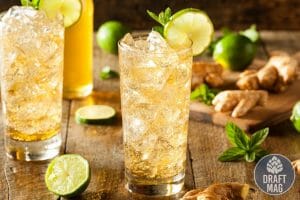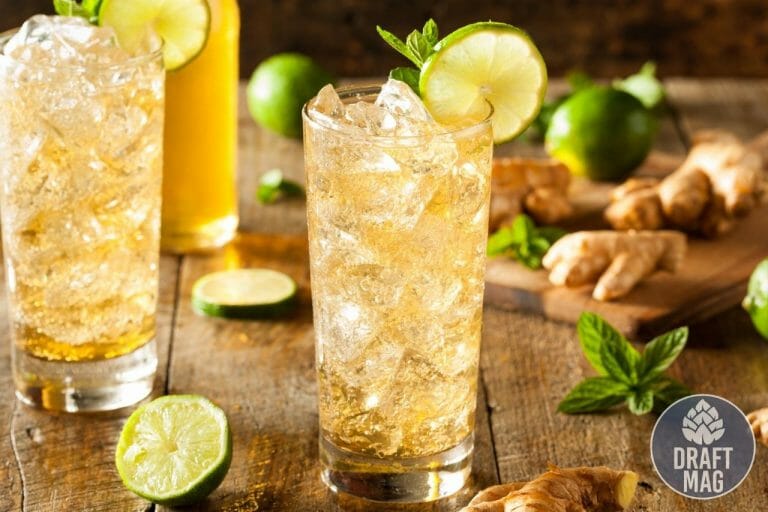 The best ginger beer can be a great addition to any party, outing or even just a cozy night at home.
Whether you like sweet, spicy, or something in between, Ginger flavored beer enhances the flavor of any mixed drink.
Here is a list of the top 10 best ginger beers so you can save money on trying different ones and get to the best one right away.
Top 10 Best Ginger Beers
Now that we've discussed the things to consider when choosing a good ginger beer, let's get right into the meat of this article. Here are the top 10 best ginger beers we're sure you will absolutely enjoy!
Maine Root Ginger Brew
Made with all-natural ingredients, the Maine Root Ginger Brew provides a distinctive ginger taste like no other. The good thing about this ginger brew is that it does not contain any artificial flavors or additives despite being manufactured as a soda.
This healthy ginger beer gets its sweet profile from sugar cane juice. Be it with tequila or a Moscow Mule, the Maine Root Ginger Brew works wonders in adding and amplifying the taste of mixed drinks.
The strong spicy taste of the ginger brew complemented with its sweetness makes it an excellent choice for ginger beer lovers. One of the features of this ginger brew is that it is caffeine-free.
If you love a root beer float, you might enjoy the Maine Root beer taste equally, as the name suggests. There's more reason to enjoy this brew, as it includes Fair Trade-certified organic cane sugar imported from Brazil.
It is marketed as ginger brew instead of ginger beer because it contains no alcohol. Pure carbonated water, anise, ginger and cane sugar are the core ingredients to create this fantastic ginger brew.
Beer drinkers with specific food allergies should consider trying the Maine Root Ginger Brew as it is gluten-free and vegan-friendly, with no added seafood, dairy, eggs, nuts or soy. This brew leaves a tingling sensation on the lips, but it is really addictive.
Fever-Tree Premium Ginger Beer
When you sip the Fever-Tree Premium Ginger Beer, you're tasting three unique ginger types from Nigeria, Ivory Coast and India. This premium beer contains all-natural ingredients and contains no artificial sweeteners.
As the name suggests, this ginger beer also tastes premium, making it an excellent option for preparing mixed drinks or cocktails. One of the reasons it is on top of our list is its popularity among ginger beer lovers.
The lack of artificial sugar also means this ginger-flavored beer is perfect for those who are watching their weight. It is indicated to mix ¾ of the ginger beer into your drink for a well-balanced cocktail.
The ginger beer pairs well with classic cocktails such as Moscow Mules and Dark n Stormy. Fever-Tree became the top ginger ale that set the standard of tonic water in the market since its introduction in 2005.
Not only does it taste great, but it also feels refreshing in the mouth. If you want to pick an excellent ginger beer that's tried and tested, definitely give the Fever-Tree Ginger Beer a try.
Barritt's Original
Looking for a ginger beer that is spicy and bold?
Get the Barritt's Original; this spicy ginger beer is hot. The Barritts was founded in 1874, making it one of the oldest ginger beer drinks available in the market. The ginger beer received its recognition of intense flavors due to the taste of Dark n Stormy when Gosling's Black Seal Rum and Barritt's are mixed.
Even though it is widely known as a very spicy drink, the high sweetness level in the beer balances the flavor very well. The beer gets its sweetness from high fructose corn syrup, so if you're on a diet, you might want to skip this one.
One of the selling factors about this ginger beer is its availability in grocery stores and how easy it can be paired with other drinks. You can expect a nice sizzle or fizz when you add Barrits Original beer to your drink due to its carbonation.
The beer is a family-owned recipe that adds authenticity to its flavors, but if you don't prefer a very spicy drink, then you might not have a sweet experience with Barritt's Original beer. In addition to rums, this ginger beer is also a great addition to Moscow Mules and other drinks like tequila, whiskey, gin or vodka.
Bundaberg Ginger Beer
You've probably already tried the old medicinal style bottle of Bundaberg Root beer. In that case, you will love the authentic Bundaberg Ginger Beer from the same Australian brew. This beer is considered one of the best tasting ginger beer out there, and that is for good reasons. The beer tastes excellent on its own or when mixed with other drinks.
If you're looking for a healthier alternative, the brand also makes a diet version of this beer. Almost like being manufactured like a soft drink, the Bundaberg Ginger beer is fermented like other beers that allow it to be unique. For sweetness, cane sugar is used as an ingredient, but the sweetness is well balanced with the slight spiciness of natural ginger.
The Australian ginger beer tastes premium due to being brewed for three days by a family-owned brewery. If you're a fan of dark beers that have a foamy fizz, Bundaberg's Ginger Beer will serve you right.
We love that the beer goes through a unique double distillation and aging process that gives it the perfect ginger beer flavor with smoothness and less cloudiness. What's more, this ginger beer is even gluten-free.
Reed's Stronger Ginger Beer
Some ginger beers can have intense flavors, but nothing beats Reed's Stronger Ginger Beer. If you are a fan of bold and spicy ginger flavors, you will certainly love this. In fact, Reed's is a famous brand name in the ginger beer world due to its premium taste. With ginger from Peru, raw cane sugar, and sweet honey, you can expect the best of both worlds in one drink.
Moreover, this beer contains additional lime, pineapple and lemon flavors that form an exceptional taste, far from typical ginger beers. The strong ginger beer has a spiciness that is contrasted with the sweetness of honey and cane sugar that is all-natural.
And when this spicy drink is mixed, you can be assured to get a cocktail that's full of flavors. Reed's also makes a much stronger ginger beer version known as the "strongest," but you may not like that variant if you don't enjoy extreme spiciness.
This Jamaican-style ginger beer has a nice fizz with a strong kick of ginger that you can't help but sip more of. Reed's Stronger Ginger Beer has been available since 1987.
Royalty Ginger Beer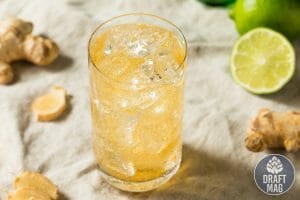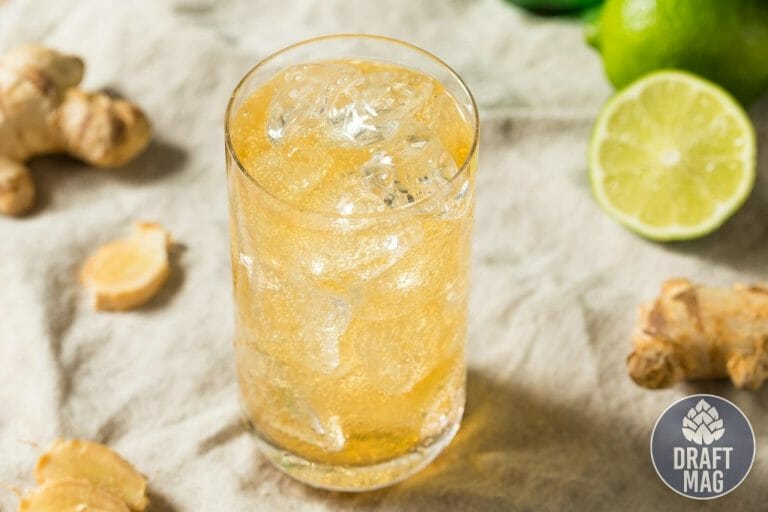 If you've got a sweet tooth, then you will surely love the Royalty Ginger beer that packs most of the sweetness with complementing ginger. If you choose to add this ginger beer to a cocktail or liquor, then you can rely on it to contribute all the sugar balance you might need for the drink.
The brand also offers a diet version for those already worried about the high calories the Royalty Ginger Beer comes with. We suggest you consume this ginger beer by mixing it with other drinks, as the syrupy texture of the drink may not be preferable on its own.
Many tasters who have tried the beer describe it as ginger-y with an overwhelming lemonade flavor. The beer is non-alcoholic with a mellow flavor. Some standard drinks to mix this ginger beer with are Apple Cinnamon Mule and Moscow Mule.
This beer is made with ginger root extract that provides a bit of tang. As an unfermented beer, the Royalty Ginger Beer lacks the bitterness that most other ginger beers on this list have.
Zevia Mixer Ginger Beer
It's impossible to talk about ginger beers and not mention Zevia Mixer Ginger Beer. As one of the most famous ginger beers in the market, Zevia can be a perfect cocktail mixer, so don't be surprised to find it specifically in the cocktail mixes section of a liquor store.
This excellent ginger beer is gluten-free, non-GMO, and has no artificial sweeteners. Zevia Mixer Ginger Beer contains Stevia leaf extract that brings on the sweetness minus the calories.
The zero-calorie aspect of this beer is why beer lovers on a diet should consider trying it out. Those who just want the spiciness of ginger minus the artificial sweetness for mixing purposes can pick this ginger beer.
This vegan-friendly drink is made of all plant-based ingredients and has no added caramel color. A nicely balanced ginger beer made for health-conscious drinkers is hard to find, making Zevia Mixer stand out.
This mixer beer works best when added to Moscow Mules, Cranberry Ginger Shandies and Hefeweizen and pairs well with almost any cocktail. Some tasters were surprised by the fact that a sugar-free drink could have a well-balanced taste; no wonder it is so popular. You can also drink the Zevia Mixer ginger beer on its own to discover its citrusy flavor and mild carbonation.
Goslings Stormy Ginger Beer
Primarily made to be mixed with Gosling's rum for Dark n Stormy, this ginger beer is a well-balanced mixer for a majority of liquors, be it whiskey, vodka or tequila. The moderate sweetness and balanced spiciness present in this drink allow the ginger beer to enhance the taste when mixed with cocktails or layered drinks.
We love this ginger beer because it is widely available and affordable. As a versatile ginger beer with less fizziness, the ginger flavor remains bold but not too overpowering.
While tasting, you may come across meringue, turmeric, crystallized ginger and lime peel flavors with citrus and spice notes. It has a long finish and is comparable to "lemon candy," as their official site states.
Goslings Stormy Ginger Beer is an alcoholic ginger beer with 1 percent ABV and with a formula that has been around since 1806, founded by James Gosling. If Moscow Mule is your favorite, then Gosling's stormy ginger beer will make it taste even better for you.
This ginger beer has been awarded with the "Seal of Approval" by Bon Appetit and is one of the best-selling ginger beers in the United States.
Q Mixers Ginger Beer
The Q Mixers Ginger Beer is considered one of the best-selling ginger beers due to its unique ingredient and taste. The organic agave nectar in this ginger beer makes it different and easily unique from the rest.
For ginger beer lovers looking for a hint of spiciness in their drinks, Q Mixer's beer offers accents of coriander, chili peppers and cardamom that complement the ginger taste very well. This is another ginger beer that will make your Moscow Mule taste a lot better.
Thanks to its organic ingredients, the Q Mixers Ginger Beer is a healthy option to pick. This beer pairs well with whiskey, rum, vodka, you name it. The additional hint of carbonation and lime contributes to a lovely sparkle in your drinks. The natural sweetening from organic agave nectar is what we love the most about this ginger beer; no wonder it is known as a pioneer in the ginger beer industry!
Refreshing, spicy, sparkly and a little bit sweet, what more can you ask for in a ginger beer?
Brooklyn Crafted Mango Ginger Beer
Love a little twist to traditional ginger beers?
The Brooklyn Crafted Mango Ginger beer could be something completely different than all ginger beers that you've tried before. The combination of mango and ginger gives it a unique spin that cannot be found in other typical ginger beers. Apart from the two main ingredients mango and ginger, the beer contains organic extracts and natural cane sugar that gives it a sweetness worth sipping.
Brooklyn does well as a spicy cocktail which can also be mixed with other drinks. Mint and cucumbers are complimenting flavors that go well with this drink. The unfiltered aspect of this beer allows you to get only the best of the concoction while enabling you to enjoy small pieces of ginger in your drink. When it comes to ginger, nothing gets more natural than the Brooklyn Crafted Ginger Beer.
A few other essential features of this drink are that it is non-GMO and does not contain alcohol. Each sip of the Brooklyn Crafted Ginger Beer reminds you of the presence of not only the ginger flavor but also natural extracts that provide a tangy taste.
This vegan-friendly ginger beer is a little spicy, a little sweet, and a little bitter, which combines extremely well in the mouth. If you're on a diet, you might want to check out their sugar-free version of the same drink.
Ginger Beers
You can make an unlimited variety of drinks by mixing ginger beer with it, be it a Ginger Cocktail, Dark and Stormy or Moscow Mule. The undeniable spiciness of ginger amplifies the drink's taste when mixed with whiskey, rum, bourbon, vodka and other similar liquids. If you don't want mixed drinks, ginger beers also taste great on their own when topped with ice.
Ginger beers were not always alcohol-free; they started off as fermented alcoholic beverages in the 1700s. The core ingredients used back then to brew a ginger beer included water, ginger and sugar.
With so many ginger beer options and variants on the market, you will definitely have to taste many different ones to find the one you most enjoy. To add to this, the popularity of ginger beers contributes to the ever-growing number of ginger beer brands in the beer industry.
What To Consider When Choosing the Best Ginger Beer
Ginger beers are well-loved for their refreshing taste and health benefits that make them one of the best options as a carbonated drink. There aren't many beer options in the market that taste amazing, pair well with other liquor, have zero alcohol, and are suitable for a healthy living, all of which sets the ginger beer apart.
But what should you consider when choosing the best ginger beer to drink?
Although we mentioned 10 of the best ginger beer brands to exist, there are hundreds more to try.
Considering which ginger beer is the best for you boils down to your taste preference, your purpose (if you would only drink the beer as it is or use it to mix with other drinks), availability, health aspects and a few other factors.
Most ginger beers have two flavors; spicy and sweet. While some can be very strong or sweet, you won't be getting much variety in taste unless you're picking a unique ginger beer like those that have additional flavors. Nevertheless, a good ginger beer has a well-rounded flavor with a balance of spice and sweetness and sometimes a hint of citrus.
What Is the Best Ginger Beer To Use in a Moscow Mule?
Fever-Tree Ginger beer is the best one on our list to use in a Moscow Mule. The taste of three gingers from India, Ivory Coast and Nigeria helps make Fever-Tree one of the most refreshing ginger beers with a crisp taste. Nevertheless, the majority of the ginger beers on our list are perfect pairs for Moscow Mule.
Who Makes the Strongest Ginger Beer?
Reed's Strongest Beer has the spiciest ginger flavor with the strongest heat. We've included Reed's Stronger Beer, which is mildly spicy, but the "Strongest" version of the beer is the spiciest and has three times the ginger than any of their other variants.
What Is the Sweetest Ginger Beer?
The sweetest ginger beer on our list is the Royalty Ginger Beer with a mellow flavor that can feel a little too sweet overall. Another popular sweet ginger beer is the Bruce Cost Ginger Beer packed with fruity flavors.
Conclusion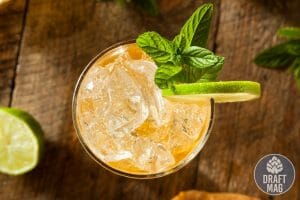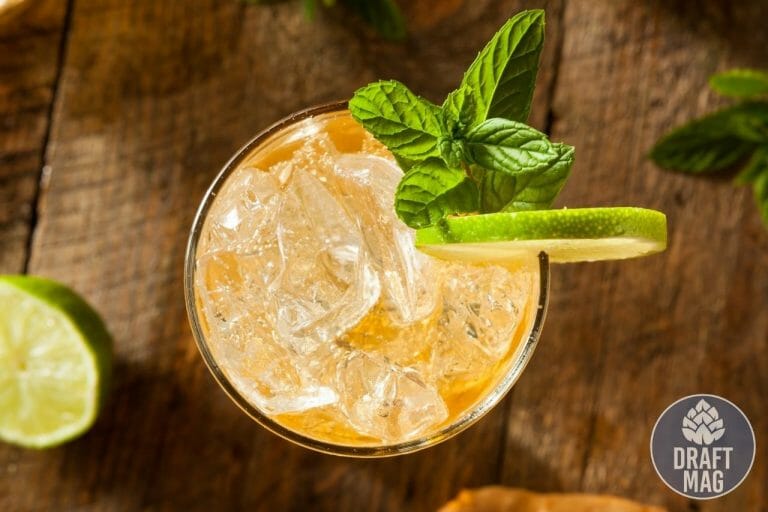 Ginger beers are non-alcoholic and good for health, and these two reasons are enough to make any beer enthusiast want to switch to ginger beers for good. The hundreds of ginger beer brands available in the market is proof of how the beer is a popular choice and why more and more brands are making their own "ginger beer" variants now.
You can make an unlimited variety of drinks by using ginger beer, such as Ginger Cocktail, Dark and Stormy or Moscow Mule.
Ginger beers were not always alcohol-free; they started off as fermented alcoholic beverages in the 1700s. The core ingredients used back then to brew a ginger beer included water, ginger and sugar.
A good ginger beer has a well-rounded flavor with a balance of spice and sweetness and sometimes a hint of citrus.
Fever-Tree Ginger beer is the best one on our list to use in a Moscow Mule.
Reed's Strongest Beer has the spiciest ginger flavor with the strongest heat.
The sweetest ginger beer on our list is the Royalty Ginger Beer.
Our top 10 ginger beers are widely loved and ready to be served with ice or mixed into a cocktail. However you prefer to drink it, choose one that is fresh and just your type.