Blue Moon Oranges: Everything To Know About Valencia Oranges in Beers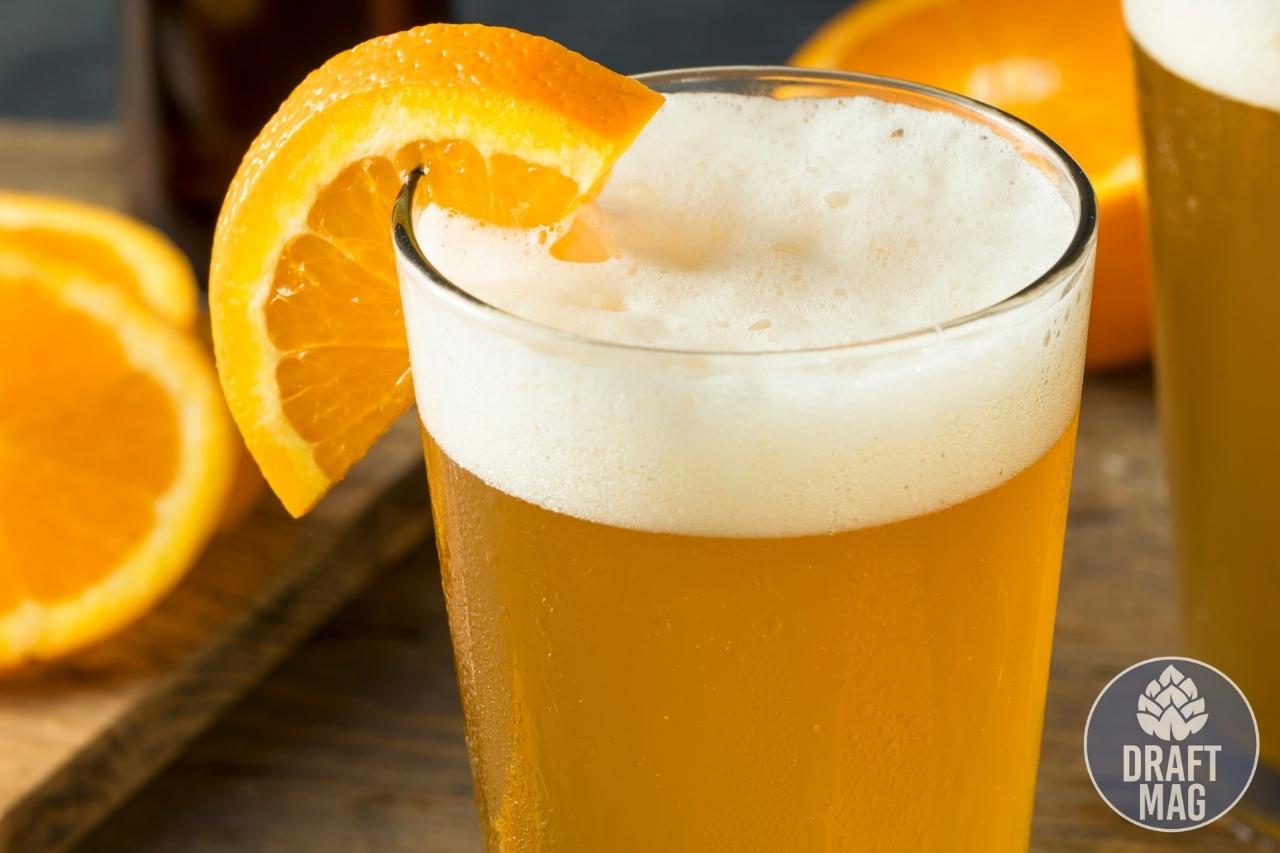 If you have ever wondered about Blue Moon oranges, we have everything you want to ask.
Did you know that these oranges are known as the Valencia oranges?
They are a special set of oranges named after the beautiful city of Valencia in Spain.
Keith Villa, the person responsible for bringing Blue Moon Lager beers into our lives, wanted to try something new and decided to serve beers with a wheel of orange. This is what makes Blue Moon beers special.
Why Do People Put an Orange Slice in Blue Moon?
People put an orange slice in Blue Moon because witbiers have very little base flavor and are extremely light in body, so the lack of excessive flavor works best with an orange piece. This is why a slice of orange, specifically Valencia orange, is served with it because it enhances and complements the otherwise hidden flavors of the beer.
Witbiers, like the Blue Moon, are wheat beers brewed with Belgian-style spicy yeast strains and added spices like coriander and citrus zest.
Getting deeper behind this idea, we learn that light wheat ales and lagers go well with a splash of citrus as they can further complement their beer by enhancing its flavors and aromas. When you're drinking a Moon witbier, there is almost no way you can have it without an orange peel.
How Is Blue Moon Brewing Different? Is It All About The Orange?
Yes, Blue Moon is different because of the orange. The Valencia orange peels have always been a crucial part of the Blue Moon's brewing process. They are known for their signature, subtle sweetness. Their beers are always garnished with a full orange wheel.
The Valencia orange peel in their beers is Keith Villa's way of bringing a twist to classic Belgian Wits. Traditional Belgian Wits are brewed with Curacao orange peels.
 – History of Blue Moon Orange
After inventing one of the classics, their Wheat moon beers, Keith Villa traveled across the country to introduce his classic beer to the world, but to his surprise, everyone was garnishing the beer with lemon.
He spoke to several bartenders and the sales team and requested them to serve his beer with a slice of orange. While people found this a little unusual, they wanted to try it. Keith then started to head up to bars with a bag of oranges, a cutting board, and a knife. He would slice the orange into wheels and put it into the serving glasses.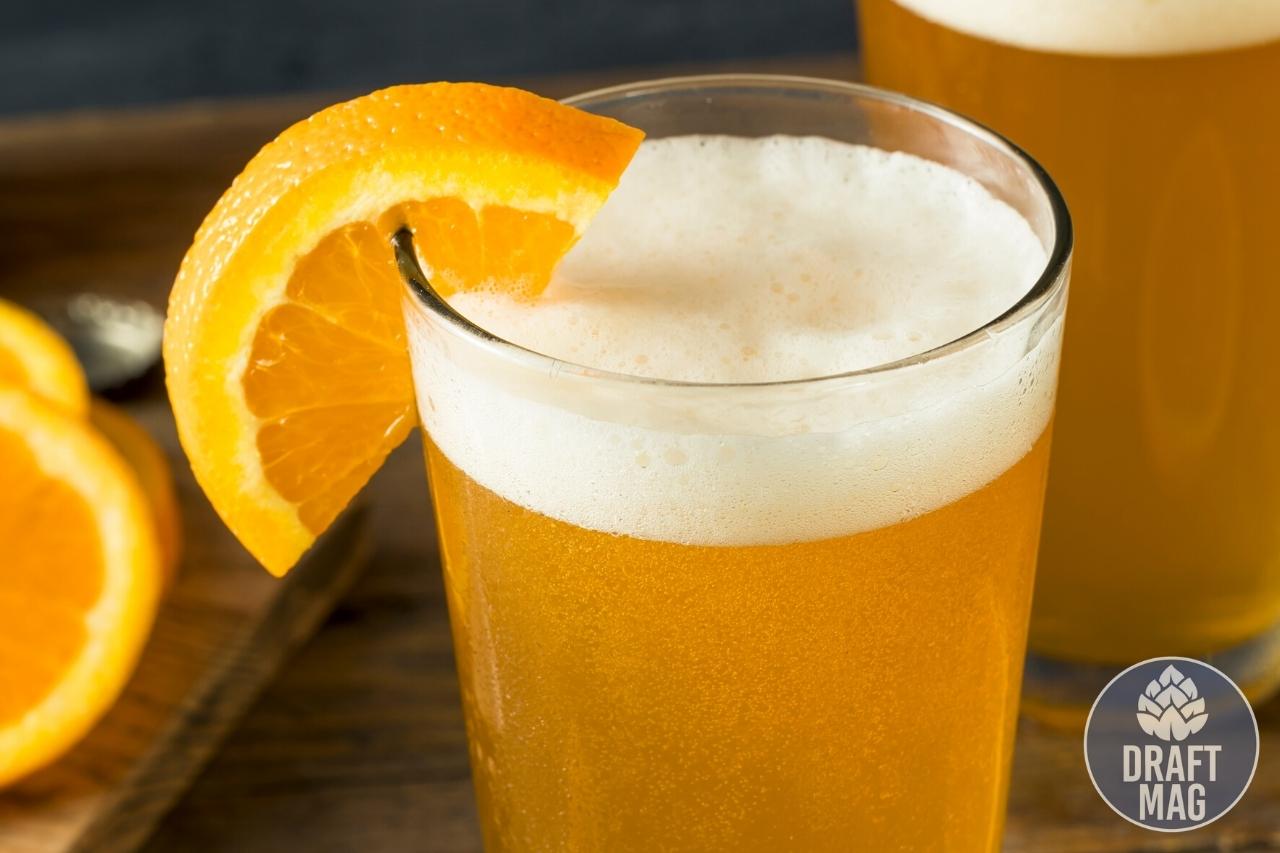 What surprised the bartenders was when they saw its sales going up. They agreed that people were welcoming this new twist into their beers. Keith and his team took about six years to make the orange garnish a nationwide sensation. It took off so well that people in every bar wanted to drink "the beer that came with an orange."
What Are Valencia Oranges?
Valencia oranges are a category of oranges primarily grown for processing and orange juice production. It is named after the famed oranges of Valentia, Spain. The first of the many hybrids was made by an American agronomist in the mid-19th century in Southern California, United States. Valencia oranges are excellent in taste and have a loud internal color, making the fruit extremely desirable.
These oranges are slightly different than other oranges mainly because they have a bit of extra tanginess mixed with sugar-like sweetness. Valencia oranges are juicy and have a perfect 1:1 ratio of sweetness to tartness. These are great juicing oranges. The fruit can contain up to six seeds and is made up of 10 to 12 different sections of juicy flesh. They're also low on acidity.
Blue Moon Belgian White Review
Here is a quick Blue Moon beer review. The beer is honeyed amber in color with a very light haze. It has over an inch of Whitehead, which diminishes quickly. There is some active carbonation. Blue moon Belgian white alcohol content is about 5.4 percent.
 – What Is Blue Moon Belgian White?
Blue Moon Belgian White is a Belgian-Style wheat beer brewed by the Blue Moon brewing company. This beer was the brainchild of Keith Villa at the  Coors Feild in Colorado. It was originally called the Bellyslide Belgian White. This Belgian-style wheat Ale is brewed in Molson Brewery, Canada, sold in the US, and exported all across Europe.
The beer smells really nice. It has notes of citrus and spice. It has more orange citrus than lemon citrus. There are plenty of fermentation nodes and some small malt notes.
This beer tastes exceptionally smooth. Light hop presence can be felt with a hint of coriander that brings slight bitterness. You can also taste freshly squeezed orange which brightens the taste of the bear. It's easy to drink and has different yet slight complexities that you don't find in other Lagers.
Overall, the beer is sweet but not in any way cloying. It is medium-bodied with some extra crispiness around the edges. It's a perfect summertime crusher that is very refreshing and has a consistently good mouthfeel with enough carbonation until you swallow.
 – Six Things To Know About the Blue Moon Beer
Blue Moon Is Sold in 25 Countries
The brand's flagship beer is called the Blue Moon Belgian White, and it is sold in 25-plus countries. Beer enthusiasts believe that a beer this good only comes around once in a blue moon.
There Is a Reason It's Served With an Orange
Keith Villa has a Ph.D. in brewing from Belgium, where he learned foreign combinations of ingredients that inspired his Blue Moon recipe. He decided to add a slice of Valencia orange to complement his Belgian-style witbier perfectly.
There Are About 20 Different Blue Moon Beer Varieties
The company is constantly creating new varieties of beer. They have a pilot brewing system where customers can pick between 20 rotating taps year-round, including Iced Coffee Blonde, Chile Golden Ale, Blue Moon Moon Haze IPA, Blue Moon Light Sky, Blue Moon Mango Wheat, and many other seasonal brews.
This Is an Award-winning Beer
The Belgian Wit and Honey Moon have won gold medals in the world beer championship and world beer cup, respectively. This brand is also known for winning other awards for being one of the most innovative beer brands.
They Have More Than One Brewery Location
Over 9 million barrels of beer come out of the MillerCoors brewery in CO every year. However, Blue Moon is located in the RiNo district of Denver, and they also have a tap house located in Norfolk, VA.
You Can Take a Free Tour of the Brewery
RiNo brewery has a free walkthrough for visitors to participate in. People can take a peek at the behind-the-scenes of the beer-making process, check out their equipment, and meet head brewmaster John Legnard.
 – Different Beers from Molson Brewery
The company has produced plenty of variety under the company's name. They offer an excellent Summer Ale, which is sold under the name the "Honey Moon." It has 5.2 percent ABV and was renamed "Summer Honey Wheat" in 2011.
Another famous beer is their Pumpkin Ale beer, later called the Harvest Moon. This variety of beer contains special seasonal spices and a load of flavors of pumpkin. It has 5.7 percent ABV, and the beer was renamed "Harvest Pumpkin Ale" and is sold under the same name.
There are wheat beers, and then their seasonal Winter Abbey Ale is a special festive brew that comes out only during winters. It was renamed the "Full Moon" and had 5.6 percent ABV. It is a beautifully brewed beer with a caramel color and is currently sold under the name "Mountain Abbey Ale."
During spring, the brewery releases its "Rising Moon," which is a Spring Blonde Ale. Currently, this beer is being sold under the name "Valencia Grove Amber." It is an excellent Ale brewed with Valencia orange peel and has plenty of lemony, citrusy flavors.
FAQ
Does Blue Moon taste good with orange juice?
No, Blue Moon is not typically served with orange juice. It is a Belgian-style wheat beer with notes of orange and coriander.
What other fruits can I put in my Blue Moon?
Blue Moon can be paired with a variety of fruits, such as lemon, lime, or peach, to enhance its flavors.
Is Blue Moon made from oranges?
While Blue Moon does contain orange peel as an ingredient, it is not made solely from oranges.
Conclusion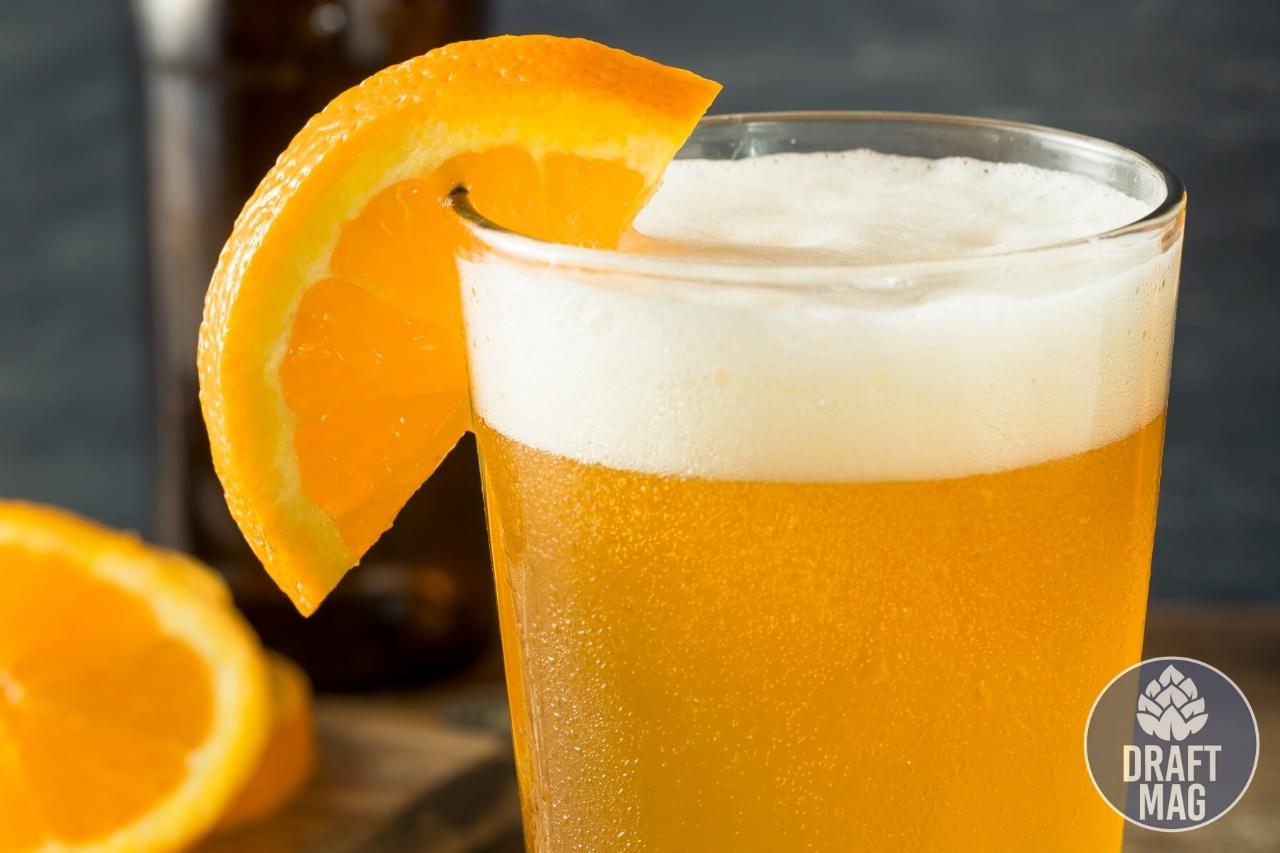 While many consider Blue Moon Belgian Wheat not a traditional Belgian Witbier, several arguments favor them. The lack of loud flavors and the Blue Moon Beer alcohol content may put the causal drinker off at first, but with the infusion of the Blue Moon Orange, also called the Valencia orange, the otherwise submerged flavors and aromas of the beer are hence lit up.
The Valencia orange is a hybrid made by an American agronomist in the mid 19 century.
You can take a free tour of the RiNo brewery and understand what goes behind the scenes in producing this world-class beer.
They also have a Blue Moon Variety Share pack beer, which is a combination of 6 cans of Blue Moon Beer Belgian White, and three cans of Honey Daze.
The Blue Moon beer price is $7 for a four-pack.
So what are you raising your glasses to today – this world-class beer, the creative mind of Keith Villa, or the delicious Valencia Oranges?
All of them are worth celebrating!