Best Polish Beer: Top Commercial and Artisanal Brews from Poland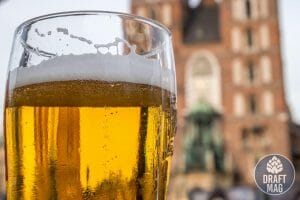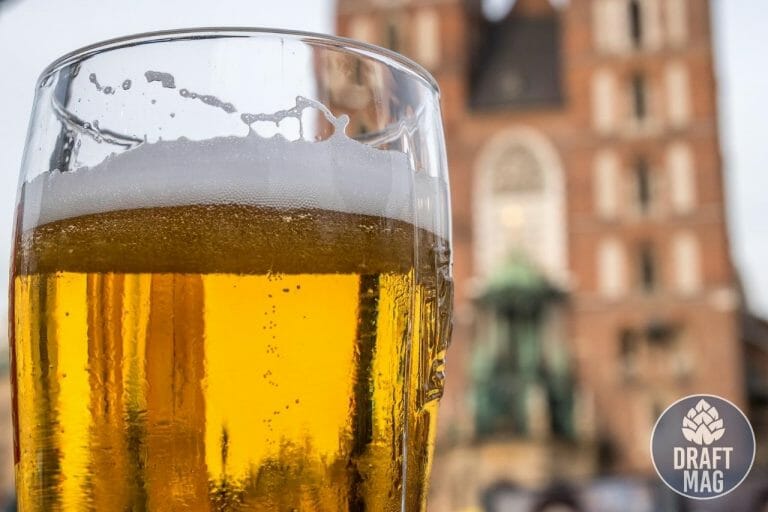 Every enthusiast ends up looking for the best Polish beer at some point in their life because of the diverse tastes these beers offer. Poland has a rich brewing tradition; although not everyone knows this, you can get a taste of this country's brews even from America.
From their craft and artisanal brews to the commercial and local beers, there's an extensive range of choices for you. We've put together the top 15 Polish beers and brands out there, so check them out and expand your experience.
Best Polish Beers
We've put together a list of the top 15 Polish beers for you to choose from, regardless of the style you're looking for.
Zywiec Biale
At the top of our list is Zywiec Biale, which is one of the most well-known brands in the country. Since it started back in 1856, the brewery continued to update itself and meet trends through the two world wars, internal wars in Europe, trouble from the Nazis, and nationalization.
The Zywiec Biale is a wheat beer with an ABV of 5.6 percent and a bright yellow appearance. You can also purchase their Porter with a dark color and a 9.6 percent ABV. These beers are brewed for export to the United States, so take note that the labels will be a bit different.
Zubr Polish Lager
Another dark Polish beer is the Zubr Polish Lager, which is made under the organization of Asahi Brewing in Japan. The beer's name means bison, although it was first named Dojlidy Beer. It should not be confused with the Zubr brand from Czechia.
With a 6 percent ABV, this Polish beer first emerged in 1768. The lager is pretty affordable and gives you that authentic Polish taste. Another variant of the beer, called Prazubr, features a 5 percent ABV and an unpasteurized texture.
Szalpiw Buba Extreme Jack Daniels BA
It might not be obvious to see Jack Daniels next to this Polish name, but rest assured that this is truly a beer. The beer is highly carbonated as it has been aged four times in Jack Daniels whiskey barrels. Because of this, you can taste the hints of whiskey combined with the beer.
One of the strong Polish beers out there, it features 16 percent alcohol content and is made with a freeze-distilled process, giving it a vivid appearance. Although it has a lot of alcohol, the taste is overshadowed by chocolate, bourbon, coconut, pralines, caramel and vanilla.
Kozlak Amber
If you're interested in a lighter beer, the Kozlak Amber brew is dark honeyed. It is made with a German Brock and features a semi-sweet taste. There are notes of caramel and honey on your palate, with a hazy appearance and smooth mouthfeel. It also features a 6.5 percent ABV.
Kozlak went the extra mile in making this beer by using underground water and in-house yeast for high brewing standards. It is made with a bottom fermentation process and can still be enjoyed after 210 days of bottling. You can perceive hints of plums and raisins and a fizzy feeling on the aroma because of the carbonation.
Pilsner Urquell
One of the most popular beers from Europe is the Pilsner Urquell, and while it was first known as a Czech beer, it is now named a Polish brew. This is probably because of how popular it is in the country and because it was brewed in Poland for about ten years.
The beer is the first-ever pale lager to exist and features a 4.4 percent ABV. It is made with soft water and Saaz and Noble hops. Although it was initially created in 1842, it is an iconic brew, so don't let this discourage you.
Piwo Z Grodziska
Popularly known as Polish Champagne, the Piwo Z Grodziska is a delicious beer with a lot of fizziness and carbonation in the mouthfeel. It is categorized as a clear carbonated beer with a wheat malt base and then smoked in oak barrels, similar to champagne.
It has a low ABV set at 3.1 percent, features a thick head with good retention, and is made with Grodzisk yeast, which is also made by the brewers. You can taste the pleasant bitterness on the tongue, and you might also see some residual yeast at the bottom while you pour. It is best enjoyed in a champagne flute.
Salamander Pumpkin Spice Latte Milkshake
If you're looking for one of the most popular Polish beers with a sweet taste, the Salamander Pumpkin Spice Latte Milkshake will do the trick. The delicious beer resounds strongly among Americans because of its flavor. It is made with lactose, wheat malts, roasted pumpkin, flaked oats and fresh Guatemala coffee and then brewed in a kettle. It also features Columbus hops.
The IPA has a large head and a fizzy mouthfeel for you to enjoy. The pale gold looks great in tall glasses, and the smooth texture completes the experience. You can also taste hints of spices like clove, cinnamon, nutmeg, vanilla and cardamom, hence its name.
Lomza Jasne Pelne
Next on our list is this light lager, Lomza Jasne Pelne, a more recent version of the original beer first made in 1968. The delicious beer has a malty character with bread, toasted malt and honey hints. It features a 6 percent ABV bottled in a squat brown bottle.
Made by Van Pur, it features a thin head and average carbonation and a simple flavor character in its light body. You can also check out its sister beer, the Lomza Jasne Export, which has won multiple awards and has a slightly lower ABV and malt character.
Okocim O.K. Beer
This is made by one of the three prominent Polish breweries, Okocim, under Carlsberg Polka. It is also among the first beers marketed and exported to the United States from Poland and is categorized as one of the best-selling beers in the world. The beer is well-known for its fizzy character and sweet initial taste.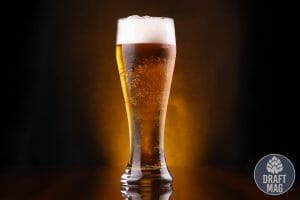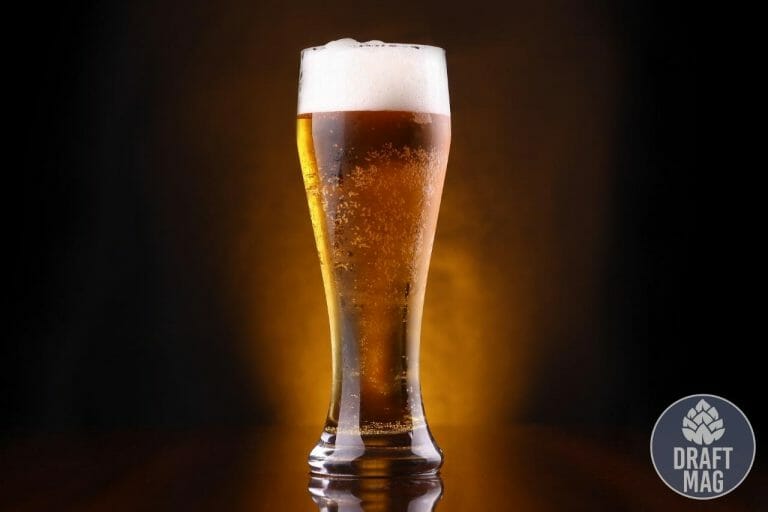 The Polish pilsner features a yellow appearance with good head retention and a light view. It is pretty similar to many pilsners as it features a hop-forward character and a creamy texture. As you swallow it, you can enjoy the bready aroma and sharp finish. The flavor also features parsley and wet straw notes and a 5.6 percent ABV.
Tyskie Gronie
Tyskie is also a well-known Polish brewery and the last of the top three. It is known for its rich history, with over 50 decades of experience in brewing. The pale lager features 43 calories and 3.2 grams of carbohydrates in a 100ml bottle. It has also won awards from the BBIA and Grand Prix, as it is known for its balanced flavor and hoppy bitterness.
With a 5.2 percent ABV, the beer features a full-bodied flavor and a foamy head. You can also taste the fruity hints of banana and apple, topped up by the massive carbonation for a soft texture. You would also taste the bubbles as you drink the beer, and a malty flavor encases the entire flavor. This beer is a top seller in Poland.
Lech Premium
Another recommended beer on our list is Lech Premium, made by Kompania Piwowarska and owned by the Japanese company Asahi. This company also makes the Tyksie and Zubr beers, but Lech has its own brand. If you buy these Polish beers in America, the ABV is only 4.9 percent, but in other countries, the alcohol content is higher at 5.2 percent.
There are multiple non-alcoholic versions of the Lech beer with different flavors such as lime, grapefruit, mint, acai, pomelo and pomegranate. It has a boozy character and pale appearance, with 41 calories in 100 ml. While the head does not offer good retention, the sweet beer has a light body and a combination of grain and honey in its aroma and taste.
Perla Chmielowa
The recipe behind this beer has been around for centuries, and it continues to appeal to those in and outside Poland. The name of this award-winning beer means hoppy, and it lives up to its name with its light, hop-forward flavor. It feels full-bodied and bitter on the palate, with a creamy and smooth taste from the carbonation.
The Perla Chmielowa beer has a bitter flavor, a golden appearance and a lot of malts on the aroma. You will also perceive floral and citrus hints on the nose but poor head retention. Other notes in the flavor include lemon, lime and bread.
Kormoran Imperium Prunum
Polish porters are also popular, although they borrow processes from different countries. The Porters are made with a London brewing process, although you will notice the Irish and coffee backgrounds if you buy stouts from Poland. The Kormoran Imperium Prunum has an alcoholic content of 11 percent and 330 calories.
The beer's flavor follows its nose, so you can expect a balanced blend of coffee, pralines, cocoa, chocolate and liqueur fruits. The beer is made with Hungarian plums, which gives it a delicious taste and offers alcohol warming. The thick head has good retention and lacing, while the taste of the beer is a combination of sweetness and sourness.
Ciechan Pszeniczne
If you're a fan of hefeweizen beers, you can also try out the Ciechan Pszeniczne. Although it is a Polish beer, it is made with a German brewing process and is known as one of the best options when looking for wheat beers. The ABV is set at 4.8 percent and it is unfiltered, hence the hazy appearance.
In terms of the flavor of this beer, you can expect to see hints of spice and fruits combined with its bready base. It would be best to watch out for the yeast sediments at the bottom of the bottle while you drink, so you should shake it or stir it to mix up the yeast before enjoying the flavor in its entirety.
Is It Clean Now?
The last, but definitely not the least, on our list is the Is It Clean Now? beer. Although this is a Polish beer, it is also an American-style pilsner. Unlike other beers from this brewery, it is easy to find this beer and enjoy the flavor from the double dry hops.
The beer is made with American hops, Sabro and Simcoe, which gives it an American character. Because of the hops, the beer has a tropical character with notes of coconut and lime. It is also made with SafLager yeast for clean fermentation and a 5.1 percent ABV.
This unique brand has a practice of putting the name of their staff on the label to pay homage to them.
History of Polish Beers
Polish beers have a rich history dating to even before the 19th century. During that time, the primary brewing process was a top-fermenting process which they used to make craft beer, unlike bottom fermentation that is widely being used now. This is why the old good Polish beers are porters and wheat beers.
Exporters then discovered these beers in other countries, so they had to develop new methods to make their beers last for a long time. Because of this, bottom fermentation has become more popular, making top fermentation disappear completely. Now, Polish beers are pretty popular around the world, and you can enjoy drinking these brews at any time.
Polish Beers in Poland
Poland is known as one of the biggest beer producers in Europe, so it's not surprising that they have an extensive range of brands and styles available to everyone. In Poland, the people call beer "piwo," but it isn't as popular as outside the country.
This is most likely because the beers in this country are porters, pilsners and pale ales, all made in the European style. If you want to taste some of the most authentic beers in Poland, you should visit Krakow.
Krakow has diverse cafes in the summer and brewpubs in the winter, where you can enjoy delicious beers both indoors or outdoors. You can also check out the Baltic Porter in the country, which was developed in the 1700s and is one of the most popular types of beer. It is well-known for its high alcohol content.
Polish Brewing Companies
Due to the widespread commercialization of beer in Poland, many large conglomerates purchased the breweries in the country. Three companies have purchased all the Polish beer brands, and these companies are Zywiec, Kompania Piwowarska and Okocim.
Some of the best brews coming out of Poland are Zywiec, Okocim, and Tyskie, all coming from these three companies. If you ever visit Poland, you should learn how to pronounce the names of their beers to enjoy the experience fully.
Popular beers from the top Polish brands have high alcohol content, a strong style and diverse tastes.
Food Pairings With Polish Beer
Although it seems like a good idea to enjoy Polish food with their beer, you should keep in mind that there are different types of beers they offer. If you have a Polish porter, you can pair this with barbecue, meats, chili, smoked food, stews, bacon, braised food and the like.
As for the Polish pilsners, they go well with a wide range of cuisines, including Asian and Mexican. You can also have it with salads, tuna, asparagus, salmon, other seafood and different kinds of cheese.
Always check the style profile of the beer you're drinking before pairing a dish with it.
Check Out Our Best Beers From Poland!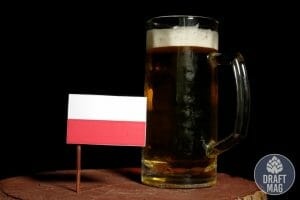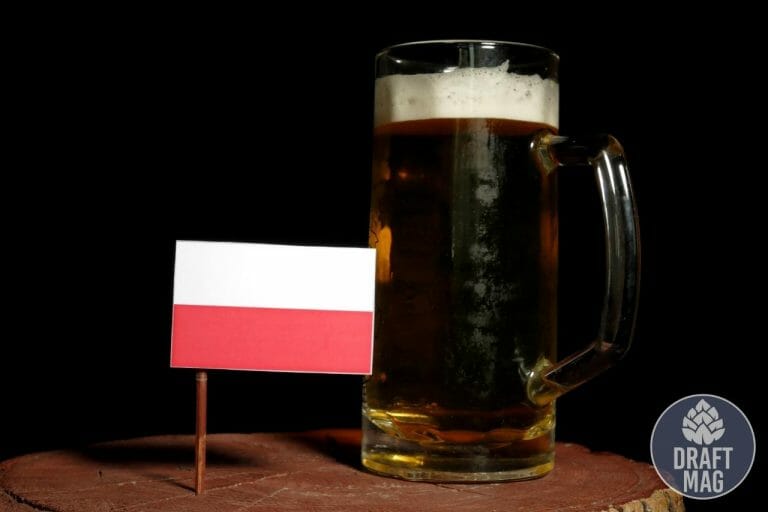 If you're in the mood for delicious Polish beers, you can check out any of the 15 options on our list and start this new experience.
The top Polish beer on our list is Zywiec Biale, one of the leading breweries in the country.
Polish beers date back to before the 19th century and come in different styles.
They were initially made with the bottom fermentation process, but now top fermentation is more popular.
Polish beers are not as popular in Poland as in other countries.
Polish beers go with various types of food depending on the style profile.
With 15 good beers at your disposal, now's your chance to purchase the beer of your choice and get drinking.