Best Low Calorie IPA: Top Choices When You're Watching Your Intake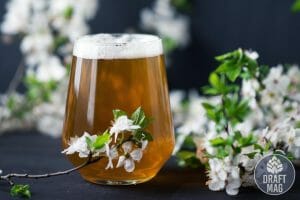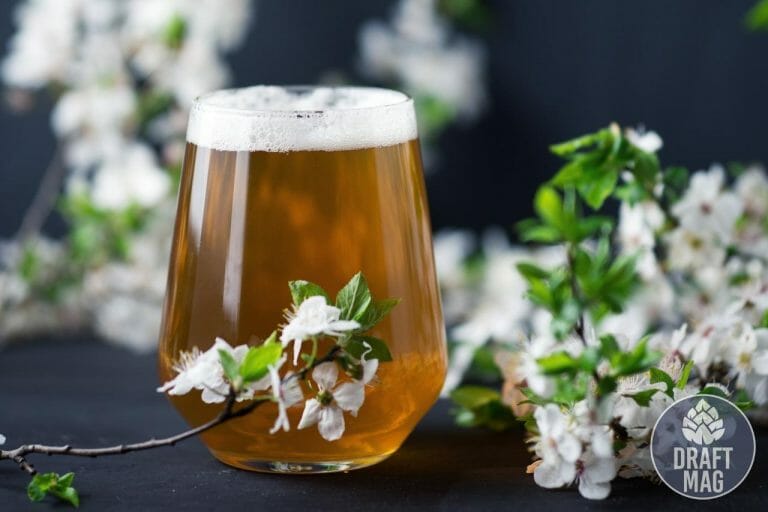 The best low calorie IPA is usually needed when you want to enjoy the experience offered by Indian Pale Ale without consuming too many calories. You don't have to sacrifice the authentic experience for fewer calories, as we will show you in our list of top low calorie IPAs.
As IPAs are one of the most popular ale styles, especially in America, it's not surprising that there are low-calorie versions of this beer. This guide covers all you need to know about IPA beers with low calorie content, so take a closer look below.
Best Low Calorie IPAs
Here are some of the best low calories Indian Pale Ales that you can go for if you're trying to cut down on your calorie intake.
Dogfish Head Slightly Mighty
The best light IPA on our list with low calories is Dogfish Head Slightly Mighty, which was first introduced in 2018. The beer is one of the first low calorie IPAs, with 95 calories and 4.0 percent ABV.
As you take each sip, you can enjoy the balance between clarity and brightness from the hops as it has a tropical flavor. The finishing is dry with a hint of monk fruits. Plus, the natural sweeteners overshadow the bitterness from the hops.
Sixpoint Trail Haze
Next on our list is the 99-calorie Sixpoint Trail Haze, which Sixpoint created in partnership with REI. The light-bodied beer is best for your adventures in the sunny outdoors with its thirst-quenching and refreshing character. You will notice hints of peach and pear flavors from the hops on the palate.
Sufferfest Gut Check
With a 4 percent ABV, the Sufferfest Gut Check features 100 calories. This is one of the most innovative beers from this brewer, as it increases the flavors of the hops with the apple cider vinegar in the recipe.
After taking a sip, you can enjoy the crisp finish with a touch of vinegar. There is also a hint of apple juice and citrus in the flavor and aroma.
Oskar Blues One-Y
The Oskar Blues One-Y also features the same ratings as the previous beer in terms of calories and ABV, all encased in a hazy and juicy pale ale. The IPA features a soft mouthfeel, with many fruits in the aroma and flavor. You will notice hints of citrus, peach and berries.
Firestone Walker Flyjack
We also recommend the Firestone Walker Flyjack, which offers 96 calories and 4 percent alcohol. It is very similar to the Mind Haze IPA in terms of the grains, hops and yeast from Firestone.
Its unique taste and mouthfeel feature a balanced blend of tangerine and strawberry, obtained from the hops. There is also a light, bitter taste that lingers into its aftertaste.
Victory Easy Ringer
The Victory Easy Ringer beer features a decent ABV of 4.3 percent and 96 calories in each can. It has a delicious blend of pine and citrus on the palate from the Cascade hops, but it also combines this with Citra and Strata hops, which give it passion fruit and berries flavors. It tastes like a blonde ale with a crisp finish and no bitterness.
Summit Triumphant
Another juicy, low calorie hazy IPA is the Summit Triumphant. This is from the same brewery that made the famous Extra Pale Ale, and the Triumphant will impress you with a toasty barley base combined with a balance of experimental hops. The beer is quite similar to classic APAs.
Goose Island So-Lo
This is one of the lowest ABV beers on our list, with very low calories. The Goose Island So-Lo beer features 3 percent ABV and 98 calories, but it doesn't feel weaker than the other options on our list. If you're interested in a delicious IPA without much alcohol, this is the ideal choice.
Deschutes Wowza
The Wowza IPA from Deschutes is another top choice, with 100 calories and 4 percent ABV. It offers a large shot of lime, mango and melon from the hops and finishes dry on your palate. The brewery also goes the extra mile by adding chicory root to the ingredients, giving you a light and semi-sweet brew with lingering hoppy flavor.
Bell's Light Hearted
Although beers with calories lower than 100 are the best choice, there are still a few mentions on our list that go above this mark. The Light Hearted IPA from Bell features 110 calories, with 3.7 percent ABV. It offers bright orange and pine flavors from the Centennial hops, and the body is light. Its snappy finish rounds up this beer.
Two Roads Wee Demon
If you're looking for low calorie IPAs with a light character, the Two Roads Wee Demon is the ideal choice. The beer is made with a modern technique to give it a hoppy character for a soft mouthfeel and diverse taste. Two Roads manages to balance out the hoppy character with the malt base. The aroma is very light, but the taste brings the entire character to life.
WeldWerks Fit Bits
While it might seem like the Fit Bits beer features 130 calories, this is for the 16-ounce can. In a 12-ounce serving, the beer contains 100 calories instead.
This IPA features a juicy and soft mouthfeel and taste and a hazy appearance. It is made with the highest quality hops like El Dorado, Citra and Sabro, giving it a fruity undertone.
Cigar City Jai Low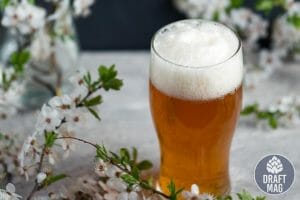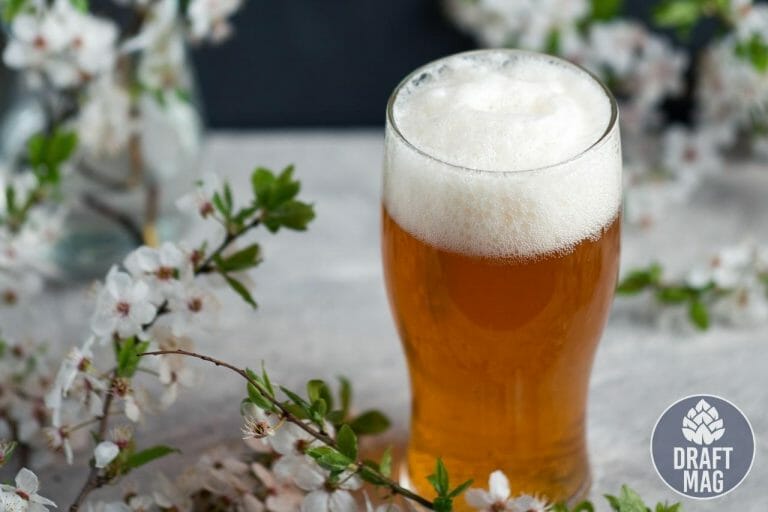 With 120 calories in each can, the Cigar City Jai Low features 4 percent ABV. This beer will remind you of the kind of ales you get in English pubs, but this is combined with American hops for a striking character. Some of the hops used to make it include Amarillo, Cascade, Centennial, Simcoe, Motueka and CTZ.
Jai Low is one of the leading lowest calorie IPA beers in the market.
Destihl SoundBoard Lo-Cal Hazy IPA
We also highly recommend this 99 calories IPA, as SoundBoard is made with delicious American hops. Offering a hop-forward character, the beer is a hazy IPA with a dry and smooth body that gives a rich experience. As you drink this beer, you can enjoy the taste of tropical fruits and citrus combined with the hoppy bitterness. Luckily with SoundBoard, there's no compromise with calories and flavor.
Harpoon Rec League
You would also enjoy this 3.8 percent ABV IPA, as Harpoon Rec League features 120 calories and is often seen as a lighter style of Northeastern IPA. The ingredients in this beer include chia, buckwheat and sea salt from the Mediterranean.
Although the hops are evident, they don't overwhelm the overall taste of the beer. It is a refreshing beer to quench your thirst.
Lagunitas DayTime IPA
We were also highly impressed with the Lagunitas DayTime IPA, first released in 2010 with 130 calories. The new version of the beer was released recently, with the calories reduced to 100.
The ABV is 4 percent, and the IPA features a hoppy and crisp flavor. There are also grassy and fruity hints in the beer, and it's a perfect companion when you feel like drinking during the day.
Community Beer Co. Hop Skinny IPA
Last on our list is the Community Beer Co. Hop Skinny IPA which originates from Dallas. It is well known as the first craft IPA from Texas and impresses its drinkers with the zesty lemon from the hops. It is highly drinkable, and it works great when you're drinking for refreshment. As for its undertones, you will notice some herbal and malt flavors.
What Is a Low-Calorie IPA?
This is an Indian Pale Ale with lower calorie content than average, usually set at 100 calories and below. Indian Pale Ale is a light-colored ale and usually has a higher amount of alcohol and hops than regular ales.
As we've seen from the list above, this doesn't mean that you can't get a low calorie IPA beer with high alcohol content, only that it would not be as high as expected. This hoppy beer style has been around since 1815 and is now highly popular in the United States.
Beer Calories
It's easy to assume that dark and heavy beers have more calories than those that are light in body and taste, but this isn't always the case. Sometimes, dark beers have much fewer calories than light ones. Calories measure energy, and they come from fat, carbs, fiber and alcohol.
In the case of beer, alcohol and carbs contribute to its calories. This is why you won't be able to find any beers with no calories at all as long as they have alcohol and carbohydrates. The carbohydrates in beer are from wheat and added sugars and ingredients.
How It's Made
A beer described as low calorie means cutting down on the alcohol or carbohydrates. Since you can't remove the alcohol from the beer, breweries try to reduce the number of carbohydrates instead. In some cases, breweries will use enzymes to turn the starches into sugar, and then the fermentation turns the sugar into alcohol.
They then dilute the beer with water, making it much lighter in order to reduce the alcohol content since alcohol contributes to the calorie count. This is how they achieve low calories in IPA beers at top breweries. But if the brewery does not dilute the beer, you get a high alcohol content with lower calories.
Can Low Calorie IPAs Get You Drunk?
Yes, they can. It might seem like you can't get drunk when you take low calorie IPAs because the alcohol content and carbohydrates are cut down, but their alcohol by volume rates can go as high as 4.5 percent, which is similar to what you get in many other types of beer.
Since low-calorie beers still have a decent amount of alcohol, you should watch your intake while you drink rather than consuming as much as you want because of the fewer amounts of calories. If you're planning on cutting down on carbs but you still want the alcohol experience from beers, check out the IPAs from our list above.
Food Pairing With IPA
If you're having any of our low calorie IPAs, it's essential to consider the number of calories you're getting from food before you prepare any dishes. IPA goes with a wide range of food, including seafood like mackerel and salmon.
As for cuisines, you can try out these beers with Thai food like green curries or Mexican food like fajitas. They are also delicious with burgers, although you should avoid aggressive ingredients and Vietnamese foods like pho soup with rice noodles.
IPAs usually have tropical characters too, making them perfect companions with mango and citrus desserts. You can enjoy this beer with curry, French fries and everyday street food such as pizza.
If you're a fan of cheese, you can pair your IPA with sharp cheddar cheese, blue cheese or Parmigiano Reggiano cheeses. Although IPAs mostly go with fatty and heavy dishes, especially fried food, you can choose lower-calorie options with your beer if you are aiming to lose weight.
Conclusion: Lower Your Calories but Enjoy the Beer Experience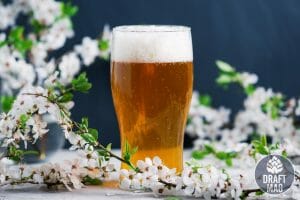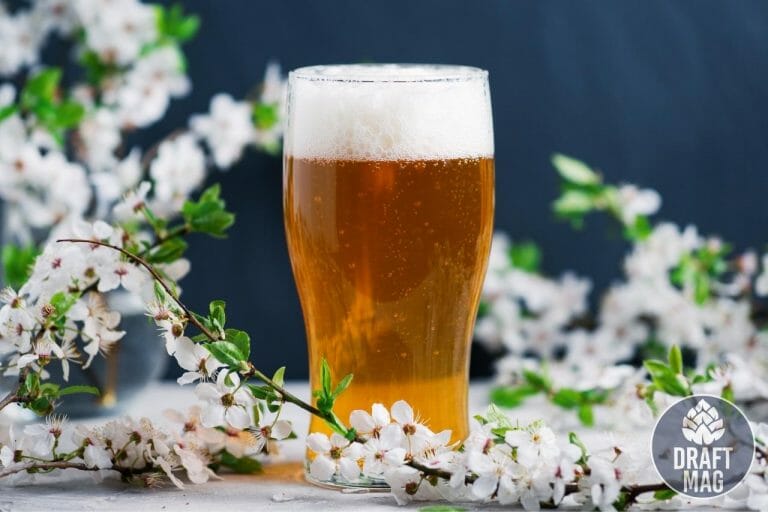 Just because you're reducing the number of calories you consume doesn't mean that you should get a weak and diluted beer. You can enjoy the full experience of drinking beer with the low calorie IPA beers on our list.
The best IPA on our list with low calories is the Dogfish Head Slightly Mighty.
Low calorie IPAs are Indian Pale Ales with calories around 100 or below. They can go as high as 130.
Indian Pale Ales mostly feature a delicate appearance, with more alcohol content than most types of beers.
Calories in beer are acquired from the carbohydrates and the alcohol content.
Low calorie IPAs are made by reducing carbs and alcohol during the brewing process.
You can still get drunk with low calorie Indian Pale Ales because they feature average ABV.
The typical ABV level found in low calorie IPAs is 4 percent.
IPA beers can be paired with a wide range of food, cheese or desserts, whether you're on a diet or not.
You can check out our top list of low-calorie IPA beers and enjoy the entire experience.