Best Red Beer: The Best Light and Refreshing Beers up for Grabs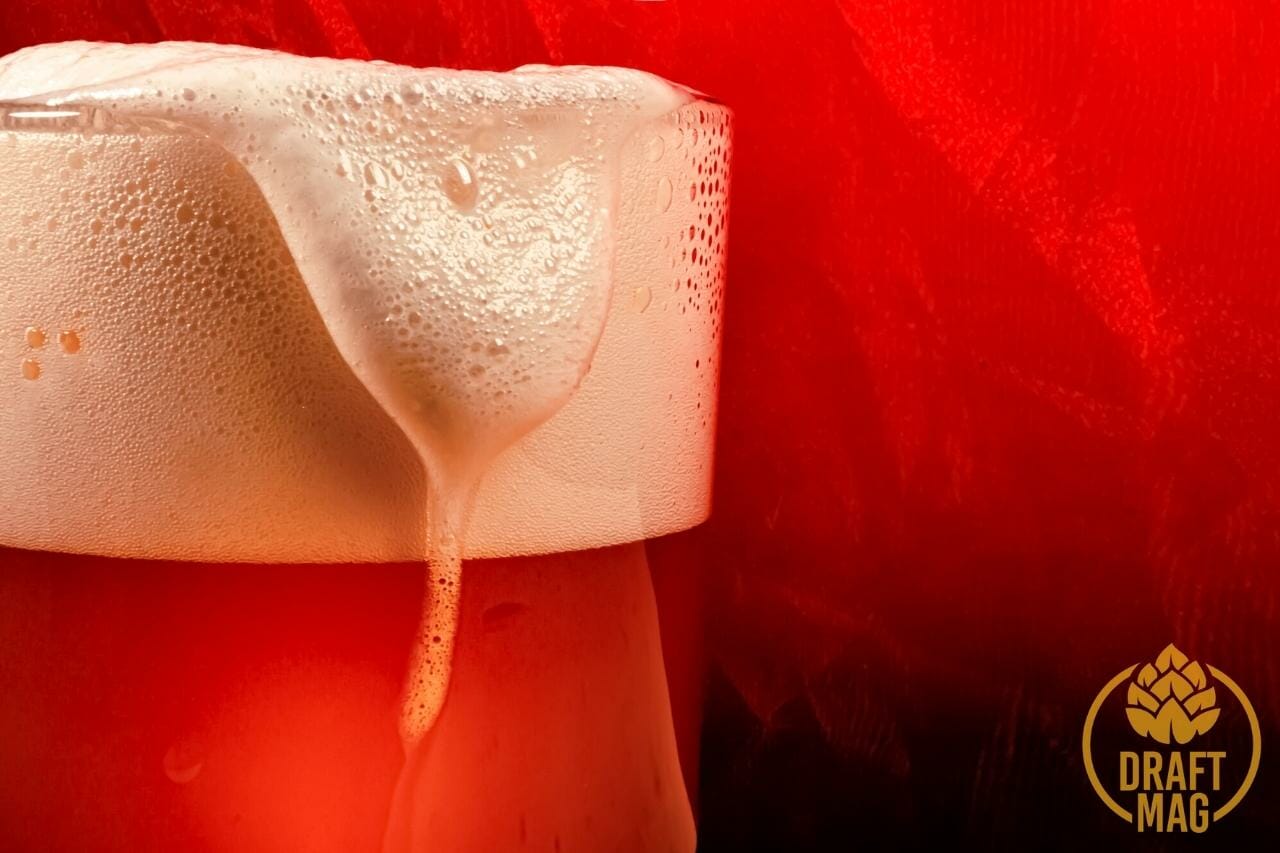 The best red beer is commonly known for its deep reddish color and for being sweet at the beginning with a subtle roasted dryness at the end. The red color comes from roasted malt, but it could also be from burned barley. Although it is not the most popular style of beer in the market, red beers are incredibly tasty and are a must-have for every summer gathering with friends.
If you need something light in taste and red, then read this complete guide to learn the best red beer you can try today.
Best Red Beers: Top 10 Red Beers You Should Try
There are numerous red beers in the market, but not all are good for you. The following red beers will give you an excellent balance of flavor, aroma and a great feel to your palate. The top 10 best red beers include only the best in the market.
These beers are not in any particular order; they are all top-notch beers. In fact, we are confident you can even call all of them five-star beers.
Nugget Nectar by Troegs Brewing Company
Nugget Nectar is one of the best quality red beers you can get. It is a product of Troegs brewing company located in Pennsylvania, USA. It is one of the most requested red beers, brewed every year to give consumers the refreshing taste of red beer. In addition, Nugget Nectar shows the fresh-off-the-bine characteristics found in the recently developed brewery hop selection.
Nugget Nectar is an example of imperial red ales featuring the sticky note of grapefruit and pine present in Nugget hops. It gets complex with Simcoe hops with creamsicle and ripe mango cues, balanced with kindled malt to give it a touch of sweetness. Nugget Nectar comes in a 7.5 percent ABV, giving you that warmth on those dark and cold winter nights.
Nugget Nectar sells out so fast as it would only be available while the supply lasts. Nugget Nectar is a limited-release beer, and you can find it in 12-ounce cans, 12-ounce bottles, and on draughts found in selected Troegs Independent Brewing distributor establishments.
You should have it on your list of beers to try!
Knuckle Sandwich by Bootlegger's Brewery
Knuckle Sandwich, as the name implies, is a real hit-in-the-mouth type of red beer. It is brewed by Bootlegger's Brewery in Fullerton, CA, and being a double IPA, you can be sure that this beer comes with plenty of hops. This double IPA red amber beer is intriguing, bitter but not too overwhelming. It is one of the popular red ales and the most sought-after red beer.
This exciting Bootlegger's Brewery offering mixes Simcoe, CTZ, Cascade and Nugget hops. Other ingredients include malt, water and house yeast. It has 10 percent alcohol content, giving you that refreshing mouthfeel as well as that hop punch feeling in the head. You can get a bottle in retail shops where they sell Bootlegger's beer and on drafts at establishments that serve Bootlegger's beer.
Knuckle Sandwich can be served with gingerbread, smoked ham, chocolate-covered caramel and barbecue. The taste experience begins with a fierce bitterness and a malty taste. There are also pine, caramel, and citrus notes merged with a strong body and adequate carbonation to give its unique taste.
Chimay Premiere Red by Monks of Chimay
Chimay Premiere Red is the oldest red beer in the brewing industry. It is produced by Monks of Chimay located in Chimay, Hainaut, Belgium. The Chimay Premiere Red is known for its copper color, topped with a creamy head that disappears slowly. This combines with a subtle, fruity apricot scent produced by the fermentation.
Chimay Premiere beer is one of the red ale beers with a 7 percent ABV, and it is one of the top amber beer brands brewed within the walls of Scourmont Abbey. It is made from water from the two wells found in the monastery and malt (dried and germinated barley).
Chimay Red has a smooth texture, light body, and scents of toffee, leather, licorice and ripe fruit. It comes in 75 cl and 33 cl bottles, and it is preferably served in local Chimay mugs.
You can enjoy the beer with tomato-based sauces, nutty cheese, washed-rind and hearty stews. This beer is special among beer experts; some even say it is the finest beer in the universe. It is a sweet, rich and hearty beer with balanced carbonation to give you that refreshing taste.
Killian's Irish Red Lager by Heineken France
Killian's Irish Red is an Irish lager beer that originated from Ireland. It is a red amber beer brewed by Heineken France with a license from Molson Coors in the US. Killian's Irish Red tastes like cereal and toasted malts. It has a light body with perfect carbonation, giving you an effervescent mouthfeel upon drinking.
It is made from caramel malts and pure spring water, all of these roasted slowly and longer to give it its unique taste. Killian's Irish Red also contains Hops, corn syrup, and Hop extract with an alcohol content of 5.4 percent.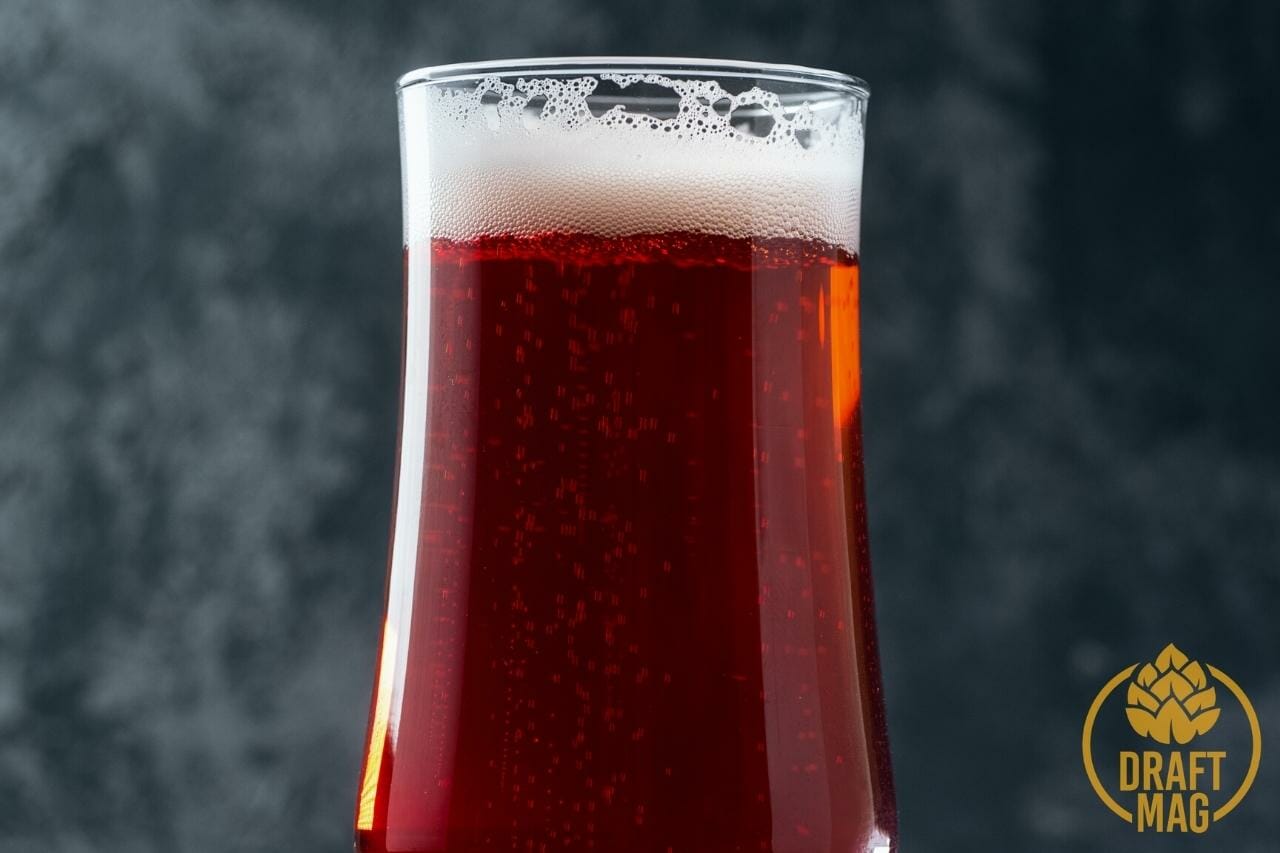 It is well-known for its rich color and its creamy thick head, and you will find it in 12 to 24-ounce bottles. You will surely enjoy this locally made red beer, and you will get that home feeling when you take it.
The beer has that unique taste as well as a bright red color.
If you're looking for top American red beers, you should try Killian's Irish Red.
Karl Strauss Red Trolley Ale by Karl Strauss Brewing Company
Karl Strauss Ale is a festive beer you can take on any occasion. It is produced in San Diego, California. This average-bodied beer with a good amount of malt is an award-winning beer you should try out. This won a gold medal at the 2012 World Beer Cup.
Red trolley Ale sets the standard for other Irish beers because of its beautiful copper color, hints of currants and raisins, and a rich toffee aroma. It has 5.8 percent alcohol by volume. The head is set at three-quarters of an inch on pouring but will simmer down to nothing.
It is available in a 12 oz. Trolley bottle and comes in a 6PK or on drafts at pubs or bars known for distributing Karl Strauss Red Ale. The medium carbonation of this red Ale opens you to a smooth drinking experience, and you are sure to get a refreshing mouthfeel.
O'Hara's Irish Red by Carlow Brewing Company
O'Hara's Irish Red is produced by Carlow Brewing Company in County Carlow, Ireland. Carlow Brewing Company is one of the biggest brewing companies in Ireland, known to produce top-quality beers. Formerly known as Molling's Red Ale, this ruby red colored beer has a long-lasting white head.
It is brewed using local stout hop and a tiny pinch of roasted barley with clear Irish water to give you a contemporary dry stout. It has 4.3 percent ABV, giving you the perfect malt taste to complement a definite roast bite without getting you drunk. This beer comes in a 33cl bottle, 55cl bottles and a carbonated keg. The ingredients are barley malt, water, yeast and hops.
The hops give it a distinctive bitter taste to balance the sweet malt taste and a perfect malt body to distinguish it from its rivals. The flavor is one to love; you never want to miss it. It produces a bitter after taste due to the pinch of roast barley added in the process of brewing.
Boylan's Birch Beer Creamy Red by Boylan Bottling Co.
The creamy red beer is one of the best products of Boylan's industry. It is produced by Boylan Bottling Co. in New York City. It has a unique taste, and it is pretty nostalgic, sharp and minty. Made with pure sugar cane, Boylan's Birch is smooth and creamy.
It contains sugar cane, carbonated water, Birch oils, vanilla extract, Yucca extract, citric acid, Caramel color, Red 40 and Sodium Benzoate. Boylan Bottling Co. is known for its hand-made astronomy sodas in unique long-necked bottles. This 5 percent ABV beer is not different.
Try Boylan's Birch Beer Creamy Red for a sweet, minty and strong notes of wintergreen oil and sweet birch. Also, the addition of vanilla to the beer gives it a creamier look and makes it smoother. Grab your 12 oz. bottle or 16 oz. bottle of Boylan's Birch and enjoy its exquisite taste.
Peter's Aged Red by St. Peter's Brewery
Peter's Aged Red is a red ruby beer containing a mix of pure cask beer (matured over two years in oak barrels), 15 percent Petrous Aged Pale, and an 85 percent double brown with cherries. It is brewed in the hall of St. Peter's, South Elmham, near Bungay. It is a gluten-free beer, peculiar for its cold filtered beer bottles.
This refreshing beer contains a blend of Young Ale and Old Ale to give you that traditional taste. It also has a complex and unique dark color. You won't be wrong to call Peter's Red a real beer, given its 8.5 percent alcohol by volume.
On drinking, you first taste the beer's sourness, followed by the cherries' moderate sour and sweet flavor. Peter's Red Ale can be served with salads, duck, raspberries or strawberries. If you are a lover of fruits but do not want something too sweet, this beer is best for you.
Delirium Red by Brouwerij Huyghe
Delirium Red is a darkish red cherry beer. It is brewed by Brouwerij Huyghe, which is located in Melle, Belgium. This brewing company is known for producing the world's best Delirium Tremens. This particular offering has a blend of sweet, sour, fruity and malty flavors.
It is a solid red ale beer with a soft scent of sour cherries and almonds, having a smooth and lacing head. It is a perfect dessert beer with an alcohol content of 8 percent.
Delirium Red has a light mouthfeel and an average body. It has medium carbonation to give you that cool taste. It comes in 16-ounce bottles for maximum enjoyment. A sip of this beer leaves you with a crispy, dry and clean after taste.
Thomas Creek River Fall Red Ale by Thomas Creek Brewery
Thomas Creek River Fall Red Ale is an Irish red ale with an average body and evenly distributed malt. It is produced by Thomas Creek Brewery, which is located in Greenville, SC. This beer is one of the best red beers you can ever get, being so smooth and fine to drink.
It is made from caramel 30, Carapils Hops and 2 Row Pale. It has a 5.7 percent alcohol by volume with perfect carbonation for easy and continuous drinking. You will be able to get this beer in 12 oz. bottles.
It is an ideal combination with nutty food, pizza, fried foods, steaks, Asian food, Mexican spicy food and Buffalo wings. A taste of Thomas Creek River Fall Red Ale will give you an exciting beer experience that will leave you begging for more.
FAQ
Do red beers have lower calories than other beer types?
Some red beers may have lower calories than other beer types, but it ultimately depends on the recipe and brewing process. In general, the calorie content of beer is influenced by factors such as alcohol content, residual sugar, and added flavors. It's always best to check the label or consult with the brewer to determine the calorie content of a specific beer.
What countries are known for red beers?
Some countries known for their red ales include Ireland, Scotland, and the United States.
How long does it take to brew a red beer?
Typically, it takes 2-4 weeks to brew a red ale, including fermentation and conditioning.
Conclusion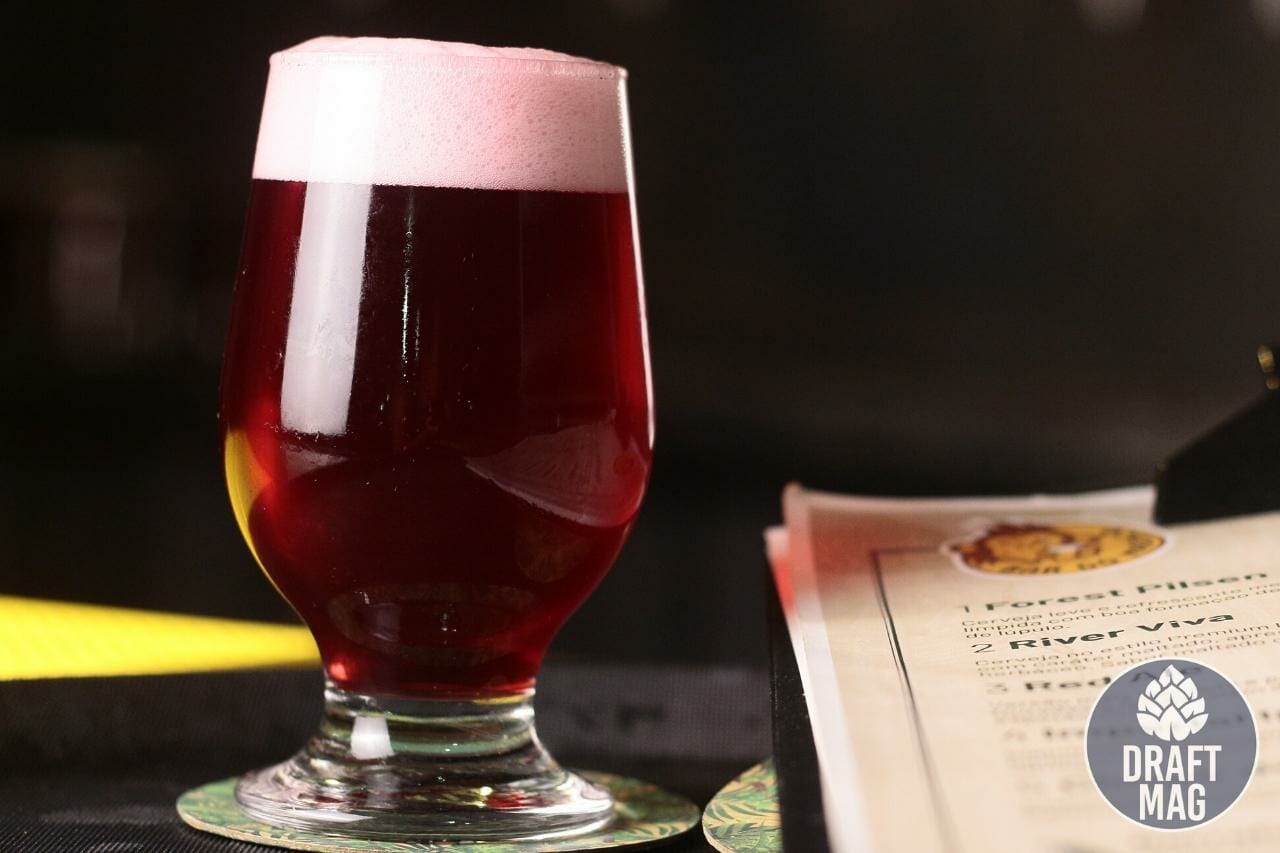 This article discussed the best red beers available in the market. Let's have a quick look at some of the things we discussed.
The best red beers are popular for their deep red copper color and a slight tan head. They have subtle roasted dryness with some hints of bitterness.
Their aroma is low to moderate malty scent and has strong caramel notes. These beers have a medium to light body, average carbonation, with alcohol warmth being possible.
The best red beers are Nugget Nectar, Knuckles Sandwich, Chimay Premiere Red, Killian's Strauss Red Lager, O'Hara's Irish Red, Boylan's Birch Beer Creamy Red, Peter's Aged Red, Delirium Red, Thomas Creek Rivers Fall Red Ale.
These beers are similar in characteristics such as having a blend of different fruits. However, they have unique flavors and aromas to give you that refreshing mouthfeel.
There are several red beers in the market today, but the ten red beers listed above are the top options to consider. So when you go beer shopping next, you should definitely get yourself one of these beers.